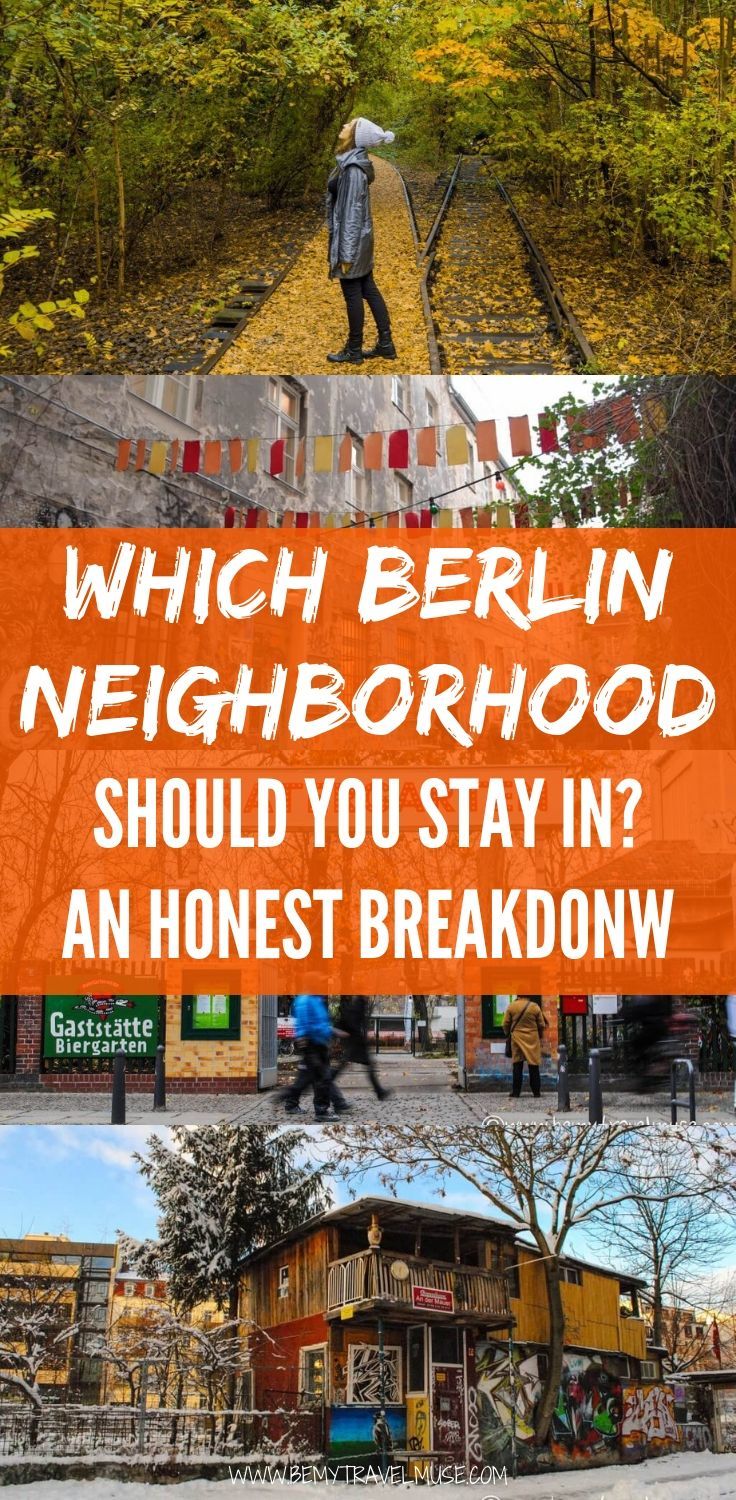 So you've booked a ticket to Berlin and you're searching for which neighborhood you belong in during your stay.
First off, bravo! You've already made an excellent choice by choosing Berlin. This city is so many shades of cool, unique, and fascinating, I've been hooked for almost four years now.
During my time here, I've lived in almost every neighborhood. I've seen it all – the good, the bad, the exciting, and the boring.
While most major cities have their various boroughs that come with their associated personalities, nowhere is that as evident or as heavily contrasted as in Berlin. The vibe and personality can vary wildly just from kiez to keiz (that's Deutsche for 'neighborhood').
In a city as spread out as Berlin, choosing the neighborhood that puts you closer to the things you want to see and the vibe you want to experience is key. This guide will help you figure out which one is for you:
Kreuzberg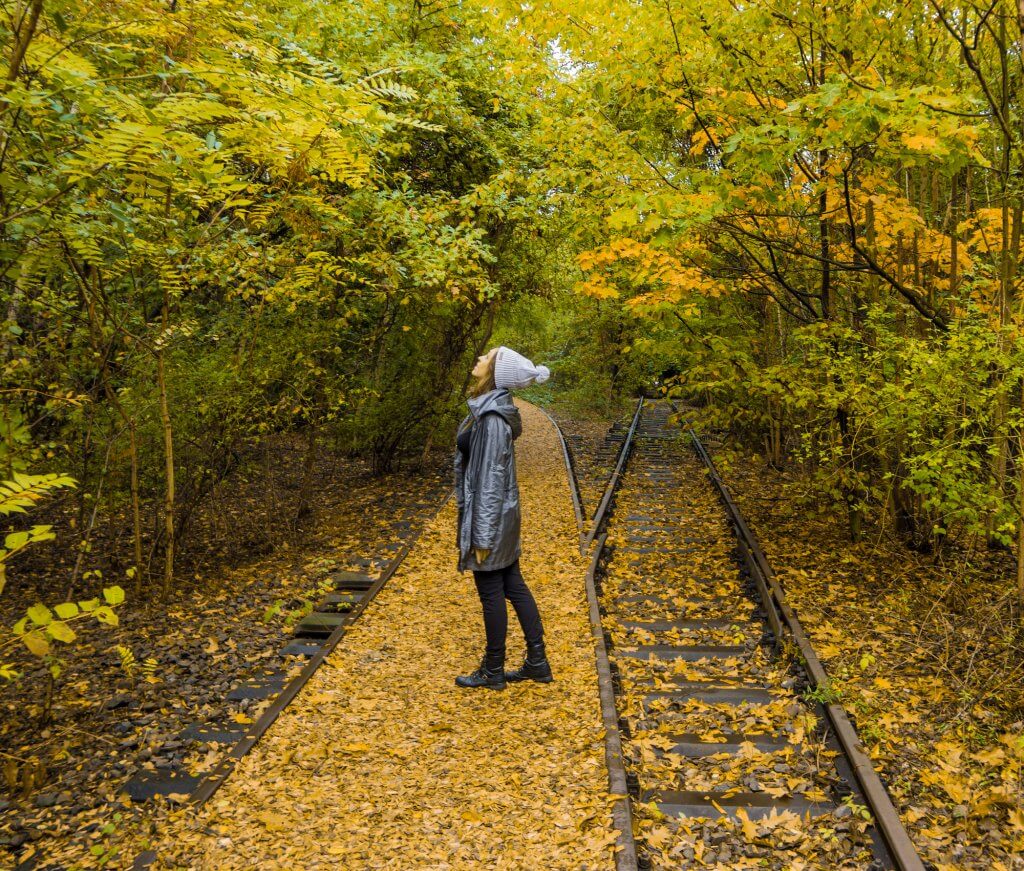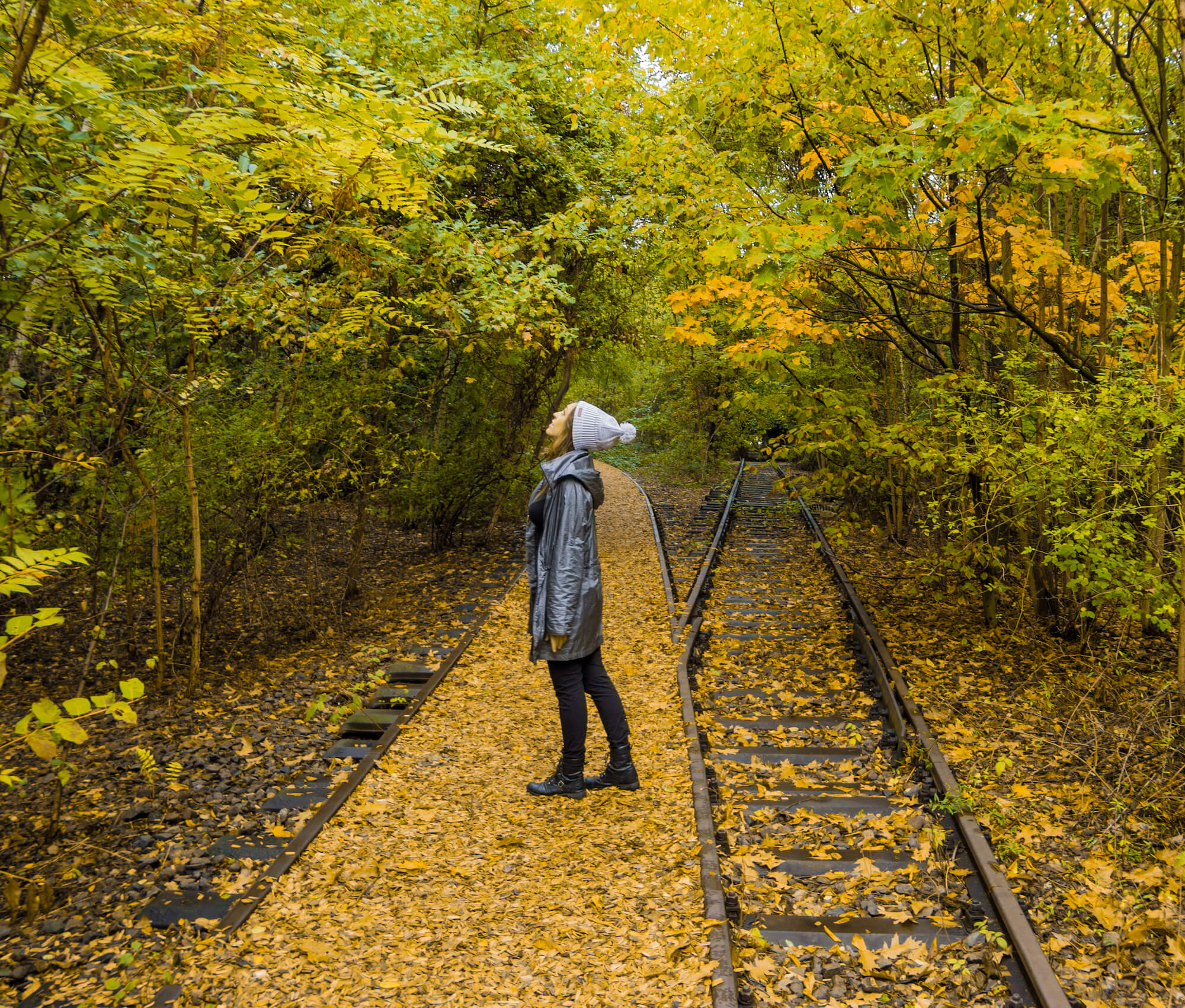 For lovers of street art and grit
Kreuzberg is a street art mecca and a cosmopolitan mixture of cultures. You'll find lots of foreigners here, as well as English-speaking bars and coffee shops. It's an area rich with counterculture, a vibrant party scene, and some of the coolest things to do in the city. The only time this neighborhood seems to sleep is at 8am on a Sunday morning.
After much firsthand research, I've found that this is my favorite neighborhood and it's where I currently make my home. I love the energy and personality of it! It's also on the gritty side – keep a close eye on your purse!
Kreuzberg Things to Do:
Take a walk:
If you love street art, just take a walk, particularly between the Schleisiches Tor and Kottbusser Tor ubahn stops. There is street art and fabulous people watching everywhere. The image above is of the famous treehouse near Mariannenplatz, which was built before the wall fell, right on the border, and still stands today.
Görlitzer Park:
This park is queen of contrasts. I absolutely love it for the relaxed summertime vibe when people chill out and play frisbee on the grass. Yet it's also nearly impossible to walk through the park without being offered drugs, and what blows my mind is you will also see a petting zoo there, people walking their dogs, and kids running around. It all seems to work in this curious park.
Admiralsbrücke:
This is a favorite local hangout when the weather is fine, and especially during the summer, when the sun goes down. People grab a drink from a nearby shop and play guitar while dangling their legs over the canal.
Neu West
This creative space has cafes, galleries, and pieces of the Berlin wall on display. It is relatively new, hence the name, but worth checking out if you're passing by for those who love street art. Across the street you'll also see one of the biggest squatter communities in the neighborhood, but they're not super keen on visitors.
Oranientstr
This lively street is full of hipster bars and international cuisine generally offered cheaply. Start your weekend night here and migrate over to Friedrichshain as it gets later. Nearby, pop over to Markthalle Neun for the Thursday night street stall market and monthly breakfast markets.
Stay: I suggest an Airbnb or if on a budget, JETpak Alternative Hostel.
Kreuzberg personified: The tattooed hottie with fierce style who writes poetry in your neighborhood coffee shop, freelances for a living, and pole dances for a workout.
Friedrichshain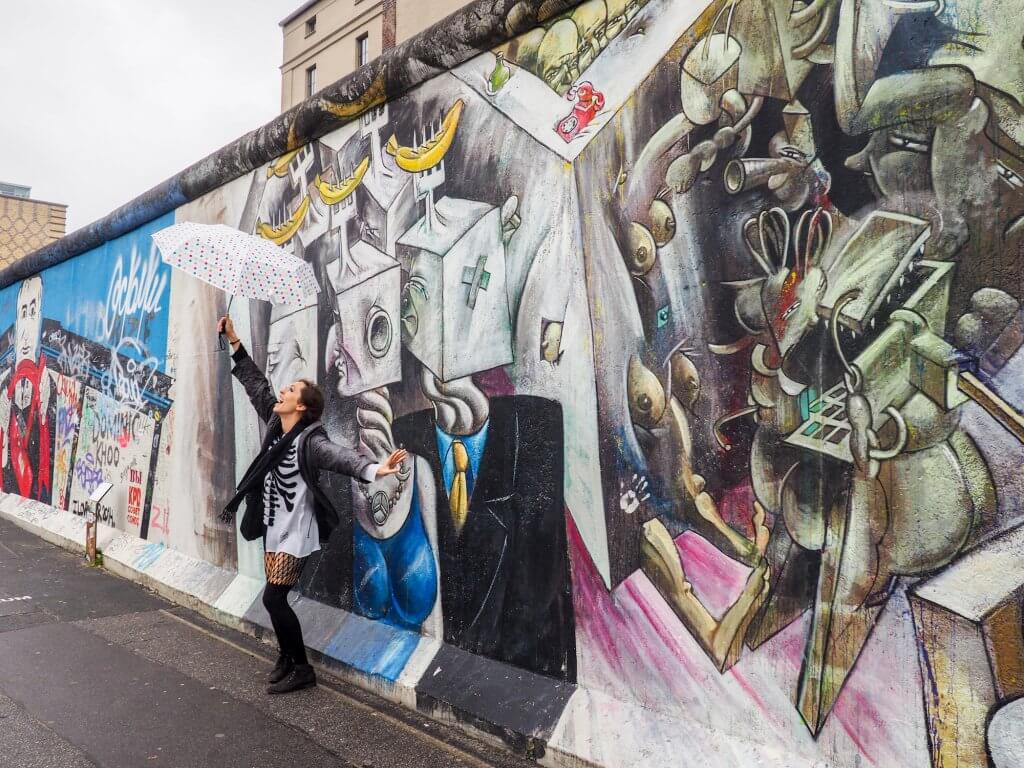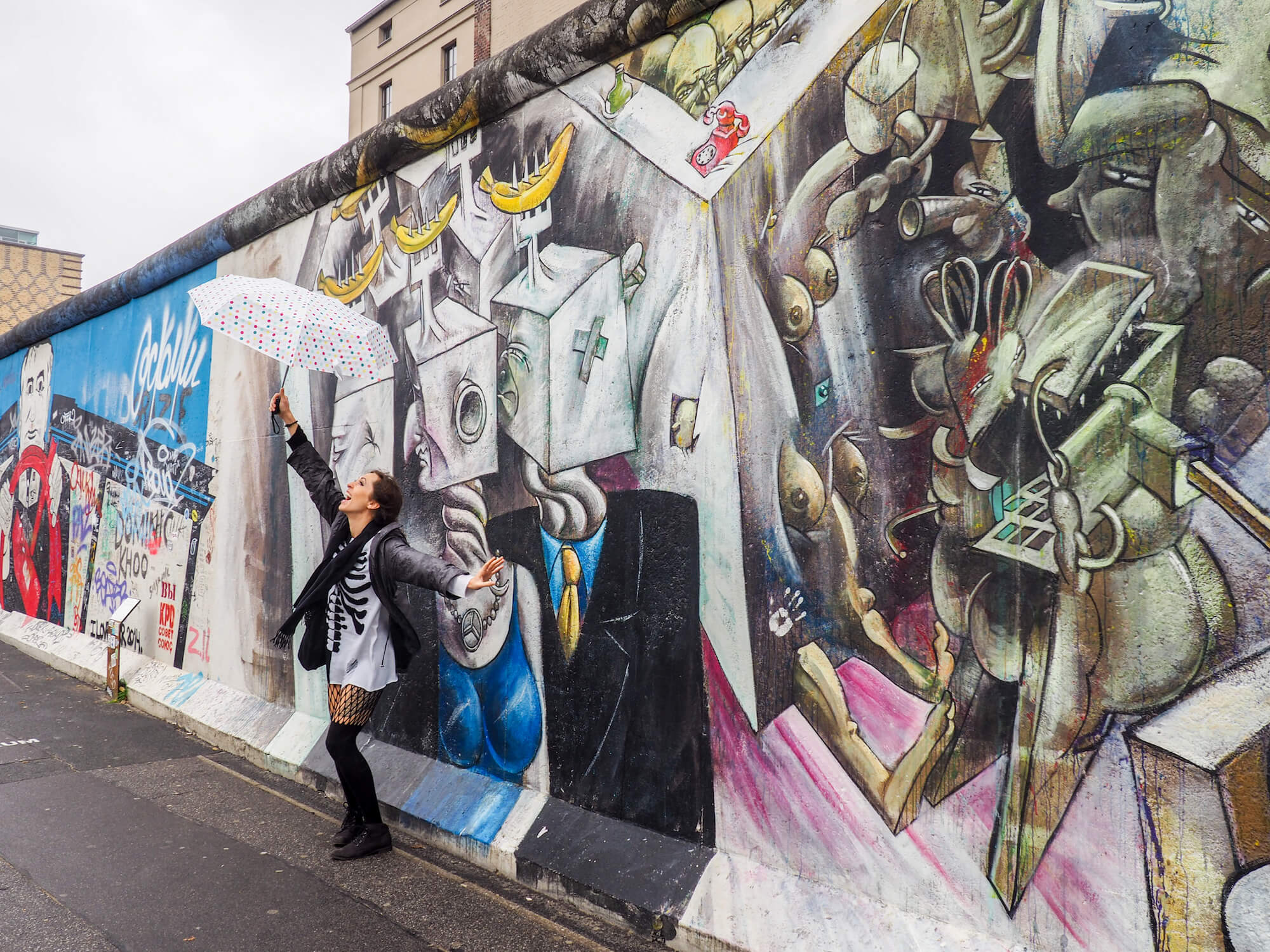 For action lovers
Just over the bridge from Kreuzberg, this neighborhood in the former east of the city holds most of the night clubs, pretty good food, and a lot of really cool street art. Most young tourists end up staying here since it is so close to where the action is. I like this neighborhood for the cool flea markets, variety of international eats, and nightlife.
Friedrichshain Things to Do:
East Side Gallery:
This still-standing part of the Berlin wall, while in a super touristy area, is free and absolutely worth seeing. Walk along the re-painted parts of the wall and catch the sunset on the river Spree.
Berghain:
This club is notoriously the toughest to get into in the world. You will regularly see a queue of several hours, most of whom will be turned away at the door. The real secret to getting in is dressing down, mostly in black, and not acting like it matters too much to you whether you get in or not. They tend to like familiar faces and locals, so pulling up on a bicycle might actually help your case, as does going in alone. You're almost guaranteed to get turned away if in a big group. Is it worth the wait? While I think it is a cool club, it's not the coolest I've ever been to, and you've got to love techno!
Boxhagenerplatz:
I decorated my apartment almost entirely from the flea market hauls at Boxhagener platz. Flea markets in Berlin can be an event in themselves with all manner of funky jewelry, secondhand fur coats for cheap, and super old-school finds like candelabras and the globe of the moon from the '60s currently sitting on my desk.
Urban Spree: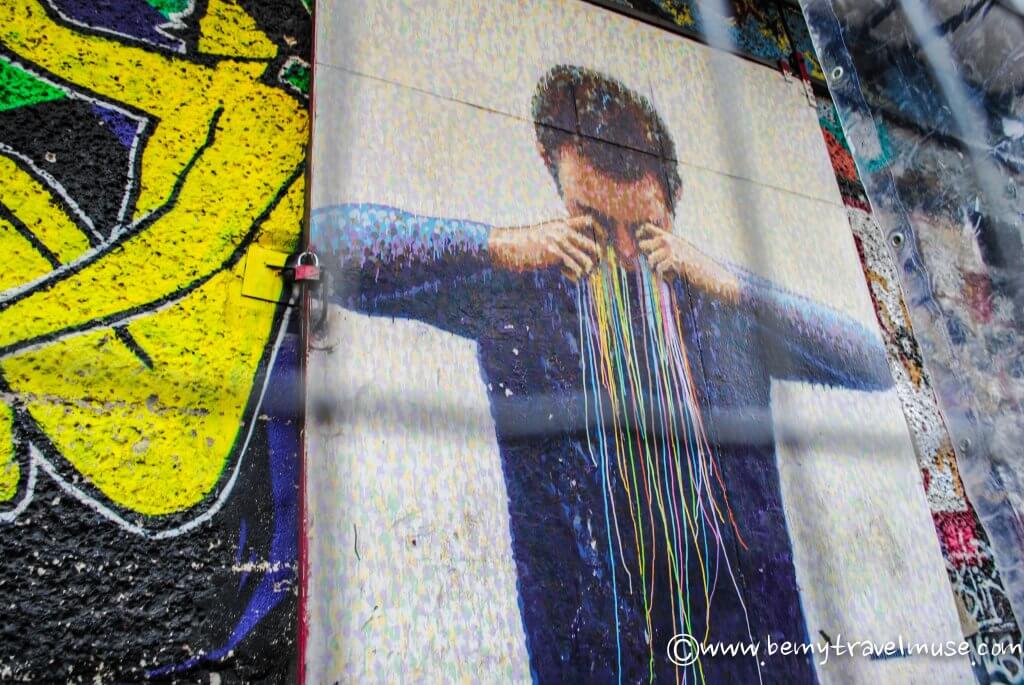 This area has an ever-changing array of cool street art, a free art gallery, the largest indoor half pipe in Europe, a rock wall, various music venues, cafés, and restaurants. Whenever a friend comes to visit me, I bring him or her here. There's also a flea market here on Sundays!
Stay: I suggest an Airbnb or if on a budget, Sunflower Hostel (It's close-ish to Berghain).
Fshain personified: The friend who you always call to go clubbing, because he knows all the bouncers in the city.
Mitte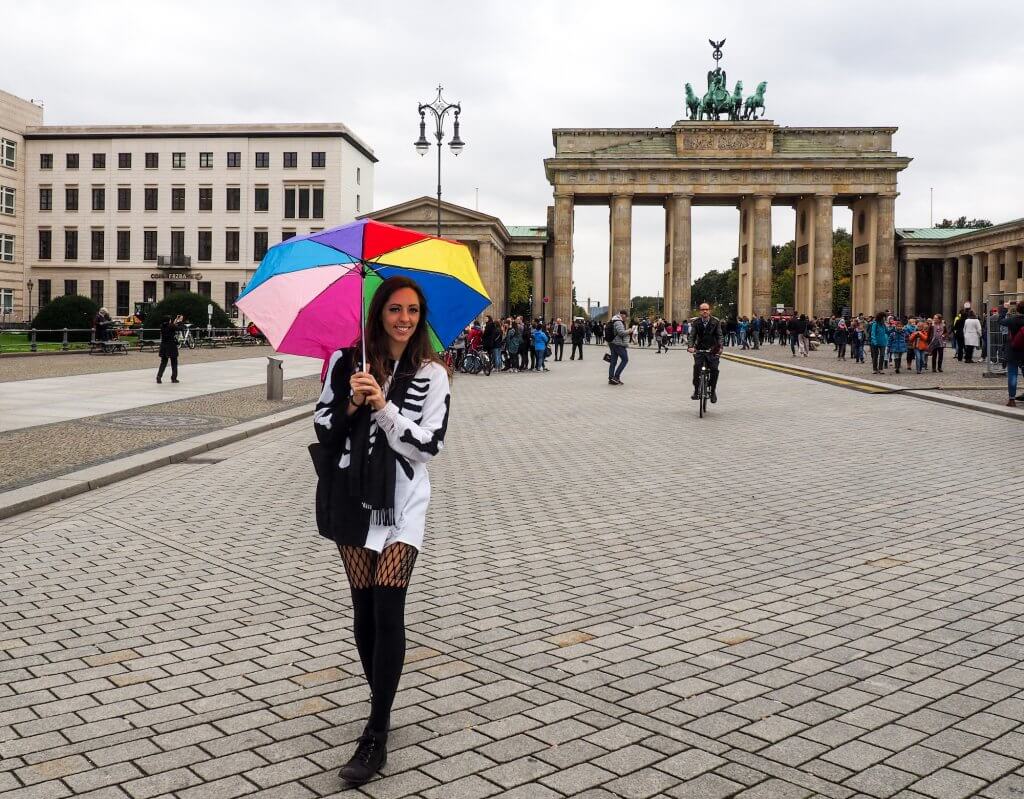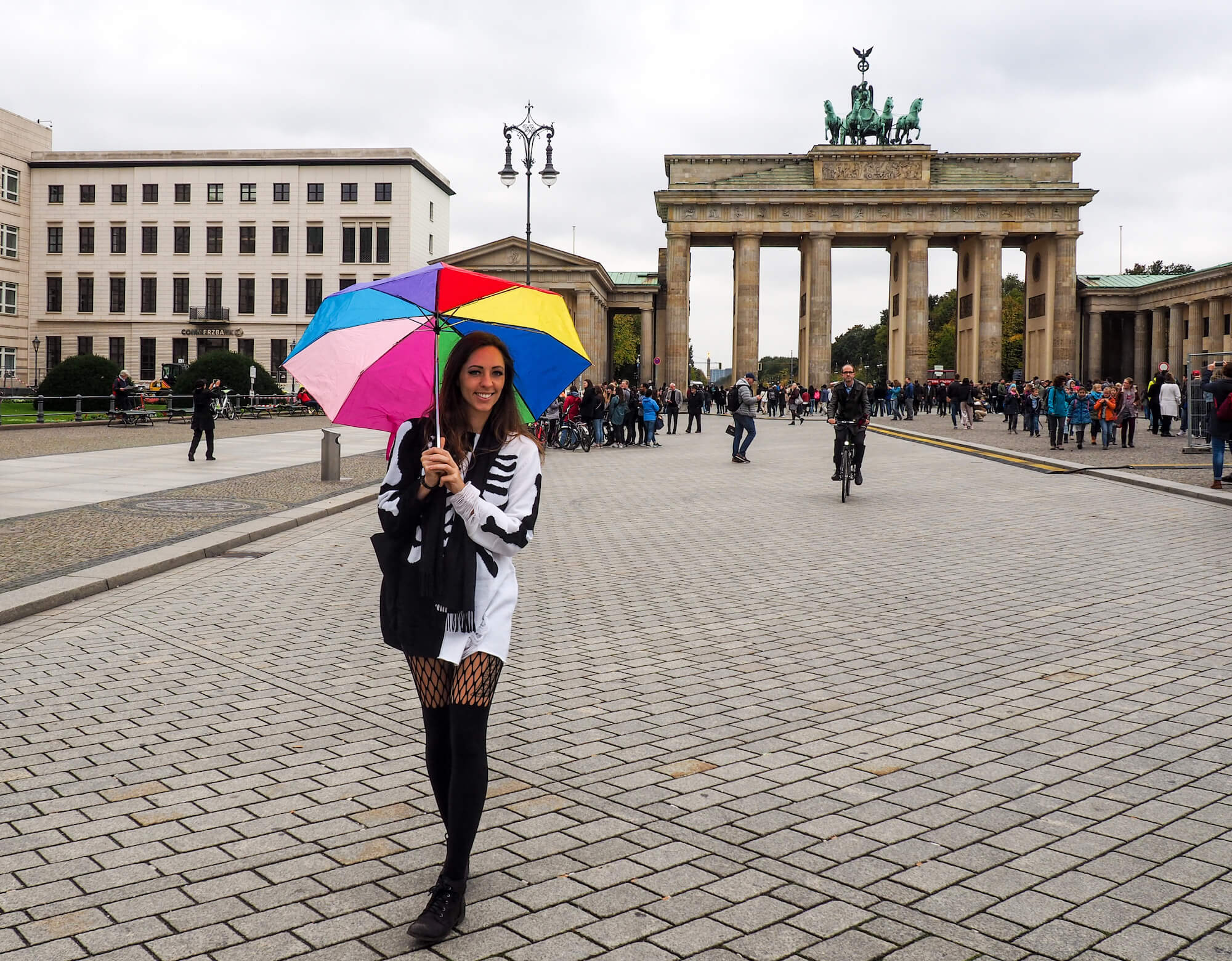 For museum lovers
Mitte translated literally means center, which is accurate considering the central location of this neighborhood. There's a ton of interesting history here, as well as some of the more upscale areas and corporate offices. While far from my favorite neighborhood, I can't deny that the central location is helpful, especially if you're mostly interested in museums and some of the more typical sites like the Berliner Dom and Brandenburg gate.
Mitte Things to Do:
Checkpoint Charlie:
Confession, I have never actually been here. It's a bit too touristy for me, but this marker between East and West gives you a peek into the past and an opportunity to take photos with guards who are dressed up and standing at this famous checkpoint.
The Reichstag (Parliament Building):
This is a pretty cool free thing to do in the city and gives you a panoramic view from way up high in the glass dome. Register for free online ahead of time. I suggest going at Sunset and watching the City lights come on.
Museum Island:
This is where, you guessed it, many of the museums are! It's also close to where you'll find the Berliner Dom and most of the casual tourists in the city. It's not a place I frequent but on a rainy day, it can be the perfect spot to spend some time indoors marveling at art and history.
Memorial to the Murdered Jews of Europe: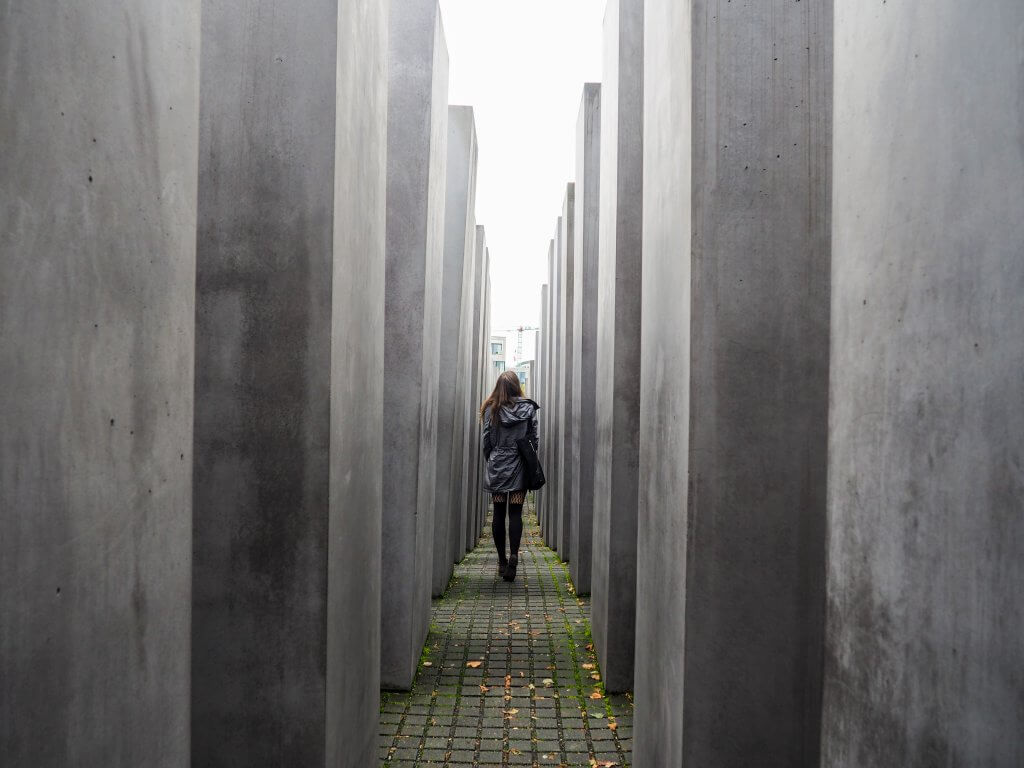 Near the Reichstag, you'll find Brandenburg gate as well as the Memorial to the Murdered Jews of Europe, characterized by concrete slabs of varying heights in a grid form, plus the names of 3 million Jewish Holocaust victims. This is one of many memorials in the city, but certainly one of the most striking and haunting.
Haus Schwarzenberg: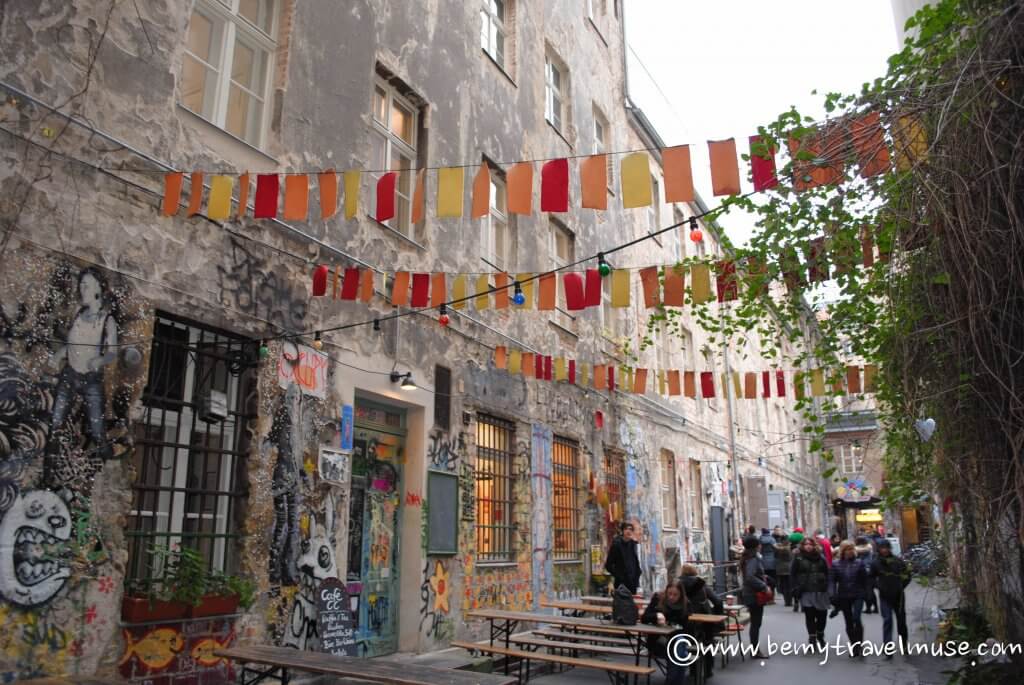 This spot has street art pieces from the big names, the Anne Frank Zentrum, and touristy shops nearby. It's not a secret spot by any means, still, I like bringing friends to visit here so that they can see some of the most prominent street artists in the city.
Stay: An Airbnb or if on a budget, the Generator Hostel.
Mitte personified: A guy or a girl who wears a suit, is perfectly manicured, and works in an office building.
Neukölln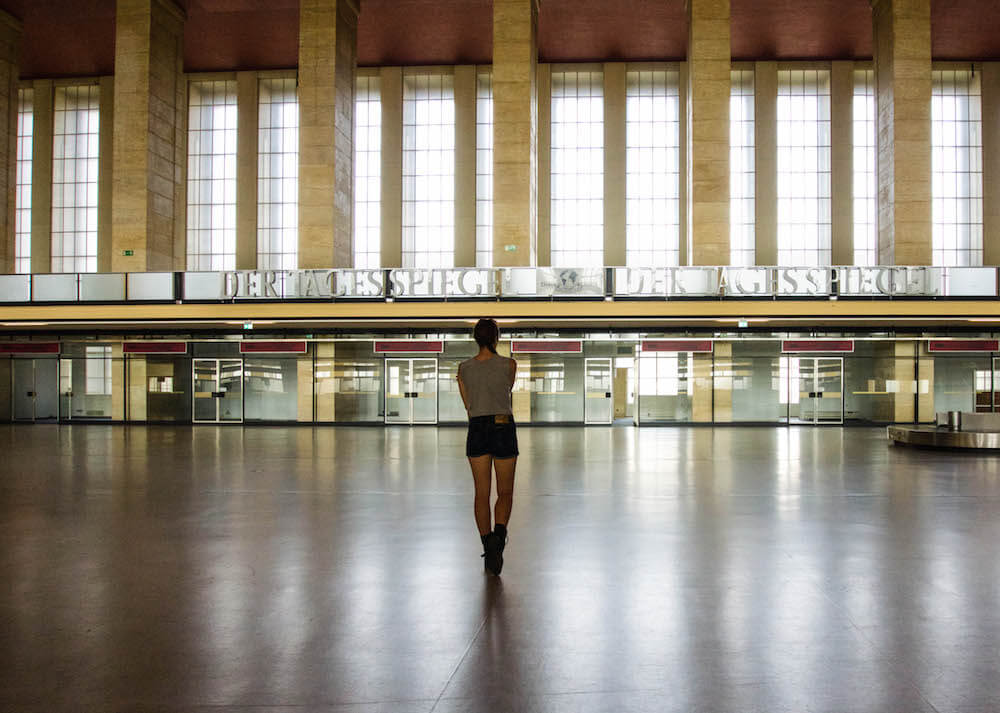 For the alternative crowd
Neukölln has a lot of redeeming qualities though parts of it, like Hermannplatz (I know, I lived there), are rowdy, dirty, and better avoided. Part hipster with vegan restaurants and part up-and-coming neighborhood with rough edges, it's got a charm to it, again, in parts.
Neukölln Things to Do:
Klunkerkranich:
This rooftop bar is covered in plants, quirky art, and even a sandbox. It's a bit tricky to find since it's on the rooftop of a parking lot in a shopping mall, but it's worth it for the live music, awesome view, and perfect summer chill space. Entrance is 3€.
Tempelhofer feld:
Once Europe's busiest airport, Tempelhof closed its doors in 2008 and became one of the largest public spaces in the world. Join a BBQ, kite surf on the tarmac, or take a tour of the inside, which is the only way to get access indoors nowadays.
Berlin spoken word:
This is something only locals know much about, but if you dig poetry head to Du Beast on Thursday nights for Berlin spoken word and read or sing something you've written. You might see me there! Entrance is 2€.
Stay: Airbnb or hotels. If on a budget, hostels (but seriously, not at Hermannplatz).
Neukölln personified: The hipster in tight pants with a beard he's put a lot of effort and thought into, who's picking up free stuff off the sidewalk.
Prenzlauer Berg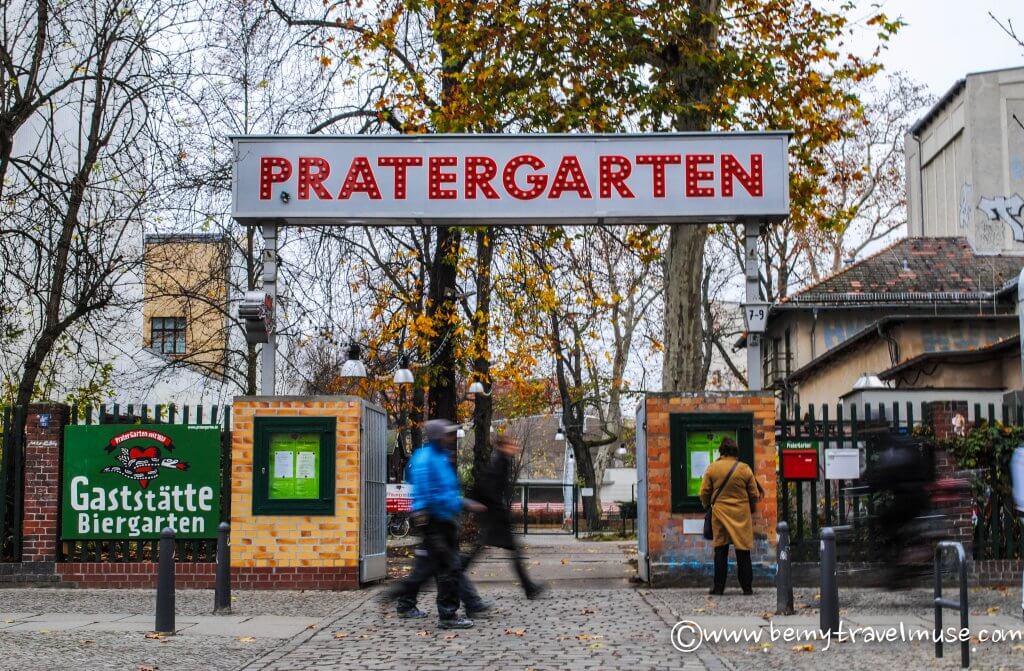 For a cleaner version of the former east
Once a place where artists squatted when the wall came down, this neighborhood has gentrified though it still has a lot going for it in terms of shopping, great restaurants, and cafes. Most of my friends love this neighborhood but I still harbor what is probably an unfair resentment after my bike tire got caught in a tram track and sent me flying.
Prenzlauer Berg Things to Do:
Kastanienallee:
This is the street for bars, cafes, and shopping in this 'hood and is fairly well-connected to the rest of the city as well. If you're looking for a place to stay, this street could be a great choice because it's cleaner than the other neighborhoods we've discussed, and less touristy than Mitte, though still very close by.
Mauerpark and Bearpit Karaoke:
On Sundays, check out the flea market at the Mauer (wall) park and the famous bearpit karaoke, which is an open air karaoke that invites anyone and everyone to sing. Truth be told, the flea market is a bit overpriced, but this area of 'Pberg' has a lot of character, and plenty of cafés and restaurants nearby.
Stay: Airbnb or EastSeven Berlin Hostel.
Prenzlauer berg Personified: A once-broke artist who now owns a gallery and has a young family.
Charlottenburg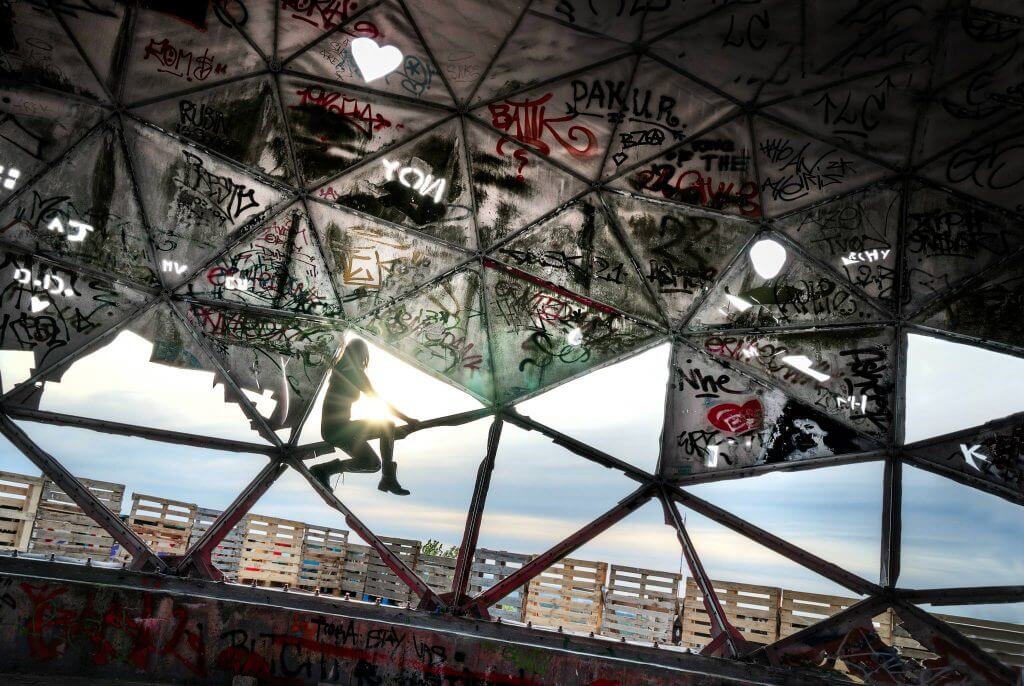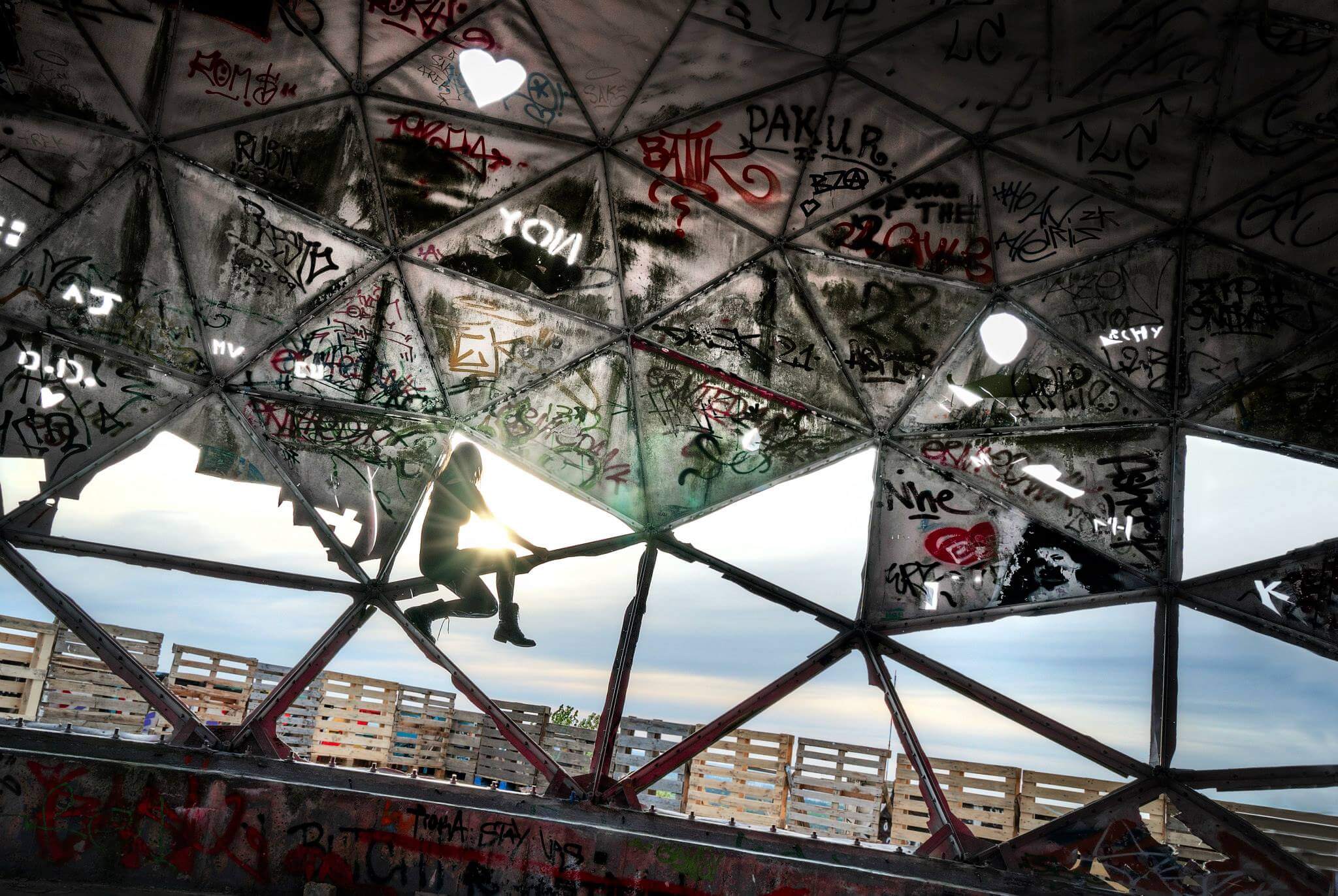 For higher-end shopping and to be closer to transport hubs
This classy and quiet neighborhood in the west of the city is close to the main shopping street, Kurfürstendamm, Teufelsberg, and Thai park. It's the first neighborhood I ever lived in and while not my favorite, it has a lot of higher-end hotels and nice places to stay, plus it's close to Berlin Tegel Airport and the main bus terminal. If you'd prefer a less touristy area, and without the grit of other places out West, consider Charlottenburg.
Charlottenburg Things to Do:
Thai Park:
This seems so random to me, but when in the summer months when the weather is nice, a bunch of Thai people gather on the weekends and sell street-style Thai food that is delicious and authentic. Almost everything costs about €5, and after you purchase, sit on the grass and enjoy! Check the Facebook group to see if it's on. Unfortunately, at the moment, it has come under fire for selling food without licenses, much to the chagrin of Berlin locals. Stay tuned!
Kurfürstendamm:
Shortened to Ku'damm, this street is where you'll find Rolex, H&M, Desigual, and most of the other major retailers that you can think of. This street is typically full of tourists but if you stay near Wittenbergplatz (which is more in Schöneberg, discussed below), you will be well-connected to the rest of the city and in a pretty classy area.
Teufelsberg:
This is not in Charlottenburg – it's actually in Grunewald, which you'd never want to stay in. Therefore Charlottenburg is the closest of the core neighborhoods to where you'll find what I think is the coolest thing in Berlin. This abandoned old American spy base is now full of art by almost all of the major players, and you could spend hours exploring, climbing, and running around this curious place. It's a must-do!
Stay: An Airbnb or a nice hotel on Ku'damm
Charlottenburg Personified: An old granny who is hip enough to live the city life, or a younger person who just wants more space in a classy 'hood for less money.
Schöneberg
Schöneberg is Berlin's gay district, with lots of history of major musicians, like David Bowie, hanging out there while the wall was still up. These days, the coolness factor has largely moved away from this 'hood and most of the popular gay bars have moved as well. If you come here expecting a Haight-Ashbury or West Hollywood vibe, I think you'll be disappointed. That said, it's a cleaner and nicer version of some of the other hip Berlin neighborhoods.
Schöneberg Highlights:
Nollendorfplatz:
Though most of the city's best gay bars aren't in this 'hood anymore, for those looking for fetish hotels/apartments, sex shops, and bars, this is still the place to be.
Goltzstraße
This quaint street has lovely cafes and more laid-back, classier bars than you're likely to find in Kreuzberg and Fshain, and an overall cleaner and quieter atmosphere. Basically, you can walk to a bar without being offered drugs here.
Stay: An Airbnb or one of the classier hotels near Wittenbergplatz.
Schöneberg Personified: A stylish 30 or 40-something who lives in a nice building and walks a dog that wears a sweater.
Those are the core Berlin neighborhoods, and some of the best things to do in each. That said, after four years of living in this city, I keep discovering new things, old things disappear, and the city keeps changing at a rapid and exciting pace.
As long as you pick a place to stay that suits your interests, and you commit to coming back again and again, you'll get a chance to peel back the onion layers of this city and maybe finally say, "I get it" one day. I'm still working on it!
Enjoy!
*Some links are affiliate links. Any bookings you make support this site at no extra cost to you. Thanks for keeping us going!