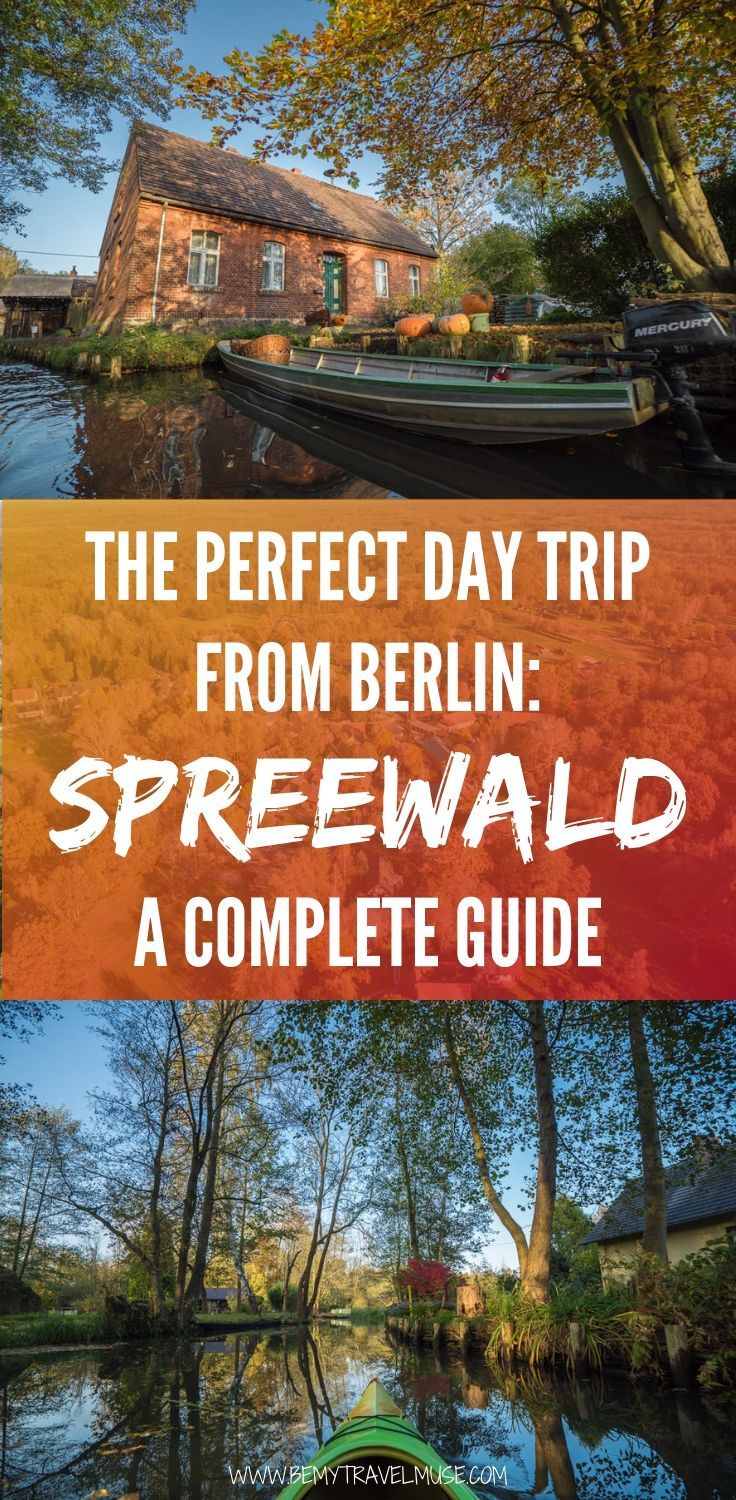 I love Berlin. I love the city life and the street art, but even though this city is full of big and gorgeous parks, sometimes I still yearn for real nature, uninterrupted by frisbee games and the occasional noble individual offering me street pharmaceuticals. Luckily when it comes to Berlin, it doesn't take long to get out of the city and into the middle of nowhere.
The area surrounding Berlin, Brandenburg, is quite rural, heavily forested and gorgeous. Spreewald is a local favorite for its intense greenery, pickles (for real), and little canals to canoe and boat on.
I'd seen images of its incredible greenery and water so calm it looked like a mirror, so when the weather turned nice this October I decided to take a chance and see if it might be even better with fall foliage.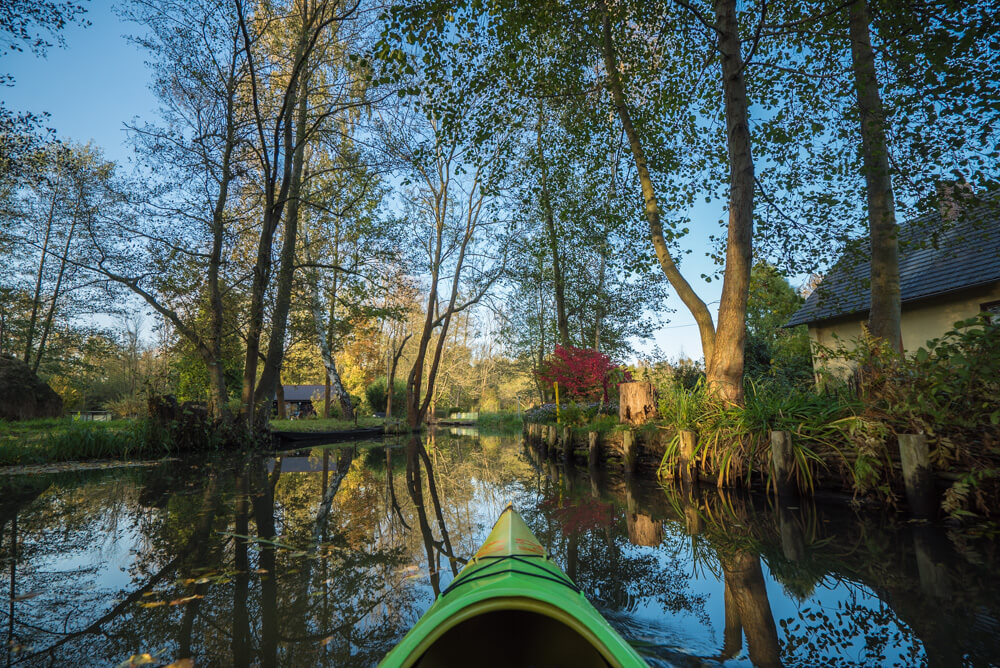 Is it worth taking a day trip to Spreewald? At first I thought nah, but as I spent more time I realized, Absolutely:
How to do it right
There are a few different ways to enjoy the waterways in Spreewald; by an organized group boat tour, by private boat tour, or by taking your own kayak or canoe.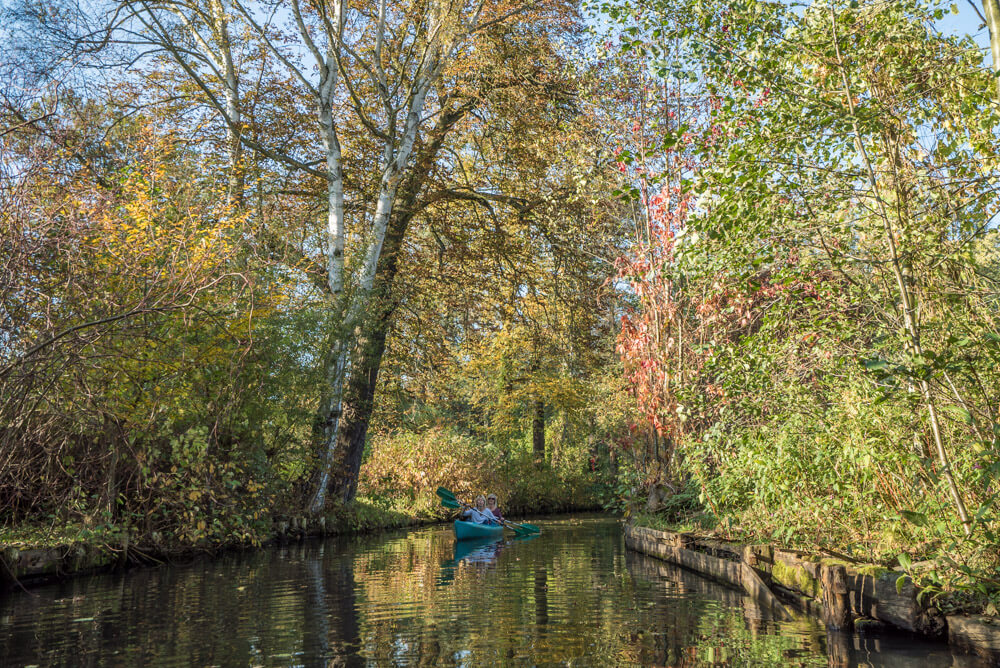 One of the biggest reasons that I wanted to go was to get some exercise in the wilderness, so I rented a little one-person kayak for a couple of hours and explored. This was much better than an organized tour because it gave me ultimate flexibility.
I just wish I had arrived much earlier and spent the whole day out there. Once you get away from the main tourist areas it is quiet, more wild, and relaxing, but you need a bit more time to paddle out there. I arrived at around 3pm, but next time I'll aim for 9am to get the full day experience.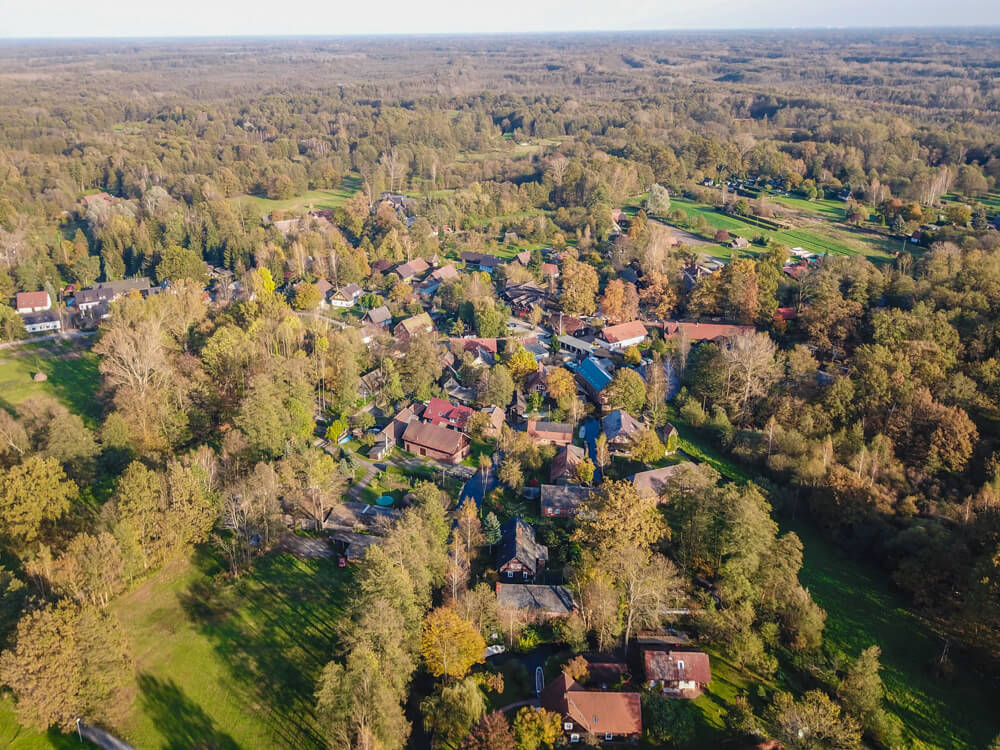 How to avoid other tourists
Most tourists will opt for a boat tour so that they can sit there and let someone else paddle. Not that there's anything wrong with that, but you can get away from most of the people if you just rent your own canoe or kayak.
Most people also stick to Ledhe, the quaint little village next to Lübbenau where I rented my kayak. They usually disembark and get a coffee or a beer at one of the restaurants on the water and don't explore beyond that.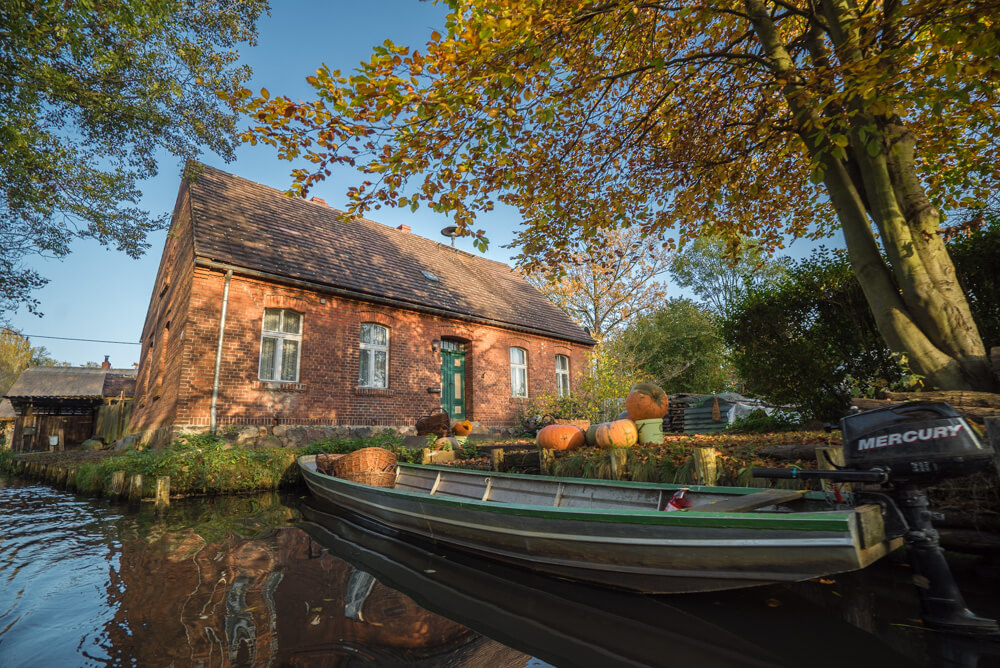 When I rented my kayak, the little map suggestion that the guy made was incredibly short so it seems to me that most people are probably not looking to explore very far and would rather just relax. By going beyond Ledhe, you're pretty much guaranteed much smaller crowds and by going in the off-season and not on the weekend, you absolutely will have plenty of time and space to yourself. It just gets better the farther out you go.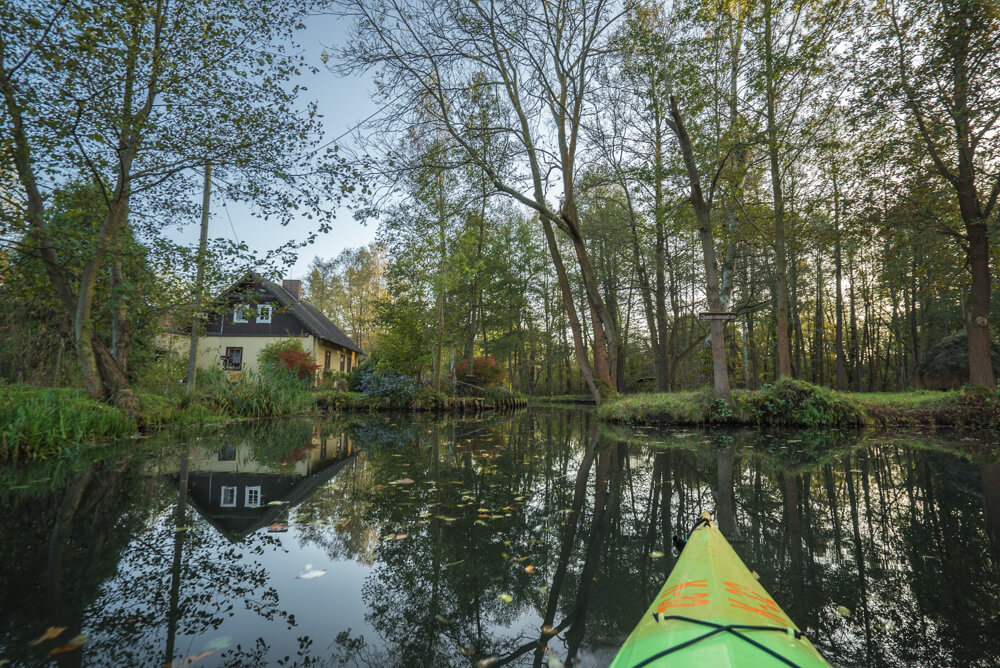 The scenery in the quaint little towns – the lakefront houses with wells, little boats, quaint bridges and flowers – is lovely. You can still see these as you progress onwards, though it will be more natural and less residential as you go.
Make sure that you're consulting the map, though, as it would be easy to get lost, especially if you're me.
How to get there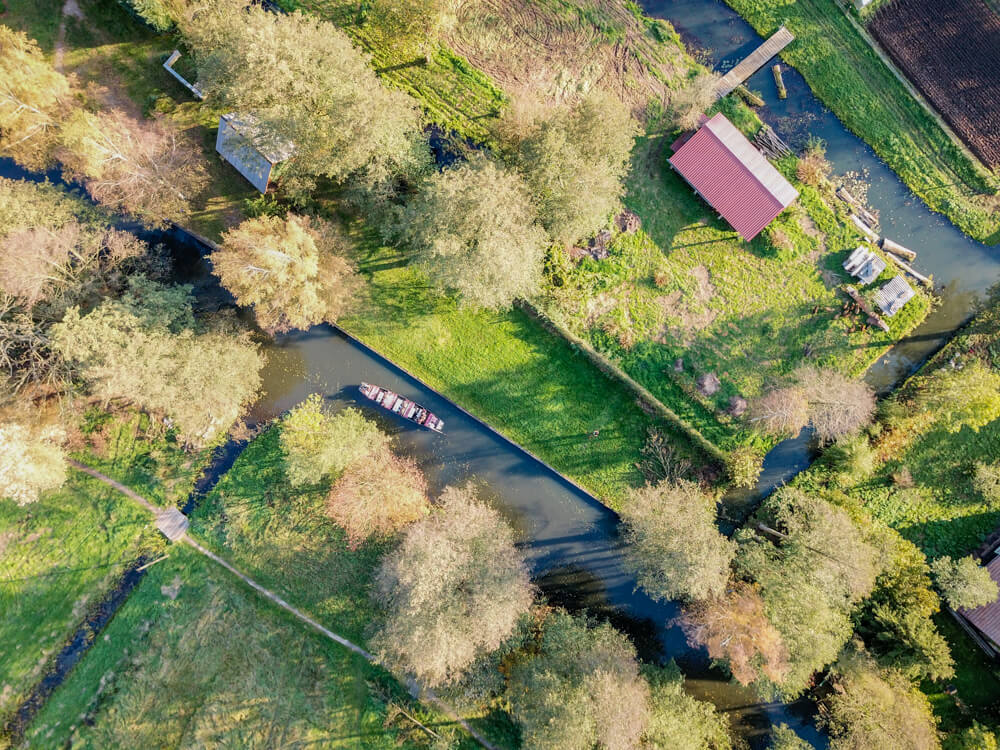 I don't have a car here in Germany so I had to access a part of Spreewald that I could get to by train from Berlin. After a bit of research, it looked like Lübbenau was my best bet. I decided against spending the night because the hotels are a bit expensive and I like to sleep in my own bed when I can.
It takes about an hour to get there from Berlin, and my ticket cost me just under €12 one way, which I bought directly at the station before boarding the train. From the train station it was about a 10 minute walk to the town center and another five minutes to where I rented the kayak from Bootsverleih Richter. I paid €10 for two hours.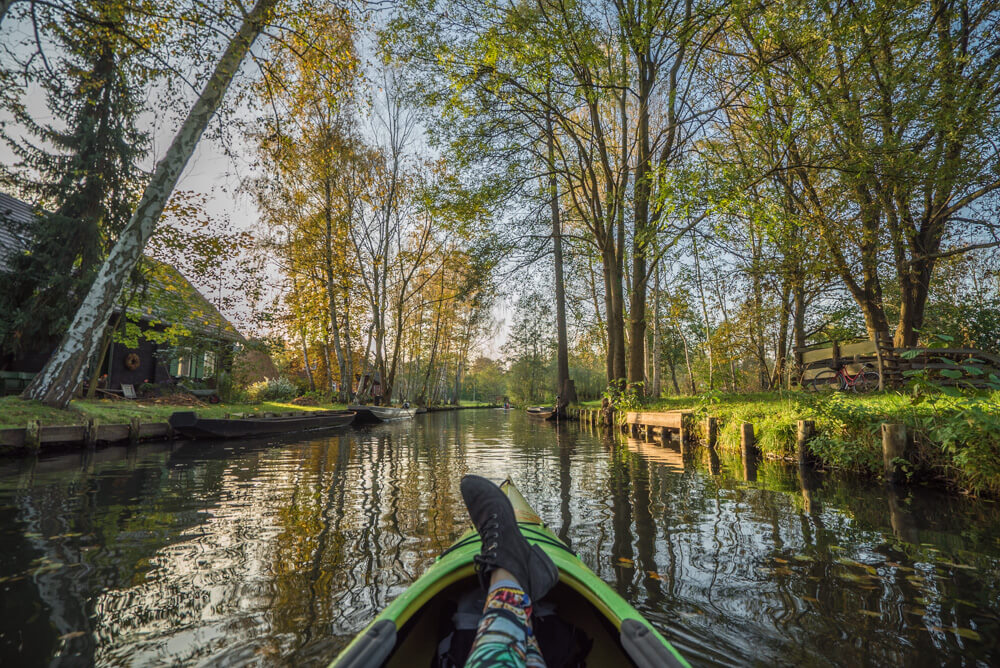 Trains leave the city half hour early, some from Lichtenberg and some from the main central station, Hauptbahnhof, and passing through Alexanderplatz, Friedrichstraße, and Ostbahnhof every hour. Check timetables here.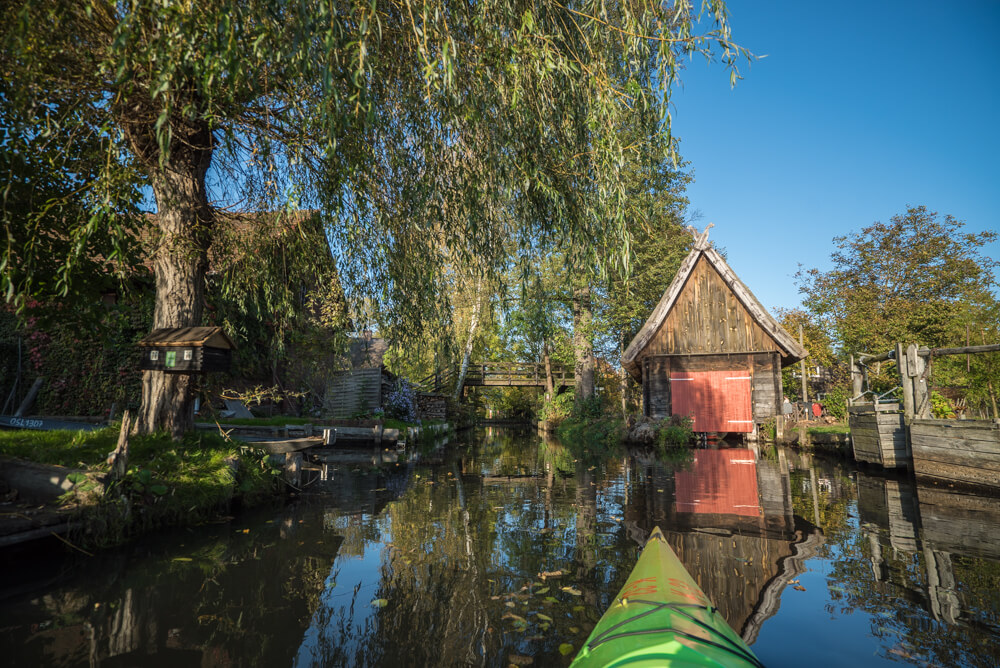 Spreewald is the perfect contrast to Berlin – calm, quiet, quaint, and relaxed. The more I paddled, the more I appreciated it. In the beginning of my kayak adventure, I was thinking that I didn't get the hype about Spreewald and that it was bit too touristy for me, but as I progressed I found that I actually really enjoyed the trip and was able to get some solitude. I'm already thinking of going back in the winter just to see it in different seasons, grateful to have an easily accessible nature escape so close to Berlin.
The town of Lübbenau also has cafes, ice cream shops, places to buy pickles (natürlich!), some shops with fashion from, I'd say the early '00s, and a lovely little church.
Spreewald, I'm glad I discovered you. I'll be back – but only in the off season!