I sat on the beach in Bali, overwhelmed by the beauty of the volcanic black sand, the rising sun, and the surfers in the waves. The moment could not have been more perfect, if only it weren't for the bottles washing up all around me, creating little white specs all along the sand as far as the eye could see.
Global warming is a debate people feel incredibly strongly about whether on one side or the other. All I can say for certain is that nearly everyone around the world who I've met talks about how there used to be abundance when they were young, and how things are changing, most notably the weather and native animals, as they grow up.
This is a sample size of those with higher education degrees and access to traditional media and published findings, and people who grew up in mountains disconnected from all of that, or fishing in oceans, and are simply relating observations they've made about the places that they know best.
In some ways this makes me desperate – how can we each do our part to be better to our planet? If you feel like I do, here are some ways to reduce your impact as a traveler:
1. Carbon Footprint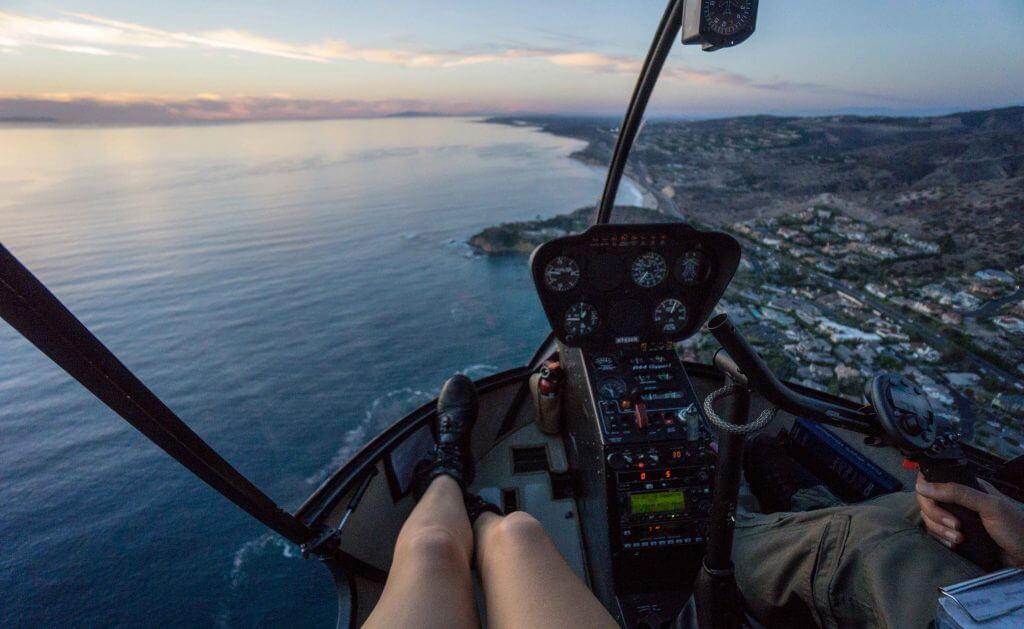 The most direct environmental impact travelers contribute is carbon footprint. According to a recent study, tourism contributes to 8% of global greenhouse gas emissions, with transport being the most significant contributor. As a long term traveler, I am most guilty about this. Every other week, I am leaving on an airplane to travel to somewhere; the car and cab rides add up, too.
A member of the BMTM Solo Female Traveler Facebook group spoke out about her dilemma of wanting to travel far out to see great places and experience different cultures, yet feeling guilty for the carbon footprint she contributes, especially since she typically only has a week to travel in the destination, which is the case for many Americans with only 15 vacation days per year. More people than ever are traveling – over 4 billion passengers flew on scheduled airline services in 2017, a record and a whopping 7.3% increase year over year. This is great news for the travel industry, bad news for the environment.
What can you do?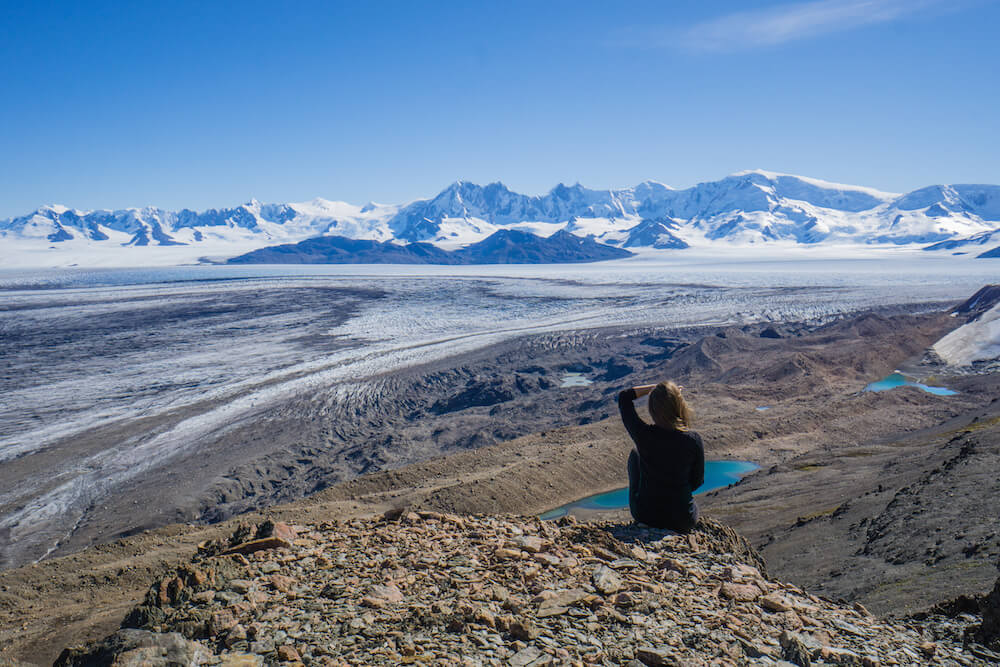 Offset your carbon footprint! Some members in the Facebook group suggested using the carbon footprint calculator where you can calculate the carbon footprint of your flight and offset it. I thought this was brilliant and I encourage you to check it out. On top of that, always opt for public transport instead of private taxis whenever possible, and try to explore the local neighborhood on foot or on bicycle -there are amazing people out there who travel around the world on a bicycle. These people have my highest respect for seeing the world in the most organic and ethical way. If you feel called to do the same, hats off to you!
Also if you can, travel longer. Now, I fully understand that not everyone has the flexibility to take long vacations, and some people may argue that the carbon footprint from that long flight is still the same regardless of length of stay. But if you can spend a longer time in a country, intercity traveling can be done on land public transport so you can minimize your carbon footprint within the country (i.e taking domestic flights).
Finally, the technology for biofuel-powered flights is 'taking off' – as consumers, can we be more vocal about our desire to see this become the norm?
2. Plastic
If you have been to Bali, India, or Bangladesh, it's hard not to feel disturbed by the amount of plastic waste piling up by the roadside. In places where tap water is deemed unsafe to drink, many travelers opt for plastic bottled water, and dispose the bottle as soon as they are done. According to Forbes, a million plastic bottles are purchased every minute, out of which, less than 10% are recycled. It is also "estimated that over half a trillion plastic bottles will be sold in 2020".
Half a trillion. The Earth is going to be covered in plastic bottles which take hundreds of years to decompose!
A trip to the local grocers, food markets, or shopping malls often see you returning to your hostel with a bunch of plastic bags to be disposed. In countries where the local businesses aren't aware of the environmental impact of plastic usage and aren't provided with alternatives, you might be given one automatically. Plastic bags are so overused it's actually ridiculous if you start paying more attention to it. How many times have you seen a small pastry, already in an aluminium foil, being inserted in a plastic wrap followed by another plastic bag?
Don't even get me started on plastic straws. Just watch this video.
What can you do?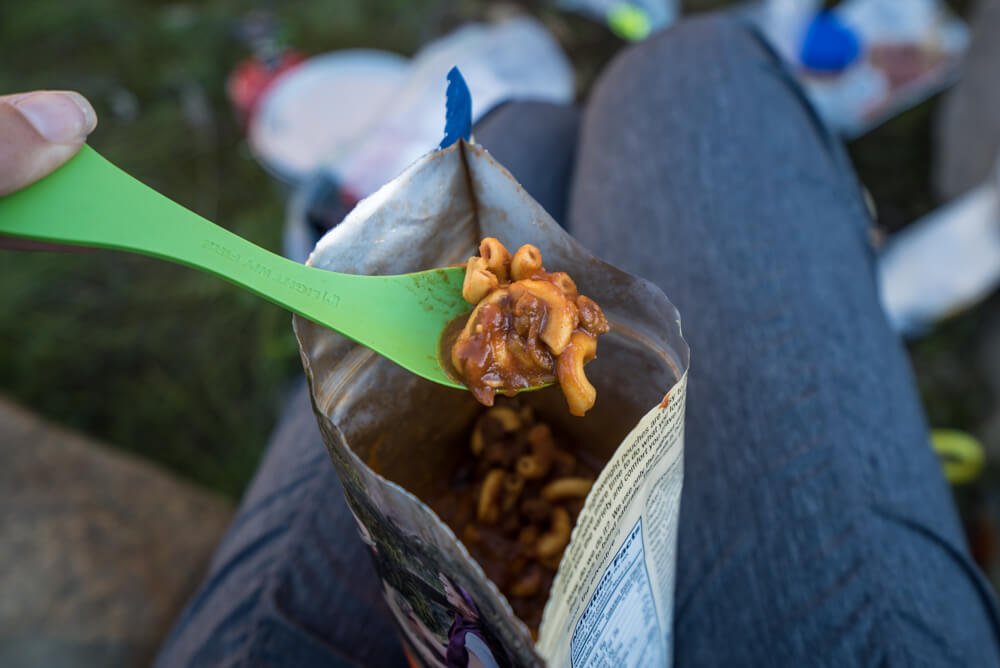 This is something I'm only recently starting to take action on – I bring my own cutlery, cups, and bags everywhere with me now. I admit it took me a while to do this, but after seeing my friend Alex being so diligent about using her own cutlery, cups, and straws in Austin, I realized how much I was wasting by not doing the same. Here are some ideas:
Want to stay hydrated? Bring a thermo flask and fill up at your hostel before leaving for the day. More and more restaurants and cafes provide drinking water which you can fill your bottle up with for a small fee. In some places like Iceland, Singapore, New Zealand, and Canada, tap water is perfectly safe for drinking – so drink away! In some places, filtering the water will make it safe to drink (just make sure it's not coming out of lead pipes). If you have to buy a plastic water bottle, keep it for later reuse. If you are a caffeine addict like me, get a foldable coffee cup, it folds up real small which is always great especially when you are on the road.
Going shopping? Bring a canvas tote or a foldable shopping bag with you. I like the foldable shopping bags as they fold up small and really come in handy. If you are planning to visit many street food markets in your travels, consider bringing a container and your own cutlery with you. It's much safer to use a container instead of plastic to carry hot food, anyway! Lastly, get yourself a bamboo or stainless steel straw – just be sure to make it clear to the waiter that you do not need a straw for your drink. I am guilty of forgetting that all the time!
3. Travel-sized Toiletries
It seems like the natural thing to do to drop by a drug store and buy a bunch of travel-sized toiletries to save space and luggage fees before a trip. However, did you know that based on a study carried out in the UK, 980 tons of travel-sized bottles have been dumped by British travelers in the last year alone? I couldn't find a global study on this but I am sure the numbers would have been terrifying.
Hotels that provide toiletries in travel-sized bottles are also contributing to that number, as most hardly used toiletries get thrown out on a daily basis. At first thought, these tiny bottles may not seem like a big deal, and may not be the first thing people think of when the topic of travelers' environmental impact comes up, but just the fact that there are more than 1300 million international tourist arrivals in 2017 alone, one can easily imagine the amount of travel-sized toiletries being disposed every day.
What can you do?
If you are staying in a hotel, either support hotels that have a proper recycling program, or simply bring your own toiletries and do not use the toiletries provided. I swear by these squeeze bottles that allow me to refill my toiletries, save space, and pack carry-on only in my long term travels. Better yet? Go solid! You can pretty much replace all of your liquid toiletries with shampoo bar, conditioner bar, and body soap bar, which may honestly be the best idea ever, as they are not only environmentally friendly, they also last much longer, and you no longer need to worry about leaking. This only concerns the ladies, but if you've never given DivaCup a try, now is the time. This environmentally-friendly feminine product for your period not only saves space and money (in the long run), and keeps you from putting chemicals in a place where they don't belong, it also reduces waste. Win-win-win!
4. Trash
With exception of some countries like Iceland and Singapore, every country I have visited faces trash issues in one way or another. I remember walking into villages in parts of Southeast Asia and Central America to find kids playing next to mountains of trash, and it broke my heart. We all create trash, in one way or another, possibly more so when we are on the road, as we often do not have the luxury to hold on to things. Some countries simply do not have the resources to maintain proper trash management, so what can us travelers do when traveling in countries like this?
What can you do?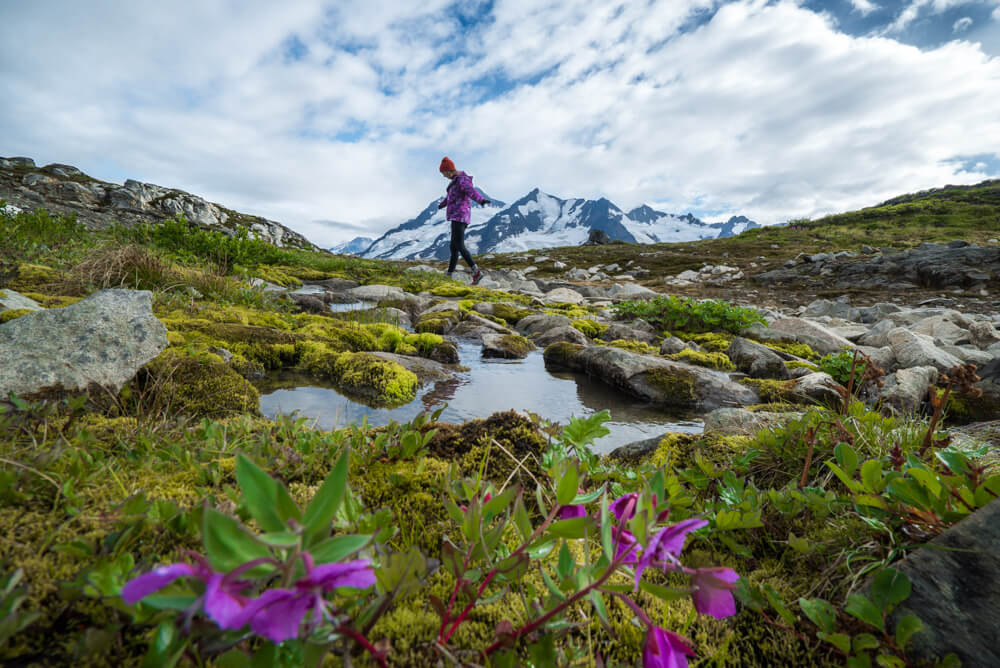 I'll never forget a video (seriously I still think about it all the time) about a girl who went 5 years almost entirely waste-free. It really got me thinking – how often do I need to create trash? Can I use something I already have to carry something I purchase? Can I decline the receipt? Can I say I don't need the napkin, the spoon, the tiny free bottle of water? Lately my biggest thing is trying to buy anything I possibly can secondhand instead of new – it stimulates the local economy and doesn't generate new waste. I furnished my entire apartment that way previously.
I also try to buy clothing secondhand as well when possible. I do still buy new, but I am trying to minimize that. One of my favorite things to do is trade with other travelers. One girl's dress she's bored of could be my treasure for another year before I pass it on to the next girl. It's fun, free, and creates no trash.
5. Food Waste
According to the United States Environmental Protection Agency, food waste is a significant contributor to global climate change. If you think that traveling has little to do with this, think again. A study by Wrap.org shows that hotels in the UK throw away over 20% of the food they purchase. Another study shows that over 46% of solid waste generated by hotels in Sri Lanka are food and non-recyclables. On top of that, self-service food points such as buffet restaurants, which are popular at hotels, allow their guests to take more than what they can eat. As a result, only about half of the food was actually consumed. All-you-can-eat? More like all-you-can-waste! If you tend to stay in hotels that provide buffet style breakfasts or are all inclusive, have you noticed how much food goes to waste because of greed?
Outside of hotels, local delicacies such as game meat in Africa, street food in Asia, and fast food in America can be hard to resist, and it's only fair that you'd want to try them all. However, how many times have you over-ordered or end up not loving what you have in your bowl and left food behind? This is perhaps one of the very few downsides of being a solo traveler – wanting to try various items but not having someone to share your food.
What can you do?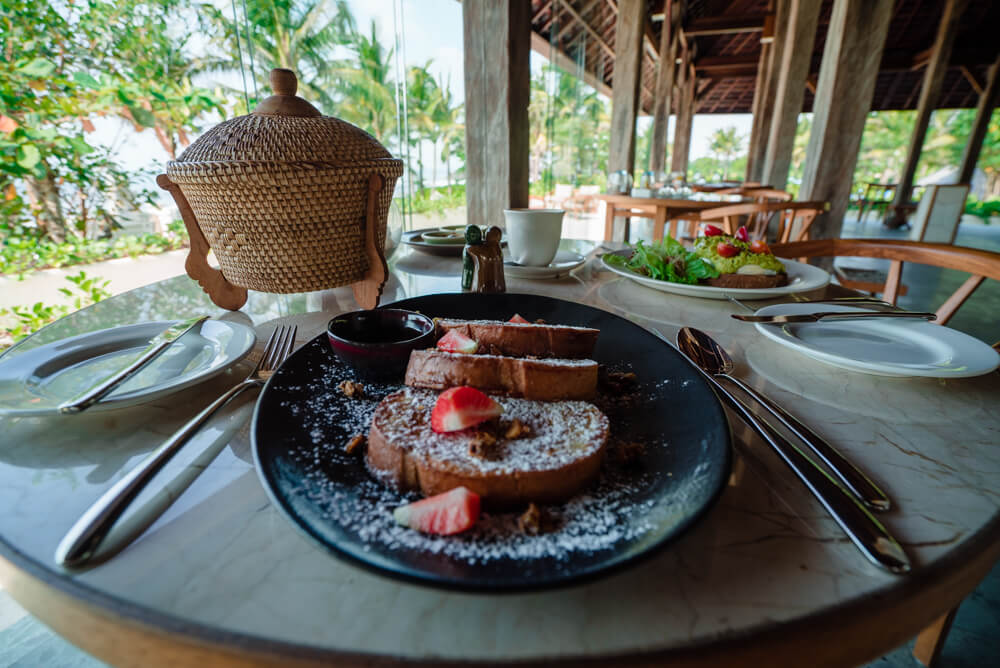 Take only what you need. Be mindful when you fill your plate up at the hotel buffet. As for eating out, if you are traveling solo, chat with other solo travelers at the hostel and dedicate an entire day for food. That way, you can split everything, including the cost. If that doesn't work out, consider packing your leftovers for later (this is why having a kitchen at your accommodation can be really beneficial).
Since we are on the topic of food, in a detailed study carried out by scientists, it has been proven that reducing (if not avoiding) meat and dairy consumption is the "single biggest way" to reduce your environmental impact from food. For this and other ethical reasons, I have decided to go on a plant-based diet and it has actually made my travels even more interesting, as I now make it a point to explore the vegan options available in the places I visit, such as Bali and New Orleans. Even if you are not a vegan, it is still fun to take one day off meat and dairy consumption to explore plant-based cafes and local markets for a unique, local experience. Also, I'm not perfect. I have had to eat meat a few times for lack of any other options, but it's only been about once per month instead of once per day like I used to. I know that at least I'm making a difference.
6. Energy & Water
How can we use less energy, and especially water? Leaving the hotel room's air conditioner on while you spend the day out exploring so you can come home to a nice and cool bed; filling the bathtub up every night so you can try out the bath bombs you've purchased, and asking for new towels, bed sheets and robes every day are things we probably would not do at home, so try to minimize them on the road, too.
Water typically accounts for 10% of the hotels' utility bills. In some places like the Koh Phi Phi Don in Phi Phi Islands, there are only 2 fresh water ponds that act as the sources for piped water on the island. To put things into perspective, there are over 200 hotels and thousands of tourists on that very island. The water supply struggles to meet the tourists' demand, especially during peak seasons.
What can you do?
…or rather, not do! Don't do what you wouldn't do at your own home – if you wouldn't leave the electricity on when you are not home, don't leave it on when you are not in your hotel room. If you do not replace your towels back home every single day, you do not need to do that at the hotel.
I would take it a step further, and truly consider how much water you use when you wash your hands, turn the faucet off when you brush your teeth. If you turn it on and leave it running for it to get hot, stick your refillable water bottle underneath to get the water that's too cold to splash on your face, but perfect to drink (assuming it's safe to do so). Soak dishes instead of running water over them for 10-15 minutes while scrubbing. Pay attention to every drop and I promise you'll use less simply by being mindful.
Finally, the best thing we can do when we travel is to support local businesses or hotels with environmental programs. Always recycle what you use whenever possible, and if you're in a place where you can't recycle, take steps to reduce your waste generation, and lead by example for those around you. Every little bit helps, as does every caring person.
I want to emphasize that I hardly maintain anything like perfect adherence to these practices, and I'm not on a soap box sharing these recommendations, but I'm working more towards being a better citizen of Earth every day. I hope this article helps you to do more of the same.
What are some of your favorite ways to reduce waste abroad (and at home!)?