I'm aware, it's not particularly easy to look drop-dead gorgeous when juggling plane flights, long train rides, and sweaty bus journeys from H-E-double-hockey-sticks.
If I had a dollar for every time I felt like a (not so) hot mess during my travels, covered in dust, DEET, sweat, and who knows what else, I'd have like, lots of dollars.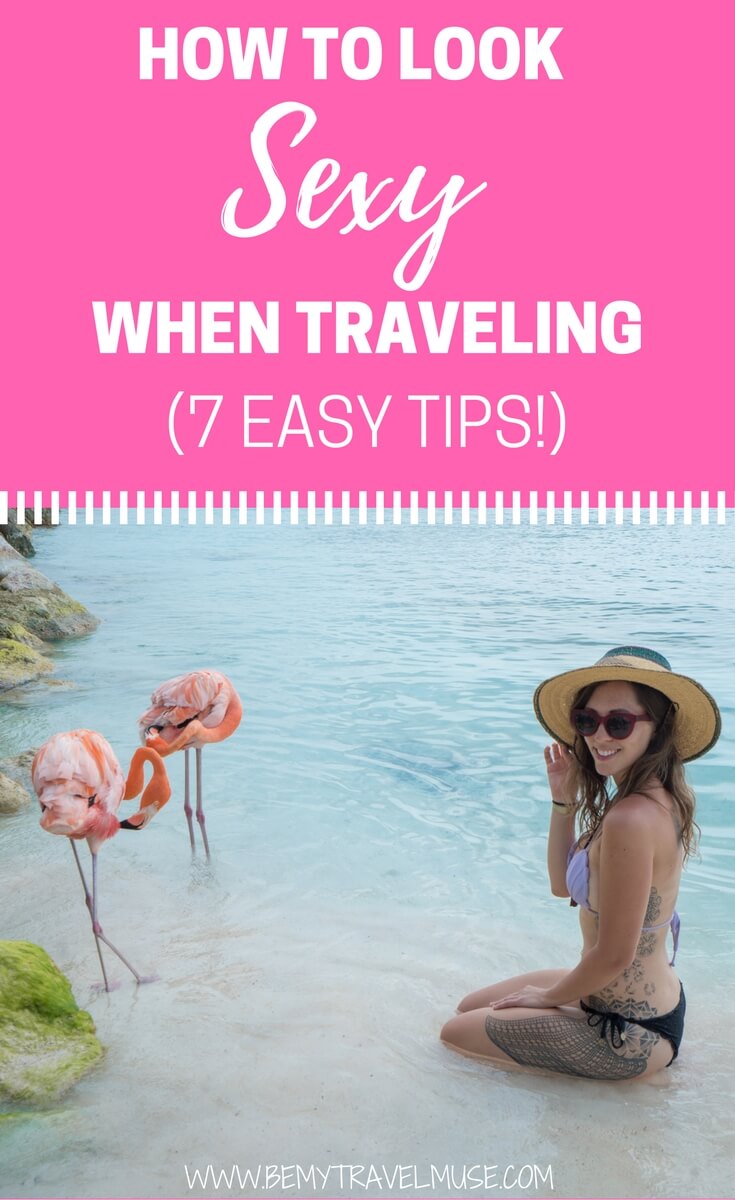 After almost a year and a half of wading my way through the hot and humid environment in Southeast Asia, dealing with the dryness of California and Nevada, then weathering the cold in the UK, I've encountered just about every scenario that might befall a traveler who is having fun while trying to look good.  Not only that, I had to manage it all with a very small amount of luggage.
This meant not a lot of makeup, no hair styling products, and few outfit choices.  The following are the valuable things I learned about staying beautiful on the road:
1) Moisturize, moisturize, moisturize!
No matter what the climate – hot, wet, dry, cold, etc., moisturizing leads to healthier skin.  Much of the reason why skin can get "greasy is actually linked to dryness, so even if you think you're in a climate wet enough to handle it, lather up! I also make sure that mine always has an SPF of at least 30.
Skin is a big deal to me, so I look for quality products. Lately I've been loving DeVita SPF 30 moisturizer
, which is light and made from natural ingredients.
After all, crow's feet and leather face are not good looks.
2) Skip foundation (generally)
The thing about foundation is, the more I use it, the more I find my skin needs it.  It can cause breakouts and I hate the way it rubs off on everything.
In Southeast Asia, I generally skip makeup altogether.  It just melts right off!  Getting used to my face au natural has been a good thing, anyways.  Most of the other girls I run into while traveling in this part of the world tend to do the same thing.
It's truly beautiful when natural beauty shines through.
If I do put on foundation (such as in Vegas or for a night out when I know we'll be taking lots of pictures and I want a matte face), I'll go for a powder foundation
.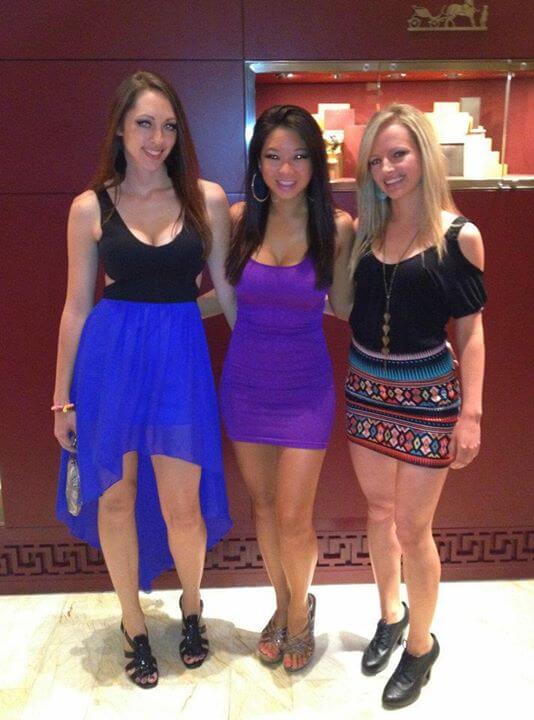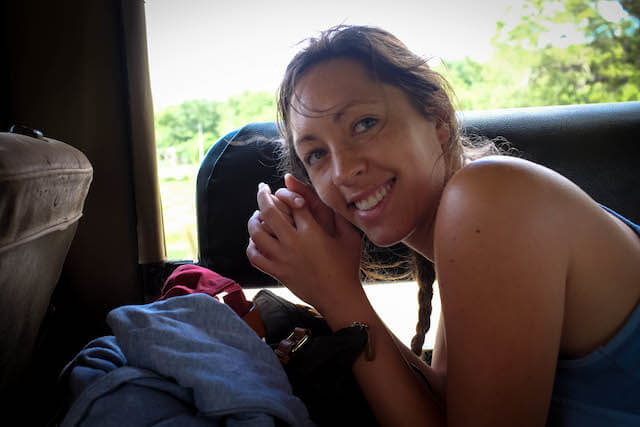 3) Blotting papers for the win
Rice paper, or blotting papers, are something I discovered back in Taiwan, which is the first humid place I've ever lived.
Just a few blots around the forehead and nose really do work wonders for removing any extra oil and looking fresh on the go.
4) Embrace cheap spa treatments
On a scale of $2-$6, I've been able to scout out cheap pedicures all over Southeast Asia, making it pretty simple to maintain a tight budget while still keeping the toes pretty.  At home, I'd never dream of having someone else paint my toes.  I do that myself! But when traveling, I don't have space for nail polish and remover, and when they come so cheaply, a pedicure is a really nice way to spend an hour.
It's kind of amazing how much this little touch makes me feel pretty, and is rather low maintenance since pedicures last a few weeks at a time.
5) Learn how to braid your hair
There are all kinds of wonderful tutorials on YouTube to help with making French, Dutch, and various other braided hairstyles easy.  Ever since learning how to braid, I've been able to keep my hair up during hot times, and once I take it out, I end up with a cute crimped style.
Same goes for a loose bun.  Once I take it out, I end up with a nice, very loose wave.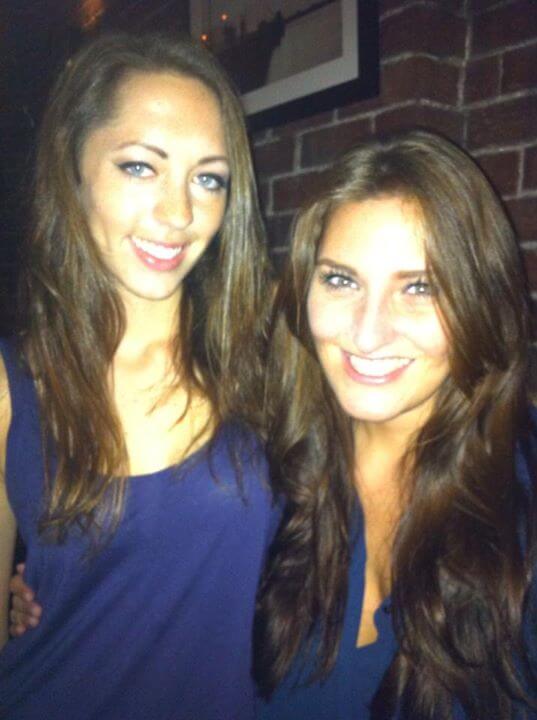 6) Careful with the cleanser
Look twice at all of the facial cleansers before you buy, especially in Asia.  A lot of them actually have whitening agents in them, which I sure don't want to be slathering on my skin!
In general, if you're not traveling super long term like I am, try to bring your own products from home. Switching it up too much can make the skin very dry, which leads to breakouts and other issues.  Read the ingredients (if you can) and go with something as natural as possible.
7) Learn how to do quick, easy makeup with limited products
My makeup bag is pretty tiny, yet just about everything I need fits right in there.  With the right technique and a little bit of practice, you really don't need much at all.
My friends are always exclaiming about how quickly I can get ready.  It's true, when we're in Vegas together, I'm the last one out of the shower and the first to be ready to go.  It's all in doing things right the first time and not adding too much on top!
I made this video tutorial sitting in a hotel room in Mindanao, Philippines, with some tips on how I do my makeup super quickly and easily:
The products in this video:
First, the moisturizer mentioned in point 1
The powder foundation mentioned in point 2 (along with the bronzer)
Bobbi Brown eye shadow
Makeup brush Set
Almay Liquid Eyeliner 

in black (I love this stuff! I've been using this brand for 13 years)
And that's all there is to it!
Do you have any beauty tips to share? What's your fail-safe approach to skin care and makeup when traveling?