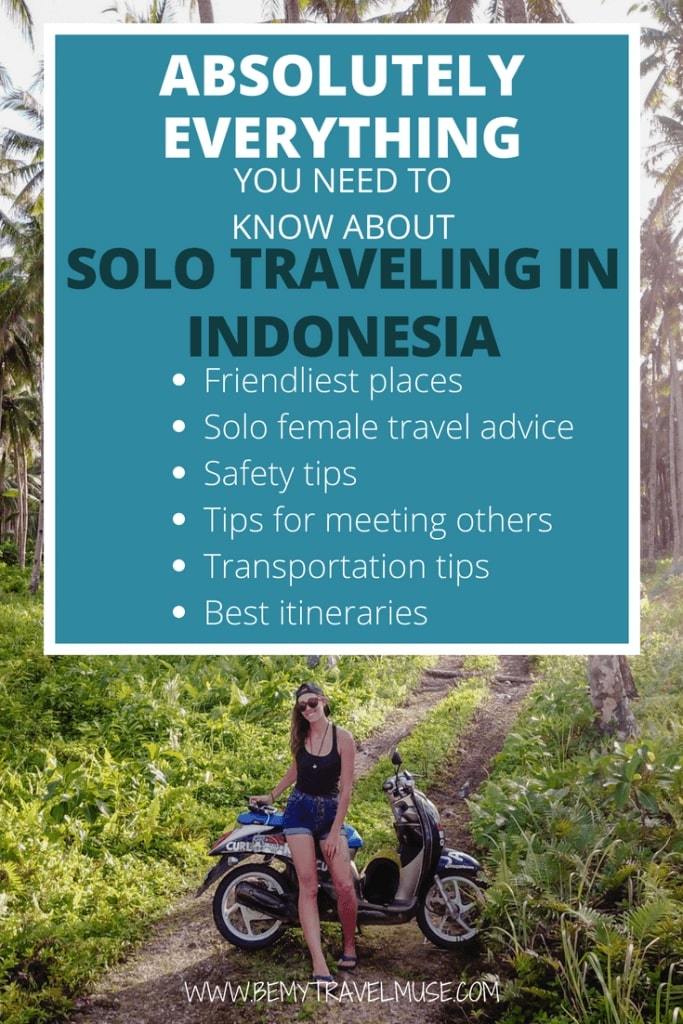 Indonesia might be the most diverse country in the world to travel through. I didn't realize it at first, but now returning from my fifth stint in wonderful Indonesia, I'm realizing how different each culture, landscape, food, and religion are across this archipelago.
As a solo traveler, that makes Indonesia more enigmatic than the other countries in Southeast Asia. What works on one island won't necessarily work on another. There are different things you'll have to take into account depending on where you go. That said, the diversity is part of what makes Indonesia such a joy to travel through.
After spending months there, this is what I learned about solo travel in Indonesia:
The friendliest places in Indonesia for solo travelers
As with anywhere in the world, some places are going to be better for solo travelers than others. It comes down to how likely you are to meet other solo travelers, how much infrastructure there is for tourists, and the wealth of activities. These are some of my favorites:
Kuta, Lombok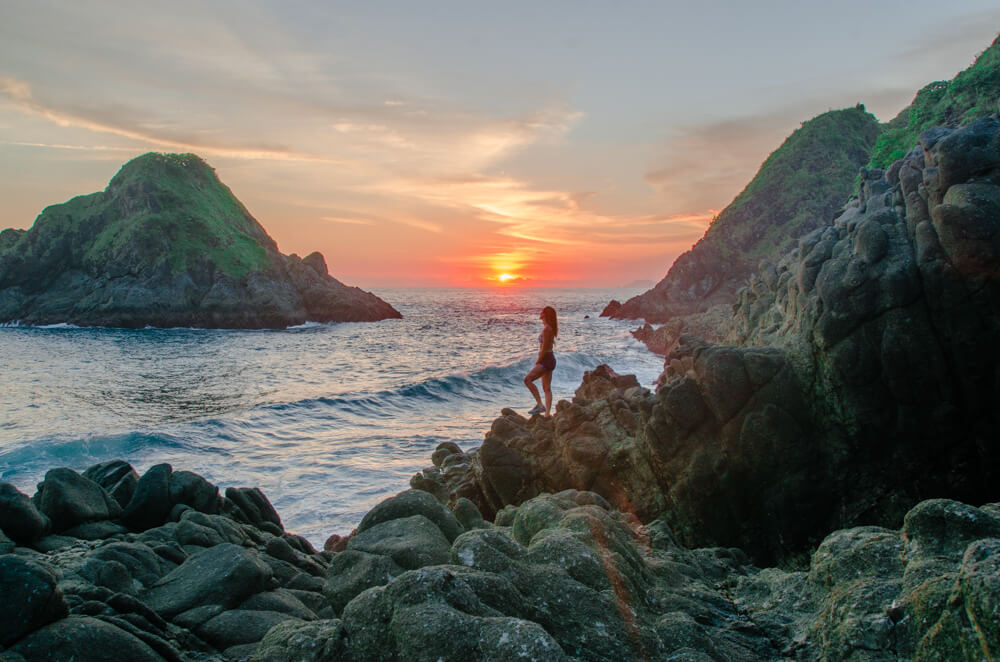 Bali's neighbor, Lombok, is what I believe people are picturing when they think of Bali. Lombok is still rural, most of the beaches are empty, and there's plenty of good surf. If you read my other articles, you'll know that I say when a place has a shared activity it draws lots of solo travelers in. This is the beauty of Kuta in Lombok. Don't worry if you're not a surfer, you can decide to learn, or just rent a scooter and adventure around the beautiful beaches. Don't forget to check out the waterfalls up north too!
Nusa islands, Bali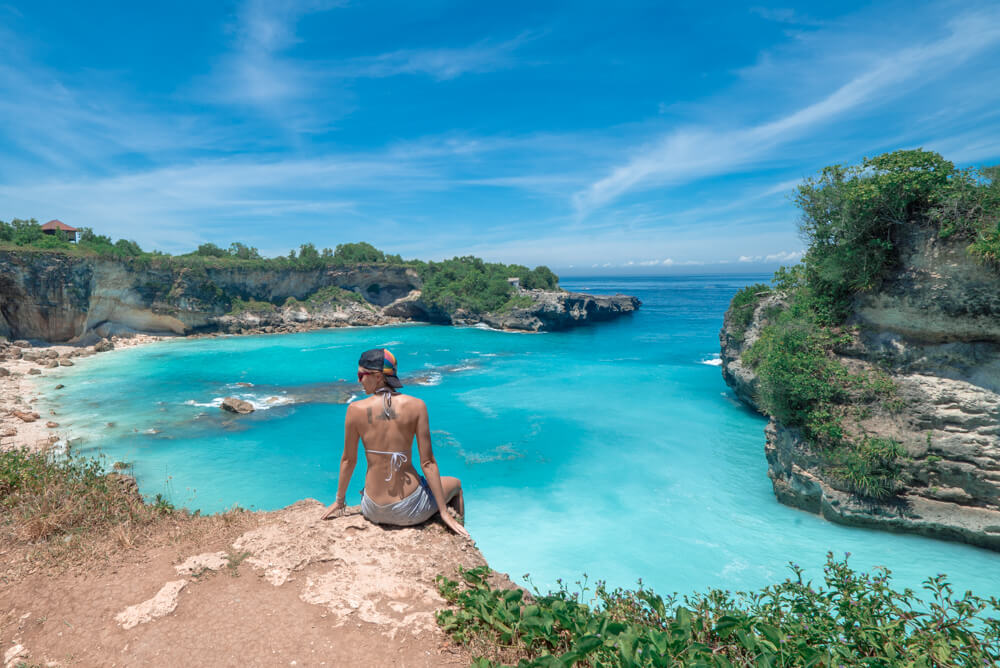 The Nusa islands off of the southeastern tip of Bali are a must-see. They are each so different, with Nusa Lembongan attracting the most tourists, followed by the smallest, Nusa Ceningan with baby blue water that you got to see to believe, to my favorite Nusa Penida, the most rugged and rural of the three. The islands are gorgeous, the people are friendly, and it's nowhere near as hectic as Bali. Try to give them at least four days if you can. Check out my full itinerary here.
Gili Air, Lombok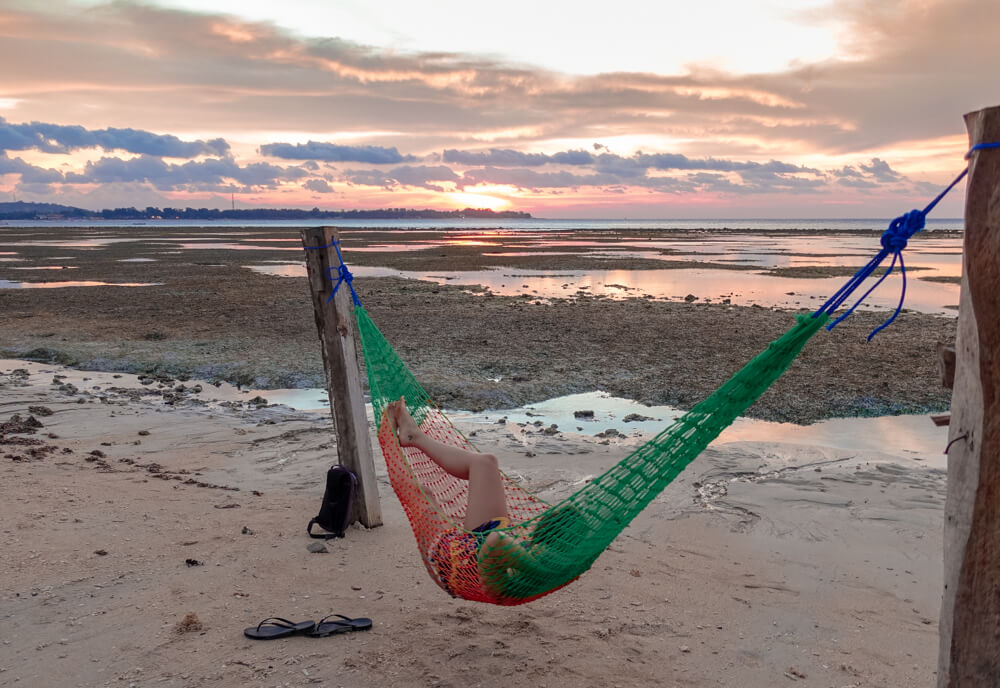 When you want to go to a place without roads or sounds of motors, check out the Gilis off the coast of Lombok. My personal favorite is Gili Air, which has a laid-back vibe. It's the perfect place to learn how to freedive, chill on the beach while watching the sunset, and look for sea turtles. This can easily become a part of your Nusa islands and Lombok trip as the three form a triangle – easy!
Raja Ampat, West Papua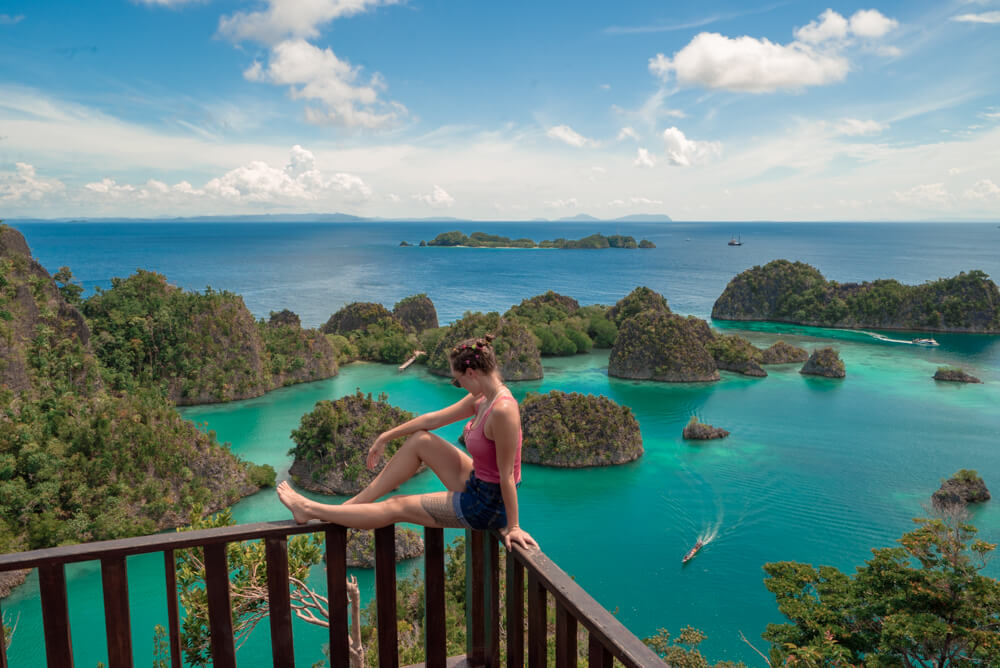 Raja Ampat is remote and has only recently opened up to tourism without special permits. It is also home to what might be the best scuba diving in the world. I went on a liveaboard dive trip there this year and absolutely loved the Robinson Crusoe feel of the islands, most of which are uninhabited. It's also a perfect way to meet other solo travelers on a dive ship. You've got a built-in network of friends already!
Yoyo's, West Sumbawa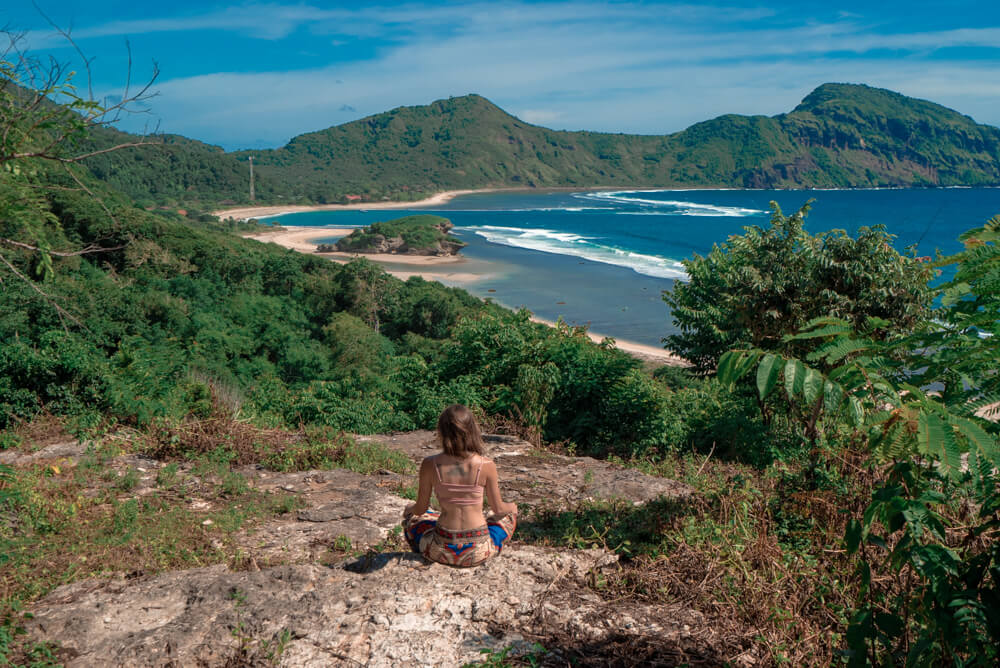 West Sumbawa is the least known and frequented place on this list but it is just starting to get on tourist's radars. Accessible from Lombok's east side, West Sumbawa is full of incredible photo ops, gorgeous beaches that truly don't have anyone else around, and lots of waves for surfing. The beauty of it is even the most popular area, Yoyo's, only has a few guest houses and restaurants. It's easy to meet others because there are always people around to surf, but even if you're not a surfer, there's great diving and snorkeling too. Plus, the infamous Mt. Tambora isn't too far away if you're a hiker. If you're feeling up to exploring something off the beaten path, this is it.
Bukit Lawang, Sumatra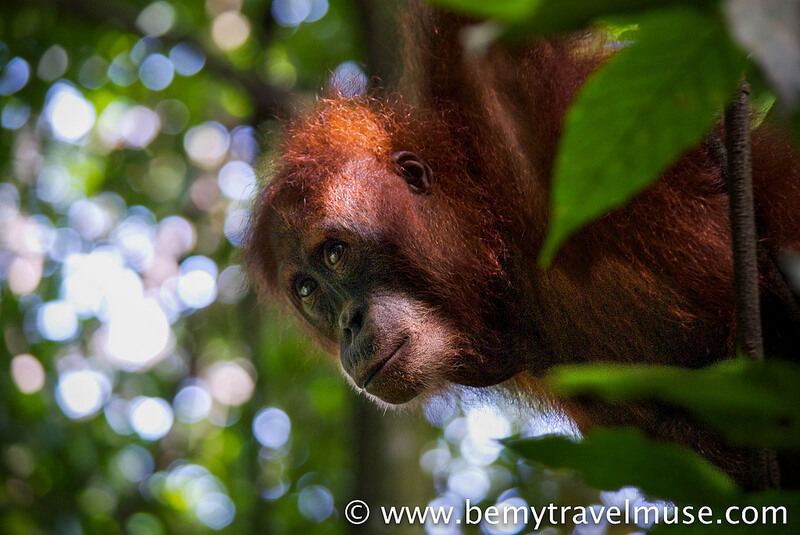 Northern Sumatra is one of only two places in the world where you can see wild orangutans, and Bukit Lawang is the perfect hub. This little town on the river is one of the friendliest places I have ever been to. Everyone knew my name by the second day! I left a little piece of my heart there.
Solo female travel advice in Indonesia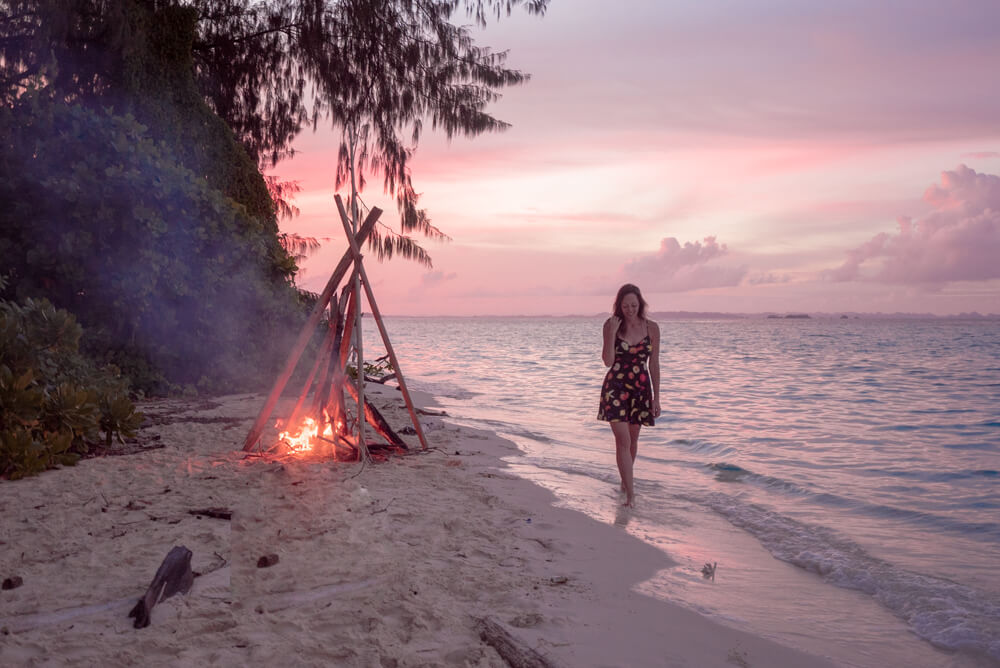 To quickly give some history, Indonesia was located on a major trading route and had influences from all over the world throughout its history. The country is made up of several different cultures that eventually became one country of radically different people. Although Bahasa is the shared language, each island and region has its own local dialect, its own religion, and its own culture.
What is considered perfectly acceptable behavior and attire on one island might be the opposite on another. Here are the main things to consider:
⁃ Modesty is important on predominantly Muslim islands such as Lombok, Sumbawa, Java.
⁃ Bali has its own culture and religion which is rooted in Hinduism, Buddhism, and animism. You'll find tantric retreats and nudist beaches there, and yet, on temples in Bali you'll see signs that advise women on their periods not to enter. Apparently this is because of the different energy it introduces, however the world still has a long way to come in terms of equality!
⁃ Parts of Sumatra and Flores are mostly Christian where covering shoulders and knees isn't as important, however modesty is common for local women all over Indonesia. Blending in can only help you feel more at ease.
Finally, you might notice you're approached more as a love interest as a solo female traveler. There are plenty of wonderful men in Indonesia who are deserving of love and trust, just be aware of the 'Kuta Cowboys.'
Safely traveling solo in Indonesia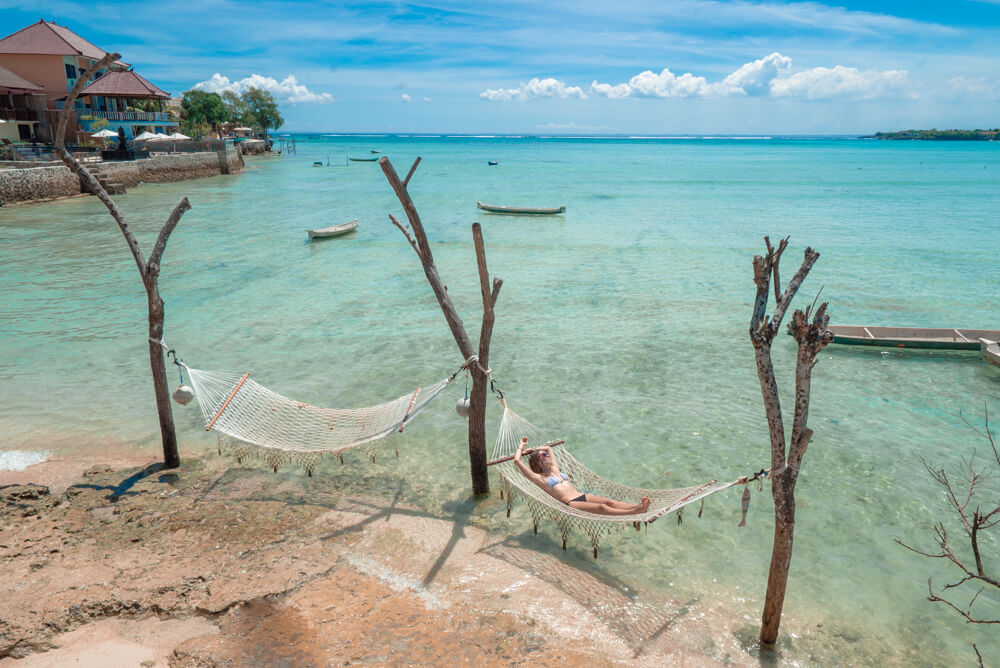 During all five of my visits to Indonesia I have traveled solo. In some cases I even hitchhiked. I generally find Indonesians to be friendly, welcoming, and helpful. It also goes quite a long way if you learn how to say hello and thank you, especially in the local dialect for whichever island you're on.
I feel safe in Indonesia, and it usually comes down to staying alert and listening to my intuition. Here are a few other things to keep in mind:
⁃ Stay away from locally made spirits. They're often essentially rubbing alcohol and drinking them can have dire consequences. If you'd like to drink, I advise ordering a beer and opening it yourself or watching the bartender open it. This is good advice all around the world.
⁃ If driving a scooter, make sure the brakes work before you rent it. Go a speed you're comfortable with and never drive while intoxicated. These three things will go a long way in helping you to avoid any incidents.
⁃ Don't get intoxicated. Both men and women tend to run into an equal number of bad situations when overly intoxicated and especially alone, not just in Indonesia but worldwide.
⁃ The currents are strong and the waves are powerful in Indonesia. I've learned this the hard way myself. Make sure you understand what you're jumping into before you go for a swim.
In general, being courteous, being respectful, and trusting your gut are all things that will keep you safe.
Tips for meeting others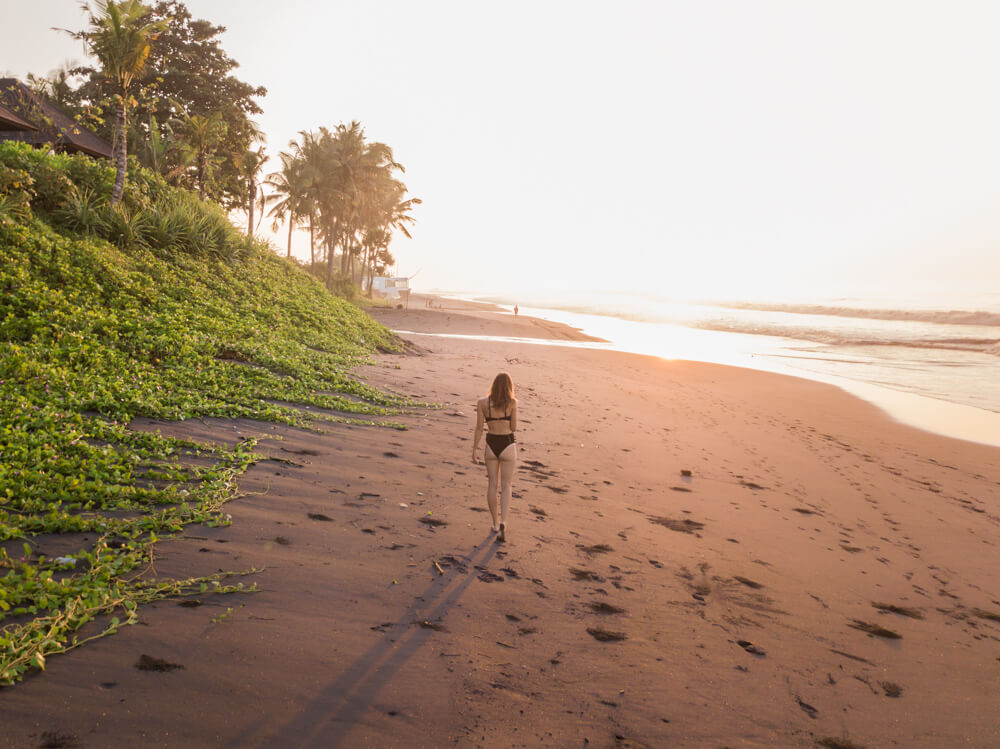 The great thing about Indonesia is it attracts other solo travelers – especially if you stick to the places listed in the beginning of the article and branch out from there.
I find that the best way to meet people is through an activity like diving or surfing, or striking up conversations at popular restaurants or cafés.
There are great online resources as well. For solo female travelers, check out the BMTM Solo Female Traveler Connect on Facebook. There are lots of women heading to Indonesia who are looking for travel buddies!
Getting around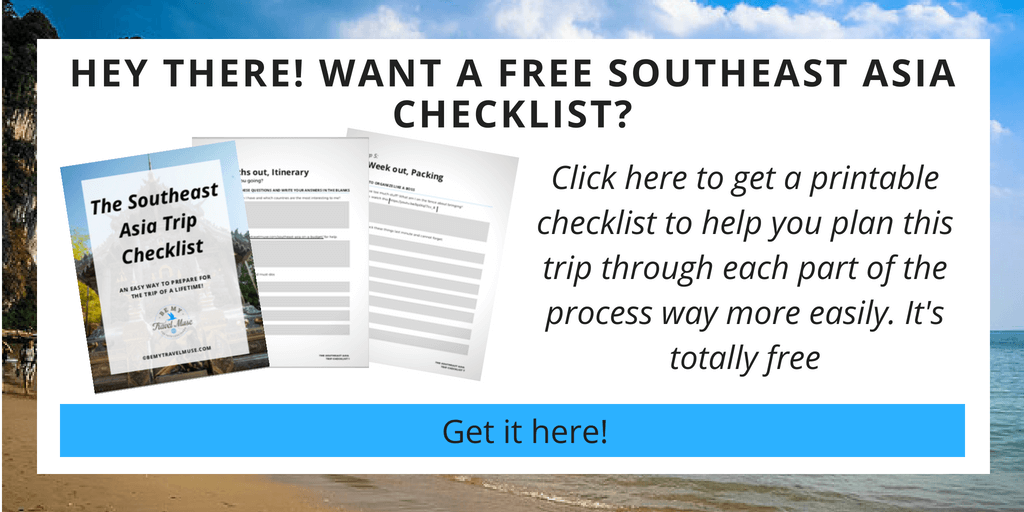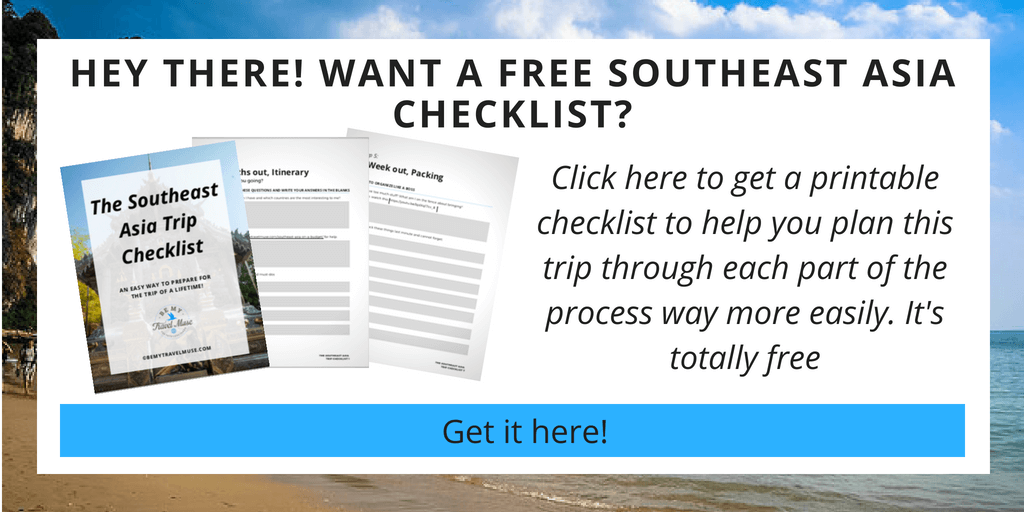 I've found Indonesia to be quite simple to travel through. To get around locally, I use the Uber and Grab taxi apps. When those aren't available you can usually bargain with a motorbike driver, called an ojek, to get around.
Ferries and flights are easy too, especially if you fly with Garuda. Local airlines like Lion Air will require a local credit card so you'll have to go through a travel agent. For ferries, you'll probably see plenty of signs around one Island advertising the others nearby. If you're in a less touristy area, googling your start and end destinations and 'ferry' will help you figure it out.
If you're comfortable on a motorbike, or think you want to give it a try, I find it's the easiest way to get around as a solo traveler. To me it represents ultimate freedom for a price I find agreeable. The rules of the road aren't the same as they are back home, but you'll get into the flow of it. Just be defensive at first and wear your helmet.
Traveling solo in Indonesia isn't so different from traveling solo anywhere else in Southeast Asia. Thankfully it's a part of the world that is pretty easy and very friendly to solo travelers. You'll also see others who are on their own too, which makes it easier to meet others.
This lovely island nation has certainly captivated my heart and has me going back more and more with increasing frequency. I hope when you go there, it does the same for you!