If it was afternoon and the sun was high in the sky there was just one place where you could be sure to find me on Gili Air.
I was probably floating in an inner tube, playing in the pool, being a kid again, and catching up with a few friends whom I had met on an entirely different continent half a year prior.
There was just one goal: Chill, revisit a part of the world that I'd been missing, and further my mermaid training (basically, just be in the water at all waking times).
If Bali is the kind of place you picture when you imagine an Indonesian vacation, then Gili Air is the place where you go when you want to take the crowds down a notch and just make it all about chilling out.
That's not to say that you can't be active there, though. It was in the cards and tons of fun to lounge, but on the days that I did work up a sense of adventure, there was always something cool to do.
Named the water island in Bahasa, Gili Air is awesome for swimming, snorkeling, diving, and free diving.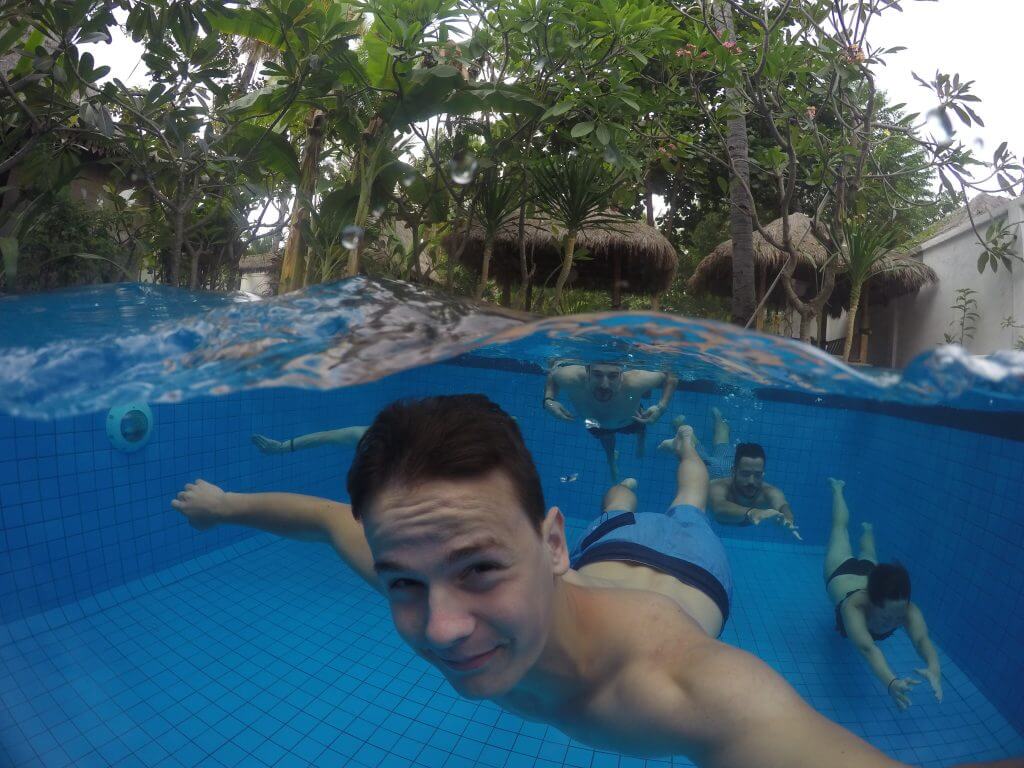 One day, while eating breakfast, one of the guys in my group wondered how much it would cost to rent a boat and a captain for a day.
Hero is the local guy from the neighboring island of Lombok whose smile made us choose to stay at his bungalows (Unzipp, you should check it out!)
He's the kind of guy who will take care of anything, help you do anything, and will do so with a smile. Like so many Indonesians I met, being welcoming and having a smile like 1 million bucks just seemed to be innate.
It took about five minutes from idea to plan. The next day, we were on a glass-bottom snorkeling boat, just the five of us plus Hero and a captain, and we spent the whole day snorkeling and sailing for $20 each. Not bad.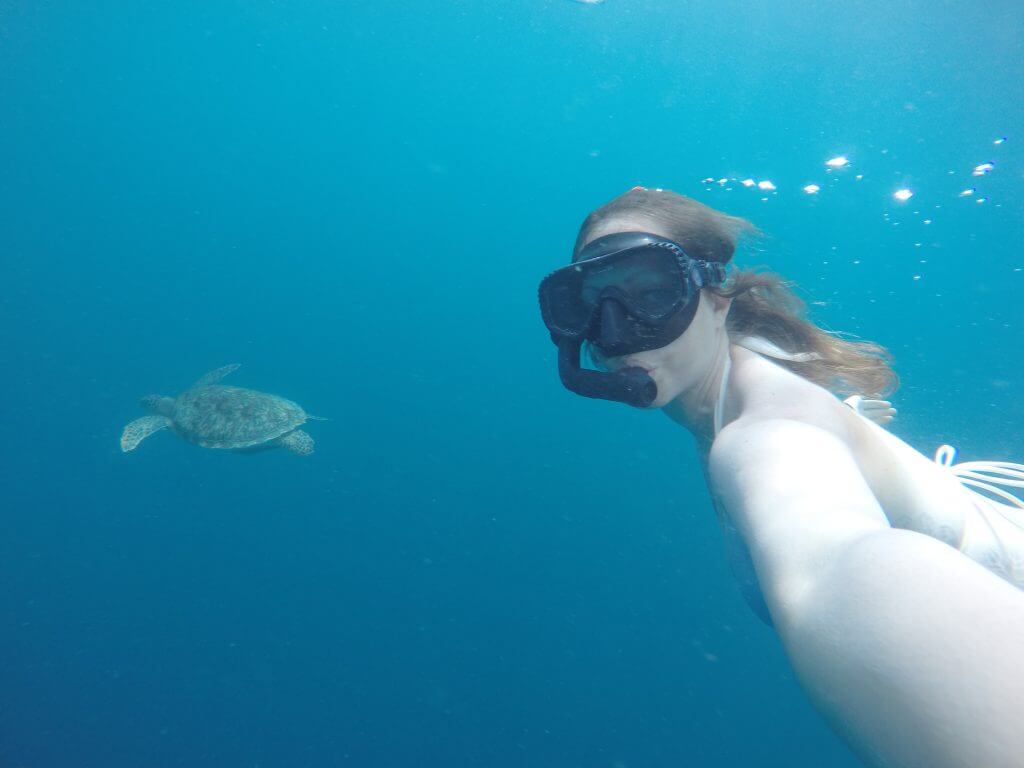 I was in this part of the world three years ago as well, but that time, I visited Gili Trawangan, or 'Gili T' for short.
It's where my memoir from my first year of travels comes to an end, where I finished up my first ten months of solo gallivanting around Asia and where I made a promise to myself that I would keep going. In short, that place holds a very dear spot in my heart and I was dying to go back.
Then I heard it had become a party island and, though it was that before, it sounded like it had become a lot more popular than the more or less sleepy island I had visited so long ago on a little public boat over from Lombok after climbing Rinjani.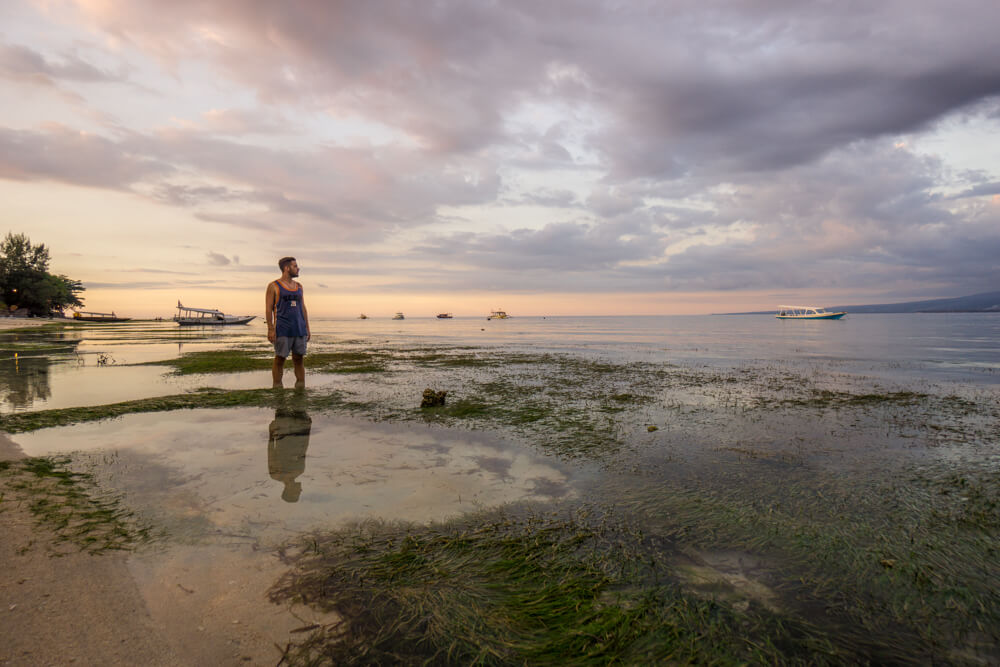 Coincidentally, I was on both islands during Ramadan, so I feared that things might be too quiet or shut down completely on what are otherwise social islands.
During Ramadan, Muslims fast from sunrise to sunset. Fasting is one of the five pillars of Islam, and Muslims past the age of puberty are required to fast except for the elderly and ill. Muslims also refrain from impure thoughts and behavior and practice self-reflection during this time.
In Indonesia, they observed the fasting but the bars and restaurants remained open for tourists and locals who don't observe. Though perhaps a bit quieter than they would normally be, both islands were more or less business as usual.
So which should you pick if deciding between Gili Air or Gili Trawangan?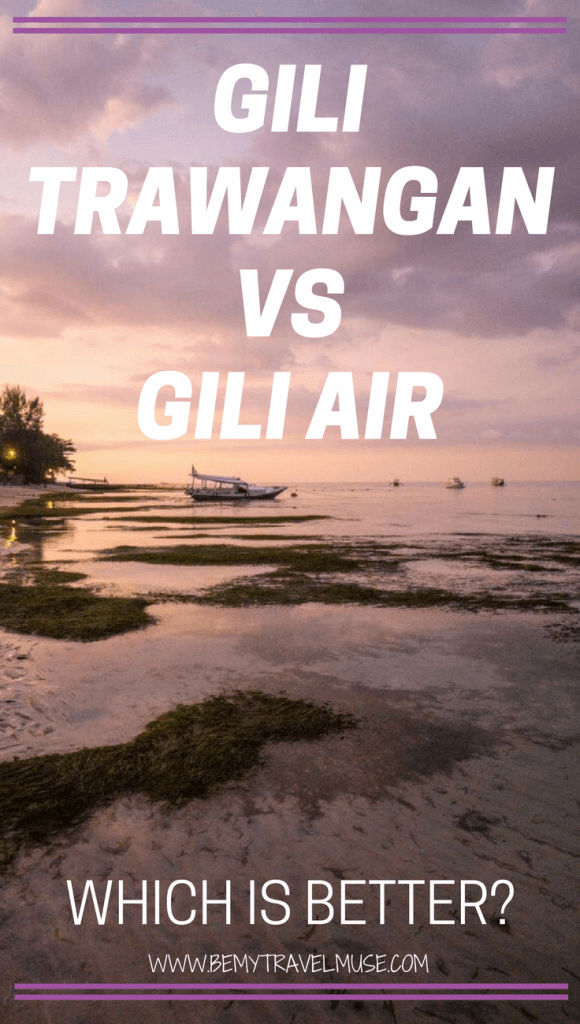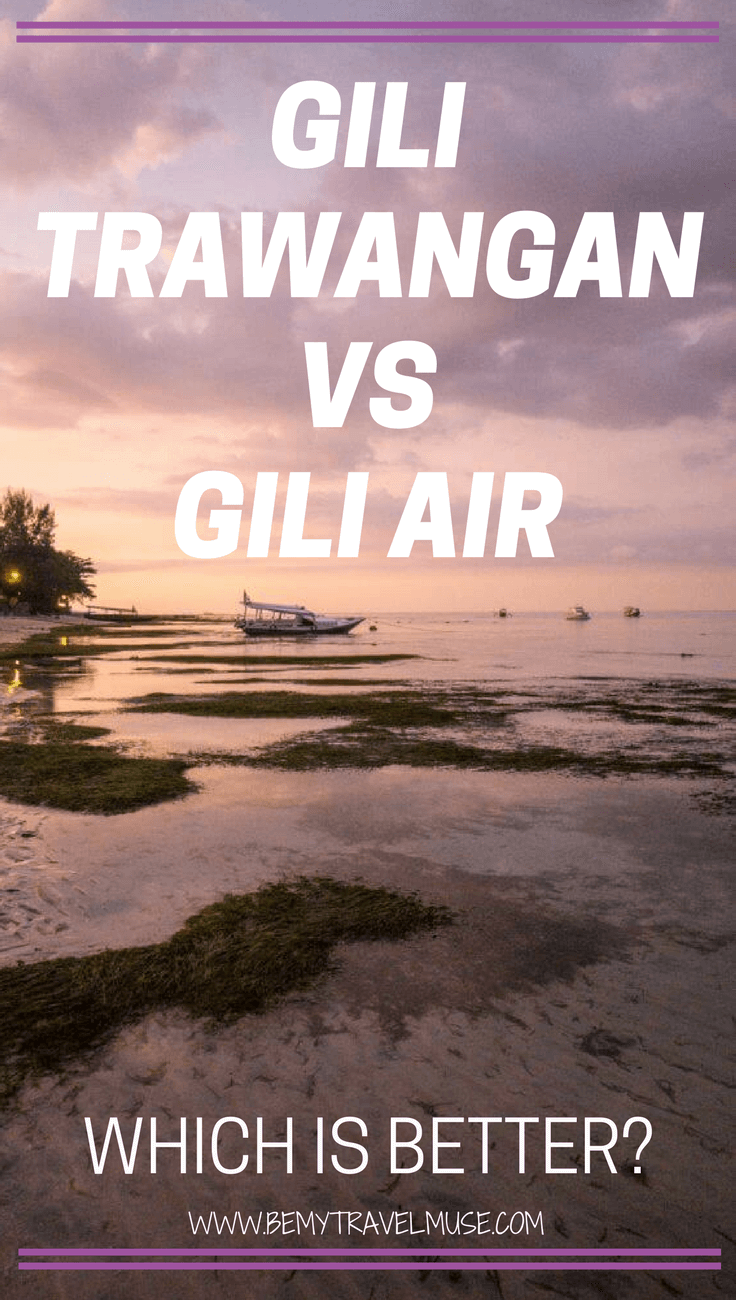 My theory is that Gili Air is today what Gili T was for me three years ago. Things change so quickly in Indonesia that when one spot becomes popular, word spreads quickly and tourism increases rapidly.
If you want to party hard, Gili T could be a better spot. If you want to party and chill, Gili Air might be best, and if all you want to do is chill with no partying at all, check out Gili Meno. Even better, all of these islands, including Lombok, are easy to reach via public ferry within a few minutes and for super cheap (go local rather than tourist transport).
So it seems that you can't go wrong no matter what you choose.
Have you been to both? Which is your favorite?