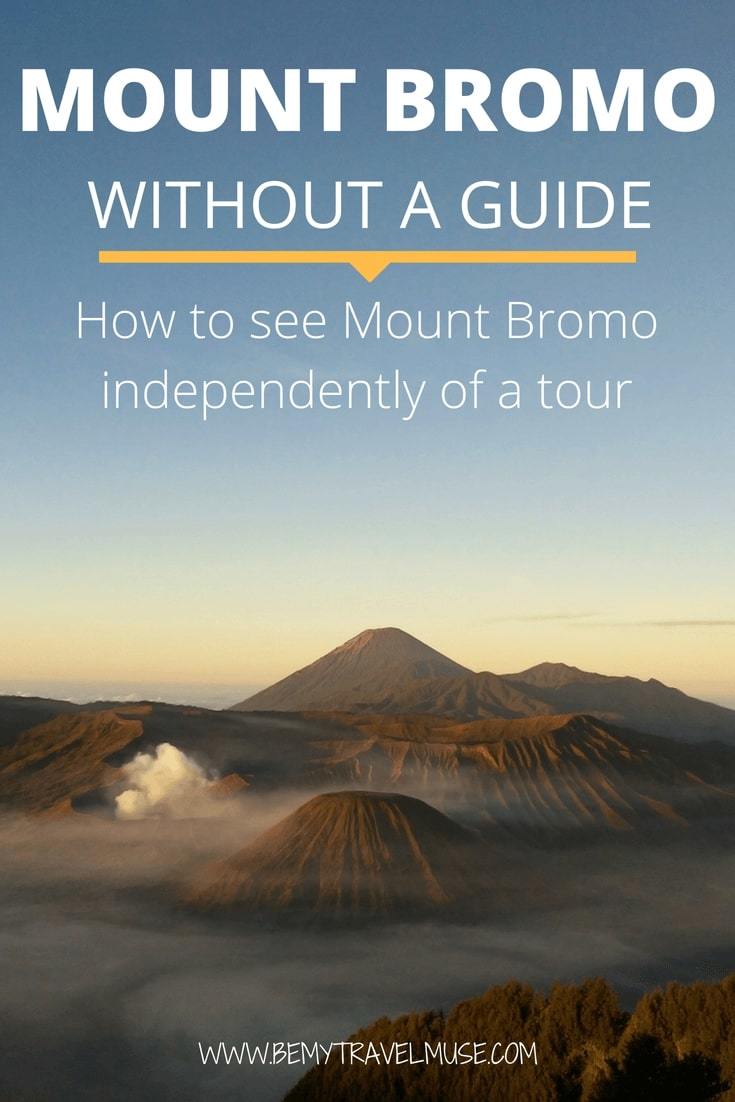 Mount Bromo is probably Indonesia's most famous volcano. It sits at the Eastern end of Java between Surabaya and Yogyakarta and is quite often lumped in as part of a tour heading out of one of those two cities. This typically involves taking a private van with a few other tourists and staying in accommodation that has been pre-booked. The bus will make multiple stops at pre-arranged eateries and rest stops. The guest houses may or may not be nice to stay in. The experience will be cookie-cutter. It will end at Mount Bromo for the sunrise, where multiple vans arrive with boat loads of tourists who will leave shortly after 5am. It requires very little effort, and is rather anticlimactic.
There's a way to not only save money, but to make this tremendously more exciting and authentic: See Mount Bromo independently of a tour.
My jumping off point happened to be Bondowoso after climbing Kawah Ijen, which I also did independently of a tour and was really happy with my experience when all was said and done.
A public bus departed the Bondowoso bus station bound for Probolinggo (just as it would from Surabaya or Yogyakarta) several times per day. Catching the afternoon bus, I paid 16,000 Rupiah (USD $1.60) to the bus attendant and settled in for the 4-hour ride. Stopping a few times to let on guitar-playing buskers and snack touts, the ride took me through absolutely stunning countryside and only made minimal, and very brief, stops.
From Probolinggo, a small bus takes off for Cemoro Lawang (the base of Bromo) when full. This can be arranged for 30,000 Rupiah one-way at Toto travel at the Probolinggo bus station.
Knowing that I wanted to use my own legs to hike to the summit for sunrise, rather than taking a jeep, I searched out accommodation at the highest point near the trail head. While there are many options, I ended up at Losmen Setia Kawan home stay.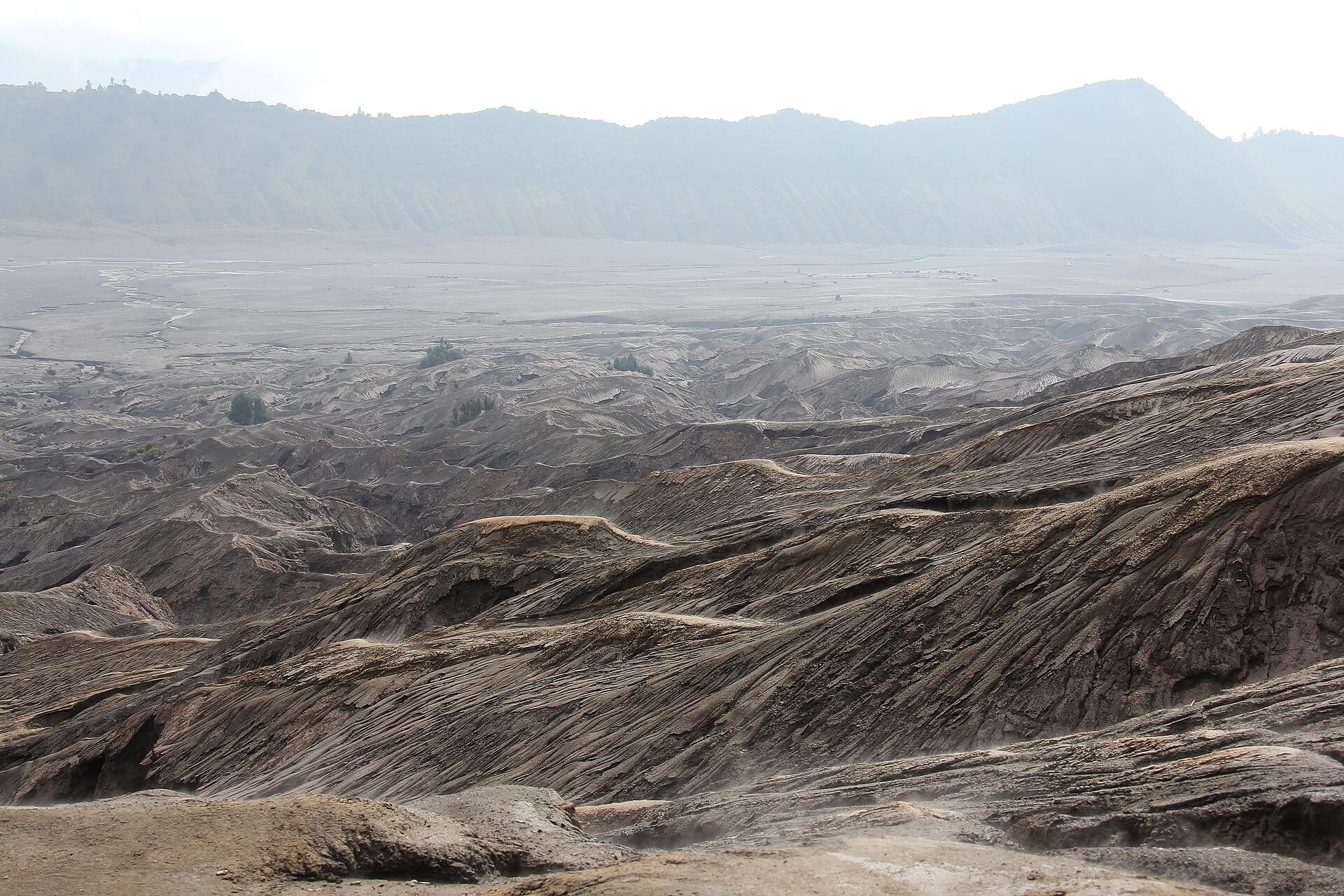 The first day was spent walking to the Bromo volcano itself, which involved a walk across the sand sea, bypassing the Hindu temple, and climbing up a set of stairs to the crater opening.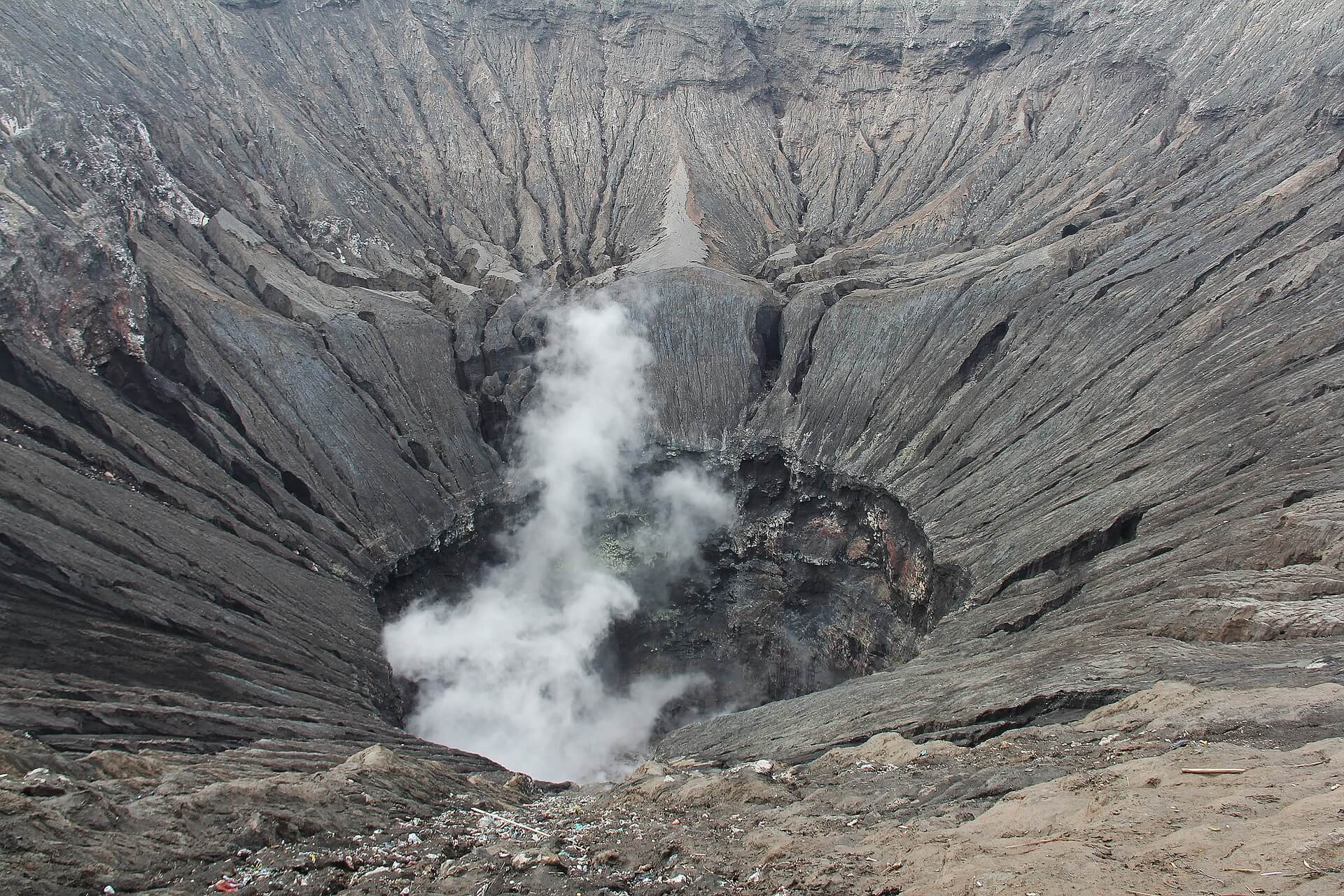 This part of the hike is usually accessed with a jeep tour right after the sunrise at the summit. The walk was mostly flat, however, and pretty easy to do sans-tour. Plus, I prefer a walk to a ride.
The rest of the day was spent visiting the warung near Cafe Lava, eating an amazing meal for under $1 each time, and plotting a plan for the wee hours of the morning.
The next day at 3:30am, jacket on, hand-drawn map in hand, and headlamp in tow, I started what would be about a two hour climb. The path was pretty obvious for the most part. It wasn't nearly as challenging as say, Rinjani or Kinabalu, but was a great way to get some exercise and was still a nice challenge.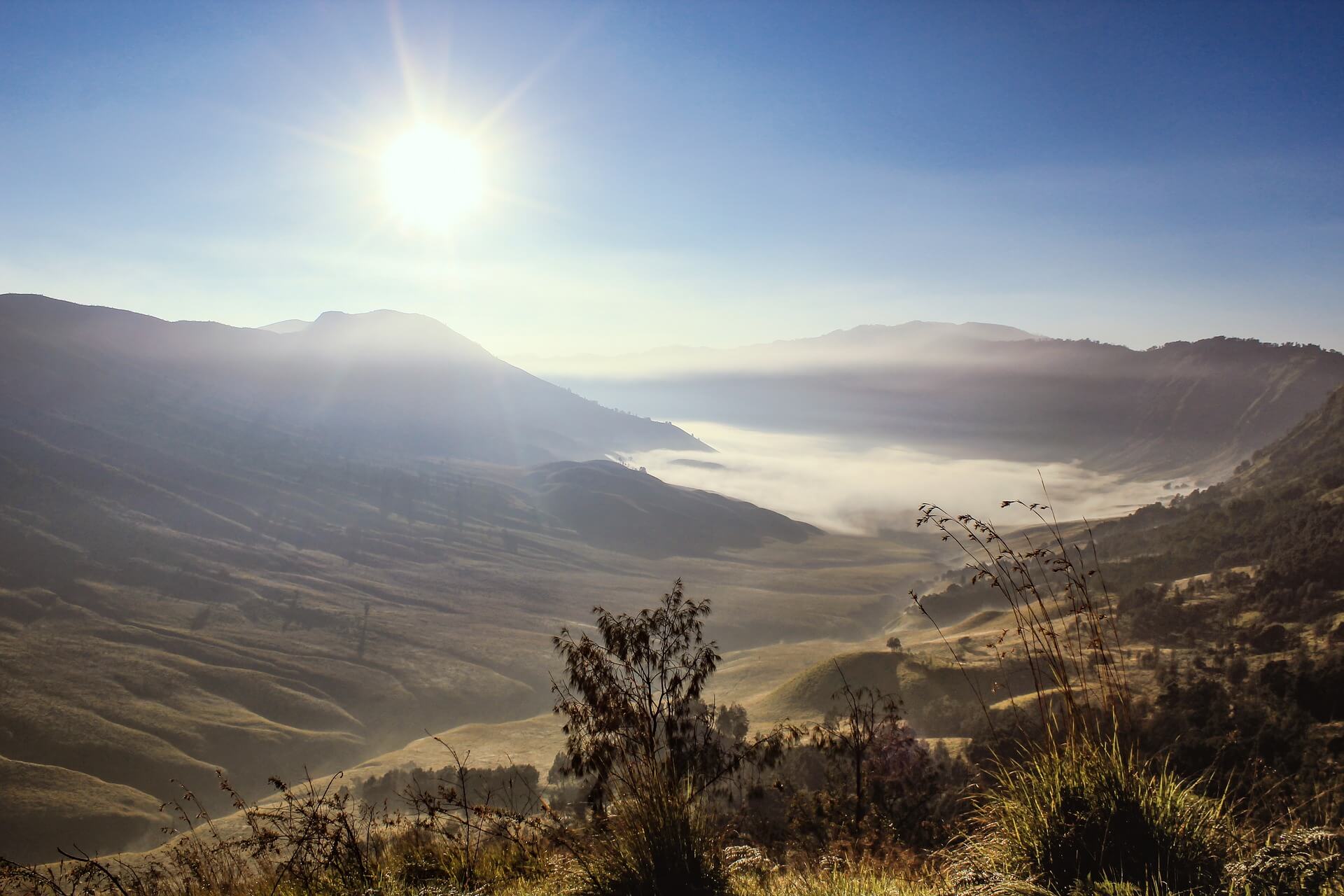 *For those who are feeling tired by the time the road turns into a steeper dirt track, there's a really nice view from the first summit as well. Many climbers choose to stop there.
The summit itself was so full of cars and people that I was instantly turned off. The hoards of other tourists made it almost impossible to get a decent view. The benefit of not being on a tour was my ability to wait for them to clear out after the sunrise to get some decent pictures. Those on a tour didn't have the luxury of waiting around for a clearer vista, nor did they get the satisfaction of climbing to the top.
I wish I had stopped at the wooden railings just a half kilometer from the summit. The view was just as good and there were probably only a handful of people watching the sun rise there, as compared to the hundreds I had to contend with. It's one of those things you find out after the fact. So, let me be the one to pass along that the perfect place to watch the sun rise is not at the top lookout point near the antennae, but the last wooden railing you get to before the asphalt road. Chances are there will be a guy there with a motorbike asking to take you the rest of the way for some money. He probably also has some food and hot beverages to sell. Might as well stick around and hang out with him while the sun comes up.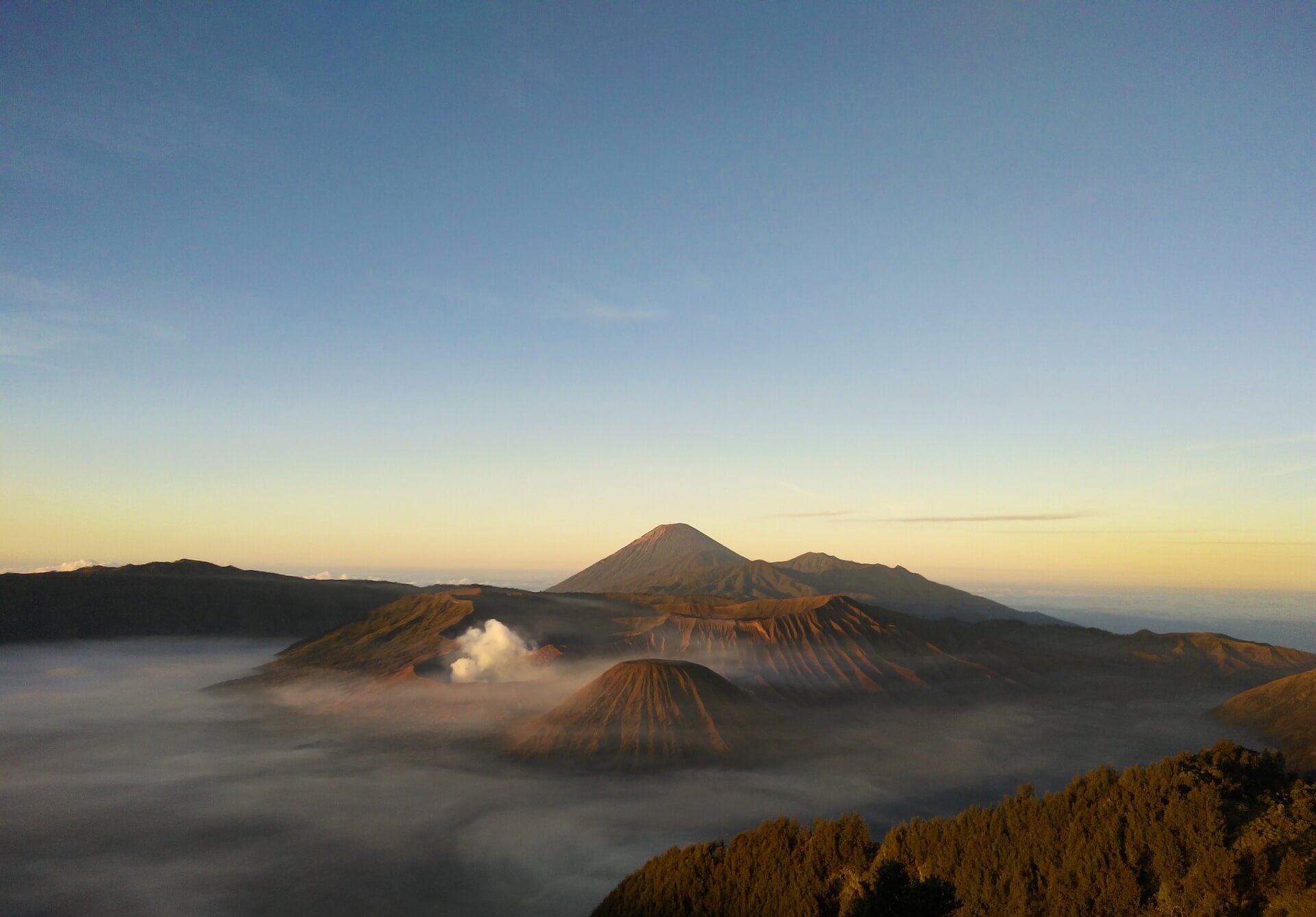 Do it Yourself:
Take a public bus bound for Probolinggo from wherever you happen to be. The earlier, the better
Take a small bus from Probolinggo to Cemoro Lawang, the town at Mt. Bromo, for around 25,000-30,000 Rupiah and ask to be dropped off at the highest guest house. There will be several to choose from so feel free to shop around and haggle on prices
Make sure you're not climbing without travel insurance. It's pretty cheap and worth it should the worst occur. It is going to be dark and at some points, steep (in the spirit of full disclosure that is an affiliate link to the company that I get my insurance from)
Head to a guest house where the information booth can give you pricing on tours or, even better, write out a map for you on how to get to Bromo without a tour
Bring a head lamp and a jacket (if you need a jacket, one can be rented cheaply for 24 hours at Cemara Indah guesthouse). Head out around 3-3:30am in order to catch the sunrise at the summit. Even better, stop about a quarter of a mile from the summit (before the asphalt road) and get a more private view of the sunrise
Climb back down and take the small bus to Probolinggo. It leaves when full. The drivers will be around looking for tourists to bring down
Demand to be brought back to the bus station, as these smaller vans will likely bring you to a private tour operator. Say you have already bought an onward ticket and they should relent fairly easily
Arrive at the bus station in Probolinggo and get on a bus headed in the direction you next aim to visit