In my most recent reader survey a lot of you said that you need more help with planning your trips out and getting from point A to B. I can appreciate that some places are way easier to navigate than others, and since I've seen all kinds of arrivals halls, from Kathmandu to London and Maputo to Buenos Aires, I've got you covered.
Here's the best way to be so prepared for a trip (with minimal effort) that nobody can scam you and you can feel confident and excited for your trip, whether it be long or short, local or on the other side of the world. This is my methodology for traveling headache free:
Before you go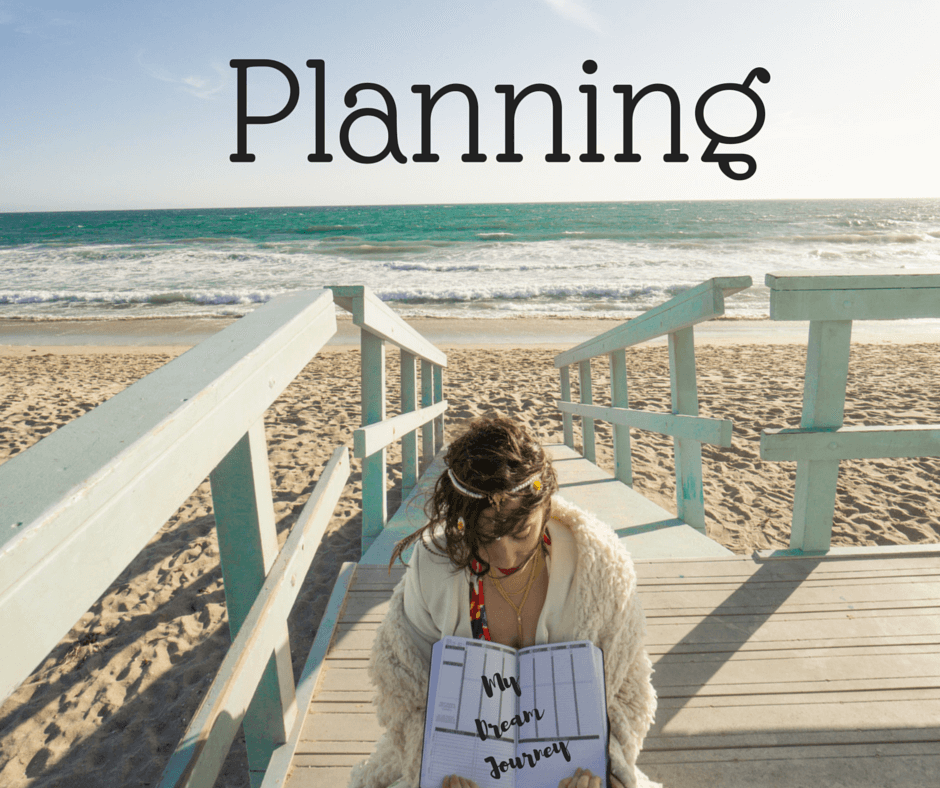 1) Pick a place to go
I pick my destinations based on a lot of different factors and no two trips are the same. Maybe I heard that a place is great via word of mouth as was the case with Mozambique, saw incredible photos of it on Instagram as was the case with Iceland, or went there because I knew it was high-value, as was the case with Southeast Asia.
Generally I take three factors into account when making my decision:
Costs: Can I actually afford that place? First I do a quick search of hotel prices and activities in the area so that I know what I'm in for. If it's a long trip and I want to be able to enjoy it comfortably, I check in with my finances before booking. High season will impact costs, too, so I aim for shoulder seasons because the crowds are thinner but the weather is generally still nice. Check into high season with Lonely Planet.
Weather: I check average rainfall, temperature, during my target month to make sure that it works for what I want at the moment. Sometimes I want snow and other times I want sunshine!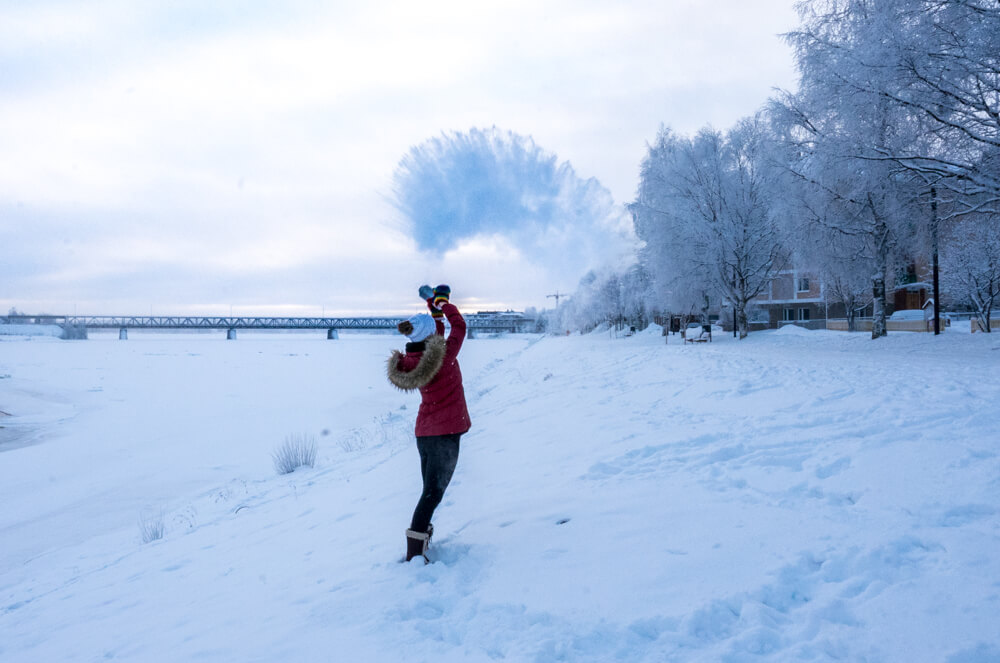 Visas: Lots of places have a visa-on-arrival option for me as a US citizen (it's usually similar rules for Canadians, EU residents, Aussies, and Kiwis) but some are more complicated, like Mozambique, Russia, Brazil, Vietnam, and China to name a few. I find Wikipedia is a good resource for checking visa rules.
This is also a good time to think about any immunizations you might be missing. Want to visit Zanzibar? Make sure you have a yellow fever vaccination first!
Still struggling to pick a place? Here are my favorites for solo travelers in Asia and a few more favorites worldwide and the reasons behind my choices. If you need some inspiration check my destinations page for all of the places I've covered.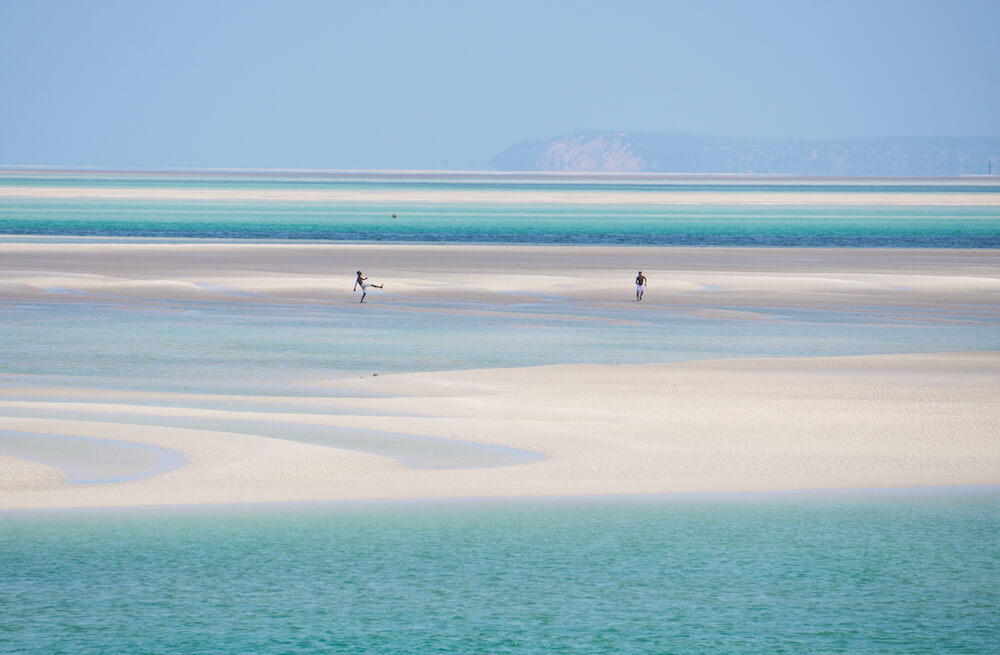 2) Book a flight like a boss
The jury is out on the best time to book a flight. Some say it's two months ahead of time for an international departure but to be honest, I've booked flights the week or even the day before and didn't pay that much for it. The earlier you know your dates, though, generally the better.
I suggest signing up for newsletters for the airline that makes the most sense for your flight. For example, I've scored many cheap flights with Air Asia in Southeast Asia and Norwegian for Europe and the US by jumping on the deals they offer through their newsletters. I've also scored super cheap flights by following travel hacking websites.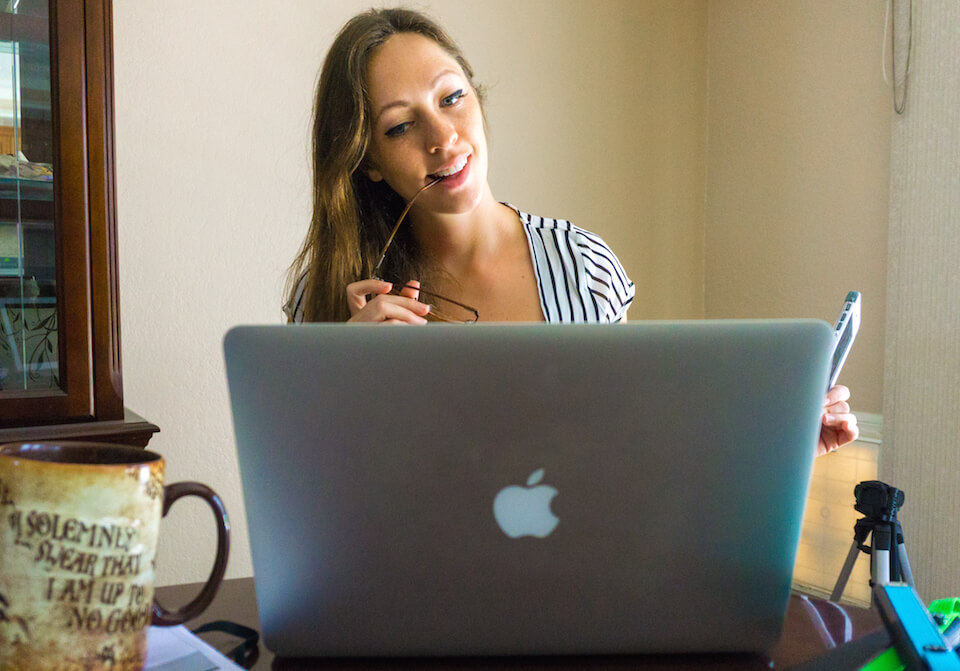 It also pays to be flexible. If you have a week or so of wiggle room on either end or are flexible with the destination you'll have a much easier time finding deals. Want to go to Europe, for example? Use programs like Kayak.com/explore and you might find awesome deals.
It also helps to book in the local currency and language. Use the Chrome browser's translate function to book the flight in these cases. I've saved a lot of money by buying flights in German for Europe and Spanish for South America.
3) Research what I want to do and book some things in advance
What's your motivation for visiting a certain place? Do you want to ski, SCUBA dive, hike, make it a photography trip, or just chill? In some cases, you'll want to book things ahead of time.
If it's a popular ski resort, get your hotel booked quickly. I like Expedia and booking.com for this.
If it's a diving hotspot and they restrict diving permits like in Sipadan, book as far ahead of time as possible to avoid disappointment.
If you want to hike, start practicing now! Go on walks and little side hikes whenever you can to get in shape.
I really like to leave as much up to serendipity as possible in my itinerary, so in places like Southeast Asia and Africa, I don't worry too much about booking ahead unless it's a holiday or a safari. In Europe and North America, though, it can get costly to wing it, so plan ahead in those places!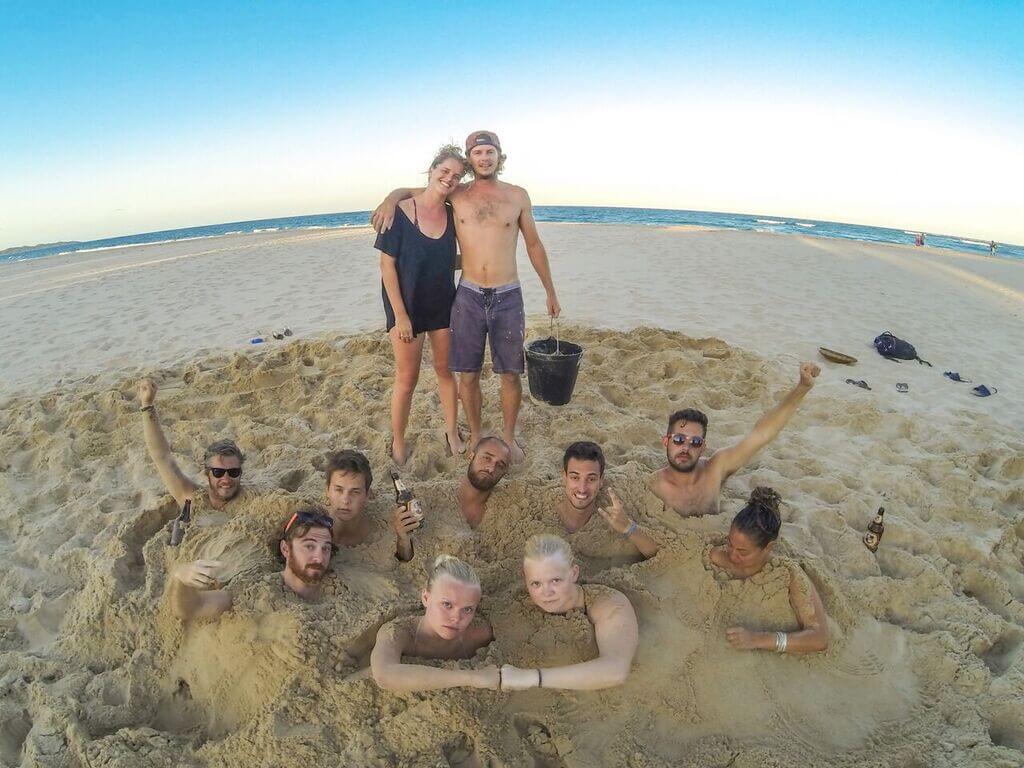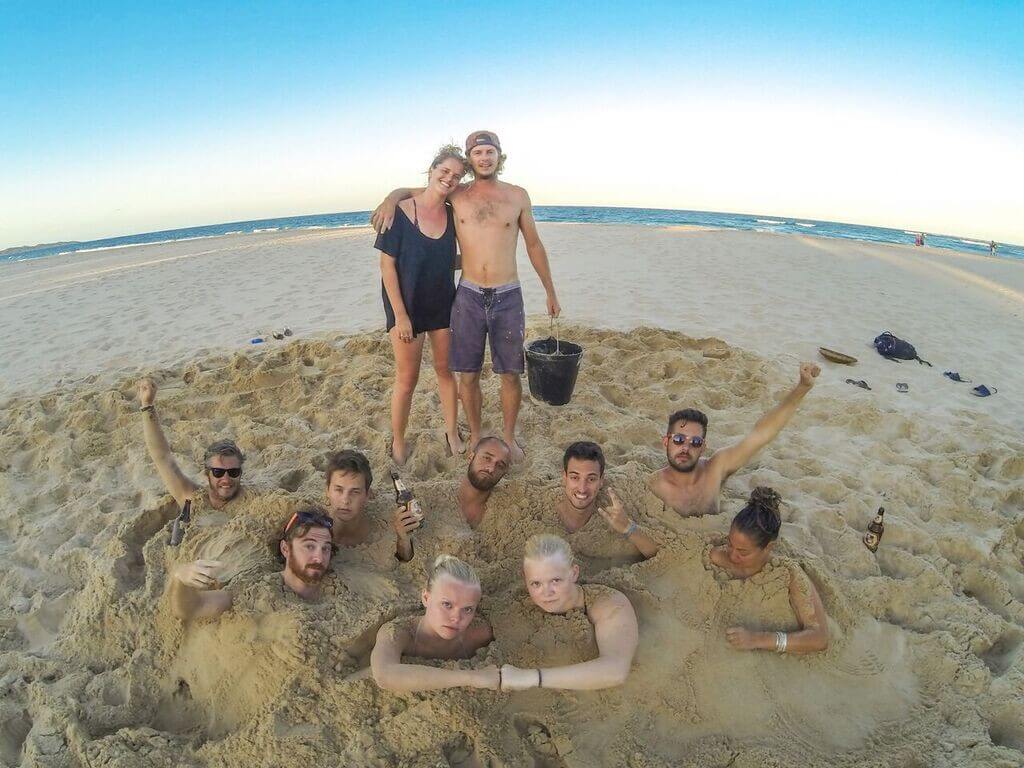 4) Get insurance
I always get insurance for my trips because it's not that expensive and if I have a major health issue, I don't want to get stuck with the bill or worse, end up in a healthcare system that I don't feel comfortable with. Things can turn south quickly if something major happens and you can't pay the bill.
The one I use, World Nomads, will fly me to a better hospital if the country I'm in doesn't have adequate medical facilities. That would have come in very handy if I'd had a problem in Mozambique, Cambodia, Laos, Malawi, and a really long list of other countries I like to frequent. The explorer option also covers diving and hiking, two activities I do all the time. Most domestic insurance won't cover you abroad so at least look into travel insurance before you go. Best case scenario you don't need it but worst case you're covered if you do.
5) Consider your packing list
Do you need to buy anything prior to your trip? Check out the following packing lists depending on your destination: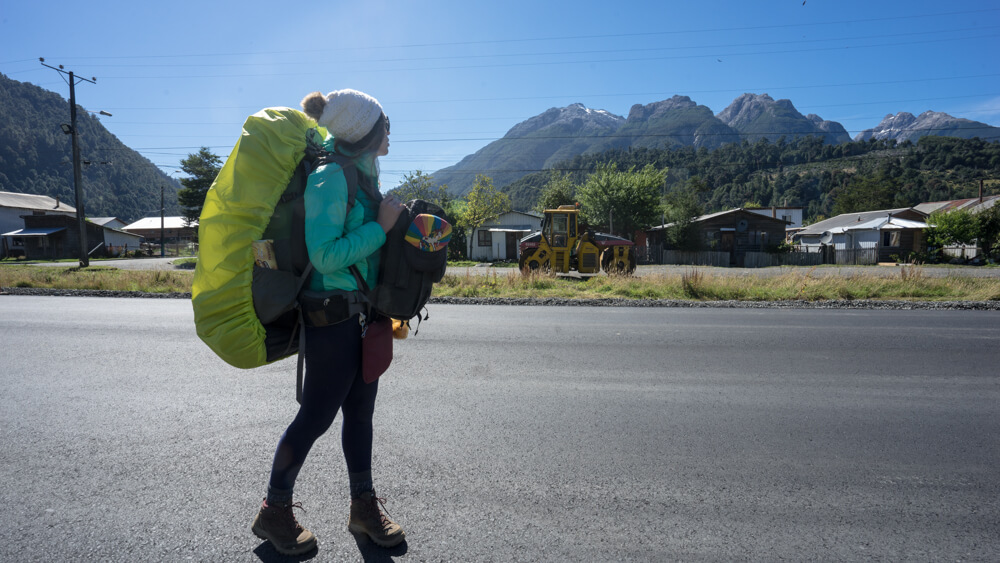 6) Get offline maps
Next I want to make sure I'm able to get around the place I've chosen with ease. The best way to navigate around where you're going is to have an unlocked smart phone so that you can get a SIM at the airport, or an international plan with T-Mobile that provides coverage abroad. Don't roam with other carriers or you'll pay dearly for it.
In the case that neither of those options is available to you, download maps.me, which is an offline map that can help you navigate. Plot out the route to your hotel before you depart just in case your destination airport doesn't have Wi-Fi. When you book, most hotels will also have directions on how to best reach them so read up on that first. If that's not available to you, check out WikiTravel for suggestions on how to get to and around your destination. Cross reference with Google Maps while you're still online to make sure that your offline map is accurate.
7) Read up on airport scams
Unfortunately, airports are prime locations for scammers. People there know that you're tired, just walked off a flight, and might not know where you're going. Avoid this by being prepared. Read up on the scams before you go on WikiTravel and never take an unmarked taxi.
8) Know the exchange rate
If you land with no idea what the local exchange rate is, you'll be easier to scam. I use a free app called currency converter so that I'm in the know before I land.
When you land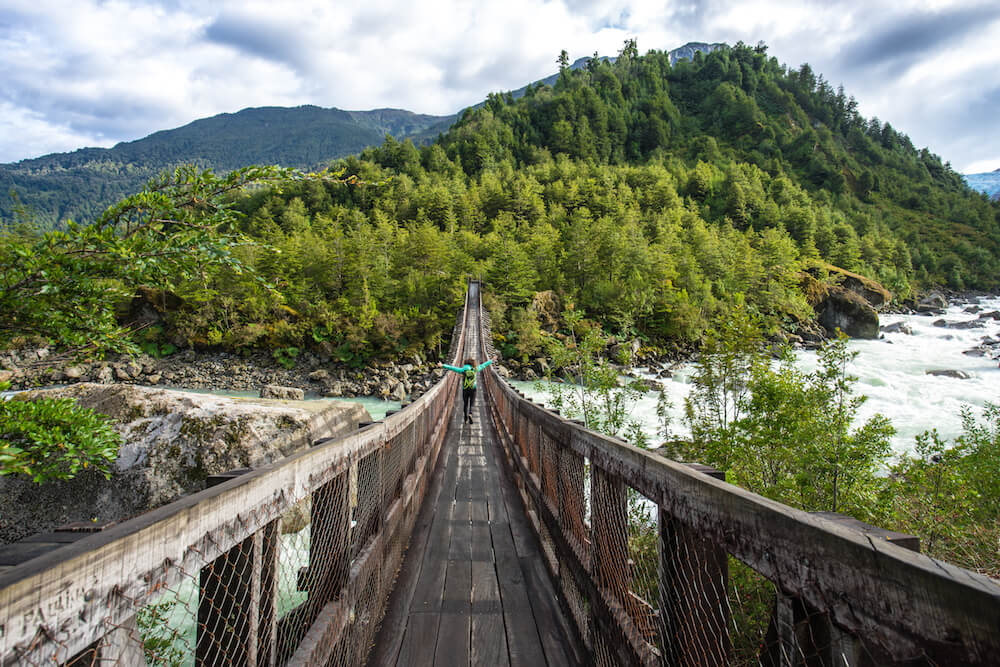 9) Take your time, have a cup of coffee
Don't feel the need to rush out the door immediately. If you need to stop and have a cup of coffee to feel human again after a long flight, do it! The arrivals gate can be overwhelming and there's no need to rush into making a mistake or a bad decision.
10) Get cash
I've never met an airport arrivals that didn't have an ATM. I never change money at airport counters because they're pretty much guaranteed to give you a bad rate, but I do always stop by the bank at the airport to withdraw local currency. It offers me the best exchange rate and with Charles Schwab, all of my ATM fees are refunded. I already know how much I want to get out because of step #7. I usually go for the equivalent of $100-$150 to tide me over until the next ATM.
11) Get a local SIM
Most arrivals gates also have local SIM cards. It can vary by country, but most of the time it's the same price or only slightly more expensive to get a SIM at the airport. I usually pay the difference, if it's small, because wandering around in a foreign and confusing place looking for a SIM once I get to my accommodation isn't worth it to me. If you have an unlocked phone, go for a local card. That way, you can order an Uber taxi if need be.
12) Be careful who you ask for advice
It's always better to have a route in mind before you even land for getting to your accommodation, but if you missed that step, just be careful who you ask for advice. Many taxi and limo stands are marked as information desks but in reality they're trying to sell a service.
I once asked a woman at an info desk in Bangkok what the best way to get to the other airport was and she replied that a $30 taxi was best. Then I asked if there was a bus and she, looking disappointed, pointed me to the free bus transfer counter. I'm glad I asked, because otherwise I would have paid $30 for nothing!
13) DO NOT take an unmarked taxi
Lots of airports have taxi stands before you exit the doors. They will usually give you the best rate and you'll be able to get into a legitimate taxi. I also use Uber whenever possible, if I have a local SIM, because I find it's also cheap and safe. Many airports also have trains and shuttle busses, so look into what works best for you before you choose any particular method.
When you're there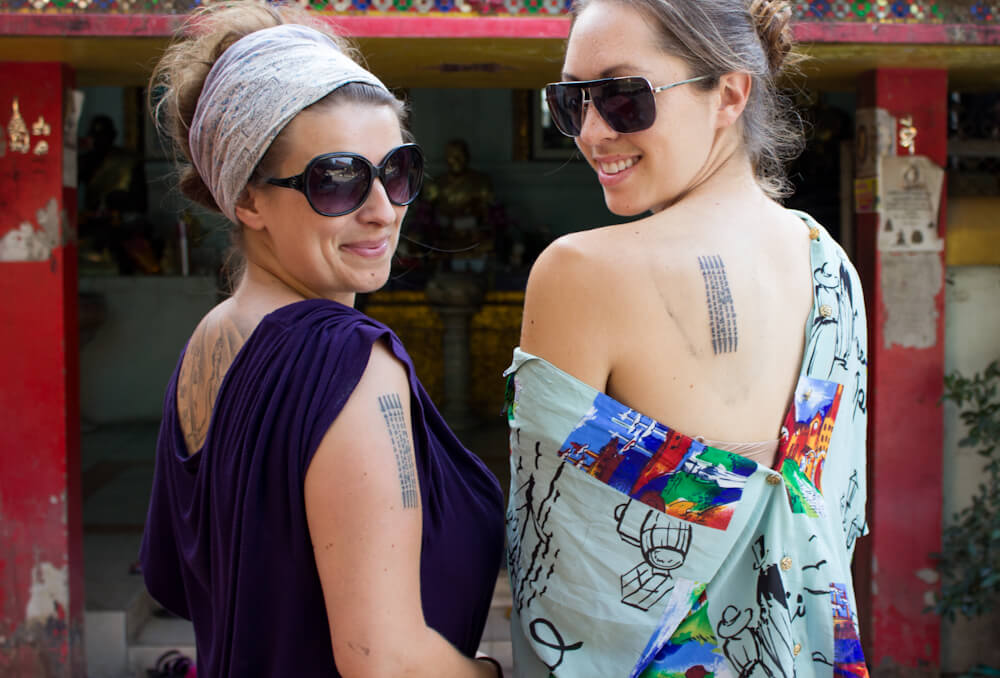 14) Learn some local pleasantries
If you haven't looked into it already, ask the people working at your accommodation how to politely say "hello" and "thank you". It really goes such a long way to make people feel respected and the effort is often rewarded with praise or even some local suggestions for food and fun.
15) Ask where not to go
If there are any shady parts of town that you should avoid, ask the people working at your accommodation to point those out to you on a map. They should have one to show you.
16) Ask where to eat
I always ask the people working at the hotel I'm at to suggest some 'non tourist' places to eat. I ask them where they like to go when they're hungry and have found some great food as a result.
Sometimes they still suggest a touristy place to me, but in that case, I follow a few standard rules:
If it's on the beach, walk at least one, if not more, streets inland from the water. Same goes for the typical tourist streets
Pick a place crowded with locals, not tourists
The smaller and more unassuming but crowded with locals the better
Bonus if the menu is not also in English. Try to learn the names of local dishes from the hotel staff, Google, or blogs before you explore.
Otherwise, check Yelp. This won't work everywhere but is a good bet in most Western countries.
17) If you don't have anything planned
If you decided to wing it and don't have any plans, try hanging in the common room if you're at a guesthouse, especially around dinnertime. You might meet others in the same boat who you can join for dinner or the next day's activities.
In lieu of that, I usually search Google for the destination name plus 'travel blog' or just go for Trip Advisor's top activities in the area. WikiTravel is also helpful for finding things to do. Eventually you'll get in the flow but these are good ways to jump-start the fun.
18) Fight the jet-lag
It's hard to fight jet lag, I know. I once combatted it for a week, only awake when it was dark and unable to fight through the day to stay awake. It resulted in anxiety and depression and now I do everything I can to avoid a repeat. Here are my best suggestions:
Even if you're tired, distract yourself until it gets late enough to be a reasonable sleeping hour. Stay outside, go to a restaurant, or find someone to hang out with. Don't give in!
Don't have a phone easily accessible while you sleep. It's too easy to wake up in the middle of the night and start checking messages and emails, and by then, sleep will be hard to come by.
Eat meals at appropriate times. This actually has one of the largest effects on your ability to regulate what time it is to your body.
If you wake up in the middle of the night and can't get back to sleep, have a glass of wine and read a dense book. It tends to do the trick for me!
19) Make friends and have fun!
The rest of the trip is just about enjoying it, so laugh it up and drink it down as they say. Take some photos if you feel like it, chill out if you don't.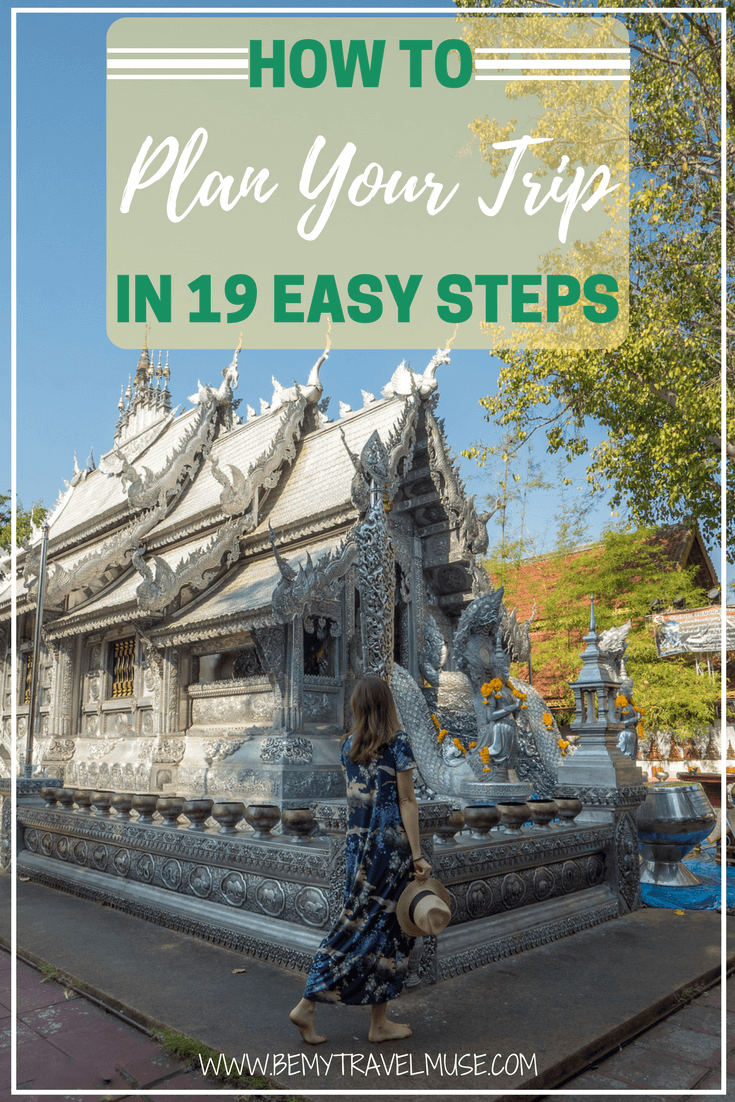 This is my method for planning trips easily and without too much hassle and headache. It usually only takes me a few hours of research and before I know it I'm already good to go. Use the resources here to help you out with that planning and if you have any tips to add, comment away!