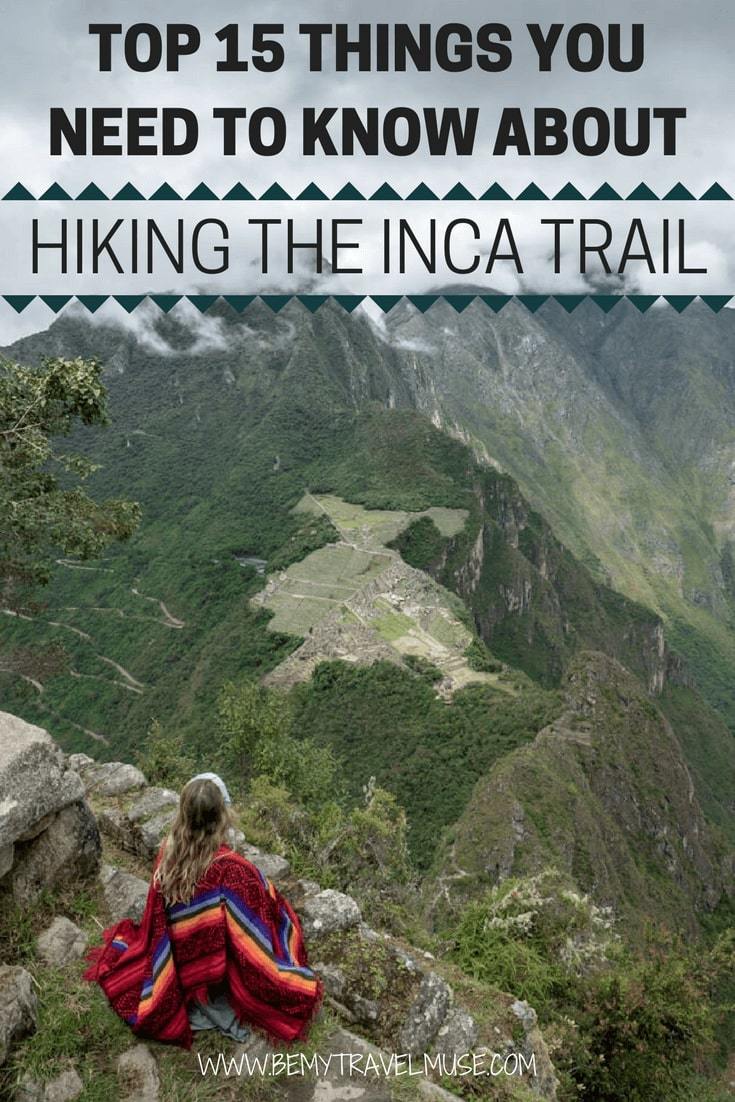 Hiking the trail of the Incas is one of those YOLO experiences (can you forgive me for using that? It just felt so wrong it was right) that you've got to experience if you come all the way to Peru.
Though there are other trails around Machu Picchu that are beautiful in their own way, the Inca Trail is the pilgrimage route that was built and traversed by the ancient Incas to reach their citadel.
This moderately difficult hike is typically done over the course of four days and three nights, through gorgeous valleys and around sharp, sloping mountains.
For the best possible experience, there are a few things you need to know about hiking the Inca Trail:
1. Guides are required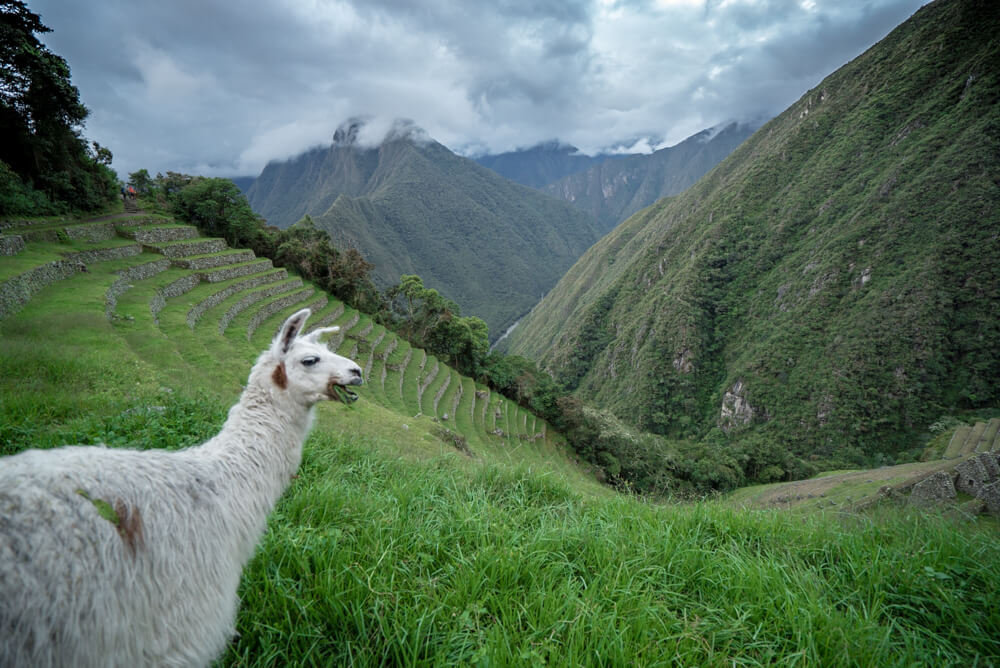 Guides have been required on the Inca Trail since 2001. While you can hire a lone guide and carry your own pack, most hikers join an organized group with one of the licensed operators on the trail. It's a more luxurious experience with delicious meals, large tents, comfy sleeping mats, and a much lighter pack thanks to the team of porters.
While I'm normally the independent type when it comes to hiking, having porters to carry the load at that altitude was welcome, as were the descriptions from the guide about the Incan history and each of the ruins.
2. Some tours are better than others
Not all tour companies are created equally, though. Some offer a much more luxurious experience than others, with roomy tents, better food, and nicer gear overall.
We went with a higher-end company and had top of the line sleeping mats, toilet tents, which is a luxury when your only other option is a squat toilet used by everyone else on the trail, only 2 people to each 4-person tent, warm water each evening and morning to wash our faces with, comfy pillows, incredible gourmet meals with fresh veggies every day, and even a cake baked right on the trail for a birthday girl in the group. I can safely say I've never eaten that well or enjoyed that much comfort on a multi-day trek.
I highly recommend Alpaca Expeditions if it's in your budget.
3. Permits sell out fast!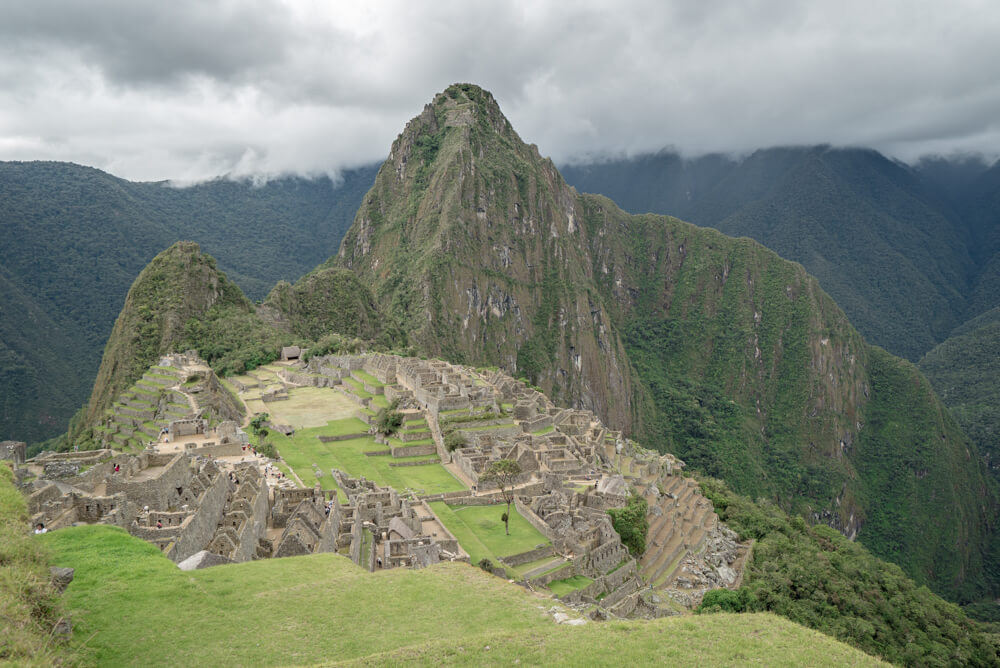 The Inca Trail gets more popular every year, though thankfully they limit the amount of people who can do it, which keeps it pleasant. However this means that permits sell out almost immediately upon going on sale. Each permit is tied to an individual person's name, and must match your passport exactly. For this reason, permits aren't transferrable and must be booked quite far in advance. Keep that in mind if you want to hike the Inca Trail!
4. Hiking the Inca Trail is the only way to see sunrise at the Sun Gate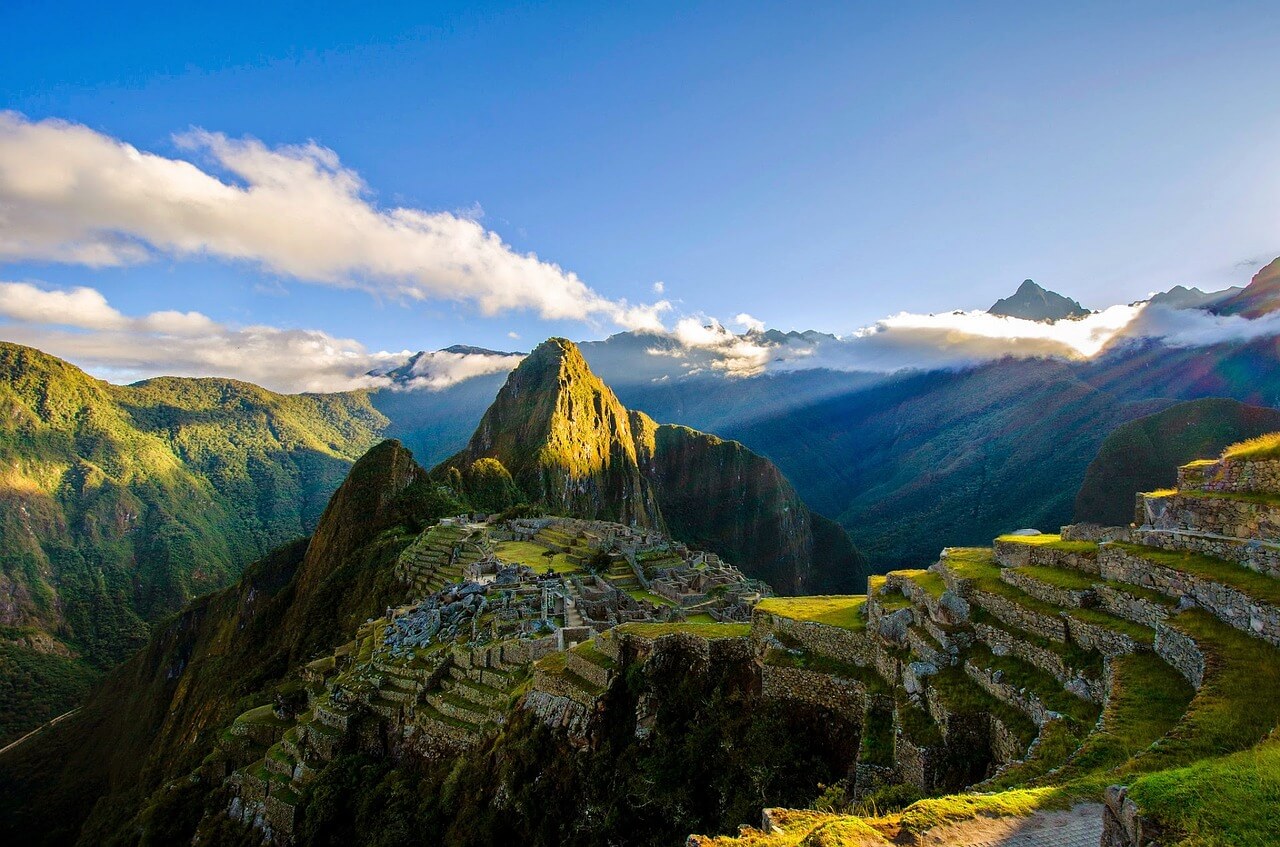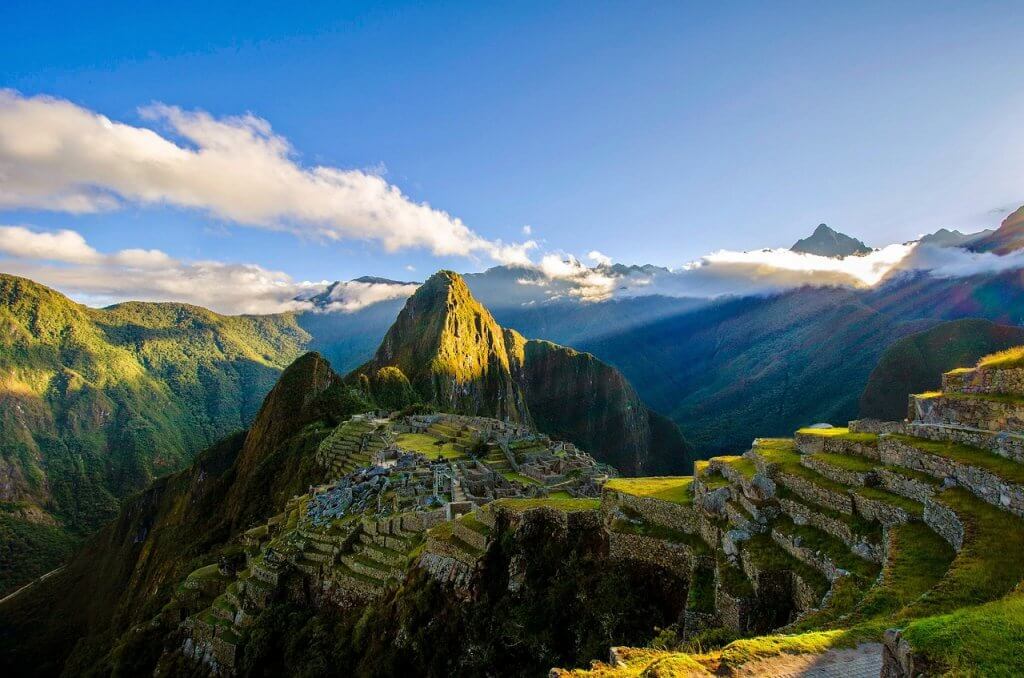 The Sun Gate is one of the best views of Machu Picchu, one of the seven wonders of the world. Those who visit Machu Picchu by bus can still get to the wonder itself at sunrise, but not all the way to the Sun Gate, which is about an hour hike away.
In full disclosure it was covered in clouds when I arrived for sunrise, but the creative commons photo above (since I couldn't take one myself!) shows what it could look like if you got lucky with the weather.
5. Expect many different climates in one day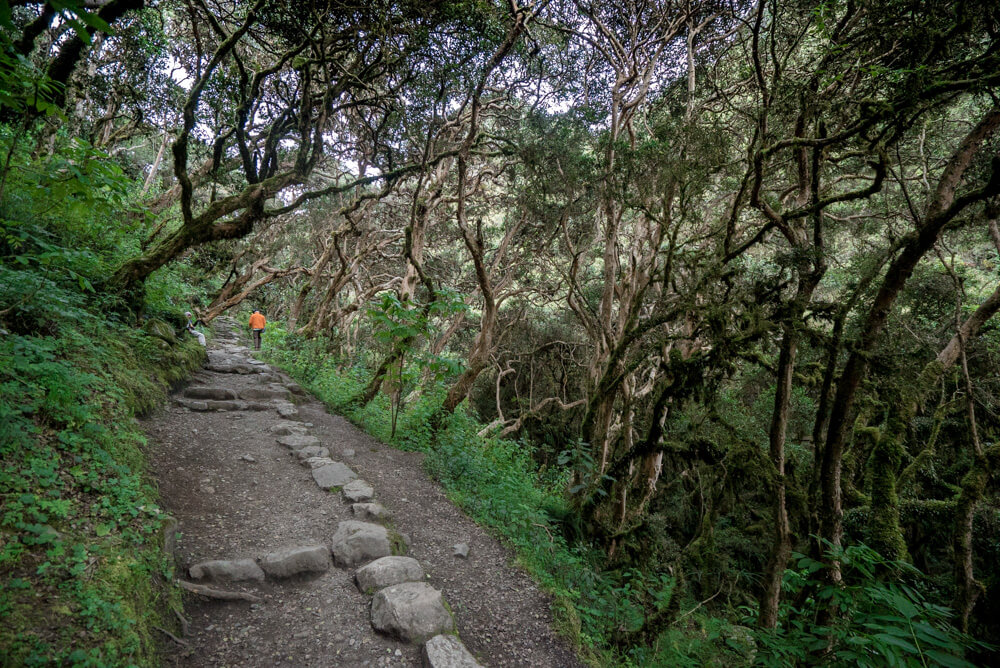 You want to know something neat? Peru has 30 out of 32 world climates and 90 different microclimates! It's one of the most varied countries I've ever seen.
The Inca Trail had cacti, mossy forests, glacier views, mist, rain, heat, and cold all in one hike, and sometimes all in one day. This made it delightful as we crossed through several different microclimates during the hike, but it also meant that we needed layers and waterproof clothing to make it comfortable. Prepare for cold temperatures and rain but bring sunscreen as well!
6. You'll see many amazing ruins along the way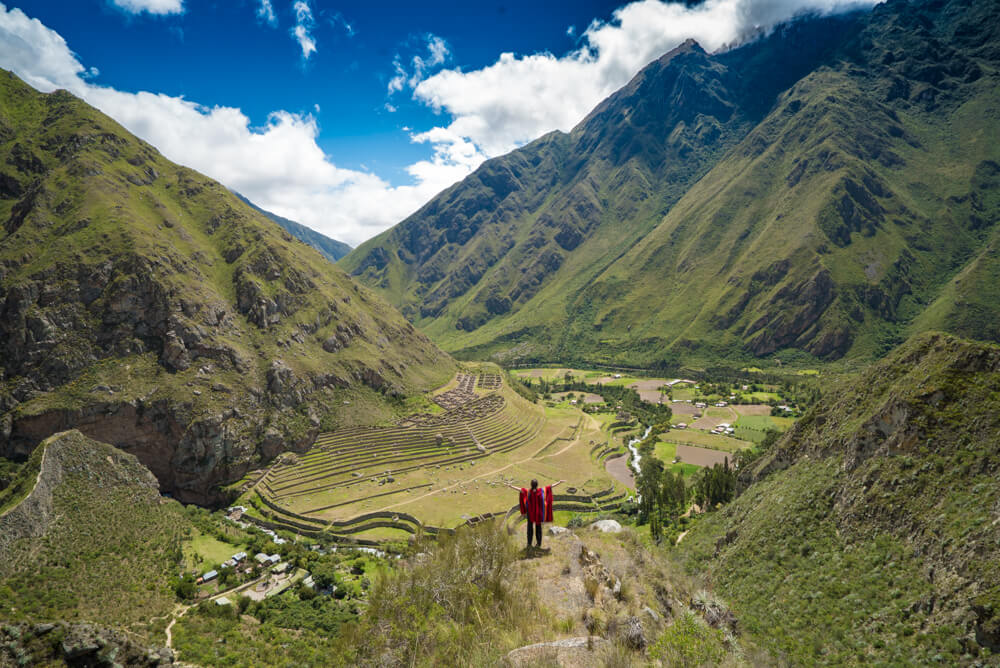 Hiking the Inca Trail isn't just about getting to Machu Picchu, though that is the crown jewel. Along the way you'll see many other impressive ruins that were used for farming, lodging along the trail for the ancient Incas, and measuring moon cycles. Llactapata, ruins you'll come across on day one, is pictured above.
7. It's a lot of stairs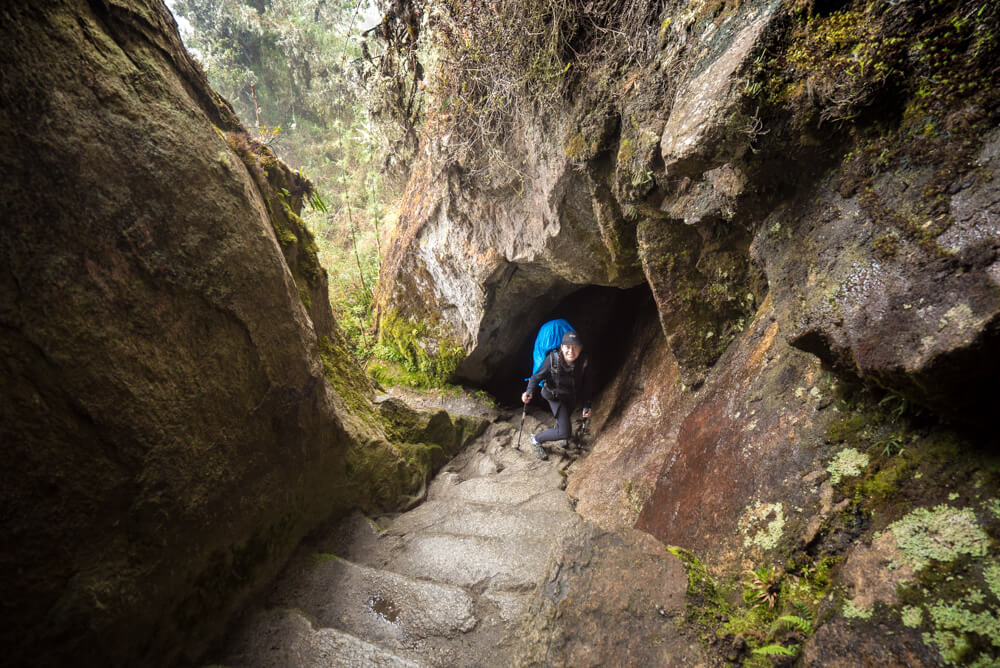 The Inca Trail is still 85% intact from the Incas, and they seemed to be huge fans of stairs!
Most of the trail is paved with stone and for the majority of it, you'll be climbing up and down stairs. Though it's only a 20-mile trail, the gain upwards to the Dead Woman's Pass is significant and it's almost entirely stairs. It's totally doable if you're fit and in good health but could be a challenge otherwise.
8. Hiking boots aren't a must but they help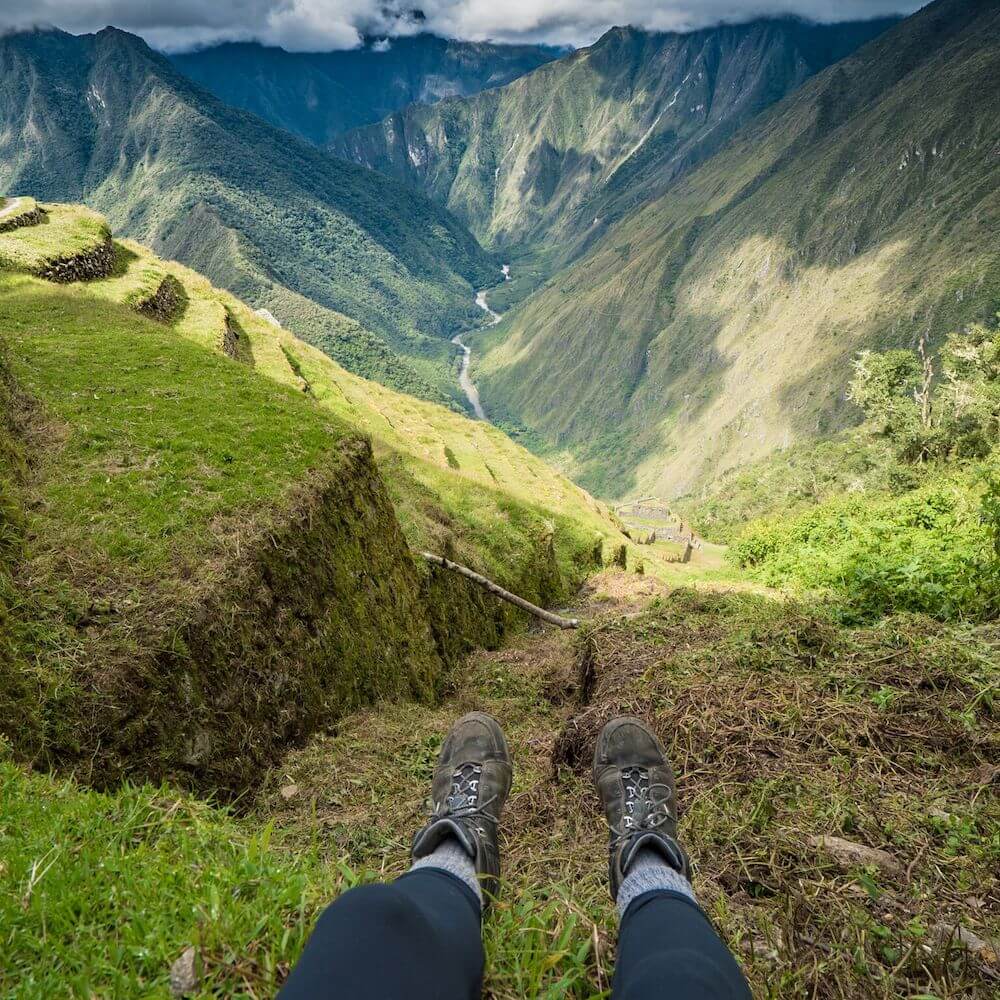 Since we're on the topic of stairs, hiking boots are helpful for the ol' ankles. This is the pair that I used, and have also put to the test in Alaska. They're waterproof and offer excellent support. That said, if you don't have a pair you've already broken in or really don't want to travel with them, running shoes with tread are OK since it's a dirt and stone path.
9. Hiking poles will save your knees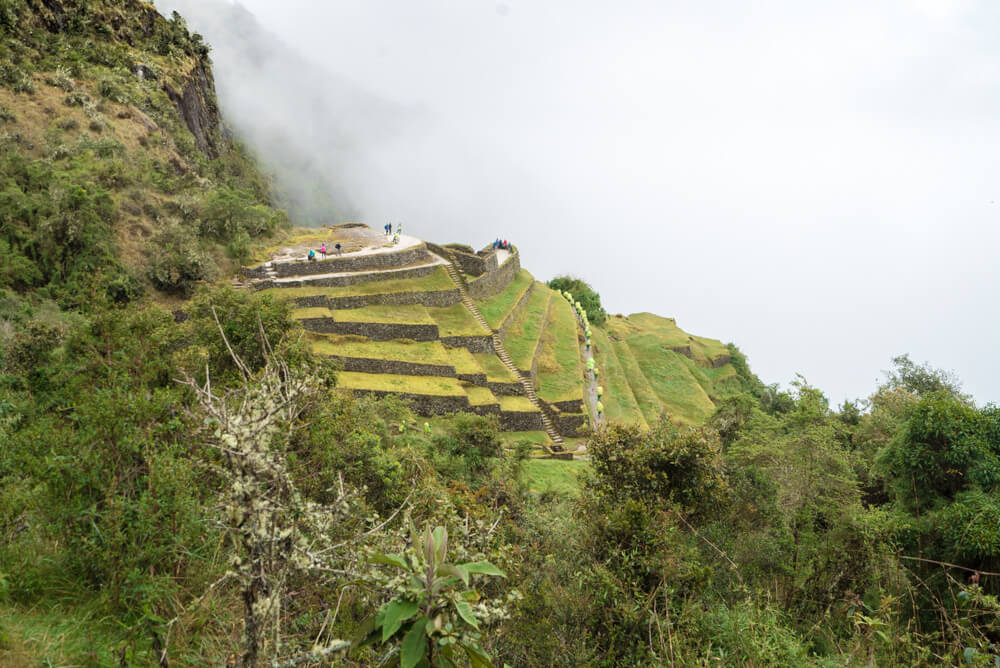 Even if you think they're nerdy, trust me, hiking poles are your friend. Depending on the company you book with, they may offer poles for rent.
10. The altitude is a factor fasho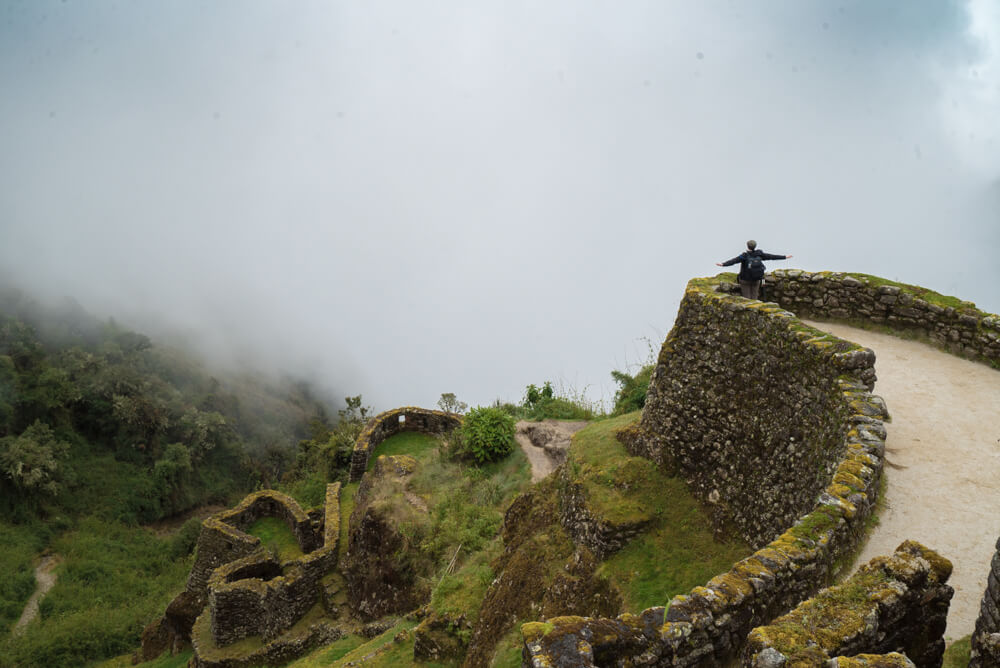 The Inca Trail isn't particularly difficult to hike. It's not technical and it's not crazy steep. However, it is at altitude. At its highest point, Dead Woman's pass, it reaches 4215 meters (≈13,800 feet!).
If you've never hiked at altitude before, then let me forewarn you, it will be MUCH more pleasant if you acclimate in Cusco first for at least two days, maybe more. If you have hiked at altitude before, then you'll remember that the air is much thinner and each step requires more effort. This is why it takes so long for most people to hike the trail even though on paper it seems short at around 20 miles.
11. Huyana Picchu is a separate permit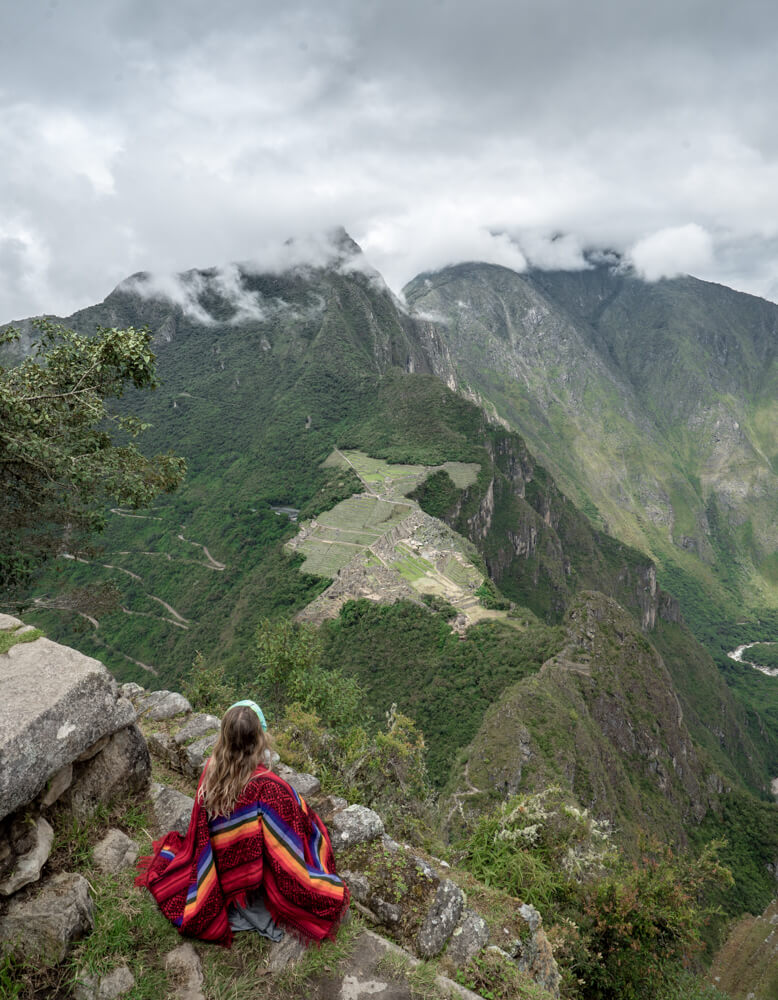 Huyana Picchu is the high mountain that you see behind Macchu Picchu and it gives you a unique and, IMHO, awesome perspective looking down on the ancient wonder. Most people who visit Macchu Picchu don't make it to Huyana Picchu because it requires its own permit and it's an additional 300 meters straight up, you guessed it, more stairs.
If you can be coaxed, even though it might sound insane to sign up for more hiking after 4 days on the Inca Trail, I highly recommend this one as well. Just look at that view!
12. Bring a headlamp!
Some hiking will be in the early morning hours, particularly on the final day of the hike into Macchu Picchu. You may also head into camp slightly after dark if you take frequent breaks on the trail or get a late start. It's also helpful to have a headlamp around camp.
13. Don't forget to look up at night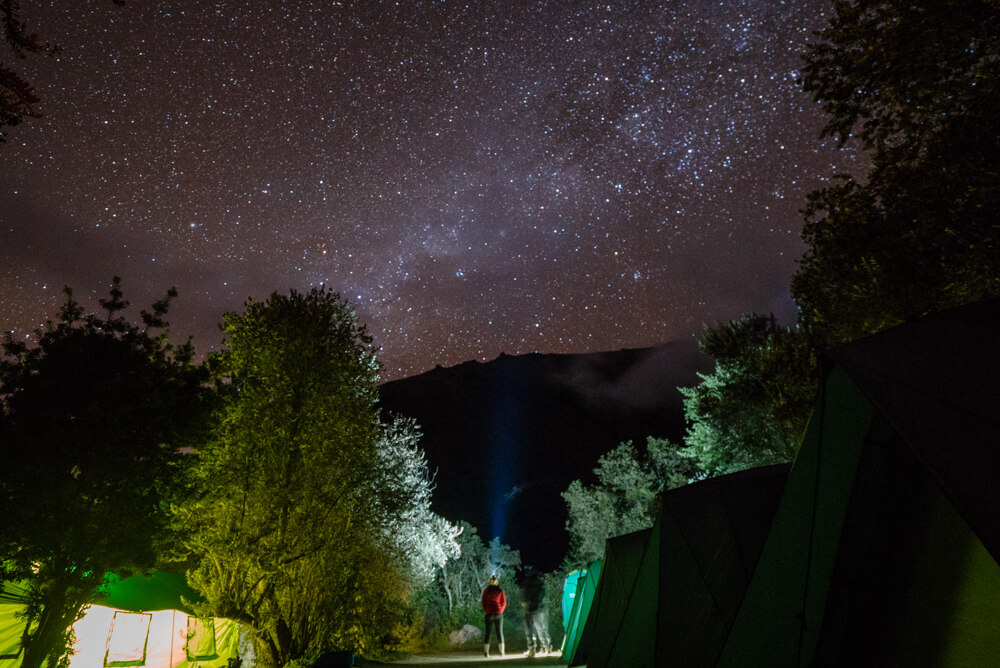 The stars on the Inca Trail can be incredible. Don't forget to look up at night!
14. Keep your day pack light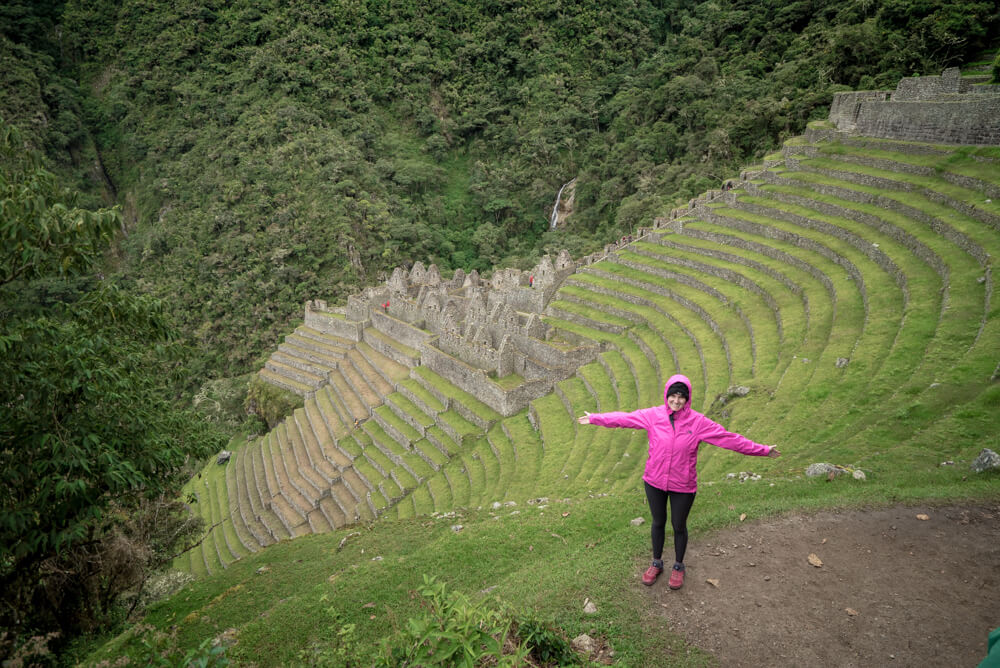 You'll have porters who carry your food, tent, cooking equipment, and even 7 kilos of your personal items including your sleeping bag and camp clothes – at least that was the case on my tour. I only kept my sunscreen, bug spray, and camera equipment on my back, as well as the group 'community poncho' that you see in so many of these photos – you never know when a photo op will strike that could be made better by a colorful poncho!
In all seriousness, keep your day pack light because you'll feel every ounce at that altitude.
15. The crowds at Machu Picchu thin around the afternoon
If you can get the later train out of Aguas Calientes, where the hike ends, do try to stay all day at Machu Picchu, hike up Huyana Picchu, and visit the most popular parts of it in the afternoon after most of the visitors have left. Then make your way to the train (which strictly leaves on time by the way!), having enjoyed the ruins with fewer people.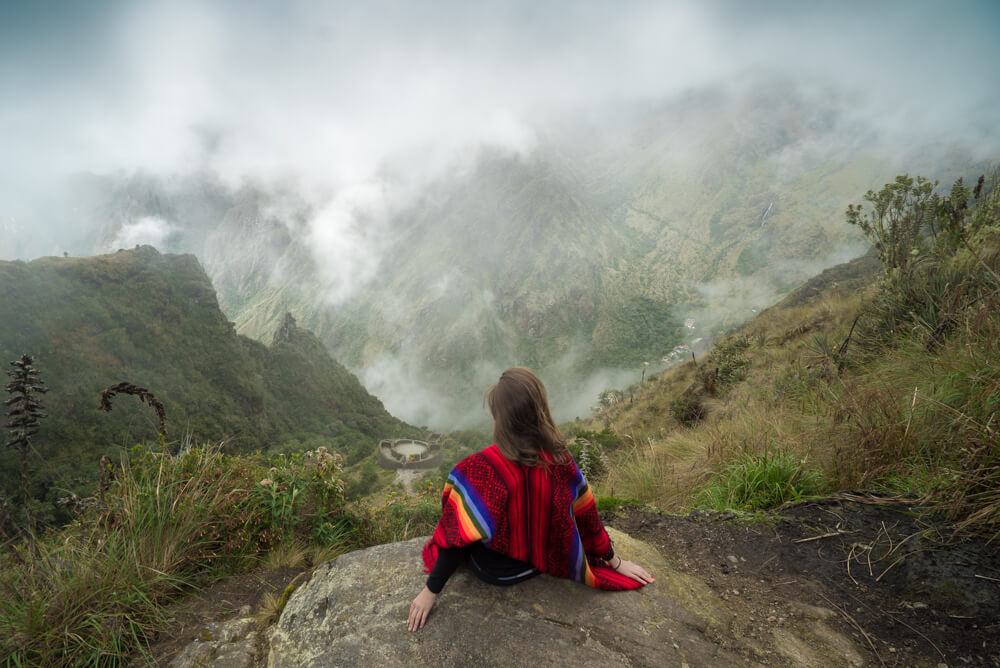 I hope those tips help you to have a better experience hiking the Inca Trail. It's an incredible hike and one of the most beautiful and unique trails I've experienced.
It was also one of the most comfortable and delicious!
Happy hiking.