As a solo female traveler myself, I tend to look for destinations that have a welcoming atmosphere, plenty of things to do, and safe spots to find solitude in nature. Fortunately, Asia is full of places that tick these boxes, each with its own variety of activities, natural wonders, and delightful cuisine.
Generally speaking, most countries in Asia are quite accessible for solo female travelers. Even those that have occasional political unrest (for example, Thailand's coup d'état) remain relatively safe for tourists.
From the lush green mountains of Kyrgyzstan to the secret islands of Indonesia, this list has the absolute best countries in Asia for solo female travelers: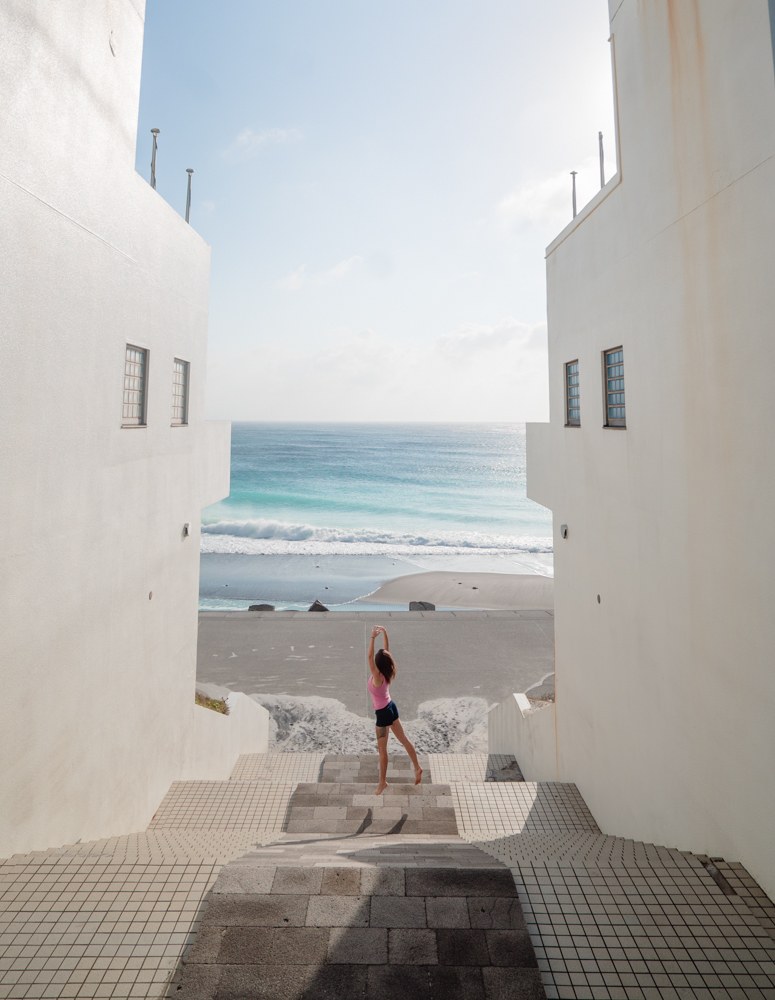 Japan ranks as the ninth most peaceful country in the world, according to the Global Peace Index. This is one of the many reasons why this island nation is ideal for solo female travelers. Not only is it an exceptionally safe place, but Japan has a global reputation for its heartwarming hospitality. Locals are generally friendly toward foreigners, even if you don't speak Japanese. Just make sure to download a translator app to help with the language barrier.
With everything from technicolor cities like Tokyo and Kyoto to the island paradise of Niijima, Japan has a huge variety of scenery and attractions. Its unique culture has been impressively preserved over the centuries, making it an intriguing destination to explore for any curious solo female traveler. There's no wonder why it's one of the best places to travel solo for the first time!
Find a complete guide to traveling solo as a woman in Japan here.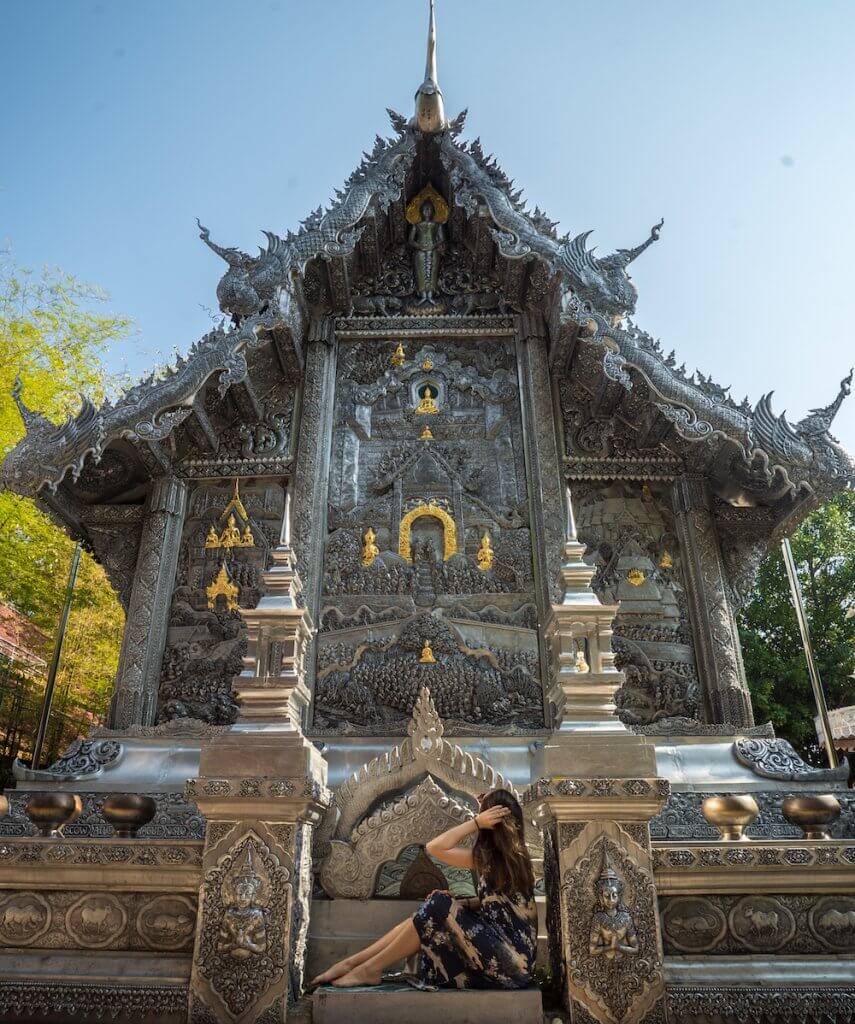 Thailand is an absolute dream for adventurous solo female travelers, especially those who are open to making friends on the road. As a top backpacking destination, it is one of the easiest countries to get around and receives the most international visitors of any other nation in Southeast Asia. Although scams are common in Thailand, it remains safe for solo female travelers, and locals are usually hospitable and friendly. After all, Thailand's nickname is "the Land of Smiles."
Thailand has a reputation for being a party spot, too, but there's so much more to this outstanding country than that. From the lush jungles of the north to the pristine beaches in the south, the biggest challenge might be deciding how to spend your time, because there's truly so much to do.
Find your complete guide to solo female travel in Thailand here and start planning your adventure!
3. Taiwan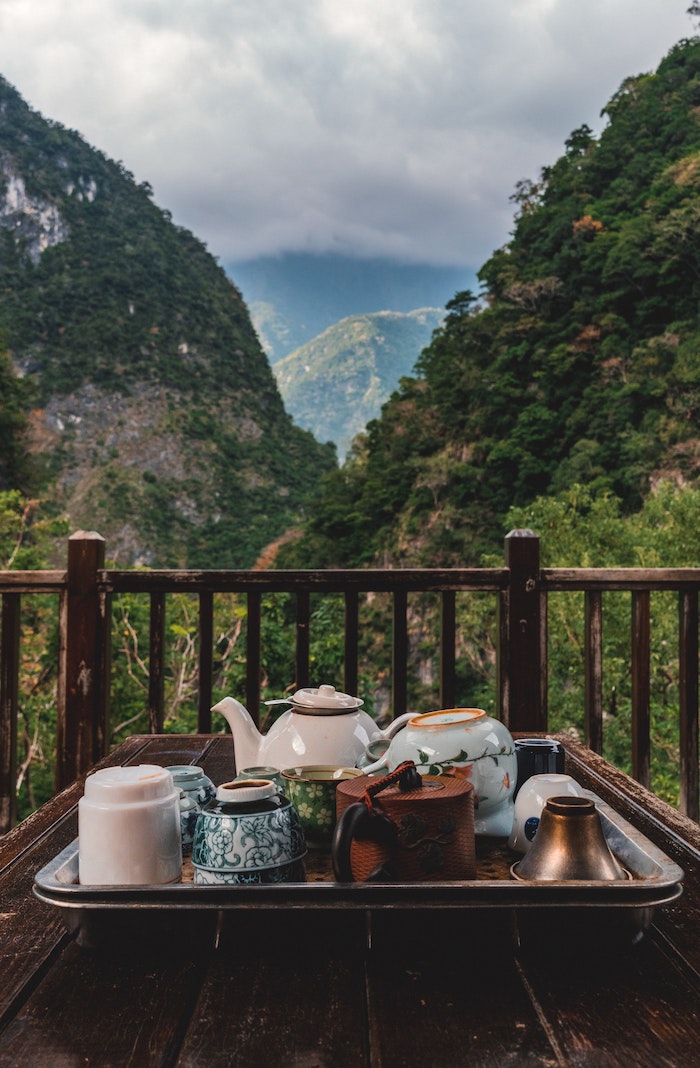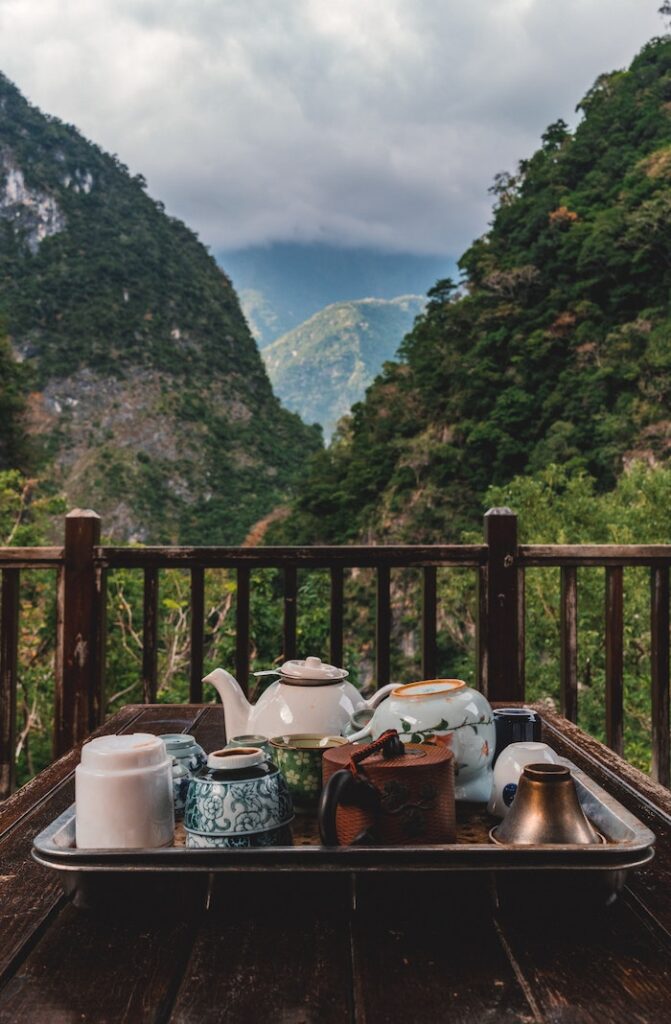 Taiwan is a travel destination that is often overlooked but certainly deserves mentioning. Not only does it have a vibrant gastronomic scene and a rich culture, it's also among one of the safest countries in Asia to travel alone as a woman. Since Taiwan hasn't reached as many travel radars as other destinations in Asia, it can be more challenging to travel off the beaten path there for those who don't speak the language, since far fewer locals speak English outside of the big cities.
A great way to see more of the country is booking a five-day tour that takes you to some of the island's best natural wonders. Tours like these are great for solo female travelers because they take the pressure off of arranging transportation and give you the chance to meet other travelers through a shared experience.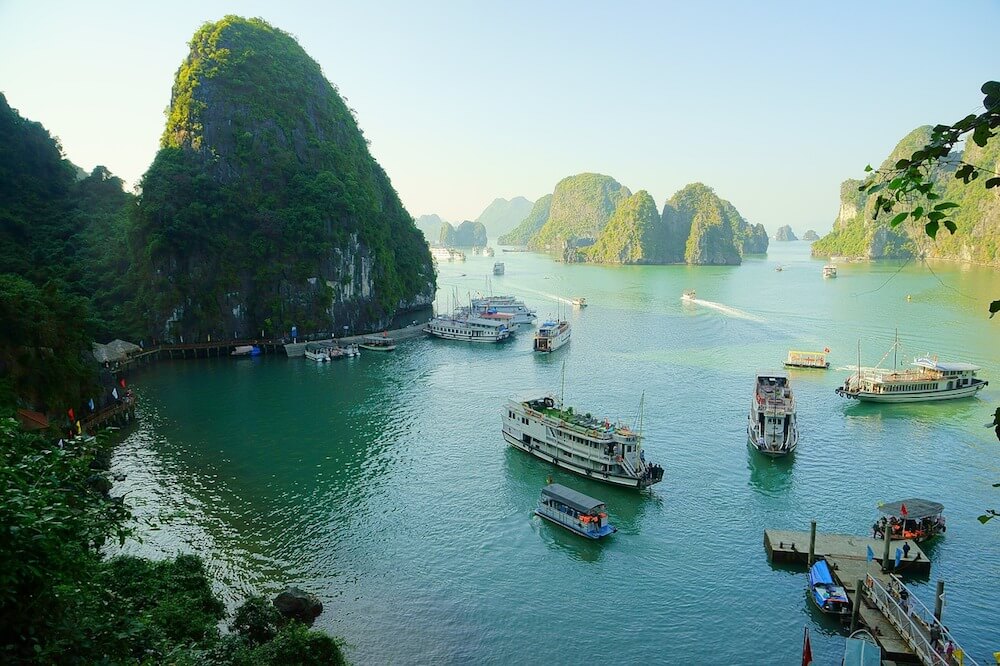 Up until less than a decade ago, Vietnam would not have been the best destination for solo female travelers, especially those venturing out on their own for the first time. Especially in big cities like Hanoi and Ho Chi Minh City, the heavy motorbike traffic and overwhelming bustle can be intimidating. However, Vietnam is a captivating country that is ever-changing and adapting to tourism, so it's become a great spot for all kinds of travelers, solo women included.
Whether you're heading to Sapa to trek through rice terraces and meet hill tribes or looking to explore the natural wonders of Phong Nha-Ke Bang National Park, you'll find there is plenty to do there. Read up on Vietnam's safety tips before you go, and enjoy eating your way through the country that makes foodies' hearts sing.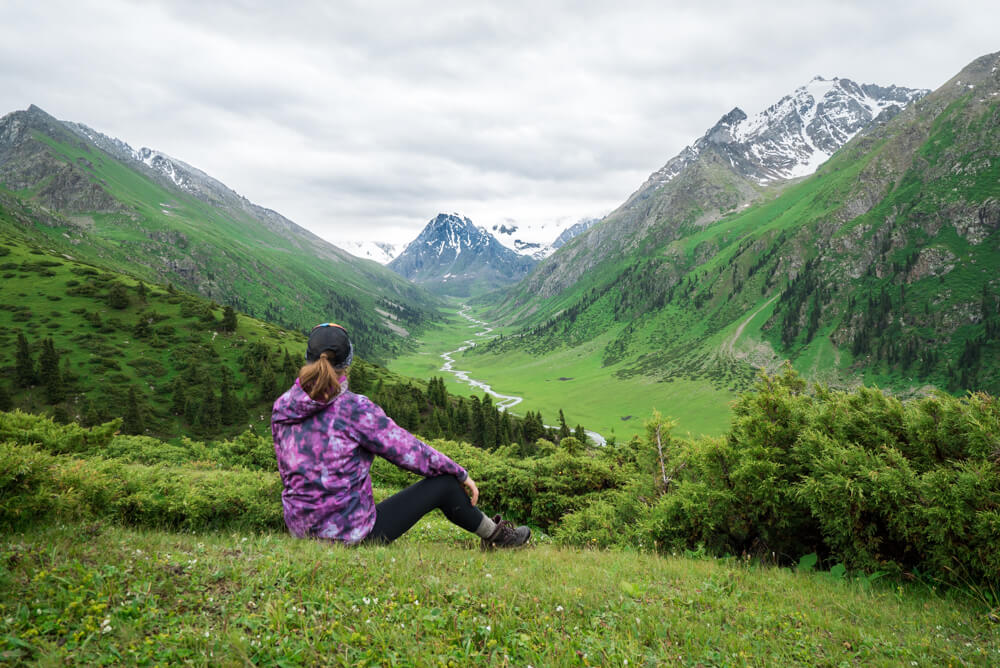 Kyrgyzstan is an outdoorsy woman's dream come true. Often referred to as "the Patagonia of Central Asia," this mountainous country got its nickname because of its rugged landscapes, but it maintains an identity of its own. It's the closest country on this list to Europe, and its picturesque landscape has scenery that rivals the Alps.
As a sparsely populated nation with relatively low crime, solo female travelers will find Kyrgyzstan to be safe and accommodating. Because it's such a breathtaking trekking destination, this is the perfect Asian destination to get some solitude and connect with nature. If this sounds just right for you, this trekking guide is a great place to start planning your trip.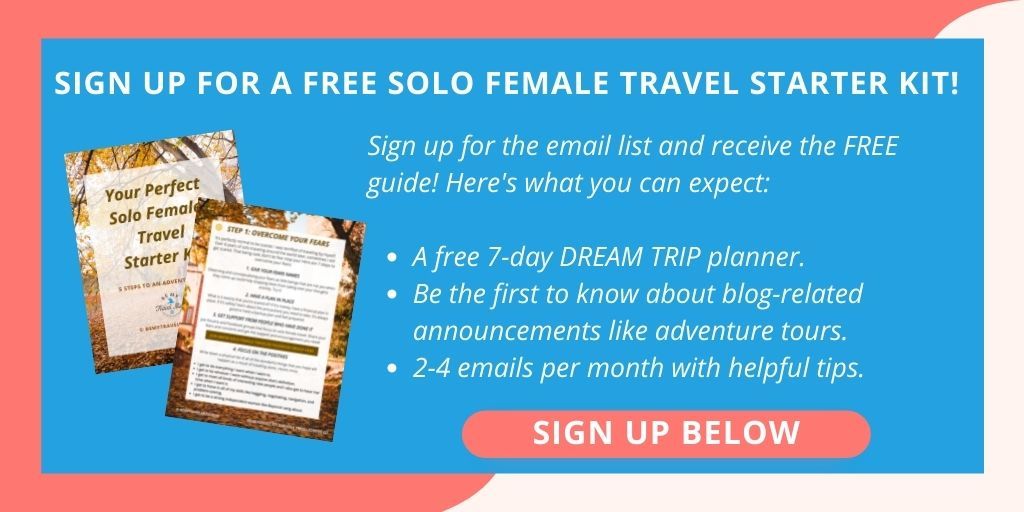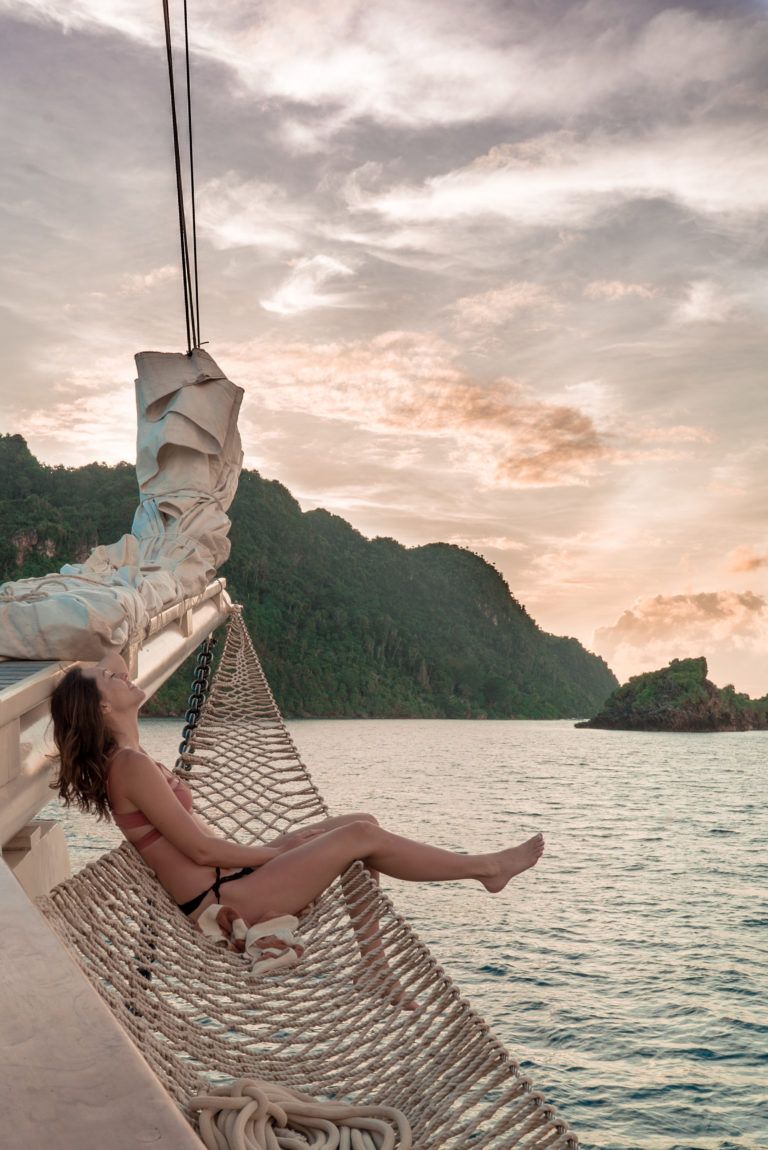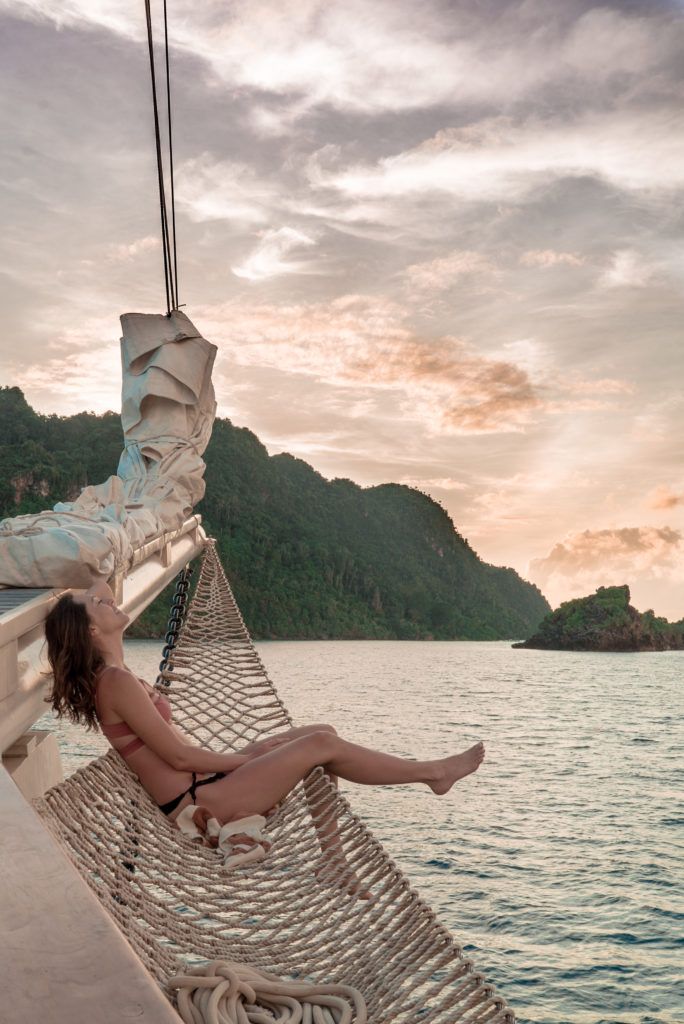 I don't have to tell you that Bali is one of the most beautiful places on earth, because chances are you've already drooled over the photos on social media or been there yourself. However, there's so much more to explore in Indonesia and many locations that are just as gorgeous without being overtouristed like Bali is. In fact, the Nusa Islands are just a short boat ride from Bali, and some travelers claim that they are what Bali was 30 years ago.
So, how is Indonesia for solo female travelers? The truth is that its culture and social landscape changes vastly from one island to the next. As a whole, it's a great destination for solo female travelers because of how much there is to do there, plus the abundance of other travelers to meet along the way.
Keep in mind that in most of Indonesia (Bali is an exception), women are expected to cover up their shoulders, knees, and heads in some places. Not doing so could make you a target for crime, plus sticking to modesty considerations is a sign of respect in Indonesia. Catcalling and scams are common in some parts of the country, especially in big cities, so be aware of your surroundings and trust your instincts.
Find out everything you need to know about traveling solo in Indonesia, plus tips on where to go, here.
7. South Korea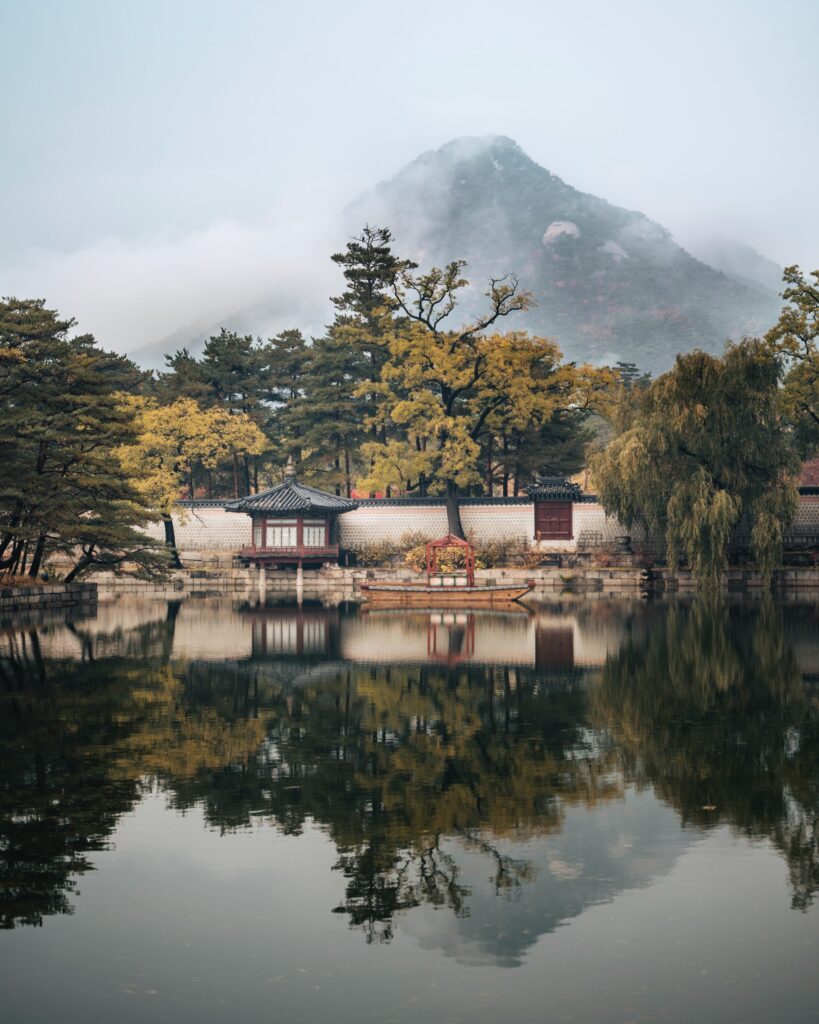 South Korea is an incredible destination for solo female travelers because of how safe it is and how generally open-minded the culture is. There's also plenty to do in South Korea; some travelers are even completely content with just sticking to Seoul, since it's such a big city with endless activities.
Beyond the busy streets of Seoul and Busan, you'll find that South Korea is full of natural beauty as well. Take Jeju Island, for example, where you can hike, ride horses, and enjoy incredible seaside views.
From the mouthwatering cuisine to the eclectic mix of modern and ancient architecture, South Korea is certainly not a destination to skip.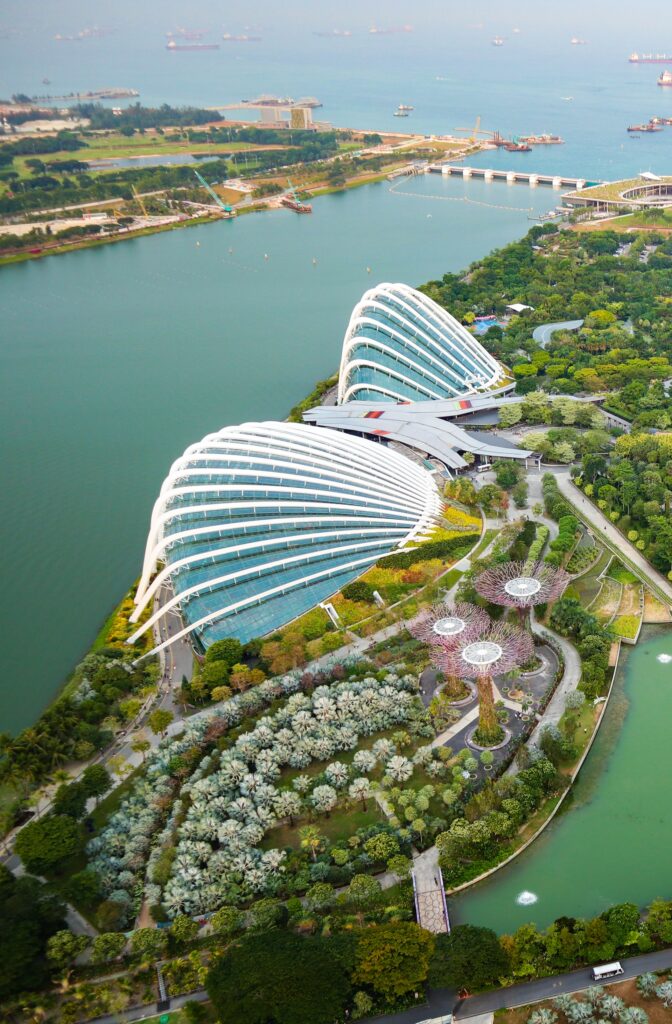 As one of the smallest, cleanest, and most well-organized countries in Asia, Singapore is a great spot for solo female travelers who enjoy the finer things in life. It's generally more expensive, but if you have the cash to spend, then go for it! If you're on a budget, there certainly are ways to make Singapore work for you, too.
The mind-blowing modern architecture and cosmopolitan vibe of Singapore is what attracts many travelers, along with the overall safety aspect, which makes it such an ideal place for solo women.
However, there's more to do here than just explore the city. Head to the Southern Islands to check out Singapore's beaches or spend a day trekking through the lush jungles of Pulau Ubin. However you decide to take on Singapore, you're sure to find plenty to do to keep you busy.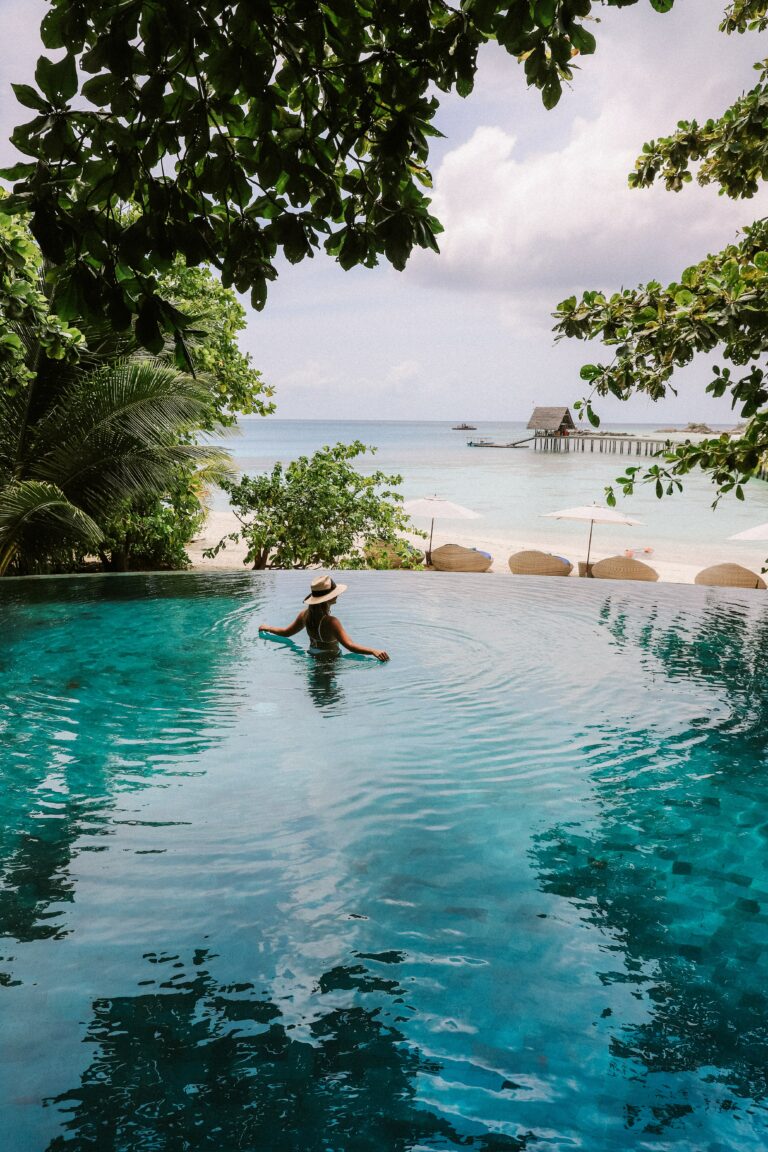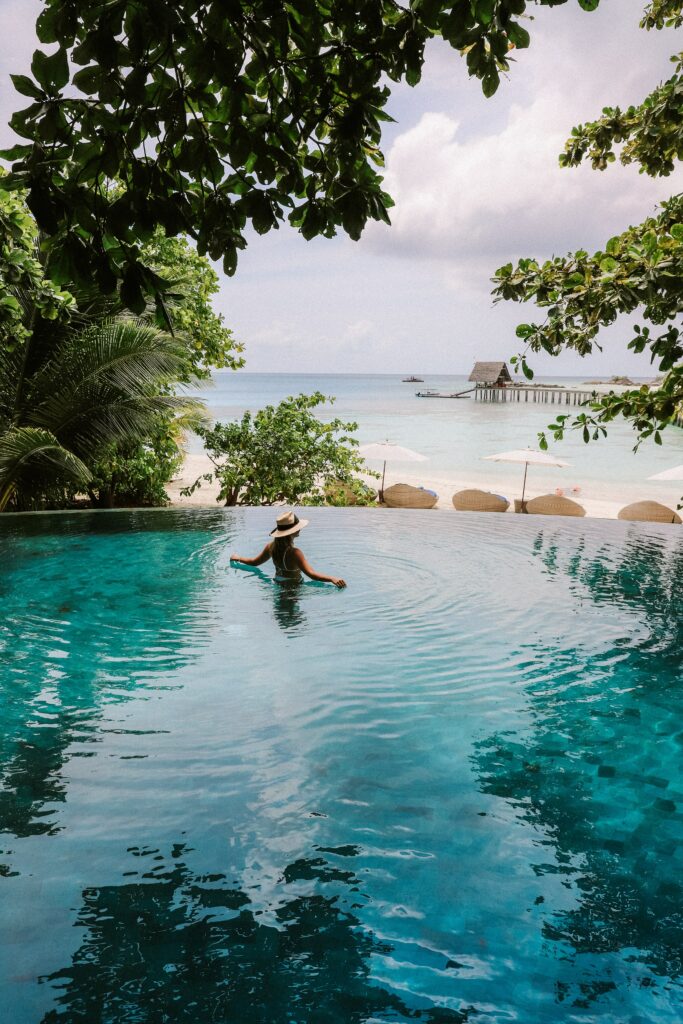 When it comes to idyllic island paradises, it doesn't get much better than the Maldives. There's a misconception that they are completely inaccessible to travelers on a budget, but you might be surprised at how affordable they can be. And since, as a solo female traveler, you won't be splitting costs, keeping things affordable is always a plus.
Some islands in the Maldives are entirely tourist oriented, but there are still many others that remain authentic to local customs. Either way, the Maldives is a safe destination for solo female travelers, and checking out the local islands is a great way to meet other people, locals and tourists alike.
Just remember that the Maldives is a Muslim country, and so bikinis and alcohol are not allowed on the islands.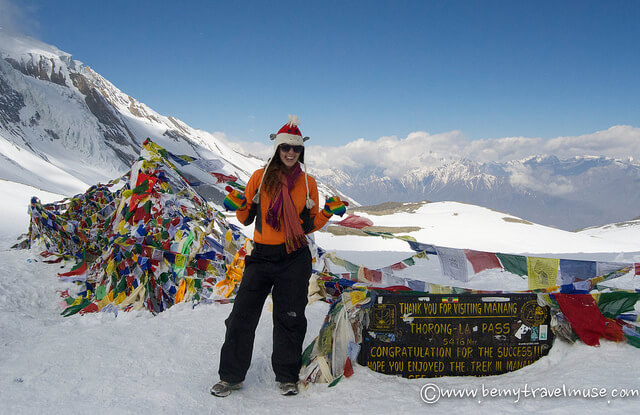 This is a destination for a solo traveler who is truly down for anything. Nepal is popular for its epic trekking , (including Mount Everest) and bustling cities, attracting adventurous travelers looking for an adrenaline rush. For a more accessible (but still challenging!) trekking experience, you can tackle the Annapurna Circuit, which you can even do without a guide.
Like many other destinations on this list, Nepal is not without its challenges when it comes to safety. Remember to avoid walking alone at night here, and follow other safety tips for solo female travelers. Keep in mind that women cover up their knees and shoulders in Nepal; doing so will help you avoid unwanted attention.
Pin me for later: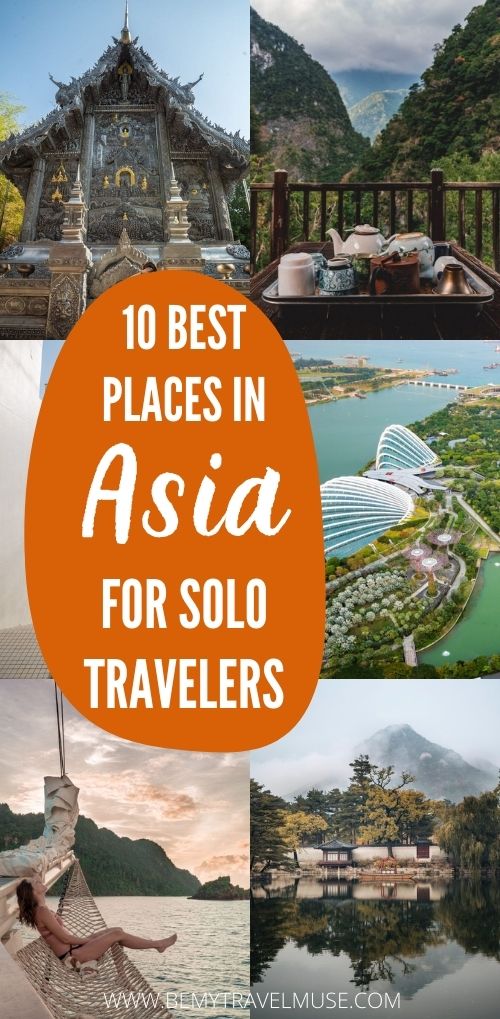 The truth is, almost any country can be ideal for a solo female traveler. With a bit of planning, prior solo travel experience, and following the expert advice of other women who travel solo, you can really take charge of your own travel dreams and go where you please. Asia is no exception.
Where else do you think is a great place in Asia for solo female travelers?