Even thinking about where to go in Africa can be overwhelming, as there are 54 countries to choose from and endless attractions and destinations in each one. How can anyone decide? To help you (at least a little bit) with your decision fatigue, I'm here to give you some ideas about some of the most beautiful spots in Africa. There's no particular order, as beauty is truly in the eye of the beholder with this one. You'll find some of the best areas to go on safari here, along with plenty of natural wonders, and even a couple of cities that you're sure to fall in love with.
These are in my opinion the most beautiful places in Africa:
1. Sossusvlei, Namibia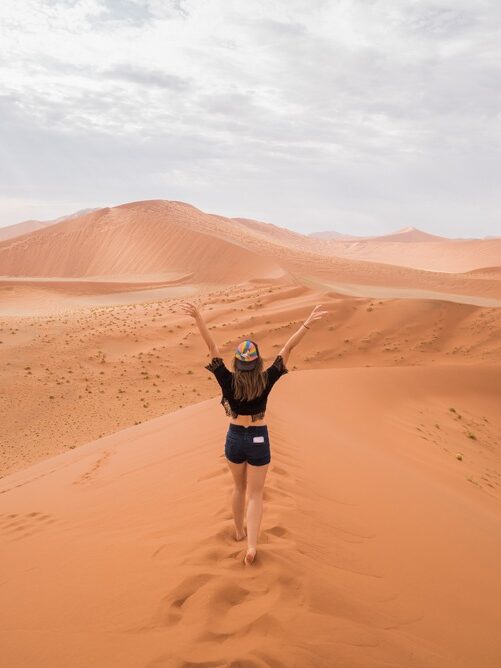 There's something about seeing bright orange dunes for miles in every direction that takes your breath away. The fiery hue of the sand contrasts with the baby blue of clear skies, giving your eyes a full-on feast. Considering that "Sossus" means "place of no return," this is one of the destinations on this list for daring travelers who aren't intimidated by the idea of going to the end of the earth.
Sossusvlei is part of Namib-Naukluft National Park, the largest protected area in the country. Thanks to conservation efforts, this beautiful natural area maintains its otherworldly landscapes, where you can see Mother Nature at her finest. Since it is so remote, make sure to read our Sossusvlei guide to get started planning.
2. Parc National des Volcans, Rwanda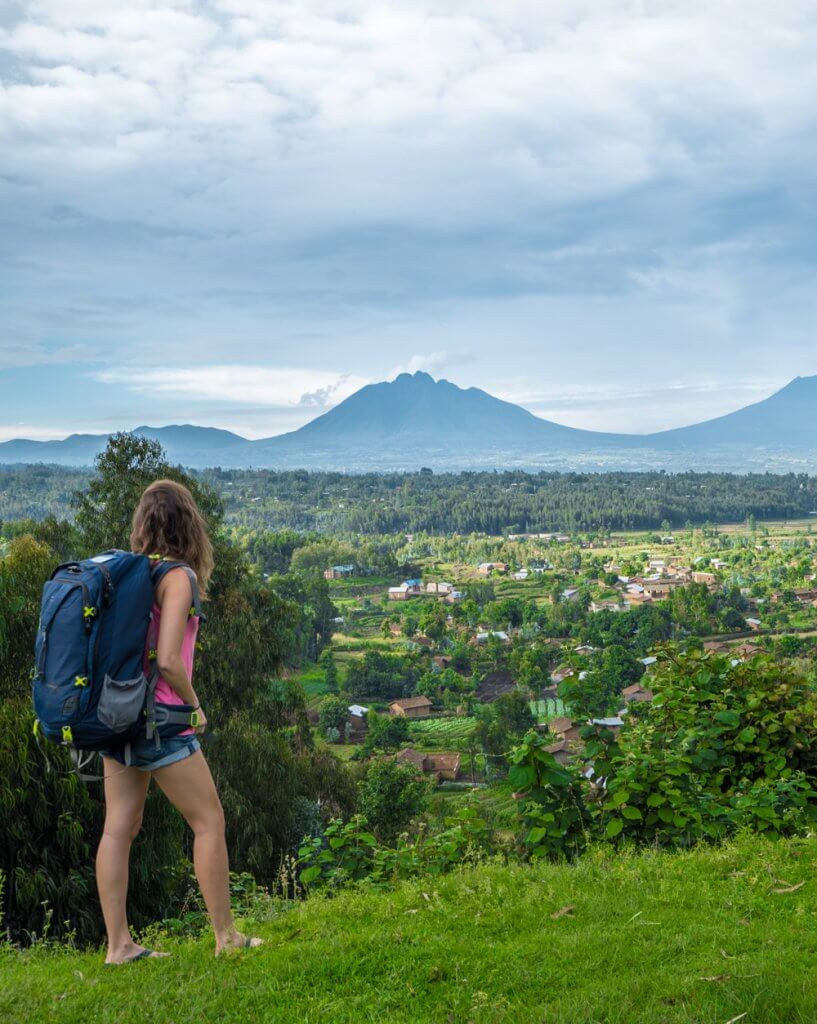 One of many beautiful places in Rwanda is Parc National des Volcans, close to the Ugandan border. This national park is home to ancient volcanoes, vibrant green rainforests, and the fascinating Musanze Caves, which hold some of the country's most sacred legends. These caves were formed 62 million years ago, after the last estimated volcanic eruption in the park.
Parc National des Volcans is a popular spot for a gorilla trek, as well as spying other wildlife, such as chimpanzees, rare golden monkeys, and hundreds of species of native birds.
Going to Rwanda specifically for the breathtaking scenery and wildlife is understandable, but don't miss out on the chance to learn about the country's history. The Rwandan genocide of 1994 is a far more complex and heartbreaking story than could have possibly been portrayed in the popular movie Hotel Rwanda. Check out the Kigali Genocide Memorial Centre to get a glimpse into Rwanda's difficult past and how the country and its courageous people have been rebuilding since then.
3. Bwindi Impenetrable National Park, Uganda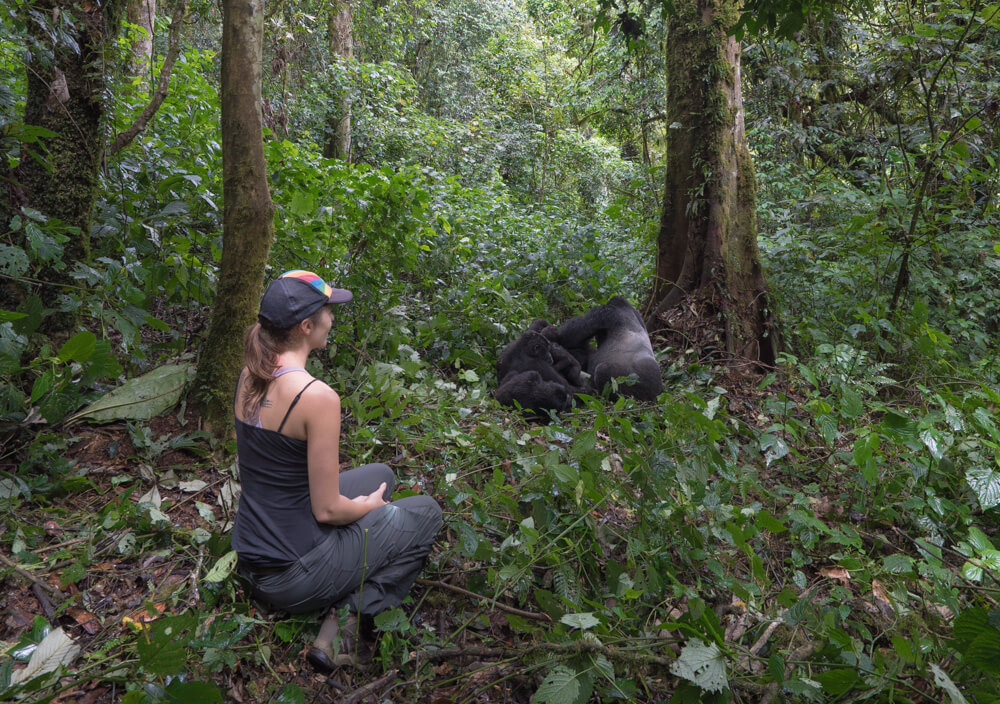 Similar to Rwanda, a lot of tourists visit Uganda specifically to see the mountain gorillas in Bwindi. Can you blame them? With the possibility of getting up close to these amazing creatures, it's no wonder why so many people have Bwindi Impenetrable National Park on their bucket list.
Not only is this national park one of the best places in the world to see gorillas in their natural habitat, but it's also spilling over with incredible vistas of the jungle, a spectacular variety of plants, and plenty of other animals to see.
If you're combining a trip to Bwindi in Uganda with your Rwanda itinerary, consider this tour, which starts in Kigali and spends three days in Bwindi to see the gorillas.
4. Ngorongoro Crater, Tanzania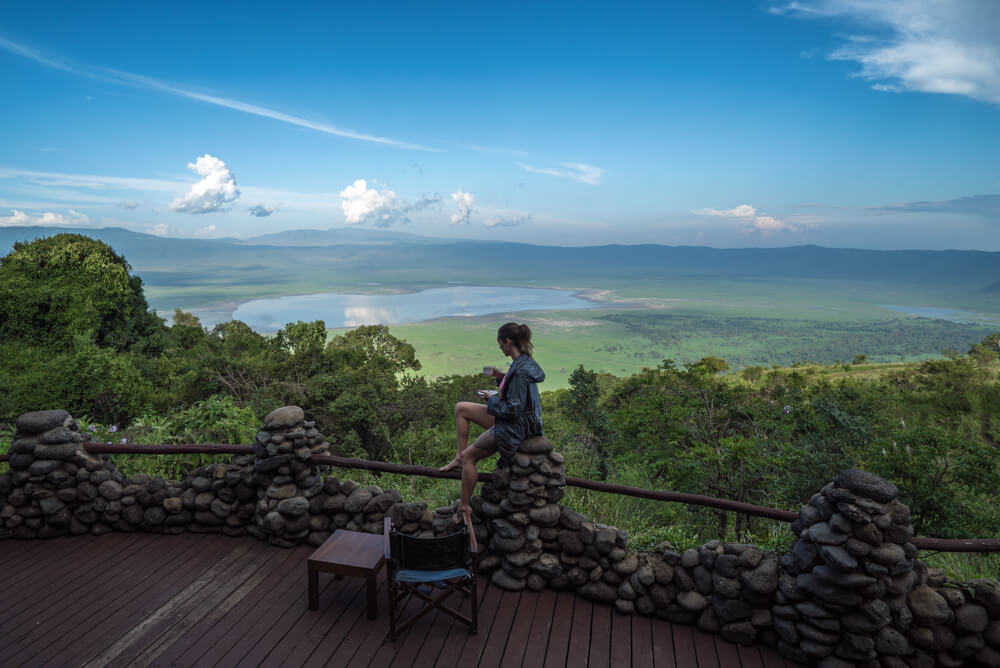 Choosing just one destination in Tanzania seems like an impossible task. After all, the country has everything an adventurous traveler could want: lush green mountains, white-sand beaches, and vibrant cities with incredible gastronomy and cultural experiences. If you can, spend some time exploring the different landscapes of Tanzania, but don't miss out on the jaw-dropping Ngorongoro Crater.
The Maasai people gave the crater its name, which means "gift of life" in their language. It's one of the Seven Natural Wonders of Africa and the world's largest inactive, intact, and unfilled volcanic caldera. Here you'll find an interesting mix of verdant jungles and savannah-like plains, as well as around 25,000 animals living in the crater, including the critically endangered black rhino. This is one of the most beautiful spots to see wildlife in Africa, hands down. Find out everything you need to know before visiting the Ngorongoro Crater here.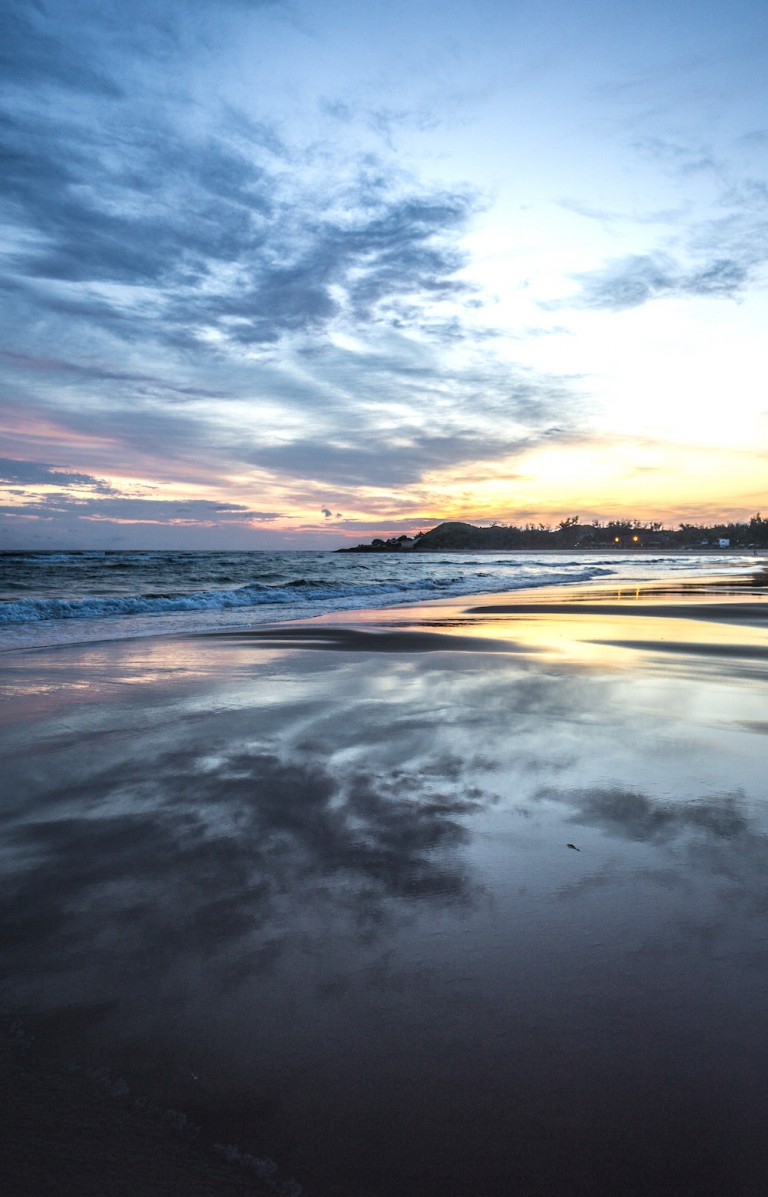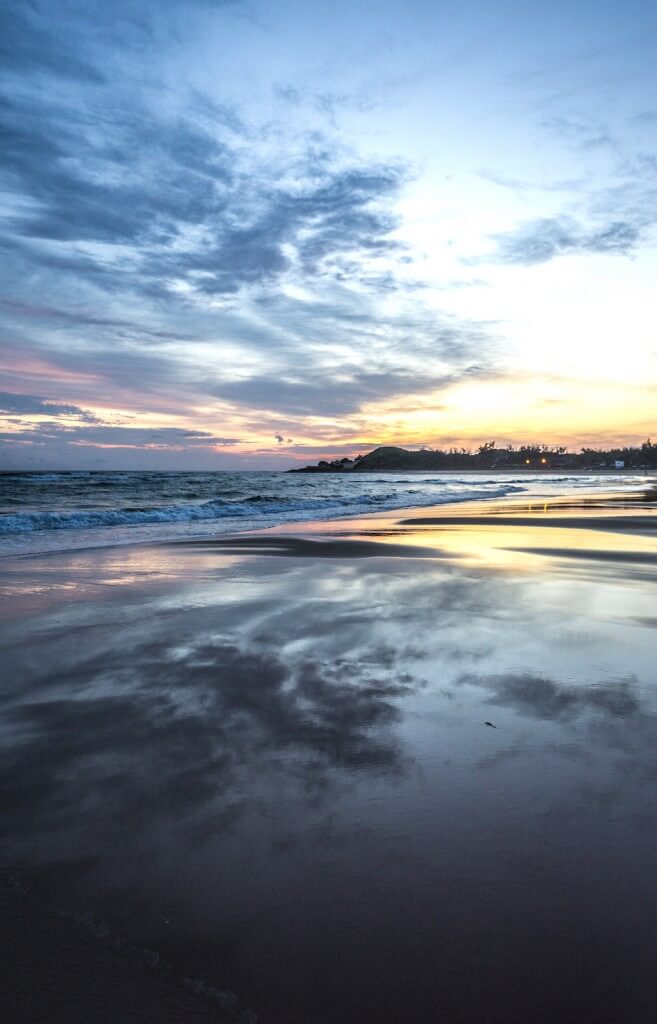 Tofo Beach is one of those places in Africa that are completely worth the journey to get to. Located on the coast of southern Mozambique, this haven is an absolute dream, with its miles of seemingly untouched coast, surf culture, whale sharks, and friendly residents. It's one of the best destinations in Africa — let alone Mozambique — for scuba diving, too.
This sleepy town is in the province of Inhambane, which Mozambicans call "Terra de Boa Gente," aka "Land of Good People." Beyond being stunning and fit for any postcard, Tofo is a fantastic spot to get to know Mozambican people and fully immerse yourself in the culture. Is there anything more beautiful than that?
Another stellar beach stop to add to your Mozambique itinerary is Vilanculos, which is just a few hours north of Tofo. It has a similar vibe, but is even more laid-back and off the beaten path.
6. Okavango Delta, Botswana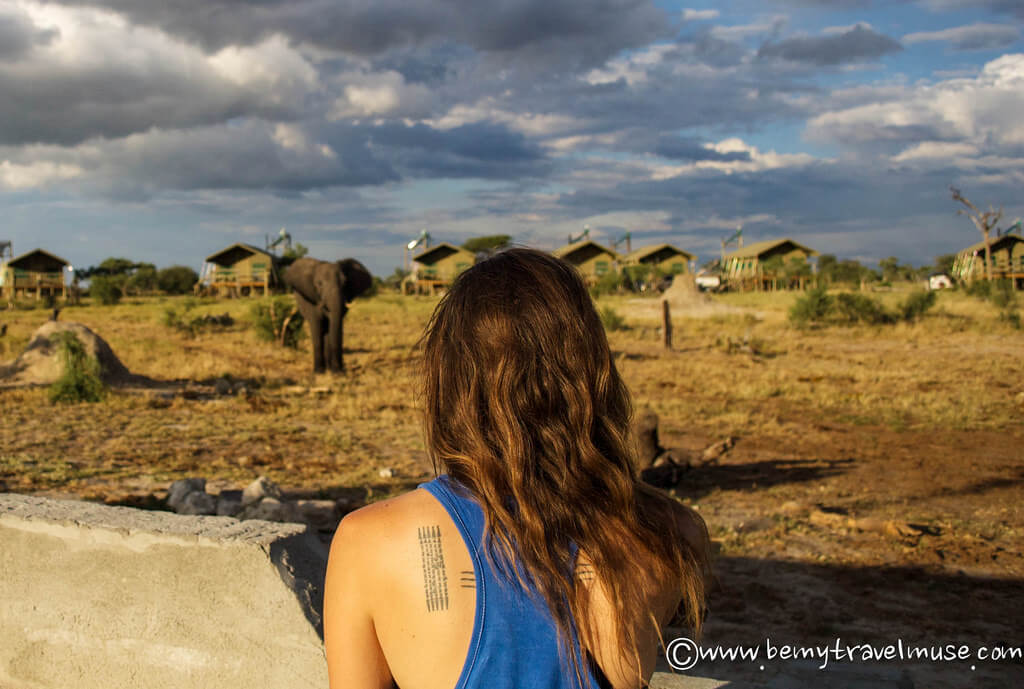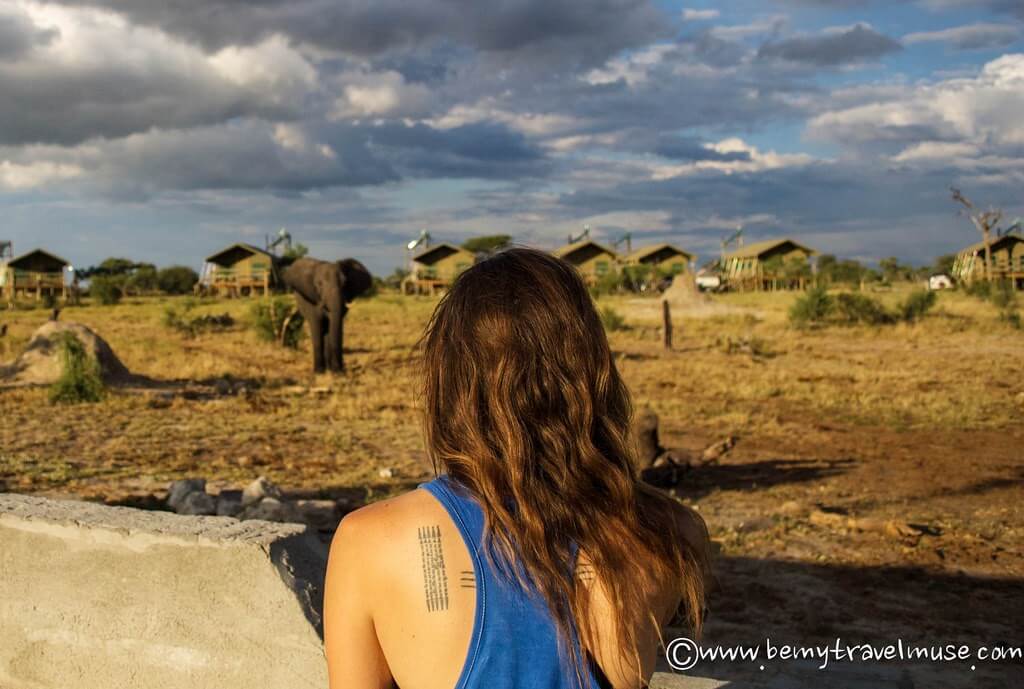 Known as Africa's last Eden, the Okavango Delta in Botswana is a UNESCO World Heritage Site that is home to elephants, hippos, crocodiles, buffaloes, and thousands of other species of wild animals. The delta floods every year from March to June, quenching the the thirst of the otherwise dry land.
The best way to see Okavango Delta is to fly above the area in a lightweight plane (this tour includes a helicopter ride and a scenic flight) to see the giant herds of animals enjoying the abundance of water.
Another excellent option for seeing the wildlife there is taking a mokoro (dugout canoe) through the waterways on this full-day tour. Since going on safari here is the ultimate, don't miss out on all these tips on getting the best photos in Botswana to capture your travel memories.
7. Victoria Falls, Zimbabwe & Zambia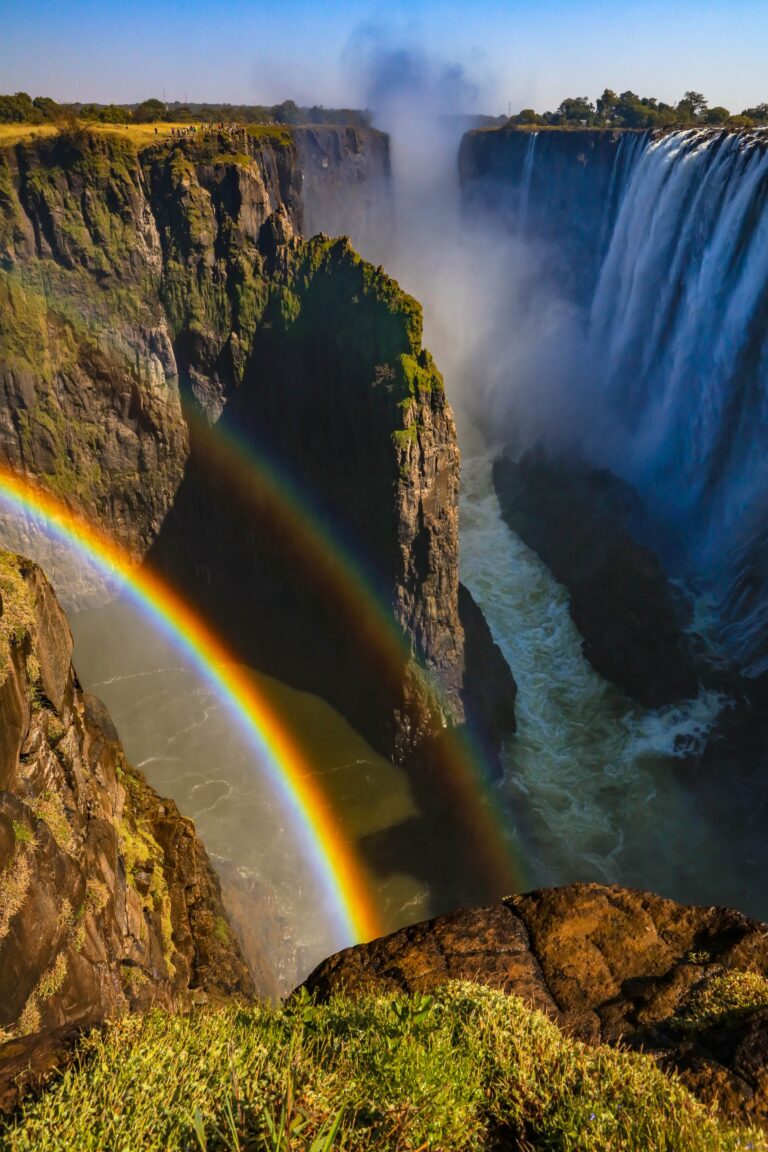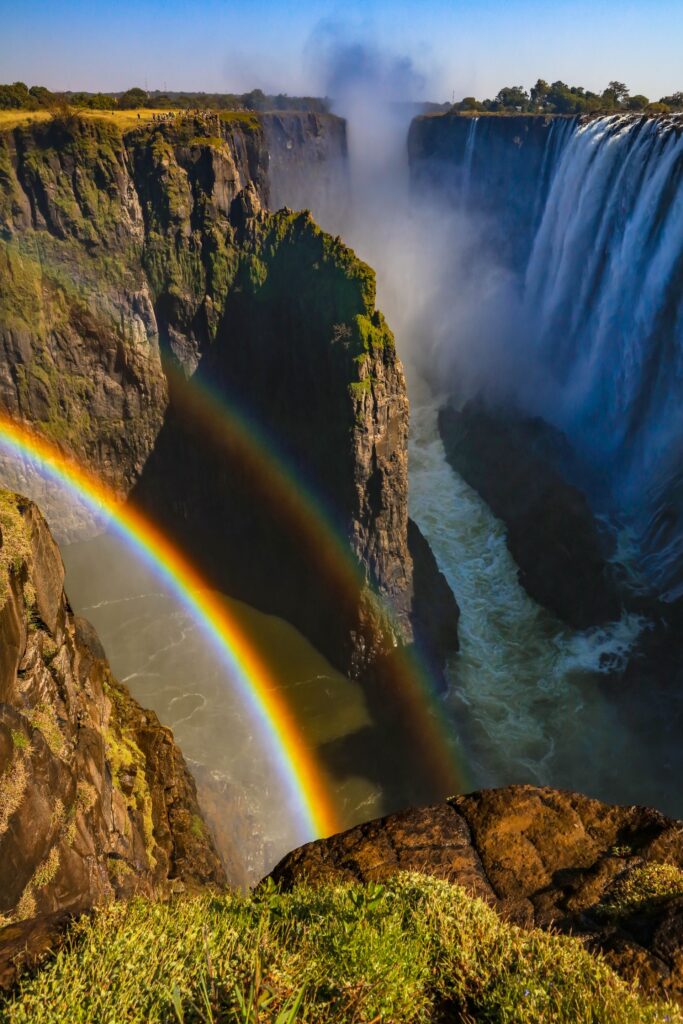 As one of the Seven Natural Wonders of the World (not just Africa!), Victoria Falls is an unforgettable destination. Since it sits right on the border of Zimbabwe and Zambia along the Zambezi River, you can access the top of the falls from either country. The largest number of viewpoints are on the Zimbabwe side, however, where you'll be able to see the 1,700-foot falls in their entirety. On the Zambia side, from Mosi-oa-Tunya National Park, you'll see the falls from an entirely different angle. This just means that to get the full effect of Victoria Falls, you should definitely try to see them from both sides.
There are plenty of options for seeing this spectacular site. You can venture to Devil's Pool on Livingstone Island, where you can sit in a pool above the waterfall. Another epic option is to take a helicopter over the falls from Livingstone. (If you're in Kasane, Botswana, you can also take a day trip to Victoria Falls.)
8. Sidi Bou Said, Tunisia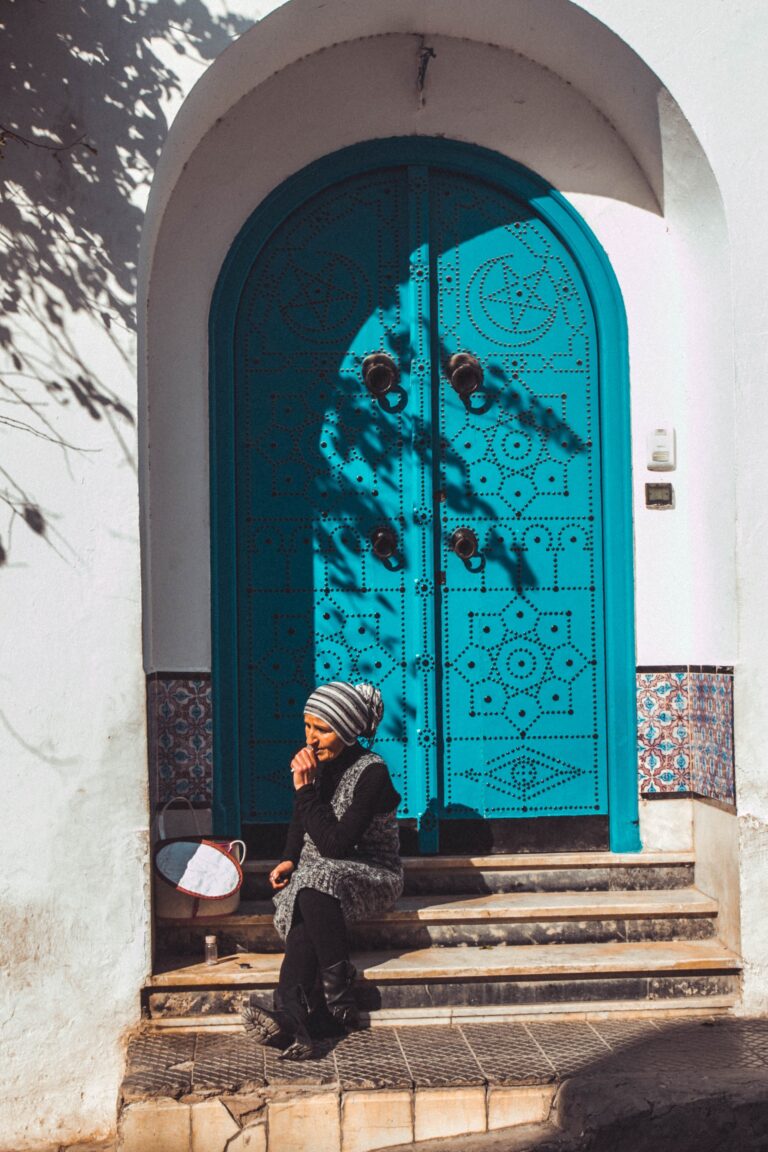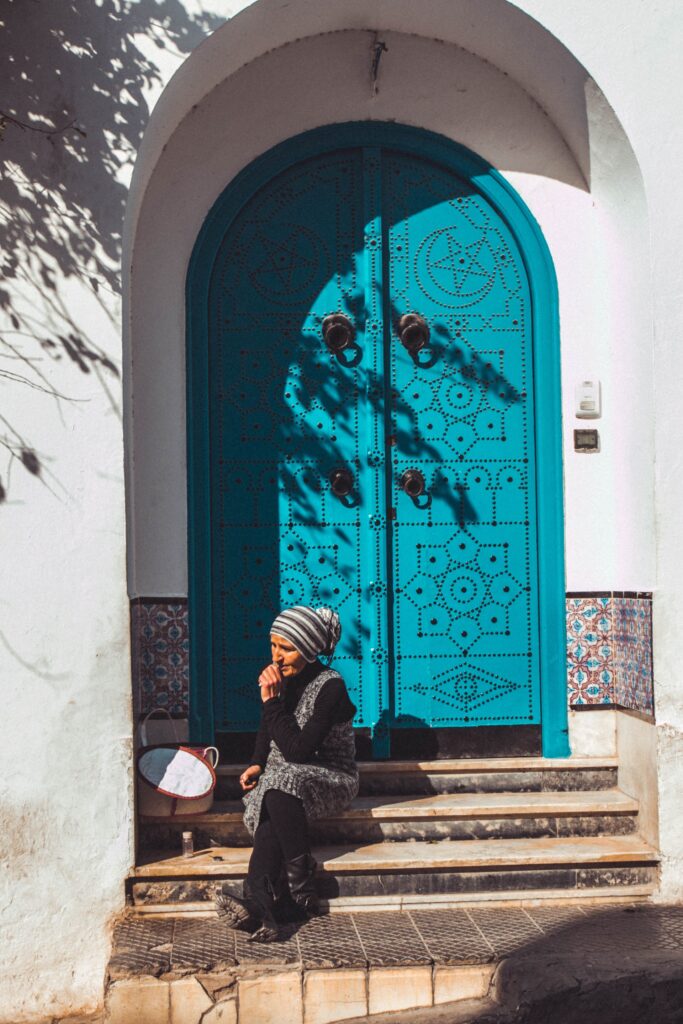 Sidi Bou Said gives Mediterranean feels for days, combined with features that are uniquely African, for a picture-perfect glimpse of the continent's incredible diversity. This small village in Tunisia has sweeping views of the Mediterranean Sea, with quintessential white walls and splashes of cobalt and turquoise on the doors, building ornaments, and ornate tiles. The studded doors, like the one in the photo above, are iconic here, creating the perfect backdrop for your new favorite Instagram post.
There's no wonder why so many artists visit Sidi Bou Said to paint their canvases. In fact, this village was one of Henri Matisse's favorite sources of inspiration.
Get a full day tour of Sidi Bou Said from Tunis here.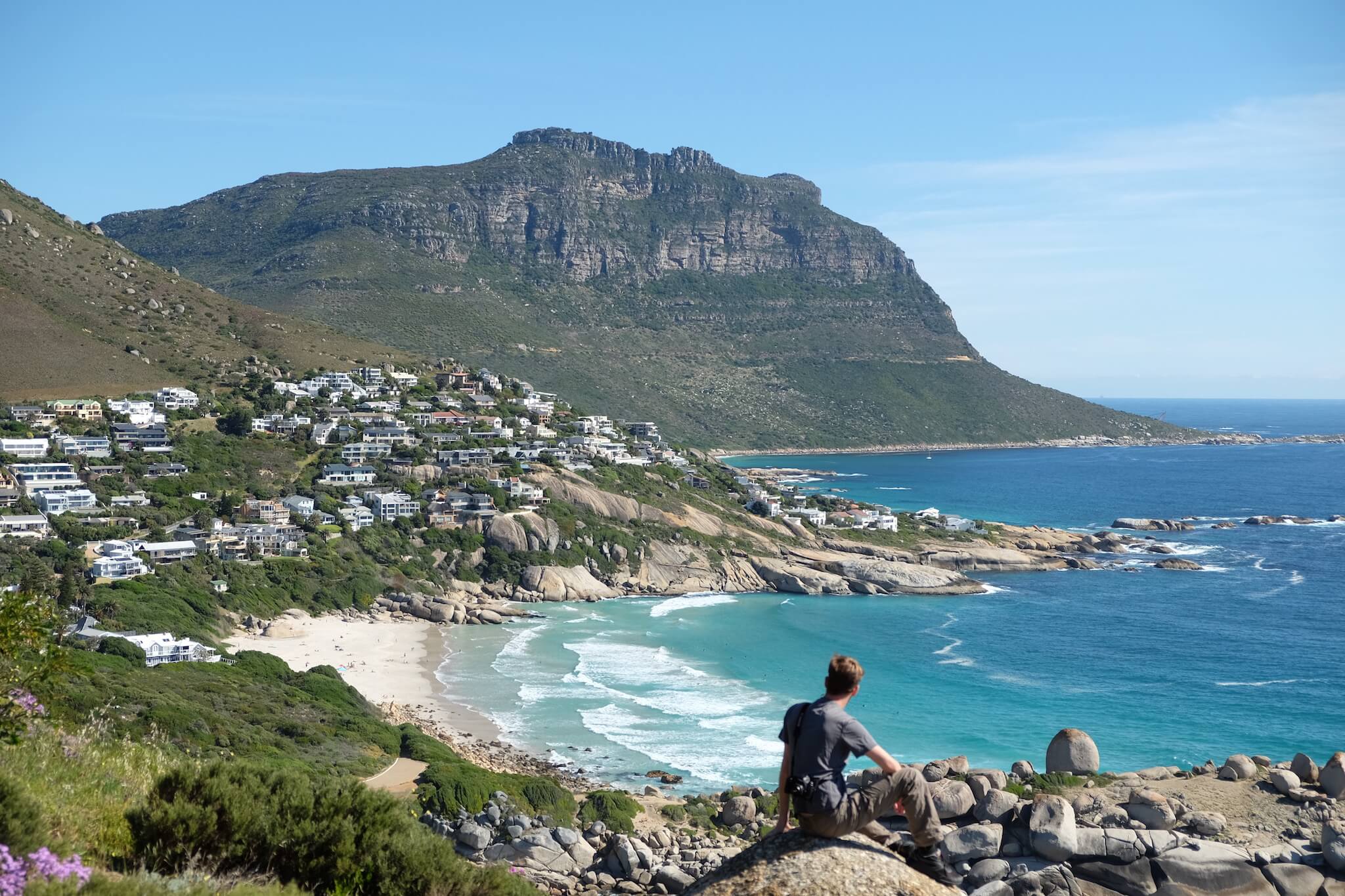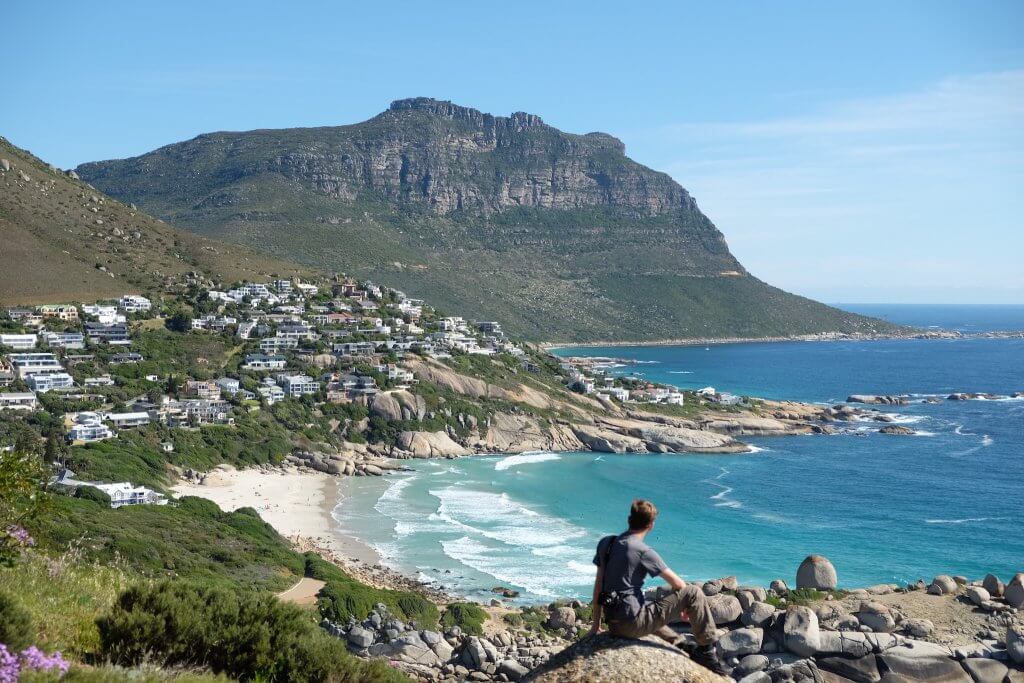 There are seemingly endless beautiful sights in South Africa, so you may want to consider spending a good amount of time road-tripping through the country if you can. Choosing just one place to represent this astoundingly beautiful country is a bit tricky, but Cape Town is one of the cities you just can't miss, and there are a few reasons why.
First, Table Mountain at the southernmost tip of the continent is truly legendary all on its own. You can take a cable car to the top and see penguins at Boulders Penguins Colony, or hike there with a guide. There are even helicopter rides so you can see this incredible natural wonder from above.
Table Mountain is just the beginning of what you'll discover in Cape Town. From the stories-high murals throughout town to its lovely beaches, you'll find plenty to do here. Plus, South Africa as a whole is quite affordable and even made our list of the cheapest destinations to visit in 2022.
10. Lake Malawi, Malawi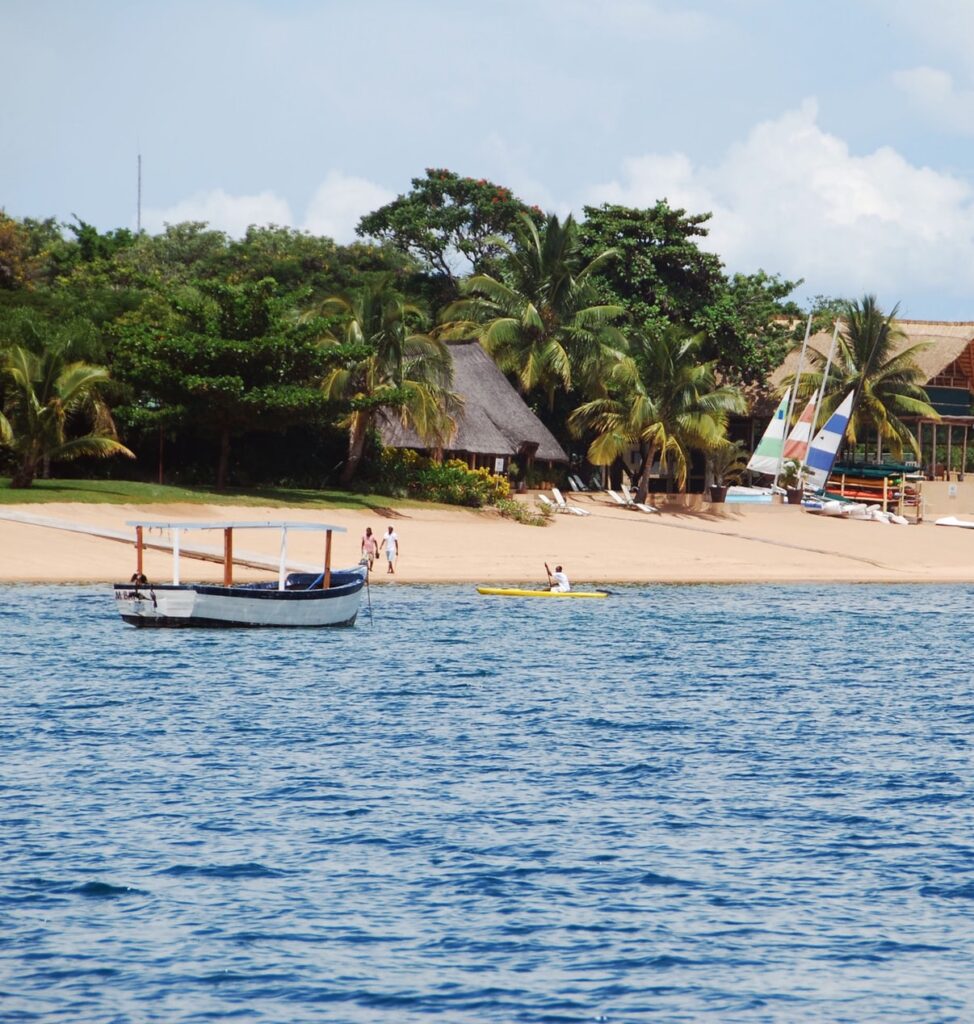 Don't be fooled by the tropical beach vibes in the photo above. While Malawi is landlocked and hundreds of miles from the nearest ocean, Lake Malawi gives an almost identical experience as being on the shore of the peaceful Indian Ocean. The large lake has unspoiled beaches with a 360-degree mountainous backdrop, giving other seaside destinations a run for their money.
One of the best lodgings on Lake Malawi is Monkey Bay, a sleepy fishing town with just enough infrastructure to satisfy your needs but still relatively off the beaten path.
11. Le Morne Brabant, Mauritius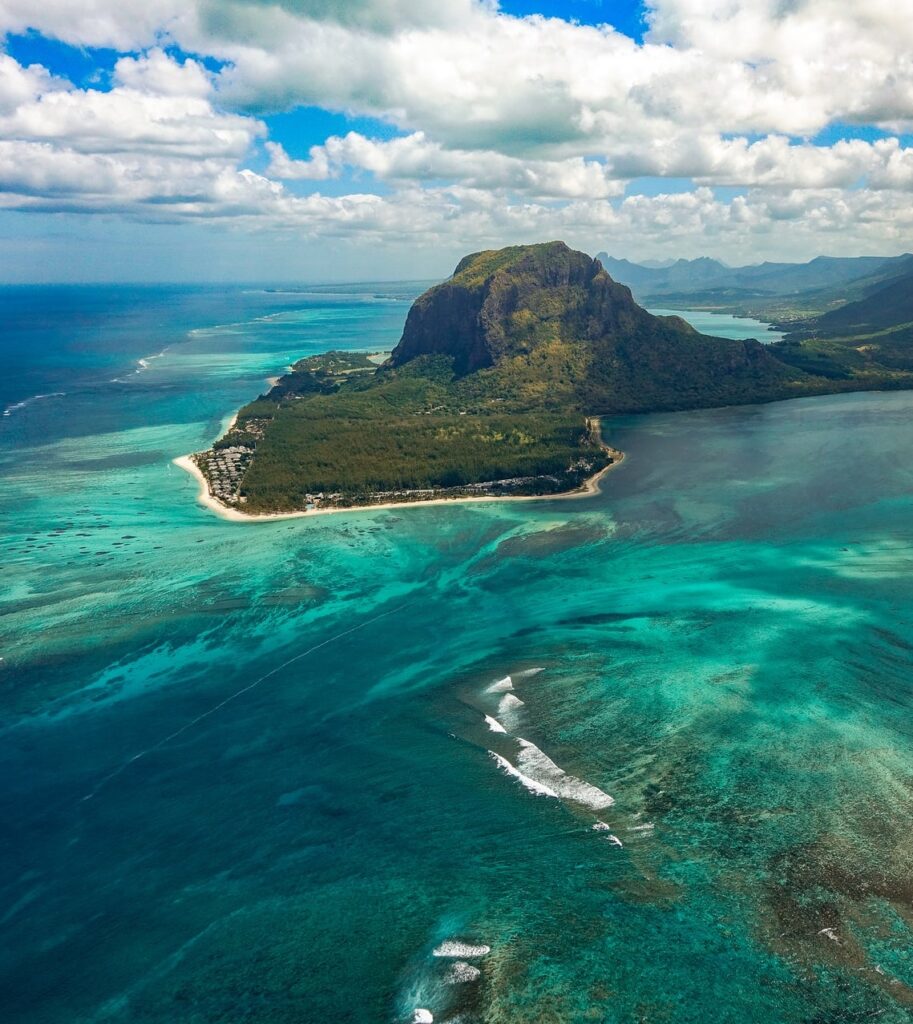 Mauritius is an island nation as beautiful as it is ethnically diverse, making it one of the most unique destinations in Africa. The awe-inspiring Le Morne Brabant Mountain is a UNESCO World Heritage Site offering panoramic views of the varied blue hues of the Indian Ocean below.
Not only is Le Morne Brabant a gorgeous natural wonder, but it's also an important historical site in Mauritius. Consider taking a sunrise hike to the summit with a guide, who will give a detailed explanation of the mountain, stopping to marvel at its unique underwater waterfall along the way.
12. Amboseli National Park, Kenya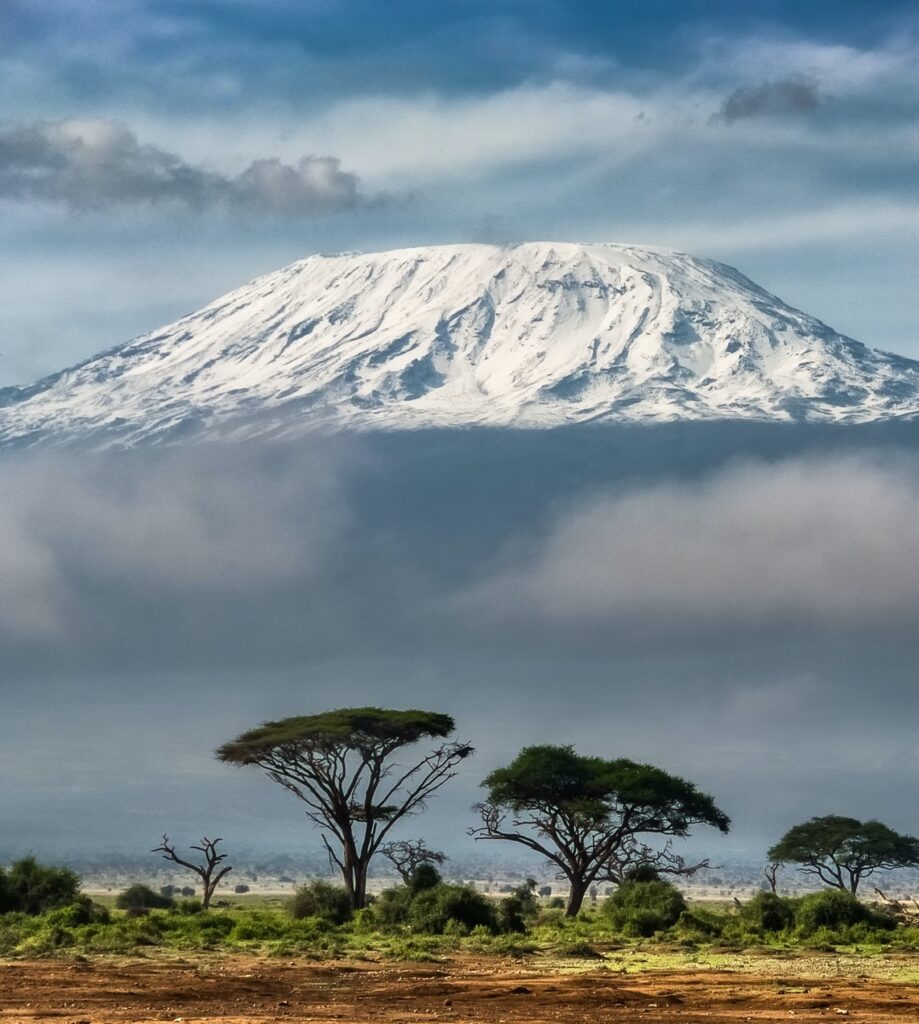 Ever dreamed of waking up to a view of Mount Kilimanjaro? Luckily, you can while visiting Amboseli National Park in Kenya. This view alone makes the park worthy of a spot on this list, but there's even more beauty to behold here. As it's a popular safari destination, you'll have the chance to see all kinds of animals in Amboseli, from rare pink flamingos to towering African elephants to big cats and more. Seeing these animals with Kilimanjaro in the background is what makes this one of the most epic places in the world for a safari.
There are many options for going on safari in Amboseli National Park. This three-day tour will pick you up from your accommodations in either Nairobi or Mombasa, and includes two nights of accommodations, meals, and an experienced guide. If you just want to experience Amboseli for a day, there are also day trips from Nairobi.
Pin me for later: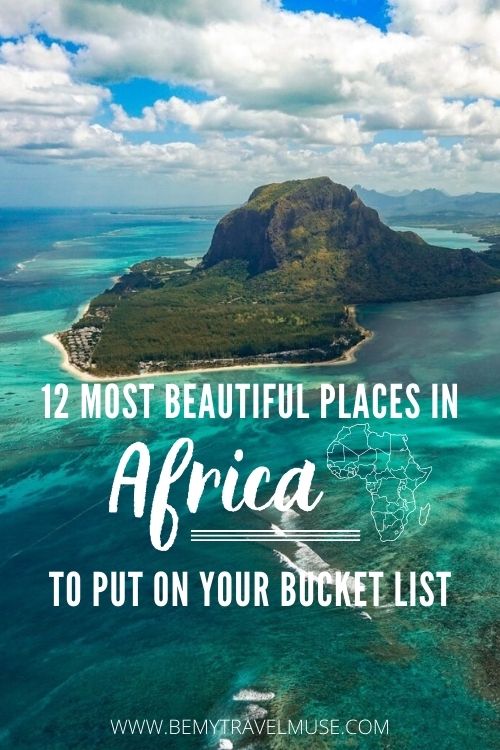 That does it (for now!) for this list of the absolute most beautiful places in Africa. There are plenty others that definitely deserve a spot, and with the continent being so large and diverse, there could be no end to it. For now, I hope that these will give you some inspiration to visit Africa and experience at least one of these incredible destinations.
If you've been to Africa, what others would you recommend?