It's pretty darn magical that in Europe you can take a road trip starting in one country and within just a few hours end up in another with a whole different culture and language. As an American, this still blows my mind and makes me want to explore more of the continent.
This is a list of some of the absolute best places to visit in Europe, and although it doesn't include every country, I hope it helps you spice up your own European bucket list:
30. Braga, Portugal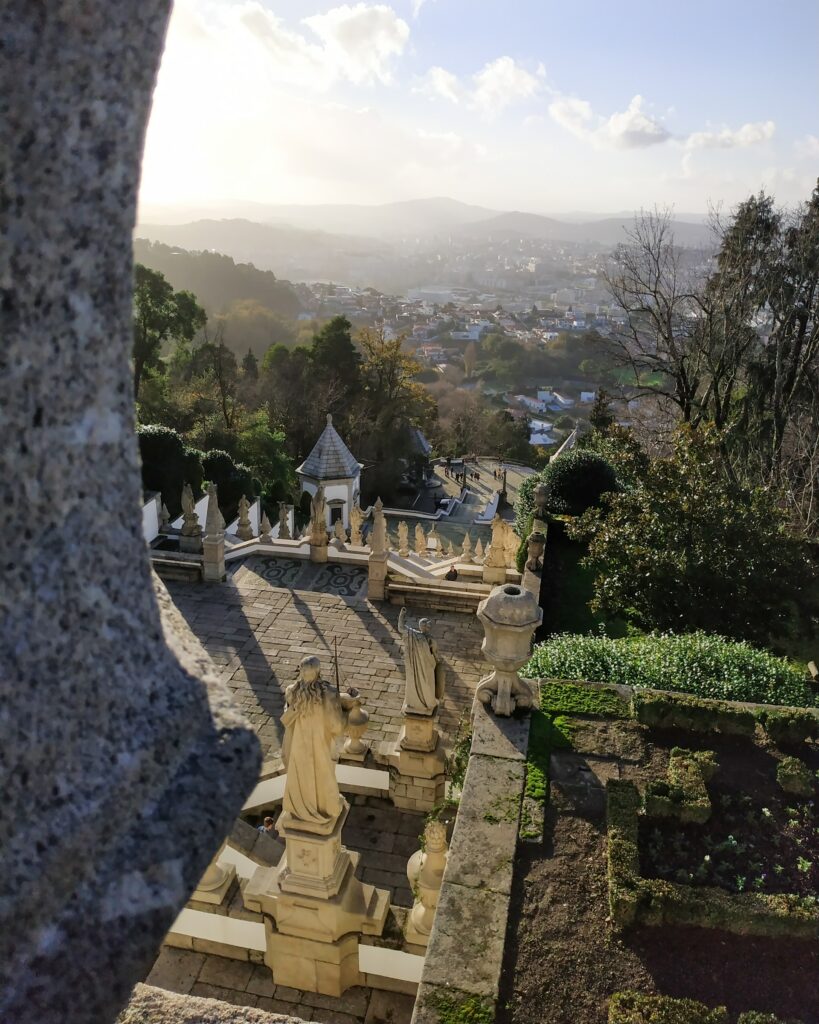 Most travelers who visit Portugal tend to stay in Lisbon and Porto, which are both incredible cities. However, those who skip the opportunity to visit Braga are definitely missing out on this underrated treasure. Braga is only a 45-minute drive north of Porto and has everything that makes northern Portugal a can't-miss destination: towering and intricately designed cathedrals, rolling green hills, stunning gardens, and tons of history to uncover.
One of Braga's most interesting attractions is the Image Museum, which was once a 14th-century medieval tower and now showcases the work of some of Portugal's most renowned photographers. Also, climb to the top of the staircase at Bom Jesus de Braga to get one of the best views of the city.
29. Lagos, Portugal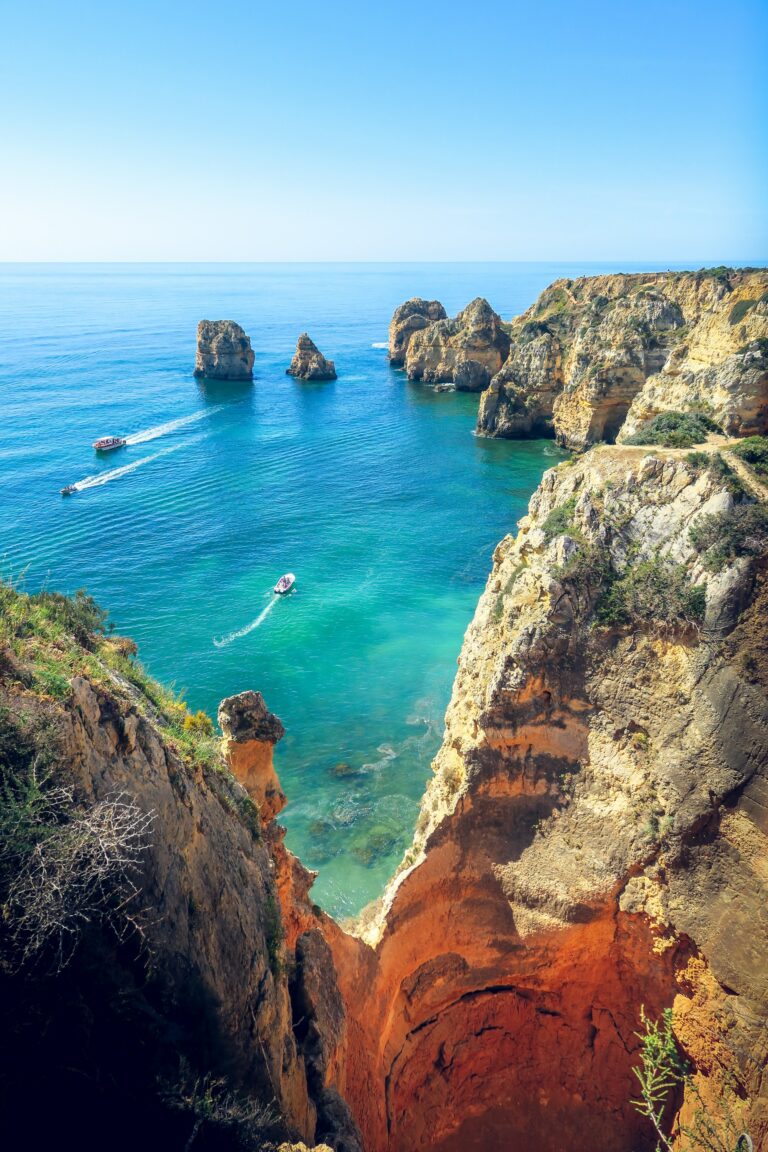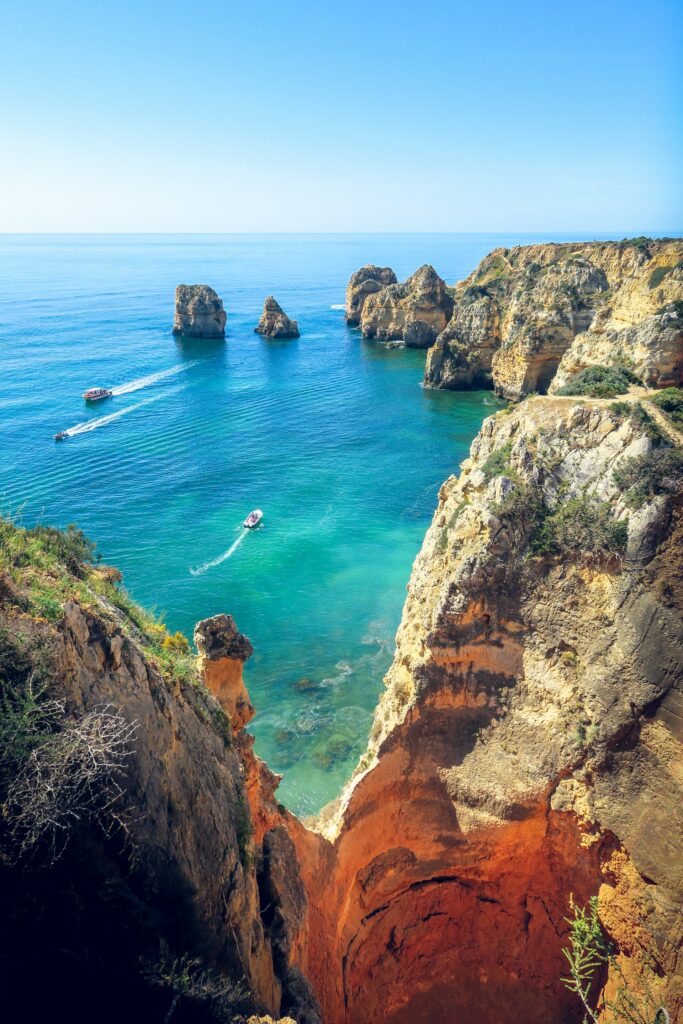 Warm sunny beaches, surf hot spots, and a relaxed atmosphere await you in Lagos. One of Portugal's coolest places, it boasts warm weather all year round, making it a magnet for beach lovers and northern snowbirds. Although it's a small town, there's plenty to do, and many travelers report it "sucking them in" with its charm and laid back vibe.
Besides surfing, you can also kayak to search for sea caves or take a tour to see them. Lagos is also known for its marine life, especially the dolphins you can see year round.
28. Canary Islands, Spain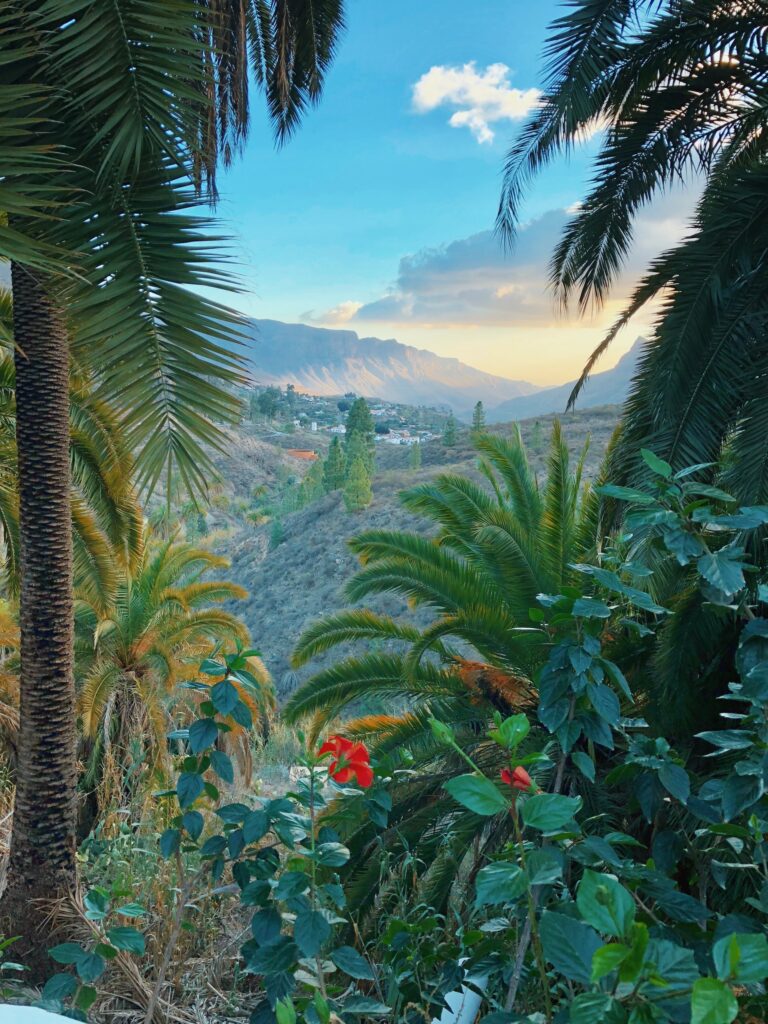 The Canary Islands are eight small islands off the coast of West Africa, although they're technically a part of Spain. Across them, you'll find a rich diversity of landscapes, food, and culture, making this one of the world's most unique destinations. The Canaries are also known for having incredible weather: long hours of sunshine with little rain and mild temperatures.
Besides the iconic beaches and lush greenery, you'll find that this small archipelago is bursting with culture. In fact, this is the only place on earth that has a whistling language, called silbo gomero, which is native to the islands and joins Spanish, Catalán, and other languages spoken here.
Another huge draw is the incredible whale watching, which you can enjoy at any time of year. Various species inhabit the nearby waters at different times of year; you can check them out on a whale watching tour.
27. Granada, Spain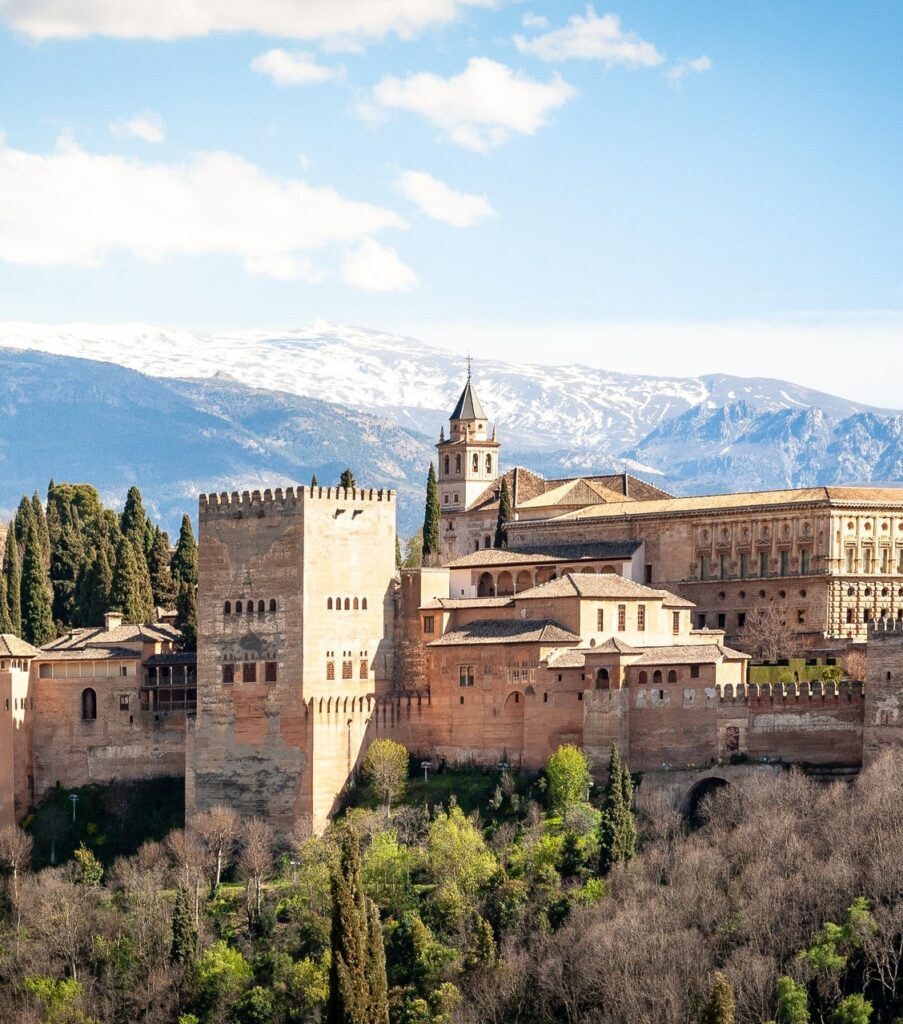 One of the most enchanting places in Spain is Granada, the southern part of the country. Most visitors go to see the Alhambra, aka "Red Palace." This UNESCO World Heritage site was built in the 13th century by Moorish rulers and is quite large, covering over 140,000 square meters (35 acres) in three distinct parts.
Because of its size, complexity, and wealth of history, it's best to tackle the Alhambra with a guide for a day. This guided tour is great because it includes the famous Nasrid Palaces.
Beyond the Alhambra, Granada is full of beautiful architecture and is also known for its impressive gastronomy. Don't miss out on the delicious Spanish dish called tortillas de Sacromonte, which are unique to the region.
26. Nice, France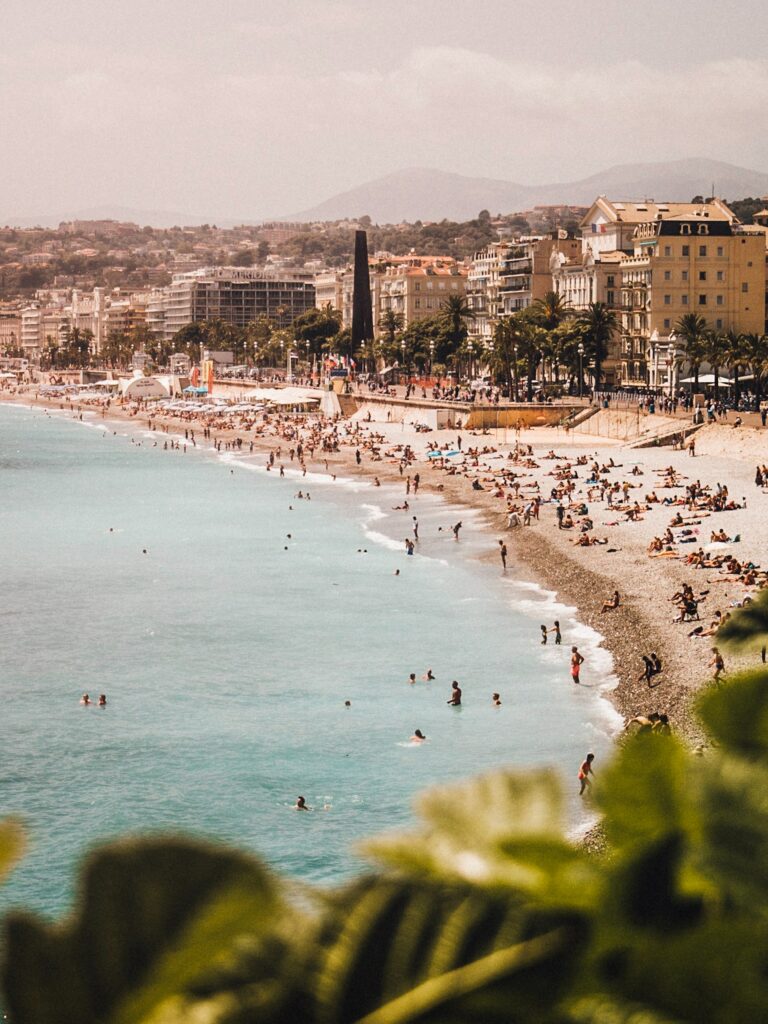 Nice is one of those cities that travelers always come back to. It has the essence of a fairytale setting, so it's no wonder why it's one of the absolute best summer destinations in all of Europe. After all, it was Henri Matisse's and other Impressionist artists' chosen home. Nowadays, Nice has its very own Musée Matisse, which honors him and his works.
Besides being an artists' haven, Nice is also an incredible gastronomic paradise that's perfect for a traveling foodie. Try a socca (chickpea pancake), one of the city's most quintessential snacks. And of course, the French wine isn't half bad either!
25. Bern, Switzerland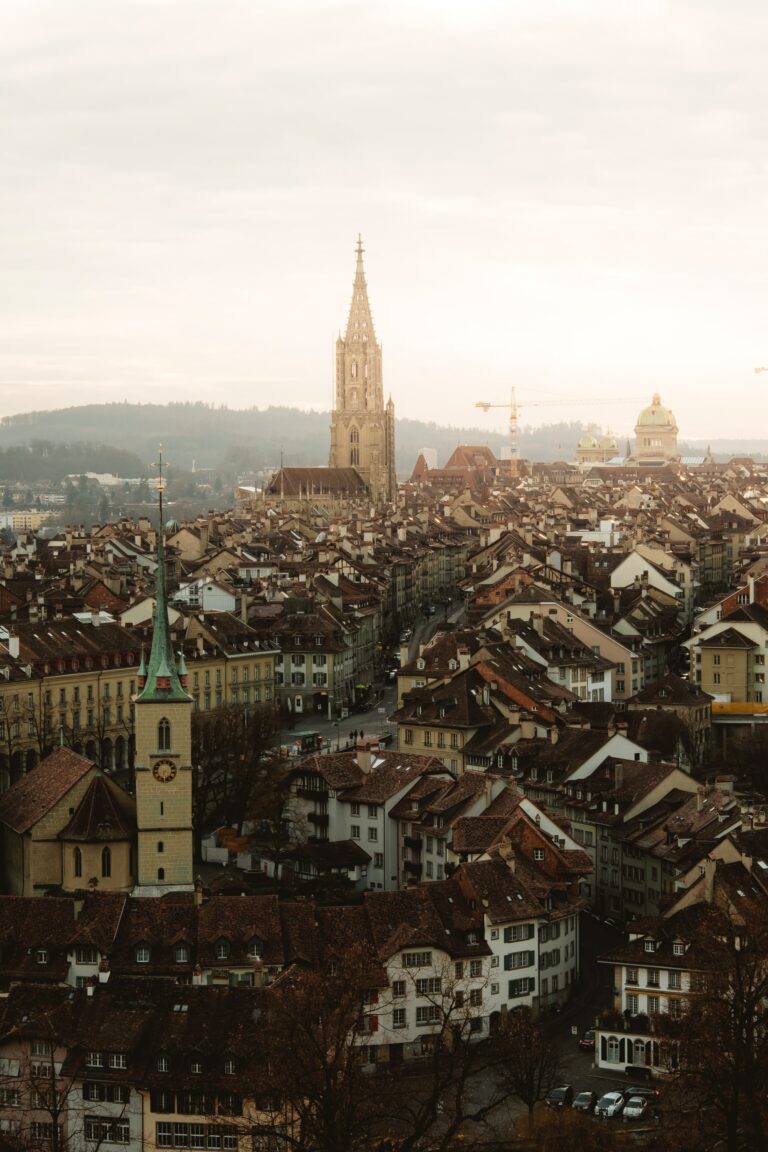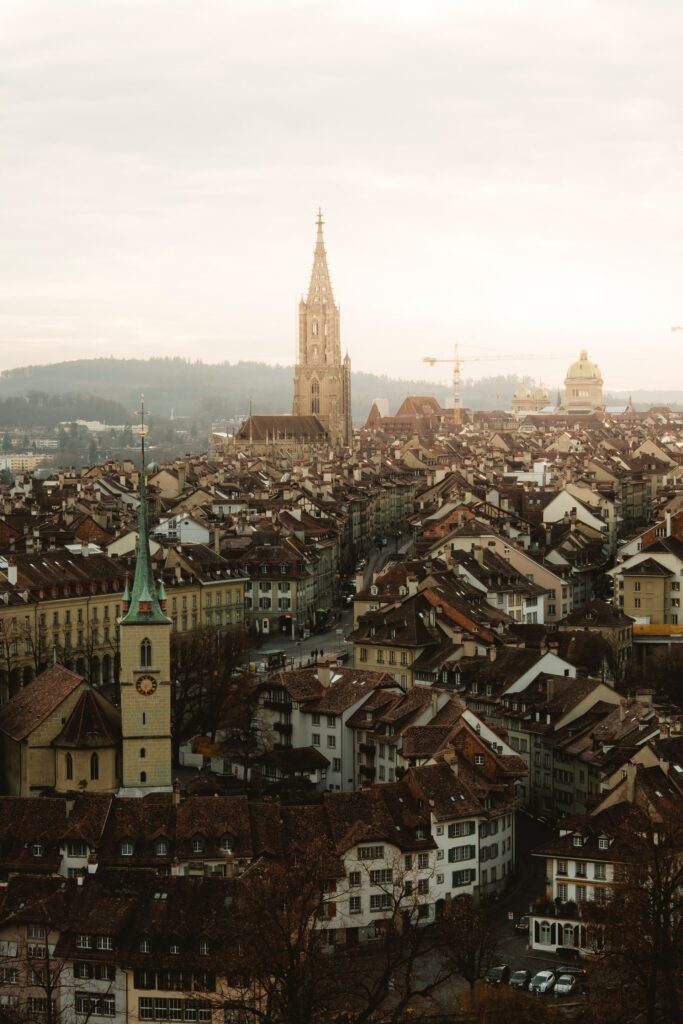 Even though it's one of the largest cities in Switzerland, Bern has more of a small-town feel. Known as the "city of fountains," it has dozens of beautiful and strange fountains in the historic center alone (like a 500-year-old one of an ogre eating a child — yikes).
Hang out in Bern's Old Town, bordered by the Aare River, and check out the medieval architecture paired with quintessential Swiss-style buildings. Start your trip with a historical walking tour to learn more about the city!
24. Cavtat, Croatia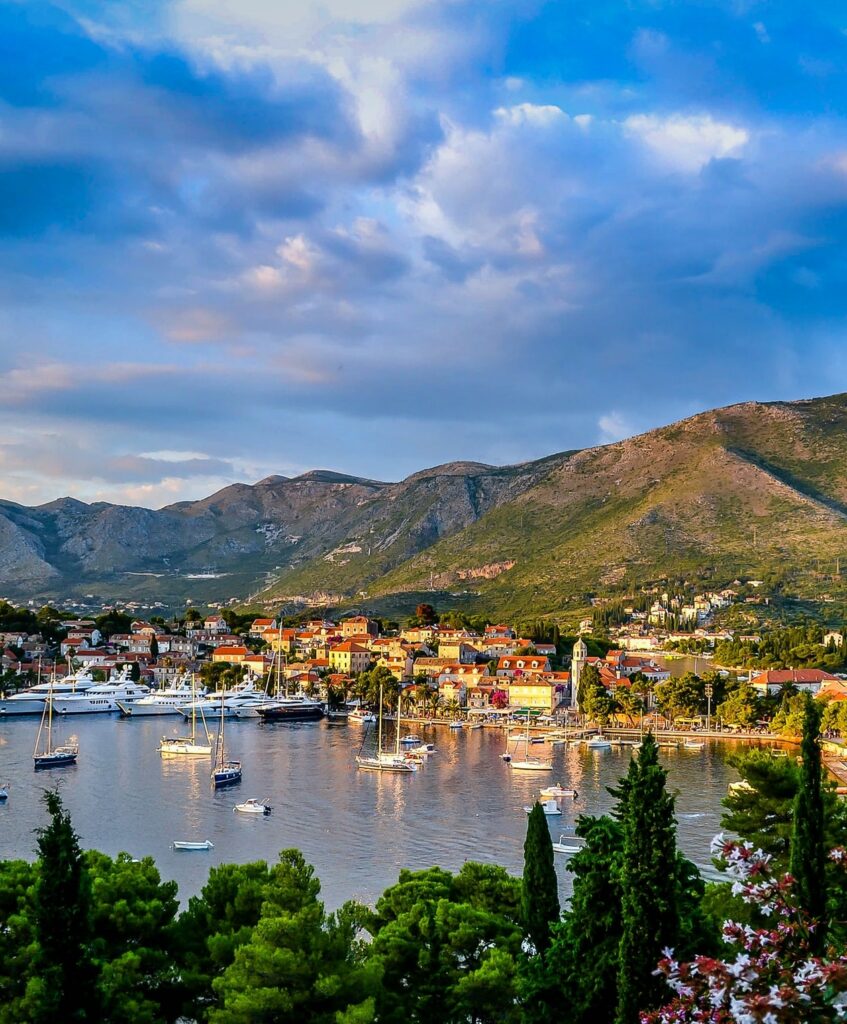 Cavtat is a sleepy Croatian town that has everything that makes this underrated country amazing: a rich cultural history, delightful cuisine, and lovely seaside views. It's just a 30-minute drive from the hustle and bustle of Dubrovnik, but its calm atmosphere makes it feel a world away.
Along the coastal streets of Cavtat, you'll find adorable cafés, kitschy shops, and plenty of locals hanging out. The region is also known for its wine, which comes from the nearby Konavle Valley.
If you enjoy getting off the typical tourist track, this is a great place to see how locals live and have a more authentic experience.
23. Tübingen, Germany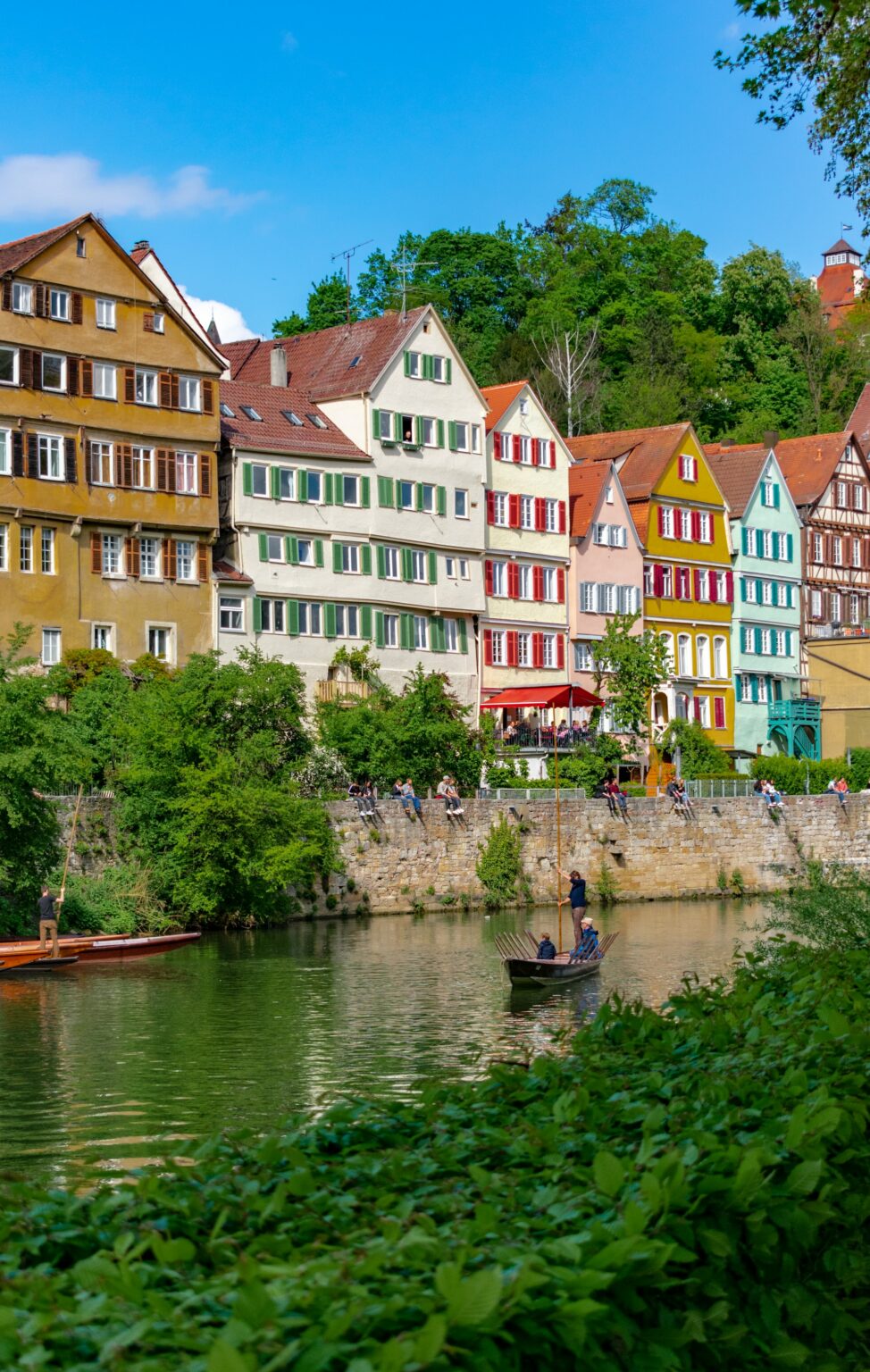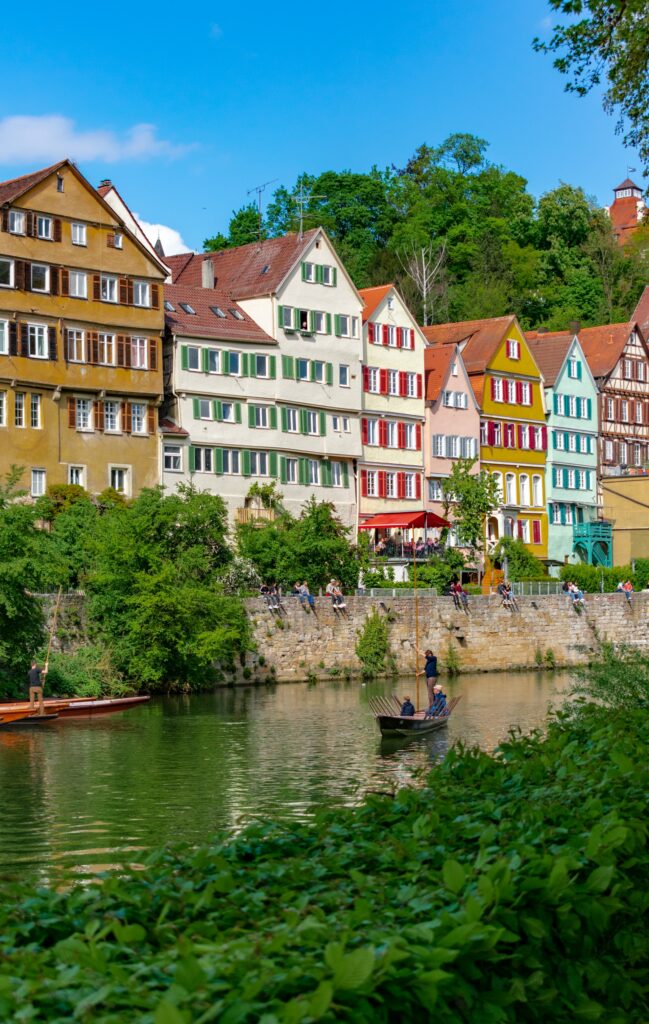 On any given sunny day, you'll see people floating down the river in traditional punts against the backdrop of colorful historic buildings — this is the kind of charm you can expect in Tübingen, often referred to as the "eternal student town" because of its robust population of students and professors from the local university.
Tübingen is also home to the Hohentübingen Castle, a structure built in 1037 that has a mix of medieval and modern architecture, and also hosts the fascinating Ancient Culture Museum. Visit the castle, take in the hilltop views of the town, and check out all the adorable cafés downtown. This is one German destination that you won't want to miss, especially in the Christmas!
22. Frankfurt, Germany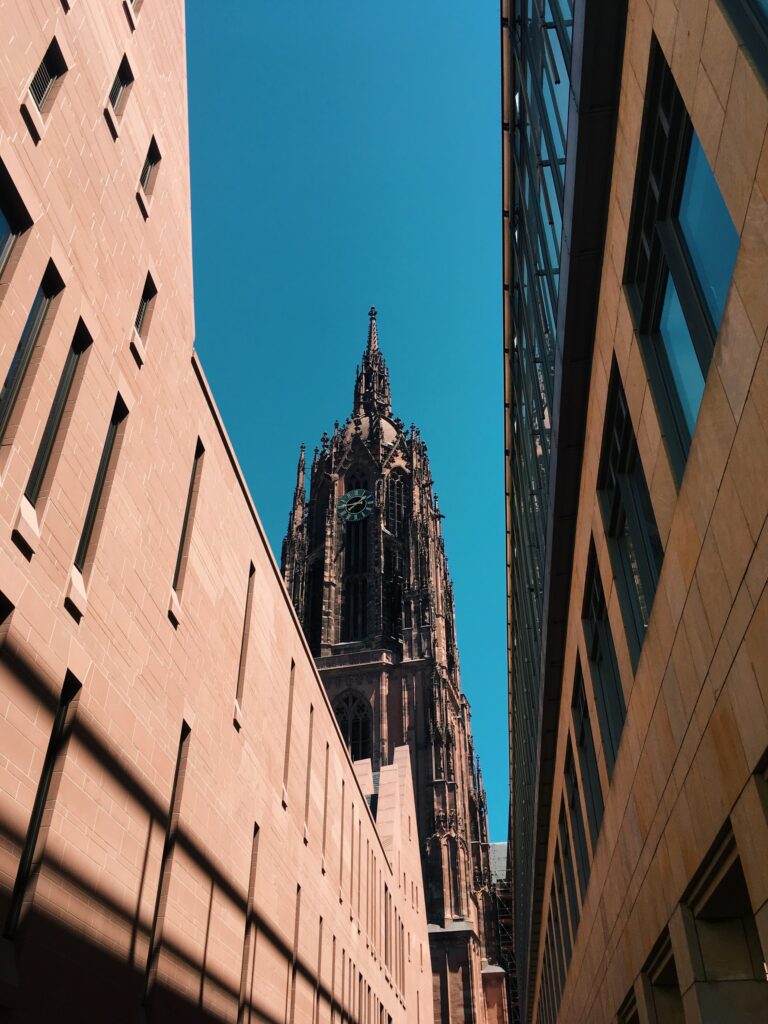 You can expect to find plenty to do in Frankfurt, one of Germany's largest metropolises. This bustling city is an international hub with a truly cosmopolitan vibe, gigantic museums, quirky cafés, vibrant markets, and much more. Since it's such a big place, start off your Frankfurt adventure with a private tour to get acquainted.
Because of its location in central Germany, Frankfurt is an awesome place to start exploring the country as a whole. There are tons of day trips from here, like this one to the Hohenzollern Castle.
21. Vienna, Austria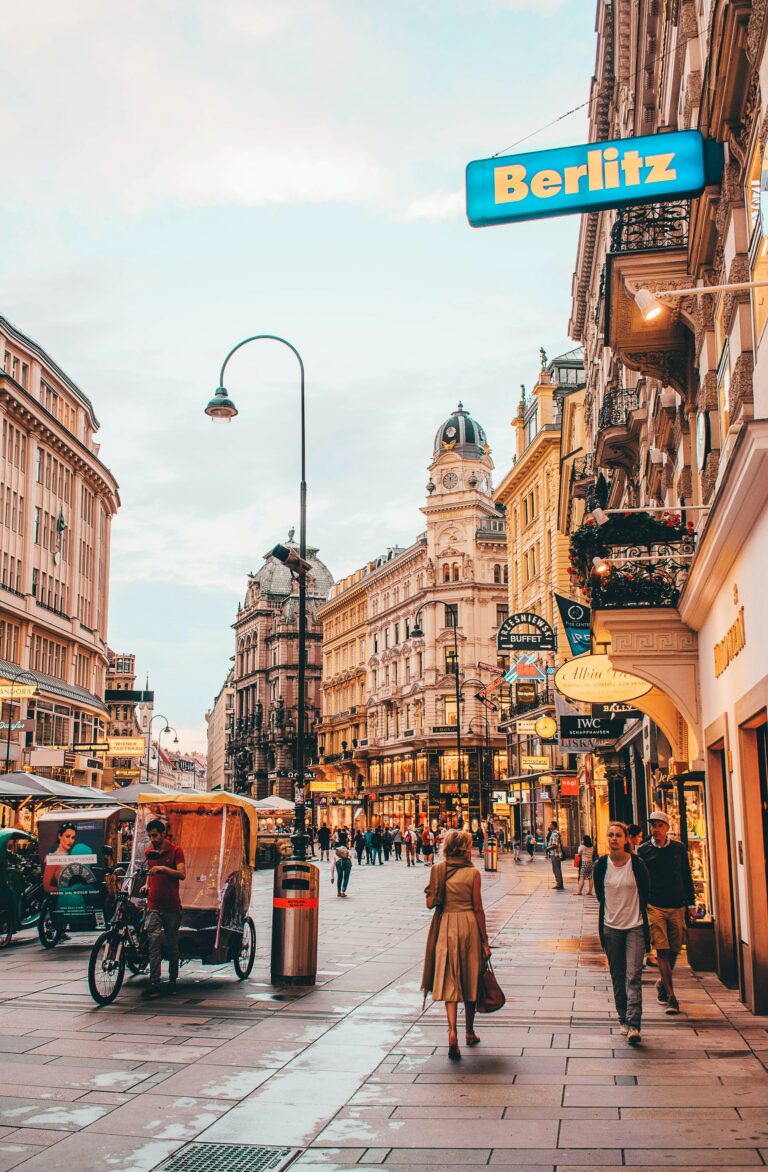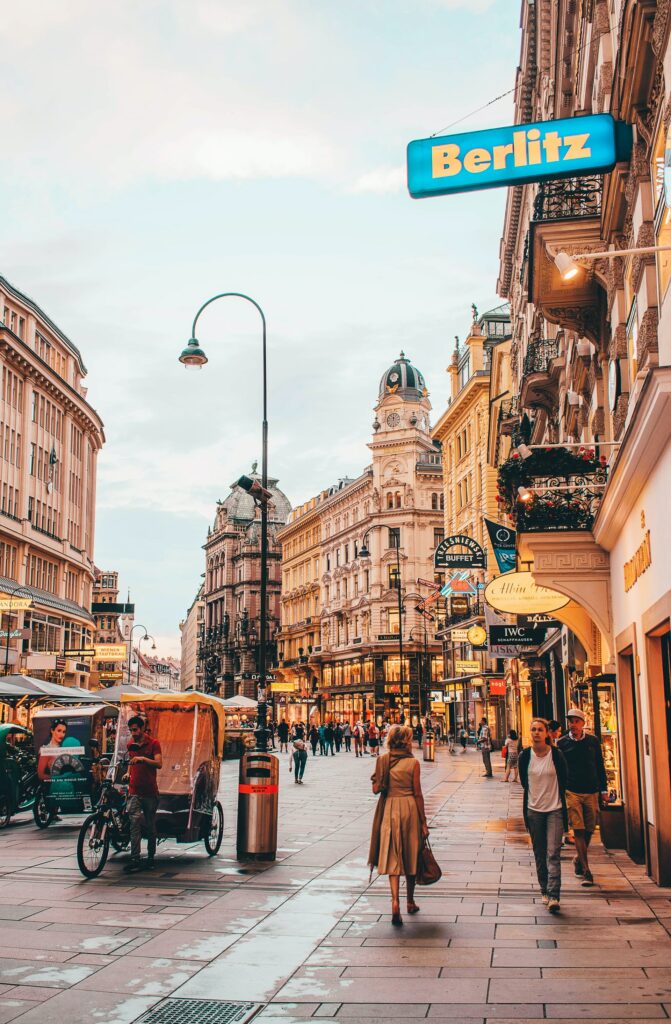 Vienna is the ultimate destination for art and architecture enthusiasts. One of its most famous features is its immaculate café scene. Walk into any traditional Viennese café and you'll see beautiful decorations, a whole host of fluffy pastries, and lots of locals hanging out.
Vienna is one of the absolute best places to visit in Europe any time of year, but especially during Christmastime. It's known throughout Europe to have the most extravagant Christmas decorations and celebrations, so a trip during the month of December is ideal!
One of the many wonderful places to explore in Vienna is the Schönbrunn Palace & Gardens, a great place to learn about the city's history and culture; you can book a tour of it here.
20. Lofoten Islands, Norway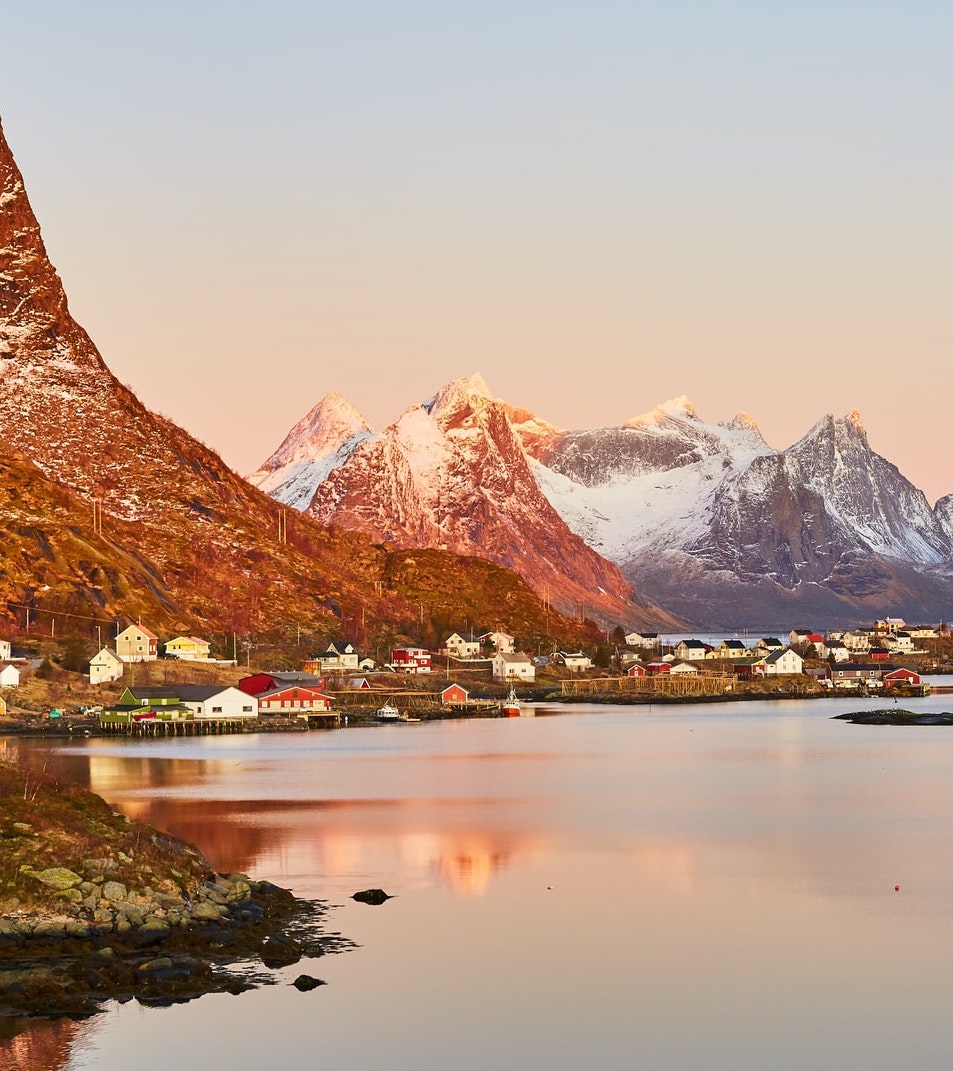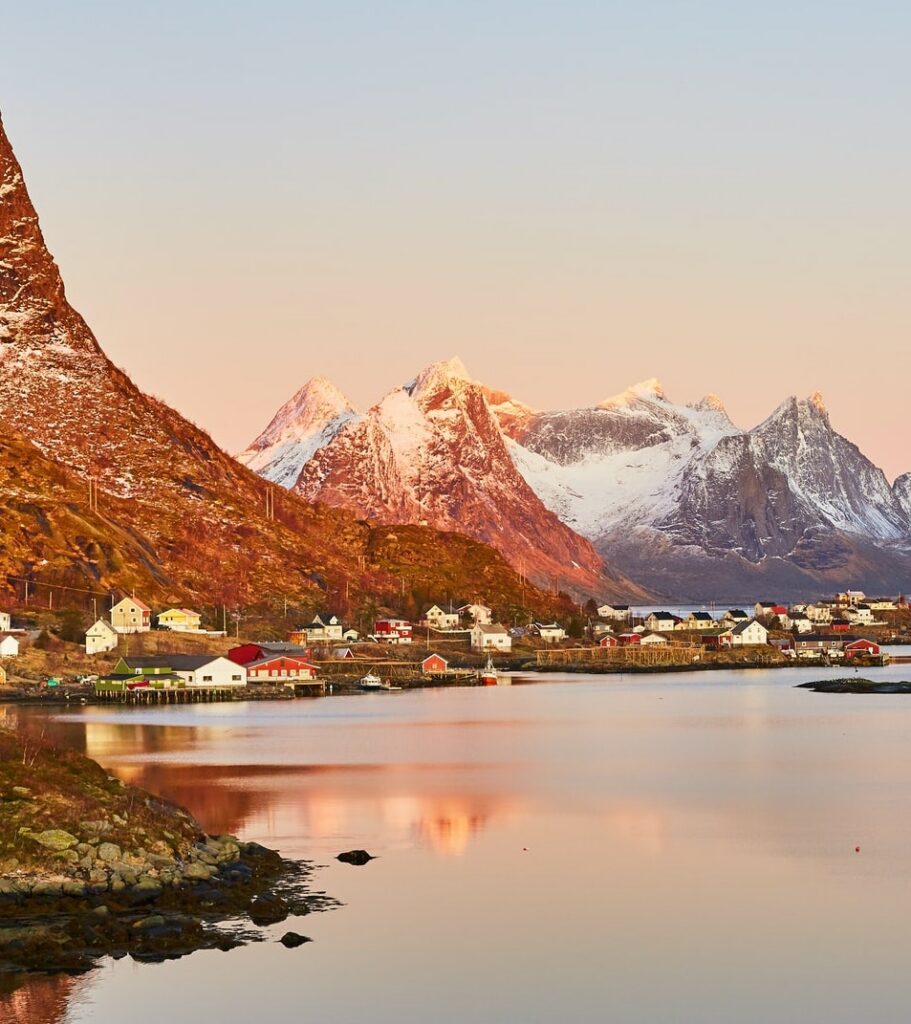 I'm here to let you in on a little secret: the Lofoten Islands in Norway are severely underrated, so you should definitely consider visiting. You'll find snow-covered mountains, arctic wildlife, and charming towns.
Located inside the Arctic Circle, the islands feature some of Europe's most stunning, unspoiled nature. They're perfect for travelers who like to explore the outdoors. Check out this winter kayaking adventure that combines history and nature.
Not to mention, the islands are one of the most amazing places to catch the Northern Lights, from August through October. This is an awesome destination for travelers who love to go where few other tourists go.
19. Isle of Skye, Scotland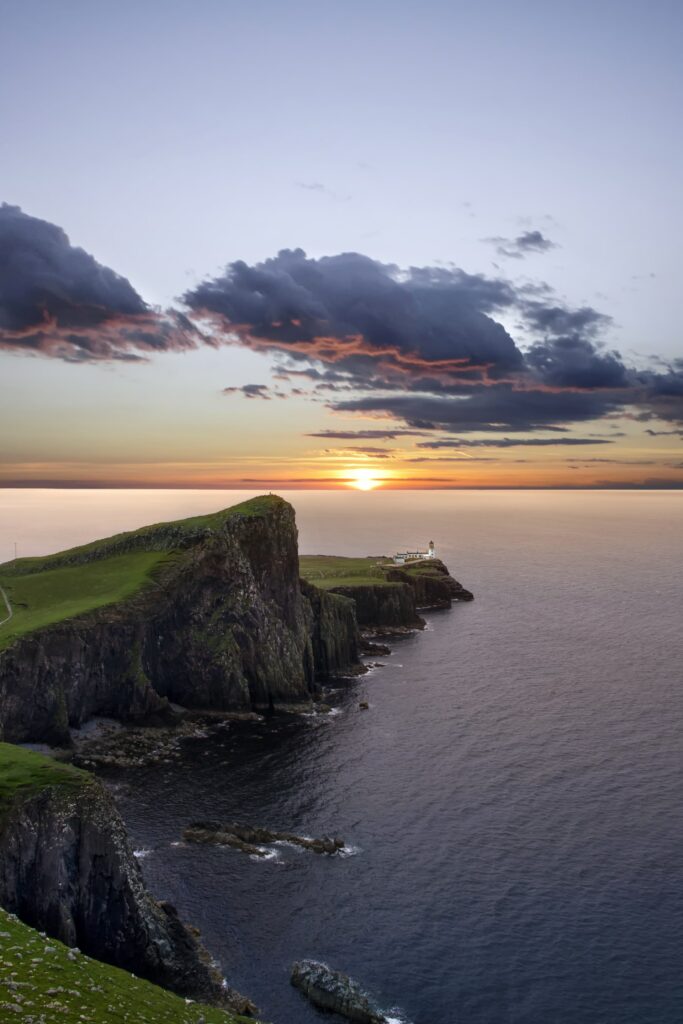 Along the highlands of Scotland lies the Isle of Skye, the largest of the Inner Hebrides, at 50 miles long. The jaw-dropping landscapes are the main attraction here, including the legendary "Fairy Pools" and Cuillin Mountain.
There is also an abundance of wildlife, including white-tailed sea eagles, otters, seals, and whales, among other creatures. Who knows, you might even catch a glimpse of the mythical Loch Ness Monster, whose story originated off the coast of the island.
To see all the magic of the Isle of Skye, consider this three-day sightseeing tour!
18. The Giant's Causeway, Ireland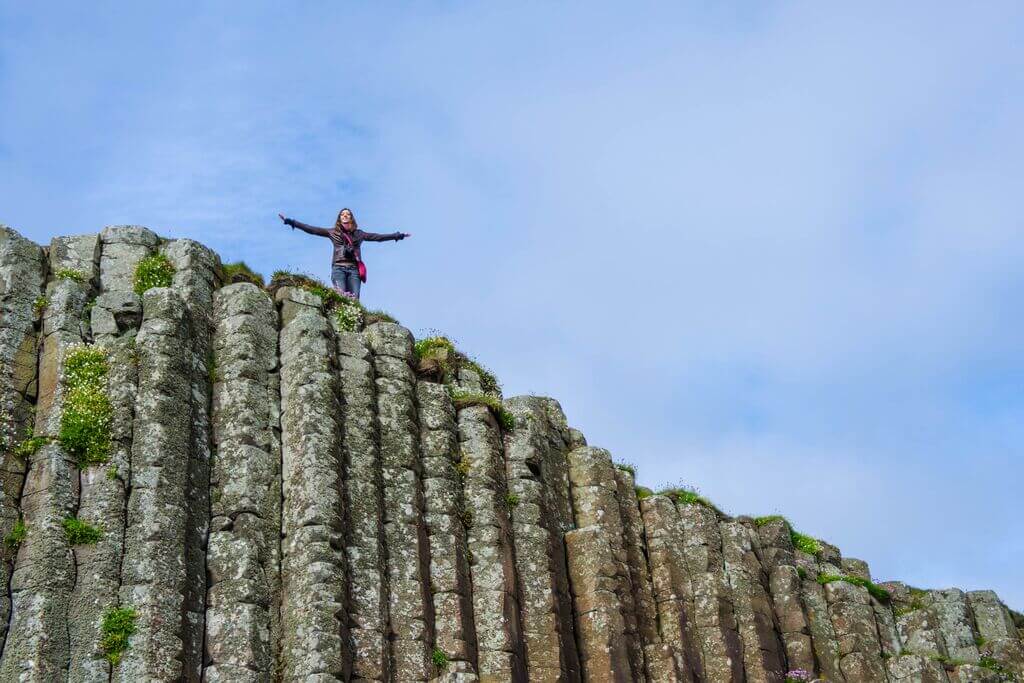 Northern Ireland's coastline is one of the most idiosyncratic landscapes in Europe, with the Giant's Causeway one of its highlights. Thousands of hexagon-shaped basalt columns, which date back to over 60 million years ago, plunge into the Atlantic Ocean. The legend behind the Giant's Causeway is that the columns were erected to create stepping stones for giants, hence the name.
As the light changes throughout the day, so does the scenery at the causeway. You'll see the colors shift from deep green to gray and brown as the sun sets, creating a mystical scene. Plus, the columns are fun to climb and explore.
17. The Cotswolds, England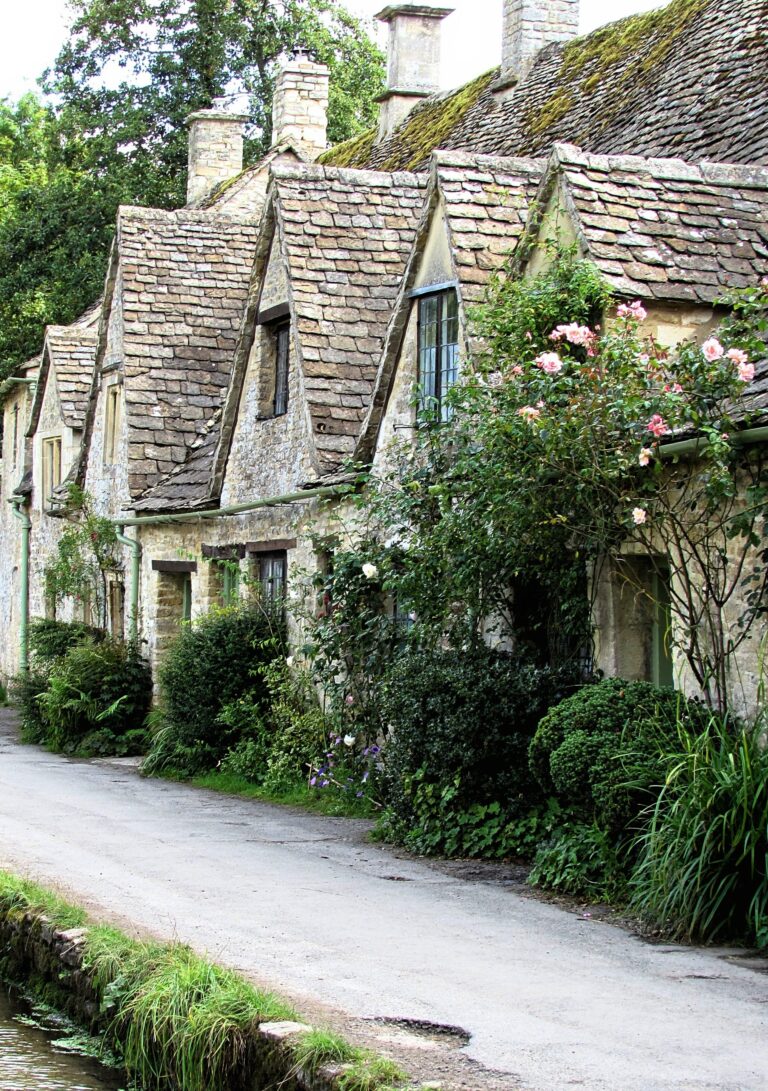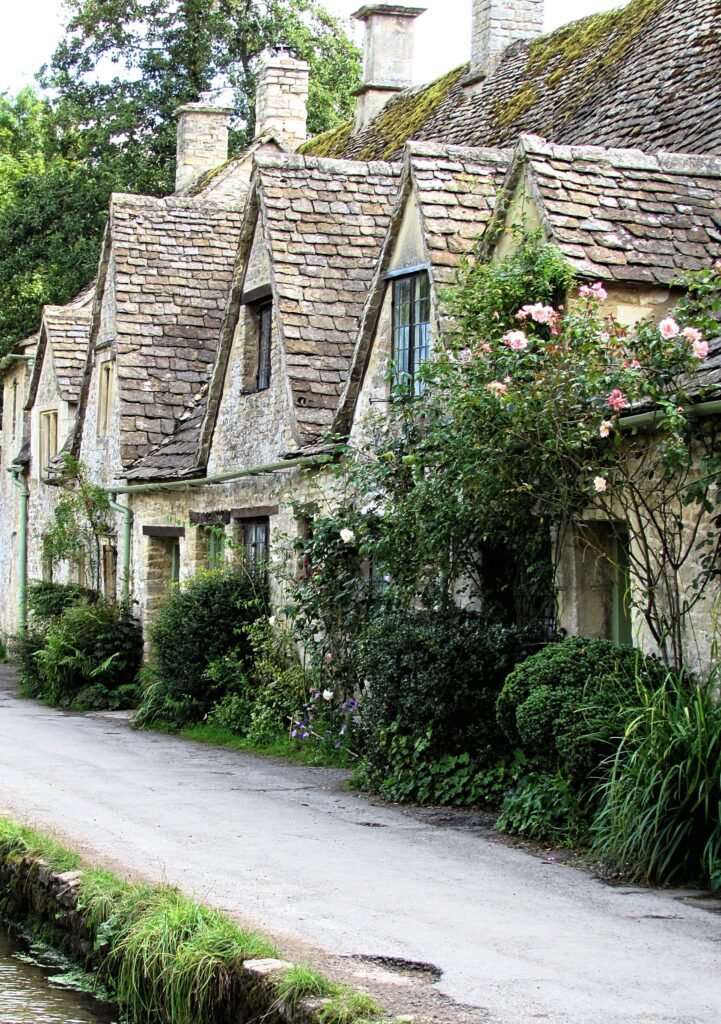 Just a couple hours from the hustle and bustle of London is a region called the Cotswolds. This hilly area spans central and southwest England and is the perfect destination for travelers who love the outdoors and sleepy little towns. It's also a favorite staycation spot for Londoners looking to get out of town and connect with nature and the slow pace of life here.
Spend a day or two, or even a couple weeks exploring the farms, hills, and cobblestone streets in one of England's most charming regions. The Cotswolds are great to visit all on their own, but you can also check them out on a day trip from London.
16. Lake Como, Italy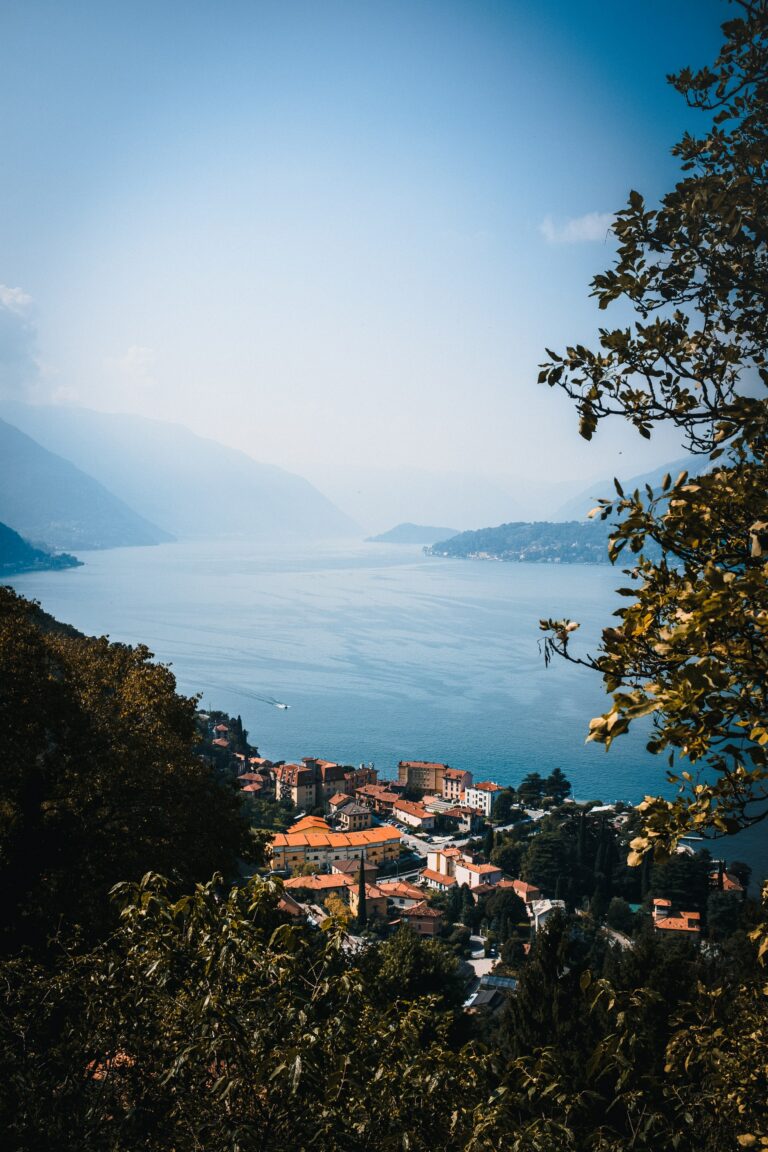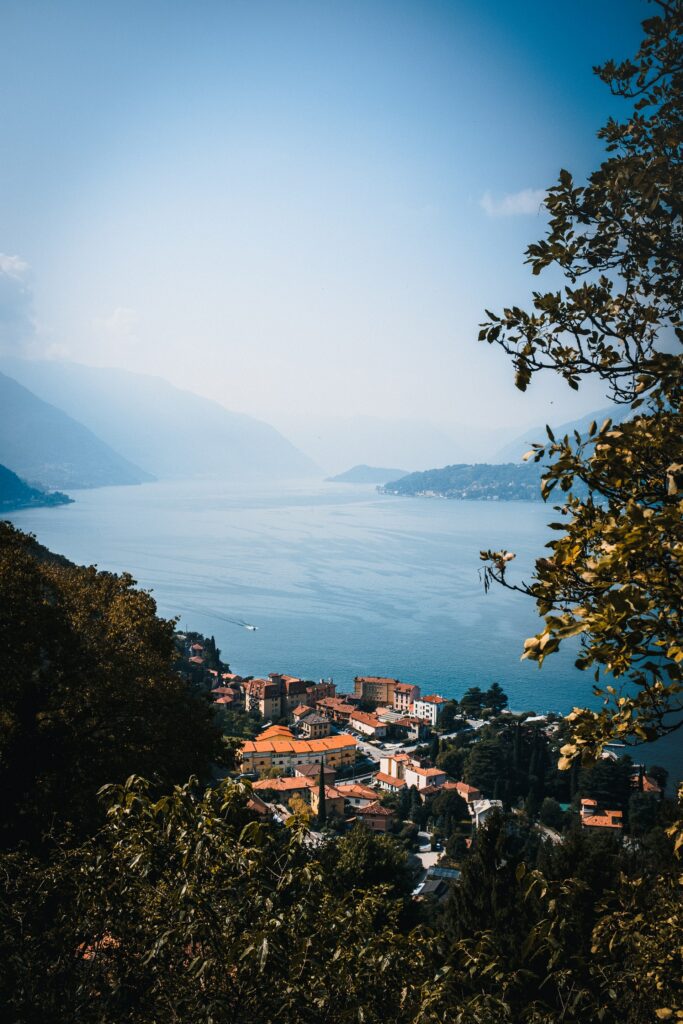 Lake Como is a total paradise at the foot of the Italian Alps. Along the perimeter of this inverted-Y-shaped lake, you'll find picturesque towns and villages that have an ageless elegance, each with its own character. You can visit as many as you'd like by taking a water taxi across the lake.
The lake often gets a reputation for being extra luxurious and overpriced. However, visiting during low season, from October to April, is a great option for budget travelers who want to avoid high lodging prices. It might be colder during then, but the towns take on a romantic quality in the chillier months.
To get a stunning panoramic view of Lake Como, consider this tour with a cable ride!
15. Antwerp, Belgium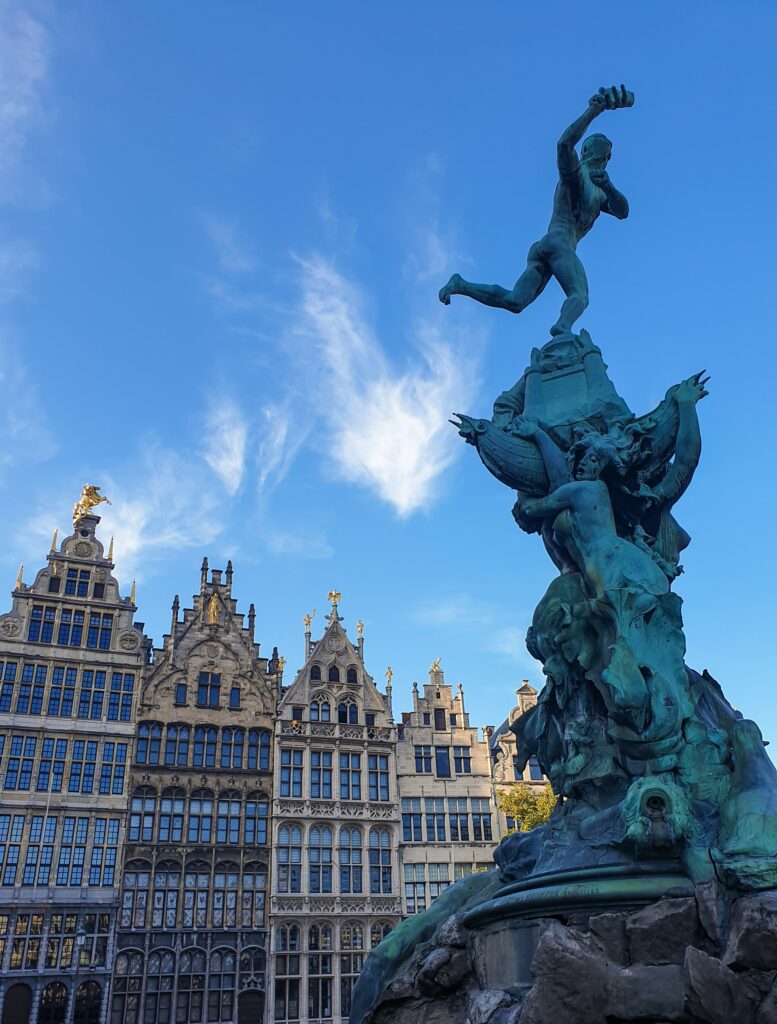 Antwerp is bursting at the seams with culture and exciting events almost any time of year, making it one of the more lively destinations on this list. It has a fascinating mix of new and old: slick modern buildings of floor-to-ceiling glass next to classic Belgian architecture. One prime example is the famous Antwerpen Centraal, which has a vintage feel yet houses a collection of shiny, ultra-modern sculptures.
Get a stunning view of town from the top of the Giant Ferris Wheel or kick-start your visit with this neat two-hour bike tour to get the lay of the land.
14. Utrecht, Netherlands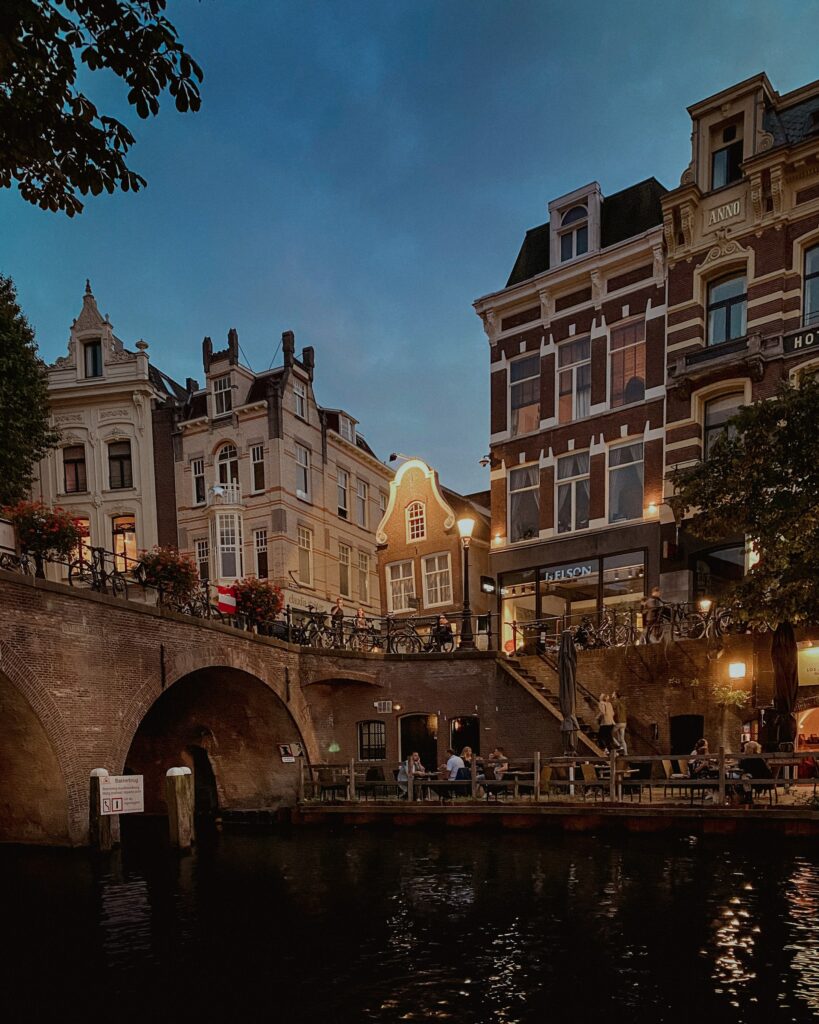 Sure, you've heard all about Amsterdam, but have you heard of Utrecht, the beating heart of Dutch culture? Like many cities in the Netherlands, you won't see many cars in Utrecht. In fact, the city center is almost entirely car free. This is because the Dutch tend to opt for bicycles instead, so don't miss out on the opportunity to feel like a local by renting a bike to get around.
The Dom Tower is Utrecht's most prominent feature and you can see it from almost anywhere in town. Utrecht is a college town with tons of museums, landmarks, and sites to see, most notably the peaceful canals that run throughout it.
13. Luxembourg City, Luxembourg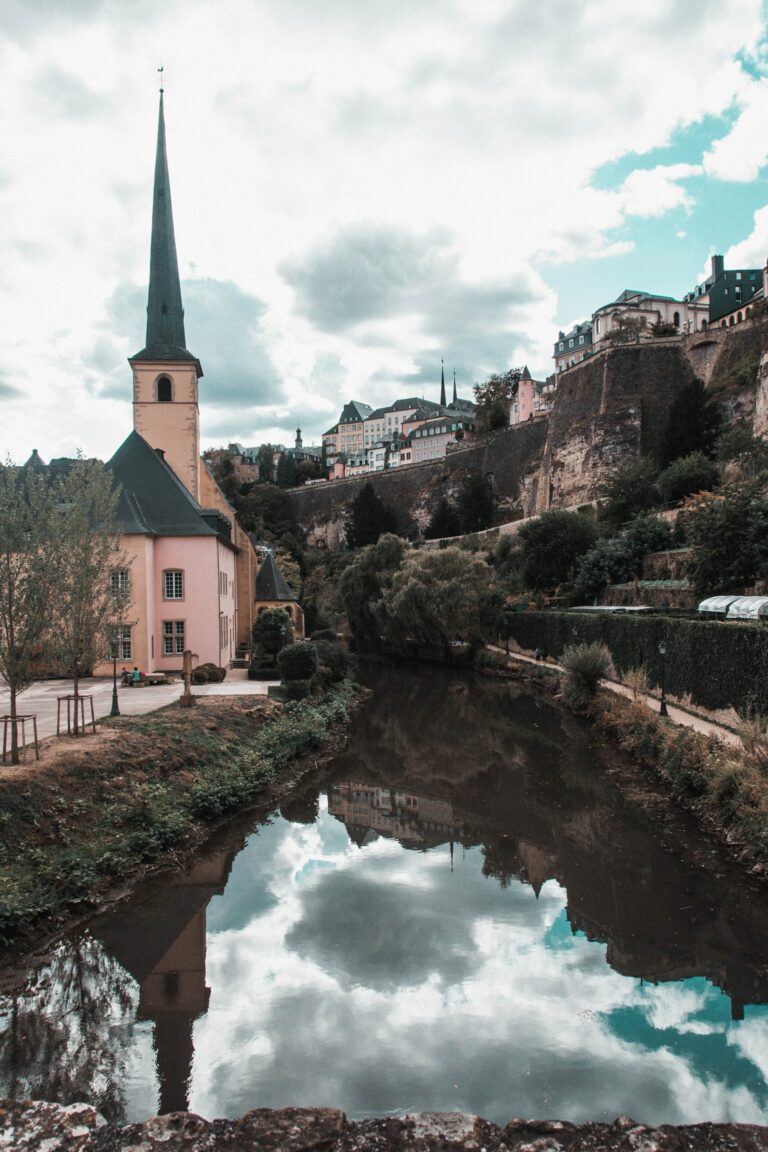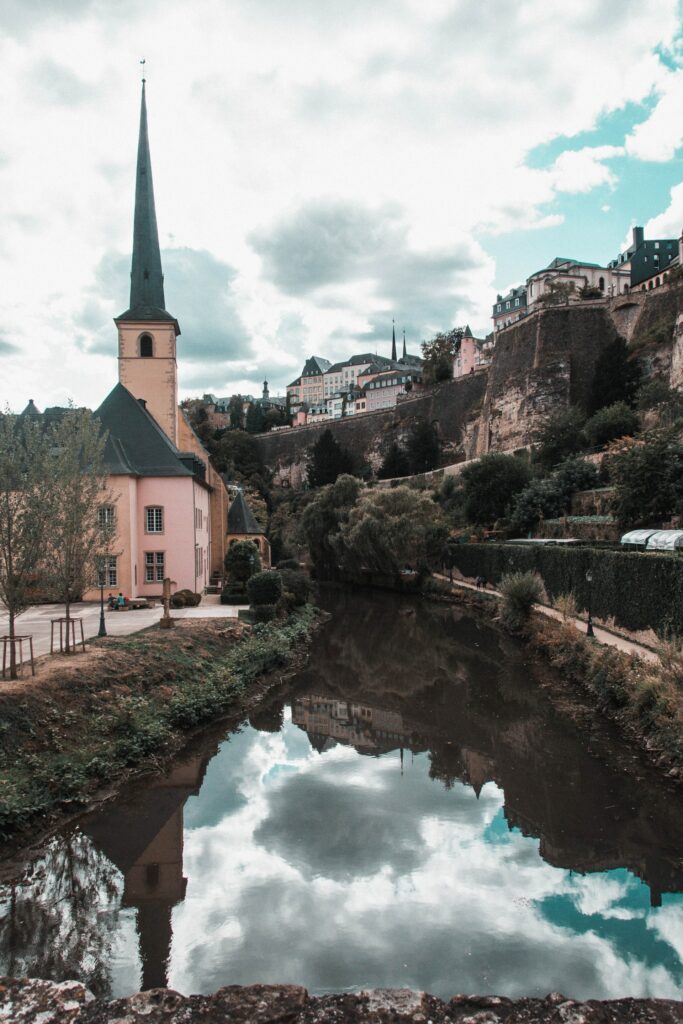 This tiny country packs a huge cultural punch as one of Europe's most diverse cities. Luxembourg City is a melting pot with people living there from over 170 countries and is known throughout Europe to be the most multilingual city on the continent. In fact, regardless of nationality, a majority of the city's residents are at least trilingual. Polyglots rejoice! This is the city you've been searching for.
Another reason to visit Luxembourg is its impressive selection of UNESCO World Heritage Sites. There are four of them in Luxembourg City alone! It's also one of the safest cities in the world, so you can expect to have a relatively crime-free experience.
12. Sibiu, Romania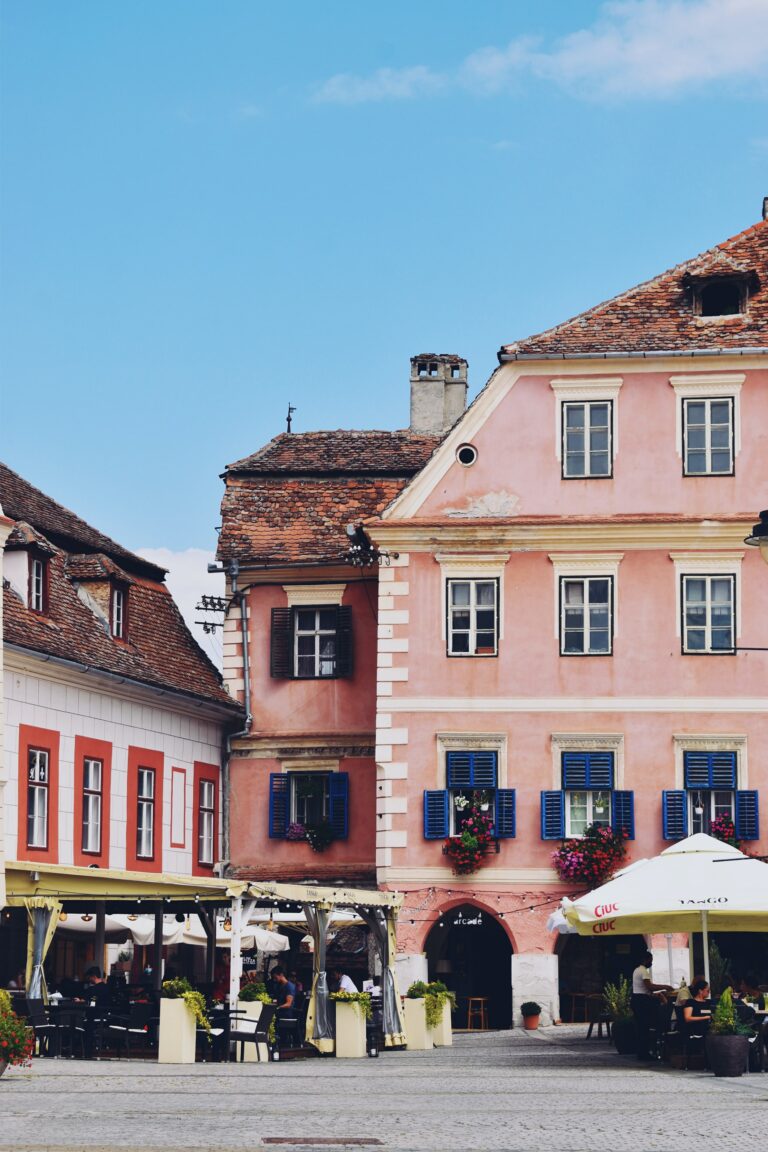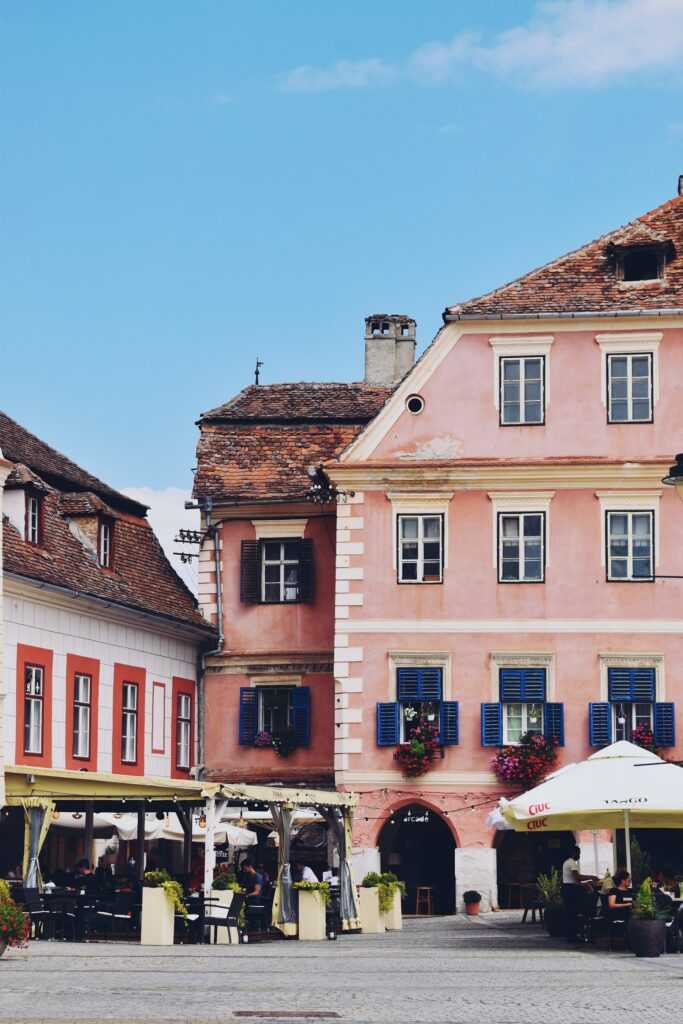 If Romania, let alone Sibiu, has flown under your travel radar, you're not alone. I feel like Romania doesn't get the travel hype it deserves, although the country seems to be having somewhat of a tourism moment. Sibiu is no exception: recently, more and more travelers are making a stop there to admire the town's beauty.
Sibiu's "downtown" consists of the remnants of the medieval center from the 12th century. You'll find small town squares, towers, stone wall defenses, and ancient-looking buildings and churches. Visiting this idyllic city feels like taking a step way back into the past — in the best way.
Book an awesome tour of the city here.
11. Santorini, Greece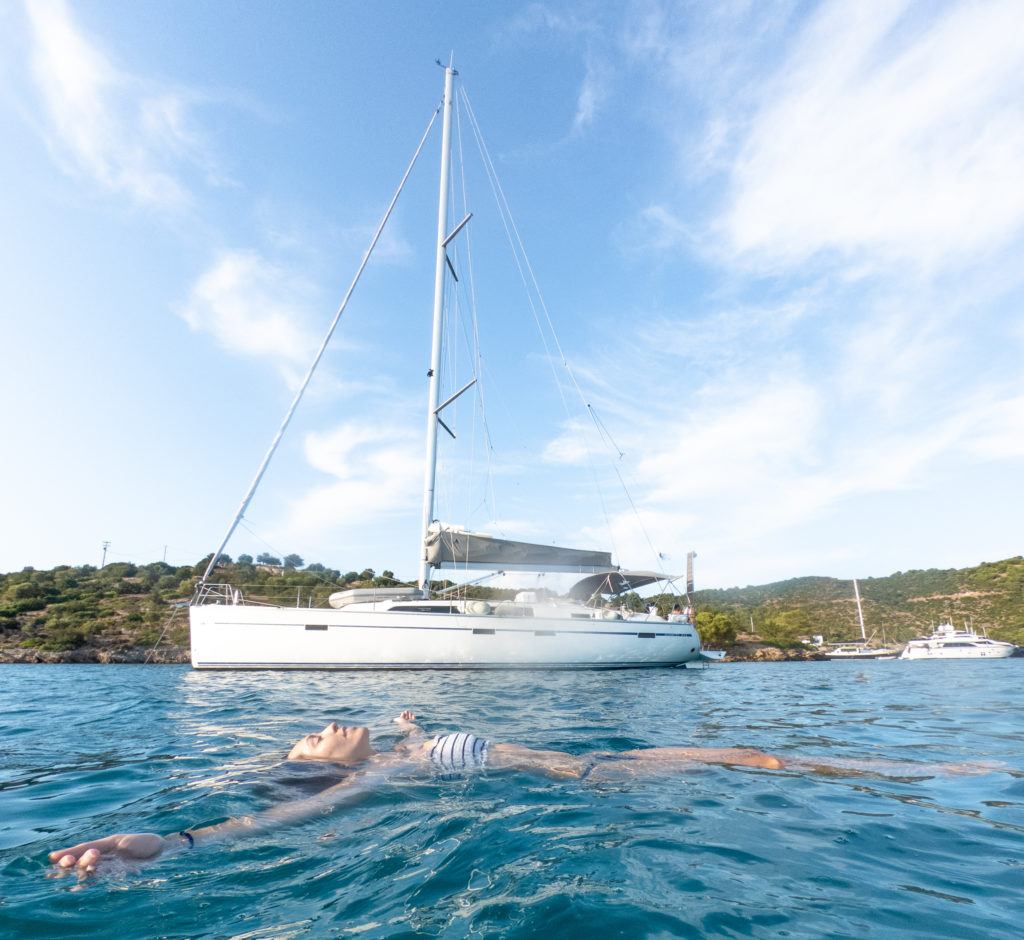 You've seen the Insta photos, so surely Santorini has been on your bucket list for some time if you haven't ticked it off already. This picturesque Greek island is one of the country's most popular destinations — and it's no wonder why. Idyllic blue-domed churches, breezy sea views, sparkling sunsets, and colorful beaches all await you on Santorini.
In case you just can't wait any longer for your slice of Grecian heaven, we've got everything you need to begin planning your Santorini getaway with this helpful guide. In it, you'll find the best hikes, beaches, and other fun must-do activities.
10. Kotor, Montenegro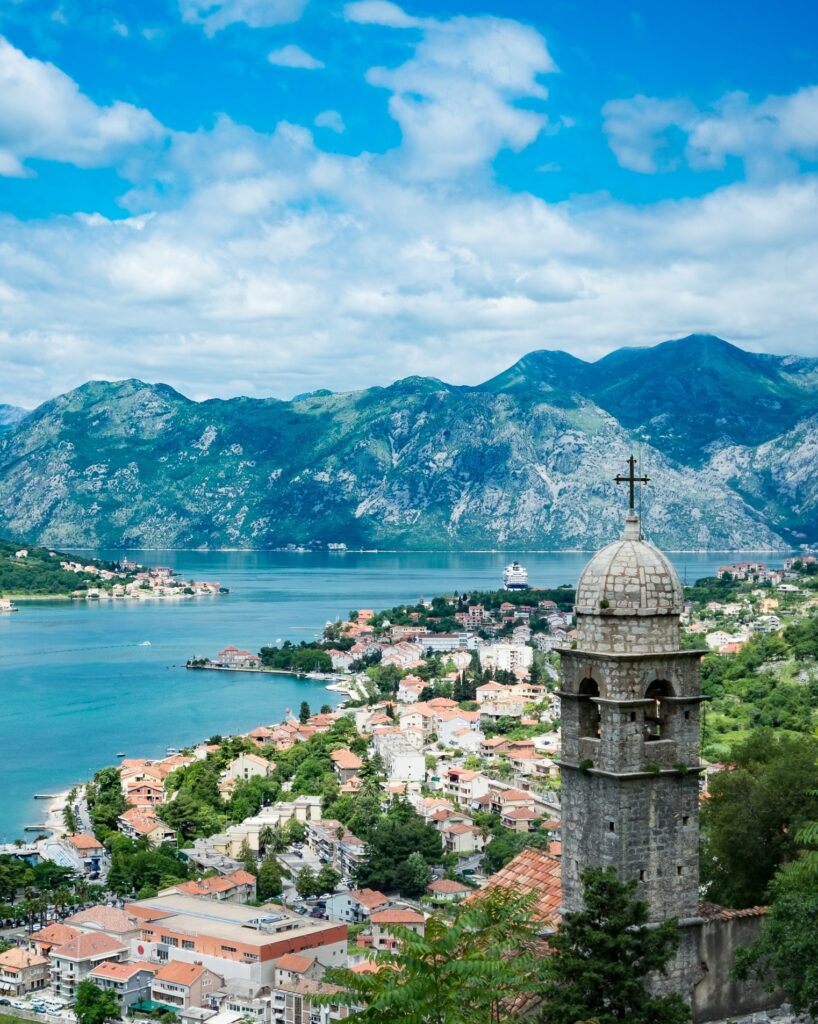 The vibrant blue water you see in the photo is the Bay of Kotor, a serene place to relax and enjoy the sights of the beautiful medieval city. Wandering through Kotor's Old Town feels like stepping into a fairytale, with its well-preserved medieval architecture and mystical atmosphere.
Kotor is brimming with old cathedrals and relics from the past, like the Kotor Fortress. You could spend days exploring the city by land and sea. Try this sweet boat tour, which includes a stop at the must-see Blue Cave.
9. Soča Valley, Slovenia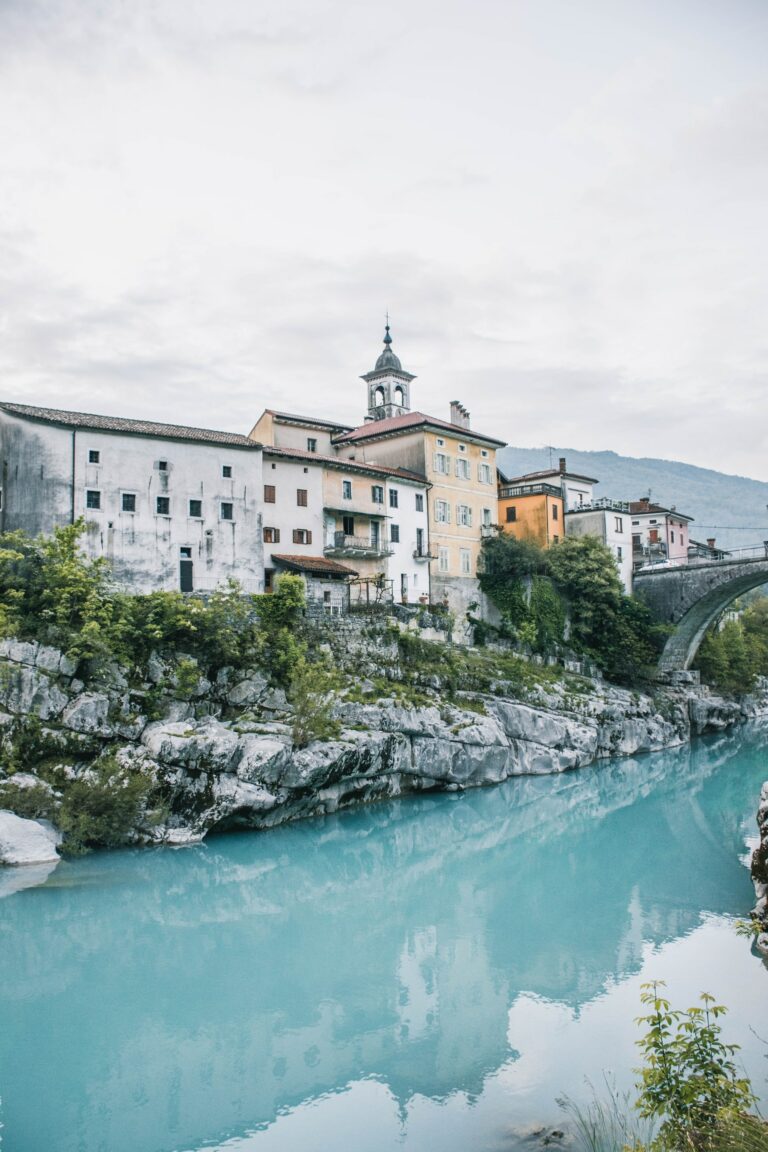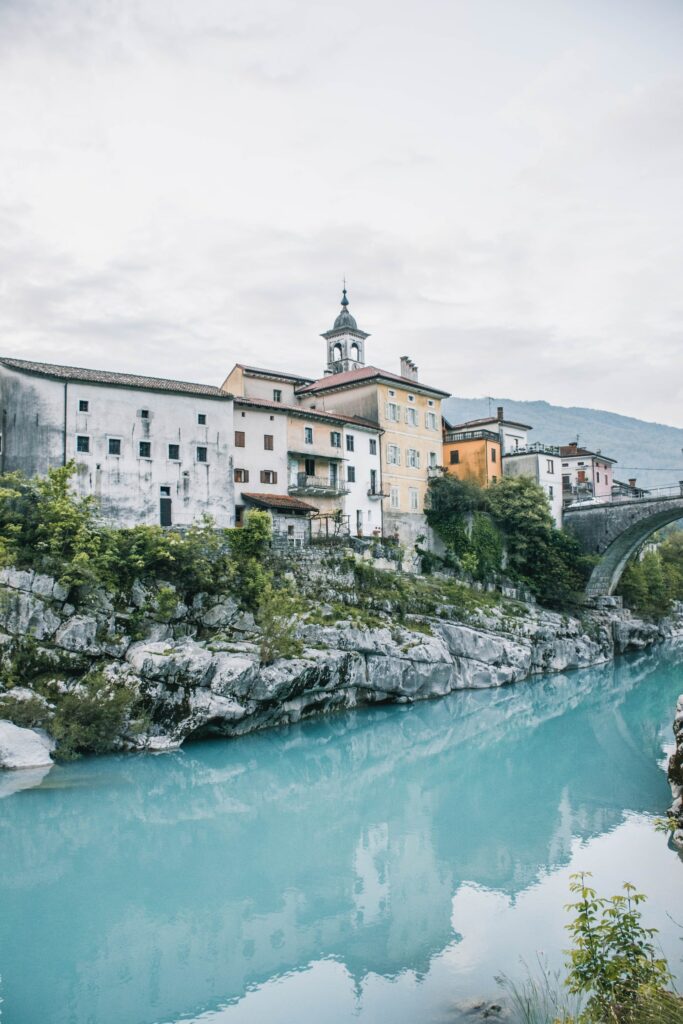 Slovenia's Soča Valley is home to one of the most beautiful rivers in Europe, the River Soča. In some parts, it appears to be bright blue, while in others, it looks more emerald green. With waterfalls, rocky gorges, and canyons along the way, the river is a great destination for outdoor enthusiasts. Many travelers come to the Soča Valley to go rafting, kayaking, and canyoning along the river. Consider kayaking with a guide to learn more about the valley and its history.
The Soča Valley is also the first place to earn the designation "EDEN" for its sustainable development of tourism.
8. Budapest, Hungary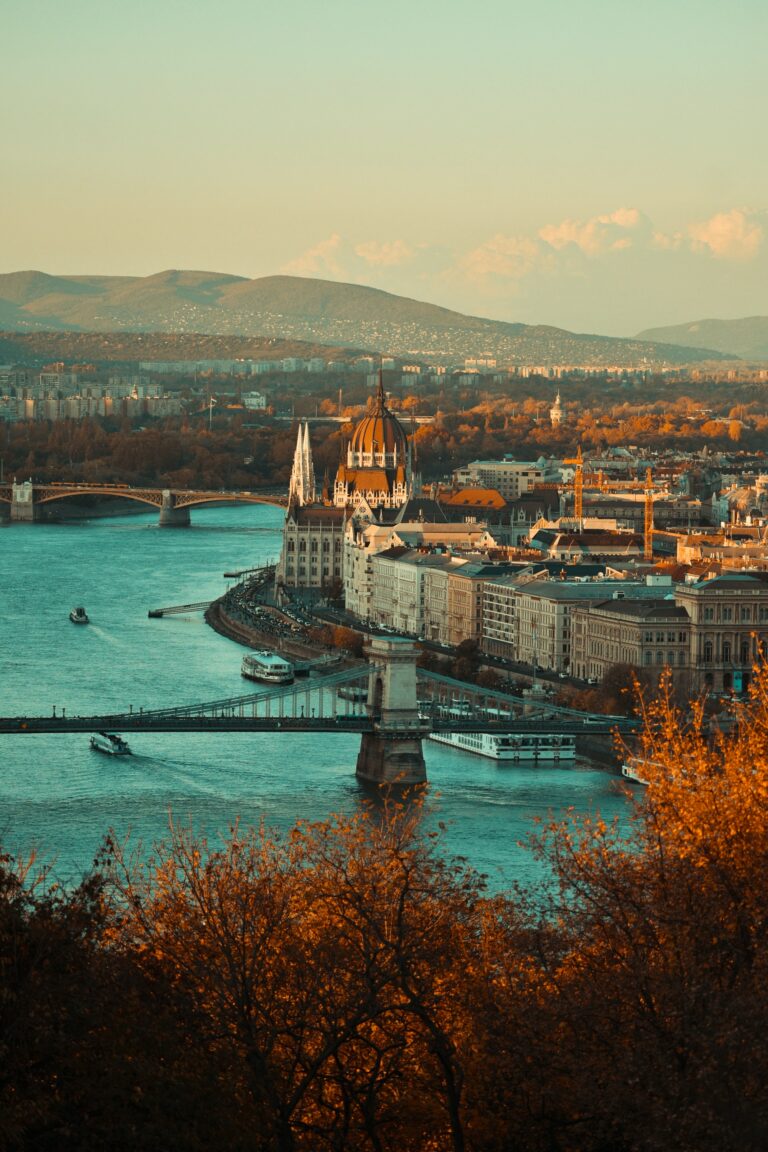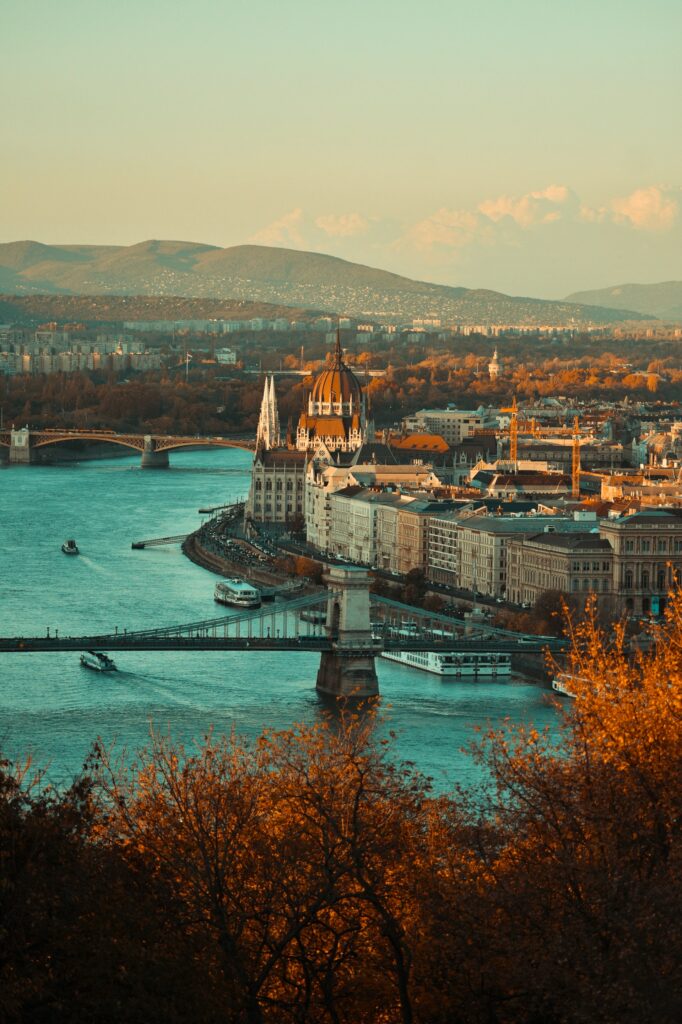 Budapest is the ultimate stop on any European architecture junkie's bucket list. From Art Nouveau to baroque and neoclassical styles, you'll find an enchanting variety of buildings to admire throughout town. Between visits to these beloved architectural gems, grab a bite at a traditional Hungarian restaurant to find out why Budapest is one of Eastern Europe's food capitals.
This sparkling Hungarian city is also famous for its hot springs and bathhouses. One of the most popular is the Széchenyi Spa, which you can book a visit to here.
7. Kungsleden, Sweden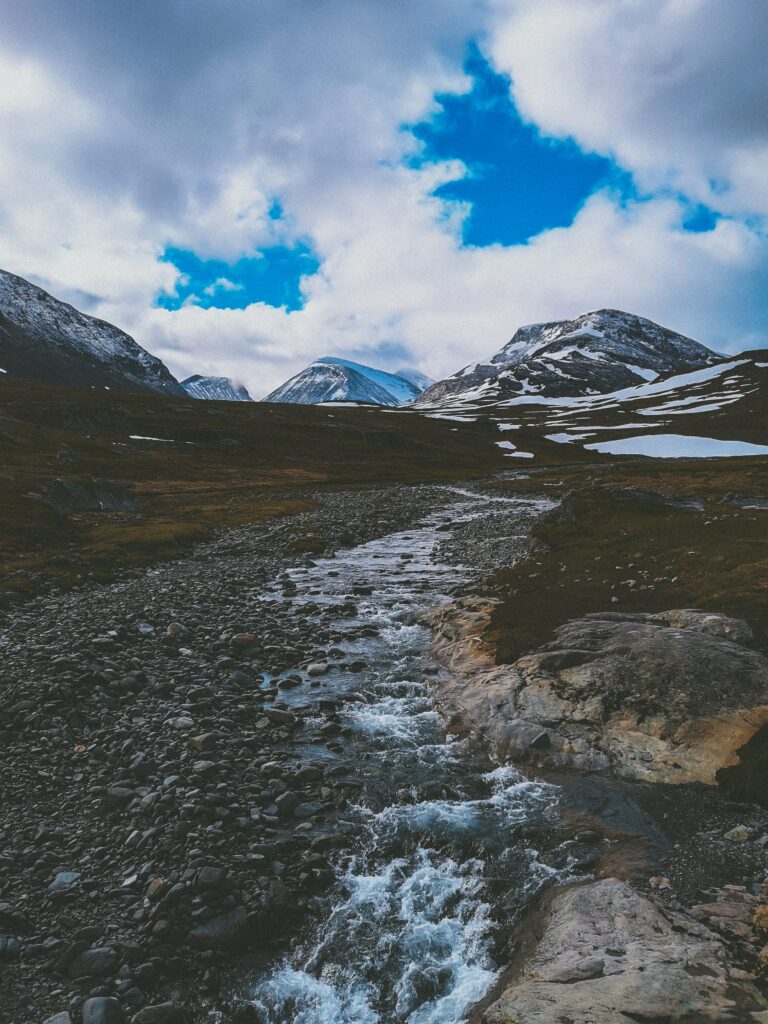 Stretching over 400 kilometers (250 miles) between Abisko and Hemavan is Kungsleden, one of the most famous hiking trails in the world, which adventurers from all over the world visit each year. Between the mountainous birch forests and rugged alpine terrain, you'll see many wonders of the Swedish landscape on this trail. Along the trail, you'll also pass by small villages and four national parks: Abisko, Stora Sjöfallet, Sarek, and Pieljekaise. The trail is well marked, making it ideal for any level of backpacker.
Many travelers do the trail in spurts. Whether you're down for the entire length or just a few kilometers, you're sure to have a blast exploring it and meeting all kinds of hikers along the way.
6. Copenhagen, Denmark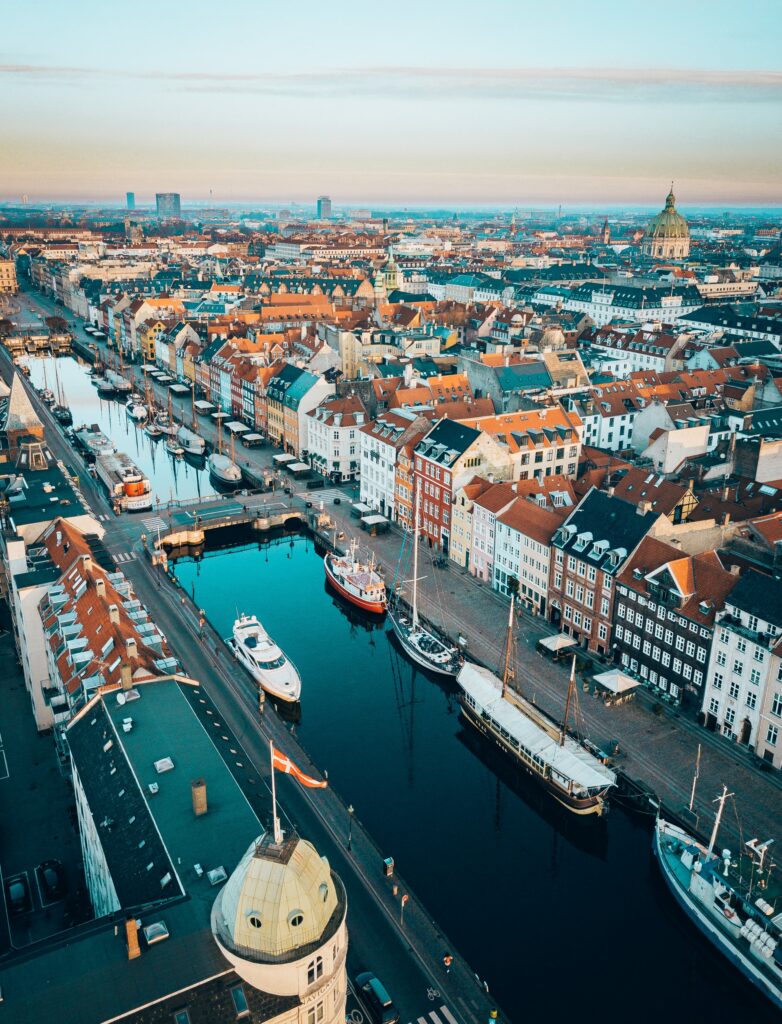 Copenhagen makes this list because it's considered by some to be the happiest city in the world. I mean, who wouldn't want to see what all the hype is about? Besides the delightfully friendly locals and world-class cuisine, the Danish capital is home to a wonderful collection of museums, palaces, gardens, and churches.
Like in other small European countries, you'll see an impressive number of people on bicycles, so consider renting one and joining in on the cycling fun. Even better, take on the city via bicycle tour!
What are you waiting for? Go see why people in Copenhagen are so happy!
5. Helsinki, Finland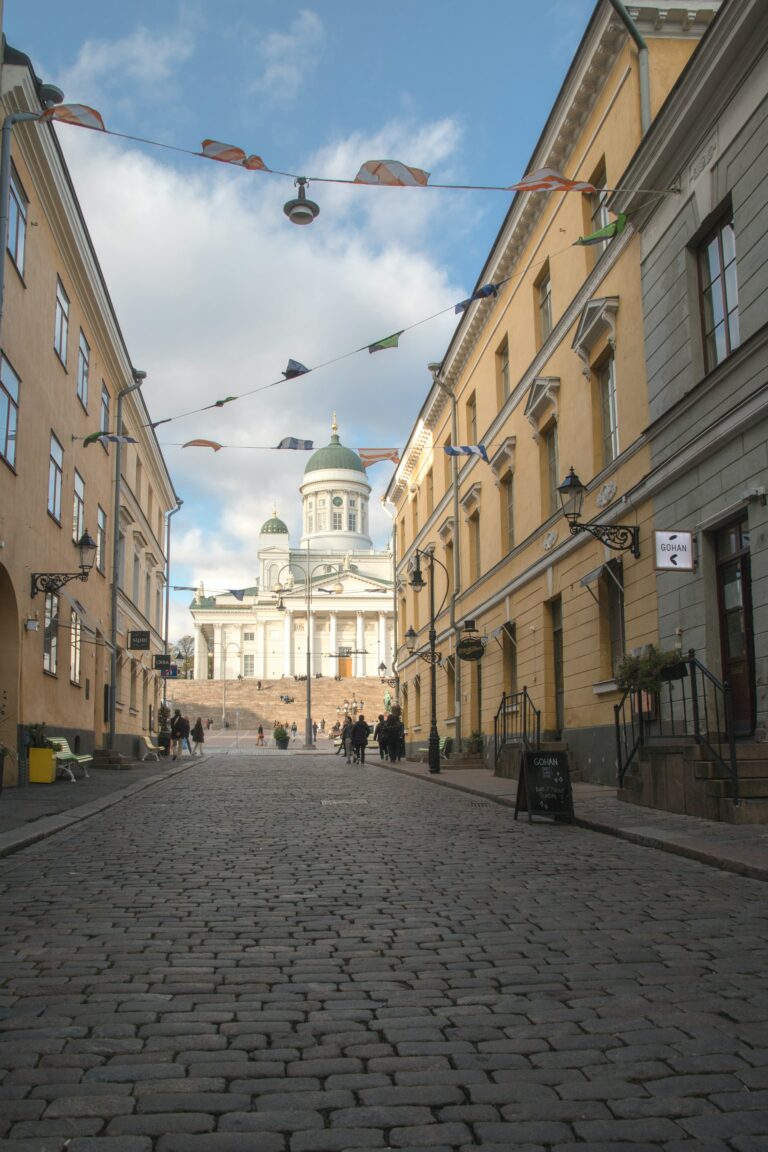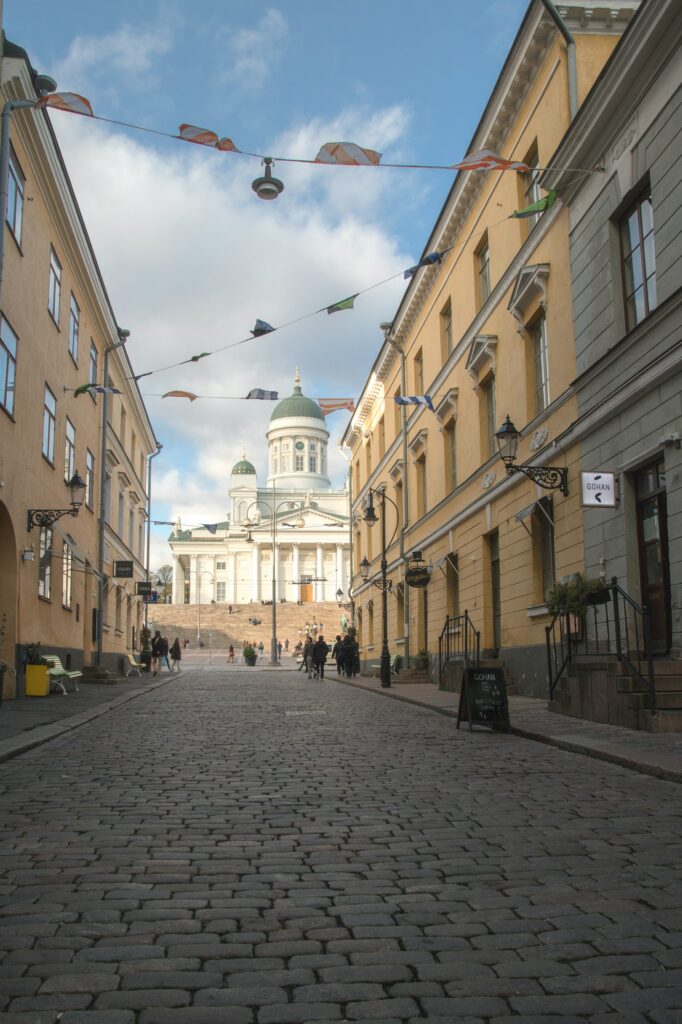 If you're a design and architecture aficionado, Helsinki might be the perfect place for you. Feast your eyes on buildings whose designers have a knack for symmetry and style that you won't find anywhere else in Europe. In particular, you'll find one of the largest collections of Art Nouveau buildings on the continent.
Helsinki, like other big cities in northern Europe, has a long-standing sauna culture, which makes the frigid temperatures more manageable for locals and visitors alike. If you don't mind stripping down in front of strangers, giving a sauna a try while you visit is sort of a rite of passage.
4. Krakow, Poland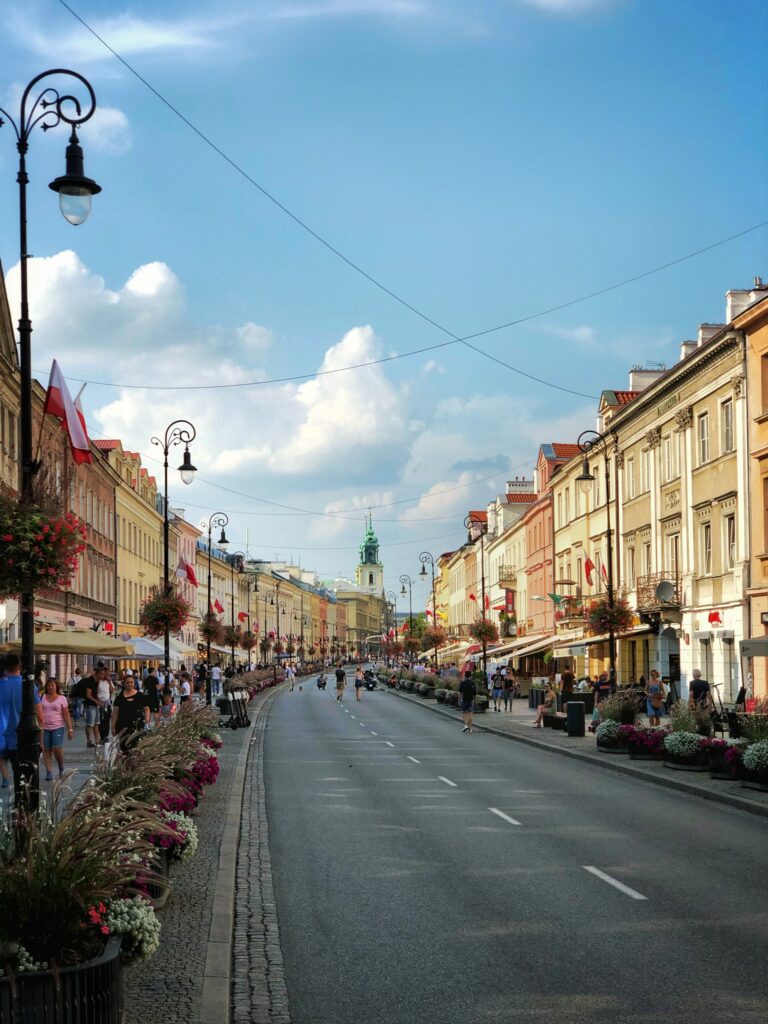 Visiting Krakow promises a burst of Polish culture, history, gastronomy, nightlife, and so much more. As one of the country's most vibrant cultural epicenters, Krakow is an absolute must.
As someone who grew up eating Polish cuisine, this city is high on my list solely because of the incredible food scene. You'll see very quickly that the local fare is much more than just pierogies and sausages. Street food in Poland is flavorful and authentic, and at the many carts around town, you can try small and large plates.
Krakow is also where you'll find the largest city square in Europe, Rynek Glowny. This is the absolute best place to start exploring and tasting everything you possibly can. While you're there, don't pass up the opportunity to step inside the awe-inspiring Basilica of the Virgin Mary.
3. Tatra Mountains, Poland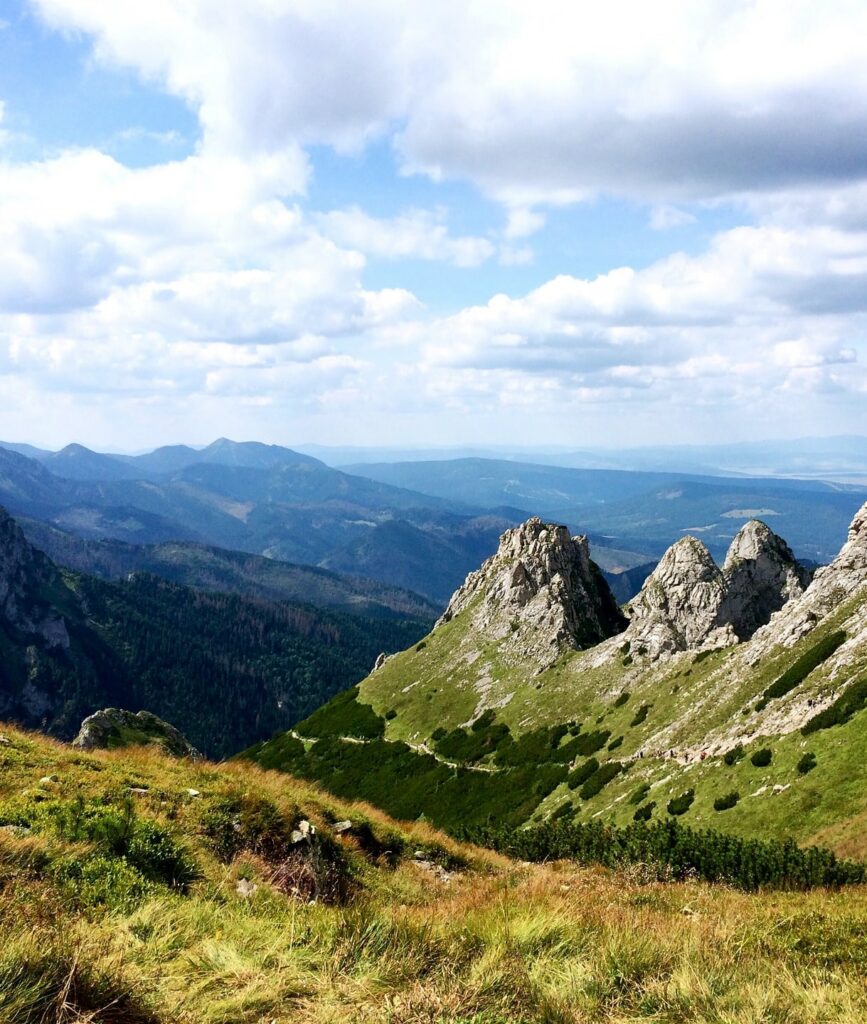 I've been hearing about the Tatra Mountains for a very long time, which until recently I didn't know was actually kind of rare. Many travelers to Europe skip Poland altogether, and even more miss the beauty of this mountain range. Since we're all about the great outdoors here at BMTM, this is one of those places that I have to mention.
The Tatras have long been a haven for backpackers and solo travelers. The area is known as a mini version of the Alps because of the similar landscapes; however, there are far fewer visitors and therefore more solitude in which to enjoy nature. Plus, it's much more affordable to visit the Tatras. At they are just a two-hour drive from Krakow, consider combining the two for an epic Polish adventure.
2. Vilnius, Lithuania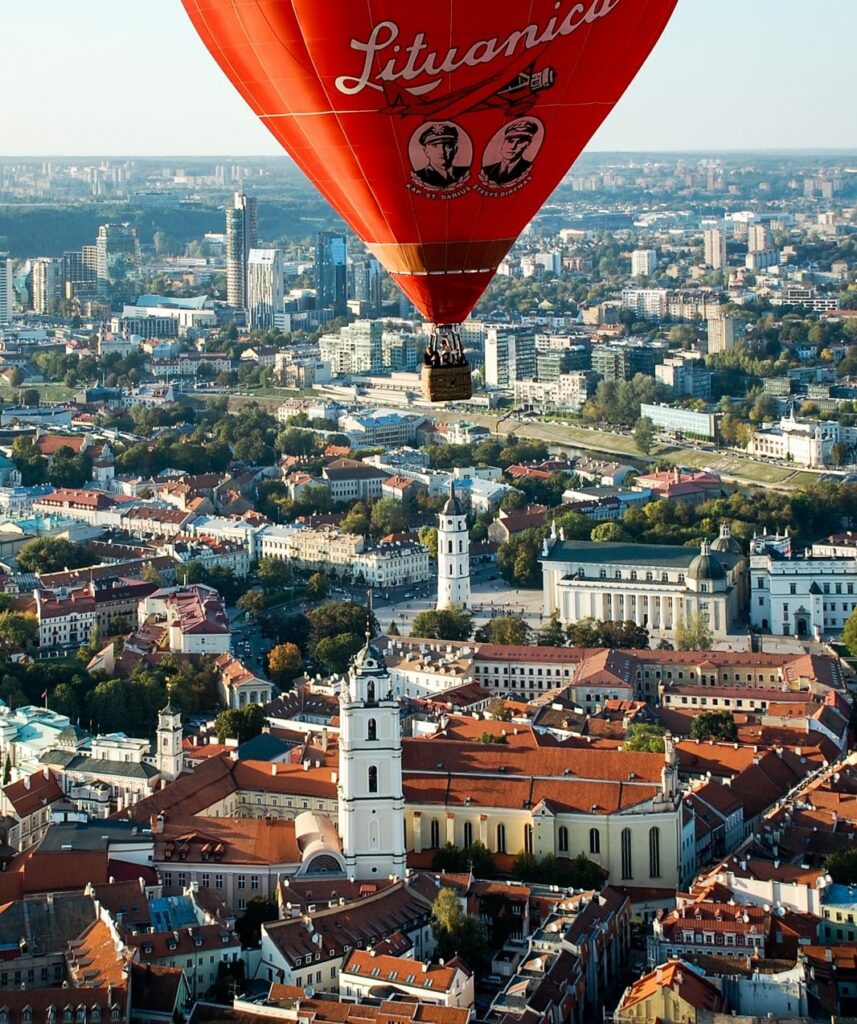 Maybe Lithuania hasn't caught your attention yet, but it's about to. As one of Eastern Europe's most quirky cities, Vilnius has a charm unlike any other. Teeming with baroque architecture and quaint museums, the country's capital is beloved by European travelers and intercontinental guests alike.
This city's rich Jewish heritage makes for a vibrant cultural landscape that outsiders will find interesting and thought provoking; don't miss out on the Green House Holocaust Museum to learn more about it. Vilnius has also been a haven for artists, who once banded together in the present-day neighborhood of Užupis to declare themselves their own independent republic.
Consider checking out Vilnius's Old Town on a private tour like this one.
1. Ohrid, North Macedonia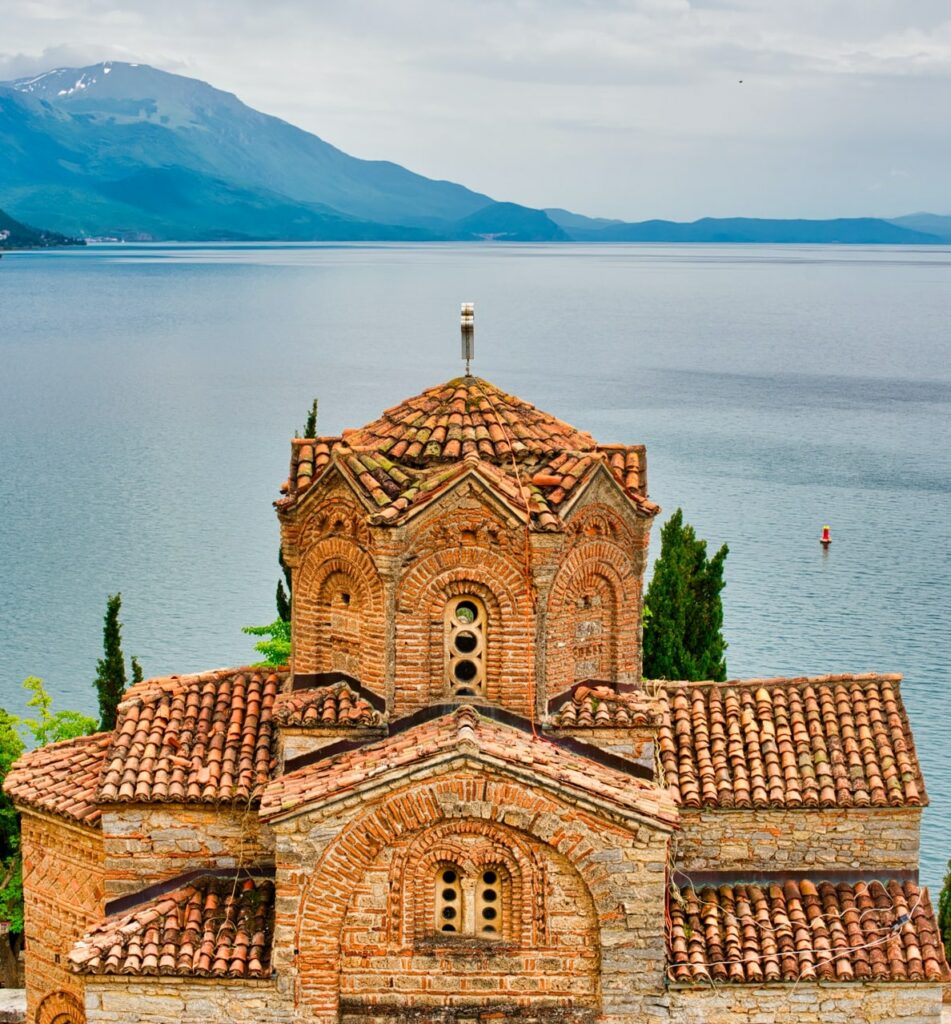 When you look at photos of Ohrid, North Macedonia, you might be surprised to know that this gorgeous destination has yet to become a tourist hot spot. Its narrow cobblestone streets are reminiscent of Italian and French villages, but Ohrid has a flavor all its own. In many ways, this small city feels like a time capsule, with its medieval architecture and old-school flair.
Ohrid is on a magnificent lake in the mountains, and although it's just a three-hour drive from the capital of Skopje, it feels a world away from the city noise. This incredible location is likely to catch on with European tourists, so visit soon to take in its authentic beauty.
Pin me for later: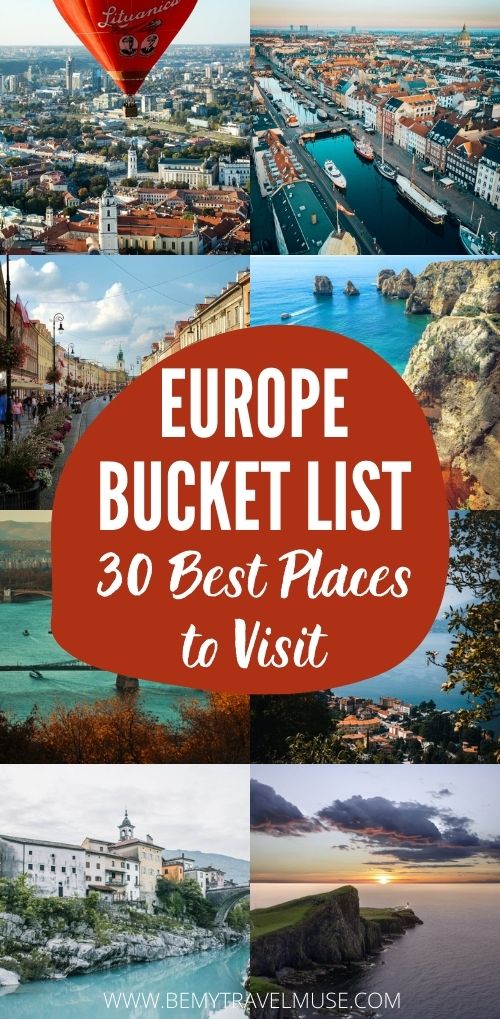 I have to admit that I've been avoiding traveling through Europe for some time. It's mostly because I enjoy rugged adventures, and I've gotten used to the backpacker's way of travel. I used to think of Europe as a whole (my first mistake, because it's so diverse and difficult to generalize about it) as being more of a bougie place to travel. However, there are so many off-the-beaten-path destinations that have become more and more appealing to me.
Have you traveled through Europe? What is your favorite place there?