Often referred to as the gem of the Philippines, El Nido's reputation is thoroughly justified by its alluring scenery. From dramatic rock formations surrounded by sparkling turquoise water to hidden lagoons, incredible beaches, and a local market – El Nido is a summer chaser's dream!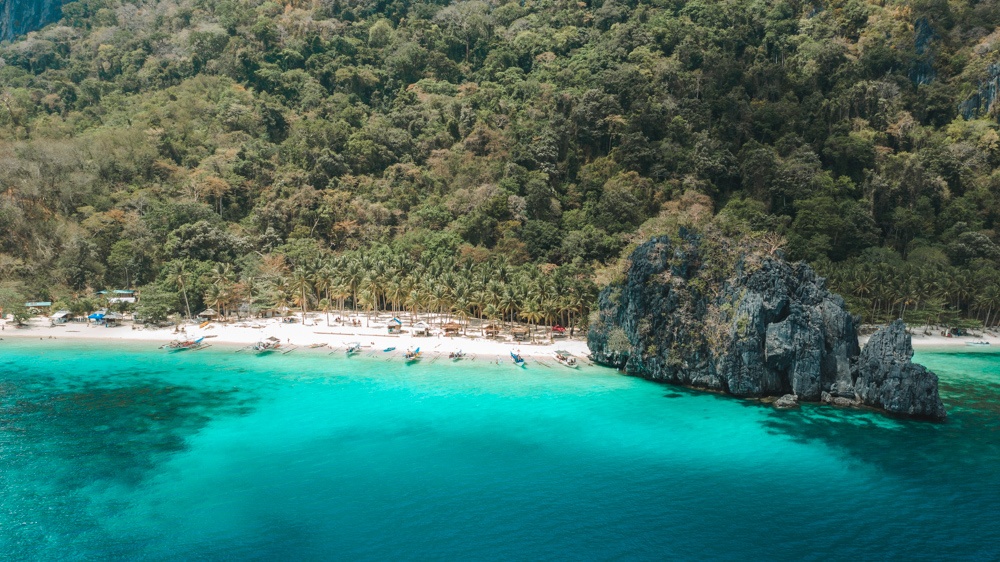 The list of things to do in El Nido is extensive and can even be a little intimidating, so hopefully this guide will help you determine where to focus your time as you explore this epic tropical paradise!
1. El Nido Island Hopping Tours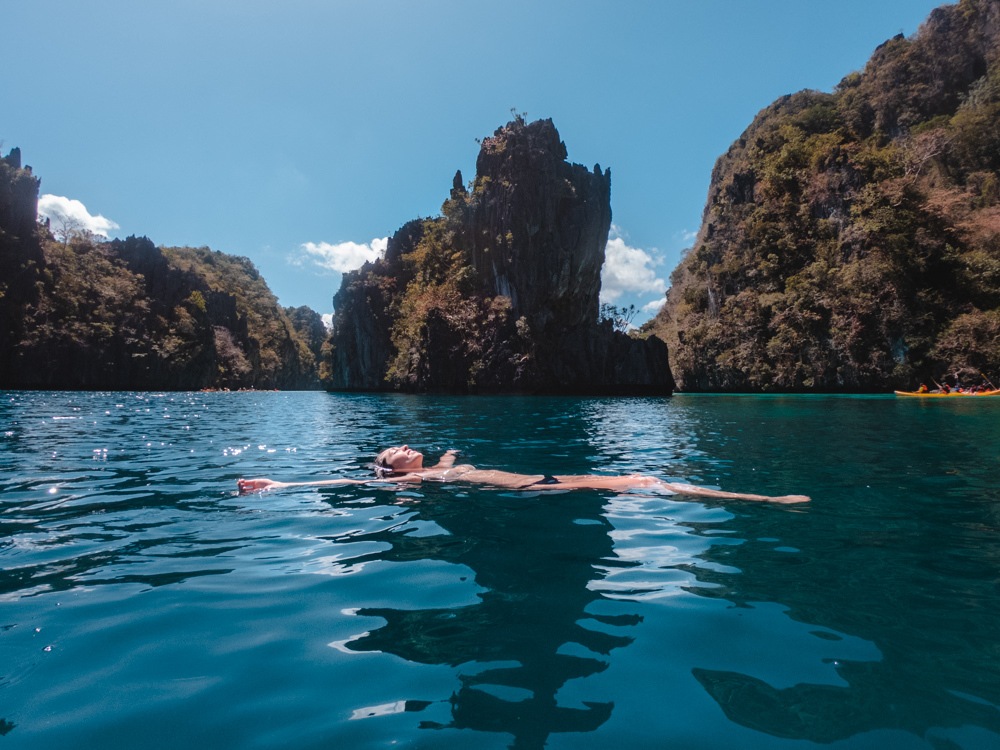 One of the most popular things to do in El Nido is island hopping – and for good reason! Because El Nido is comprised of 45 islands and islets, it's no surprise that a great way to get the most out of your trip is jumping on a boat and exploring all that the sea and land has to offer. Most travelers agree that a trip to El Nido isn't complete without at least one island hopping experience.
Due to the popularity of this activity, it's become increasingly easier to find and book tours – and the options are very accessible and straightforward. The tours are named alphabetically as A, B, C, and D. Each and every tour will give you the opportunity to explore stunning lagoons, private beaches, vibrant sea life, and the magical essence of El Nido! For detailed information on the cost, destinations, and booking for each individual tour, check out my post all about El Nido island hopping.
2. Rent a Kayak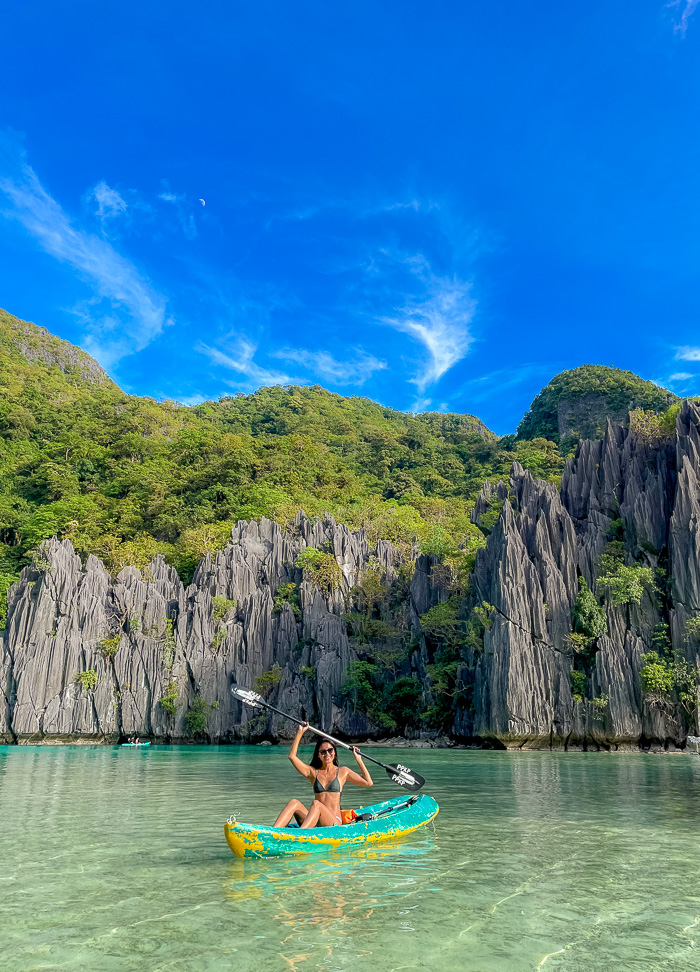 For an adventurous and independent way to visit stunning beaches and avoid crowds, rent a kayak! Since the beauty of El Nido is in the beaches, renting a kayak is a great opportunity to find some off the beaten path beaches that the tours don't always visit – all while getting a good workout in. That said, you can hit up 7 Commandos Beach, a Tour A stop, in the evening to get an off-peak experience.
You can rent a kayak in El Nido town, but the paddling will be much longer than if you rent a kayak in Corong Corong Beach, about 10 minutes from the town of El Nido. Get there by flagging down a tricycle or hopping on a scooter! There are options for regular kayaks priced at 500 PHP for a full day or 300 PHP for half the day – if you want to splurge, you can even rent a clear kayak to see the amazing water beneath you… and sea life if you're lucky! You'll find kayaks for rent all along the beach if you just take a walk.
Check out this great guide for an extensive list of beaches that can be accessed independently and how to get to each of them.
3. Scuba Dive or Freedive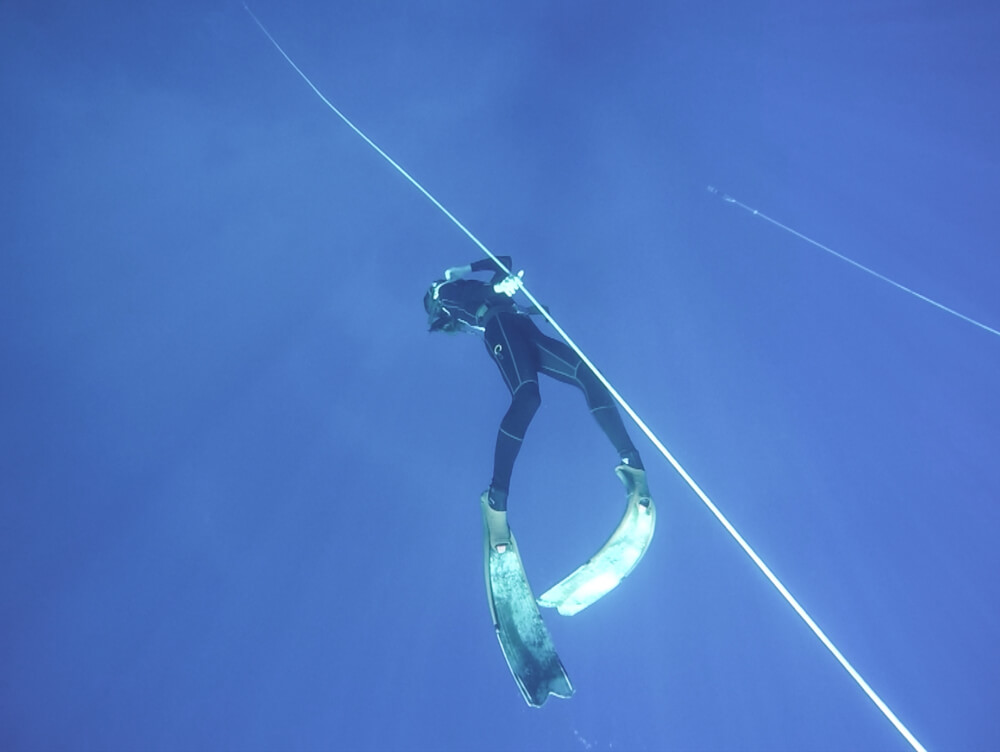 El Nido is home to approximately 30 dive sites and you can count on frequent trips to at least 10 of them depending on tides and conditions. Bacuit Bay is a mecca for exquisite sea life and mind blowing natural structural formations. The bay is also protected from the ocean's strong currents – so scuba diving in El Nido is accessible to divers of all experience levels.
If you're interested in freediving, you can also learn how in El Nido. Check out Freediving Dimension and for a review of my experience learning how to do it in Indonesia, you can read more here.
4. Visit El Nido's Public Market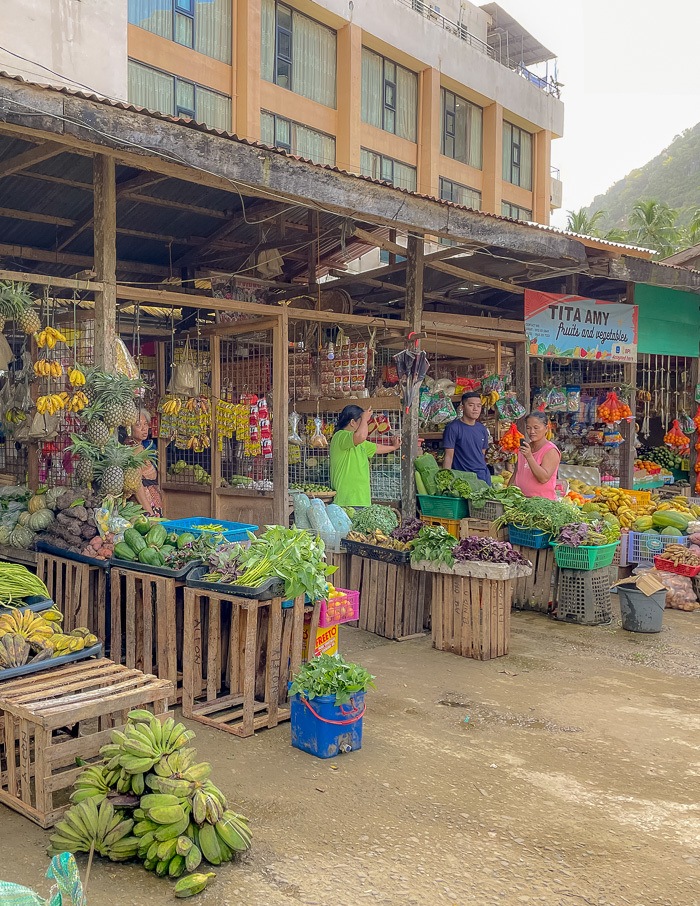 A fun and tasty way to get a glimpse into authentic local culture pretty much anywhere you visit is to walk through the town's public market. With a daily market (starting at 5:30am), El Nido is no exception! Stop by the public market before starting the day's adventure for some fresh fruit or veggies, or rehydrate after a long day at the beach with a fresh Filipino coconut. As always, remember that other countries probably have different sanitation standards than your own. To be extra safe, consider opting for fruits or vegetables that are uncut that you can peel or wash with sterilized water to reduce the risk of coming face to face with harmful bacteria.
To be honest, though, I almost never follow this rule and after 6 years of traveling, even after eating raw veggies and street food the whole time, I've never had food poisoning.
5. Las Cabanas Beach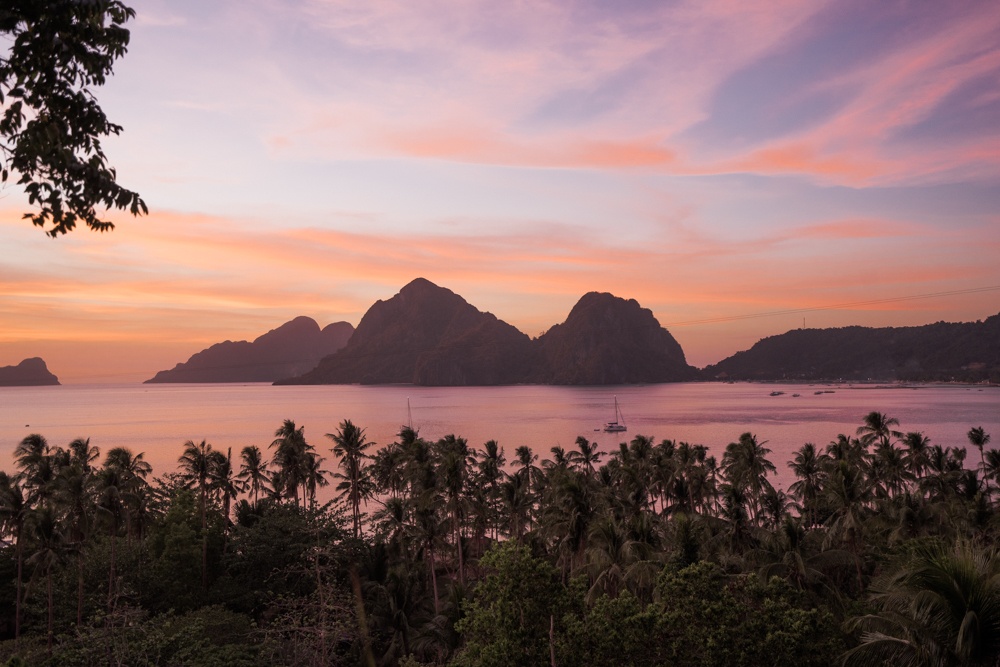 Las Cabanas is one of El Nido's most beautiful and popular beaches. No boat? No problem. Las Cabanas can be reached by a 100-150 peso tricycle from El Nido town, which is a major bonus for those who value the ability to do and see certain places independently. Being a bit more developed than El Nido's other beaches, Las Cabanas makes for a perfect day trip where visitors can sunbathe, enjoy a swim, sip on a fresh coconut, or try local food and drinks at one of the many intimate beach bars. This is also one of the best places in El Nido to enjoy the sunset over the ocean due to the nearly perfect orientation of the beach.
6. Hike Taraw Peak
At 230 meters above sea level, Taraw Peak is the highest point overlooking El Nido town, the bay, and nearby beaches. The hike to the top is apparently super steep and sketchy at times, but it provides panoramic views of Bacuit Bay, amazing landscapes, and limestone paths. This strenuous 2 hour hike is best done at sunrise to avoid the intense heat that builds up the more times you hit snooze. It's highly recommended to hire a professional guide and wear proper shoes for this one, as it is a challenging and physically exhausting trek – making the one of a kind view from the top even more rewarding.
As of 2019, tours are no longer available to hike to the top due to a couple of tourist deaths last year. That said, new reviews are still popping up on Google Maps all the time, so I suspect that if you ask around town, you can still find a local who will take you up there, provided you're clear on the dangers and want to take the risk. Alternatively, there's a canopy walk that gives you a nice, though not as epic, view from the top with more ease and safety. It costs 400 pesos per person and a helmet is required.
7. Nacpan Beach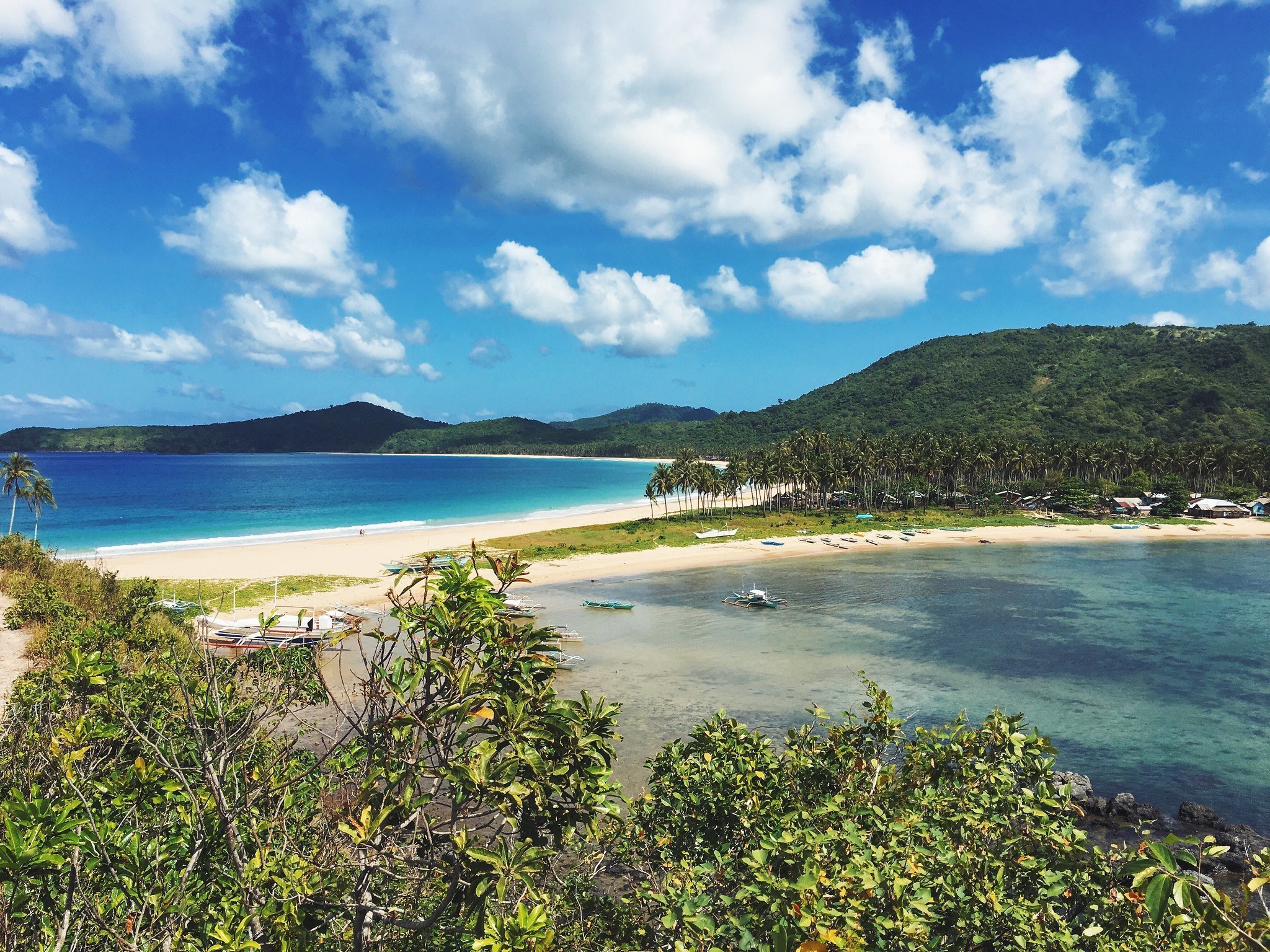 Nacpan Beach is known as one of the most stunning beaches that El Nido has to offer. The quintessential postcard image, Nacpan is not only a beach and sunset lover's dream but a photographer's dream, fisherman's dream, I think you get the point… Nacpan Beach is straight up dreamy! Close your eyes and picture paradise and this beach might just be what you see. There is even a small wave that is surfable some days! Nacpan is one half of the 'Twin Beaches' (Calitang being the other), so you can easily enjoy both glorious places in one trip.
If you're comfortable on a scooter, this is easy to combine with the Nagkalit-kalit Waterfalls for a day trip. If not, you can get a tricycle from El Nido town for about 1500 pesos roundtrip. Pricey, but when shared, it's still cheaper than an island hopping trip.
8. Road Trip on a Scooter
There's really nothing that compares to the freedom you get by riding the roads of villages, hills, and forests on a motorbike. With all that El Nido has to offer, renting a scooter is really the best way to fit it all in without having to book tours and rides every step of the way. Scootering around is such an adventure in and of itself, plus, the costs of tricycles can add up pretty quickly while a motorbike will only cost you about 500 PHP per day. Just don't forget your helmet!
9. Nagkalit-Kalit Waterfalls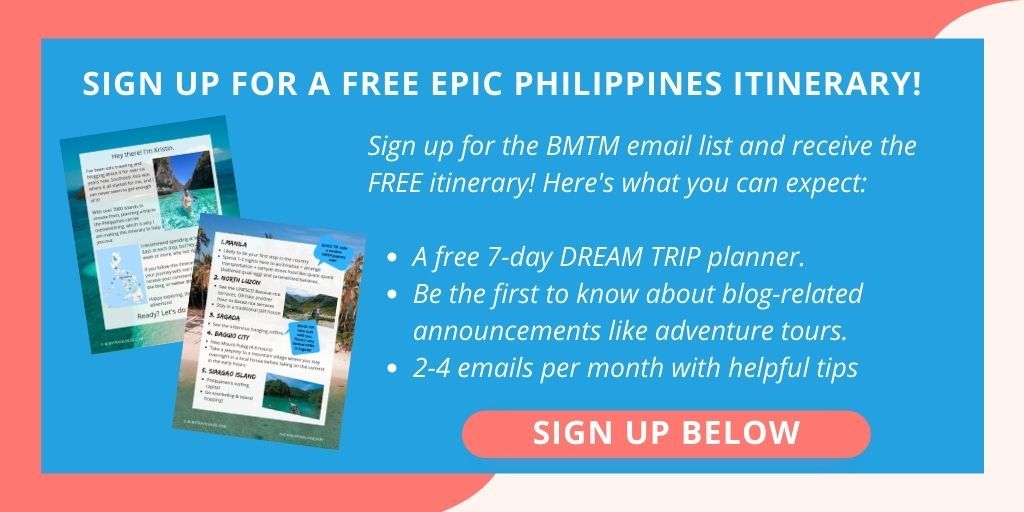 On the route from El Nido proper to Nacpan you'll find a quick and beautiful half hour hike to two waterfalls, a big one and a small one. Stops like this are a great example of why El Nido is the perfect place to rent a motorbike – so that you can stop wherever you want to and experience as much as possible. This is also a great opportunity to get a little hiking in if Taraw Peak is a strict no while you're there. Plus, there is a natural pool to swim in at the bottom of one of the falls!
The reviews of the falls are mixed, with some calling it unimpressive, and apparently you have to pay 250 pesos for a 'guide'. If you've enjoyed the waterfalls of Siquijor it might not be worth the trek but if you're dying for something different and out of the sun, it's an option.
10. Catch the Sunset from Corong Corong Beach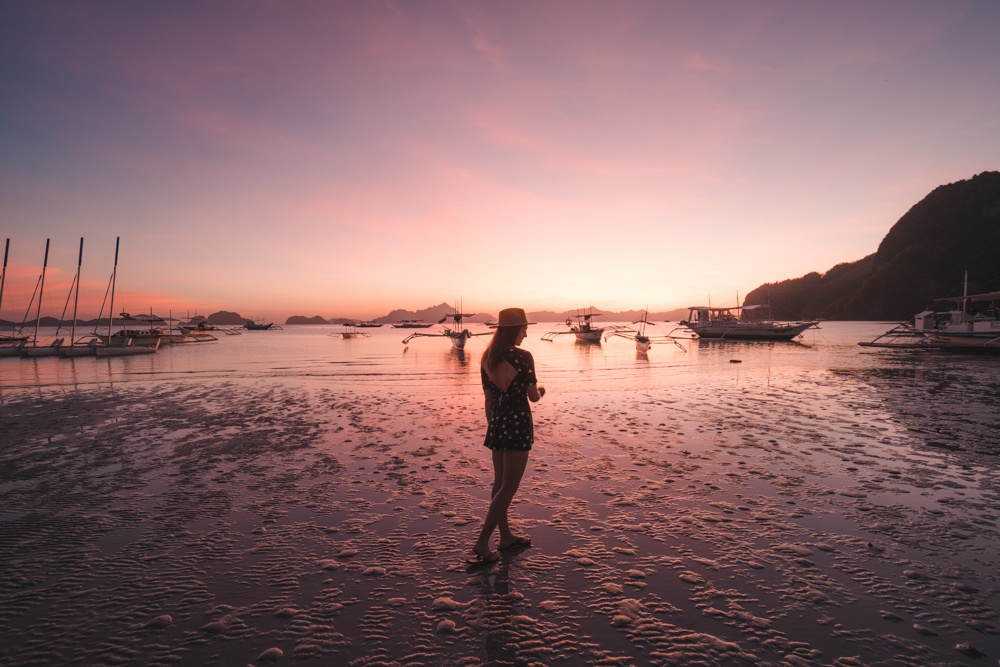 I stayed on the slightly quieter Corong Corong Beach and loved that I could walk down to see the sunset each night. The way that the water receded to show sandbars in the evenings was perfect (though that entirely depends on the moon phases, of course!). I highly recommend staying at El Nido Overlooking and booking your island hopping tours through them while you're there. It's a 4-villa resort with beautiful decks, one with a private pool, and some quiet and solitude that you can't get from most other places in El Nido.
11. Serena Street in El Nido Town for Great Food
Flocks of travelers combined with loads of restaurants and the glittering sea gives El Nido town its charm. Some say it's overwhelmingly busy but regardless of how you feel about it, El Nido is definitely full of life. Narrow dusty streets welcome dogs and cats alongside plenty of tricycles and scooters. The chaos that seems to take over even the smallest of Southeast Asian towns can be quite hectic and you may find yourself thinking "wasn't I just here?" every time you turn down a new street. If you're not sure which way to go and every street prior looked the exact same, Serena Street will feel like a little breath of fresh air. Lined with fine restaurants, high quality local shops, and even decent WiFi here and there, Serena Street is one you'll finally be able to distinguish from the others.
12. Big Dream Boatman Expeditions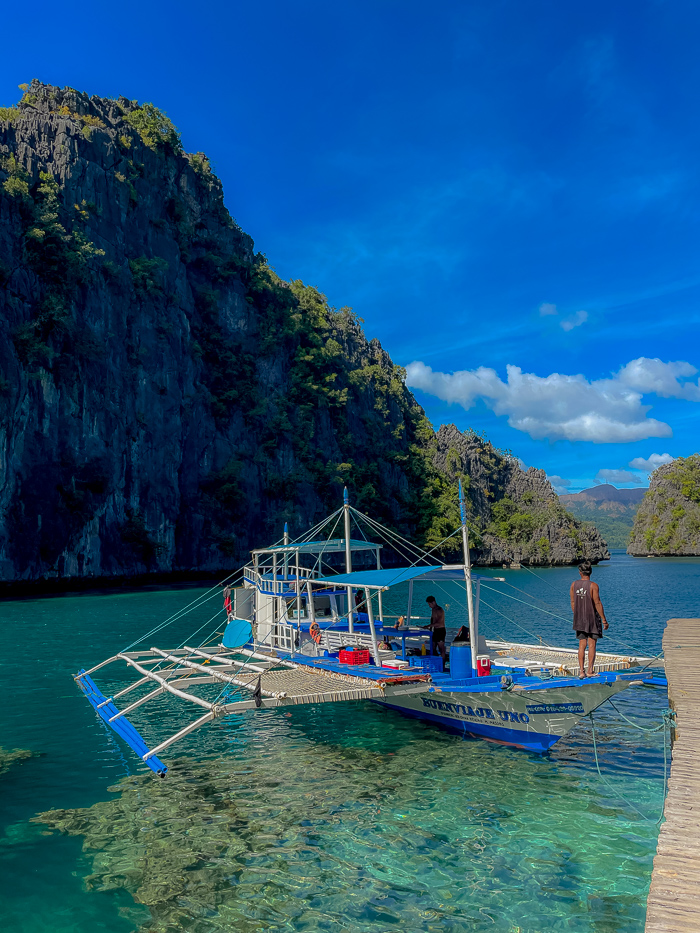 I would have loved to do the multi-day island expedition of Coron and El Nido when I visited El Nido. It's a fantastic alternative to the crowded tours in Palawan and has amazing reviews. Big Dream Boatman specializes in helping travelers discover hidden gems, so it's perfect for adventurers who want to get off the beaten path.
13. Dryft Darocotan Island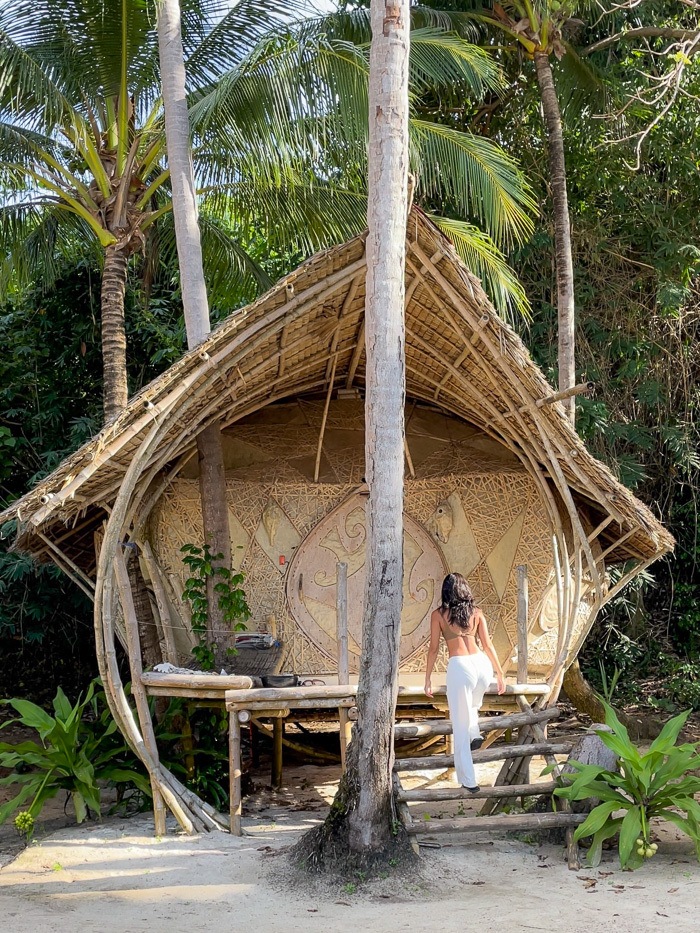 Treat yourself to a digital detox on a remote island north of El Nido, and stay in sustainable, uniquely designed glamping hut. I am speaking of Dryft Darocotan Island, a remote glamping paradise that offers an opportunity to get off the grid, as there's no internet nor reception! The property overlooks a private, pristine beach that is perfect to sun tan, meditate, read or take a nap on. You will eat all your meals at the in-house restaurant, which serves simple yet delicious food based on what's available for the day. After a few days of island hopping adventures, Dryft is the perfect place to R&R!
As I said at the beginning of this post, there are TONS of things to do and places to see in El Nido, each providing a different vantage point of the gorgeous horizon, dotted with candy shaped mounds of islands. While the town itself isn't as idyllic as some of the smaller spots in the Philippines, El Nido makes up for it with its gorgeous beaches and variety.
Read Next: