When I found out I was pregnant, naturally one of the first things that I wondered was where I would be traveling for the next nine months. As someone who is often on the road, I got right into coming up with babymoon ideas.
After speaking with my doctor, I was surprised that some of the places I wanted to visit were actually against his recommendations. Why? Let's talk about what we should be looking for in an ideal babymoon destination and my best ideas as someone who has been traveling the world for the past 10 years.
What's Important in a Babymoon Choice?
Like a honeymoon, a babymoon is time mean to be enjoyed prior to the birth of your baby. Usually this is shared with your partner, if you have one, but I've done a few solo ones, too! That said, they've been with modifications from my normal travel style.
I tend to go to remote places when I travel. The more off the beaten path, the better. That's not ideal for a mother-to-be who might need immediate medical attention.
Garrett and I had actually planned a trip to the Maldives before I realized I was pregnant. We ended up canceling it, because my doctor brought up that we would be hours away (via seaplane flight) from the nearest hospital if I had any kind of problems or early labor.
So naturally, one of the most important things when choosing a babymoon destination is what the medical situation is like where you are going.
I have also taken into account the countries where I've gotten food poisoning the most often; although I love them, have left them off the list.
With that in mind, the suggestions here take into account medical access, food safety, and overall experience:
1. Hawai'i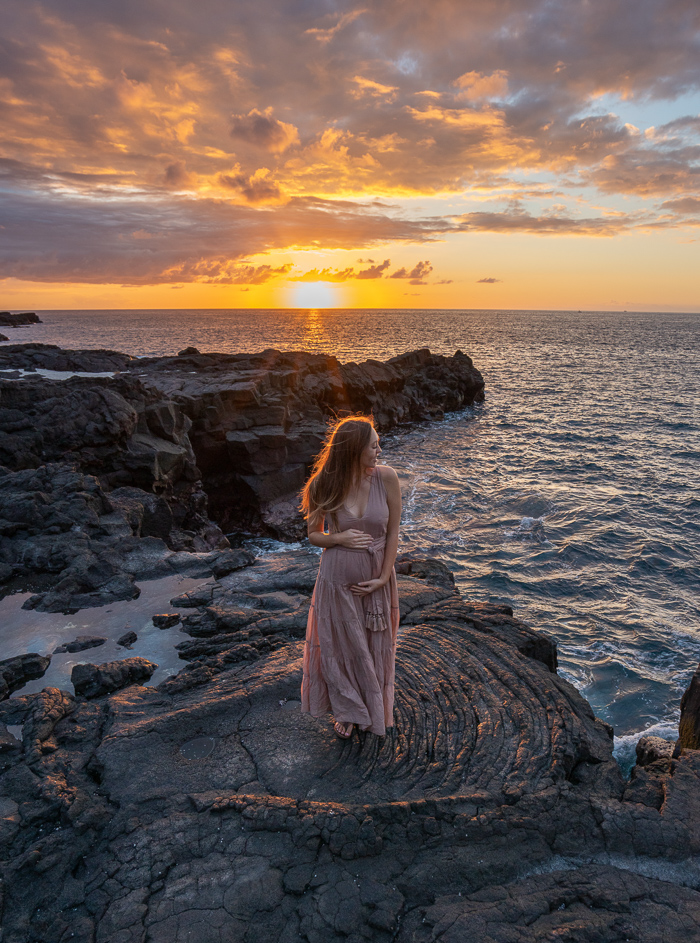 Easily one of the most popular choices for American babymooners, Hawai'i offers gorgeous beaches, lush jungles, waterfalls, and the ease of staying within the US. I'm a fan of all the islands, but I love the Big Island for the variety of adventures there. If you want to keep it simple, head to Oahu, the most populated island, where you will find the famous Waikiki and North Shore. Read this to figure out which island you should pick if you've never visited before.
2. California's Coast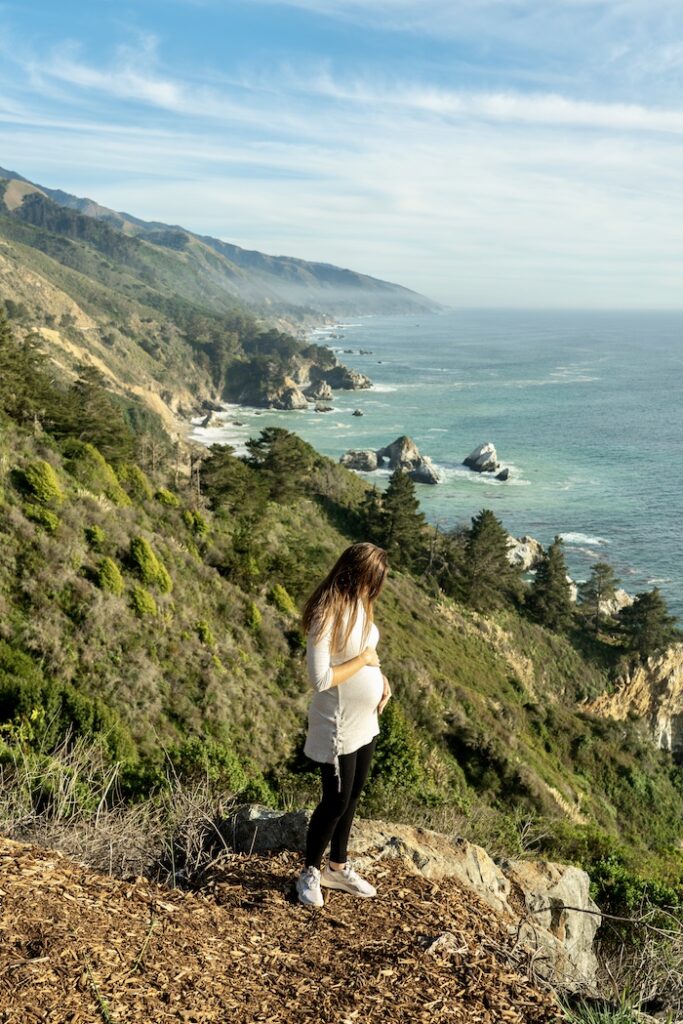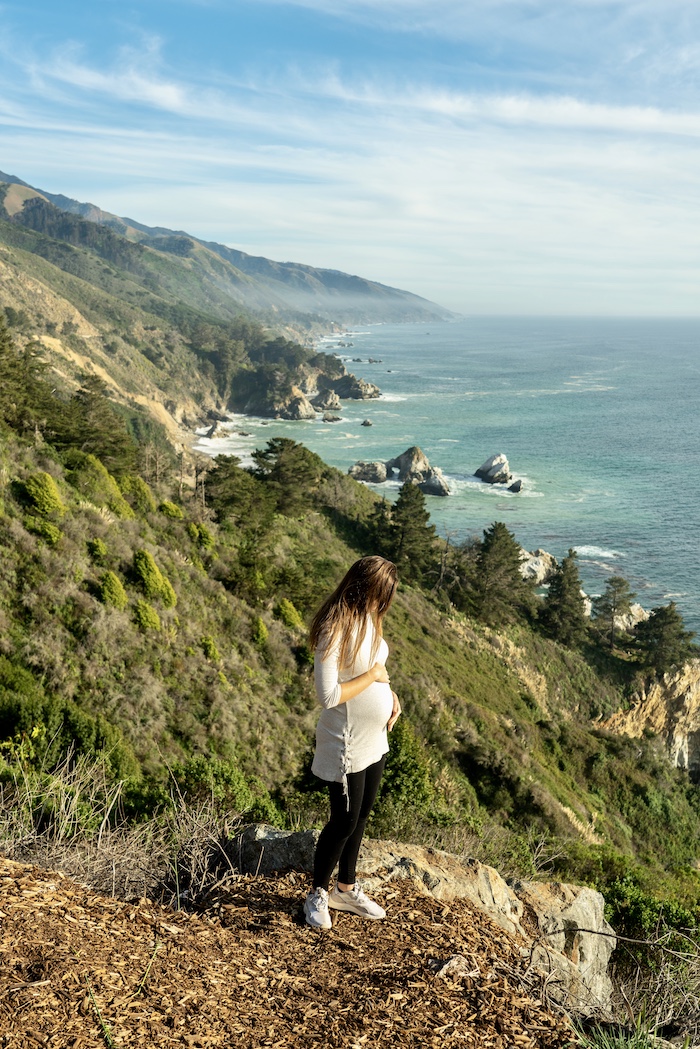 As a California girl, I'm always going to be partial to my home state, but I absolutely love exploring new pockets of it for the variety alone. One of my favorite things to do is the Pacific Coast Highway, which Garrett and I drove a portion of on one of our babymoons. If you're looking for warm beaches, check out my favorite things to do in Southern California.
3. Aruba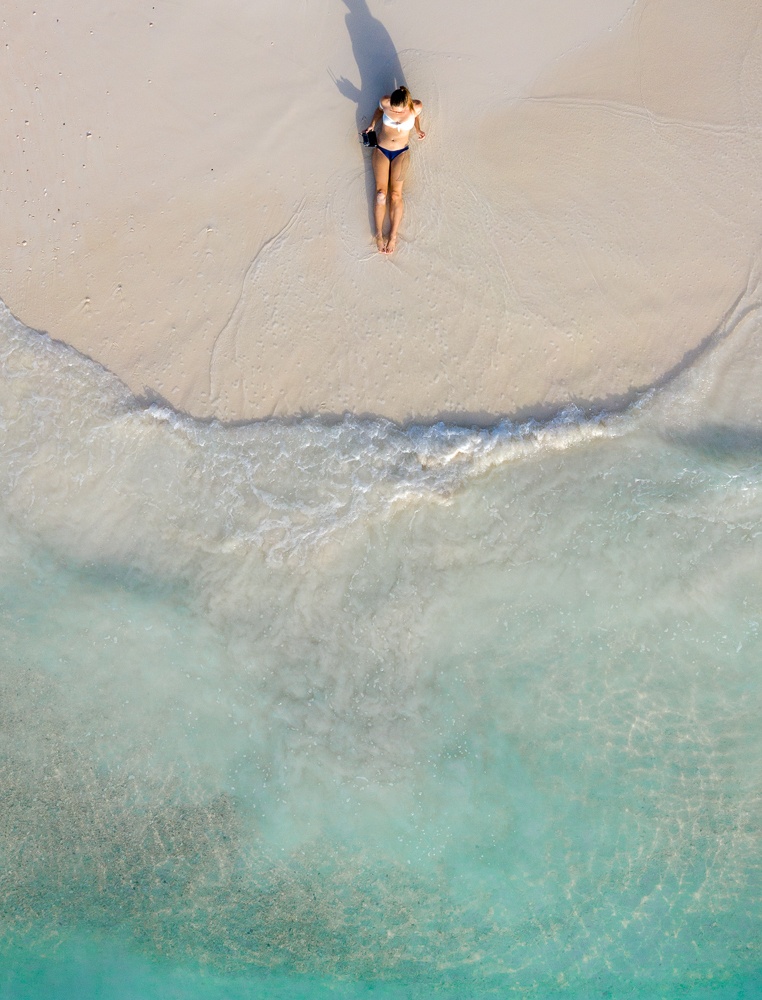 I love exploring Aruba. It's easy, small, and approachable. The water is warm, it has gorgeous white-sand beaches, the people are lovely, and there's plenty to do. My favorite thing is to rent a car and explore on my own, but you could easily enjoy a few days just lounging on the beach and taking day tours as well.
4. Utah Road Trip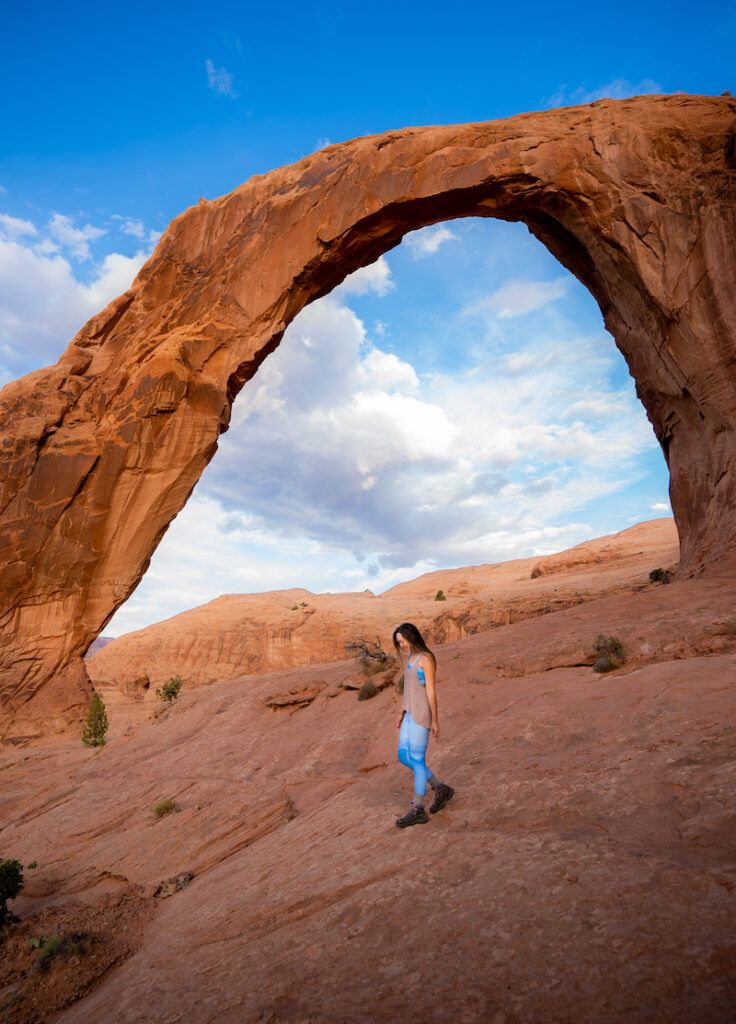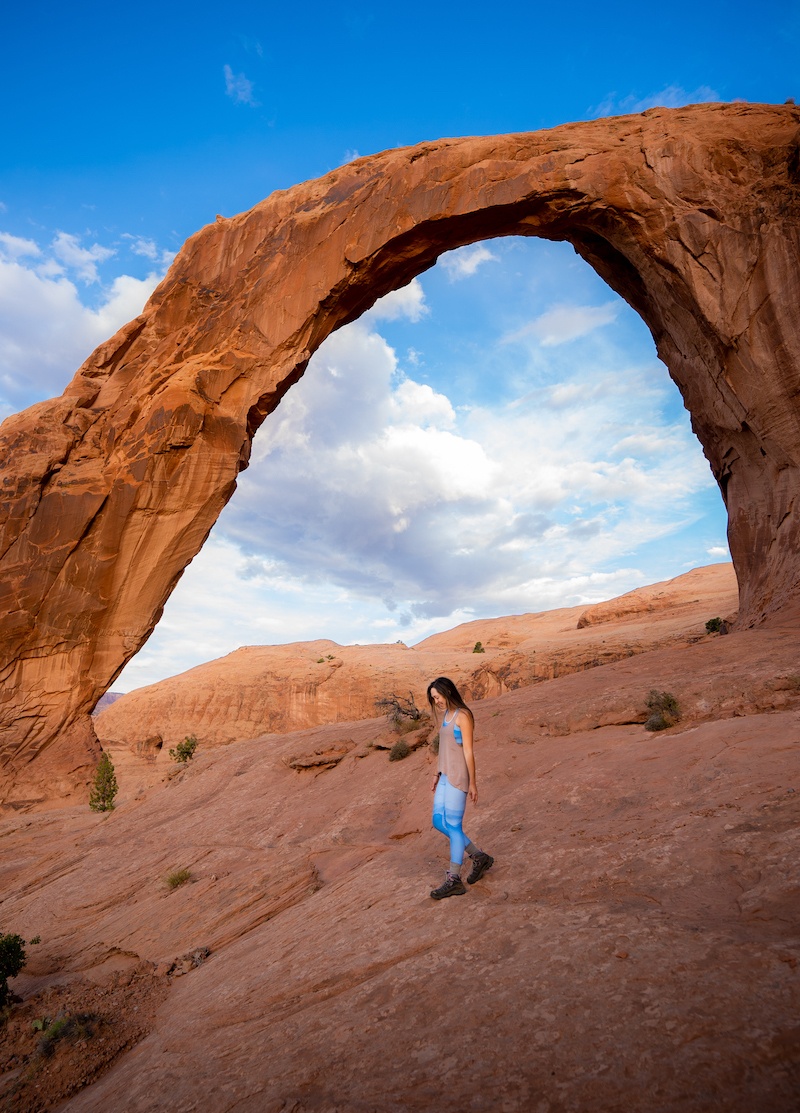 Apart from the states already mentioned, Utah has got to be my favorite to explore. For outdoorsy types, there is so much to see that, even after five visits, I am still finding new gems. I'd recommend this more for people who want to see beautiful landscapes and spend time outdoors. There are plenty of national parks with trails that aren't crazy but can bring you to a beautiful view. (I discovered I don't quite have the lung capacity I did pre-pregnancy!) Also, these are my favorite things to do in Utah.
5. Germany's Baden-Württemberg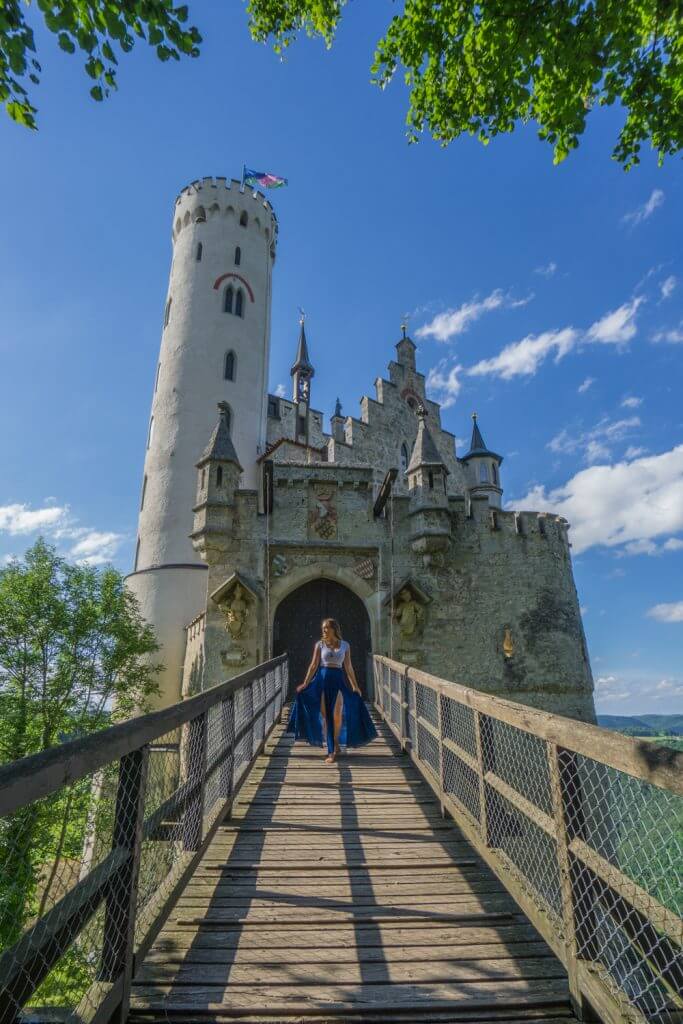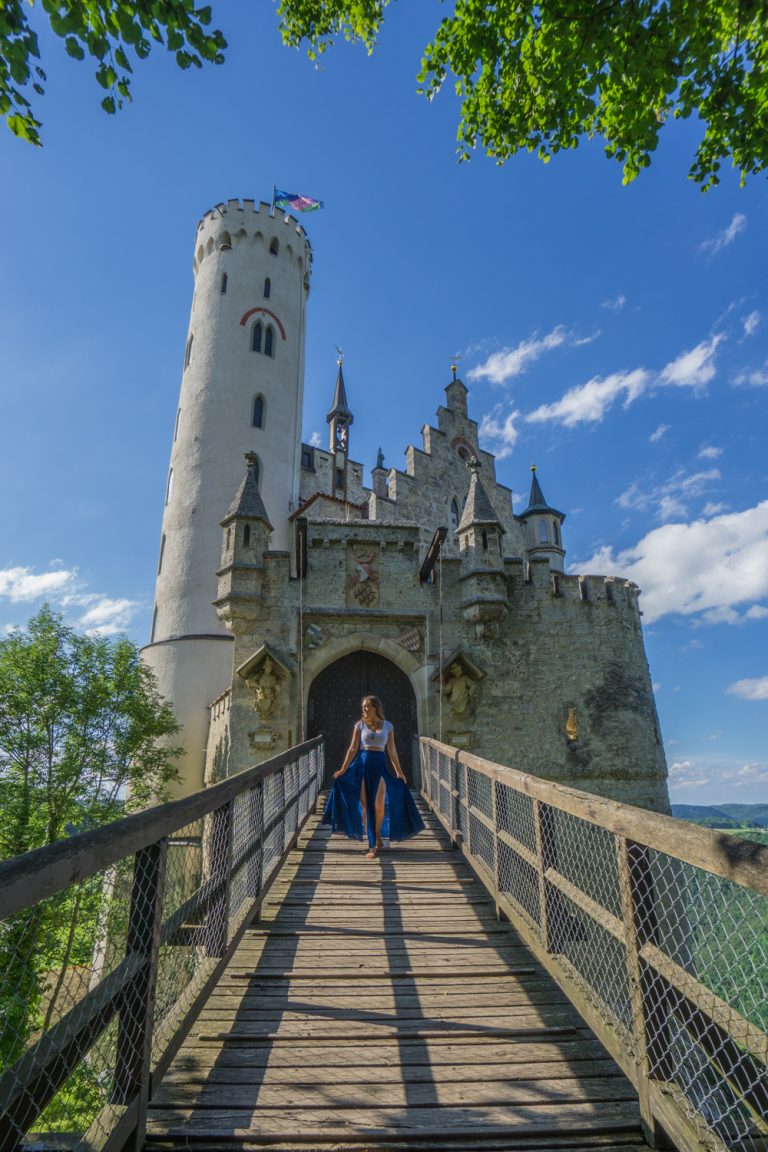 If you're looking for the fairest castles in all the land without the crowds of Bavaria, look no further than Germany's Baden-Württemberg region. I love this area for the Christmas markets in the winter, the rolling countryside, the Black Forest, and of course the charming castles. Stuttgart is your jumping-off point for the best things to do and see in the region.
6. New Mexico Road Trip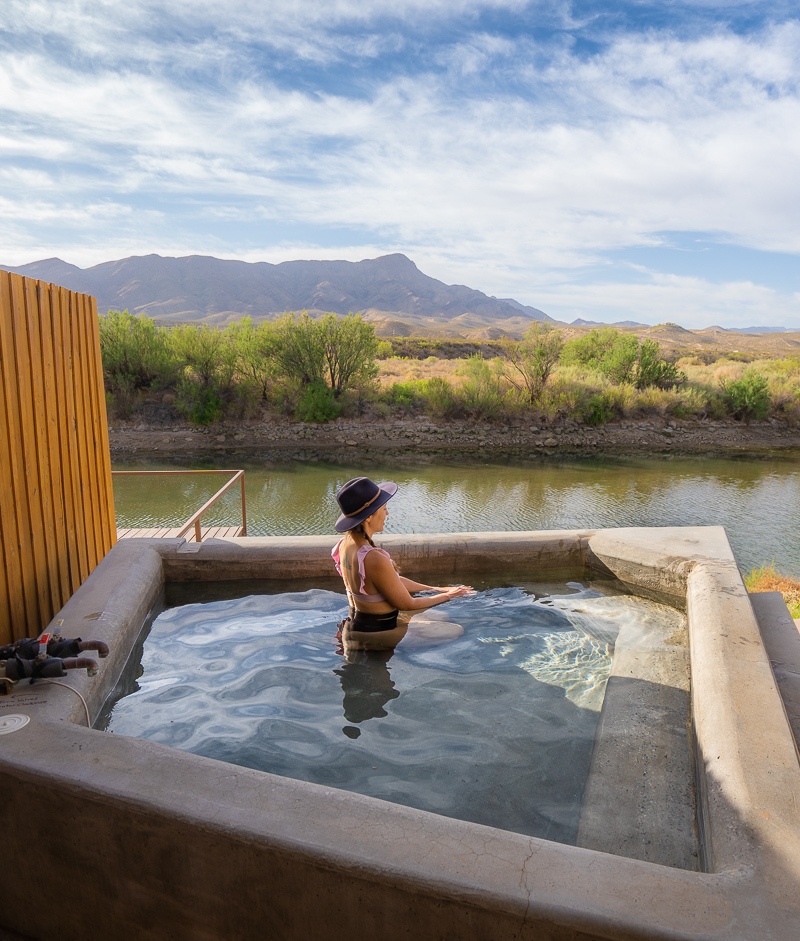 One of my favorite ways to explore any state is by road-tripping it, and New Mexico was no exception. I loved the culture, the landscape, and the history. And best of all, it was not nearly as crowded as Utah and Arizona can be. There are many hidden desert gems to uncover and explore. Read my perfect road-trip itinerary here.
7. The Amalfi Coast of Italy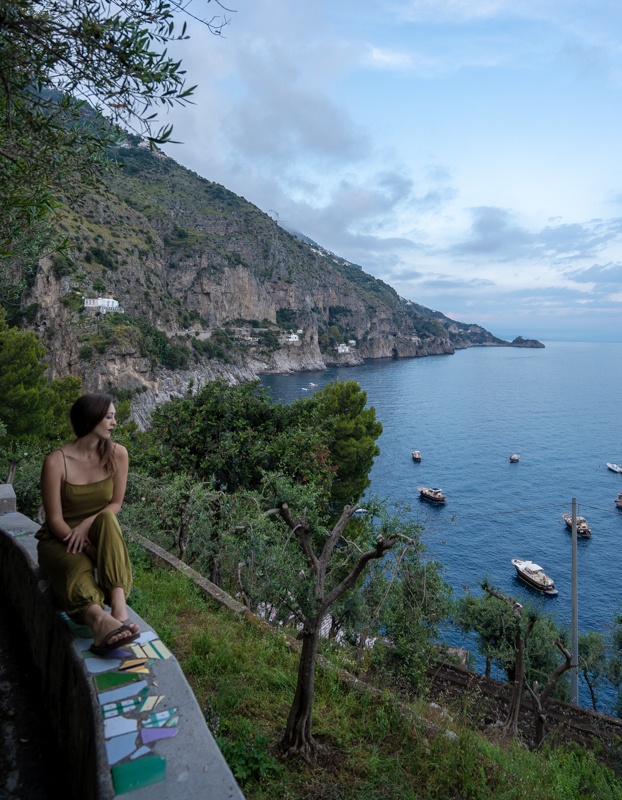 If eating amazing food while gazing out at the glittering Mediterranean Sea appeals to you, then the Amalfi coast is calling! Although some of the more famous towns, like Amalfi and Sorrento, are packed with tourists, there are plenty of spots in between that are pleasantly quiet and tranquil. Keep in mind that your accommodation may involve a lot of stairs, depending on where you book.
8. Colorado Road Trip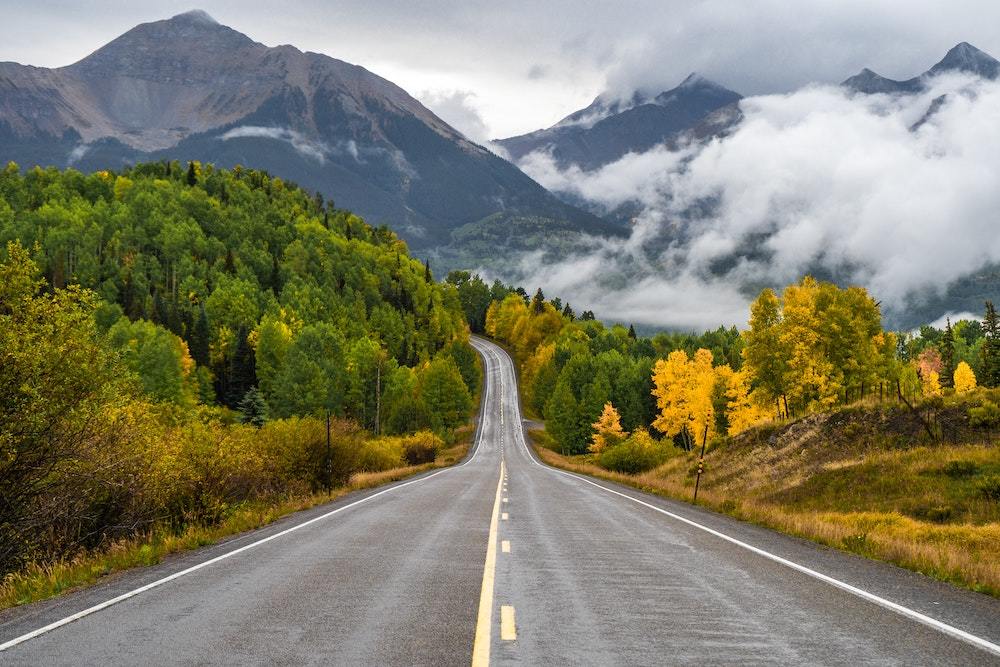 Whether it's winter or summer in Colorado, or even the beautiful golden fall, if you're a mountain lover, you're in for a treat. Here's my perfect Colorado road-trip itinerary.
9. South Africa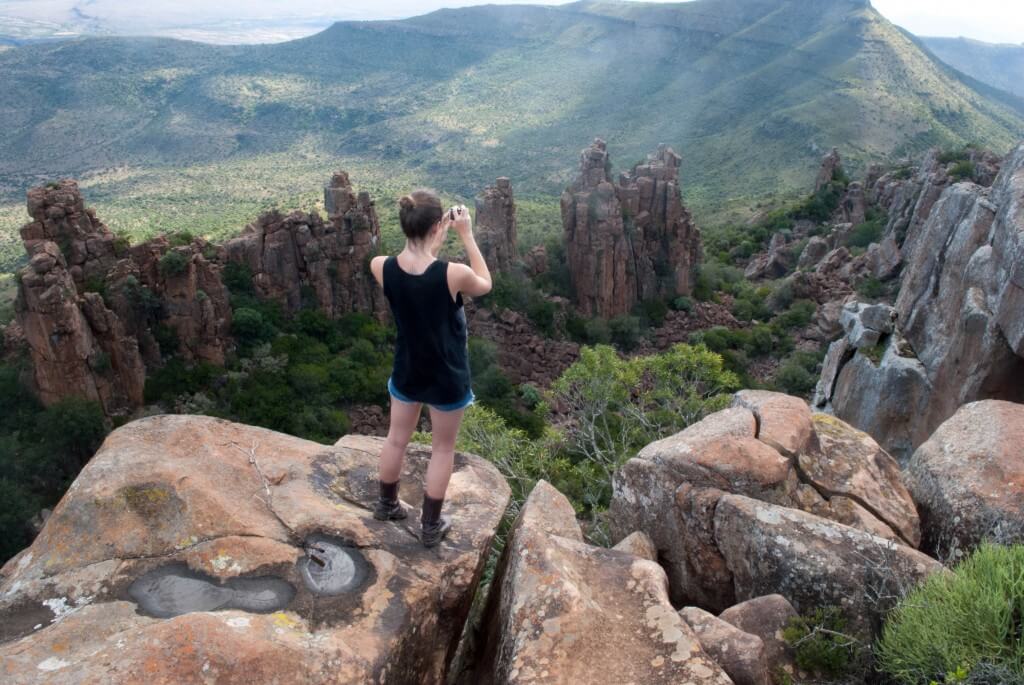 South Africa has been in my top five favorite countries ever since 2015. I've been back three times, exploring as many regions as I could. It has so much to do, from safaris in Kruger National Park to exploring Cape Town, which must be one of the most beautiful cities in the world. (Plus: great medical care.) Here's my perfect itinerary if you've got a week or more to explore.
10. St. Thomas, US Virgin Islands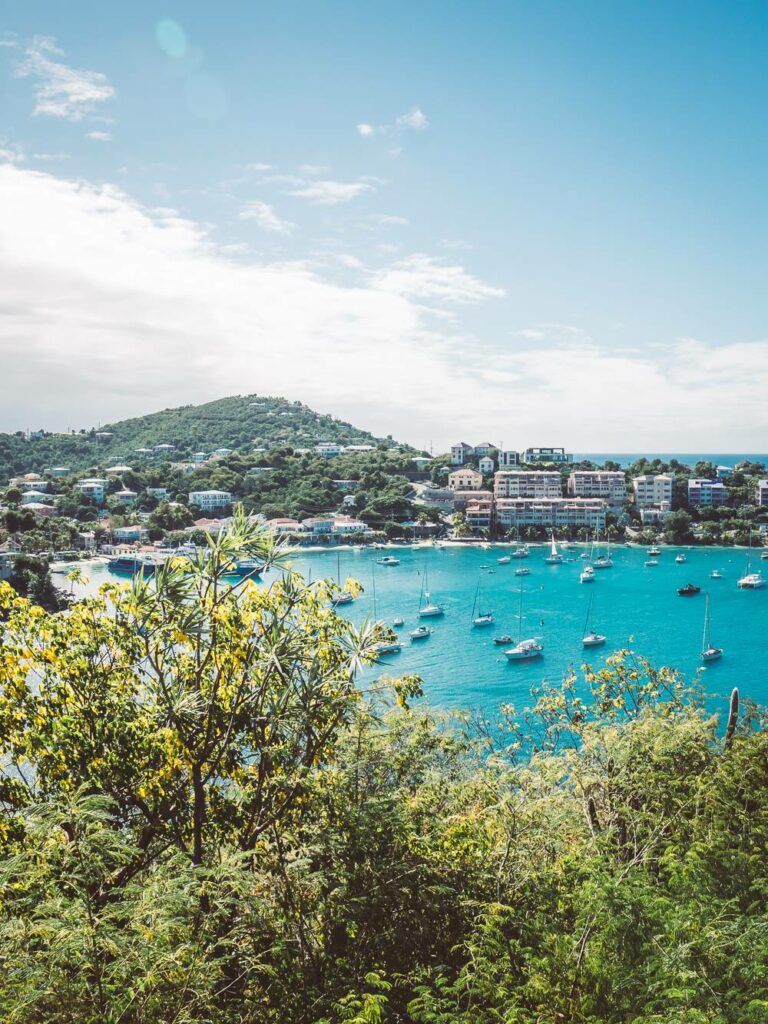 Another perfect beach spot that is accessible and easy to love, St. Thomas in the US Virgin Islands offers a chance to have a tropical getaway without technically leaving the country (for my fellow Americans). Check out this post for the best things to do there.
11. Italy's South Tyrol Region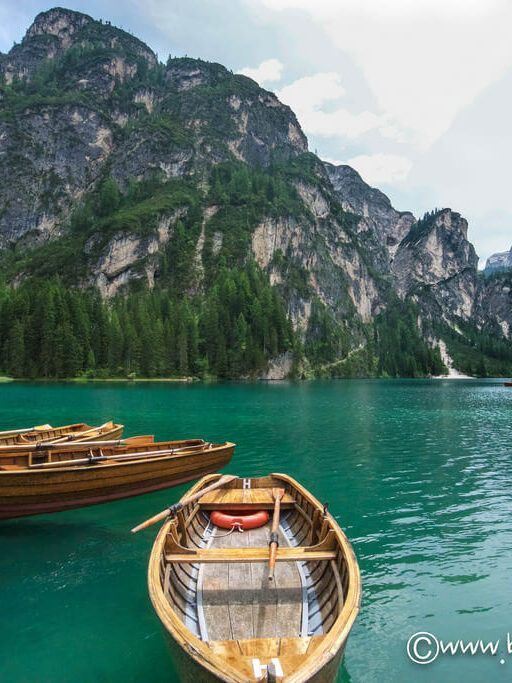 I love the Italian Alps so much, I've been back three times. This region of Italy will strike any visitor as quite different from the rest of the country — you might hear more German than Italian! The food is different, driving here is different, and the culture is entirely different. For me, the stars of the show are the beautiful Alps, the lakes, and in the summer, the wildflowers.
12. New Zealand's South Island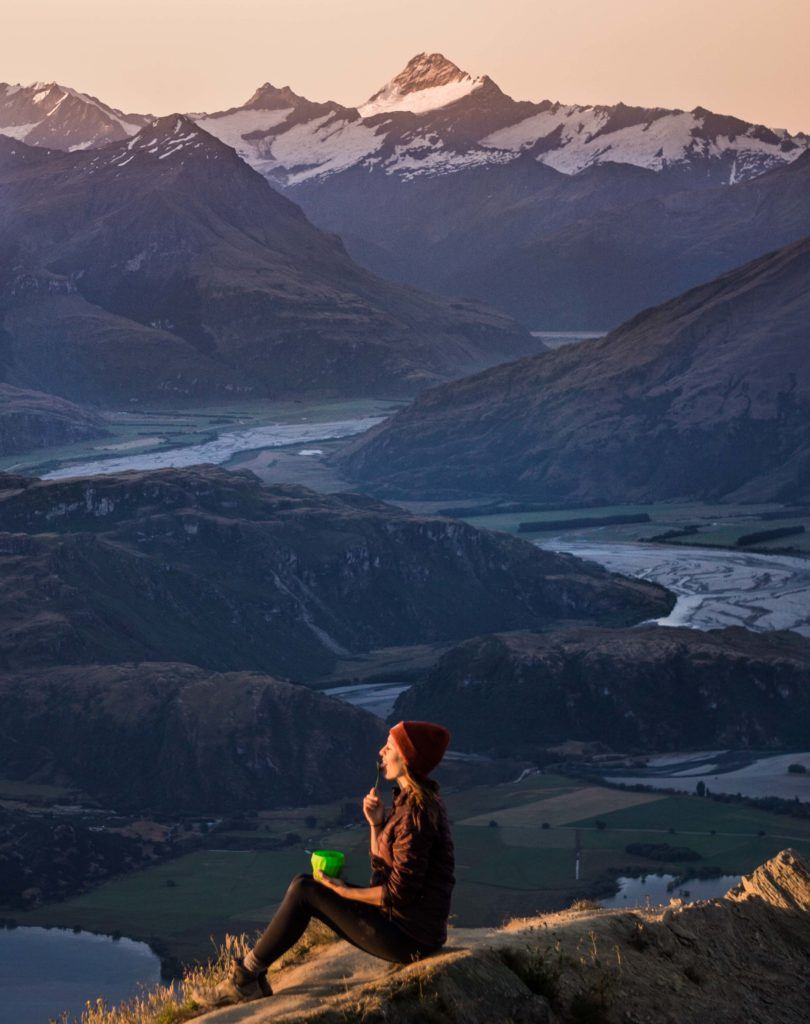 This was Garrett and my first international trip together, and we learned that there's a reason why people love New Zealand's South Island so much. There are beautiful hikes, gorgeous lakes, mountain regions, and coastal areas that all boast their own special beauty. Read more here.
13. Bali, Indonesia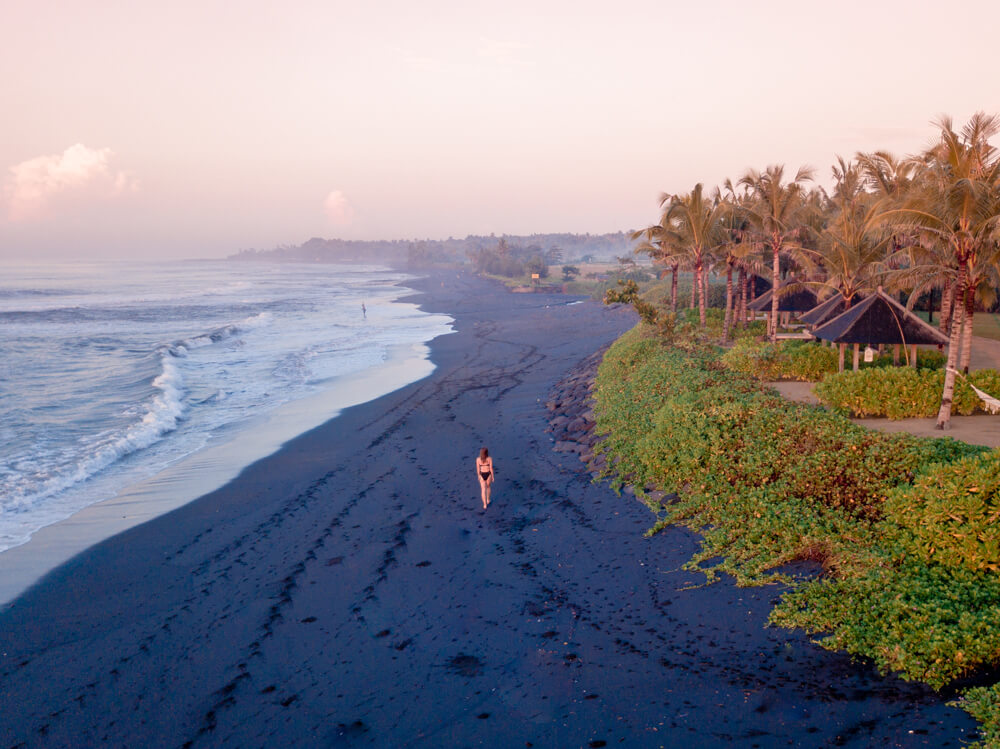 Oh, how I miss Indonesia! This is another country I have revisited four or five times, exploring a new island each time. I recommend Bali specifically because it is slightly more accessible and built up than a lot of the other islands, and you should have easier access to medical care if needed. Bali also has its own unique culture that you can't find anywhere else. Enjoy the temples, the rice terraces, the beaches, the waterfalls, and the gorgeous views!
14. Japan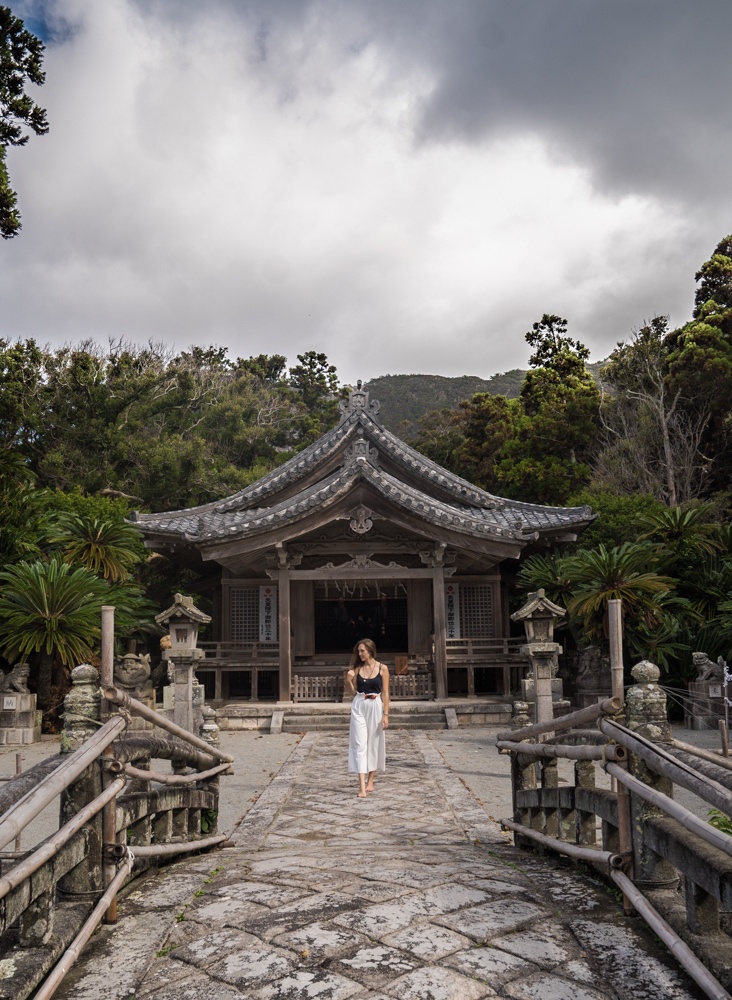 Speaking of unique cultures, Japan is absolutely enchanting! I've had the pleasure of visiting twice and just adore the energy and uniqueness of Tokyo. But there's also much history and gorgeous landscapes to enjoy. And did you know that Japan has beautiful islands with free outdoor onsen (hot springs with traditional inns), as well?
15. Australia's East Coast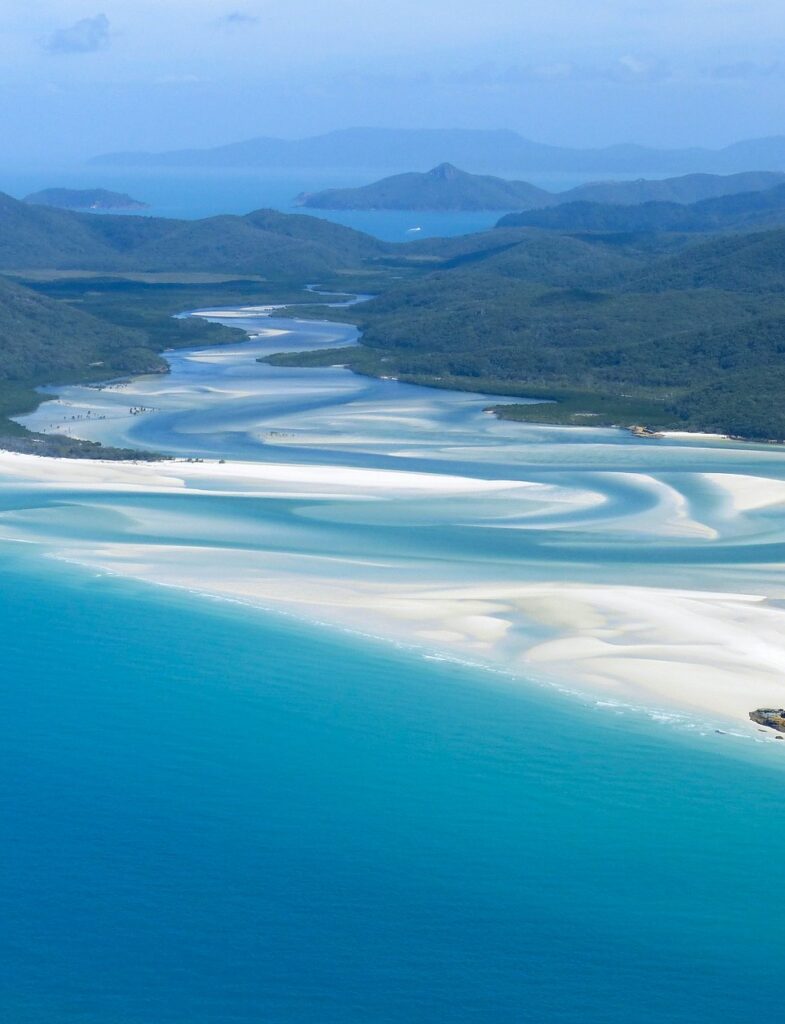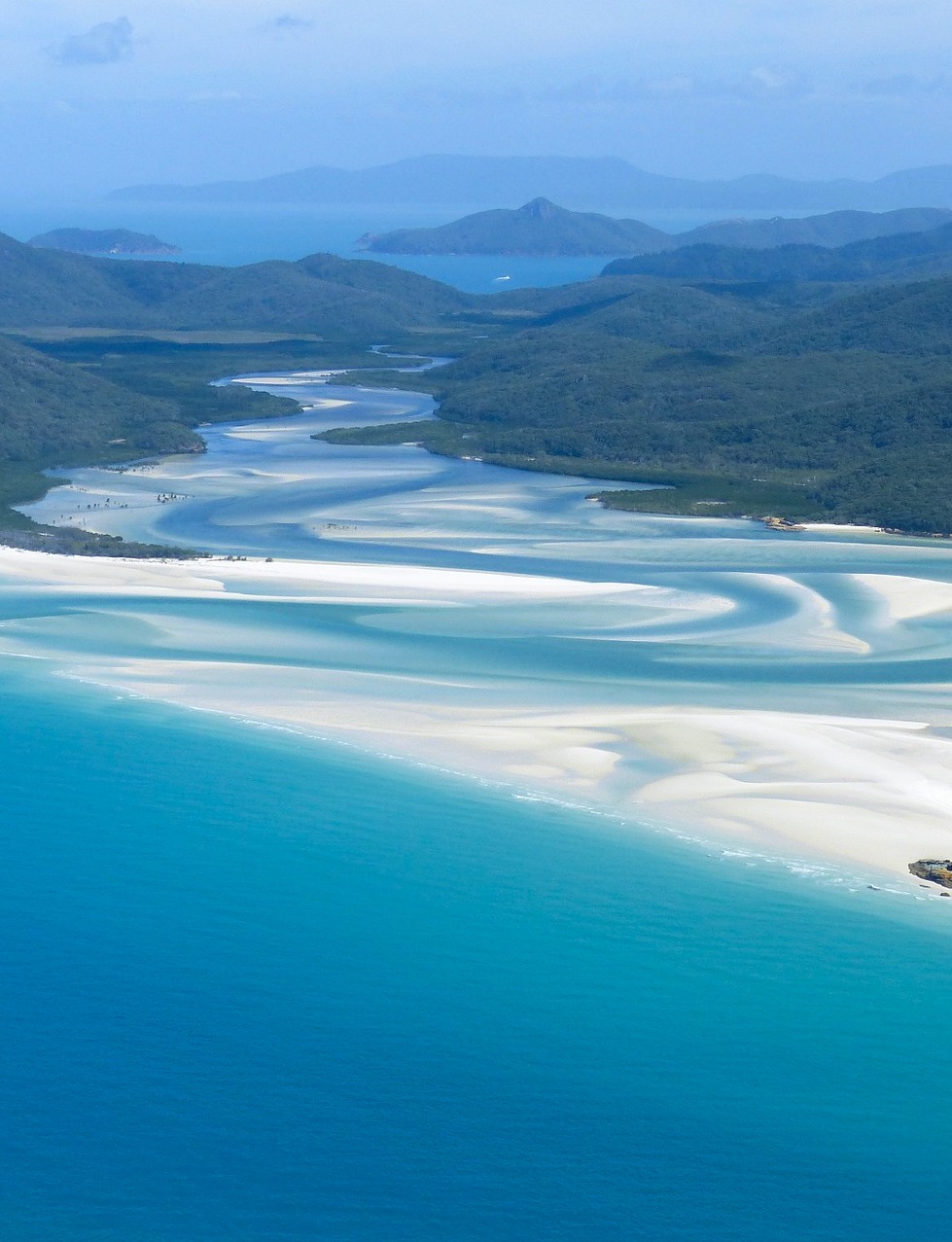 Although many remote parts of Australia are beautiful, the East Coast offers plenty of adventures without straying too far from access to medical care. I am a fan of both Sydney and Melbourne, as well as the beaches of the Great Barrier Reef and its vicinity. Garrett is a fan of Tasmania. Truly, you can't go wrong!
16. Tahiti, French Polynesia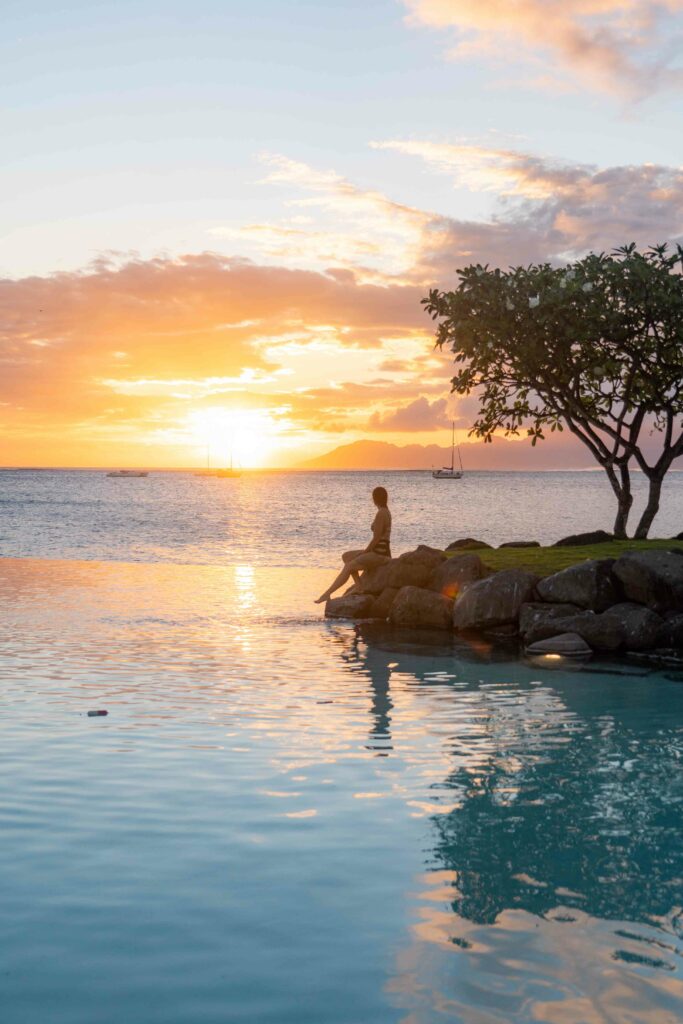 French Polynesia is one of my favorite places. Although I absolutely love the more remote islands, even the local women travel to Tahiti to give birth. Not that that is on your docket for your babymoon, but it's always good to be near a medical facility if needed. Plus, Tahiti is full of beautiful waterfalls, gorgeous drives, and some of the best sunsets on earth.
17. Nassau, Bahamas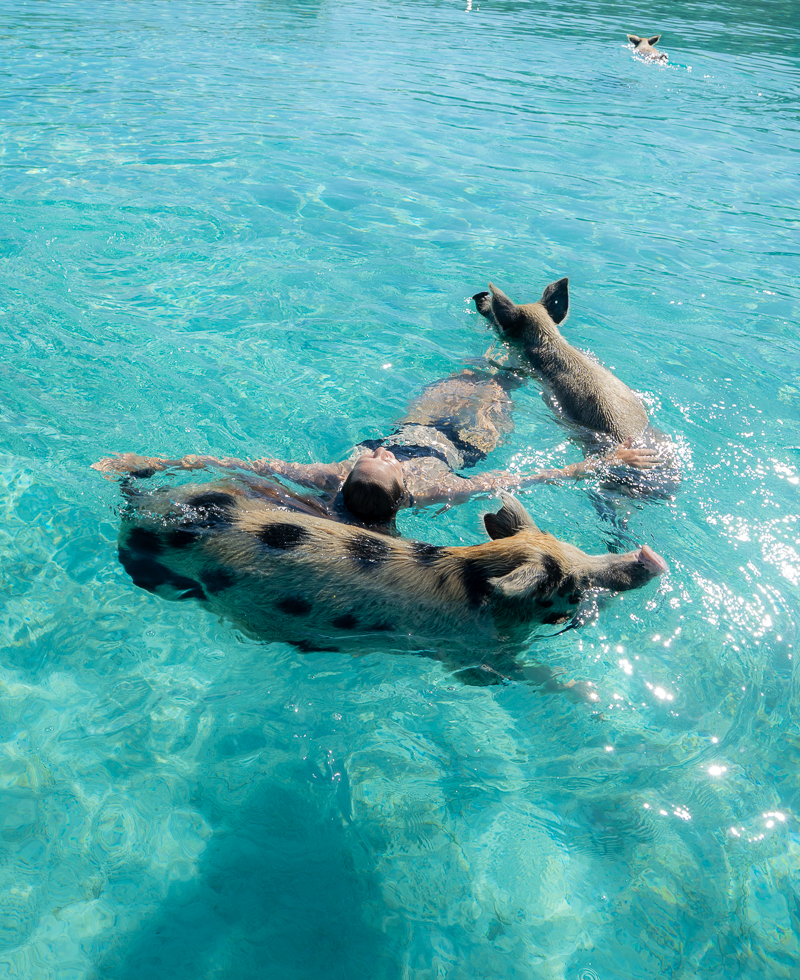 For those traveling from the East Coast of the US, the Bahamas is an easy, excellent choice if you're looking for beaches, baby-blue water, and a super friendly vibe. I actually visited very early on during my pregnancy and had the best time. Put swimming with pigs on your list, and even consider taking a dip with the nurse sharks, too! Here are more great things to do while there.
18. France's Provence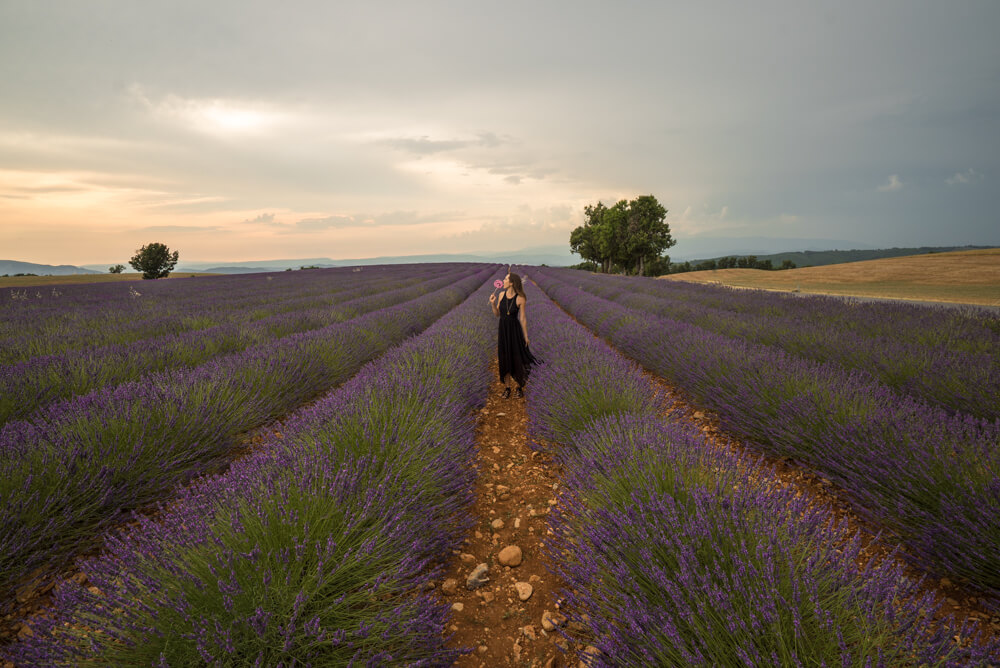 Provence in France really is as dreamy as I imagined, particularly during June, when the lavender fields are in bloom. But there's really no bad time to visit! The food is delicious, the landscape is beautiful, the towns are charming, and you can even turn it into a little road trip!
19. Iceland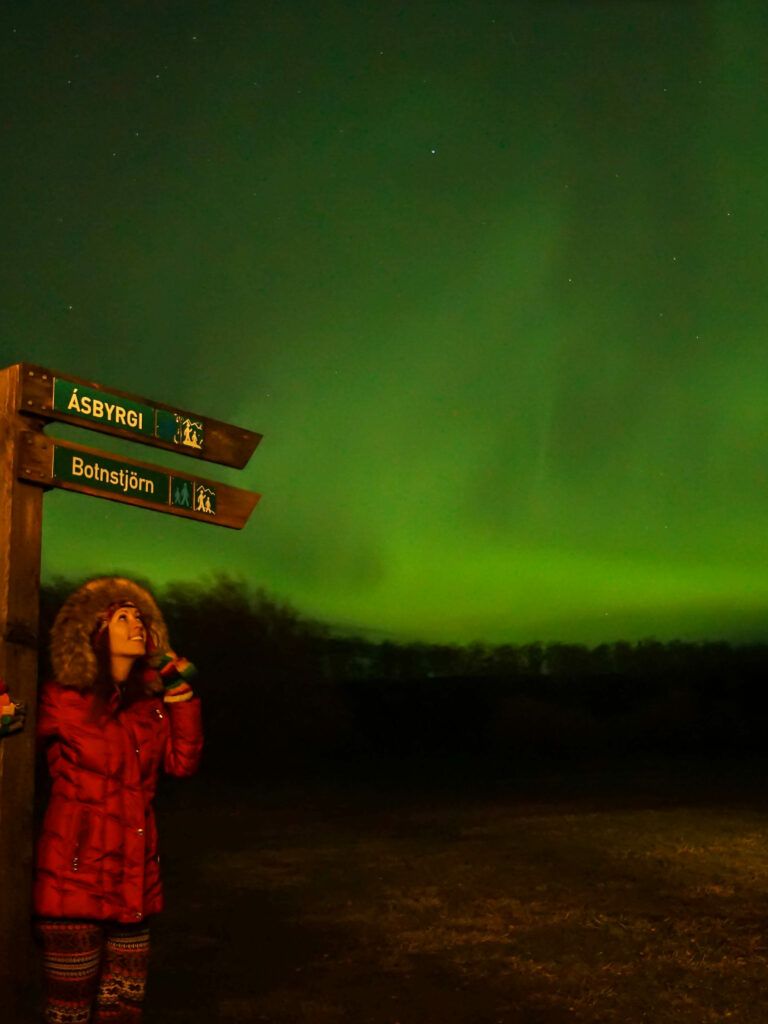 I came super close to having my babymoon in Iceland after two wonderful visits over the years, once in the fall and once in the summertime. Whether you are mostly hanging around Reykjavík and doing the Golden Circle or going for the full Ring Road, plan on seeing some of the most beautiful landscapes ever.
20. Quebec's Eastern Townships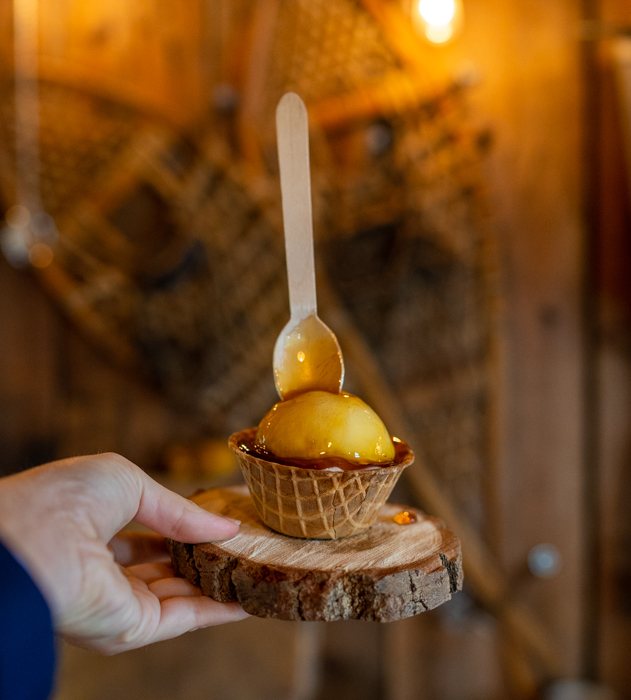 For something a little bit different, fly into Montreal and experience the area of the Eastern Townships of Quebec. This is a trip I'm taking at the end of my second trimester so I can enjoy staying in a yurt in the snow, getting pampered with some prenatal treatments at the local spas, and of course, savoring the maple syrup during sugar shack season!
21. Washington's National Parks
One of the best things about the national parks in Washington is that there are almost always trails that aren't too long but give you a wonderful payoff. In my pre-pregnancy days, I didn't think twice about a 20-miler, but nowadays I prefer something a little bit easier!
22. Taiwan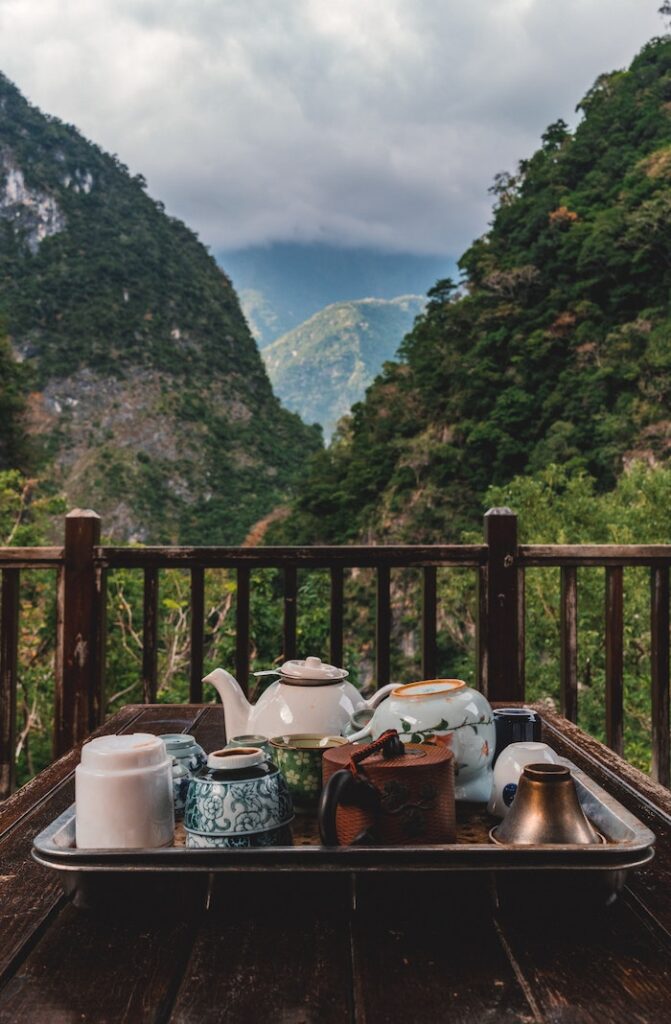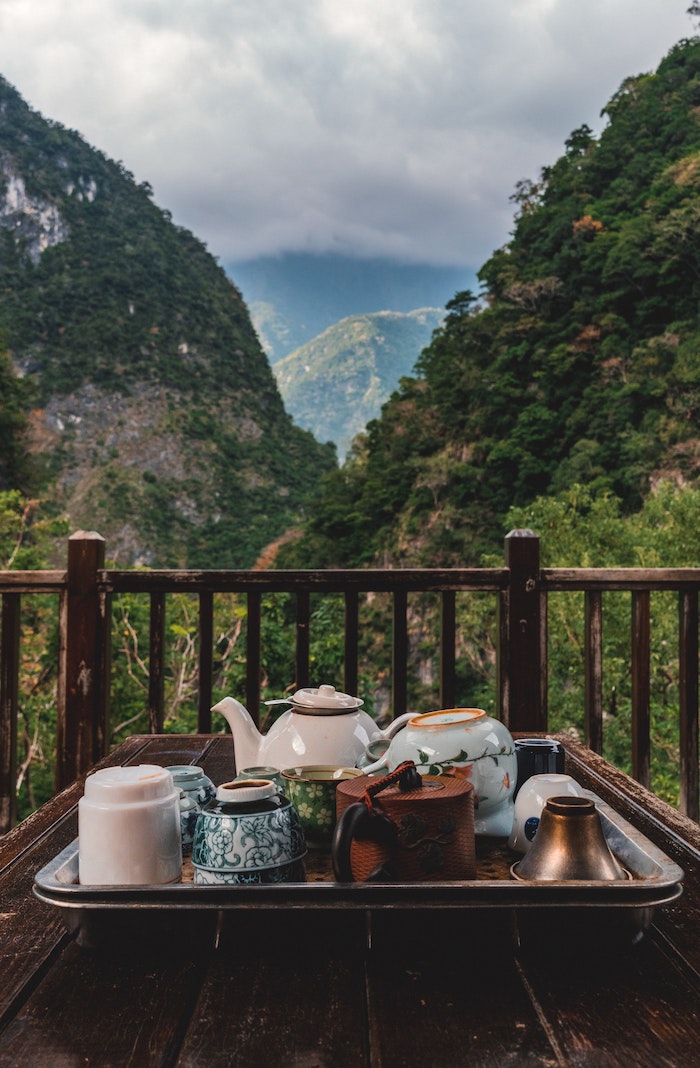 Having lived in Taiwan for about eight months as a student in my twenties, I can vouch for its wonderful medical system, lovely people, delicious food, and wealth of things to do. I've often dreamed about going back to explore more of the tropical southern beaches, the culture and temples of the central area, and the glitz of Taipei.
23. Hong Kong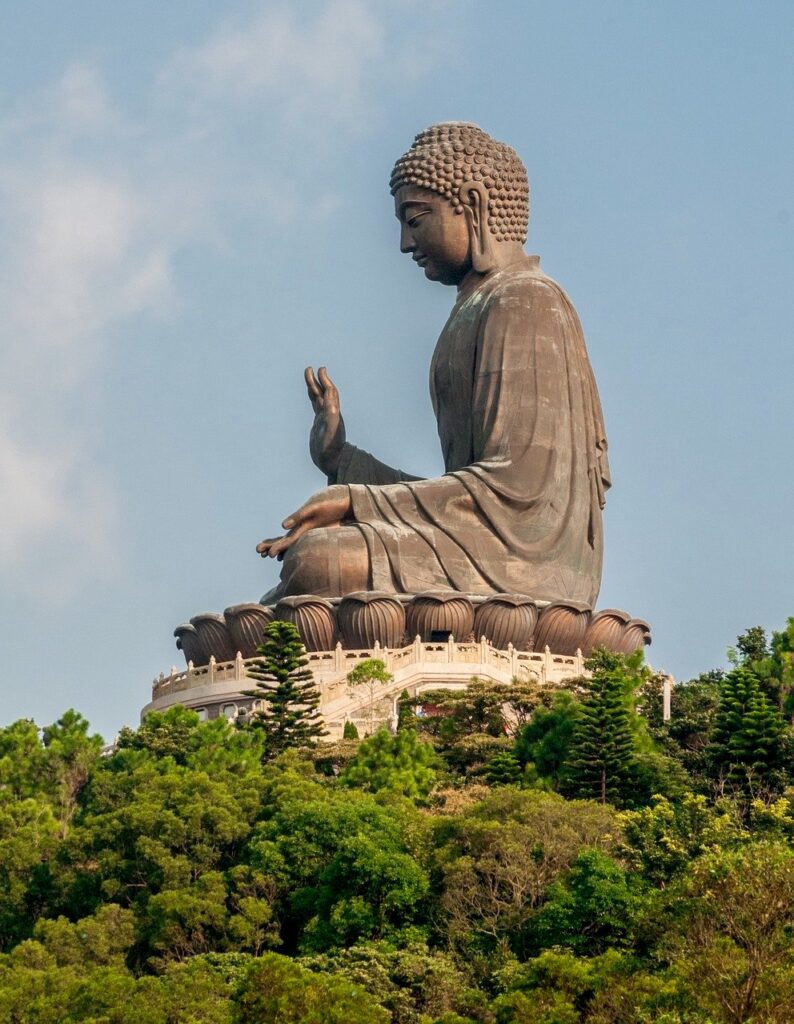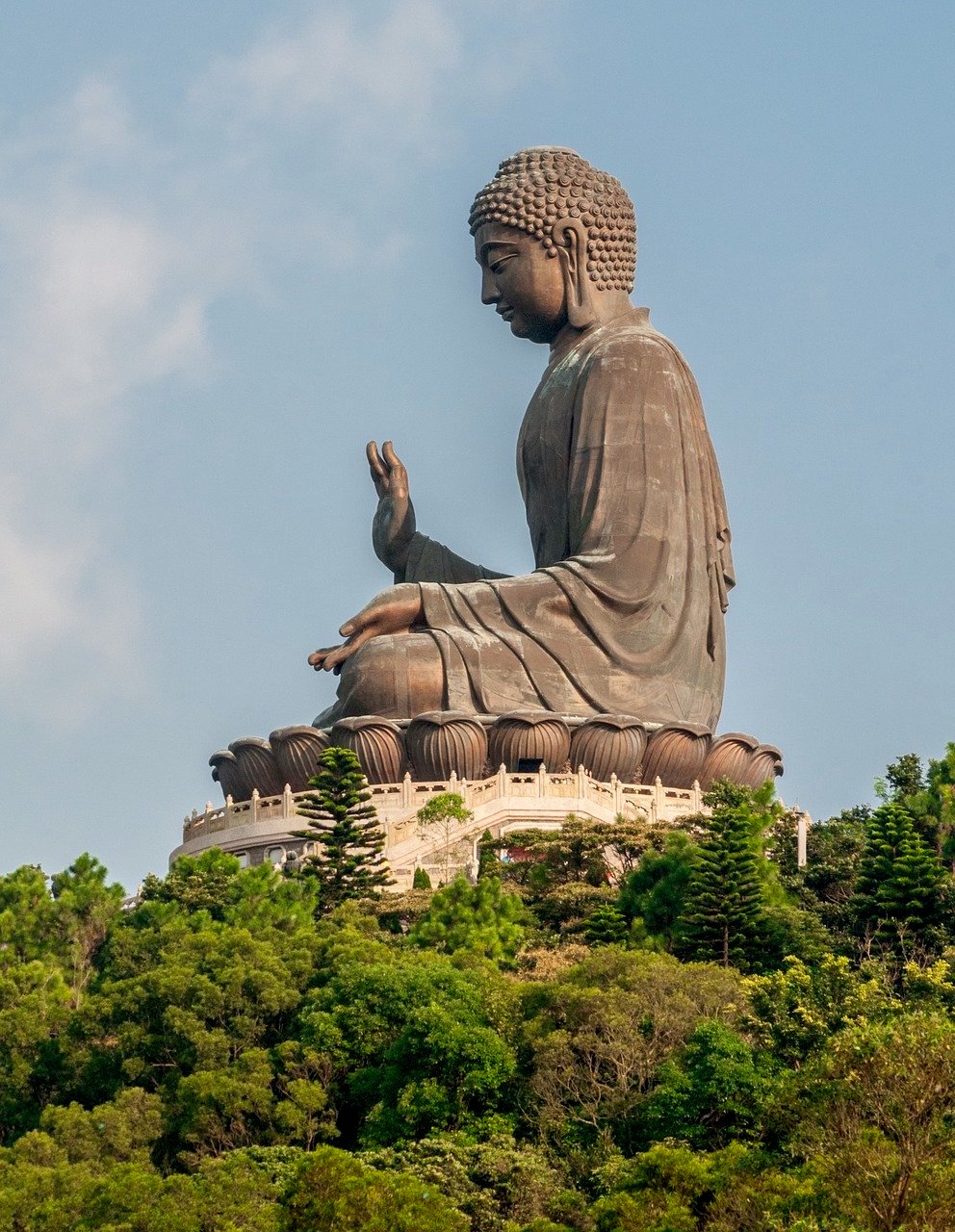 While we're in that neck of the woods, check out Hong Kong! It's got a completely different vibe, with gorgeous views from Victoria Peak, shop-till-you-drop potential, lots of amazing eateries, and one of my personal favorites: high tea at the Peninsula Hotel.
24. Alaska's Wintry Landscape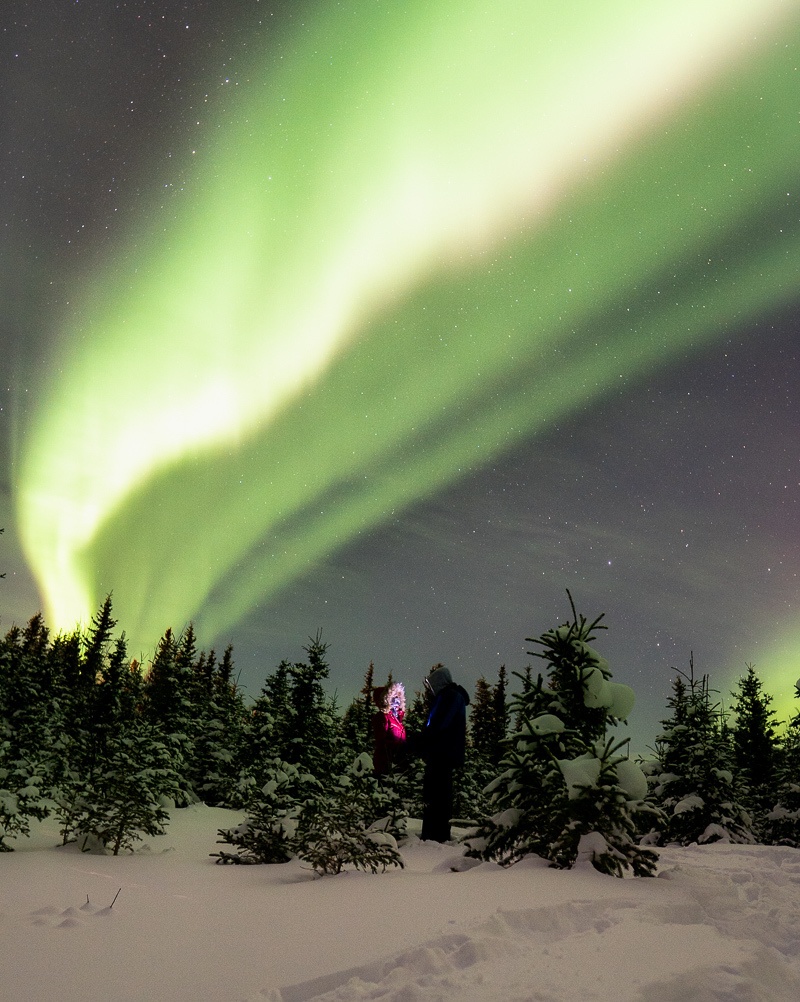 To some people, this will be a crazy suggestion, but I had the best time during a winter trip to Alaska! We primarily went to see the northern lights, but we also had Denali National Park and the ice sculpture festival in Fairbanks practically all to ourselves! Read more here.
25. Ireland's Wild Atlantic Way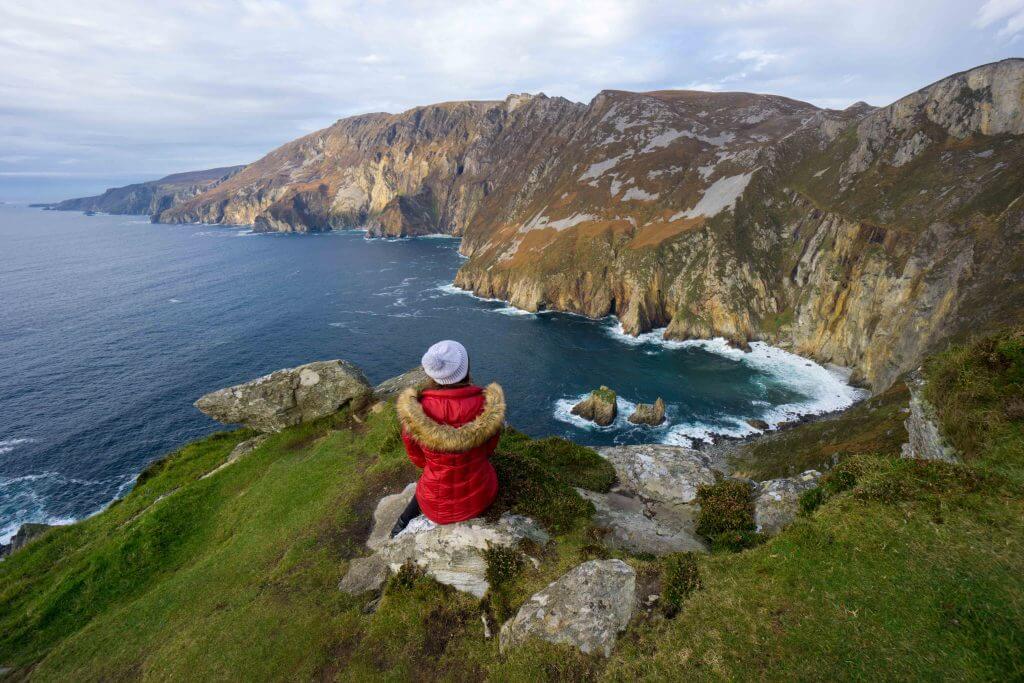 Another country I've been back to many times, Ireland has gorgeous landscapes, friendly people, and so much to see! The Wild Atlantic Way is one of the most famous road trips in Europe, and you can certainly just do parts of it to suit your interests and time. Alternatively, head to Northern Ireland for some truly gorgeous landscape.
26. Mauritius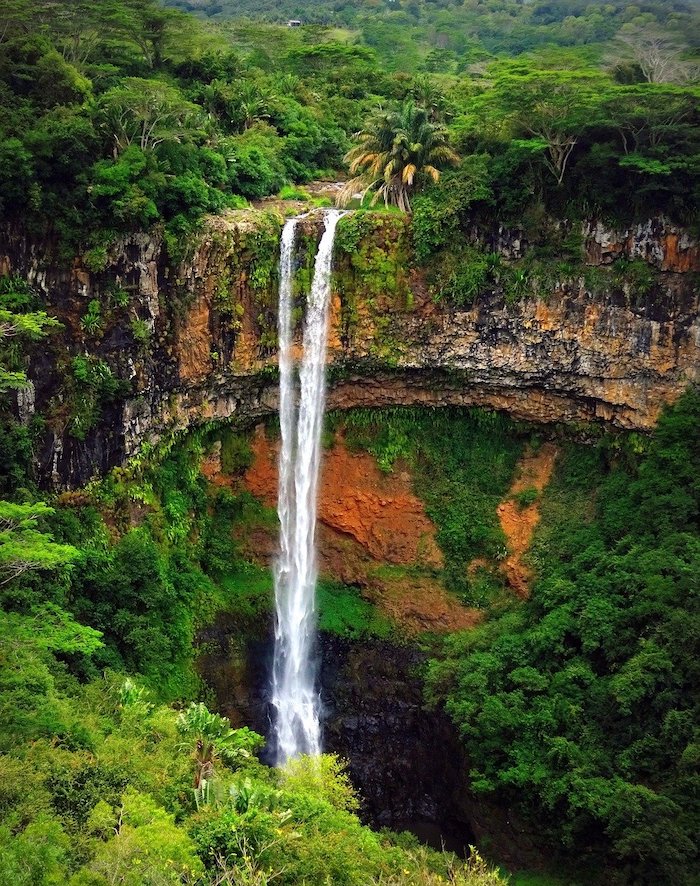 When trying to think of places we could go after the Maldives got crossed off the list, Garrett suggested Mauritius, where he had visited in the past. Turns out it has great medical care, and so much to do for those who love the ocean and unique landscapes!
27. Arizona Road Trip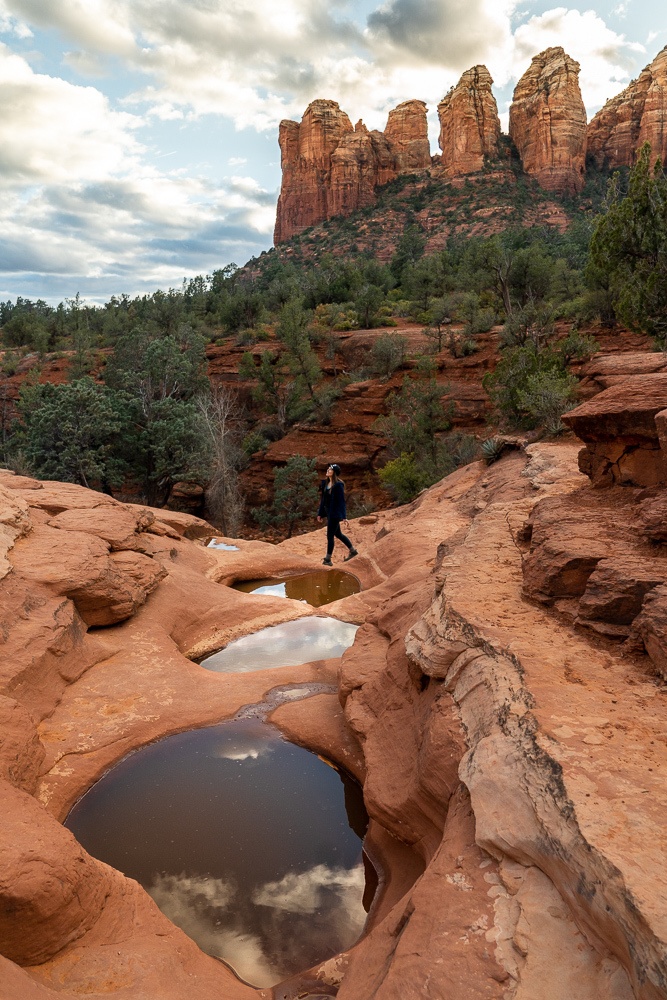 To round out some of the best babymoon ideas, why not consider an Arizona road trip? Take in the beauty of Sedona, marvel at the Grand Canyon, check out the Painted Desert, and all the other things that Arizona has to offer. Check out my road-trip itinerary here.
Pin me for later: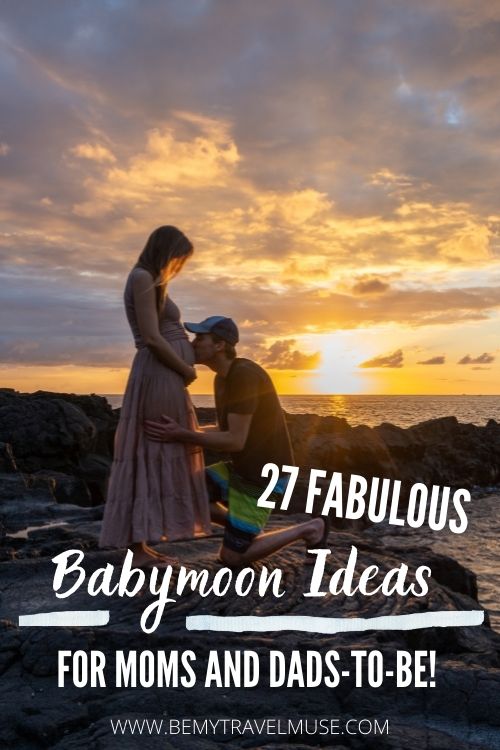 Every pregnancy is different, and every couple varies in what they seek in their babymoon. But from tropical beaches to mountains, deserts, and islands, I hope you found something on this list to inspire your pre-baby adventure!