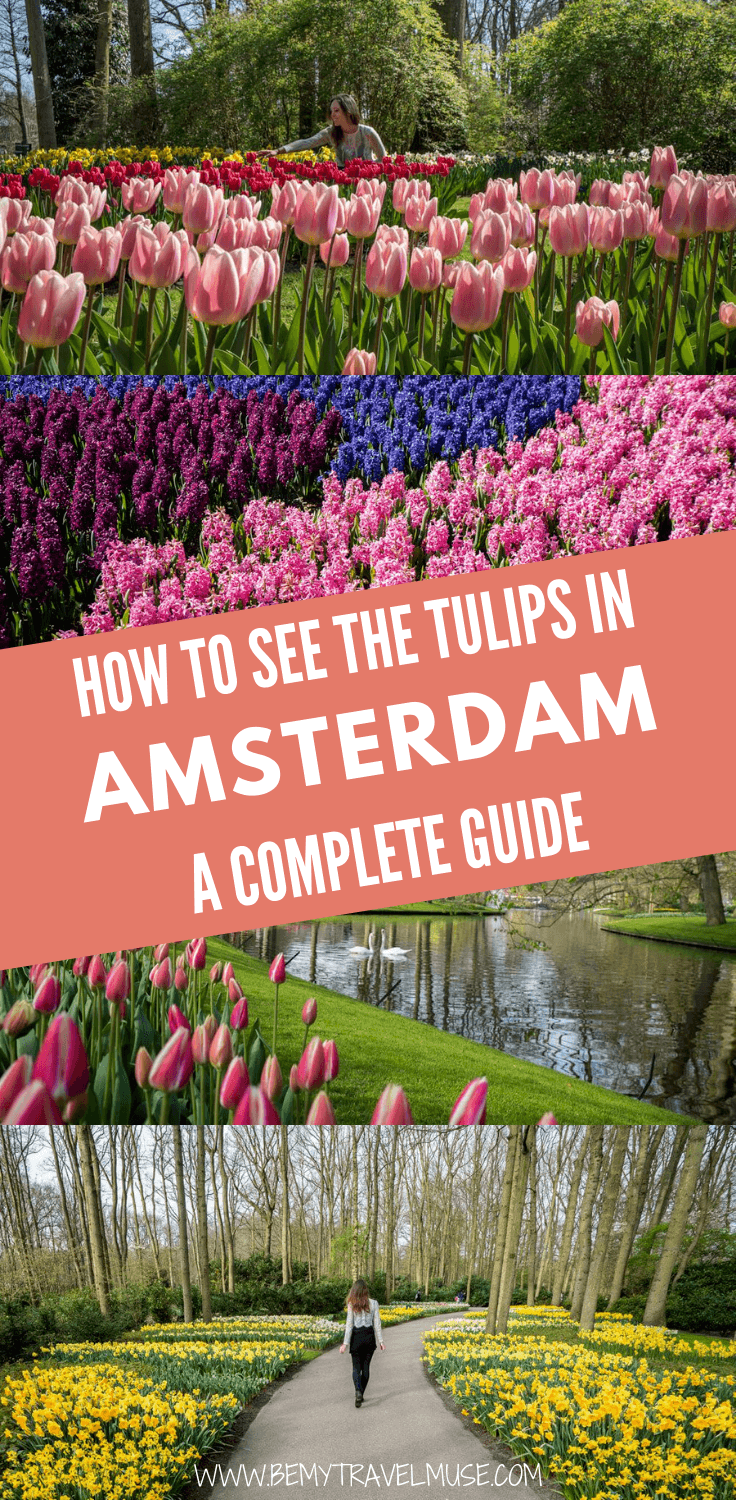 For as long as I can remember, my mother has had a green thumb and a love of flowers, which meant that our garden was beautiful, but it also resulted in much frustration for her since it's not always easy to maintain a colorful garden in an often dry Southern California.
Her absolute favorite are tulips, followed closely by daffodils, so when she came out to Europe to visit me in the spring during her school holidays (she's a teacher), it was obvious where we had to go: The Keukenhof garden outside of Amsterdam.
Now I'm not as into flowers as my mom is, but I happily spent 4 hours in the garden, loving how well landscaped and maintained it was. It reminded me a little bit of Disneyland, if you've been, in that every little thing was in its place to convey a feeling of magic and fantasy. Every petal was perfect, the grounds were well-manicured, and even the swans somehow knew how to pose just to make it extra storybook-like.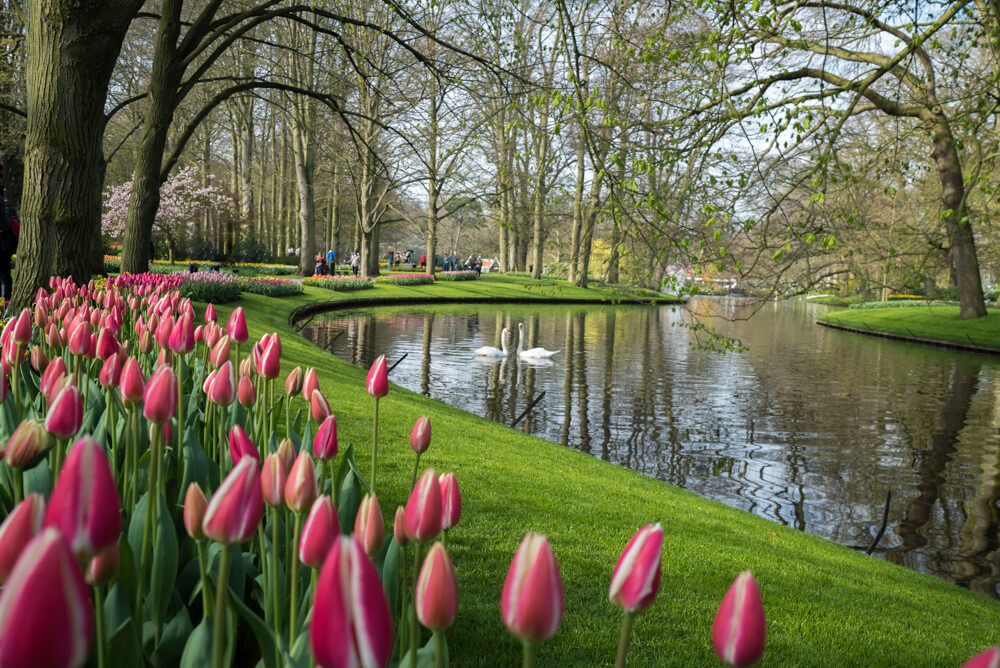 Yes, it is a touristy thing to do and yes, you will be sharing the experience with thousands of people, but in spite of all of that, I think a visit to the Keukenhof is not to be missed if you find yourself in Amsterdam between late March and mid-May. You just don't get tulip blooms with this much color and variation in most of the world, and that makes this a unique experience.
When to go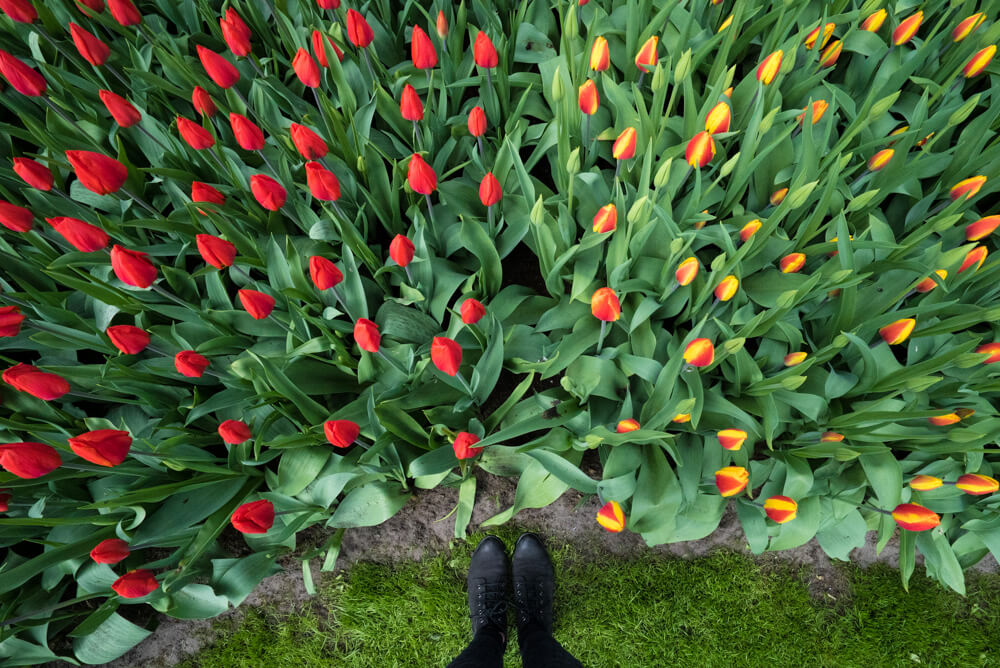 The cool thing about the Keukenhof is they make sure to always keep lots of color by planting bulbs that will bloom throughout the season. I never saw a dirt patch or even an area with so much as one dead or dying plant. They go to great lengths there to ensure that the garden always looks spectacular.
There are benefits to going any time, really, and of course timing of certain blooms depends on the year as well. In general, here's what you can expect:
In late march the colorful crocuses are in bloom and towards the end of the month, the cherry trees blossom as well.
In April, the early and mid season blooms spring up and leaves start to grow on the trees.
At the end of the season, plan on seeing more late bloomers and dark colors like the black Queen of the Night tulip.
While we're on the subject of when to go, I highly suggest getting there as close to opening time, at 8am, as possible. By getting there around 9am, I was able to take plenty of photos without other people in them.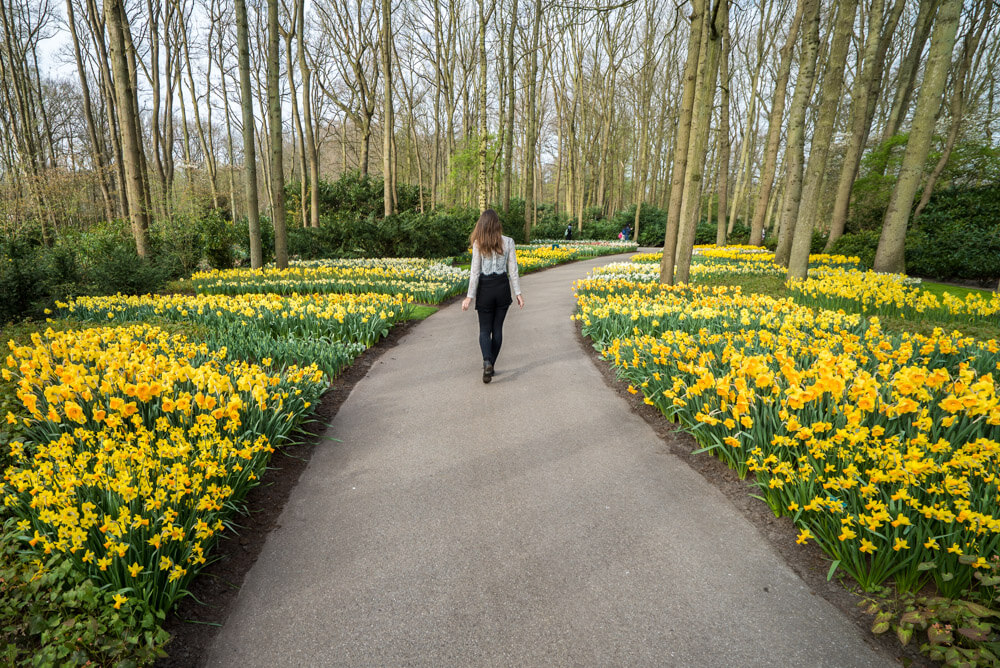 This is a seriously popular place, so as the day goes on, plan on seeing a lot more people pouring through the gates.
The good news is, people did seem conscientious of others taking photos. I took this one in the afternoon and people were nice enough to move out of the way for the shot without me having to ask: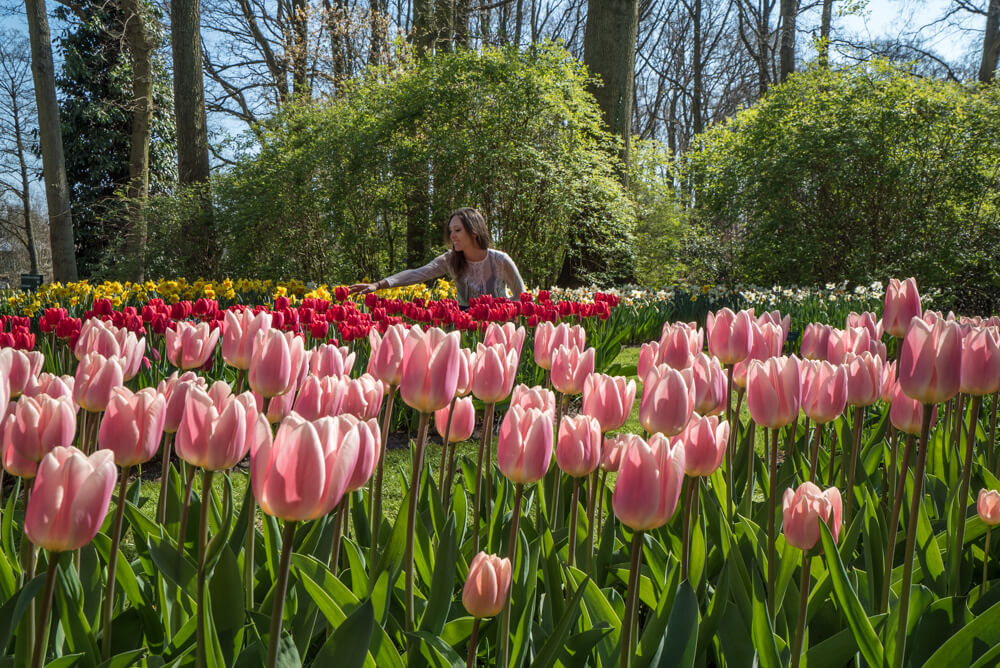 How to buy tickets and get there
Given the crowds, it is a very good idea to buy your ticket ahead of time to avoid waiting in line, and that goes for every major attraction in and around Amsterdam. You can do that here.
When you arrive, you can show the ticket on your phone and they'll be able to scan you right in.
When mom and I initially booked, we weren't sure if we'd rent a car or not (sidenote: After seeing all of the narrow one-way streets in Amsterdam, I'm so glad we didn't!) so we just bought the €16 ticket without transport.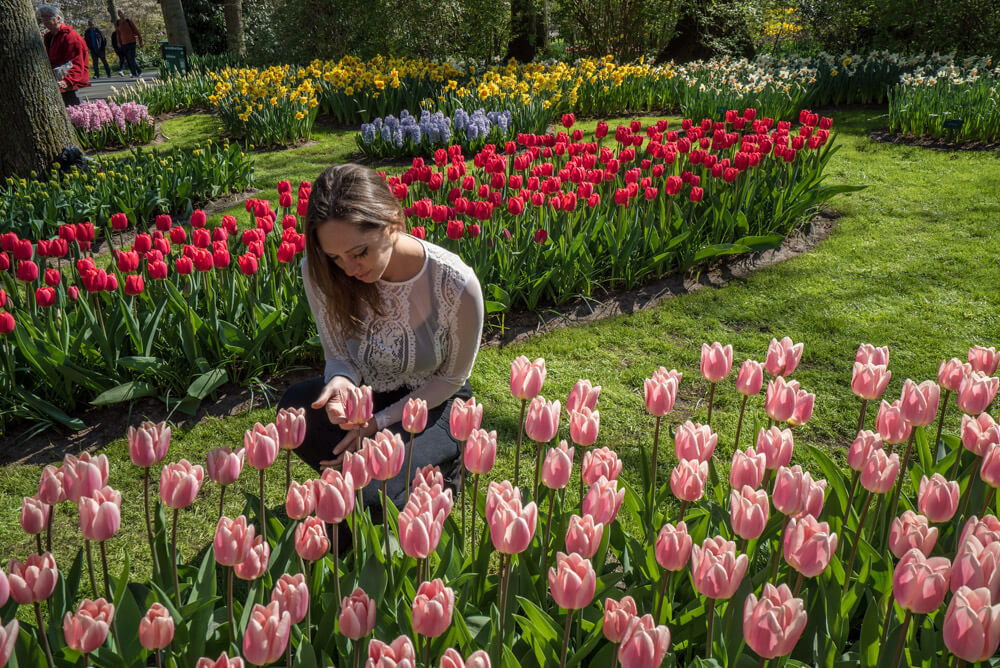 If you'd like to be dropped off right at the entrance to the garden, the best value is probably the combi ticket, which costs between €24 and €35, depending on where you're coming from. Bus number 858 is the one that will drop you off right in front of the gardens. It picks up at Arrivals 4 at Schipol airport, starting with the first bus at 8am, and running every 10 minutes.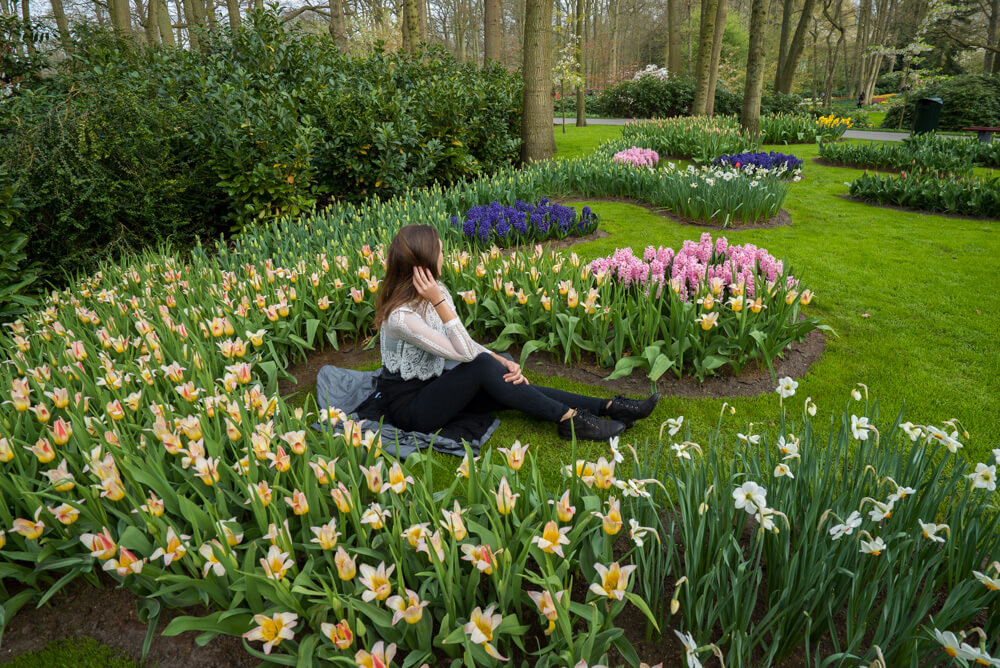 That said, if you plan on exploring more areas around and within Amsterdam on the same day, a regional pass costs €18.50 and includes the bus to the Keukenhoff, plus the airport train and regional trains and busses. If you want to explore more than just the gardens, the best option could be to buy the individual ticket and this day pass, which you can pick up at the I Amsterdam store at the airport as well: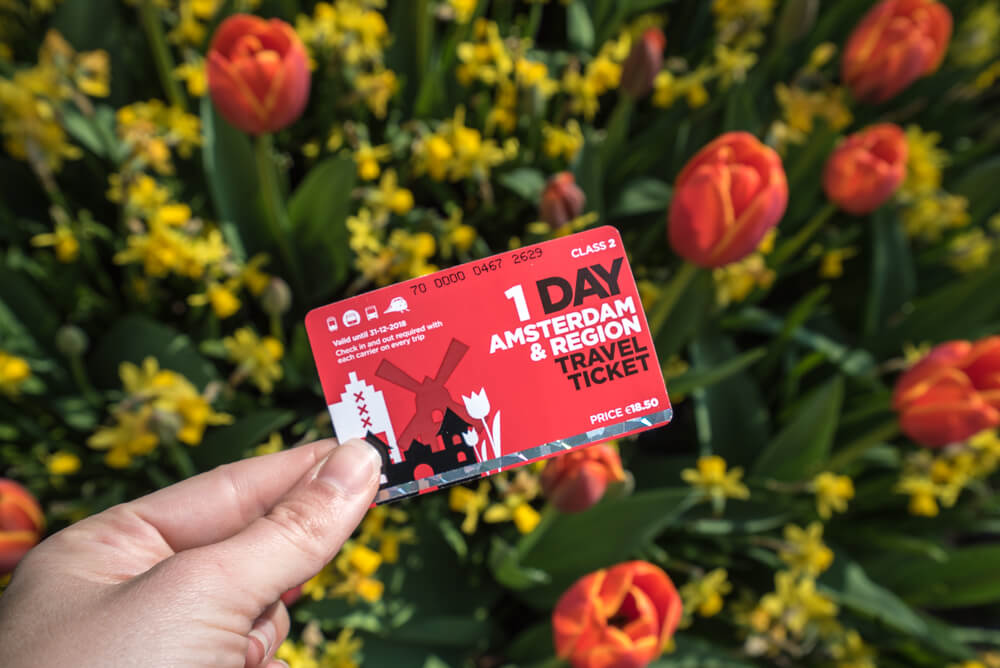 How to maximize your trip to the Keukenhof
The gardens are huge, so thankfully there are plenty of areas to explore. I found that the flowers right by the entrance got overwhelmingly crowded later in the day, so I was glad to have taken a few photos with them right when I arrived.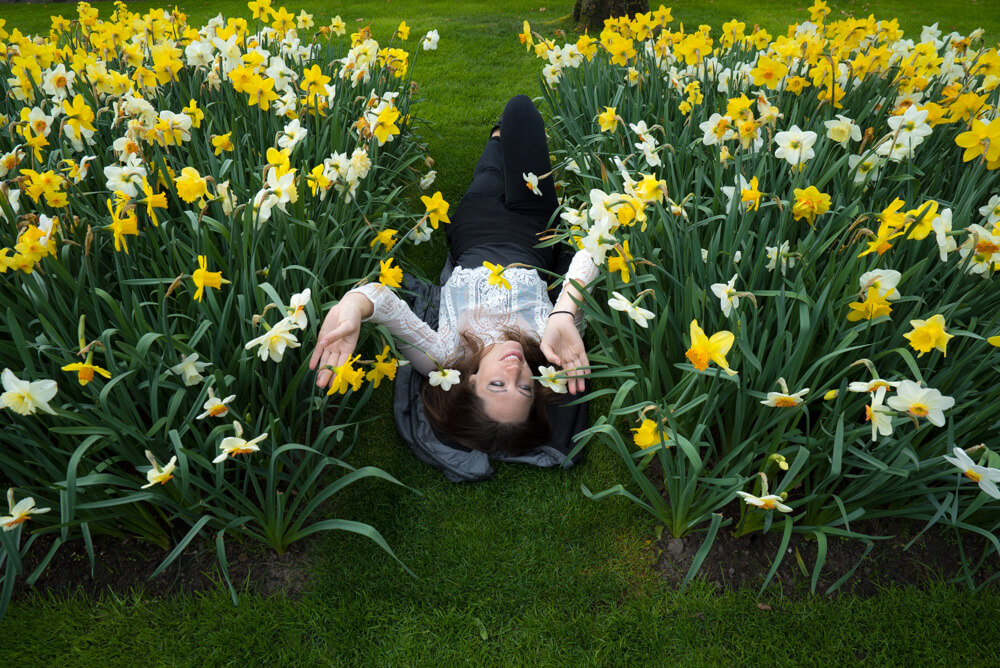 However the farther you move away from the restaurants and entrance, the fewer people you'll find.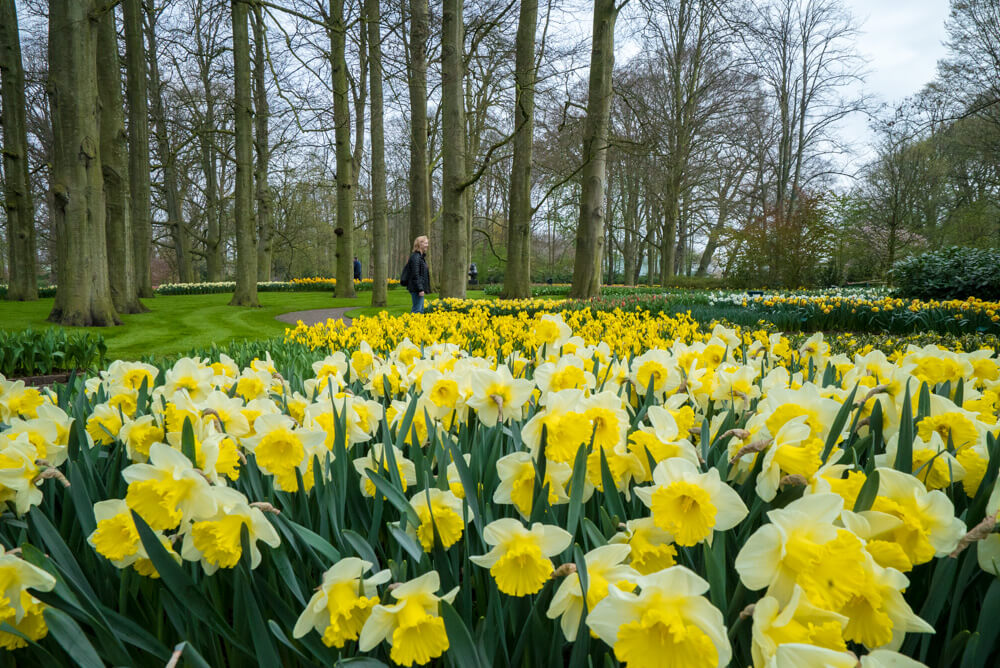 I'd suggest getting there as early as you can manage, taking the photos that you want to have with the flowers, and then sit back on the grass and have a picnic (the food there is pretty so-so, might as well bring your own).
By mid-afternoon, mom and I had switched to just photographing the flowers, which wasn't affected by the crowds since they weren't visible anyways.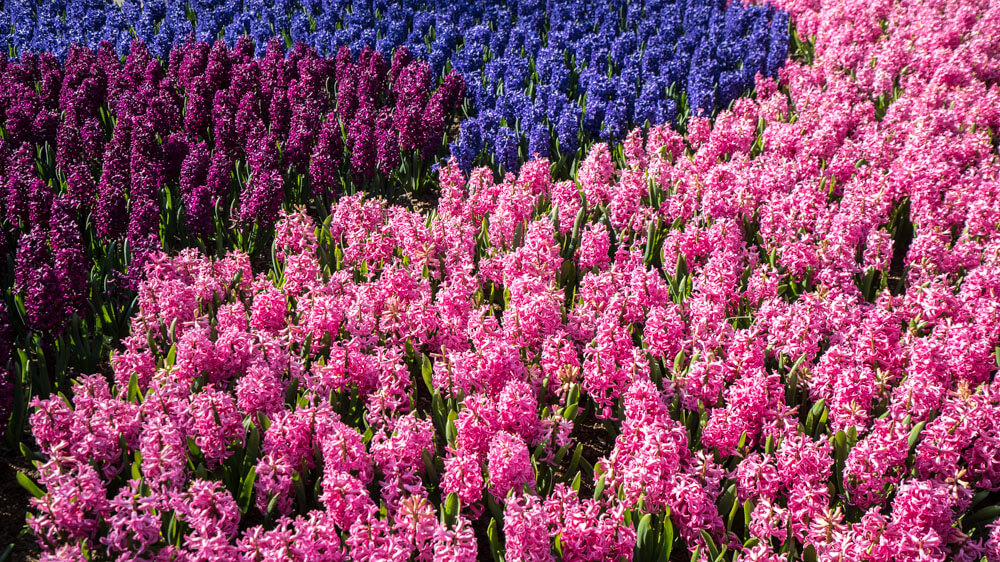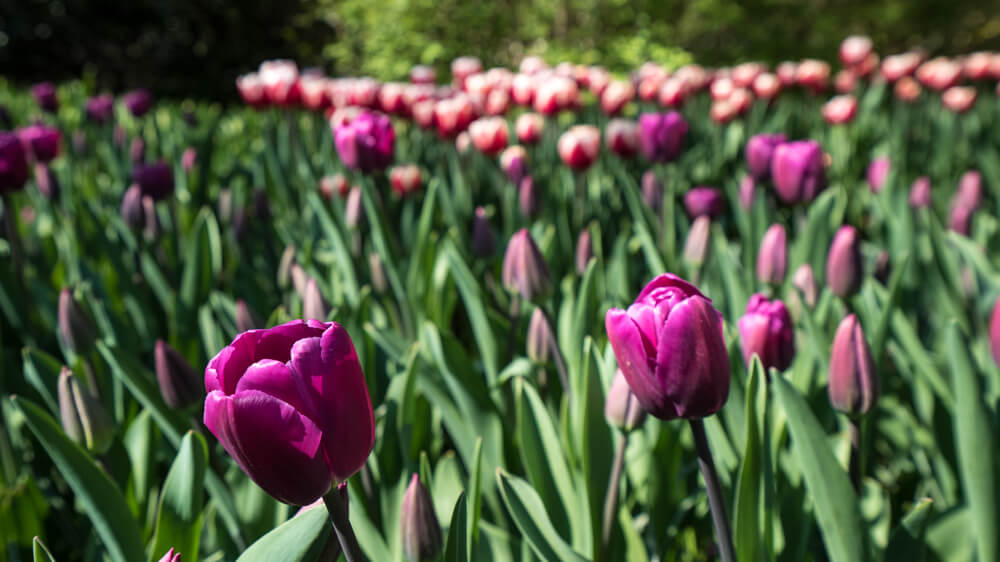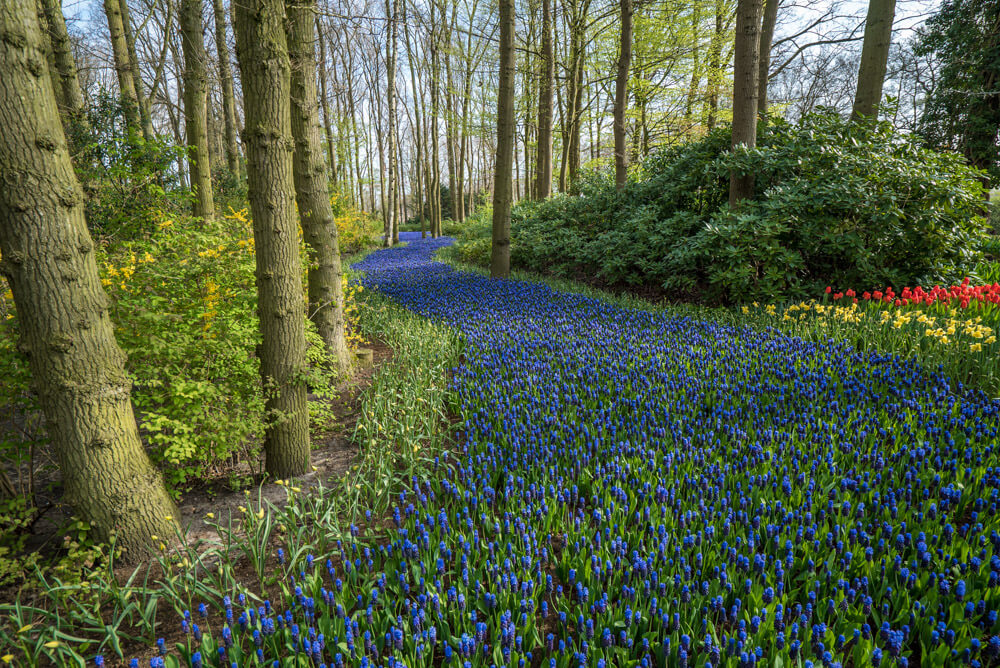 There are also options outside of the gardens if you have the time, such as renting a bike and taking the cycling route to see the rows upon rows of tulips and daffodils. This is something I'd love to do the next time I visit.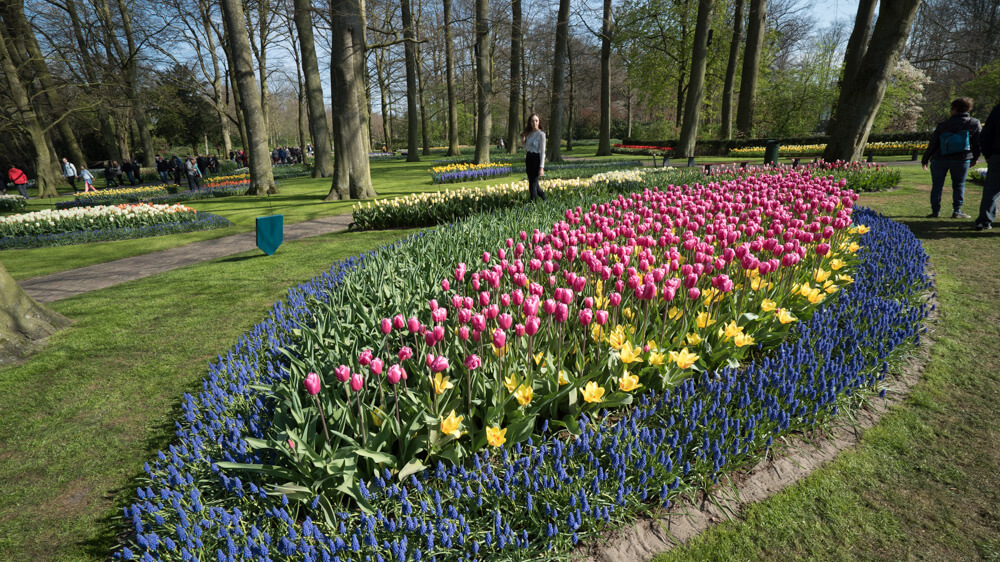 I was initially a little bit worried that this would be too touristy for me, that I'd see a bunch of trampled flowers from people taking selfies, and that it would be so overwhelming that I'd just want to leave, but I was pleasantly surprised. Most importantly of all, mom finally got to realize her dream of visiting the tulips in Amsterdam.
Though it will get busy, there's no denying that, by going early and getting your photos out of the way in the morning before throngs of people show up, you can enjoy the Keukenhof in all of its touristic glory.
Click to read more posts about