Heidelberg for me was a mystery until I arrived. I had heard good things from a friend who studied abroad there during college, but otherwise really didn't have any clue what people do there for fun.
Since my mother and I were letting my grandmother's old journal from her trip there 30 years prior be our guide, it was our first stop from my home base in Berlin.
Immediately upon arrival we headed to the tourism center outside of the train station, and even now I still have mixed feelings as to how helpful it really was, but at least we got a free map. Thanks to a mixture of suggestions from them, what I found online, and Granny's journal entries (which mainly talked about the food. She was as obsessed as I am, it seems), our two days there ended up being unexpectedly delightful. Here's exactly what we did (and what you can do, too):
Philosphers' Walk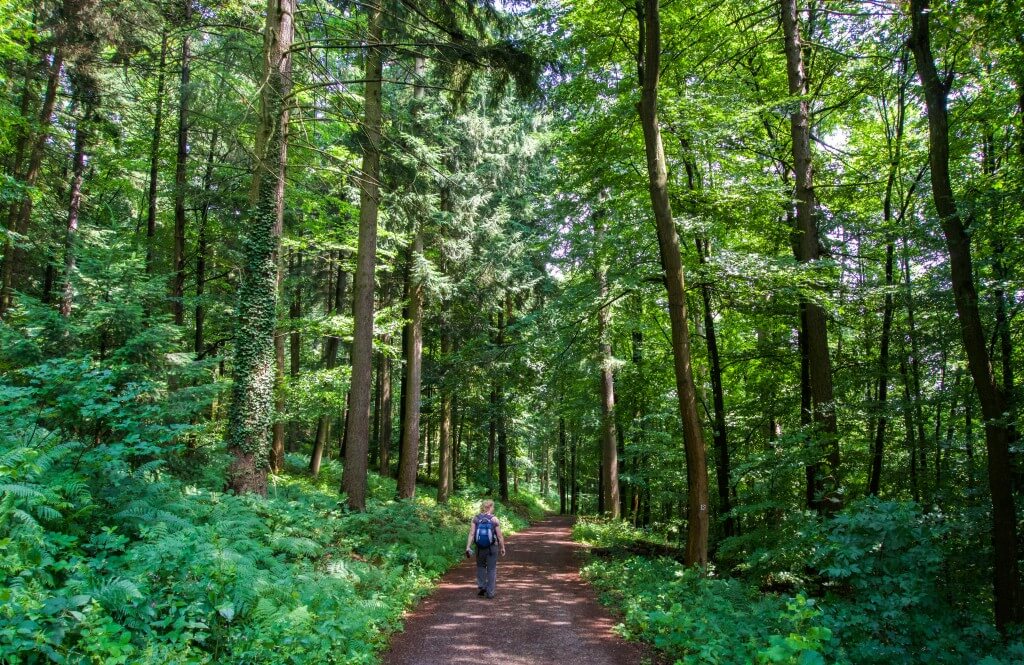 Mom and I are into active vacations. Growing up, many of our travels revolved around hiking, and on long weekends, we often popped up to the mountains near home or walked the local trails. Naturally, the first thing that caught our eye while researching was the Philosopher's Way – a trail that runs through the forest on the other side of the Neckar River from Altstadt (old town).
Heidelberg isn't a particularly large, or small, town with a population of just above 160,000. It reminded me in some ways of my university town (Santa Barbara) with a similar-sized population and beautiful nature so close by. One could easily forget, once ensconced in the forest, that any kind of civilization exists nearby.
The trail is so-named after the great minds from the nearby university who would walk these trails to discuss theories and belief systems over the years. Though Heidelberg is far from the size of a big and bustling city, I can still appreciate how important this forest was and still is to the intellectuals who have roamed through it, seeking clarity.
One of the commenters on my Instagram photo of the walk said it best when he observed, "it's another example of the relationship between great minds and monumental trees.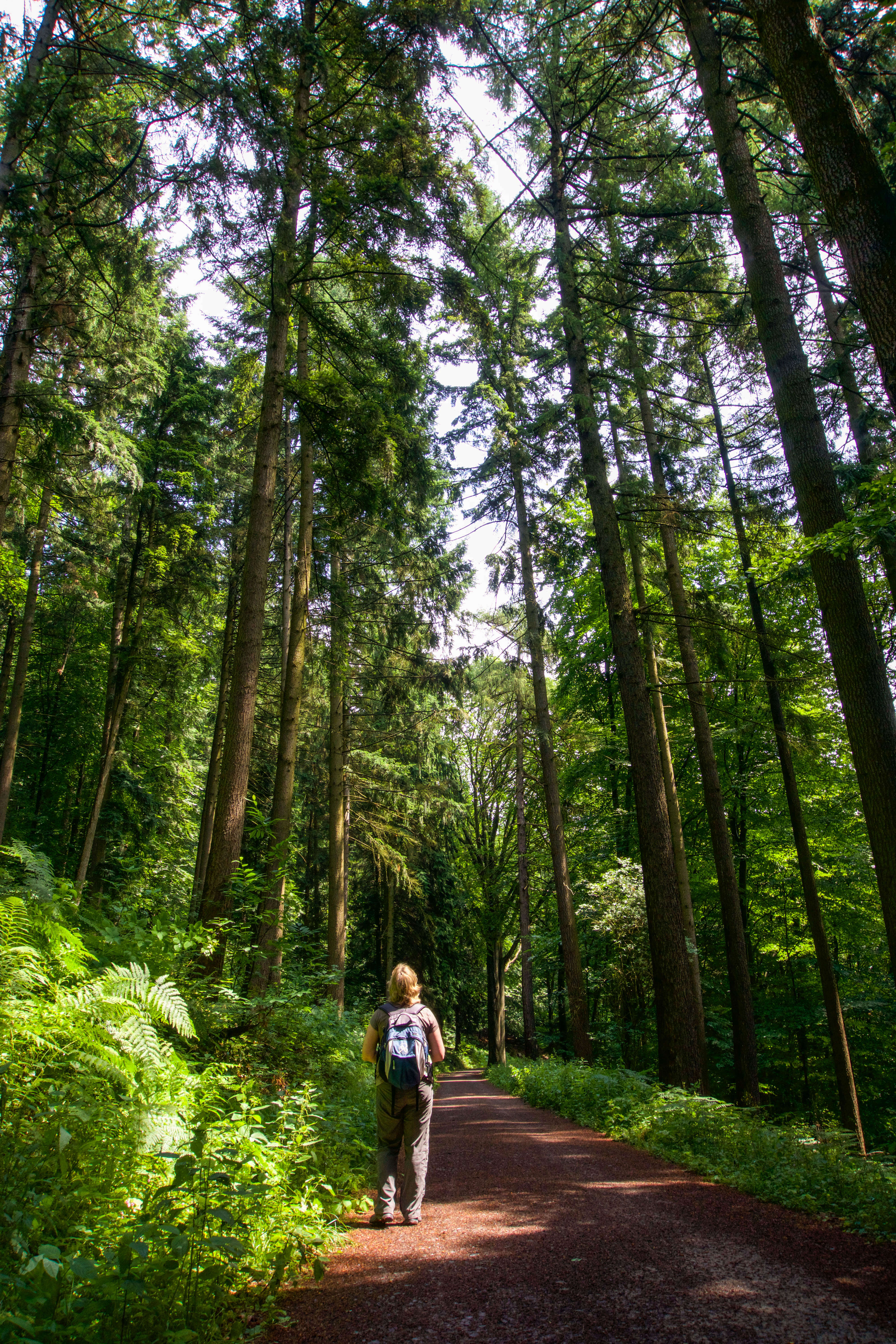 It's true, going into the peace and quiet of nature has always given me more space for creativity and reflection than the hustle and bustle of a city.
It was inspiring to think that we were walking amongst the same trees the philosophers, and maybe even Granny, did, so many years ago.
The Philosopher's Walk runs for about 8 kilometers and is only one of what appeared to be hundreds of trails available through the forest. It's easy to access and not too steep. One could just walk along it for a half hour and see the most popular stretch, though Mother and I chose to take it all the way to the Stift Neuburg monastery.
Though the monastery wasn't particularly exciting, the walk was worth it, offering different path options back to the city as well as the castle, which is another must-see. Unfortunately the gentleman at the tourism office didn't realize I meant that we wanted to see this monastery (duh) and not Stift Neuburg – also accessible from the forest path. So, if you find yourself there, let me know if I should return one day and check out that monastery, would you?
The Schloss
Perhaps the most recognizable aspect of Heidelberg is the castle, or schloss. Dominating the panorama of the city since the 1200s, it has been home to many kings and played host to many wars. Evident from the rubble and ruins around today, this fortress had to withstand quite a few attacks.
The width of the walls blew me away. I know these castle things were meant to be fortresses so this makes sense, but I hadn't known the walls would be a full meter thick. I haven't seen a castle broken in two previously, which to me, made it more interesting. The vines growing all over the exposed bricks only added to its intrigue and place in the history of Heidelberg – not just a bastion of the town, but a growing part of it.
As Mark Twain said of the schloss, "Misfortune has done for this old tower what it has done for the human character sometimes – improved it."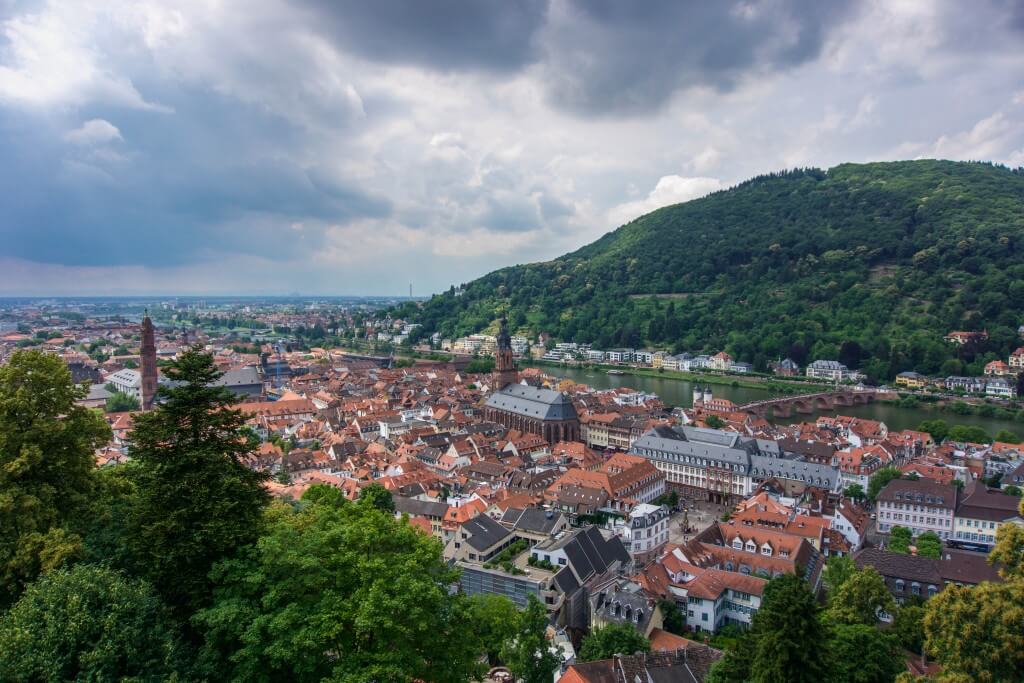 While the schloss itself is impressive, I mainly liked it because of the panoramic views of the city it offers. These are free, while the €6 entrance fee permits entry to the inner rooms. I'm not that much of a castle person, preferring the outdoors, and was therefore more than content to explore just the exterior.
Amazing food
Granny talked a lot about food in her journal, which makes me laugh because most of my conversations with people, when discussing places they've been, eventually get to food if they don't begin there already. I never cared much for the importance of food prior to traveling – you gotta eat to live, right? – but have come to find it defines many of my experiences abroad thanks to the connection between food and culture.
Though it's easy to fall into tourist traps in the old town (which, with its Desigual and Starbucks-type establishments, makes it lose its charm and appear just as any other place in the world would), wander off the main street and you can still find traditional, delicious food.
Schnitzelbank is a tiny, unassuming restaurant with only 8 tables and two waiters. At first glance it's small and dark like a tavern, and doesn't seem like it would be delicious, but as my travels have taught me, it's precisely this kind of place that tends to have the best food. Beyond that, the waiters are friendly and full of energy, and the place definitely has its own unique character – not kitschy, but an old historic feel and a dark beer hall type of atmosphere.
Serving up hearty portions of meats with Swabian specialties like Spätzle (a local pasta dish with a creamy gravy sauce), mom and I ordered meat dishes that matched the description of what Granny ate in her diary, washed down with local wines. I didn't take a photo because I'm habitually forgetful of such things when my food arrives, plus I'm not great at food photography. Ergo, you'll just have to trust me (or check out the TripAdvisor photos) that it was delicious – and go try it yourself!
The next morning when it came time to leave, a particularly friendly woman saw us looking at the bus schedule and offered to help us out. She had a family bus pass and invited me on with her, pointing out exactly where we needed to alight for the train station
Though random acts of kindness tend to follow me wherever I go, I couldn't help but feel a little bit like it was thanks to our quest to follow Granny's footsteps that she helped us out – and subsequently make our train that we might have otherwise missed.
Do it yourself: 
Take the train to Heidelberg's main station. We took Eurail's first class cabin, which, on Deutsche Bahn, is pretty nice and worth the extra expense since you can get a private cabin if it's not too busy. If you do take the trains in Europe, don't forget to write in the dates and get it validated before your first trip or you could be fined.
Airbnb (this link will give you a discount off your booking) is a great option for your stay, and what we decided to use while there
Ask at the tourist information office just outside of the main station for a map of the town

Be sure to have some apfelkuchen (apple cake) at any and every cafe you pass by that offers it.

It's delicious and nobody does cakes better than the Germans do!
*Eurail was kind enough to provide us with train passes. Everything else, we paid for ourselves. I dig Eurail, though. It's a convenient way to get around, and I'd recommend it either way.