In the majority of the world, especially in a major city, old buildings that no longer serve any clear purpose are usually bulldozed in favor of new high-rises with sparkling façades.
One of the things I love about Berlin is how often these buildings are preserved and repurposed into something much different, and usually much cooler. The locals here tend to fiercely protect what history has left behind, and while not always successful, what they do manage to preserve is always fascinating.
Devil's Mountain, or Teufelsberg, in Berlin is a perfect example of this. What was once rubble from the war then became a mountain, and then a spy base, and now it has turned into an artistic space with some of the biggest names in street art coming to share their work.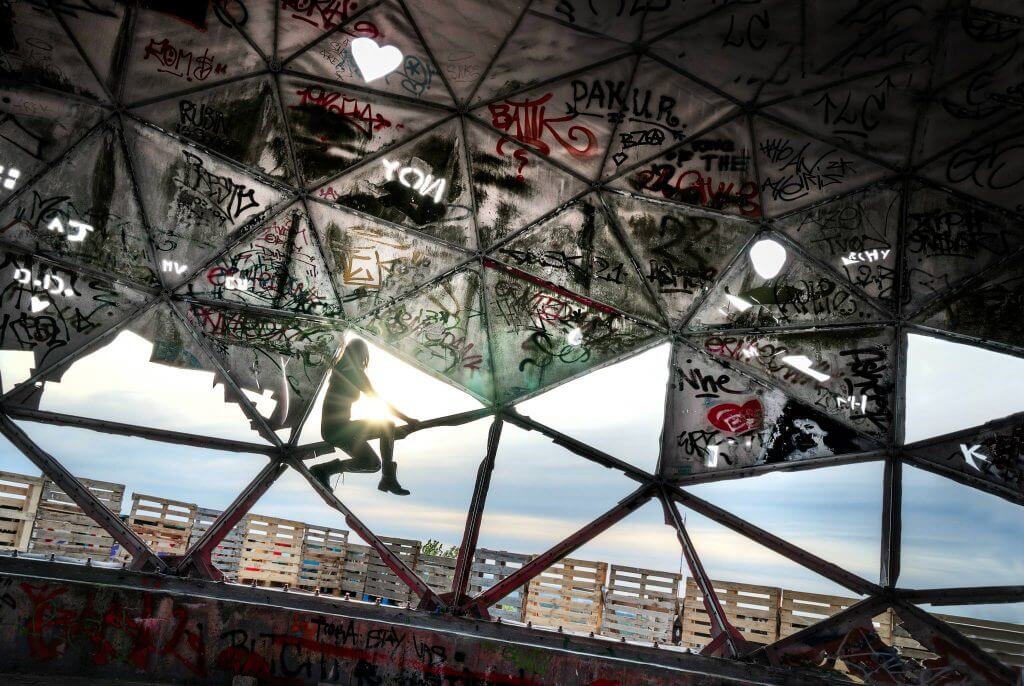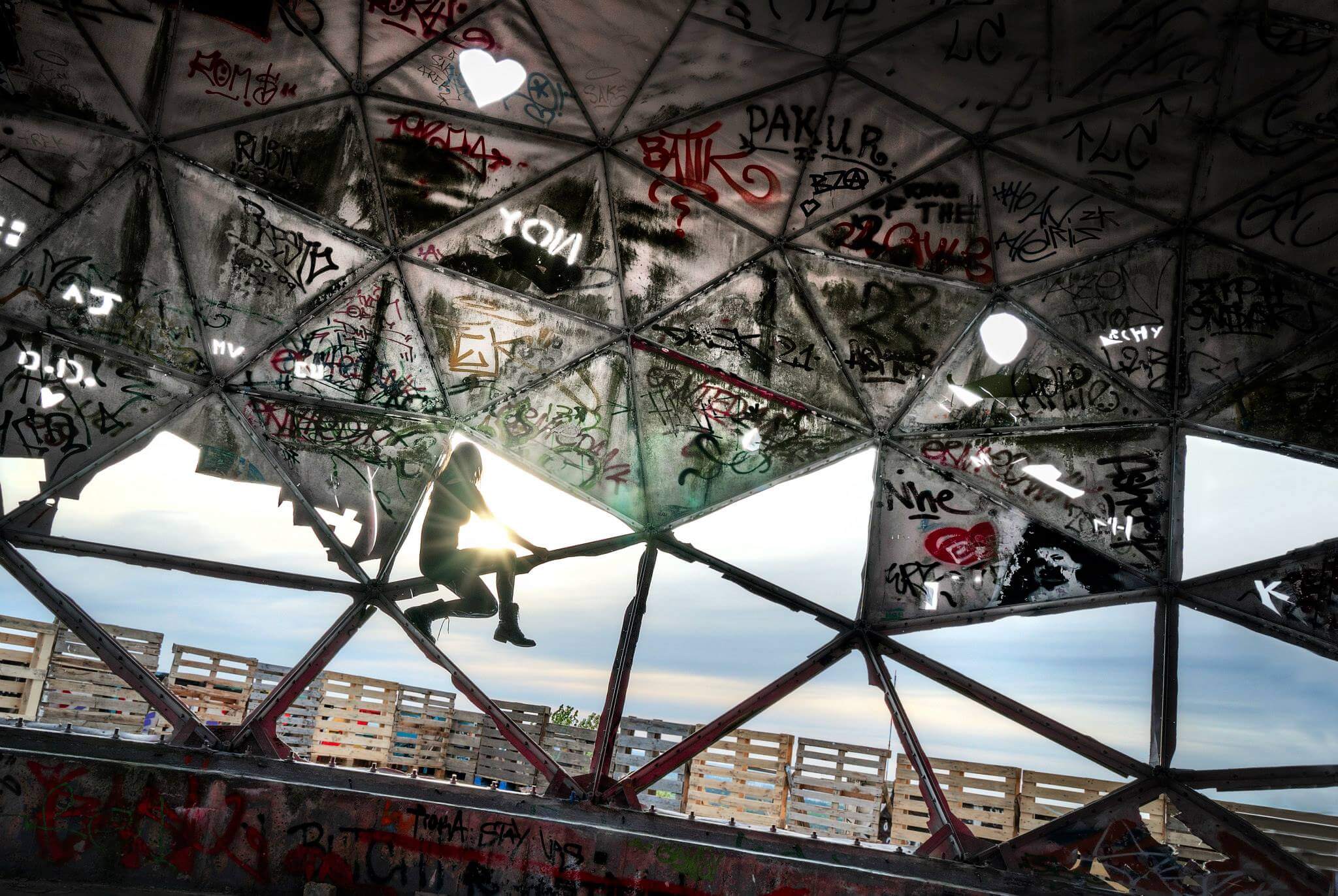 This is one of the coolest things to see in Berlin. I suggest it to everyone who comes to visit, but few actually make it out there since it's a bit of a trek, but it's worth it! Here's why:
What is Teufelsberg?
What would you do with the debris of 400,000 buildings? Would you spend 22 years using 800 trucks to create a hill? That's how Teufelsberg, a manmade hill, was born. The hill stands at 394 feet tall, and the ruins of Wehrtechnische Fakultät, a Nazi millitary college, still lie beneath the surface.
At one point, it was a ski resort, then it was turned into a "listening station". Later on, David Lynch attempted to turn it into meditation centre, and now, it is the largest graffiti gallery in Europe.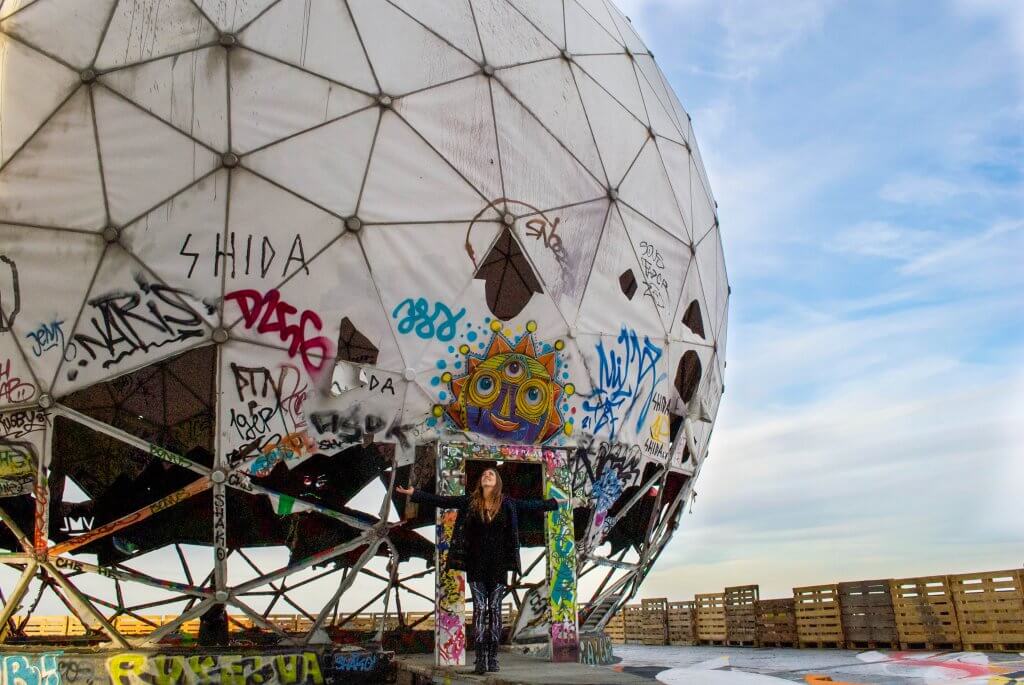 It's also considered an area of rest.
In the words of the current lessee, Marvin Schütte, "We don't want any parties or high life. This should be an area where you slow down."
How did Teufelsberg evolve into a graffiti park?
In the early 20th century, the area was empty and lifeless. When the Nazis came into power, Hitler decided that it would make a good spot to build an academy on. The building was never completed, and after WWII, as clearance began to take place, the aforementioned debris piled up to be what's now Berlin's tallest hill, conveniently covering the college altogether.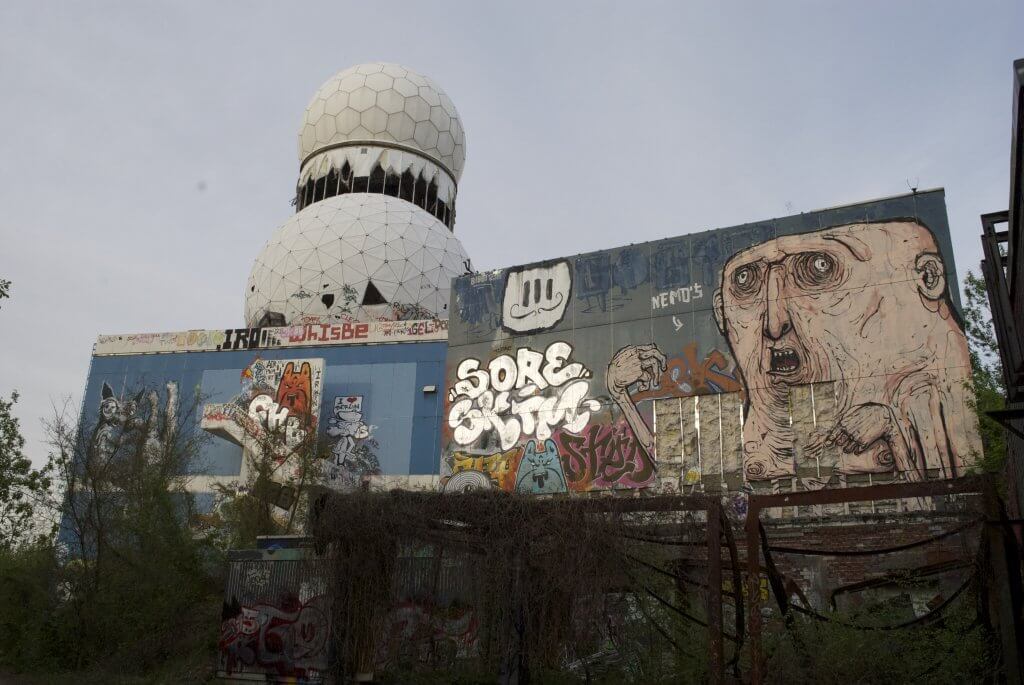 Tension between the west and east Berlin during the Cold War saw the United States National Security Agency set up a watchtower called the "listening station". It is believed that the global ECHELON network was developed there, to help the US, UK, Australia, New Zealand, and Canada eavesdrop on the communist GDR.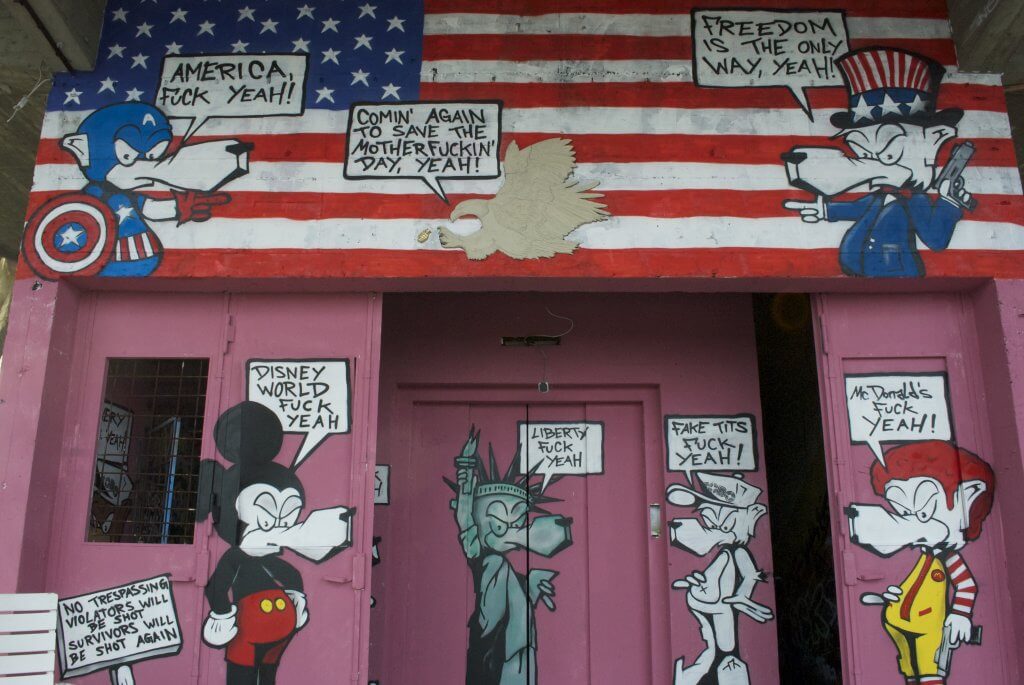 Sounds so James Bond, doesn't it? There's more: A ferris wheel close by, at the now-closed and heavily guarded old amusement park, seemed to have helped relay signals and improved their listening efforts.
The station was abandoned shortly after the fall of the Berlin Wall. The Americans left and the hill was back in the hands of the local government. However, the costly upkeep did not make sense to the government, and the site was sold to private companies. Finally, the site was declared part of the surrounding forested area, and no new buildings can be erected as of 2004. However, Schütte has plans to breathe new life into it (whatever that means!). 
The insane amount of graffiti is what draws visitors to the Teufelsberg today. Street artists from all around the world flock over to leave an artistic mark everywhere in and around Teufelsberg. It started when a luxury apartment project was declared unprofitable and abandoned.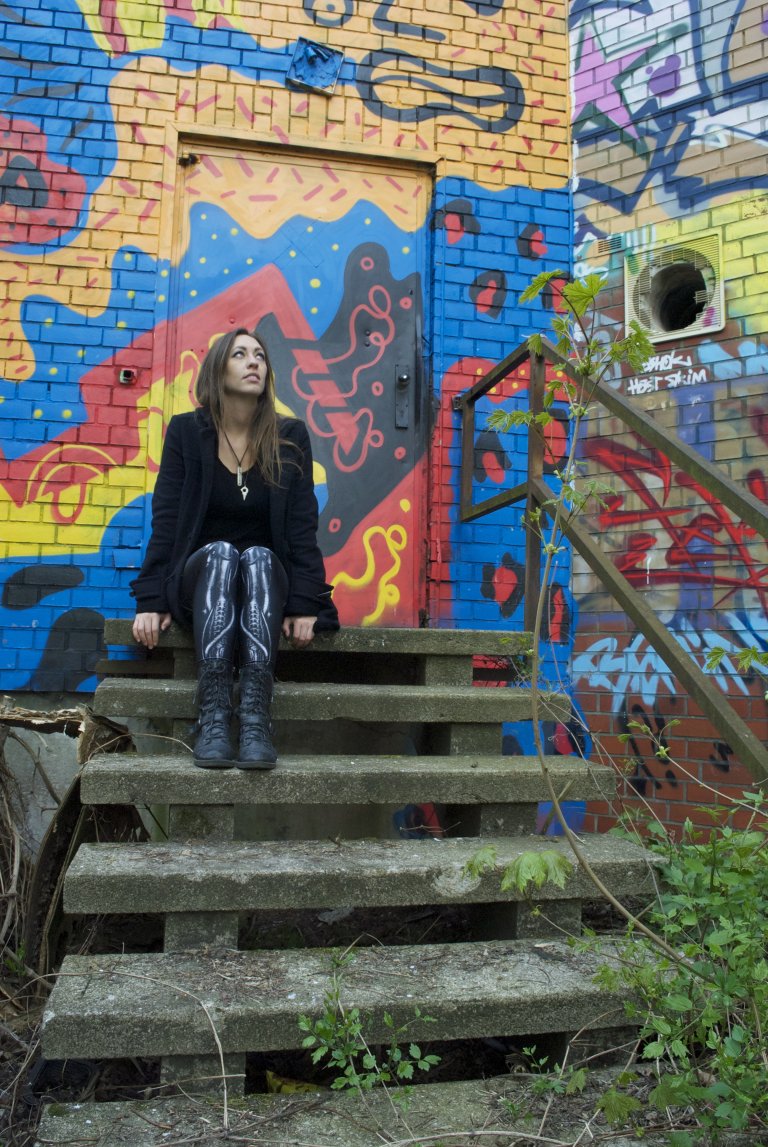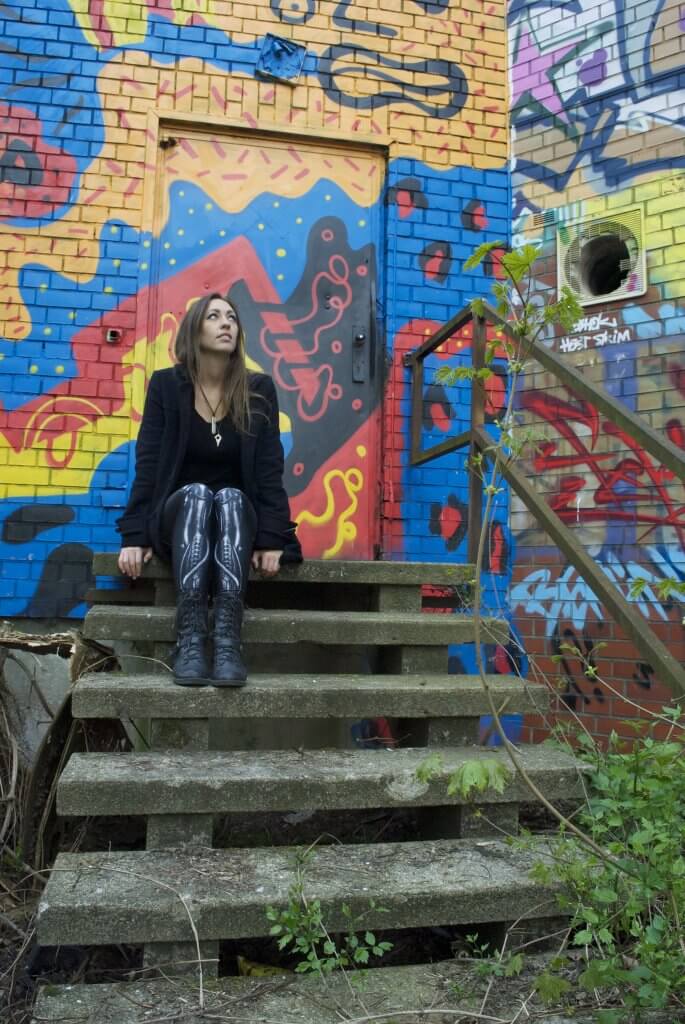 The high walls left behind by the project developers turned into larger-than-life canvases for artists, visitors, and vandals. The entire site was soon covered in all kinds and styles of graffiti, with some intending to deliver geopolitical messages.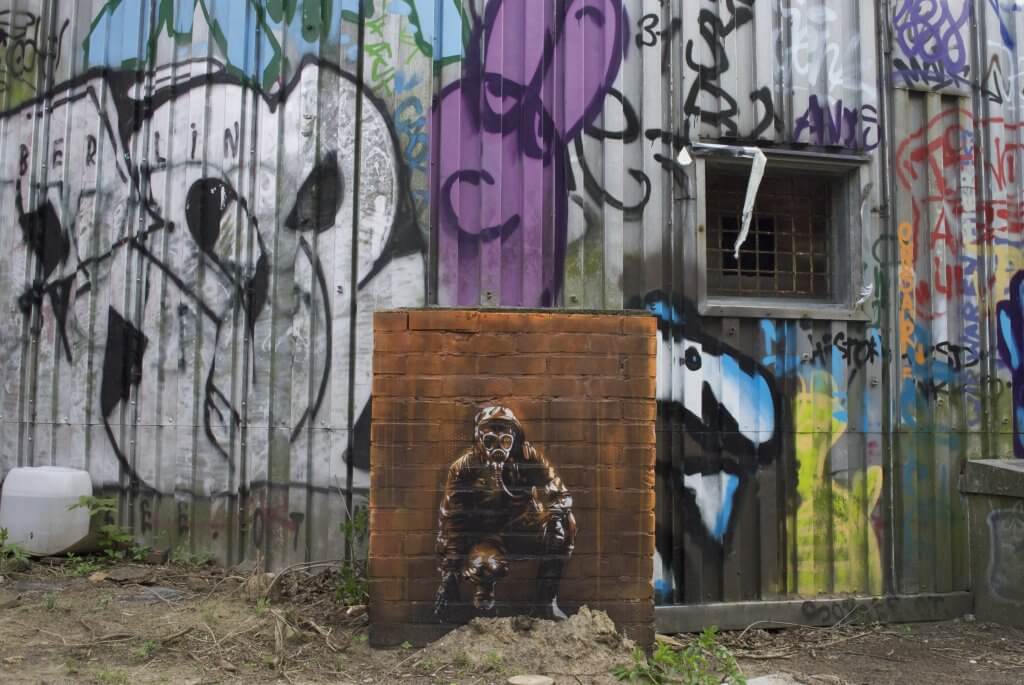 Though these days, simply sneaking in with a can of spray paint is not going to cut it. 
In 2011, The Berlin Art Base was to take place in Teufelsberg. Though it was ultimately not licensed, it shows how significant the site is to the artistic community. In 2015, Berlin Rising brought together 70 artists from around the world to fill any available space with more beautiful murals. Just last year, The Art of Living had a whopping 170 artists redesign many parts of the landmark.
Currently, artists interested in painting in Teufelsberg are required to sign up on an official website.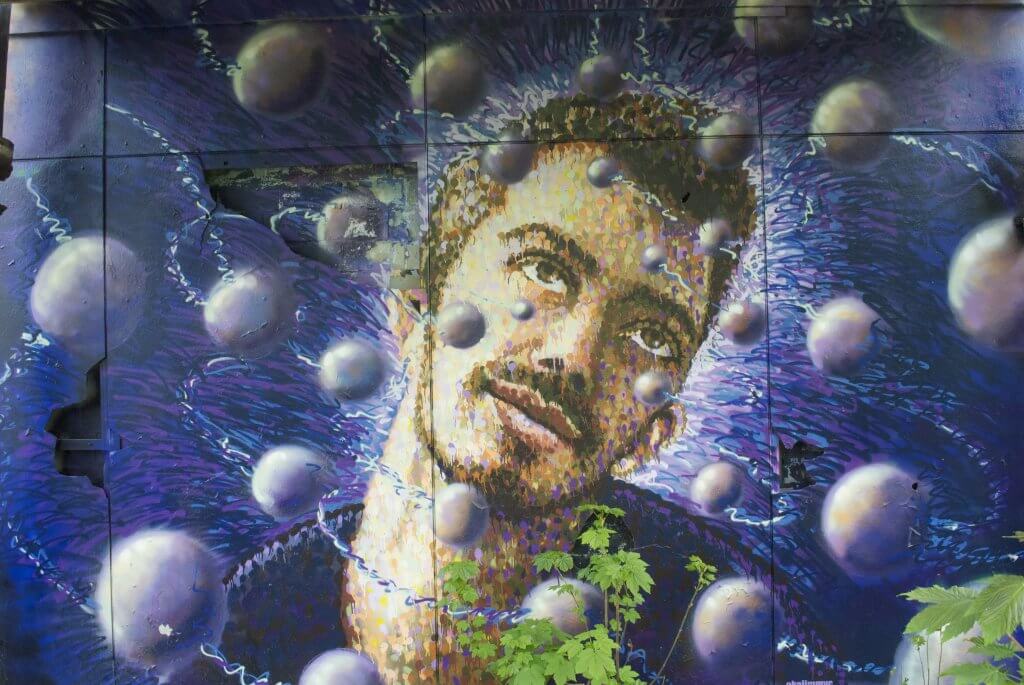 How to go
The site is currently open from 10am to sunset, from Monday to Sunday. Use Google maps to get there. Check Visit Berlin's official website to see when tours are available. They are typically 2 hours long, and an entrance fee of €8 is required plus an additional €8 for the tour. These are often quite popular, with upwards of 50 people. 
Longer tours that include private transport are also available, and are usually higher-rated with smaller groups than what you can get if you just show up. 
Admittedly, I was allowed to roam around after hours with a media pass under the previous owner, so can't comment on the tours.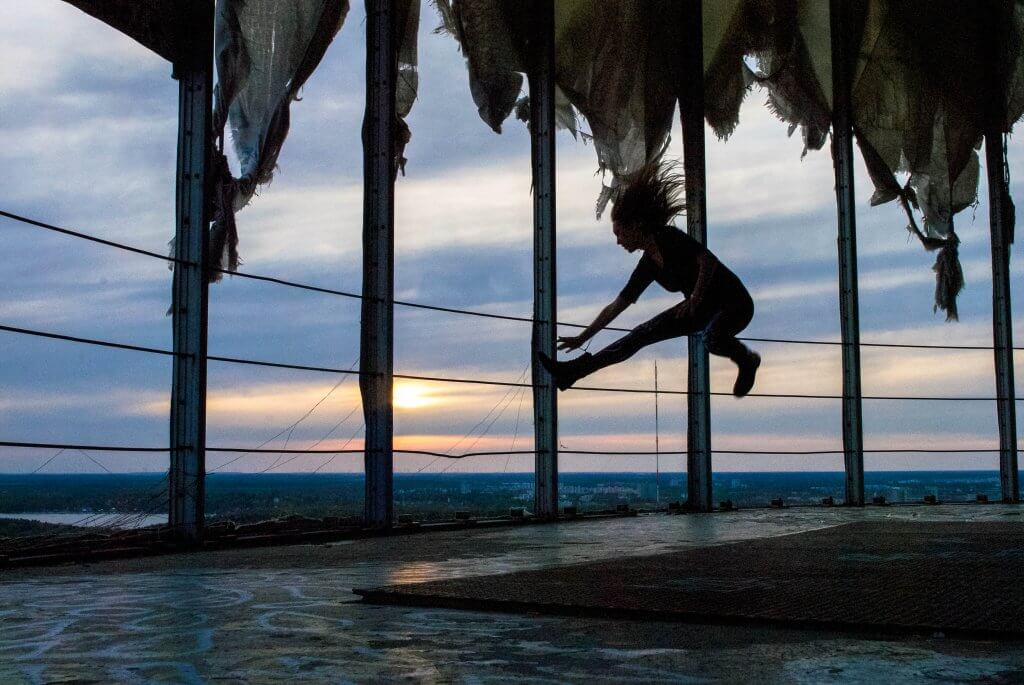 Seriously, this is one of the coolest things to see in Berlin, and perfectly illustrates why this is such a funky and fascinating city. I've never experienced anything like this anywhere else.
For street art lovers, history buffs, those who just want to get out of the city center and see an amazing view, and those who love things that are weird and amazing, head to Teufelsberg.
It's one of the coolest things in Berlin.