You've seen it before on Instagram, right? This story book bridge that forms a perfect circle from just about any angle, reflecting on the water below like a mirror.
The rocks used in the construction seem to stretch right out from hell. No wonder it's called the Devils Bridge – the jagged shapes, covered in green moss, create an eery beauty.
This bridge is in the middle of nowhere, a few hours away from Berlin in Saxony.
Is it worth making the trip down there just to check it out? From one lover of all things strange and unique to another, absolutely!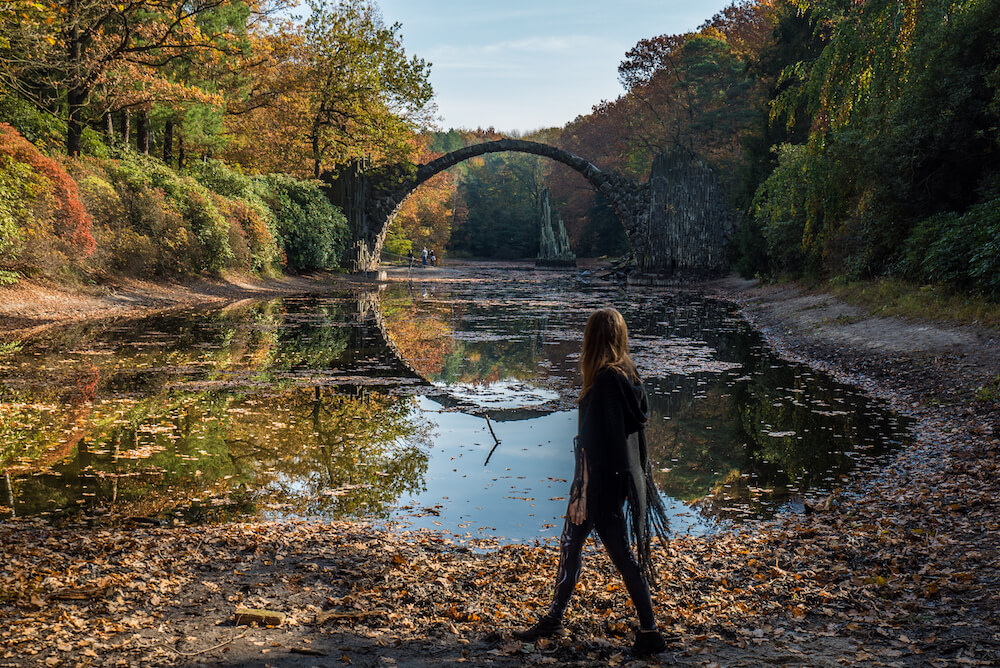 What is this bridge all about?
Rakotzbrücke was commissioned by a local knight back in 1860. It got its name from the shape of the stones and of the bridge itself, which make it precarious to cross. It's as though only Satan himself could have built it.
Or so they thought back in the day.
I'm sorry to report that you cannot actually walk across this bridge anymore. In order to preserve it, there are fences around the entrances and signs urging people not to walk across.
If you have seen photos of people jumping or walking on the bridge, either they snuck in and disrespected the rules, or they Photoshopped themselves in. I think for the most part it is the latter.
See? I photoshopped me in too.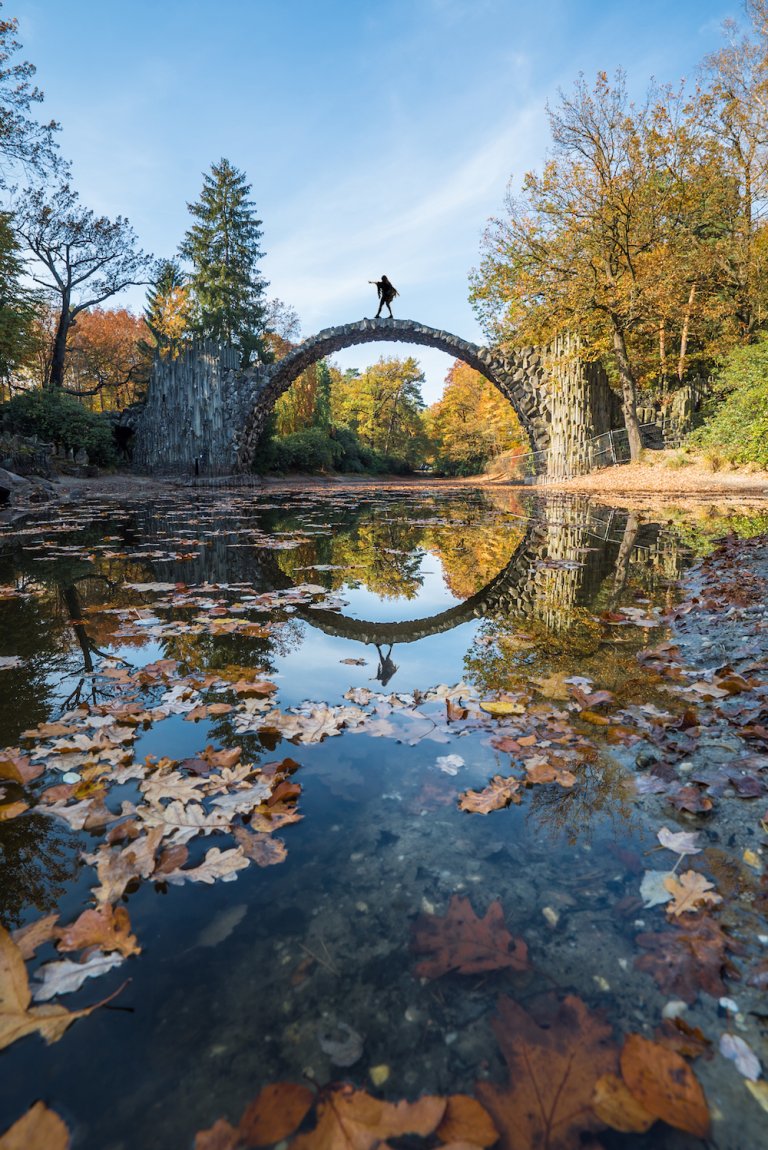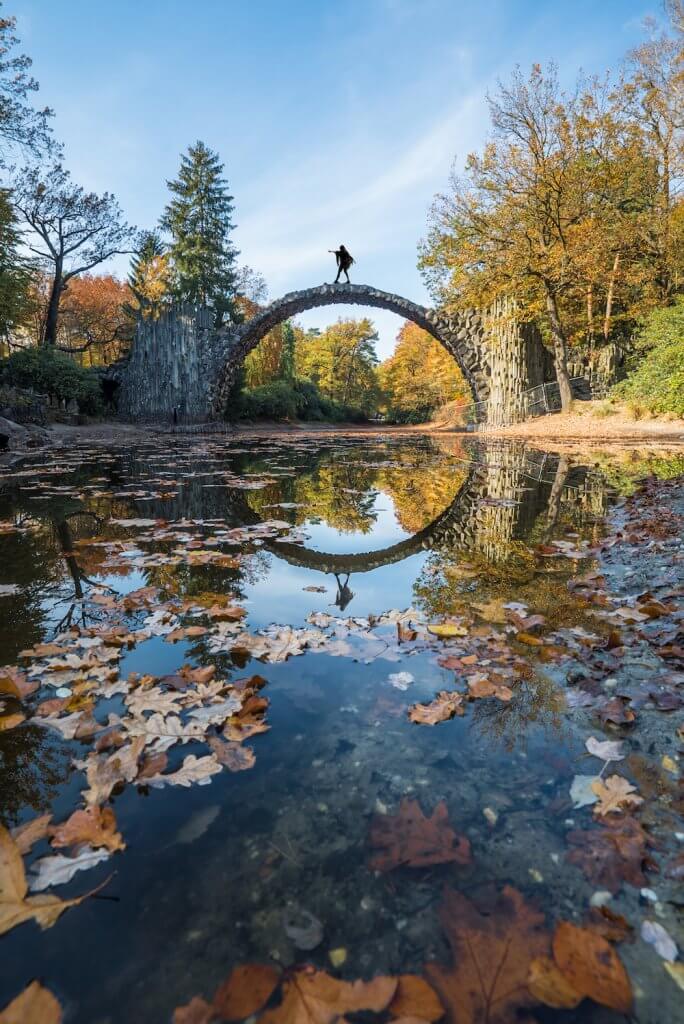 When to go
This bridge is probably super cool at any time of year, but nothing can compare to the gorgeous fall foliage.
It's a short season, and days with sun are numbered during the autumn so flexibility is helpful.
I would expect summertime to be a lot more crowded, and for the window of time when it looks good in winter to be even shorter, because you would want to be able to get it before the water freezes but with some snow on it as well. But if you can time it right, I'm sure it looks absolutely magical during that time of year. You can't go wrong, really!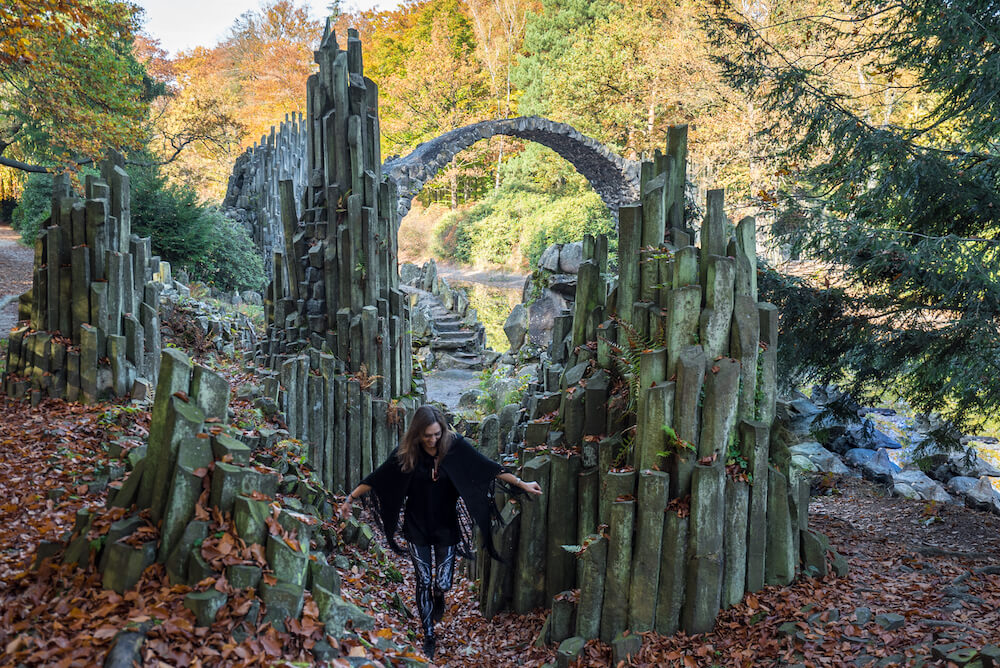 Getting there
This bridge is located in Kromlauer Park in Eastern Germany. There isn't much around it at all, so it's a destination in itself, or best visited on your way to somewhere else.
The easiest and fastest way to get to this bridge is to drive there. That may be daunting if you are not used to driving in Europe, so if you prefer to take public transport:
Take the train to Weißwasser (via Cottbus if coming from Berlin, or you can access this easily enough from Dresden). Then take Bus 257 to Kromlau, Gablenz, and walk from there about 1km to the bridge. Download the location onto your phone before you go since cell service is spotty.
This bus does not run daily, and since these are small villages, you can't count on taxis to be available either. Be prepared to do some walking if you opt to go this route, and check the route ahead of time on Bahn.de.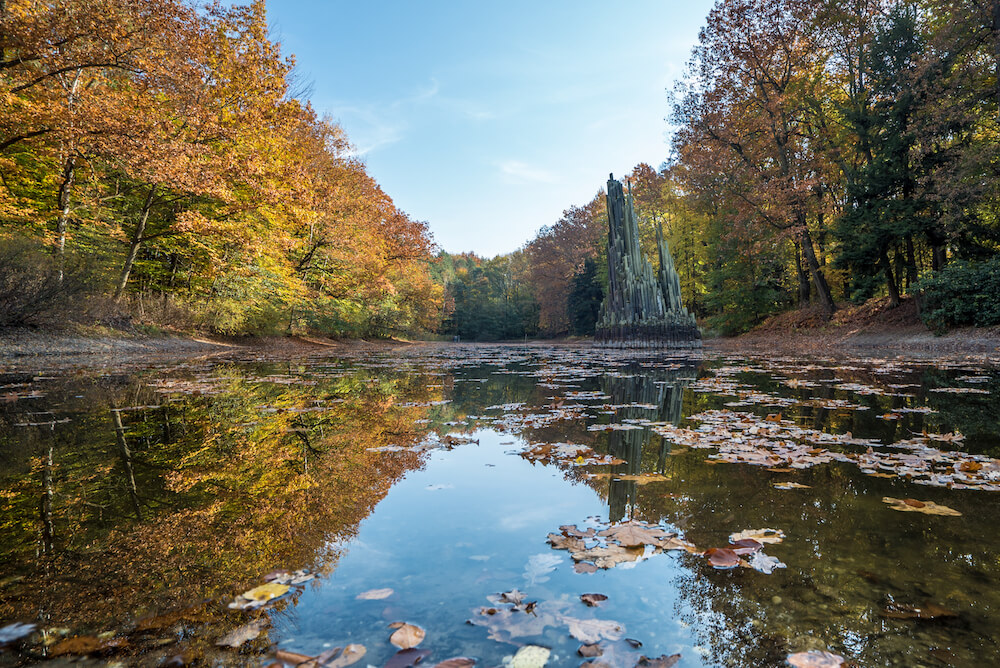 What else to see
Saxony isn't a popular road trip destination but it should get way more love. The word I ascribe to it is 'quirky,' and that's what I like about it. There are so many strange and unusual things to see on the way, including Kulturinsel Einsiedel, the oddest amusement park I've ever been to, with all kinds of secret passageways and hidden hallways running all through the park. I intended just to go for one photo and stayed for hours.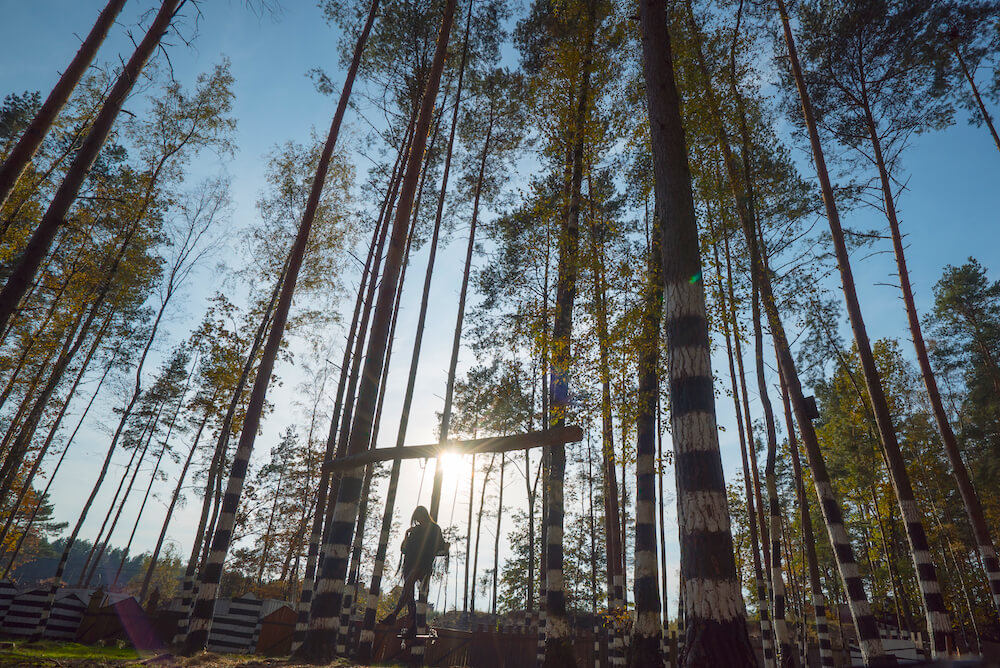 If you're a Wes Anderson Fan, you might also enjoy stopping by Görlitz, where the Grand Budapest Hotel was filmed.
I also highly recommend that you keep going down to Saxon Switzerland, a gorgeous national park that flies well under the radar of other, more popular spots in Bavaria or BaWu.
The bridge is free to visit, apart from a cheap parking lot nearby – It's pretty common to have to pay for parking in Germany after all.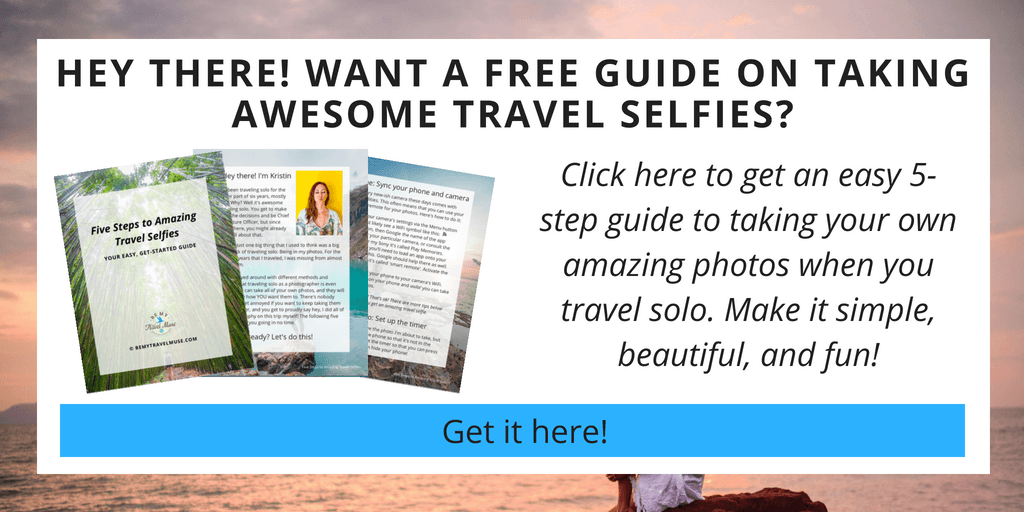 It's also a nice little walk from the parking lot, give or take five minutes, to the lake with the bridge through some lovely trees. Seems to me it's the perfect place for a picnic (which would be wise, as there aren't a lot of restaurants nearby with regular operating hours. This is in a tiny village, after all).
It was an impulsive decision for me to visit Rakotzbrücke on my way to Saxon Switzerland and it wasn't exactly on the way, but to add this into the road trip was totally worth it.