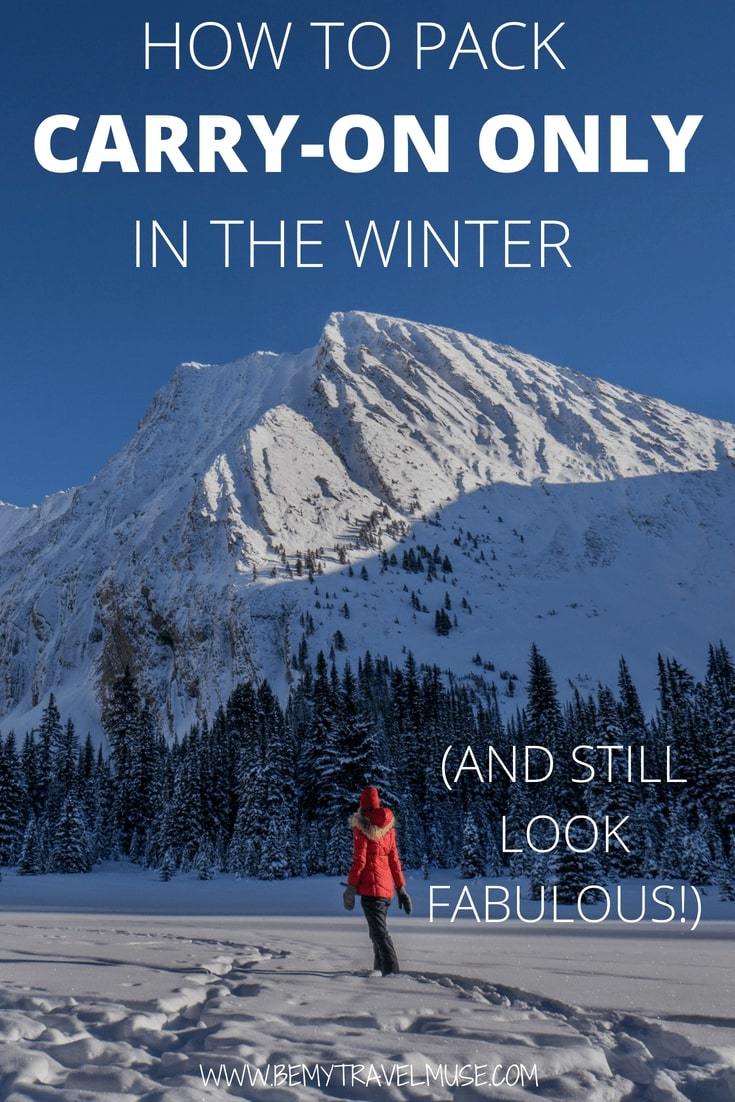 Imagine this: You score an amazing deal on a flight to a snowy destination. You can almost imagine the snowflakes falling on your tongue and the hot chocolate warming your hands.
To be honest, part of the fun is figuring out which cute winter coats and scarves are going to accompany you on the trip, until the crushing realization that that great deal isn't so great anymore after all of the checked bag fees, time waiting at baggage claim, and the annoyance of dragging suitcases over cobblestone.
Don't give up your winter wonderland dreams just yet, you can still look fab and pack carry on only luggage in the winter. I've got the full system here:
It's all possible with one simple tactic: layering.
All of these things can fit into a carry on sized backpack, even though at first it might not seem like it. This is how I do it:
Wear bulky items on the flight
I typically wear my snow boots, winter coat, and biggest scarf on the flight. I can almost always stuff the coat into the overhead bin, or use it on the freezing cold flight as a blanket or pillow. It's usually been much better to have it with me than to have it packed for this reason.
When it comes to jackets, I suggest bringing the one that most suits the weather you're likely to encounter. If I know I'm going to be in temperatures well below freezing, I tend to bring along my puffy red jacket. It has kept me warm in -30 F previously. When it comes to how to pack carry on luggage in winter, this is perhaps the most space-saving tip.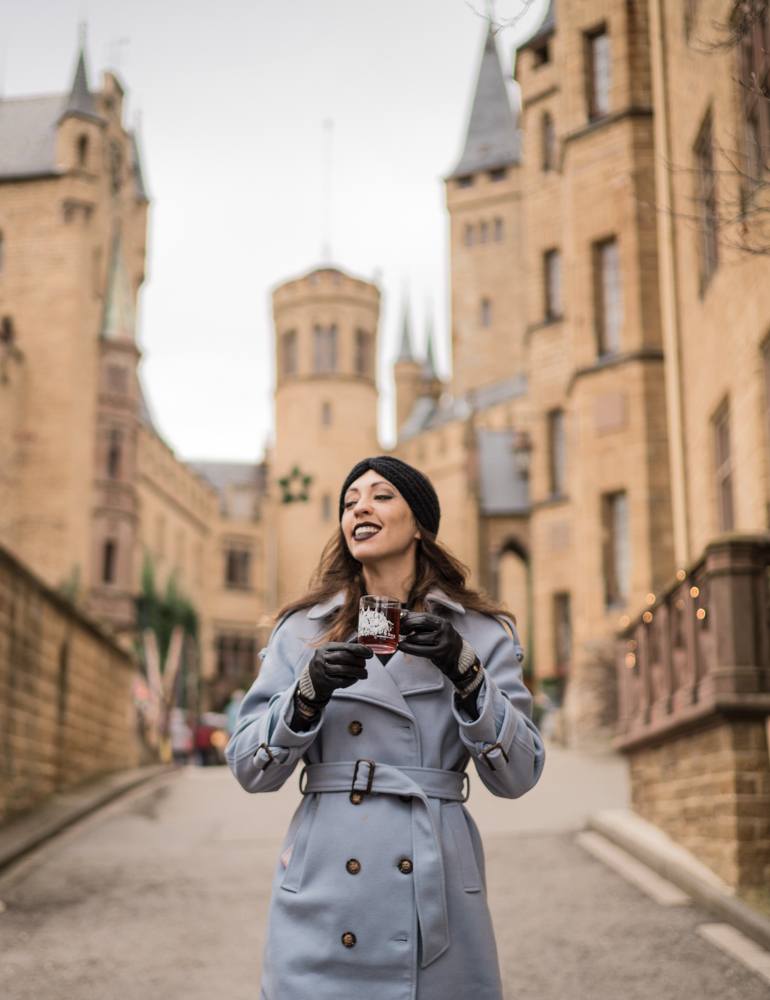 However on my recent trip to the Christmas markets, the temperatures were mostly just around freezing or above, so I stuck to my more stylish wool coat and layered sweaters underneath.
The same goes for leggings. If I know it's going to be particularly cold, I wear ski underwear with a snow pants shell over, but if I can get away with layering more stylish pairs of leggings or even yoga pants, I do that instead.
Use a Packing Cube
Here's a video that walks you through the process in more detail:
As you can see from the video, the biggest key is to have a packing cube, which allows you to roll and stuff your clothing in side by side. I've been using the same one for years now and swear by it. I even devoted an entire post to why I love it so much here.
While everyone else struggles with heavy bags, I love the ease of walking around with my light bag, skipping baggage claim, having no worries that my bag might get lost by the airline, and easily taking public transportation rather than missing the fun of people-watching in a cab.
It's just about creatively layering and alternating, washing clothing regularly, and being choosey about what you bring and what you leave at home.
As you can see, it's still possible to travel carry-on only in the winter. Give it a try, and let me know in the comments how it works out for you! I hope this helped you to travel lighter. Happy travels!