The first time I visited Berlin was a bit over a year ago. October isn't a particularly sunny, pretty, or interesting month to see it for the first time, but something about it felt like home. I couldn't put my finger on it, though later on, I would understand why.
Most of my travel friends are flakey. We make plans and they fall through, but it's different with Yvonne. We made a plan to get a tattoo together, and tattoo we did. So when we hatched a plan for me to come back and stay in Berlin over the summer, we both knew it was set in stone.
I took off for another round of adventures in Asia shortly thereafter.
Somewhere along the way, though I was meeting wonderful people and seeing amazing new things, I started to get really tired. Worse than that, my earnings and savings were dwindling. I quietly started telling myself that I had to focus more on work. I had to make more money because I needed to get to the point that I could at least break even again. I even toyed with taking an interview for a marketing position in Brisbane last winter. Surprised? I kept that one under wraps.
"When I get to Berlin," I told myself, "I can focus more on work. It's my last chance."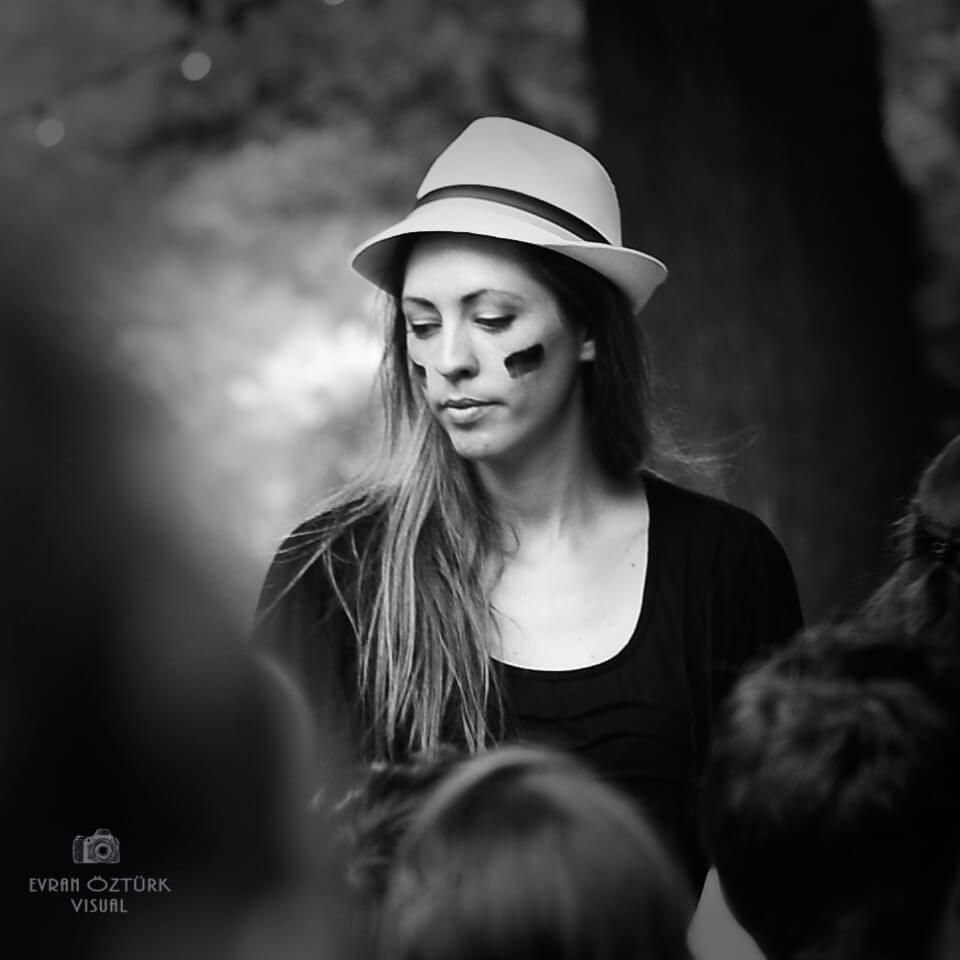 Then, like magic, the freelance opportunities started adding up, I finally had the time to focus on building business plans, and my writing career turned a corner. Maybe it's because of Berlin, or maybe it could have happened anywhere, but my love for the city runs deeper than that.
I love the man at the Turkish grocery store (I live in an area of town with a lot of Turkish immigrants) who laughs and smiles through the language barrier every time I buy my weekly vegetables. I love the swans that swim in the spree (river) that runs through my neighborhood. I love the graffiti and street art all over the walls of my building that the city is too broke to clean away. I love my friends. I love seeing live music with them, and knowing that I will absolutely see them again, as opposed to the constant goodbyes I was saying on the road.
When locals ask where I'm from and I respond with, "LA", they're like, "Really? Why are you here then?"
As though LA's the kind of place they can't imagine wanting to leave.
Then I say, "Dude, have you been here?" to which they say, "True, good point."
Because Berlin is like Brooklyn meets San Francisco with an LA vibe. The LA vibe in the sense that it's an insider's city that takes time to get to know, and I suppose that's why I haven't written about it despite spending five months here so far.  As Geoff Manaugh so accurately said of LA, "No matter what you do in L.A., your behavior is appropriate for the city. Los Angeles has no assumed correct mode of use," and, "It says: no one loves you; you're the least important person in the room; get over it.
What matters is what you do there. "
That same feeling is present in Berlin, and I guess that's why I like it so much here. It feels like anything could happen, and it's full of creative people. Plus, it's like an onion with many layers that need to be peeled back to reach the real center of it all. That kind of thing takes time and is endlessly fascinating. I love that.
Where it differs from LA is what makes a person interesting in Berlin. It's rare to see people dressed up, wearing makeup, or even wearing heels. It's almost cool not to have money here, keeping with the broke artist mentality.
Having spent the summer here I've seen how it can be when everyone is outside, enjoying, drinking, laughing, creating. The days are incredibly long and it's really beautiful. Winter is a pretty stark contrast but indoor heating is an awesome invention (honestly, we didn't use it in Coastal California and we didn't have it when I was freezing in Nepal or China), that makes it something I can cope with. Kind of.
Though I will be escaping to South Africa for the winter. 
Everyone has their own reasons for loving the places they do, and these are mine for loving Berlin. It's not as cheap as everyone said it once was, as the city is rapidly gentrifying. Apparently it's not as "cool" anymore, either. They say that about Burning Man, too.
Too all of the naysayers, I say "I don't care."
That's why I moved to Berlin.