As I approach 10 years since starting this blog and embarking on an endless journey around the world, I'm reflecting on the things I've learned along the way that weren't obvious to me before I started traveling.
The best part about exploring the world is the unexpected – the things you didn't know would leave a lasting impression and potentially change your life. That said, getting caught totally off-guard is never fun, so here are my 50 best tips from 10 years of traveling the world from packing to prepping, safety, and more:
Packing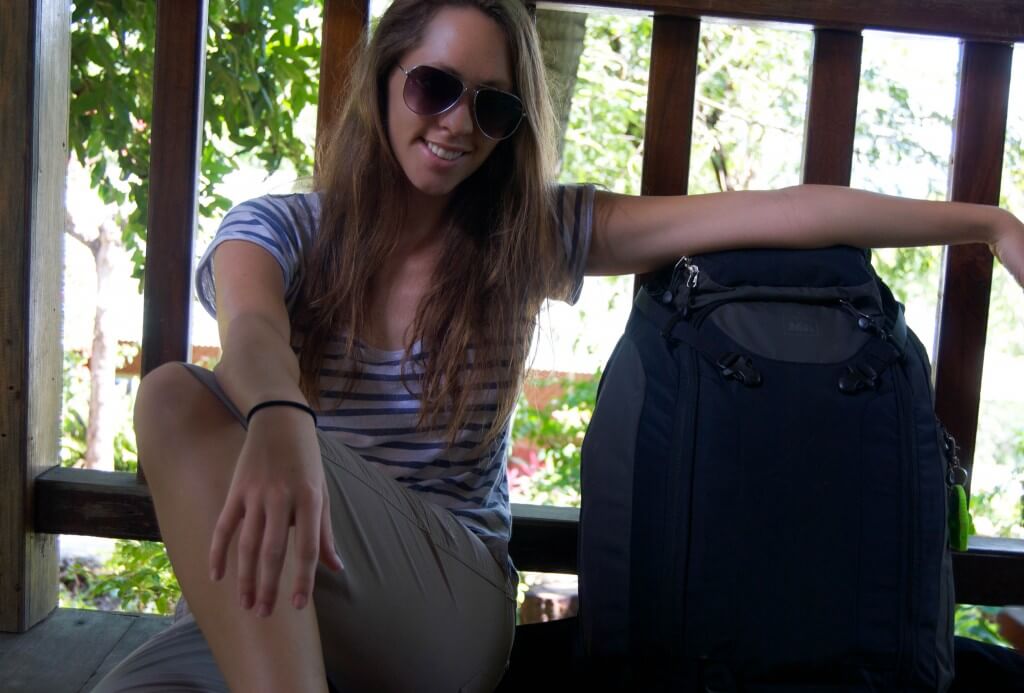 50. Pack LIGHT
For the first two years that I traveled solo in Southeast Asia, I only had a 35 liter carry-on backpack and a sling purse for my camera and wallet, and that was it. This gave me the ultimate freedom to walk when possible, to carry everything I had on my own, and to easily keep everything contained and within my sight. I never had to check a bag and never dealt with lost luggage or baggage fees, and I never regretted packing so light!
The key to packing carry-on only is bringing items that have multiple uses. Bring clothes that are easy to layer and mix and match well.
49. Bring extra underwear and socks
Even though packing light is important, if there's anything you should bring extra of, it's underwear and socks. Undergarments that you can't wear multiple times without washing should always be plentiful when you travel. I always bring a pair of socks for every day I'll be away, plus more undies than I think I'll need. Being able to change into a new pair without worrying about running out brings me peace of mind when I'm on the road.
That said, I bring far fewer socks in tropical places where I'll be wearing flip flops most of the time.
48. Use a carry-on backpack instead of a suitcase
Even if you aren't necessarily doing the whole "backpacking" thing, traveling with a backpack as opposed to a suitcase is a game-changer. Backpacks allow for much more mobility and help you get through the airport faster. The only time I prefer a suitcase is when it's going to be a quick trip that's straight from home to airport to hotel, and even then, I often regret the suitcase since I almost always encounter stairs somewhere along the way.
47. Pack your own travel towel
You might be thinking that having fresh towels in your hotel or Airbnb is a given, but that isn't always the case. Especially if you're traveling on a budget and staying in hostels, the towels can be less than desirable or you might even have to pay to use one. Bring a travel towel with you that you can use post-shower, at the beach, or wherever you need to dry off.
46. Leave room in your bag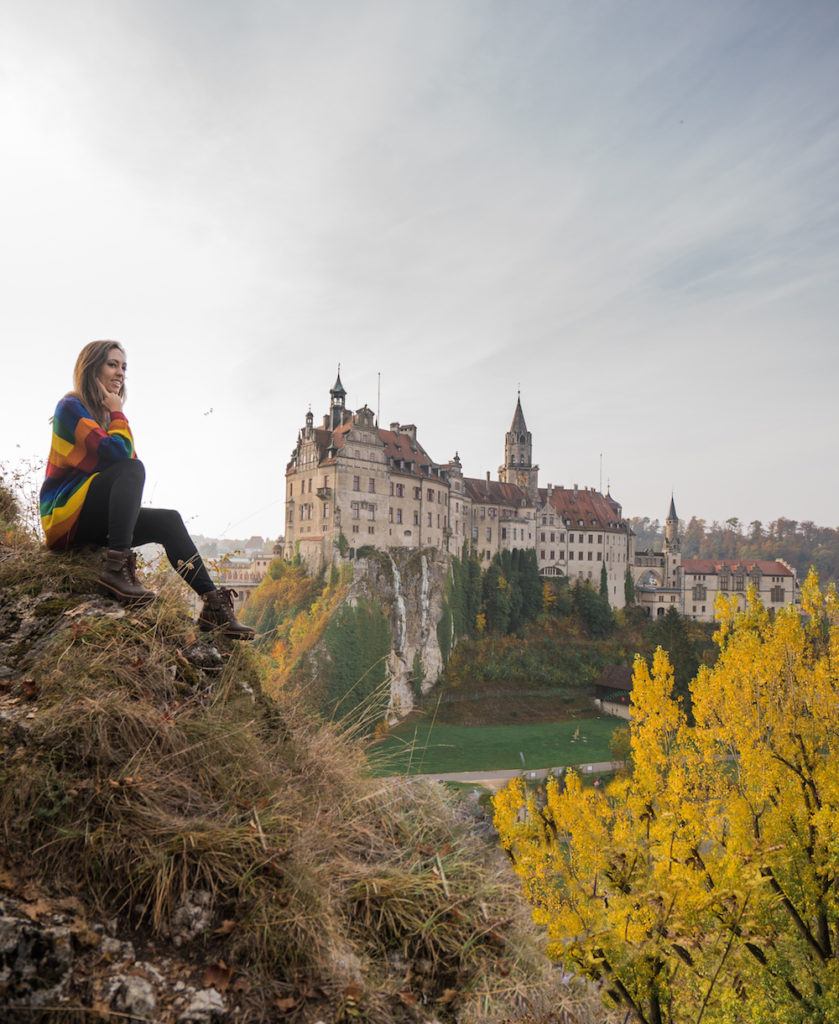 Being able to bring back one-of-a-kind travel relics is a must for me. You never know what kind of art pieces, clothing, or other souvenirs you'll want to bring home, so leave a bit of space in your bag to be able to fit in anything you buy.
While traveling carry-on only, this usually ends up being little pieces of handmade jewelry or clothing for me – something functional that I can utilize while I'm still on the road.
45. Solid beauty products
Many travelers swear by solid shampoo and conditioner bars. Not only are they low-waste, but they're awesome to bring with when traveling because there's no risk of spillage while en route to your destination.
You can find solid shampoo, conditioner, body soap, even shaving soap at Lush. Nowadays there are plenty of zero waste shops online where you can get almost anything in bar form, like Wild Minimalist.
44. Trade clothes on the road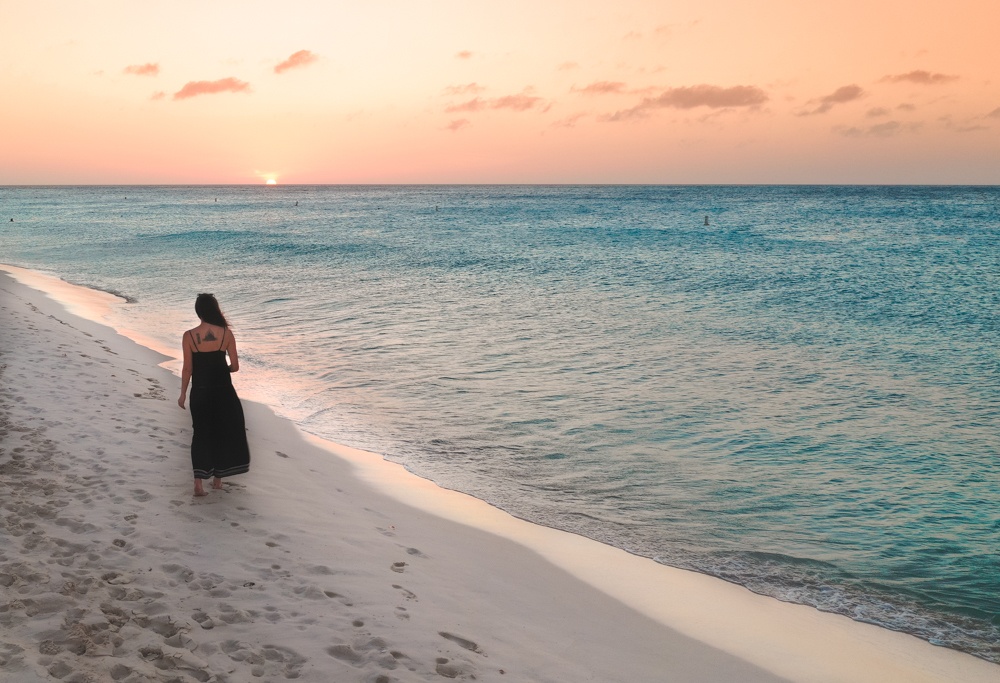 Even though I only had about a week and a half's worth of clothes in my carry on during that year I was in Southeast Asia, I switched out parts of my wardrobe frequently by trading with other travelers. Sometimes I'd donate something I was tired of and buy a new tank or dress on the road. It doubled as a souvenir and a functional item!
Flights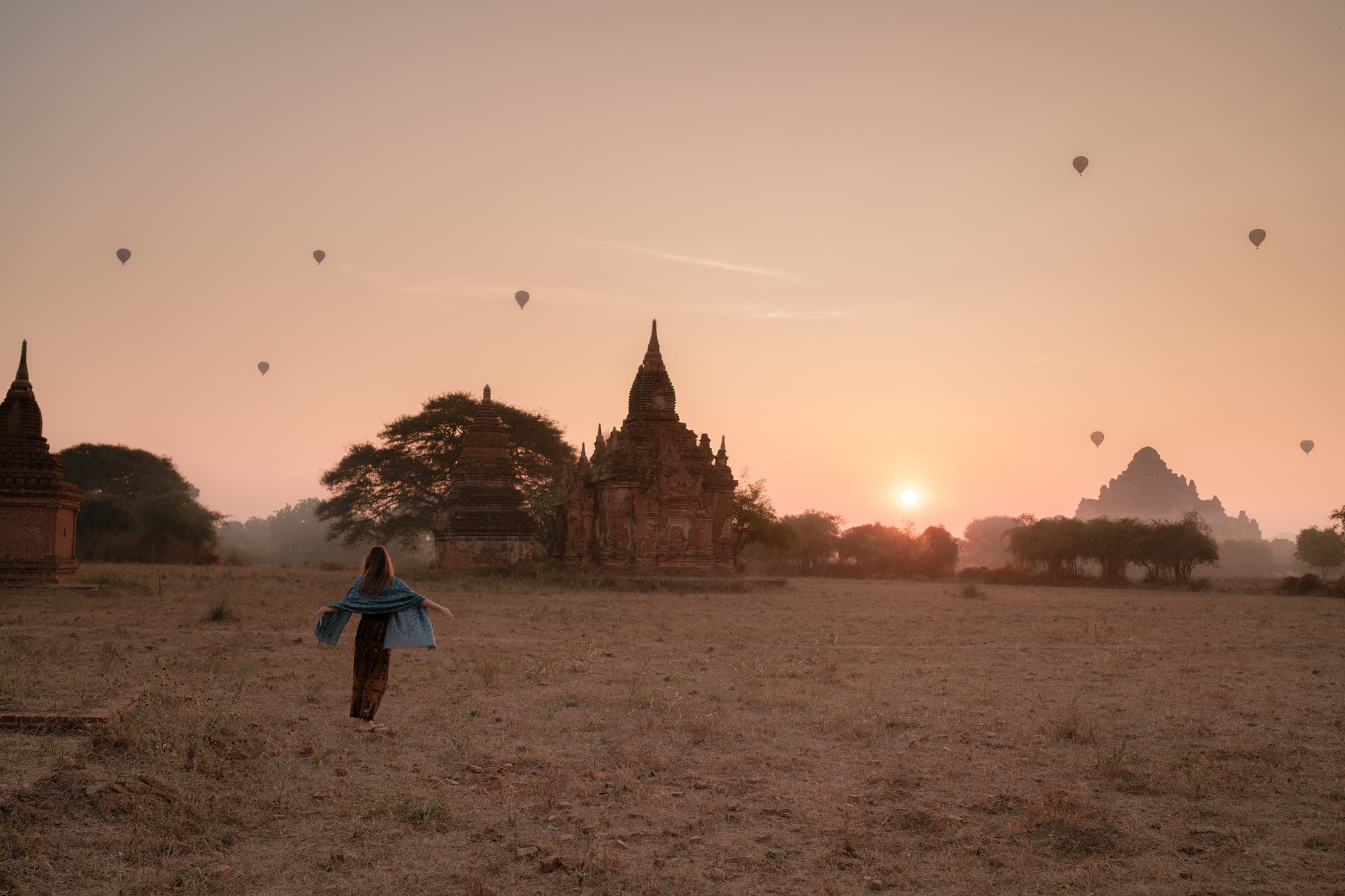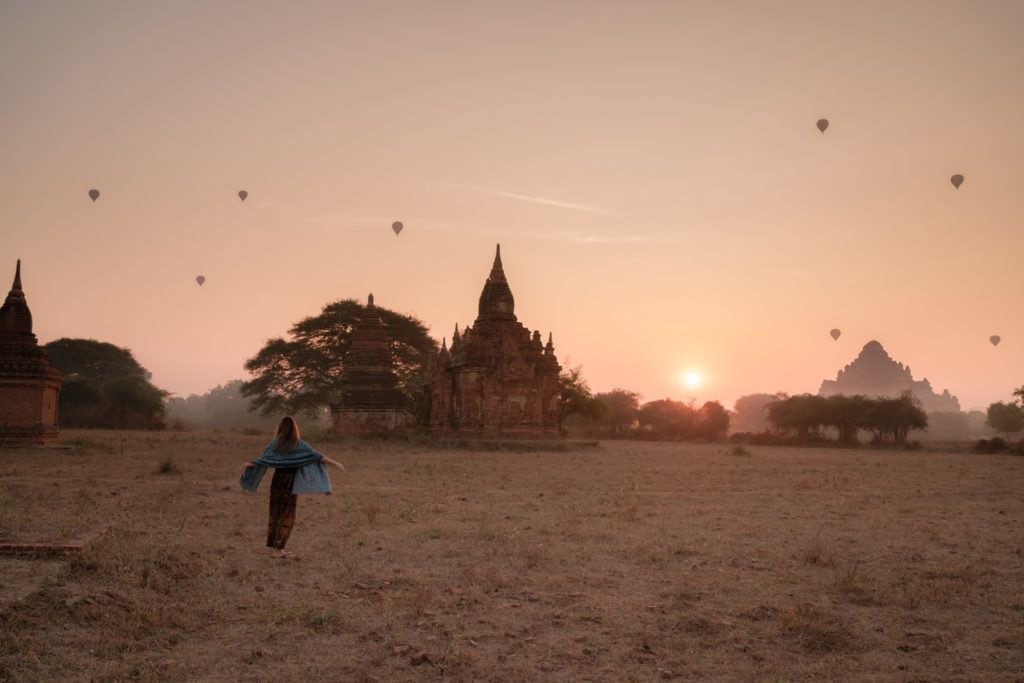 43. Book in the local language
If your flight doesn't originate in your home country or you're booking domestic flights in your destination, it's often much cheaper to book on the country's local website. For example, when I was flying from Berlin to Johannesburg, it was about 30% less to book on the German site (which means it'll be in the German language, so ask a friend to help or use Google Chrome, which has a translate feature on the top right of the browser window). It's also about a quarter of the price to book inter-country flights within Chile on the Chilean LATAM site, in Spanish.
42. Be as flexible as possible with dates (and even destinations)
I've gotten some amazing deals by using the Kayak explore function and inputting my departure airport, a date range, and letting it come back with flight options for all over the world. You can be narrow or cast a very wide net depending on how flexible you're feeling.
I also like to look at the calendar view on Momondo or Google flights to see if shifting things one day can make a big price difference. If you have any room for flexibility, you can save hundreds of dollars.
41. Track flight prices
Whether you're trying to decide which dates to travel or you've already picked your travel dates, consider tracking flight prices before you book to get the best deal. If you start this process early, you can save a lot on your flights. I use the app Hopper to track flight prices. Hopper sends you notifications on when flight prices change and gives advice on whether to wait or book your flights ASAP.
40. Check all nearby airports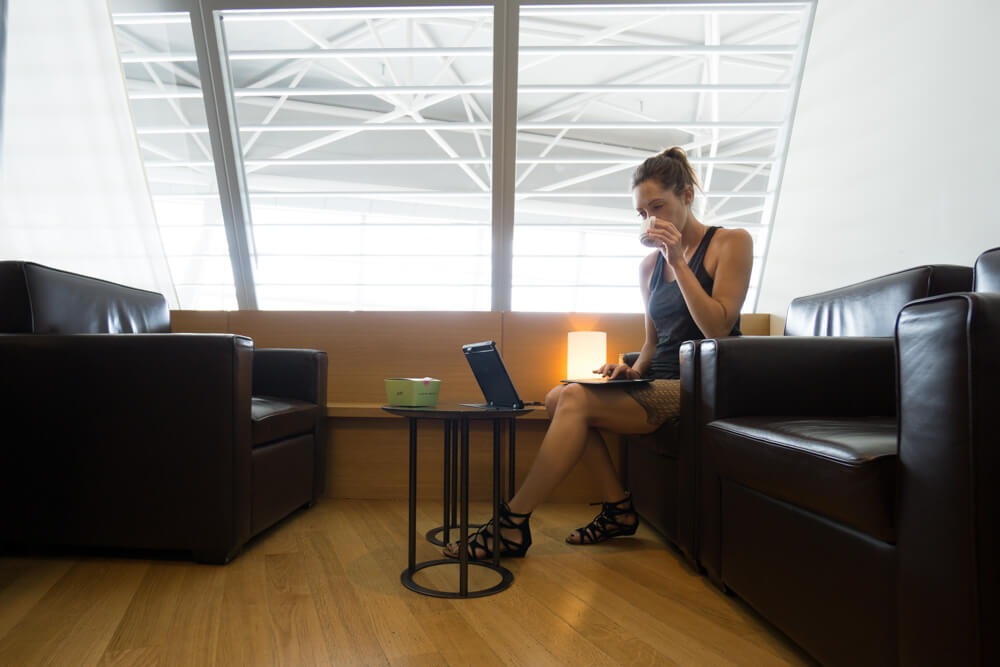 Before you book your flight, check to see if your destination has different airport options. For example, Chicago has two airports and many cities have airports surprisingly close to one another. If you can swing a few extra hours of travel, booking your flight to a cheaper city nearby and then taking a bus or renting a car can save you money.
39. Use a variety of travel websites to check prices, but always book with the airline
Momondo, kayak, and Google flights could all potentially have different prices that they display. If you've been doing a lot of searching lately, cookies can also impact the prices you see. I like to use different browsers when I am ready to book just to see if the price is any different, which it often is!
Even though I may use third-party websites to do my research, I almost always book directly with the airline. Otherwise it will become a HUGE pain if you encounter any issues or need to make changes, because you'll then be dealing with the middleman you booked with rather than directly with the airline. If a deal seems too good to be true on an intermediary website, check Trust Pilot to see how people actually feel about their booking experience with that company.
Accommodation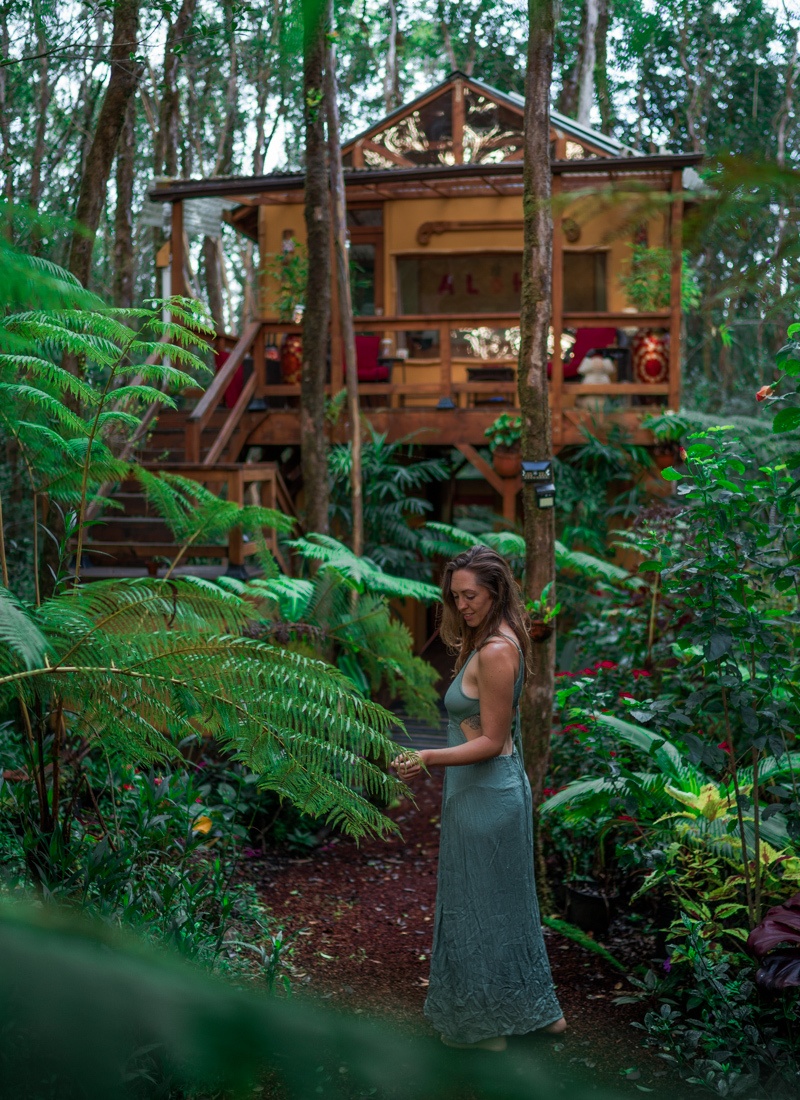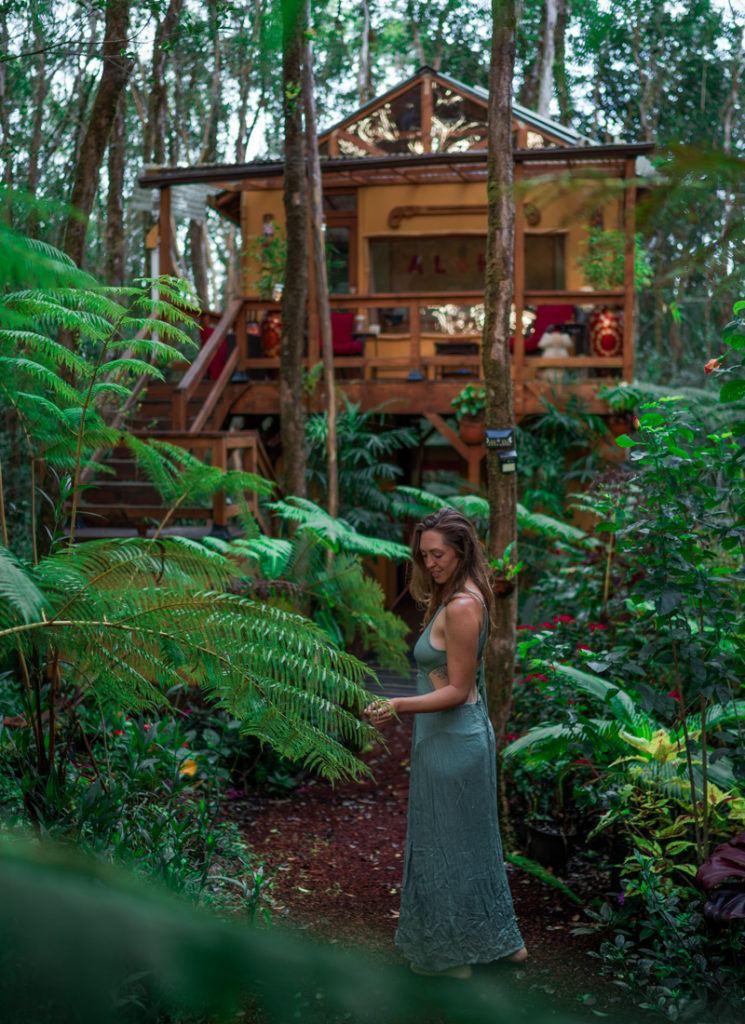 38. Check different websites for the best deal, and book directly
When I planned a trip to Myanmar in early 2020, I found significant price differences between Agoda and booking.com. Each time I found a hotel I liked, I'd cross check it with other booking sites to see if I could get the same room for cheaper, and I often could.
It's also worth checking to see if you can just book directly with the hotel. Sometimes in South America at smaller hostels that didn't have their own websites, I would just book the first night on booking.com and then ask to book the rest of the nights I wanted directly when I arrived. This usually saved me about 20% on the room, as that's how much booking.com charges the accommodation owners!
This will not work well around the holidays or busy times when you need to book ahead of time to secure a room, but you can always check the hotel or hostel's website to see if they have deals or will offer you a better rate.
37. Use Airbnb for unique stays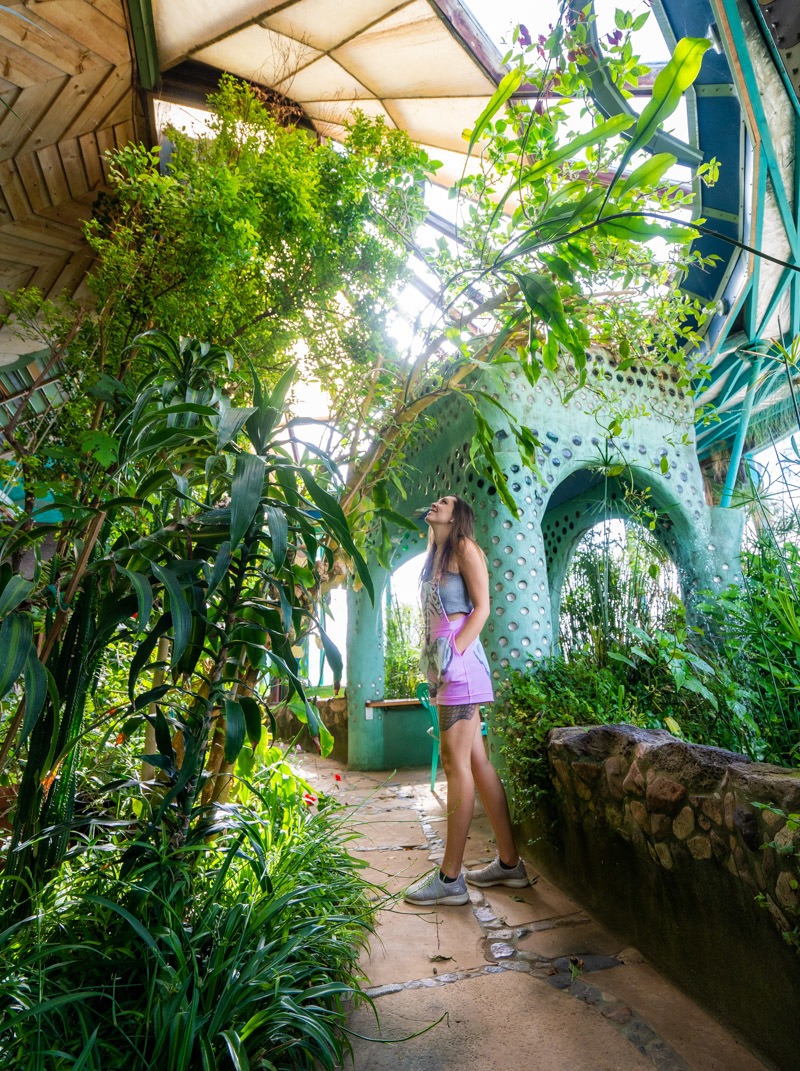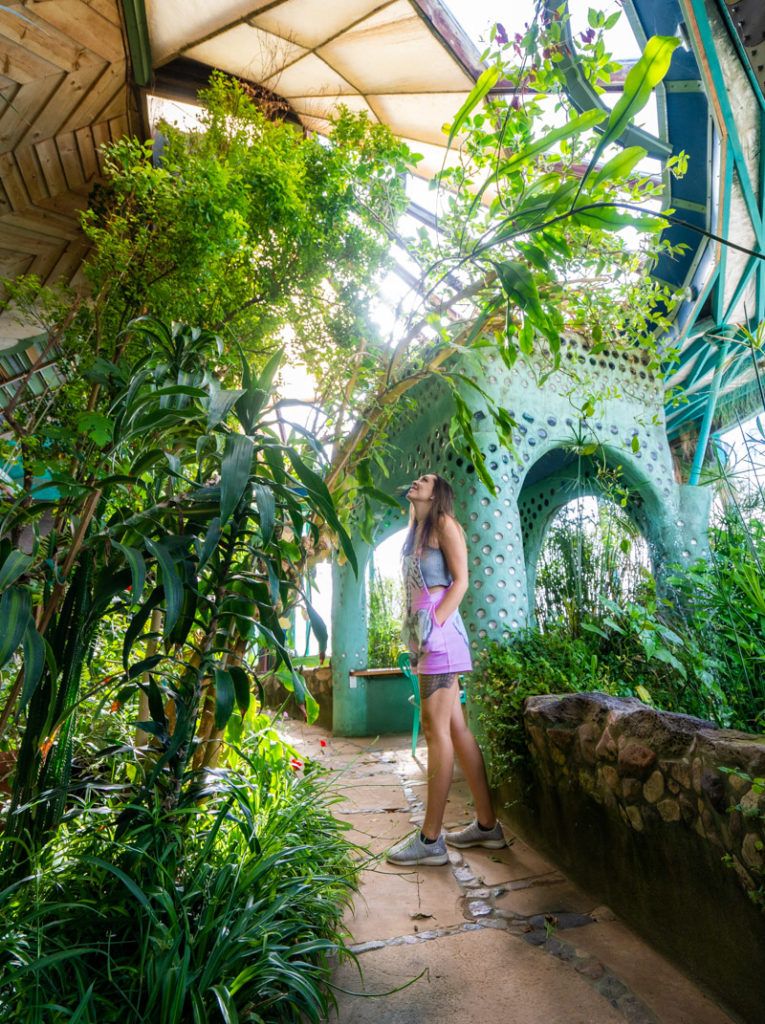 I first used Airbnb to find a much cheaper accommodation option for my mom and I when we visited Auckland in New Zealand in 2013. Thus began the love affair. Although Airbnb has gotten a lot more expensive over the years, I still love it for unique accommodation around the world. I've used it for tree houses in Washington, more local accommodations with kitchens in Europe, and for unique, sustainable desert dwellings all around the American Southwest.
I like Airbnb a lot more in Europe and North America and prefer hotels and hostels in Southeast Asia and South America where the value is better and I eat most of my meals out anyway.
36. Be a Worldpacker to stay for free
If you are looking for a less-than-traditional travel experience and want to learn something while you visit a new place, consider volunteering as a Worldpacker. The basic premise is that you volunteer at a site in exchange for your room and board. You do have to pay for the annual membership, but it's totally worth it considering the money you can save on accommodation (get $10 off your membership with discount code "BMTM").
If you're curious about being a Worldpacker, you can read all about team member Emily's experience here.
35. Try staying outside the city center
If you're traveling to a new city, chances are that most of the attractions you'll want to see are in the center. Hotels take advantage of their superb location to charge more for their rooms. However, you can often find better accommodations outside of the city center. Plus, staying in a more residential area can give you a better idea of how people in that place actually live their daily lives.
If you do decide to stay in a lesser-known area, make sure to do some research beforehand to make sure it's a safe neighborhood and that you'll have easy access to transportation.
Meals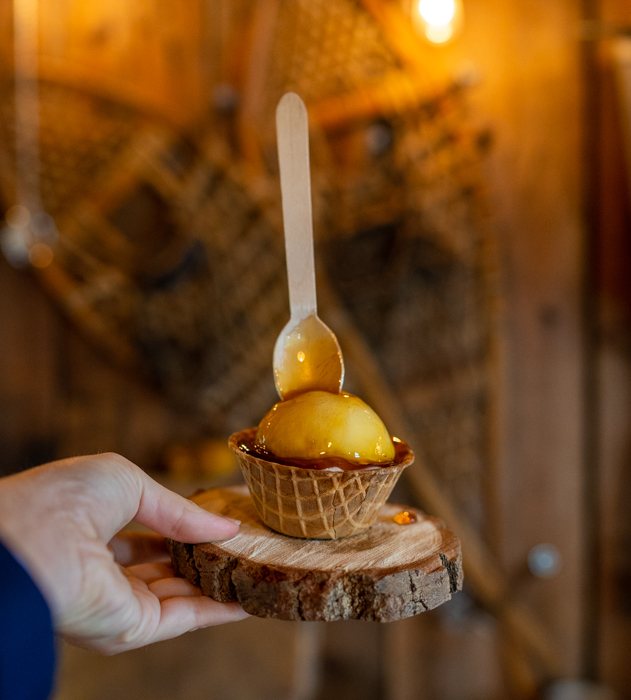 34. Cook meals from local ingredients
If you are staying somewhere that has a kitchen, consider cooking a few meals while you're there – especially breakfast. You'll save money, plus hitting up the local market and cooking with local ingredients is a fun way to learn about the culture of the place you're visiting.
33. Do fancy restaurants for lunch instead of dinner
Being a huge foodie myself, I don't want to cook all of my meals myself – I want to experience the culture through the food, too! I've learned that many expensive restaurants that are more crowded during dinner hours and usually have lunch specials with nearly identical offerings as dinnertime at a fraction of the cost. It'll also be much easier to get a table at lunch as opposed to dinner when the restaurant is usually full.
32. Try street food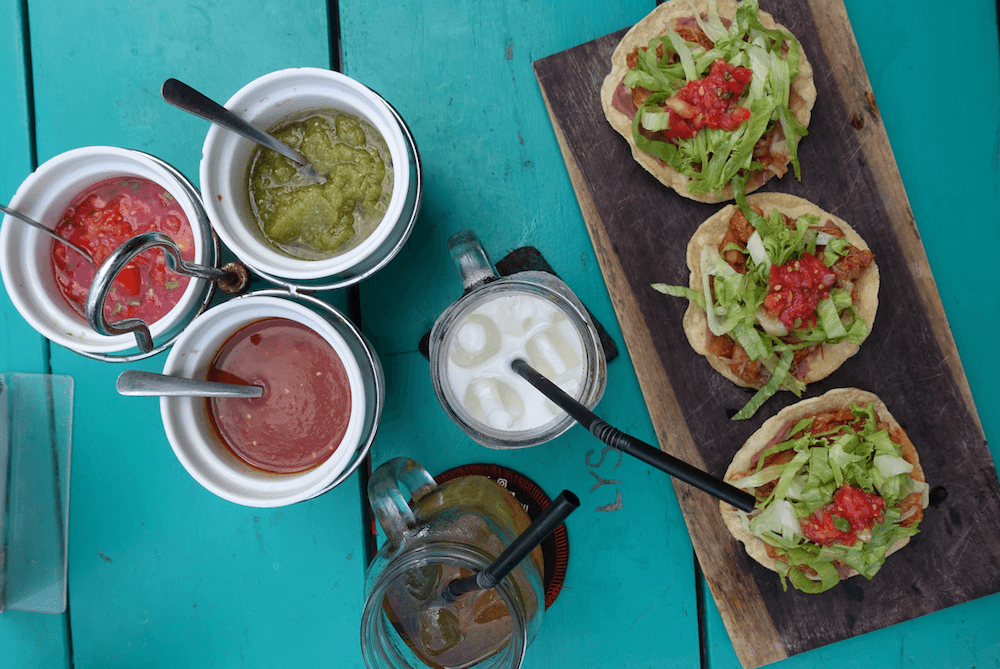 Street food gets a bad rap, but it shouldn't! I almost exclusively ate street food while in Southeast Asia (and so do the locals!), and live for roadside tacos in Mexico. Street food is almost always much cheaper than eating in a restaurant and often just as delicious and even more authentic. Especially if you want to grab something quick while you're out and about, stopping at a food stall is an excellent choice.
Ingredients for street food are often bought that morning and the food is cooked right in front of you. Especially in Southeast Asia, going to a restaurant often means eating the exact same things but without being able to see it made in front of you, and paying more for the experience.
One pro-tip with street food safety is to look for the stalls where there are plenty of locals eating or in line. That tells me it's safe AND delicious.
31. Avoid eating near tourist attractions or in city centers
You'll spend way too much money for a sub-par meal if you opt for the closest restaurant to the city's hottest tourist attraction.
My MO is always to walk a few streets away from the main square or touristy place to find the good stuff. Again, I'm always looking for something that appears to be popular with locals. I've had some amazing experiences this way, including being invited to a local coconut brawl ceremony in Nepal (I'm totally serious) when a local saw us eating some local food and was so delighted he invited us to go. We were the only foreigners there!
30. Ask locals for suggestions
Locals know where the best food is, so don't be afraid to ask for suggestions at your hotel, hostel, or Airbnb. My trick is not to ask them where I should eat, because then they may make automatic suggestions that they think would appeal to a tourist, but where they like to eat. Once at the restaurant, I always ask the staff, if language allows, which dish is their personal favorite.
29. Try things that scare you
I would never have found out that I freaking love wood ear mushrooms had a not tried that random, leathery looking brown thing on my plate in China, nor would I have discovered that I am obsessed with oysters on the half shell if I hadn't tried them in Taiwan.
There are so many dishes that I have been able to discover by being willing to try them abroad, and my palette has expanded so much as a result. Plus, honestly, it makes me more worldly and easier to please. Locals absolutely love sharing the dishes that they grew up with, and being willing to try things, even if you don't think you will like rabbit or you have never had that type of fish before, can go a long way.
It's definitely happened that I don't like things from time to time, but as long as you're polite and can laugh about it, people are usually very understanding and happy that you tried.
28. Find out what the national dish is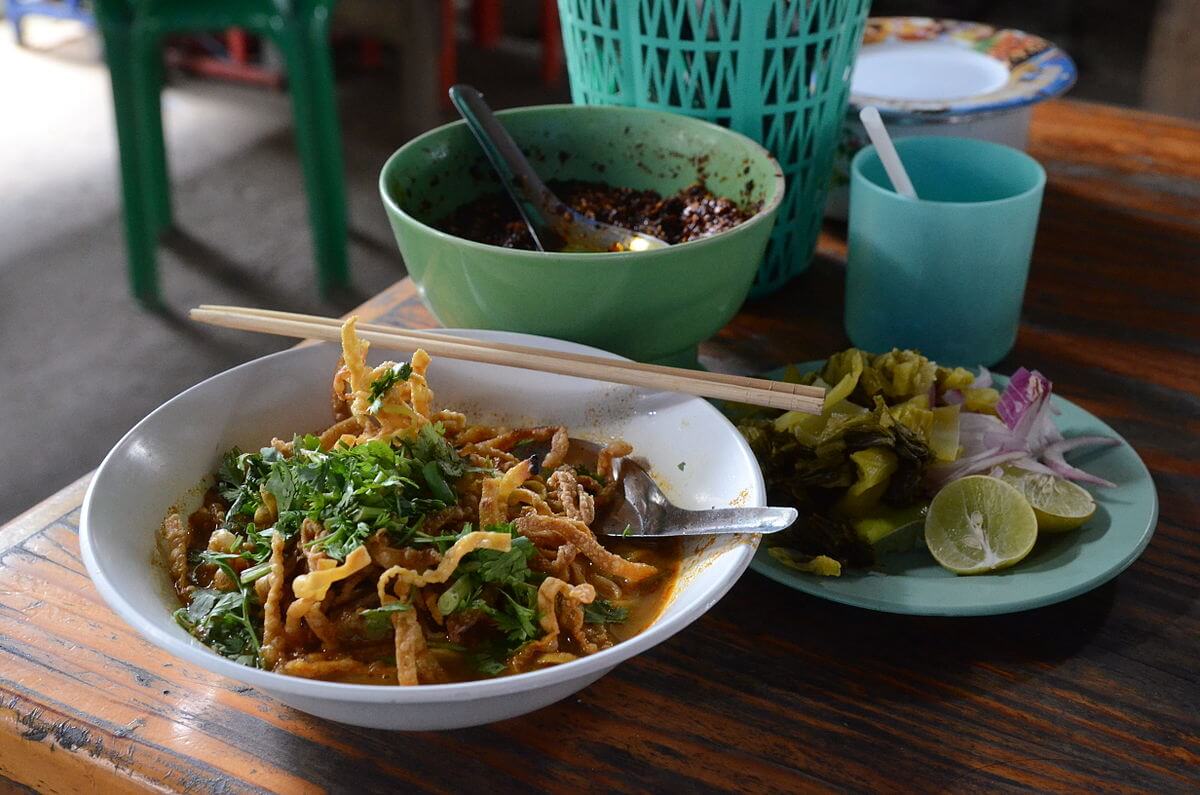 If you're traveling internationally, find out what your destination's national dish is and try it. Especially in Latin America, locals have a lot of pride for their local specialties. Whenever I am in a new place, I ask what the quintessential dish is and I make it a point to have it. Trying the national dish is a great way to get acquainted with the country's gastronomy and many dishes have a unique story behind them.
Keeping Your Belongings Organized and Safe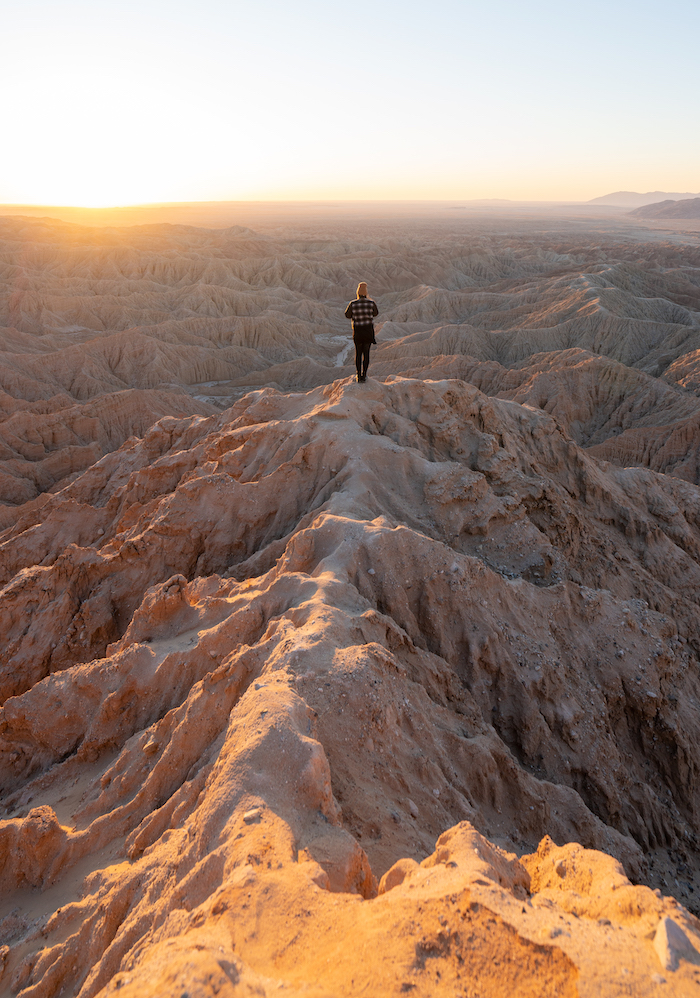 27. Make copies of important documents
It's important to always have a back up plan in case things get lost, so make a copy of your documents: passport, visa or tourist card, vaccination card, etc. and store the copies in a different place than the originals. That way, you lessen the risk of losing everything all at once.
Have specific places that you keep certain things as well so that you can stay organized. For example, keep all of your chargers and electronic accessories in one place and your toiletries in another.
26. Use lockers or a mesh wire bag protector
When I was traveling in Asia and staying mostly in hostels, I would use a wire mesh bag protector to lock up my backpack when I was out. I brought it with me in South Africa and locked up my bag in the trunk between accommodations as well. Not every hostel will have lockers and not every long haul train will provide an area to keep your things safe, and this gave me peace of mind.
Although someone with wire cutters could still access my bag, sure, I made myself the most annoying person in the whole hostel to rob, so it worked well for me!
25. Use a dummy wallet in high-crime areas
When I'm in the big cities of South Africa or South America, I use a dummy purse. My dummy purse has some canceled cards, petty cash, and the look of being my actual purse just in case I get mugged and need to hand something over quickly. The thief gets what they want – a quick getaway with something they think is worthwhile – while the real goods – my phone, keys, and money, are stashed in my boots, bra, or a hidden pocket within my clothing.
24. Check travel requirements well ahead of time
Especially now, every country has different travel requirements and some require health surveys and other documents that you'll need to provide up to a month in advance.
If you don't check these well ahead of time, completing as much as you can before arriving at the airport, you run the risk of being denied boarding. For example, for a recent BMTM Adventures trip to Patagonia, we had to submit vaccination proof a month before the trip, get a PCR test three days beforehand, and fill out an affidavit no more than 48 hours beforehand. Traveling internationally these days often requires multiple steps and it's easy to get confused, so stay on top of it by checking early!
It's also great to do all that you can prior to boarding. I was able to skip several lines when returning to the US after a trip in the Bahamas because I completed my health surveys ahead of time and didn't have to do it before the security line, saving me literal hours. I had to download an app and submit results first, and honestly wondered if I should even bother, but when I got to skip a several hundred person line at the airport, I knew it had been worth it!
Personal Safety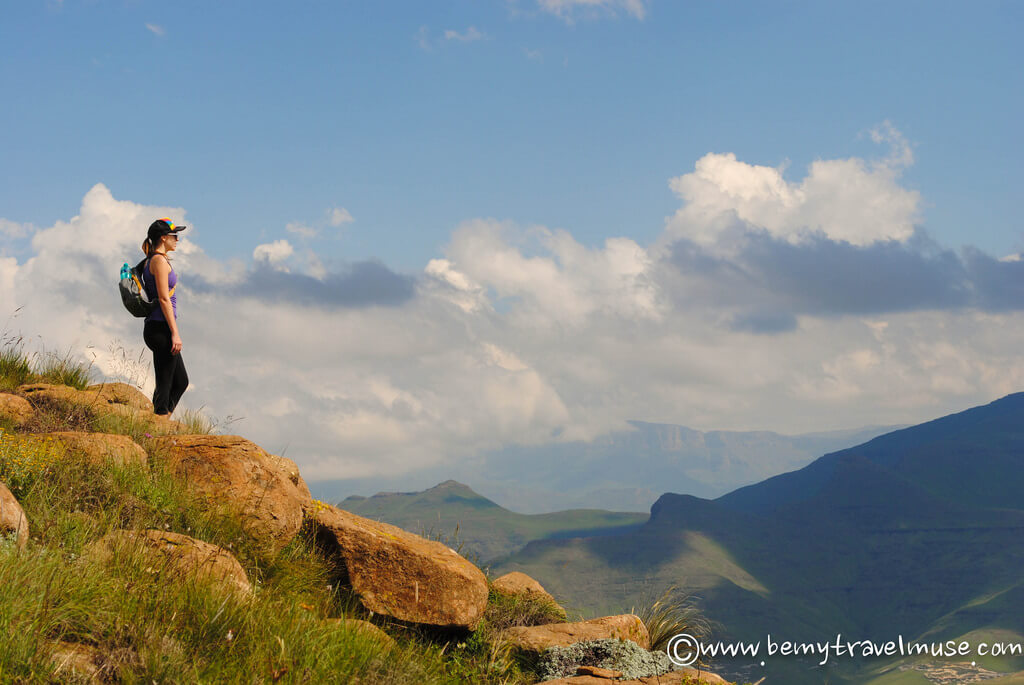 23. Be aware
This might sound really obvious, but one of the biggest mistakes that people make with regards to their safety, particularly when traveling alone, is having headphones in, or being head-down in their phone when they should be looking all around them. If I am walking through a city, or in an area where I know I have to be a bit more vigilant, I'm looking around, I'm listening, I'm ducking into shops if I'm afraid someone is following too closely. I'm especially not being flashy, and I'm not giving in to distractions.
22. Know about scams and dangers before you go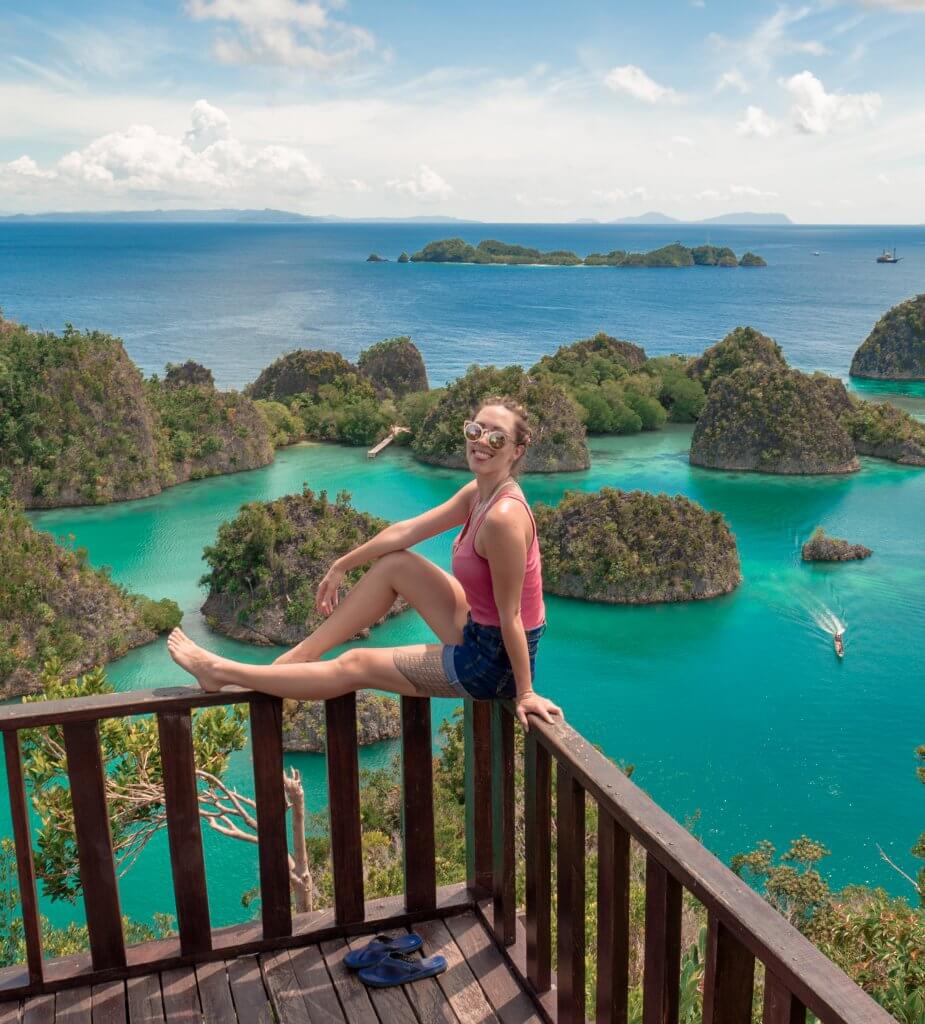 Before I land in a new place, one of the first things that I do before I leave home is a quick Google search on common scams, especially at the airport. This is often one of the first places that scammers will try to overcharge unsuspecting tourists. If you know what to expect, you can avoid the most common issues. It only takes a few minutes of research and can save you hundreds of dollars.
I have saved so much money and stress throughout the years by knowing about common scams before even boarding the plane. Know how much a taxi should cost, know where to find it, and keep your phone away when wandering through big cities where it could be snatched out of your hand.
21. Don't get too intoxicated, especially alone
Most of the biggest issues that befall travelers happen when they are intoxicated and unable to make the right decisions or defend themselves. I know everyone wants to just let loose and have fun when they travel, but remember that you have to still behave abroad like you would at home. That means keeping your wits about you and taking a taxi late at night rather than walking alone.
20. Download maps before you go
I always download an off-line map, usually on the free maps.me app, before boarding my flight. You can use this without WiFi or connection to track where you're going and avoid getting lost.
19. Use ridesharing apps instead of taxis
Ridesharing isn't available in every country, but it is a safer alternative to taxis. Services like Uber or Grab Taxi are much safer for solo female travelers, especially. You already have a pre-arranged route, no money needs to be exchanged, and the driver is pre-identified.
Naturally you'll need connection for this. Sometimes you can use airport WiFi once you land, but I personally like to also get a SIM card at the airport before I order the Uber. It's often much cheaper and works better than roaming with your home plan, which can cost upwards of $10/day. Most airport SIM sellers offer the same deal as you can find in town, but some, like Bali, charge way too much. This is also part of my scams research before I depart.
Technology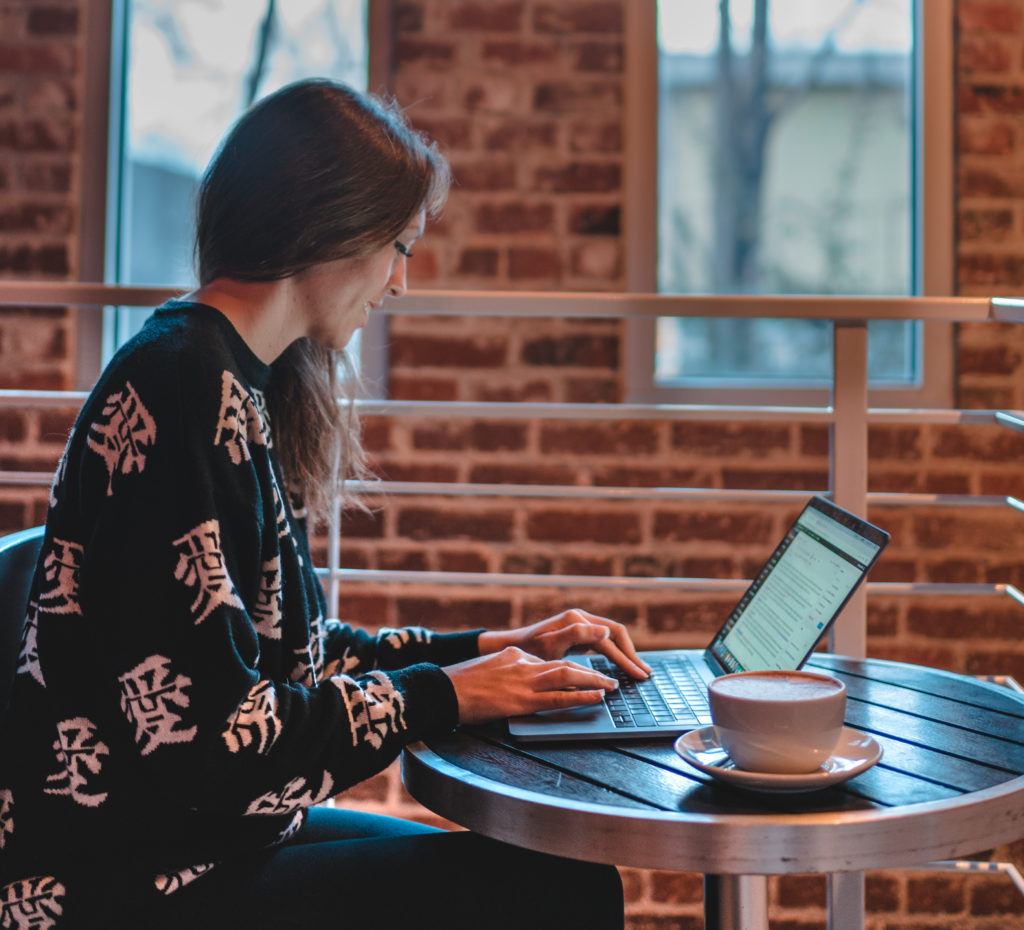 18. Bring backup batteries
A power bank for your phone and an extra camera battery can be game changers while you're on the road. Being without a cell phone can be annoying at best, dangerous at worst. Most power banks are small and carry several charges, so it's worth bringing along and having fully charged before you leave home.
17. Remember to check if you'll need an adapter
You'd be surprised how often travelers forget that they will need an adapter when they travel. If you're going somewhere remote, don't count on getting one when you land or borrowing from your accommodation. I like universal adapters that can work for any country and have just about every potential output option you could need. Extra points if it's the kind that has USB charging ports, too!
16. Download important apps ahead of time
If you know which ridesharing or navigation app you will need for your trip, download it onto your smartphone ahead of time to avoid fumbling around to get it installed last minute. You never know when you might be without strong Wifi and using your data to download an app is a waste. Also make sure your phone has enough memory to download the app, too.
I also highly recommend downloading Google translate and downloading the language for the country that you will be traveling in before you leave home. That way, you can use it off-line if needed. In a bind, it's a great way to ask a question if there's no other way to communicate.
Navigation and Language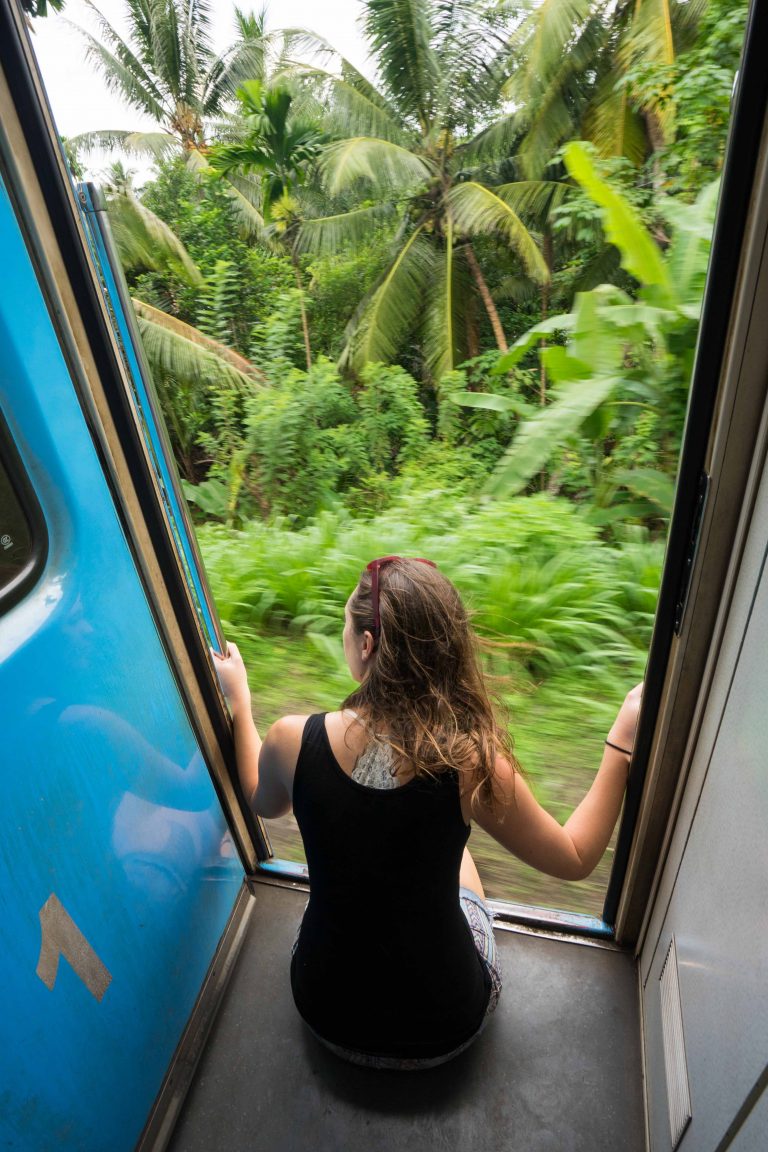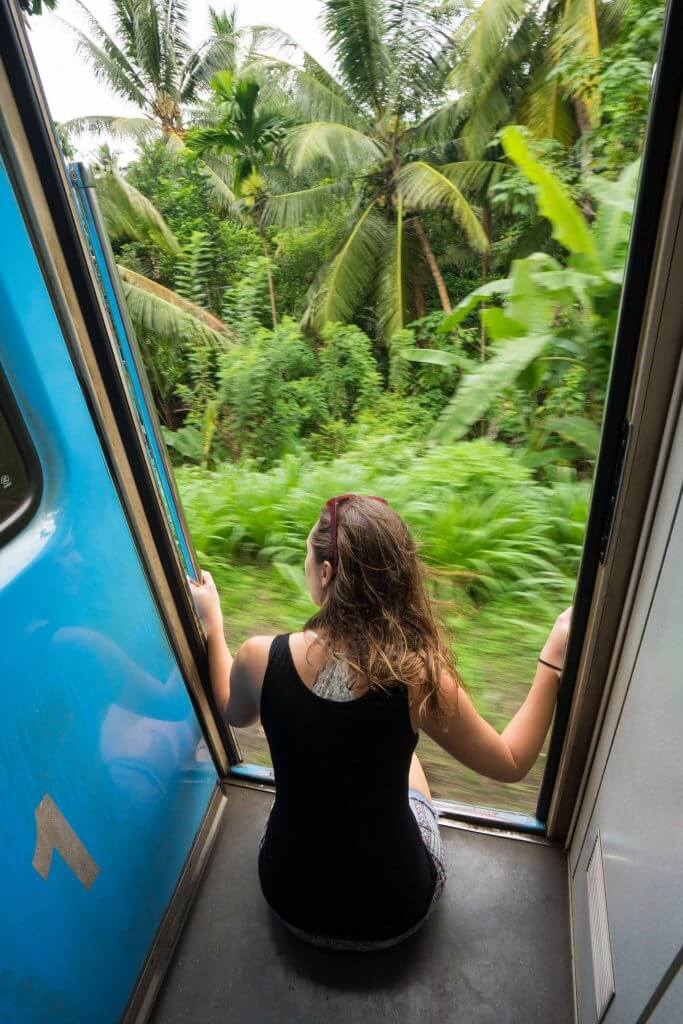 15. Look up important routes beforehand
If you'll be arriving to a foreign country where you can only use your phone on Wifi, map out important routes ahead of time. On maps.me, you should be able to track your location without having phone signal. If you have the route already programmed, you'll be able to make sure that your taxi or rideshare is taking you to the right place.
14. Download public transportation maps
Having a map of public transportation is a huge help when visiting a new city. When I went to Mexico City solo the first time, I was overwhelmed by the gigantic metro system but it was totally doable with the digital map I downloaded.
13. Learn a little bit of the local language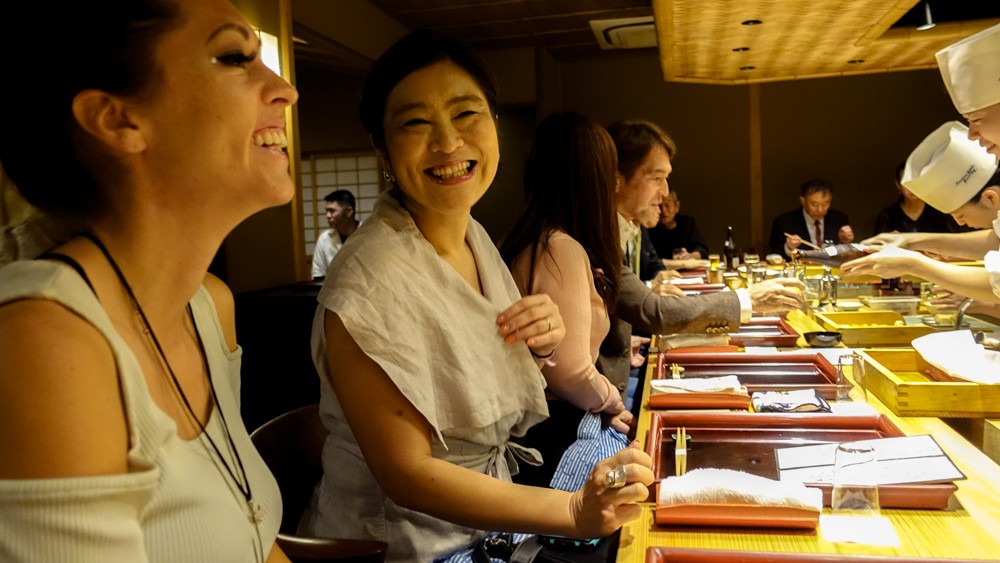 One of the most common questions I get is how to handle the language barrier. This is rarely a big problem for me, because so much is indicated already by context and miming goes a long way. That said, people love when visitors at least learn simple greetings and thanks. Knowing a little bit of the language is a great way to show respect and kindness to local people.
12. Brush up on local history
While going to a new place totally fresh is cool, knowing a little about a city or country's historical context can add a level of depth to your trip. It also might help you understand cultural nuances and connect with locals in a more authentic way.
I think it also helps us travelers to be more conscientious people. Knowing the struggles and experiences that people have had is an important way to be respectful while you travel.
Avoiding Crowds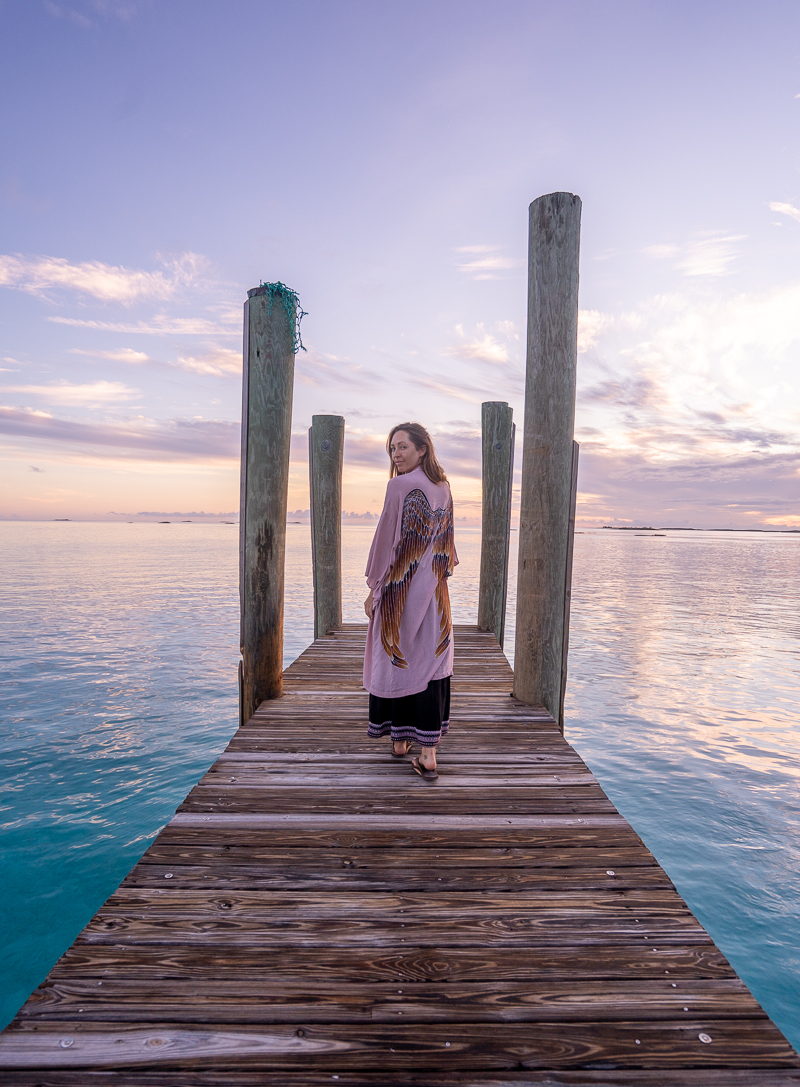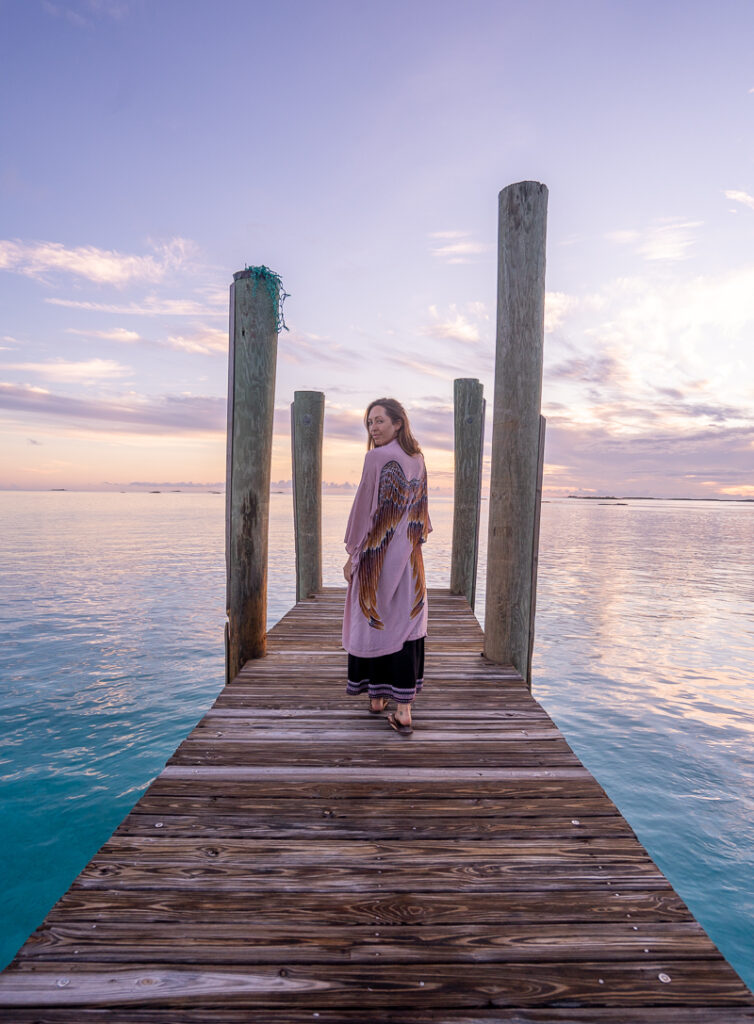 11. Visit during shoulder season
Shoulder season is the sweet spot between high season and low season when prices are affordable, the weather is still nice, and there are fewer tourists. Usually high season in a given place coincides with better weather, but that often means peak pricing and crowds.
That said, I also love off-season travel, too. Alaska is amazing in the winter, and I enjoy the lushness of Southeast Asia in the rainy season. East Africa during the rainy season, however, has resulted in less than ideal situations. For this reason, I aim for a shoulder season whenever I can.
10. Be willing to get up early and explore during dinnertime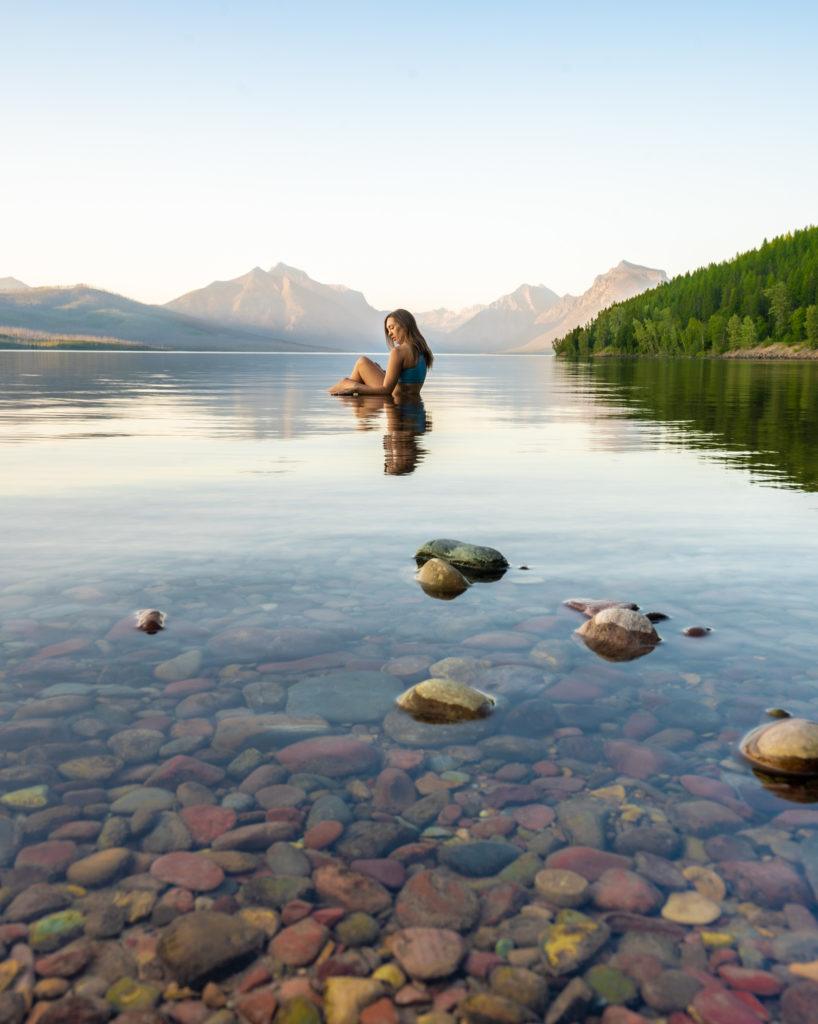 When visiting national parks and major tourist attractions, you'll find me exploring during sunrise, taking star photos, and going back for sunset, even if it means I'm hiking down in the dark or missing dinnertime. Even for popular parks or attractions, that means I often get things all to myself.
It can be tempting to resist that seductive snooze button in the morning, but getting to popular places right when they open (which is how I got El Gran Cenote, one of Tulum's most popular cenotes, all to myself), or before sunrise can often mean you get to experience it without anyone else, and in its best light, too!
9. Look for off-the-beaten-path gems
Sometimes the best places are the ones that few travelers go to. This is definitely the case in many beach destinations where tourists tend to gather in one specific spot, leaving other, just as beautiful, beaches untouched. The example of San Pancho vs. Sayulita in Mexico comes to mind.
Sure, some of these places will be more difficult to find and get to, but having a gorgeous beach, waterfall, or overlook to yourself is totally worth it.
Meeting People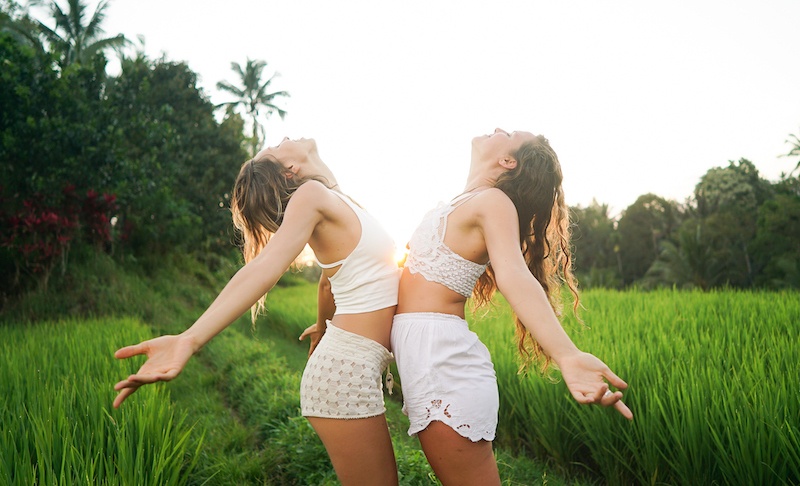 8. Take a class
A great way to meet locals and other travelers is to take a class while you're in a new place. Whether you're into yoga, cooking classes, language, pottery, etc., keep an eye out for flyers around town for classes or look at Trip Advisor. I've noticed that a lot of cafés tend to have a board for this sort of thing. If not, check Google Maps for any cultural centers or gyms that offer classes to the public.
7. Stay in social accommodation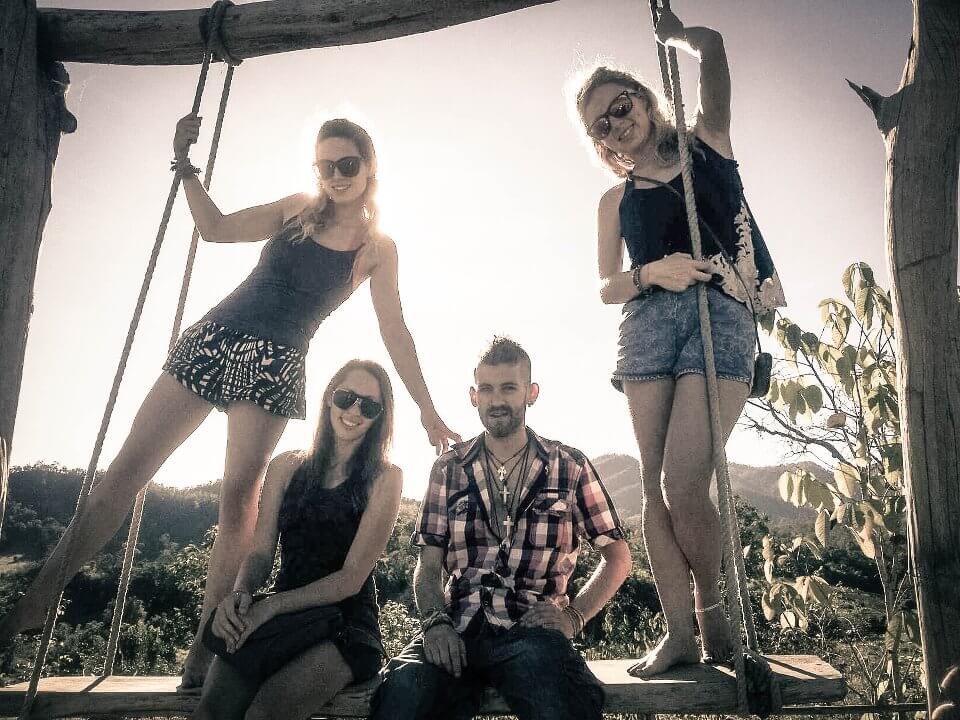 Even though I don't stay in hostels much anymore, as I feel I've 'aged out' of them at 35, I used to LOVE them in my 20s. You have a built in network of people to hang out with right off the bat.
Just because a place is a hostel doesn't have to mean you're too old, as well. They tend to skew much younger in New Zealand, Europe, and Southeast Asia, but people of all ages stay in 'backpackers' in Africa, the age range is much more varied at hostels in Central America, and you'll find multi-generational families in hospidajes in South America.
6. Sign up for day tours
Even though I tend to opt for hotels or Airbnbs that aren't as social now during my travels, I still want to meet people. I find day tours are a perfect way to do that, and a good way to split costs, as well.
For example, even though I had private accommodation in Siargao in the Philippines, I took a day tour to Sugba Lagoon and met an awesome fellow traveler whom I hung out with for the rest of my time there, and we even met up when she moved to Berlin (my former home), too!
Mindset + Keeping Calm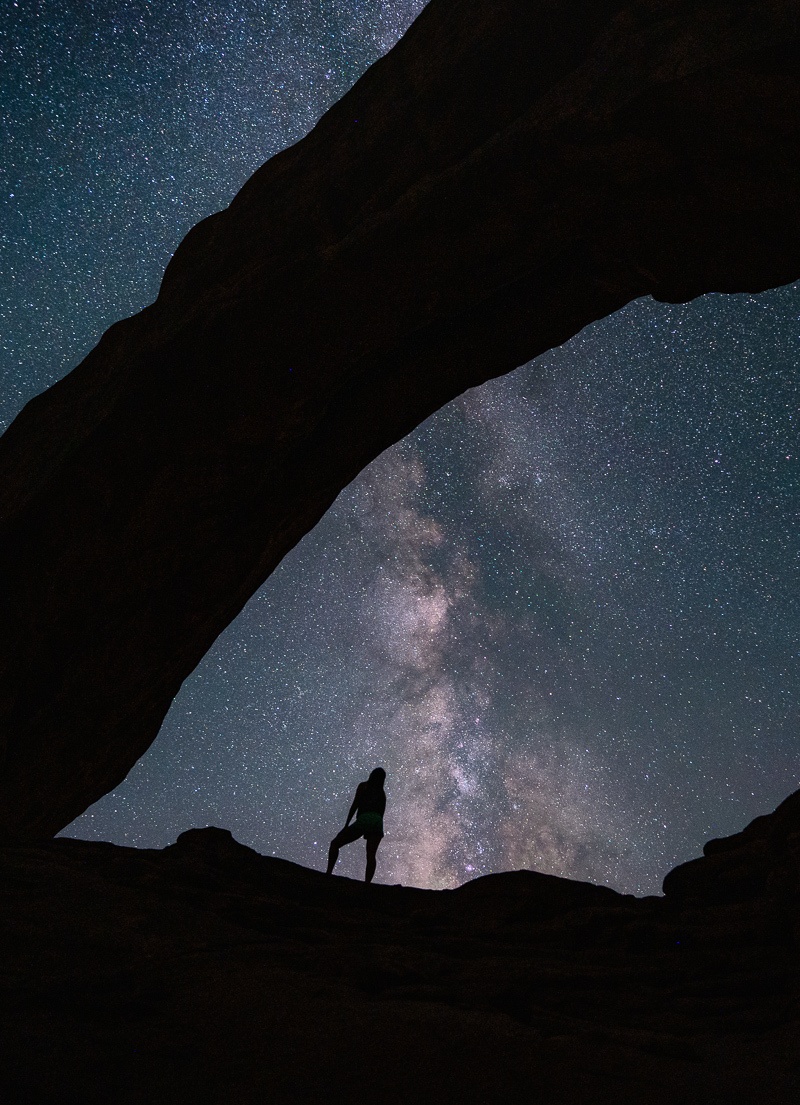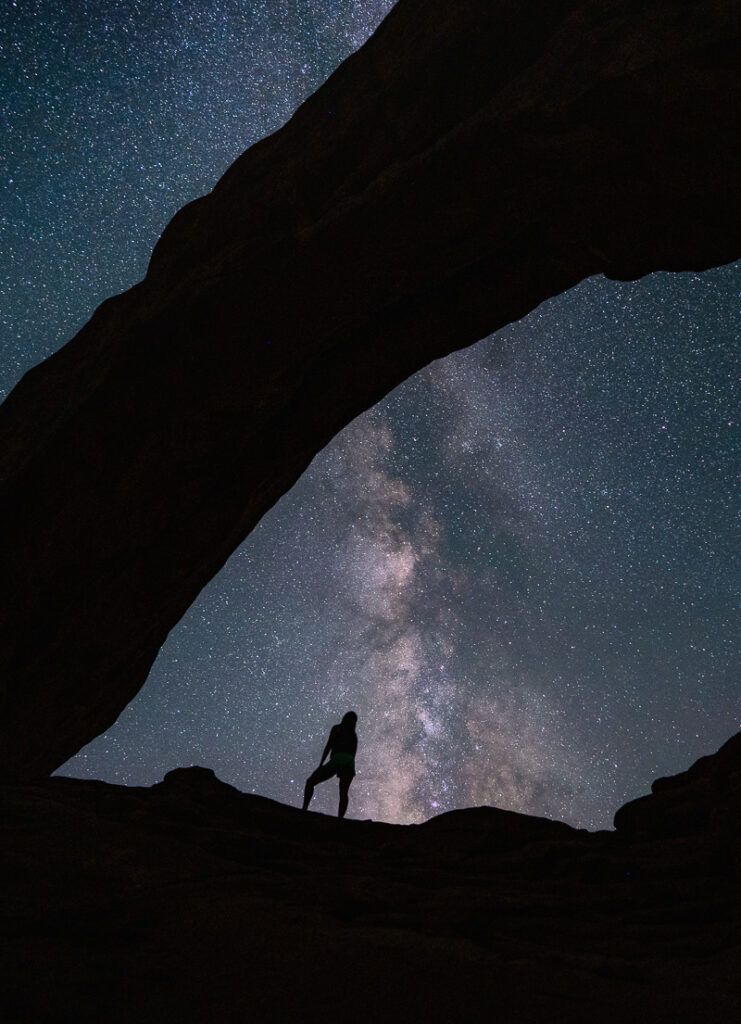 5. Don't overplan
When I first began my solo trip around the world back in 2012, I bought a one-way ticket to Bangkok and didn't even have my first night of accommodation booked. Nothing was planned at all as I just wanted to have total freedom, meet people along the way, and make plans as I went. These days, I tend to take much shorter trips and plan more of the major stops, but I still leave a lot of room in my schedule for serendipity.
I know some people are planners by nature, but whatever your style may be, avoid overwhelming yourself with an endless list of activities and instead give yourself ample idle time during your day. This way, you can go with the flow and have a more spontaneous trip. Sometimes the best experiences happen unexpectedly and you won't have that if you build a strict schedule for yourself.
4. Stay active
If you live an active lifestyle, don't let travel stop you from moving your body. Go for a hike, opt for walking instead of taking a car, or join a workout class. These are all great ways to take care of your mind and body while you travel.
I love going to places that have a specific activity as the main draw, like diving, hiking, or surfing. This way, I meet plenty of other travelers, and I have a built-in activity, too.
3. Put your phone down
This used to be a bit easier 10 years ago when many places I traveled to had terrible WiFi and social media was not as ubiquitous, but make the most of your time by putting your phone down. Don't spend the whole trip scrolling social media as it will take you out of the experience. This may seem obvious, but so many people spend their trips checking email or seeing what other people are up to when they could be taking in the sights and smells of the cafe they're in, starting up conversations with strangers, or welcoming a moment of calm. This is your big chance to be present, so take it!
2. Remember that things will go wrong
No matter how long you've been traveling. Having things go wrong is inevitable. It's still life! Things will get delayed, weather will impact your plans, and you may have to make changes.
The key here isn't avoiding any kind of mishap. It's being mentally and emotionally prepared for when things will go wrong and being able to roll with the punches. Sometimes the result is better than what you envisioned, anyway.
Most recently, a friend and I got stranded on a tiny, remote island in French Polynesia due to rain. So we negotiated with a local fisherman to bring is by boat to Bora Bora instead. It ended up being a fantastic adventure, and a way more memorable experience!
My best advice is to avoid dwelling on the frustrating aspects and get straight to problem solving. This has actually become a valuable life skill that I've noticed I'm more adept at than others who don't travel much. I think more quickly, am more resourceful, and am more confident in myself. I owe this all to things going wrong on the road!
1. Travel Alone
Over the past 10 years, the majority of my trips have been solo ones. That's not how I ever envisioned it going when I first started planning my big trip to Southeast Asia that sparked the previous decade of traveling. I had no interest in traveling alone because I assumed it would be lonely. Now I know that traveling solo means meeting tons of other people, provided you're willing to put yourself out there. It has meant the best adventures and freedom and most of all, my confidence in myself has skyrocketed. I don't even know who I would be without solo travel.
We're all about solo travel here at BMTM. That's because traveling solo can be a liberating experience for anyone. Moving at your own pace, choosing your next adventure, and being able to enjoy your own company can be life-changing. Some of my absolute favorite travel memories happened when I was out exploring on my own.
Although I could write a book on the topic of travel tips (oh wait, I have!), these are the top ones that I have learned throughout the years and that I keep coming back to.
What are some that you would add?
Pin me for later: