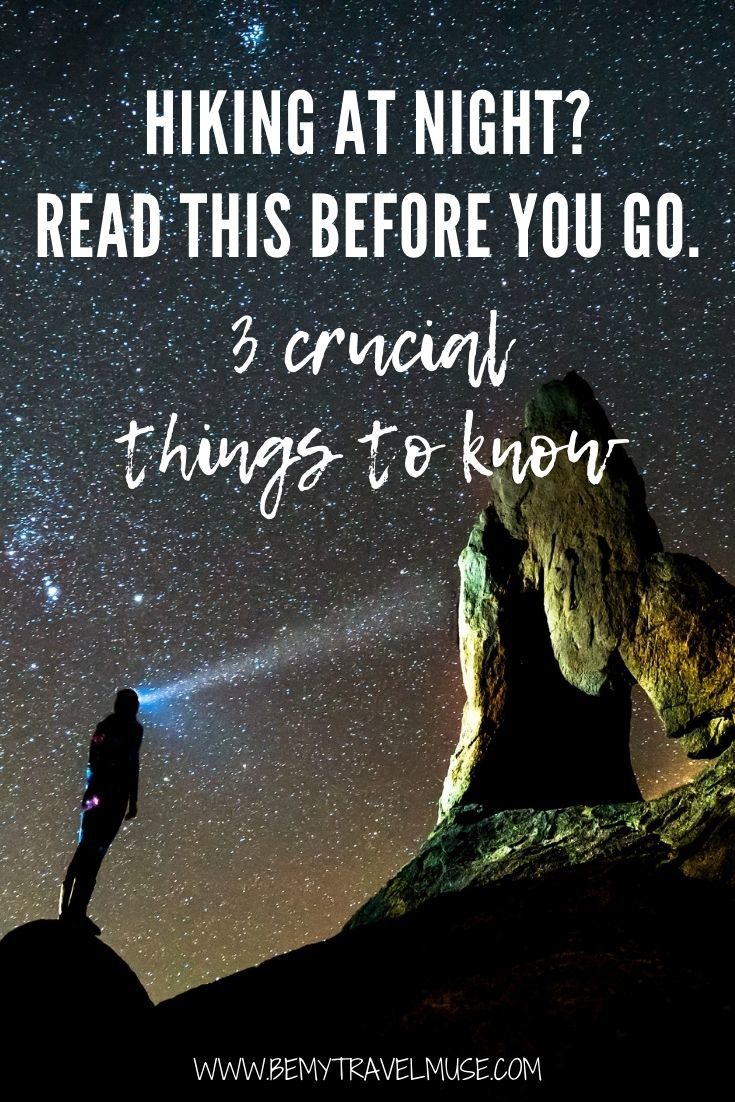 Imagine the Milky Way crisper and clearer than you have ever seen it. Imagine the moment when you realize that yes, it really looks the way in person that it does in professional photos. Or perhaps the rising full moon over a glittering lake or ocean, the reward for a tough upward climb.
Imagine hiking up to a mountaintop or vista to watch as the sun rises over a bay, mountain range, lake, or great basin. Or perhaps you're catching the end of the day as the sky turns orange and brilliant red over beautiful natural landscapes.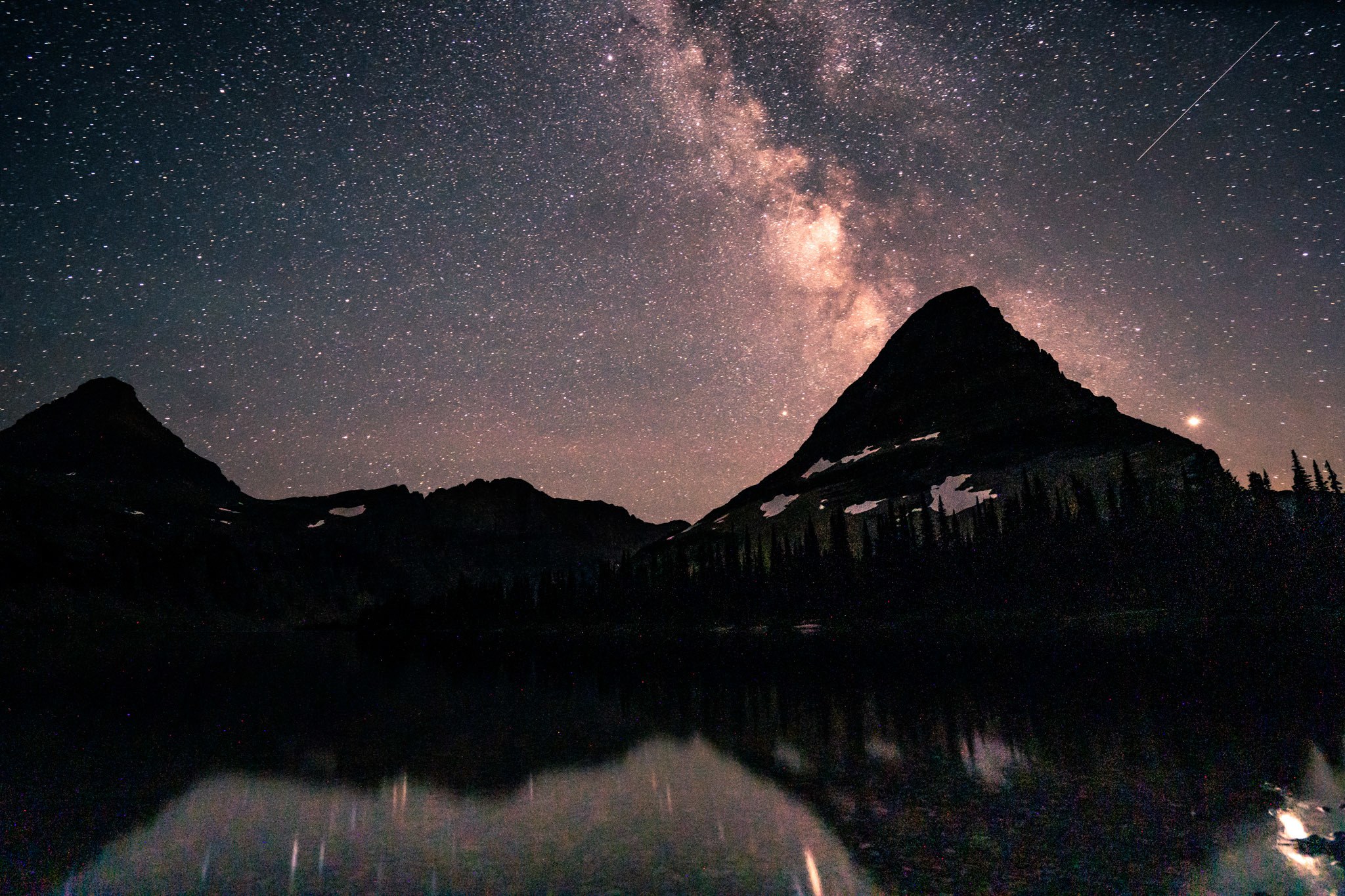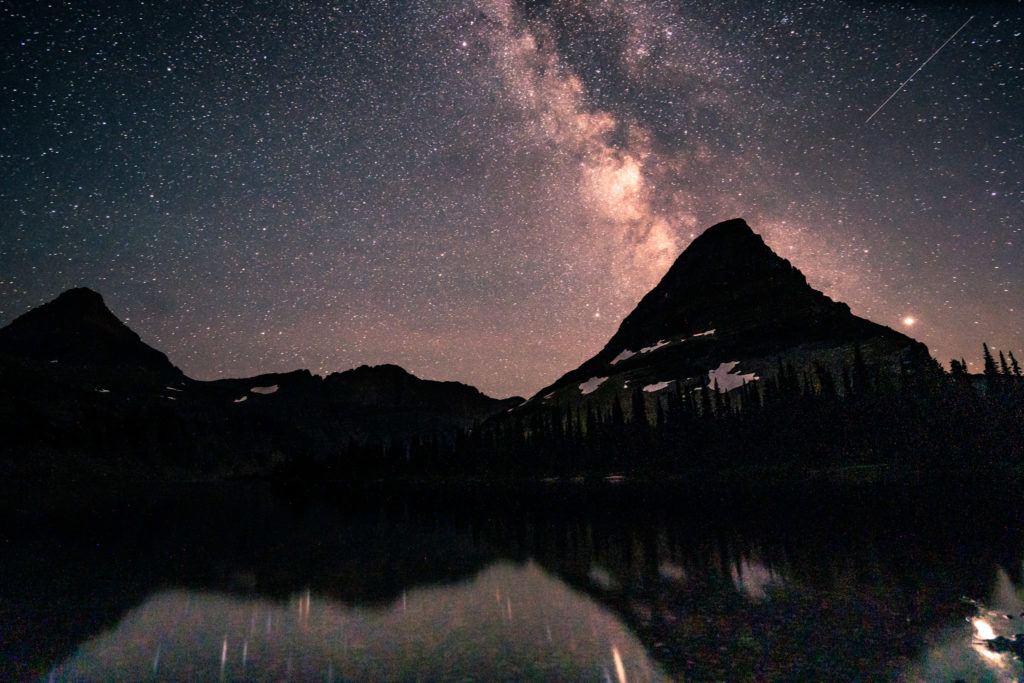 This is why I hike in the dark. I crave these moments when fewer people are on the trail, when I can enjoy the tranquility of nature, and when I can do a tough hike without the sun beating down on me.
Want the same experience but don't know where to begin or how to night hike safely? These are my best tips and tricks, along with safety recommendations for hiking at night:
Night Hiking Safety
We might as well begin with this topic since this is probably the biggest question most people have about hiking at night. Is it safe? Are you more vulnerable to animal attacks or issues in the dark?
I solo night hike often, and have done it in grizzly bear territory in Montana. Of course I can't tell you that nothing will happen, but as I mentioned in my post about hiking alone, animal attacks on the trail are far from the leading cause of death for humans, or even the leading cause of death by animals. It's way, way down on the list.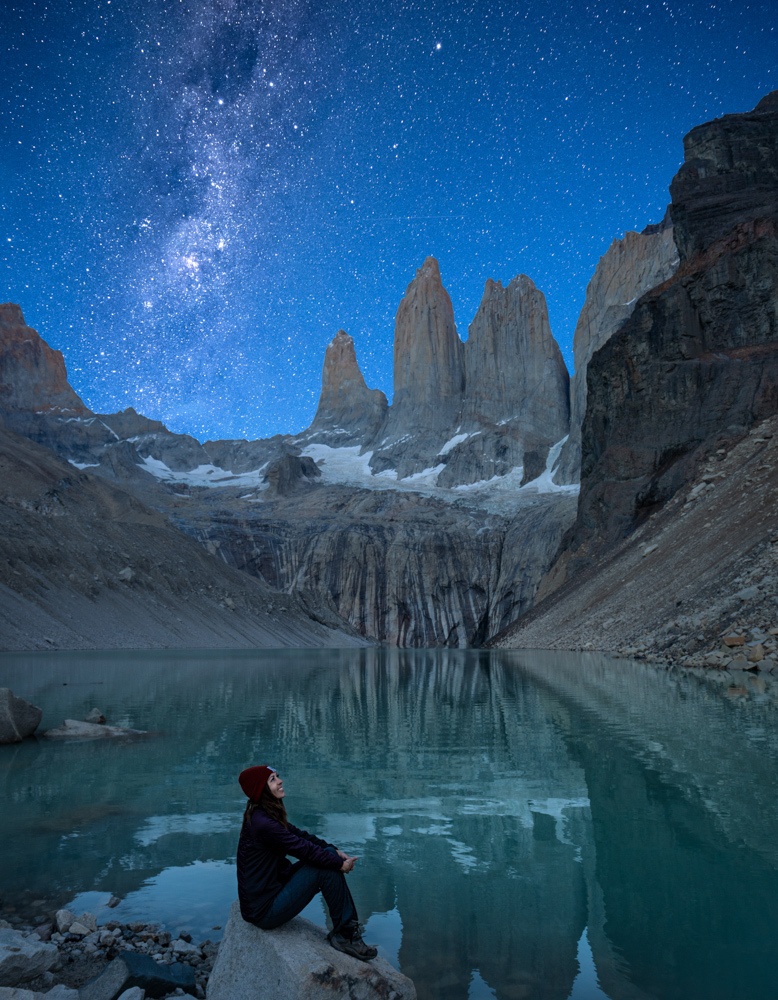 Unprovoked attacks can happen, but you'd have to be pretty unlucky.
But that doesn't mean you shouldn't be prepared. In national parks with grizzlies, it's common for people to carry bear spray. Make sure you understand how to use it and have it accessible whether hiking day or night.
It can also be smarter to hike in a group. If it's your first night hike or you tend to be a bit jumpy, consider going with others while you get acquainted with the beauty of night hiking.
Night Hiking Preparedness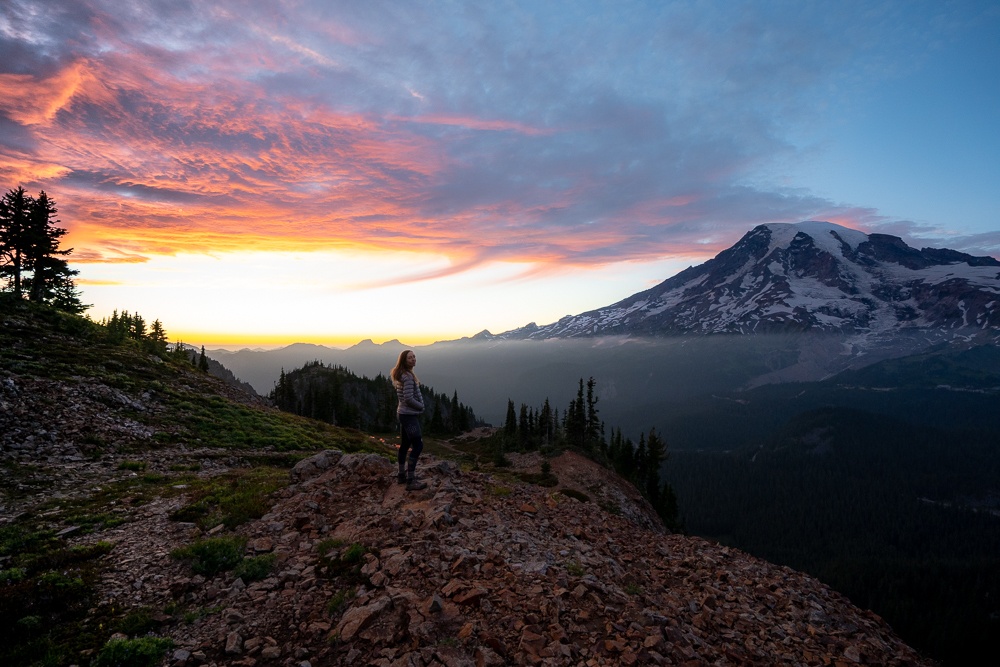 It's very important to have a good light source. I don't recommend using your phone for this. The light is not all that bright, and of course your phone can die. Bringing a headlamp that is fully charged, or having extra batteries are both great ideas if you will be hiking a long distance or for multiple days.
There are tons of headlamps on the market and I can't say one is definitively better than the other, but it sure is nice to have one with red light capabilities so that you're not blinding everyone back in camp.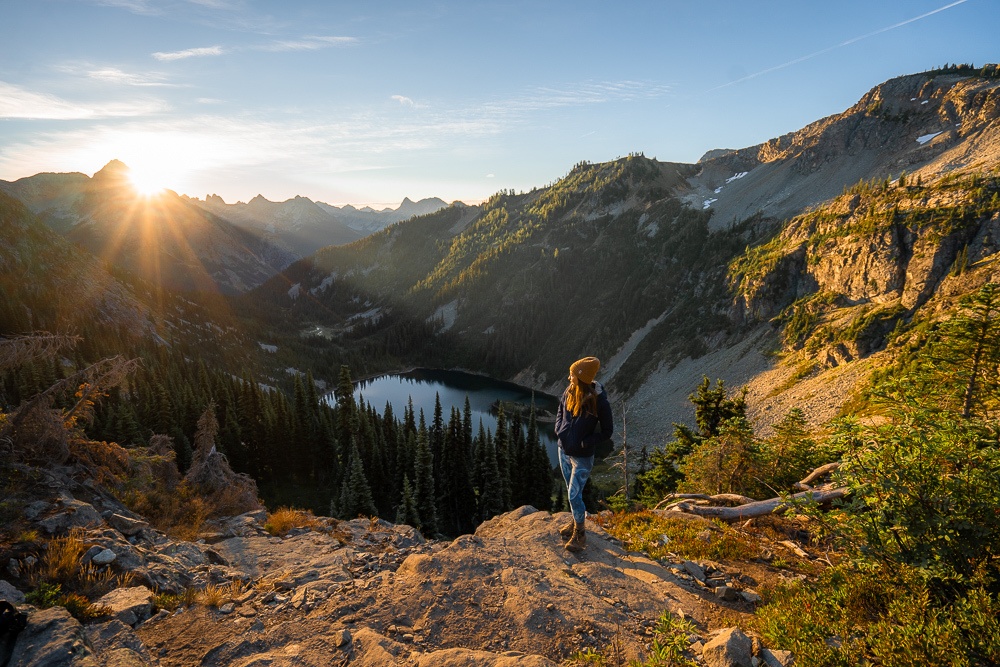 It's also helpful to have a map with you, particularly one that you can track on GPS. I like a free app called maps.me, which I have found is pretty good for trail directions. You'll need to download the map while you are still connected to Wi-Fi or within data range.
Typically, you will download the map for an entire region or state. Just make sure that you zoom all the way into the trail you plan to hike and make sure that they have it on there. So far for me, it's always been available. You can also plot GPS points to be extra sure.
Beyond that, there's not a lot of extra gear required for night hiking other than layers. If you're hiking to see the sunset, make sure that you have adequate gear to keep yourself warm after the sun goes down. The difference in temperature can be quite stark!
Picking the Right Trail for Your Night Hike
Finally, it's very important to pick a trail where the path is obvious. I like to ask other people who have already hiked the trail or just do a bit of googling to make sure that none of the reviews complain about the trail being hard to find. In that case, we're combining low light visibility with a trail that is already difficult, which can be frustrating at best to downright dangerous at worst.
Unless you're very experienced, in which case you probably wouldn't be reading this blog post (lol), you want to pick a trail that is not technical, does not have a lot of intersecting trails you could get lost on, and provides an epic view to reward you for the effort.
That doesn't mean you definitely can't do a trail that's hard to find in the dark, but it's better to have a good understanding of it by hiking it during the day first. Also, consider if another route is possible.
I really wanted to see the sunrise on Mount Tallac over Lake Tahoe, but the typical route gets very rocky at the top and it would have been almost impossible to keep track of the trail. So in order to still get my sunrise, I approached it from the other direction on a dirt trail that is very obvious.
Another option is to hike the trail twice, which I often do. I'll hike up for sunset so that I know the route, and then when it's time to go back up for sunrise I already know my way. This might sound like a lot of effort, but I just love sunrises and sunsets that much! The more night hiking you do, the more you will too.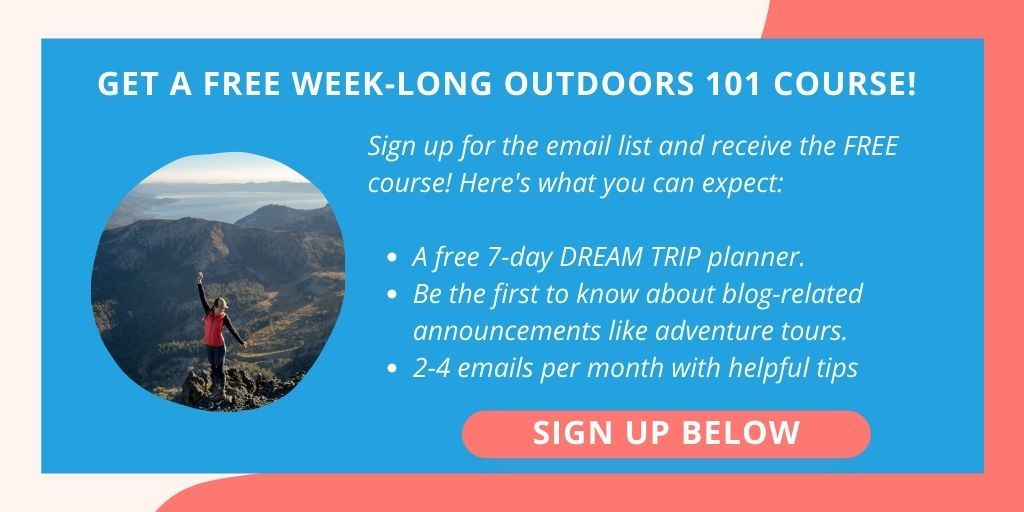 As you can probably tell, night hiking isn't rocket science. The more you do it, the more comfortable it will become. Start small with a trail that's shorter and easier, and work your way up. The reward, at least to me, is worth the extra effort.
Read Next: