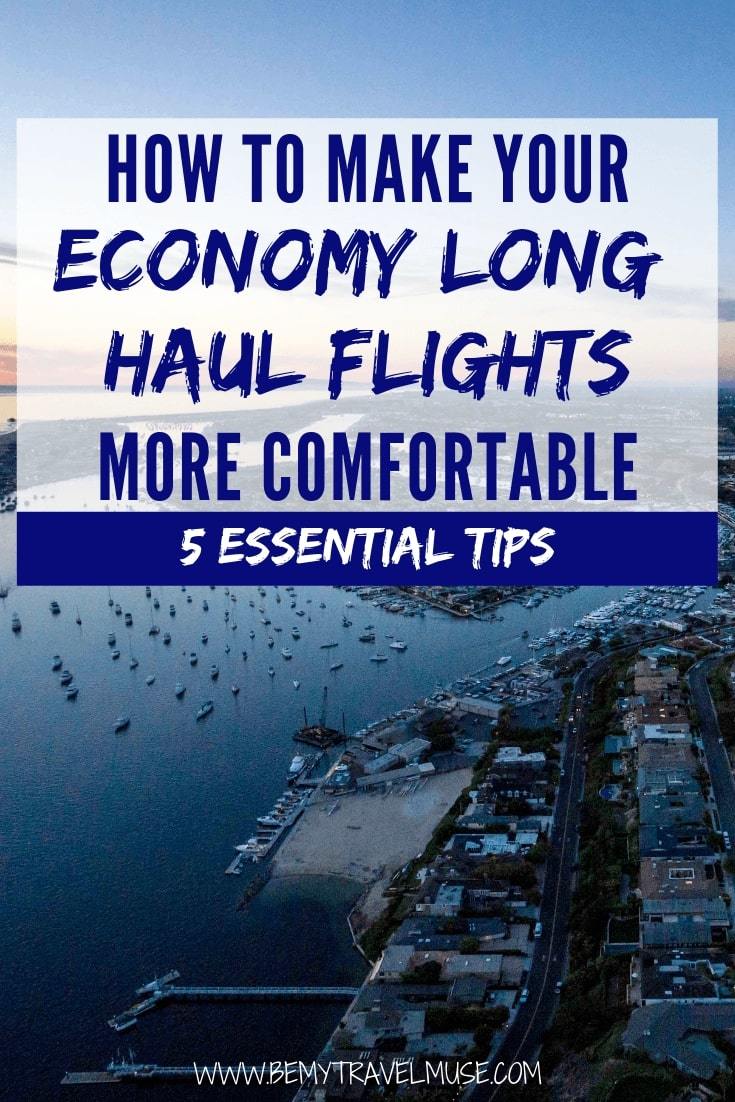 How can you make a long haul flight more comfortable if you're in economy? It may seem like mission impossible, but these tips will help you to get more rest and feel more invigorated when you land so that you can get to exploring.
The following are some of my best tips along with some helpful suggestions from the girls in the BMTM Solo Female Traveler Connect Facebook group to make your flight experience better in no time!
1. Sleep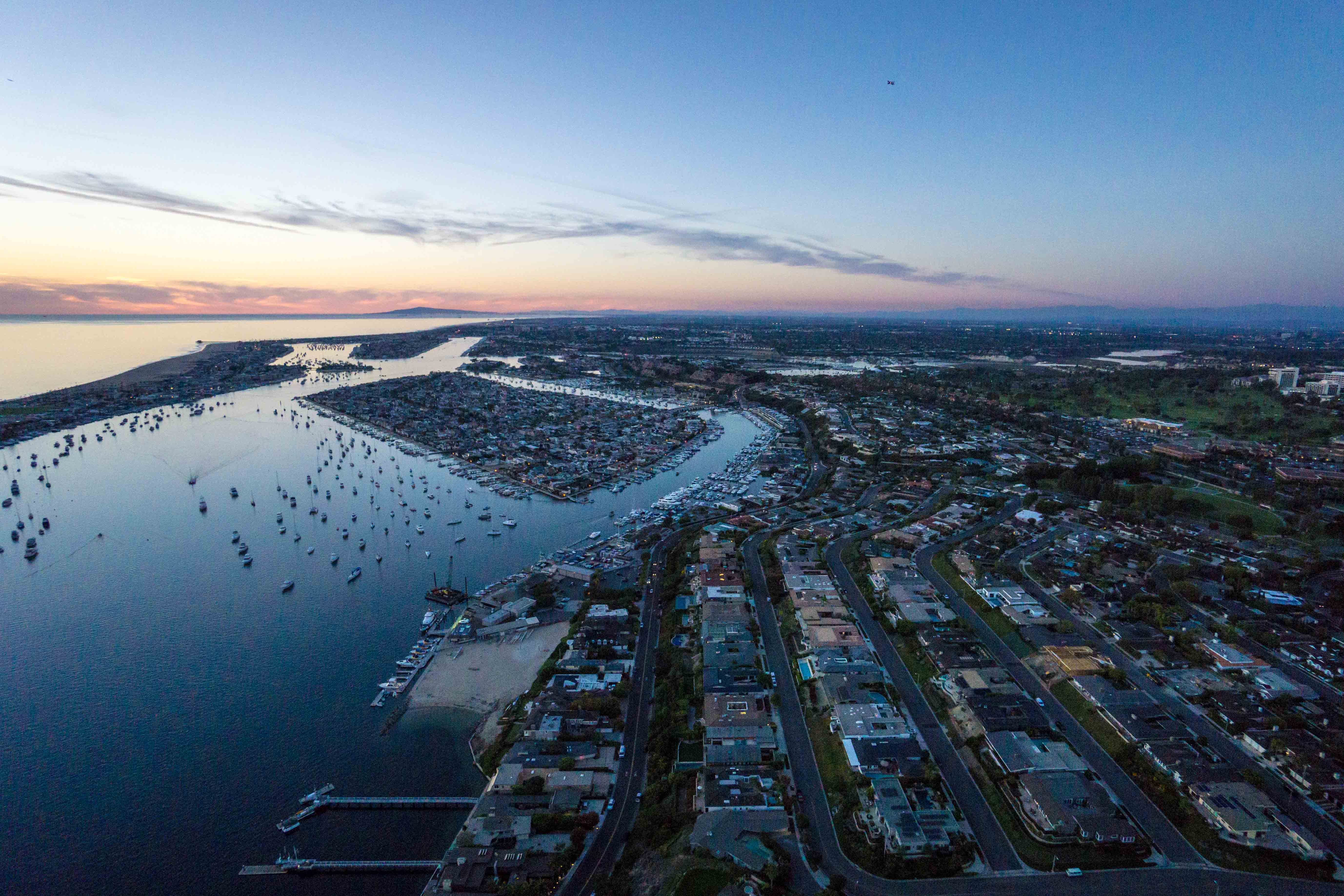 The most important thing for me is sleeping on flights. I've taken so many over the years, literally hundreds, that I've realized I have to make sleep my number one priority. The following are all non-narcotic, and non-alcohol related tips. Wine can help, but if you want to arrive at your destination feeling fresh and not dehydrated, these tips will probably work better for you:
Book a red-eye flight: Unless you absolutely cannot sleep on flights, take the red-eye. It's very hard for me to sleep sitting up, but if I'm tired enough my body will give in and it just happens. I find that I can usually sleep for most of my international flights as long as they take place overnight.
Eye mask: It might sound so simple and yet, so effective! An eye mask truly is my secret weapon on a flight. Light still on? Eye mask. Can't seem to keep your eyes closed? Eye mask. Want to send a very clear message that you don't want to be disturbed? Eye mask!
Earplugs: If you need silence when sleeping, bring along some earplugs. Usually the white noise of the plane is enough for me to fall asleep, but if there is a baby crying I might rely on earplugs to help me through. Plus, they are nice to have when traveling anyway. If you think your plugs don't work for you, be sure that you're putting them in right. Here are some instructions.
Window seat: If you can select your seat ahead of time, go for the window seat! You're the least likely to get disrupted if someone needs to get up to go to the bathroom and you have something to lean against. Some girls in the group recommended the aisle seat so that you can put your legs out into the aisle, but I would caution against that as you might trip people and the drink cart will inevitably hit you.
Order a special meal: I learned after going vegan that you get your meal way before everyone else when you order a special meal. The sooner you're done eating, the quicker you can catch some Zzzs.
2. Maximize comfort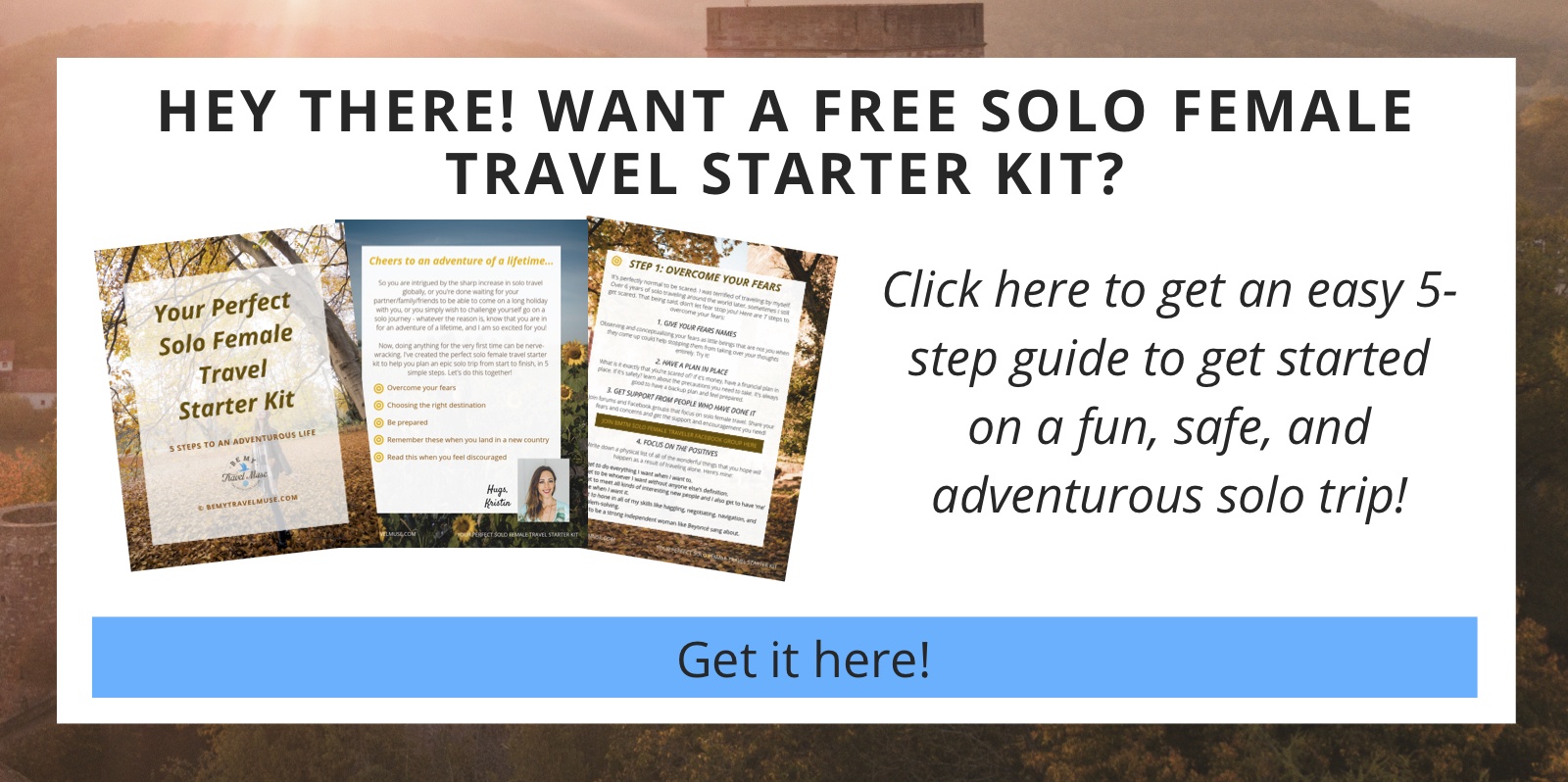 If sleep eludes you, you can at least make yourself comfortable while binging on movies or books. Here are some of my favorite ways to make passing the time more comfortable:
Bring a small personal item: Trust me when I say you want all the legroom you can get. Usually on international flights there's enough overhead bin space for a carry-on, but personal items are always supposed to go under the seat in front of you. Minimize the size so that you have more legroom.
Neck pillow: I've never tried a neck pillow because it takes up a lot of space and isn't very useful for anything else, but some people swear by them.
Is it a low-cost carrier?: Low-cost airlines often won't provide pillows, blankets, snacks, entertainment, or food for free. Come better prepared with ways to stay warm and fed on those flights.
Dress comfortably: A long flight is not the time to wear tight jeans or tiny tank tops. Anticipate that planes are cold and uncomfortable clothes or shoes will make the process seem so much longer. I love yoga pants for flights. They're appropriate for many climates, and you can always change after you land if needed to suit the weather.
Take off your shoes: As soon as I take off, my shoes are off too! This makes me so much more comfortable. If wearing flip flops, you'll probably want warm socks.
Walk around and stretch: Getting up and walking around can be very helpful for working out leg cramps and preventing embolisms. Some airlines will have space in the back for guests to hang out. If you don't want to wake your neighbor to get out, in-seat stretching can help too.
3. Find your peace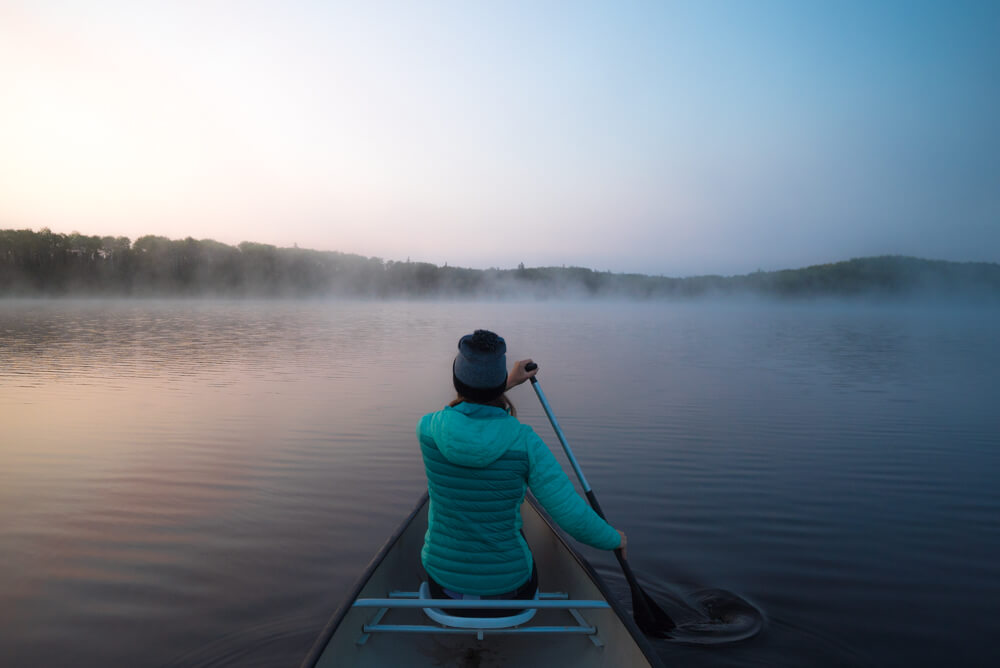 Need to go into your own little peaceful world? These tips help me feel at ease:
Noise canceling headphones: They tend to be pricey, but noise canceling headphones can block out snorers, babies, and chatty Cathys. Ah, peaceful bliss.
Audiobooks: If you're tired of watching movies and just want to sit back with an eye mask on, this list of audiobooks can keep you entertained and stimulated minus the eye strain.
Keep hanger at bay: Bring snacks! If I'm unable to sleep during a long flight, I'm likely to get hungry more often than food comes around. Some airlines will have snacks at the back but low cost carriers won't have free ones. If you bring snacks you like you're set either way. Just keep in mind that some countries are strict on what you can bring in, particularly with fruits. Check regulations or finish all of your snacks before you land.
4. Stay hydrated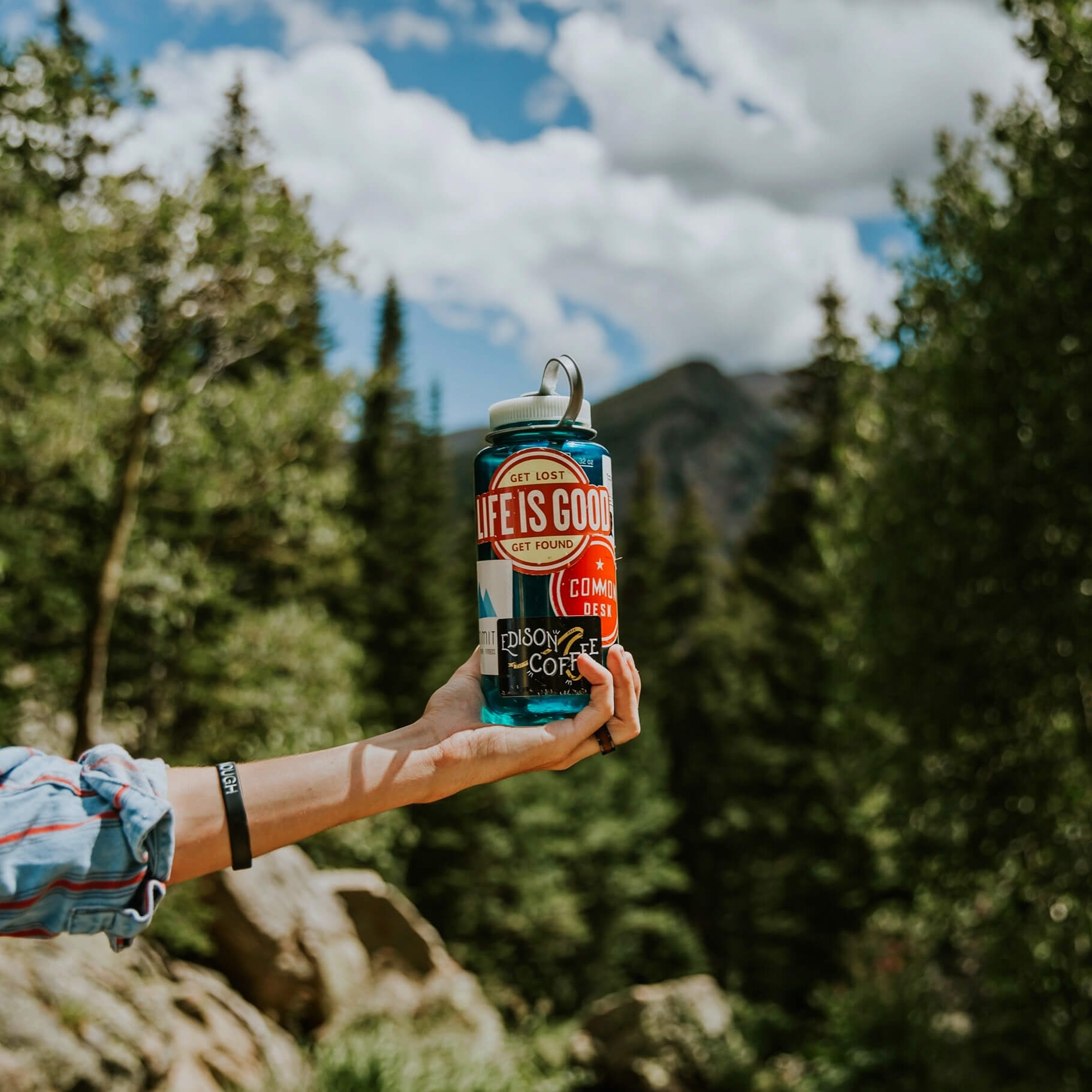 Staying hydrated is key to feeling good and recovering from a flight. Planes are so dry, and alcoholic drinks can be drying too. Do the following to combat it:
Bring your own water container: Planes have tiny little cups for drinks. Bring your own container and ask the flight attendant to fill it up instead, or fill it yourself (if in a country where the water is clean) in the airport after you clear security. Plus, it's a much greener way to travel!
Hydrating face mask: I saw a woman with a face mask on during a layover and couldn't believe I'd never thought to do that myself. Those 10-minute ghost-looking hydrating masks can be a major help for dry skin from flying. I wouldn't worry about how you'll look to perfect strangers with one on, you'll never see them again, anyway.
Go easy on the booze: I know that free drinks can be tempting to pass up, but the short term sleep won't be worth the dehydration and a potential hangover later. Go easy on the wine and beer and go for water instead. Trust me, it'll be better in the long run!
Lip balm: A hydrating lip balm is key. When I forget mine I always regret it!
5. Have better layovers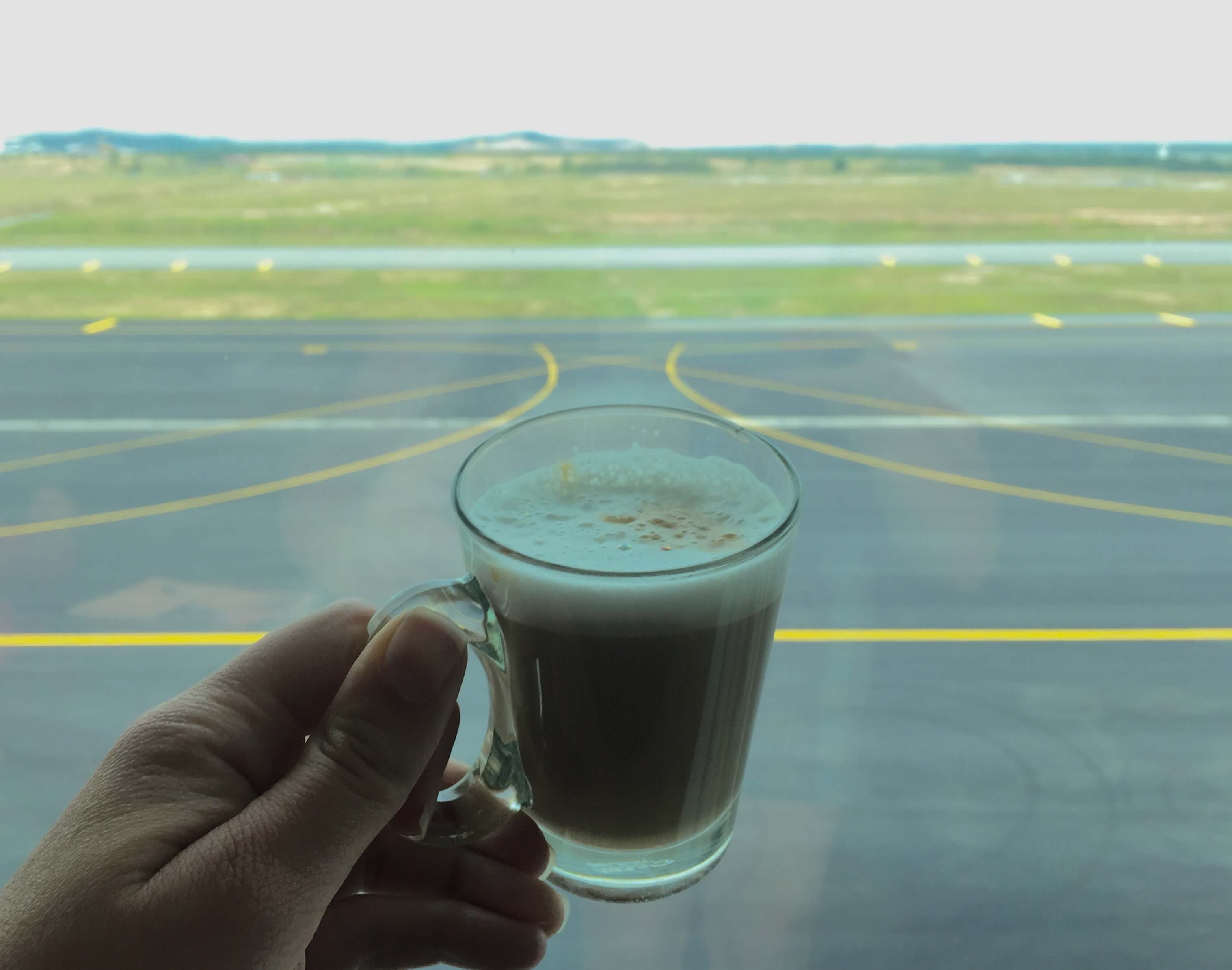 If you're on a long international flight, chances are good you'll have a layover at some point too. This is another important time to upgrade your comforts:
Bring a small dental kit: Being able to brush my teeth is a huge upgrade that's so simple to achieve. Just bring a little brush and small toothpaste in your carry on and thank yourself later.
Priority pass: I can't even tell you how much I love and adore Priority Pass. Being a member gives you lounge access at over 1000 airports worldwide without the price tag of a business class flight. Not all lounges are created equal but some are quite nice with food, free drinks (again try not to go overboard on the booze), their own WiFi, and a much more peaceful and quiet atmosphere than the hectic terminal with constant announcements. Just be sure to set an alarm or closely monitor the time so that you can make it to your gate and board. I leave more time than I think I'll need and have been very glad I did so in some cases when I didn't bargain for how far away the gate was.
Consider how big the layover airport is: If your layover is in the USA, or a country where they will want to go through your baggage to check for food items, make sure you leave yourself plenty of time in case there are any delays. Nobody likes a long layover, but nobody likes missing their flight because they cut it too close, either. I've had to sprint through huge airports far too many times and these days I usually give myself a bit of a longer layover to avoid that. When I have Priority Pass lounge access, the layovers aren't so bad anyway.
I hope these tips all help you to have a better flight! For more tips on how to upgrade to business class or fly more often, check out my travel hacking tips.
Finally, if you want to get in on the conversation in the BMTM Solo Female Traveler Connect, join the group here. Happy travels!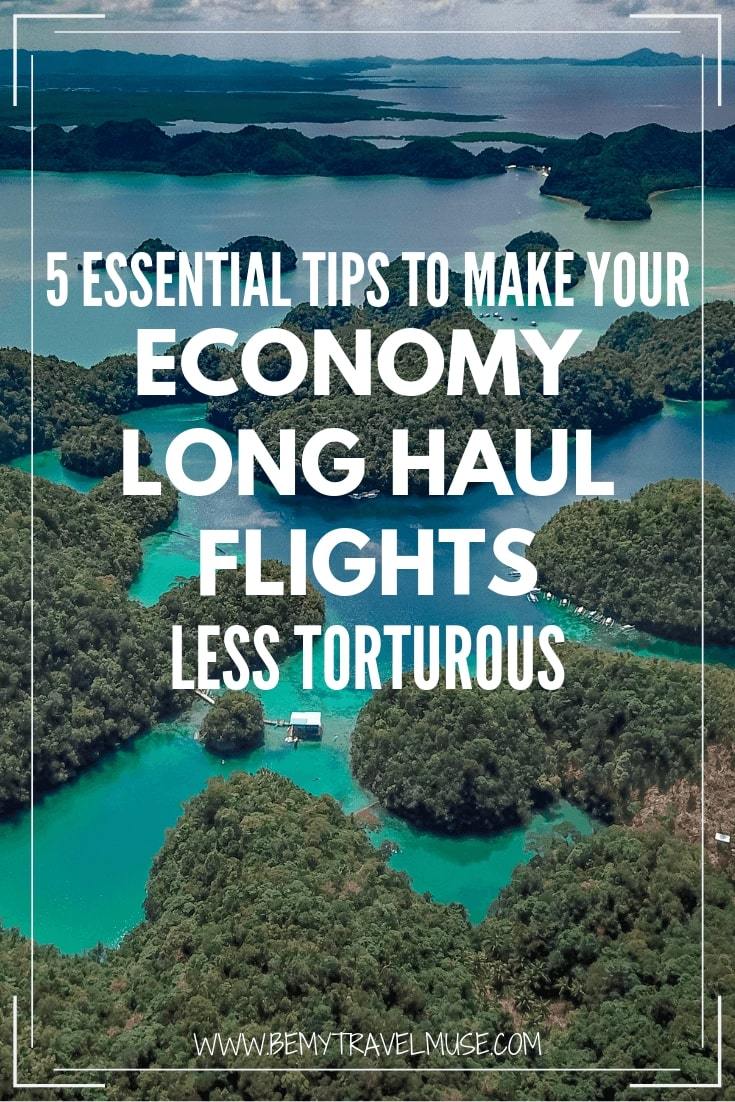 READ NEXT: