Solo travel is on the rise again.
And I, for one, am thrilled!
Over the past few months my solo travel blog posts have quickly become the most-read on my site, and with that comes reader questions about how to do it right.
Today I'm answering a question a reader sent me on Instagram: Am I too old for hostels in my 30s?
The answer is, it depends.
Why Hostels Are Great
Hostels are one of my favorite ways to meet people, especially if you travel alone. I exclusively stayed in hostels when I was traveling in Southeast Asia in my 20s, both to save money and to socialize. Since my biggest solo travel fear was loneliness, to my delight, hostels solved that nearly every time.
You can be the shy type and make friends in hostels. People strike up conversations and even if you're an introvert, you may find you come out of your shell in the wonderful world of hostels. That said, they do tend to skew younger – in certain situations.
So what's someone in their 30s or beyond to do in order to not feel weird or awkward and hostels?
Part of the World Matters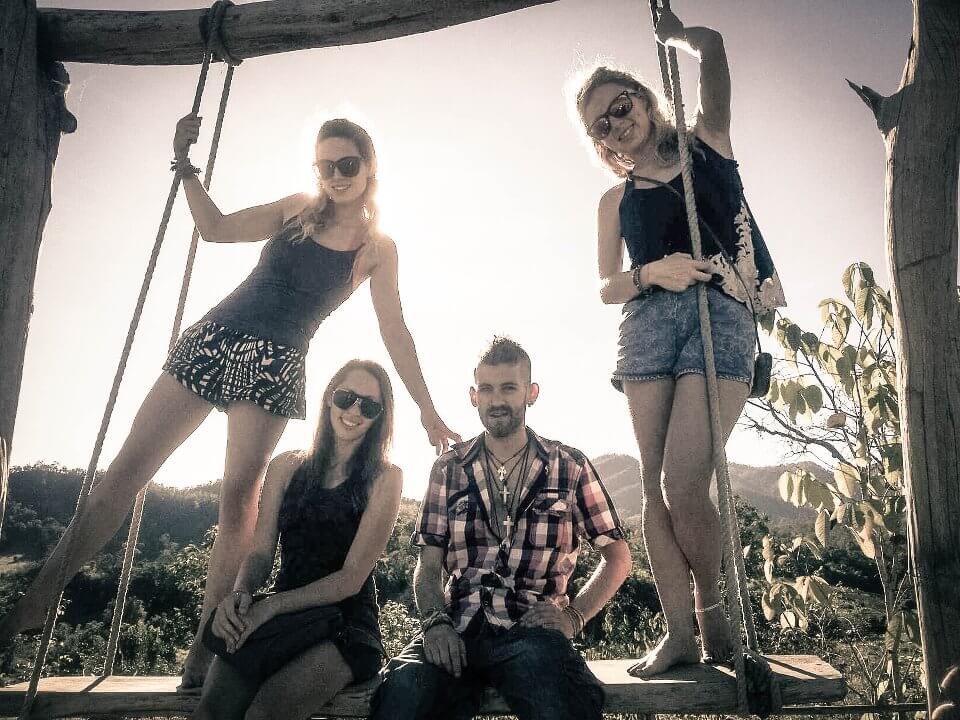 Where in the world you travel is greatly going to impact your hostel experience. When I was staying in hostels in Southeast Asia in my mid-20s, I was often on the higher end of the age range, but still fit in easily.
Hostels in Europe, Australia, New Zealand, and probably the USA, all cater to a younger, gap-year crowd as well. If you're in your 30s in those hostels, you might feel old.
But you're likely to meet people of all ages staying in hostels in China, Central America, South America, and Southern Africa (which is more of a hybrid situation – more on that later).
You're also more likely to run into locals in all of the aforementioned age-neutral places, which is always enriching and interesting!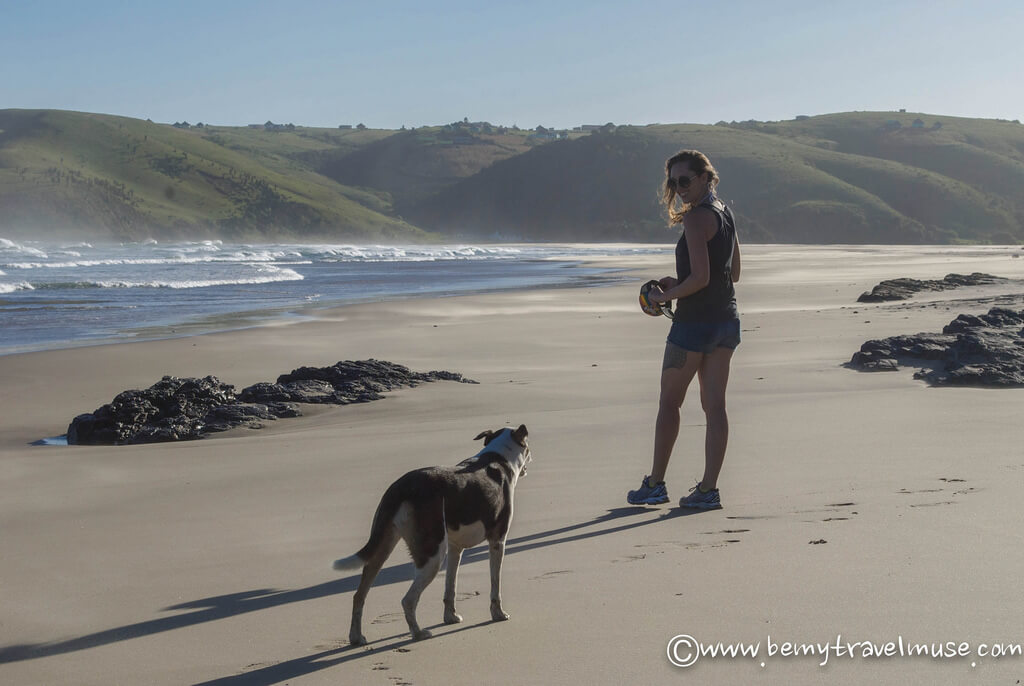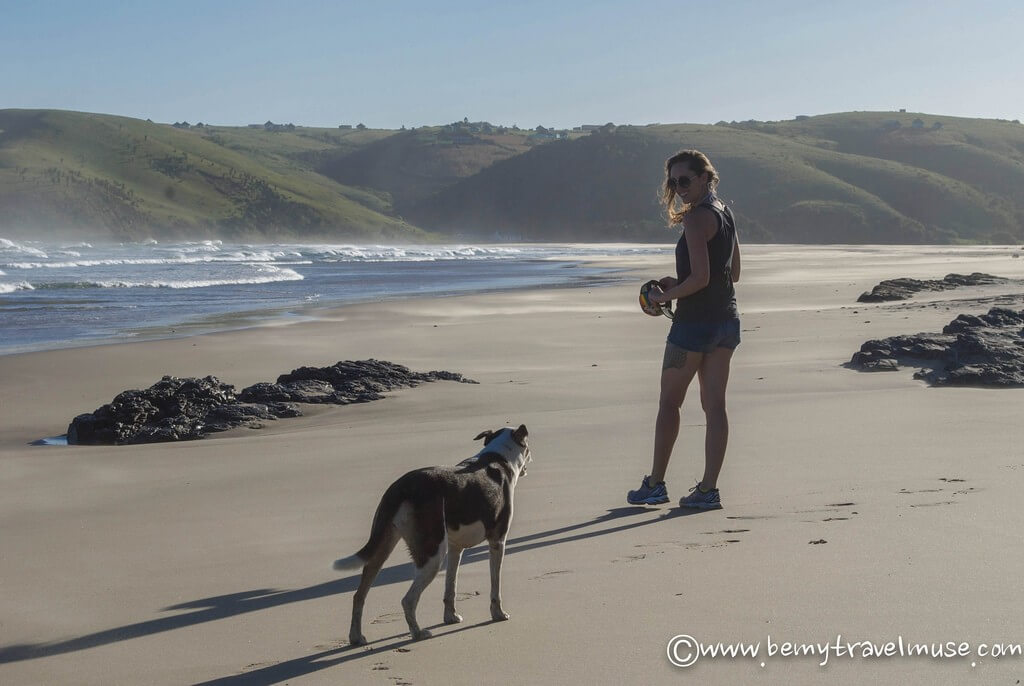 For this reason, I will probably always seek hospedajes and backpackers in South America and South Africa in particular, because it has enriched my travel experience so much.
Get a Private Room (But Hang in Common Areas)
But what if you're looking at hostels because of budget concerns?
First, I would weed out the party hostels (which you can always tell from the reviews), because those are going to cater to a younger crowd who is there to live out their gap year partying dreams.
Next, consider getting a private room in the hostel. It's still a lot cheaper than a hotel room or Airbnb. This is what I did when I returned to Southeast Asia in my early 30s, renting a private room at hostels in Chiang Mai for a mere $12/night. Sure, it was more expensive than the shared dorm rooms that went for $4-$6 per night, but still well within my budget constraints.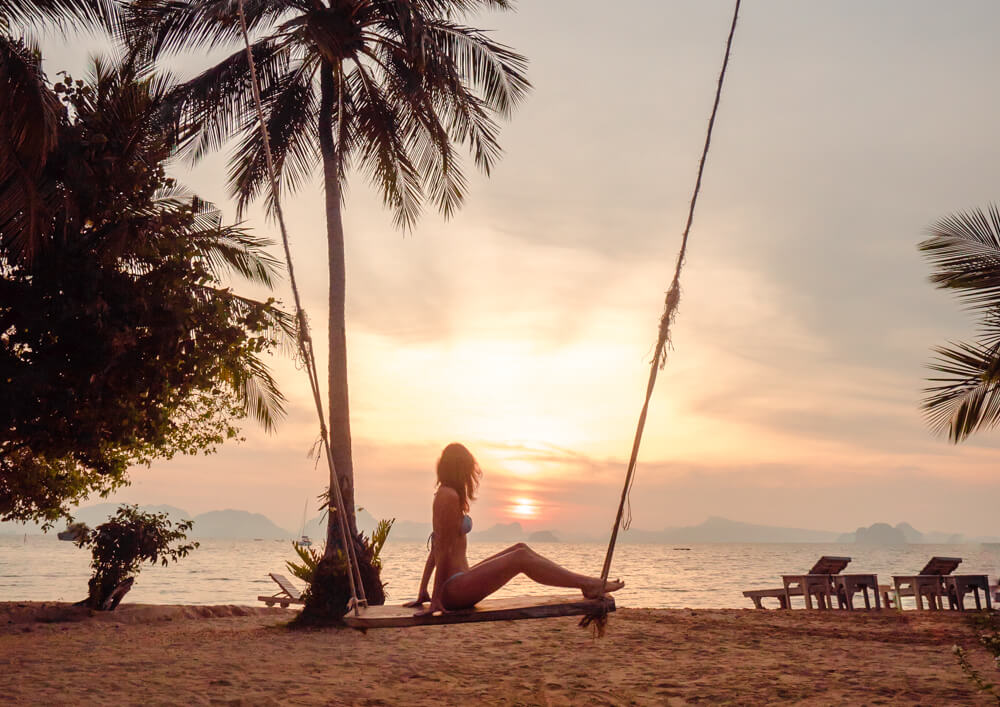 There were times when I would meet 18-year-olds in the common area and realize that we had a little in common, but I also found people closer to my own age, and we bonded immediately.
None of this is to say that you can't have a great time hanging out with people in their late teens or 20s. Age is only as big of a deal as you make it.
Find a Hybrid Situation
As I mentioned earlier, there are parts of the world where you will find more of a hybrid, particularly in southern Africa and South America.
In Tofo, Mozambique, I rented my own hut on the beach, but made wonderful friends by hanging out in the common areas. Some people were staying in the dorms, and others had rented their own huts as well. There were people of all ages staying there, but the common thread was our desire to meet others. I will always remember that trip for being so enriching socially.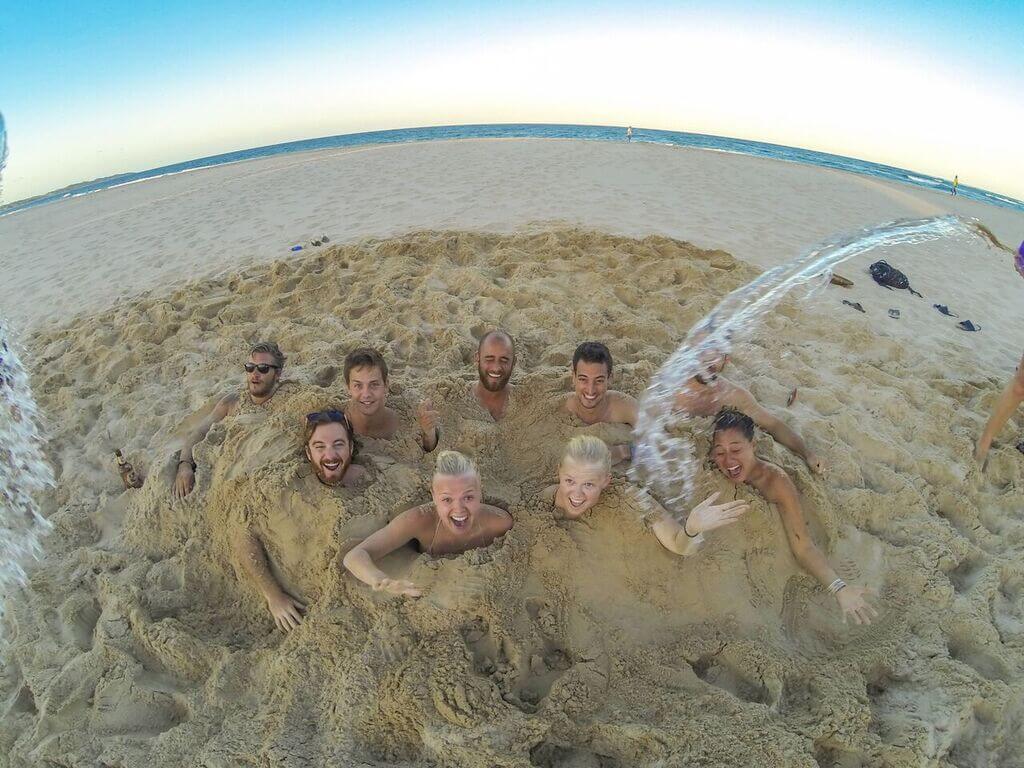 The same is true in South Africa, where there are sprawling places to stay called 'backpackers'. This almost exclusively where I stay in South Africa, because you have a great chance of meeting locals, and they have everything from campsites, to dorms, to private chalets with kitchenettes. Plus, they are almost always in beautiful areas and are the most economical and social option you'll find.
I've met families, young folks, middle-aged folks, locals, and tourists in backpackers, and love how social they are! This type of accommodation is quite popular in this part of the world, so whether you are traveling in Namibia, Tanzania, Mozambique, or Malawi, you can find these "backpacker" accommodations in most major areas.
When I was traveling in Patagonia, the more common accommodation types were called hosterias or hospedajes, and they consisted of several rooms in a big house with shared common areas and kitchens.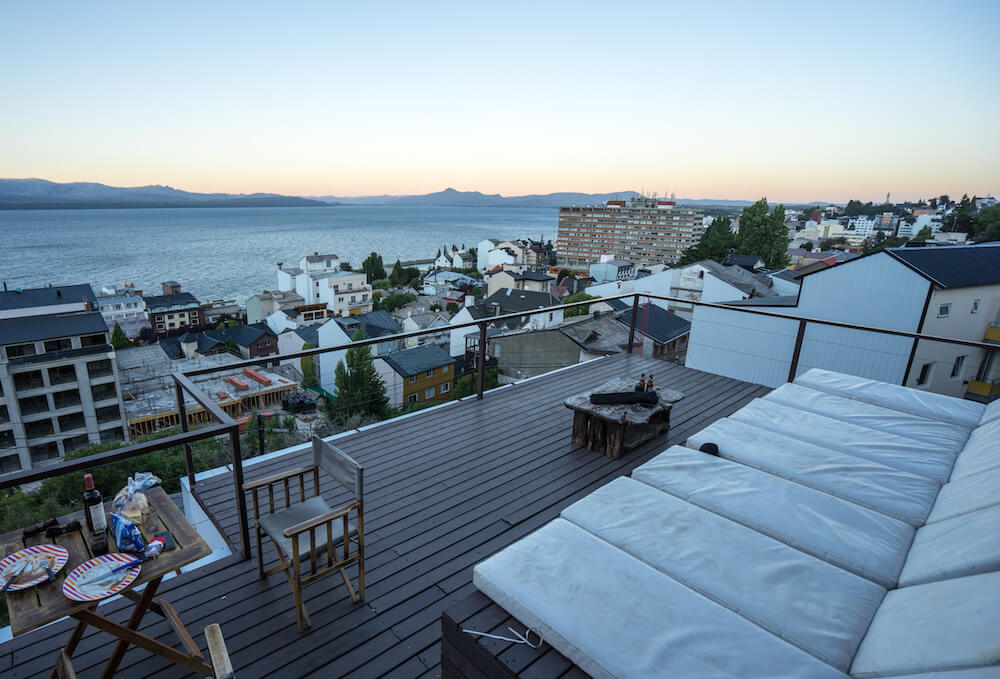 You'll meet so many travelers there from all over the world, including locals traveling within their own country. I spent many nights hanging out in the kitchen areas, sharing stories and drinks with locals and tourists alike. Sometimes several generations of family members will travel together staying in these accommodations, and the age range tends to skew a bit older.
I have heard the same is true in Central America, though I don't have direct experience.
Hostels Aren't for You? Alternative Ideas
What if you are traveling in a part of the world where the hostel culture is much younger? That's OK! There are plenty of other options for you. I love tours like SCUBA diving liveaboards, Facebook groups, or joining retreats to meet others instead!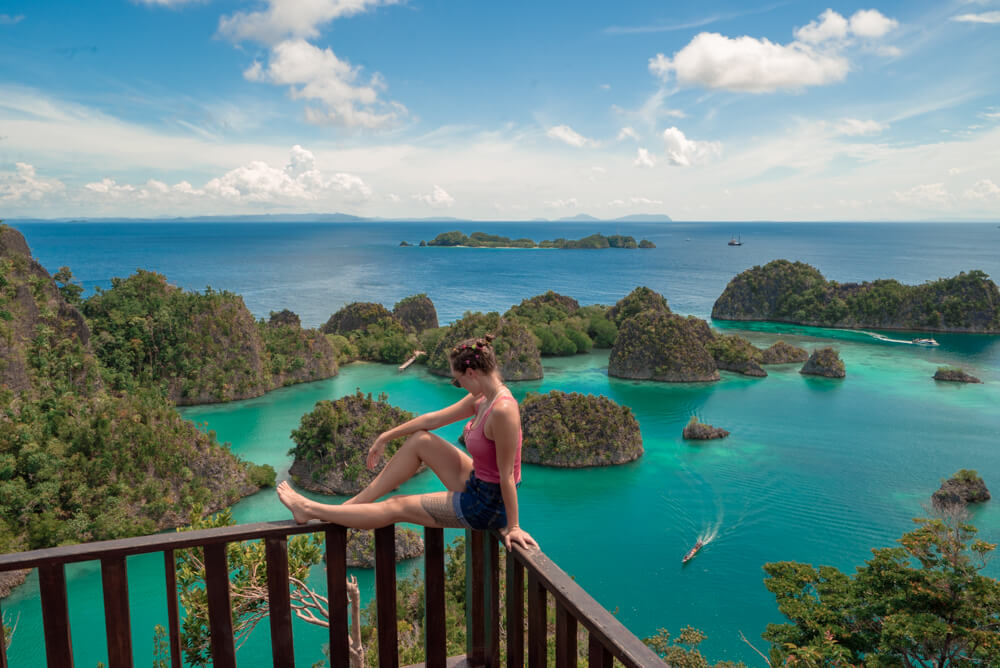 I found plenty of yoga retreats in Southeast Asia, most of which doubled as accommodation without a strict schedule. These are more expensive, but you still get that built in social group that's likely to be older.
Or perhaps you are staying in a small hotel or Airbnb somewhere like Europe or the US. Your best bet in this case is to join some kind of day tour or meetup group. I've met plenty of people this way, particularly after returning to Southeast Asia in my 30s and preferring hotels to hostels.
I also love visiting places where there is some kind of central activity or draw. It could be scuba diving, surfing, hiking, or whatever it is you're interested in. These types of places draw in solo travelers who are there to participate in that specific sport as well, and it makes it easier to meet people regardless of the kind of accommodation you're in.
I've also met the coolest people in cafés. I know it sounds crazy, but this has been where I've met the most people traveling solo in my 30s! By putting down your phone, looking around, making eye contact, and smiling at people, the best conversations start up and it can be as easy as just asking someone where they are from.
My biggest tip for this is to put down your phone, even if it feels awkward at first. It makes you unapproachable if you're only looking at a screen, and I'm guessing you're not on this trip in order to just be on your phone anyway, right?
Even if you didn't start this whole traveling thing until later in life, that doesn't mean you can't still meet amazing people and do hostels in your own way. Particularly for solo travelers, there are always options and ways to make them work for you!
Pin me for later: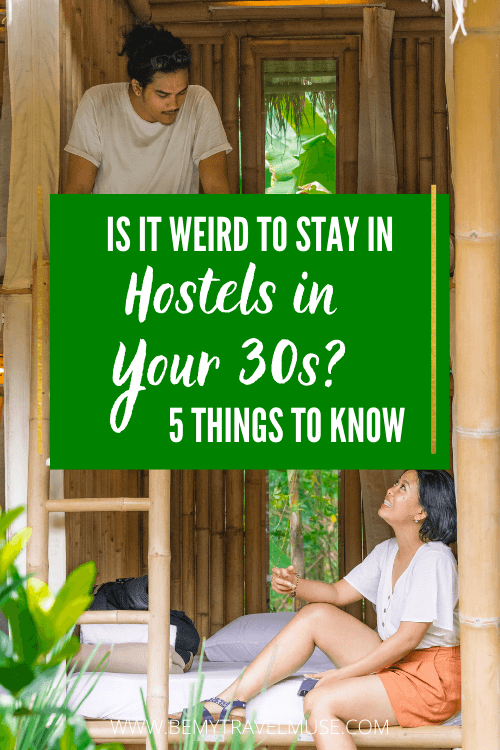 Read Next