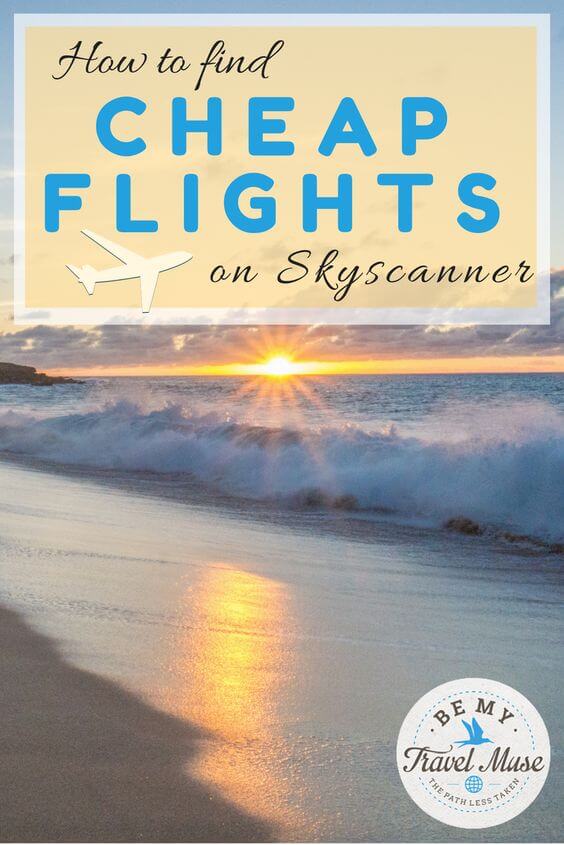 Back in the day, way back in like, you know, 2009, my roommate and I were trying to pick a place to take a short vacation.
For some reason I said, "let's go to Costa Rica!" and then we took out a map and made sure it was close enough. Somehow the stars all aligned and we found direct flights down to Liberia, a small town in Costa Rica, for $199 return.
Now the stars don't always align, and I don't always have these impromptu lightbulb moments (much to my dismay because they sure are helpful and convenient). Sometimes, you have a short amount of time and you want to make it count, but you don't know how to maximize it within your budget and time constraints, am I right?
Picking randomly by throwing darts at a map is great for people who have hand-eye coordination. I don't, so I usually end up with a lot of holes in the wall.
Therefore, using a searchable map that comes back with a bunch of options based on my broad dates is usually how I like to do it.
For this example, I'm showing you a flight I recently looked at using Skyscanner's inspire map tool.
When I'm undecided it's helpful looking at an interactive map that comes back to me with a bunch of options that I can choose from, including ones that I have probably never heard of before. It's fun to find so many possibilities and often some really good deals.
There are a couple that exist in the market but the one I like the most is Skyscanner's since it takes layovers into account and displays flights accordingly.
This time, I did a search for February since I know that I want to escape winter and can be flexible on the dates. This is what I came back with: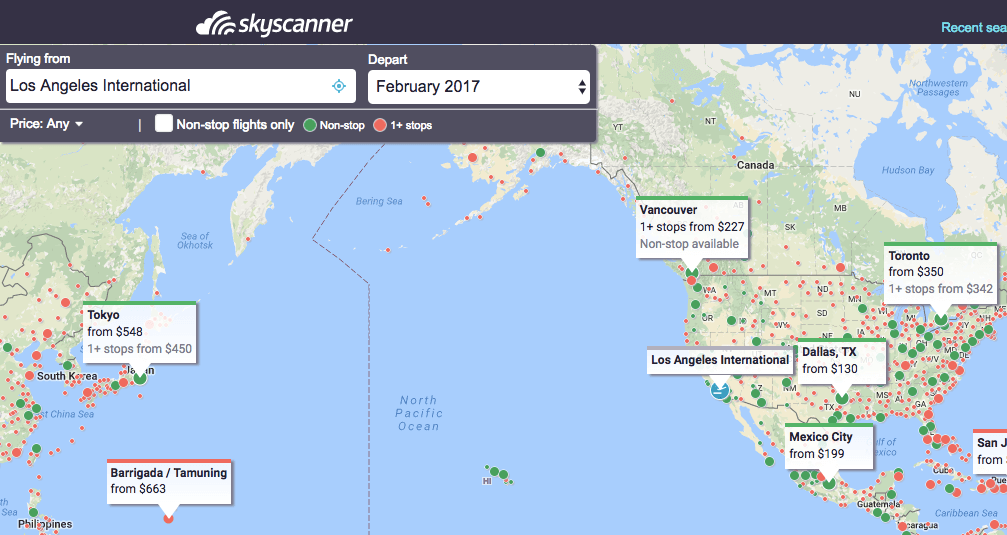 After running my mouse over the map and watching places pop up, I found Tamuning and thought, I don't know that place, but maybe I should?
*furious Googling*
Wow, this is in Guam. Guam is actually a US territory. How did I not know this?
This is why Americans have this reputation that we know nothing about geography, Kristin!
As cool as Guam sounds, after playing around with the days I found that it was just a deal for a brief trip, and I wanted something longer. After more thought, I figured I might actually be in Berlin at that time instead, and did some searching from there.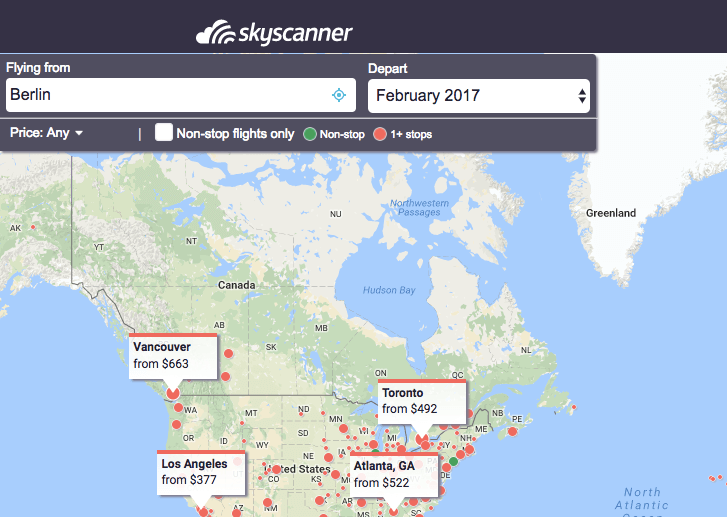 That's when a flight back to the US from Berlin popped up for a mind-boggling $377! I've never paid that little for a RT flight between the US and Europe before, though I came close when I flew around the world the other direction to get home a couple of years ago.
This could really be a steal!
I clicked on Los Angeles and played with the dates a bit until I found a weeklong trip, which would be perfect for a quick jaunt home to remind my friends and family that I'm still alive and well.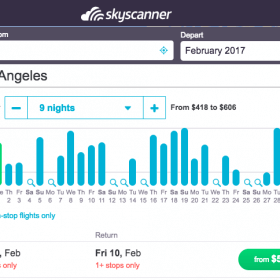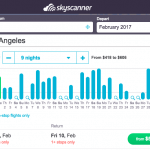 I clicked on the green button and on the next page, found a bunch of options for around $400 on Norwegian Airlines through the tool: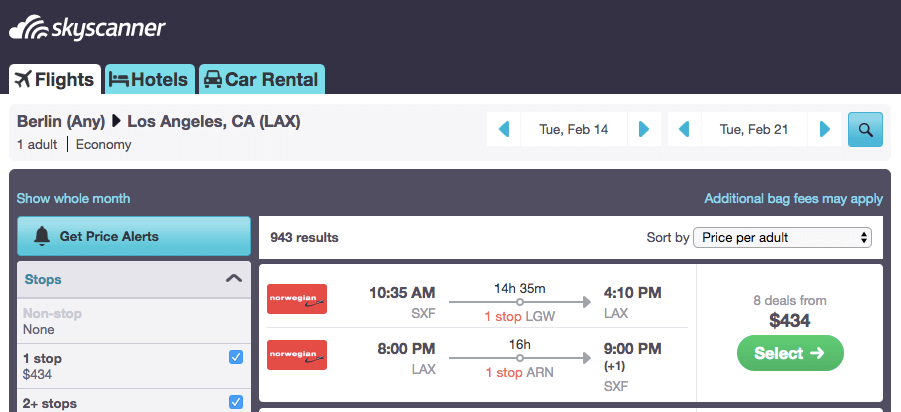 There it was, a $434 roundtrip flight from Berlin to Los Angeles. I don't think I've ever seen one that cheap and I may never again.
After scrolling down a bit, I was able to find one more suitable for me on American Airlines — an airline that I have mileage credit with — for just $60 more. Perfect!
By being flexible and using this tool I shaved hours off of what would have been a game of searching, changing around dates, visiting various websites and finding the prices had changed, and so on. That's why I love these maps – they let me search lazily.
So get ready, everyone, I'm coming home to see you in February!
You can find more information about Skyscanner here, and download the app here.
*This article was brought to you in partnership with Skyscanner, which I actually do use. Often, including for this particular flight. All opinions expressed in this article are sincere.