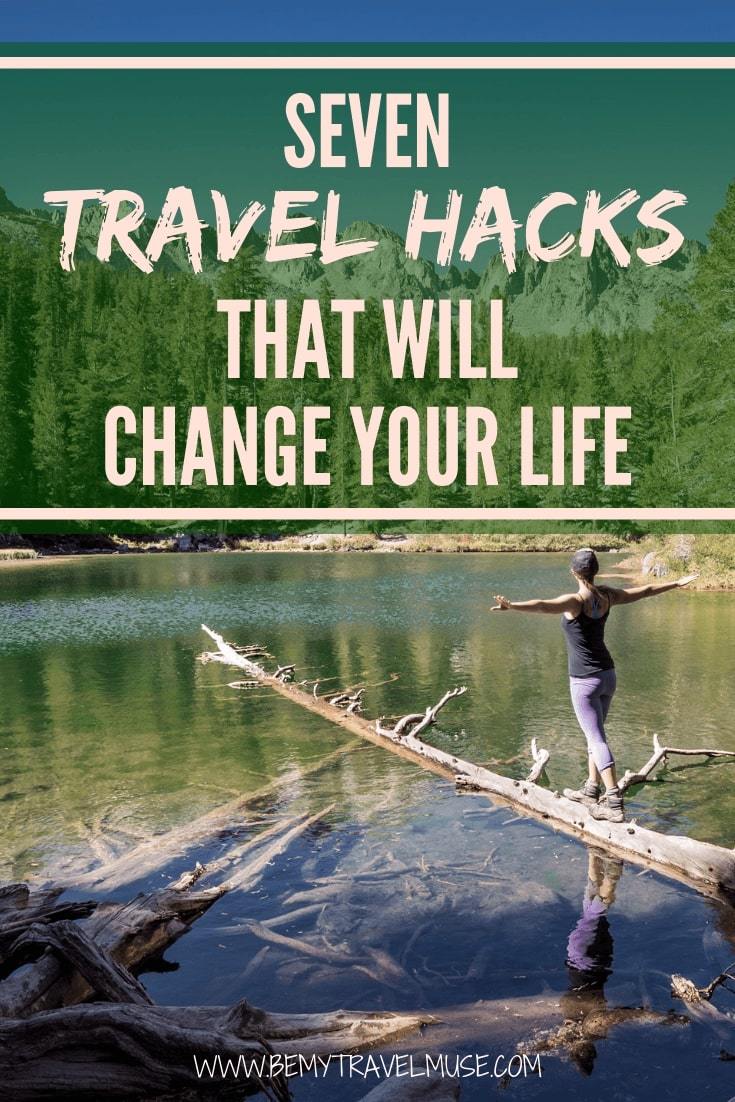 I've been nonstop traveling for the better part of a decade now, making plenty of mistakes and learning from them along the way (so that you don't have to!).
Over time, I have learned a few hacks that I kind of forgot aren't common knowledge, and why keep them all to myself, right? These are my seven favorite travel hacks for saving money and enjoying the journey more:
Local SIM Cards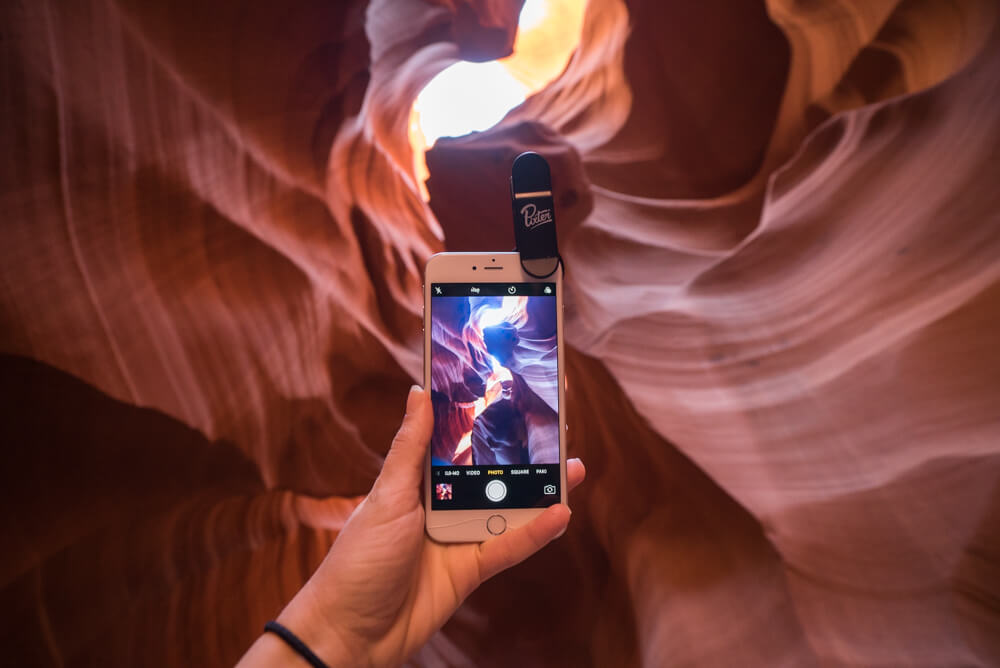 Friends often ask me what I do about using mobile data abroad and I'm surprised at how many of them pay for their home plans' incredibly overpriced daily international packages. For my plan, Verizon, that would be $10 per day! Even for international plans like Google and T-Mobile, you are typically paying significantly more than you would ever pay if you just got a local SIM card in the country you're visiting.
From Tanzania, to the Maldives, Peru, and right now in the Philippines, I get a local SIM card in every country I visit and have probably saved hundreds of dollars by now.
For example, I paid $10 yesterday in the Philippines to get 4 GB of data, which includes free Facebook and Spotify for the whole month that I'm here. Contrast that to what I would have to pay per day if I were using Verizon and it's a no-brainer. I've paid as low as $3 for 12 GB in Tanzania and similarly low prices for super fast Internet in Vietnam.
Especially in developing countries where Wi-Fi is slow or nonexistent, having a SIM card is essential, particularly if you plan on using services like Uber or Grab to get around or need to be connected for work. You'd be surprised how available the services are worldwide, and how nice it is to be able to communicate and navigate from anywhere that you can get a cell signal.
You will need an unlocked phone and usually a passport to get a SIM card. They are often available at airports, but are sometimes overpriced so just do some quick research on Google before you go to find out your best buying option.
A Debit Card that Refunds ATM Fees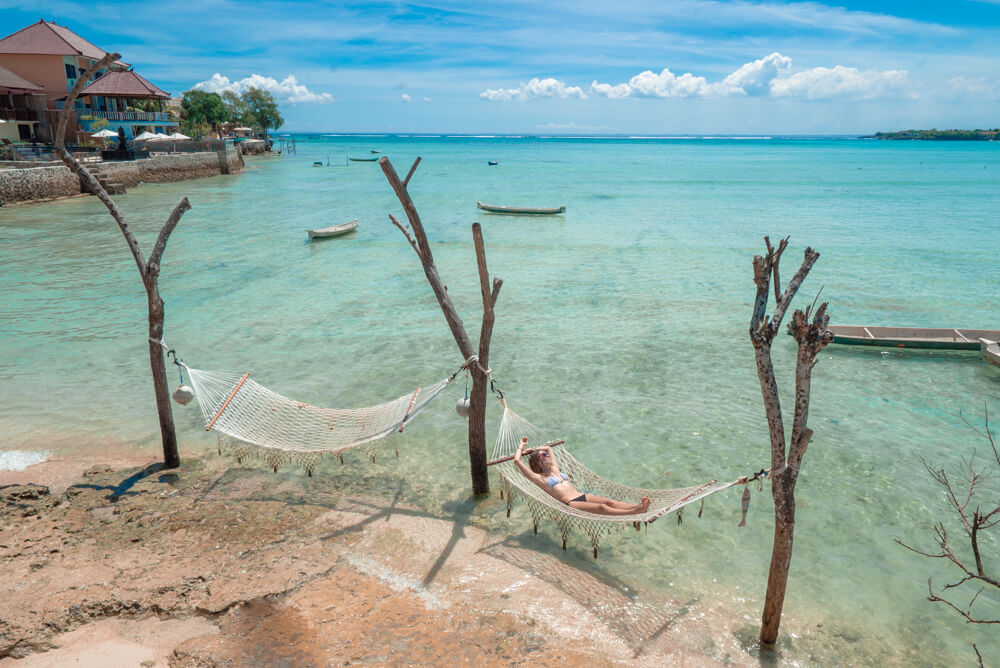 When I travel, I never use money changers because the rates are atrocious. My method for getting cash is using a local ATM with a card from a bank that refunds my ATM fees and does not charge any foreign transaction fees. For me, that's Charles Schwab although there are others available, like Capital One 360 or CitiBank's network as well. Still, nobody is as flexible as Schwab. You can read more about other options here.
Since I travel so much, I estimate this has saved me about $3000 over the years!
Sidenote: Never use a credit card to withdraw money from an ATM. The cash advance fees are insane.
Priority Pass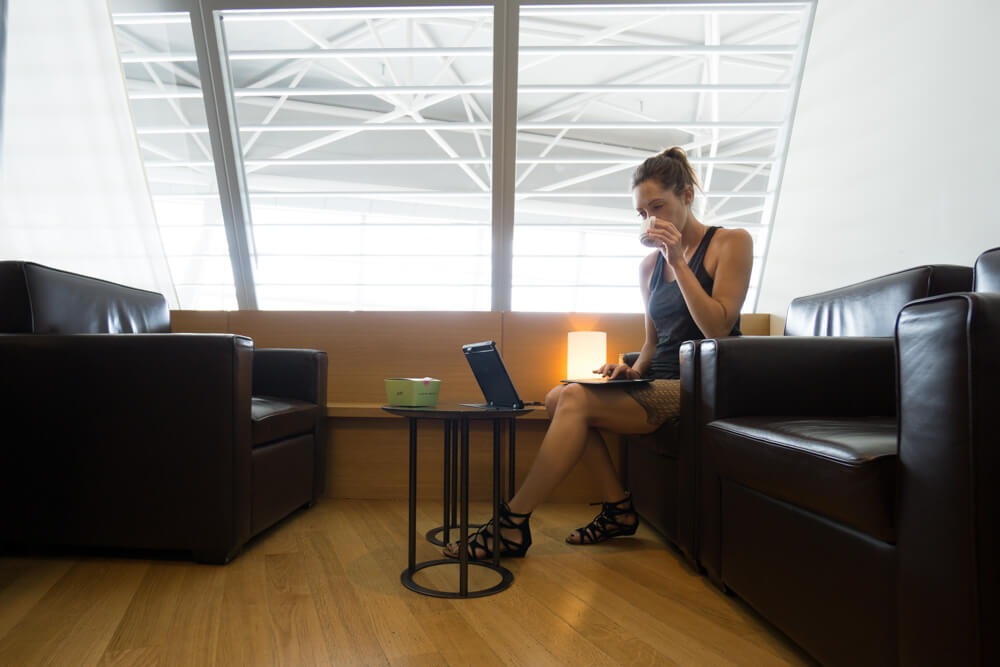 This is my secret for always being able to use airport lounges even though I'm rarely flying business class. I used to cut it pretty close when going to the airport because I didn't want to spend any extra time there than necessary, but that has led to a few too-close-for-comfort situations. So now I leave plenty of time and don't worry about it because I can just use the lounge when I get there.
Not all lounges are created equal. Some will have tons of food and beverage options including a fully stocked bar, all for free once you're in the lounge, while others will just have a few meager snacks and a coffee machine, but the biggest thing to me is to be able to wait in a quiet area that has its own Wi-Fi. Some airports also have restaurant partners with Priority Pass who will give you a meal voucher for free food, too!
My Priority Pass membership comes for free with one of my credit cards, but the membership fee for that one is a pretty steep $450 per year. If you'd rather just buy a Priority Pass membership on its own, you can check out the options here. I can't see why the basic membership would be worth it, but the premium membership would give you the same access that I have and if you travel often, it's worth it!
Uber/Local Ride Systems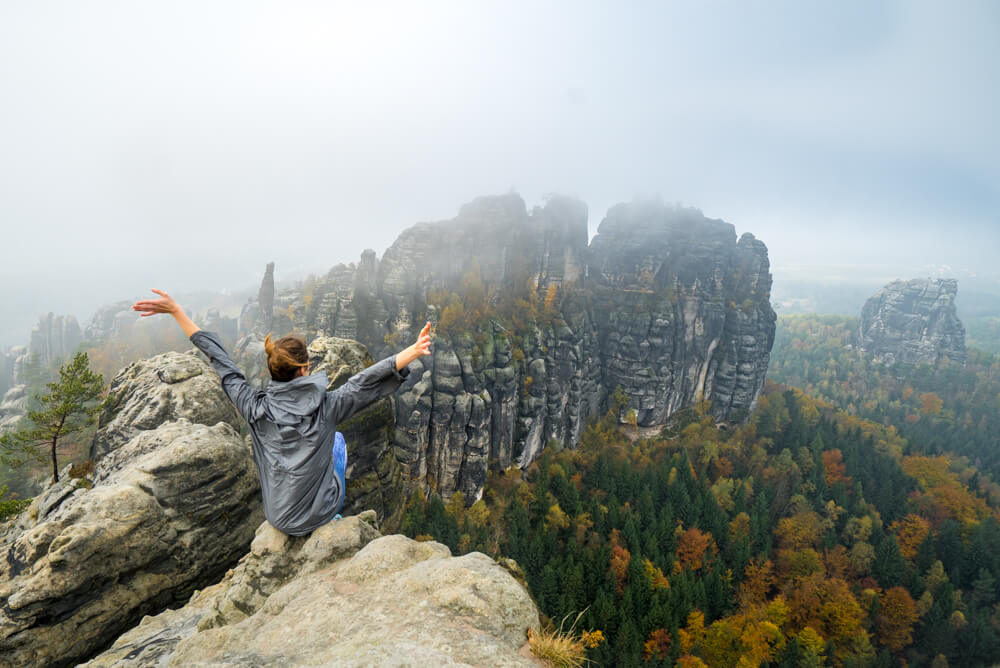 Sometimes I love taxicab conversations and have really nice experiences, but for the most part airport taxis can be rife with scams and it's often a stressful and unsavory experience. In some countries, rideshare systems like Uber have been banned, but in plenty more around the world, you can still get reasonably-priced rides that don't require any cash exchange. The most international one is Uber or in Southeast Asia, Grab.
This is when having that local SIM card will come in handy, which in most cases you can buy at the airport. You could also use the airport Wi-Fi, permitted it's working, to order a taxi but then you'll lose service as soon as you step out to find the car. So get a local SIM at the airport if you can.
I'd make sure this is possible before I land in the country I'm visiting, just to know what my taxi or bus options are otherwise. Check out my step by step system of prepping for travel so that you can get an idea of what to look for before you go.
Audible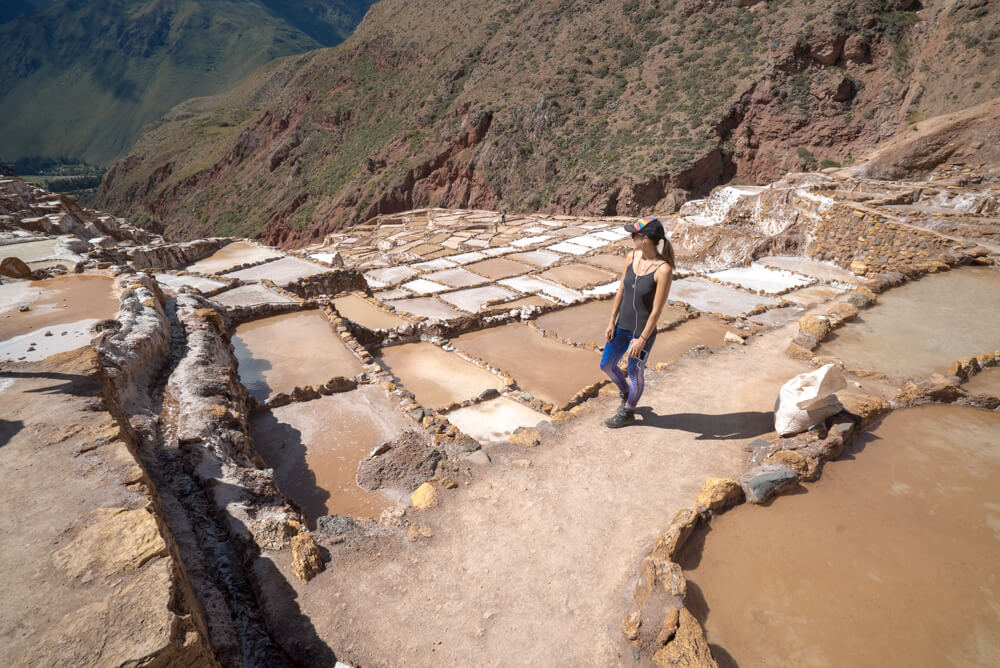 How did I live before audiobooks? I guess I just listened to a lot of music, which I still do, but I love being able to listen to audiobooks in transit. I feel like I'm learning while looking out the window.
My audible membership gives me one free credit per month, which I supplement with OverDrive (library audio books – if you don't know, OMG get this now!) and Podcasts. You can find my favorite audiobooks for traveling here.
Flight Search Savings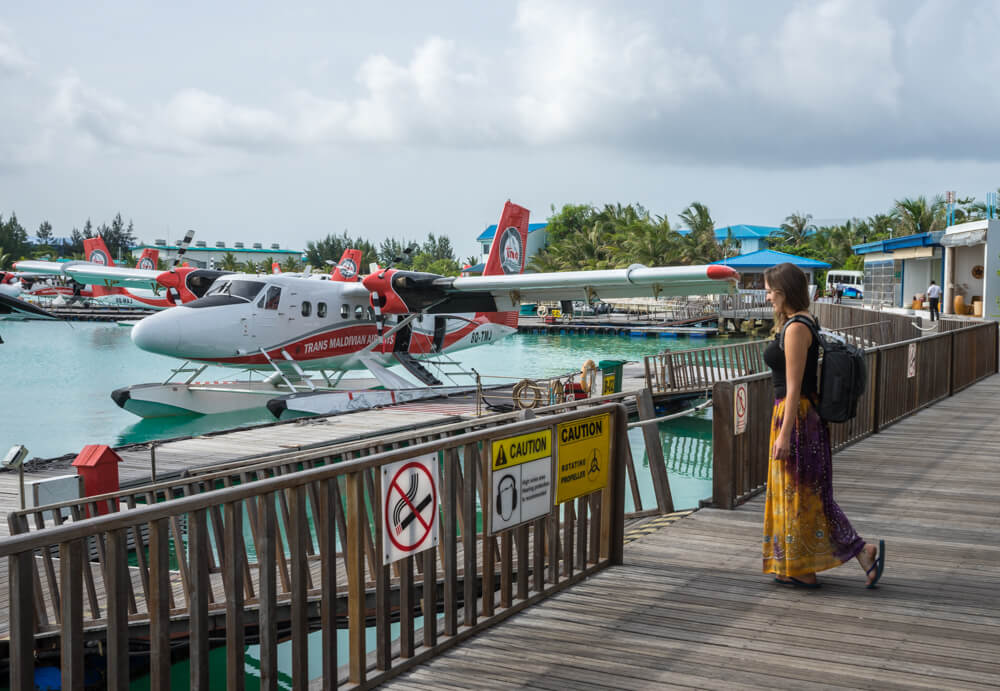 When searching for flights, check in the local currency and language.  To do this, use two different browsers and if you find deals in one of them, open another browser and switch your browsing country to the local country and currency to see if it's a better deal. I usually use a browser like Google Chrome and turn on the translate function so that I still know what I'm looking at. If you keep getting re-routed to your local page then you may have to use a VPN, but this hasn't been necessary for me.
I have saved hundreds of dollars by switching to the German interface when booking a flight from Berlin to Johannesburg, and have seen similar savings when booking flights within South America in Spanish.
Hotel Savings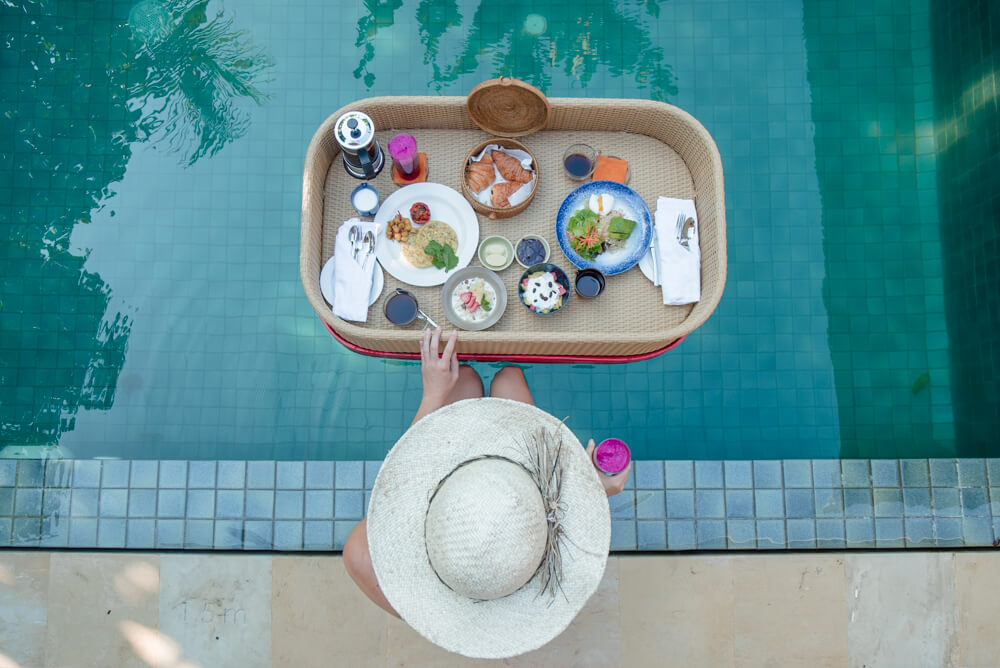 If you find a hotel online that you want to stay at, don't book it on that search engine without doing a bit more research. If the hotel has its own website, it's worth taking a look at their website as well as Google to see who offers the best deal. I've saved a lot of money by switching from Booking.com to Agoda in the past, or vice versa.
Since these hotel booking sites charge the owner a fee, they often pass that fee onto you, the guest. That's why I also check their website to see if I can get it cheaper by cutting out the middleman. Often it is still better to book with Booking.com because you can get member discounts (plus, you can use this $30 off coupon as well) and they often negotiate lower rates.
With a bit of extra research you can be confident you got the best possible deal.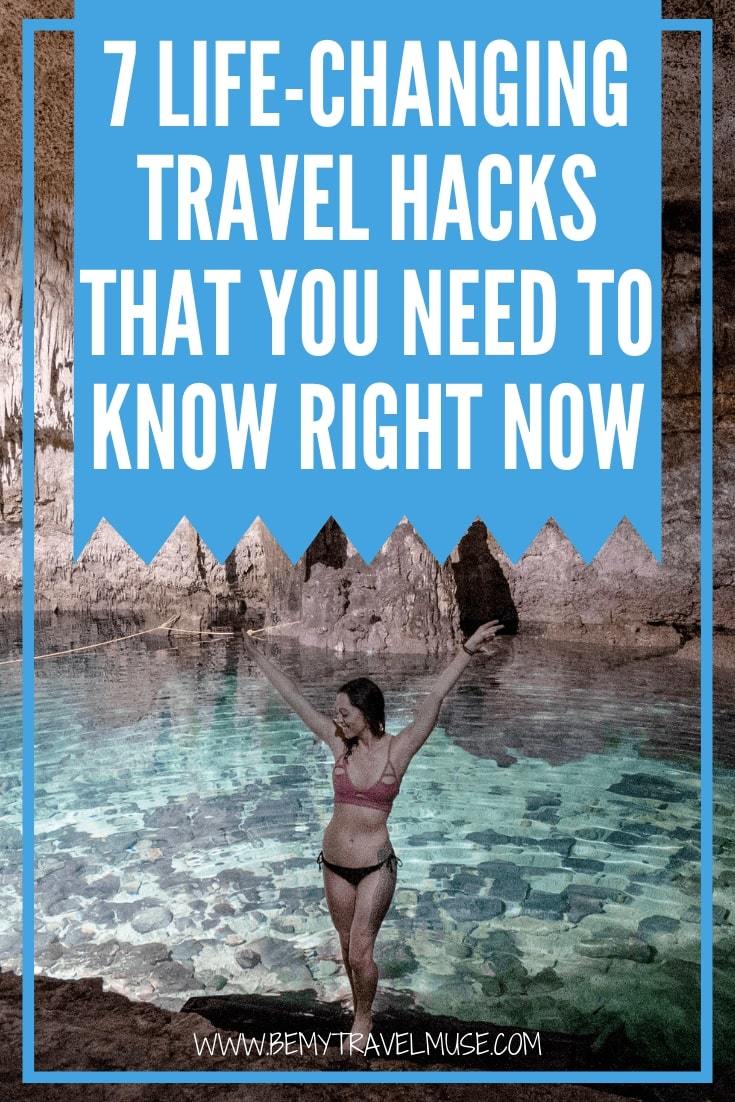 When traveling, these are a few of my favorite things to save time and money. I hope they help you out for a more stress-free journey! And since I'm always learning, I'd love to hear some of your favorite travel hacks too!
If you want to know more, check out the following posts for more hacks and details before you go:
*Some links in this post are affiliate links for services that I love and recommend. Every purchase you make through these links supports this site at no extra cost to you. Happy travels!