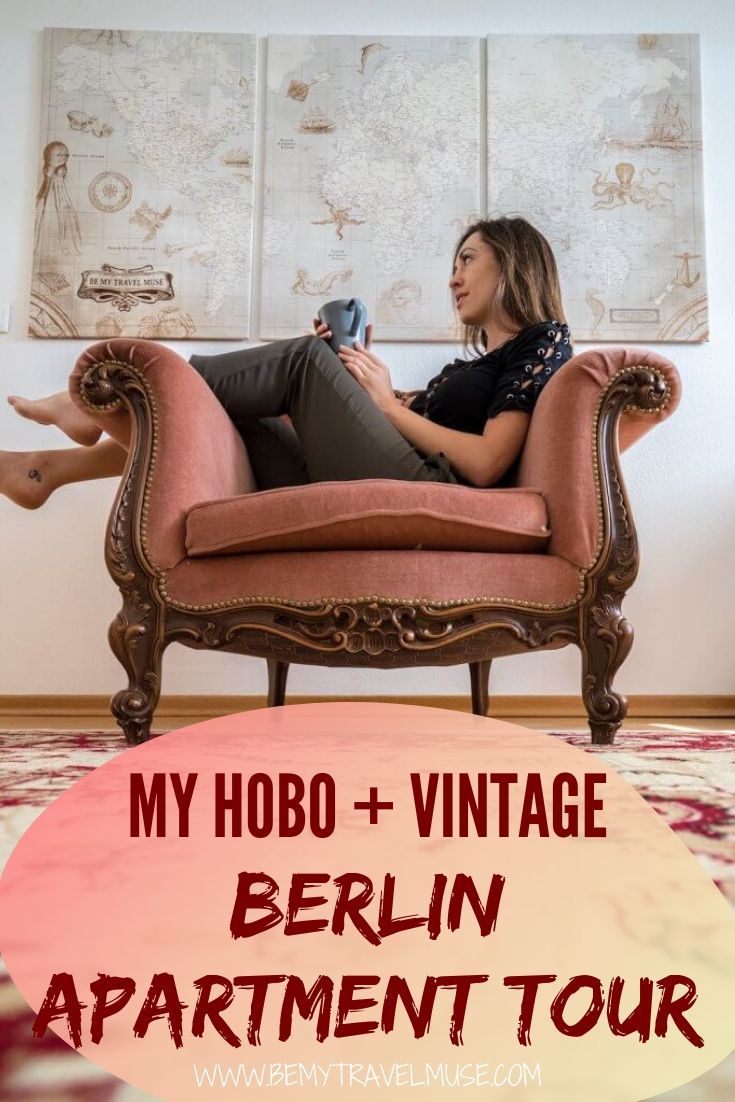 Hello and welcome to my Berlin apartment!
Perhaps you're thinking to yourself, Kristin, did you not sign that lease over a year ago?
Indeed I did, but I only finished the final room – the photos in the hallway – last week, a full year and some change later.
Things move a lot more slowly since I've been away so much over the past year, with much of that time unplanned.
I've had an on again, off again love affair with this city for years but I have been honoring my commitment to stay in Germany for two and a half months. Which, over the past five years, is longer than I've spent anywhere. I'm happy to report it's been a welcome change. This place is my sanctuary, and it makes me happier than an apartment should make a person.
See the video tour here:

It's a top-floor apartment in my favorite part of the city, which, if you have been following closely enough, you can probably figure out.
In addition to the skylights and the location, the thing I love most about this place is that apart from the IKEA bed which I only ordered for timeliness, all of the furniture in the apartment is secondhand.
The reasons were threefold: It's much more friendly to the environment and the economy of Berlin when I buy secondhand and locally, and from small business owners. It makes me feel like slightly less of a jerk for all of those plane flights I take. Also, the place has way more character and personality this way! It suits my boho style so much more.
I could never have imagined until I started shopping how much fun it would be to go vintage to furnish this place. As an American, we do not have furniture this old and cool-looking at the flea markets back home! I was so delighted that I took it pretty far to the quirky end with my decorating style and I have zero regrets about it!
I mean, have you seen how I dress myself?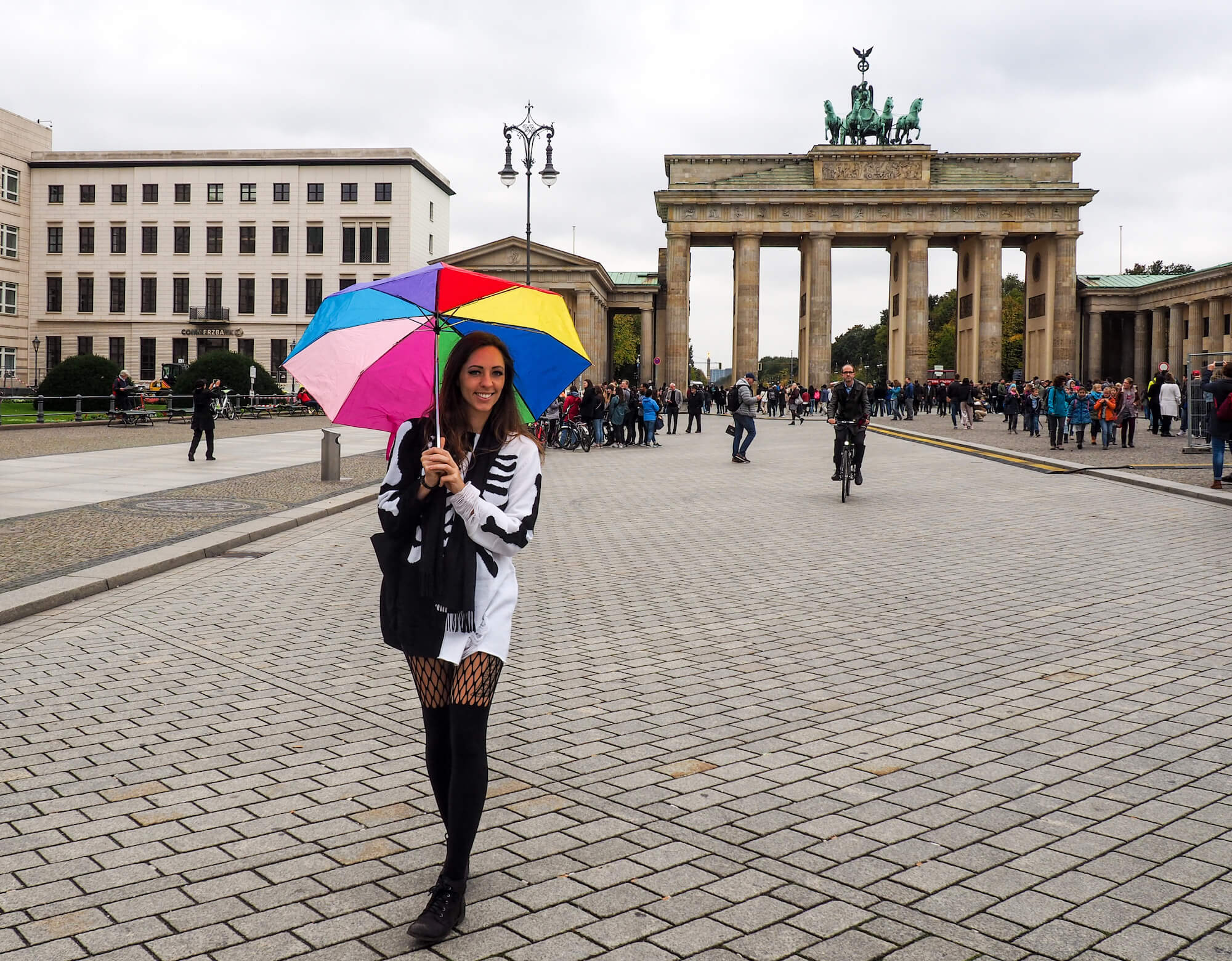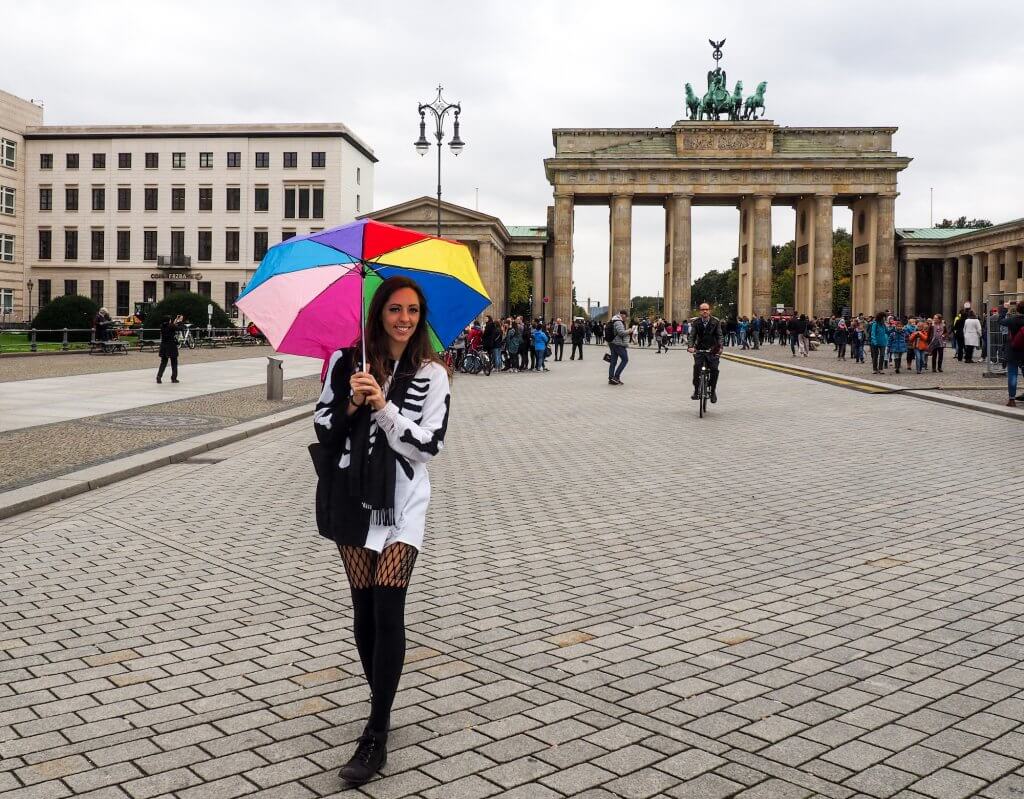 Without further ado, here's the place room by room:
The Gryffindor Room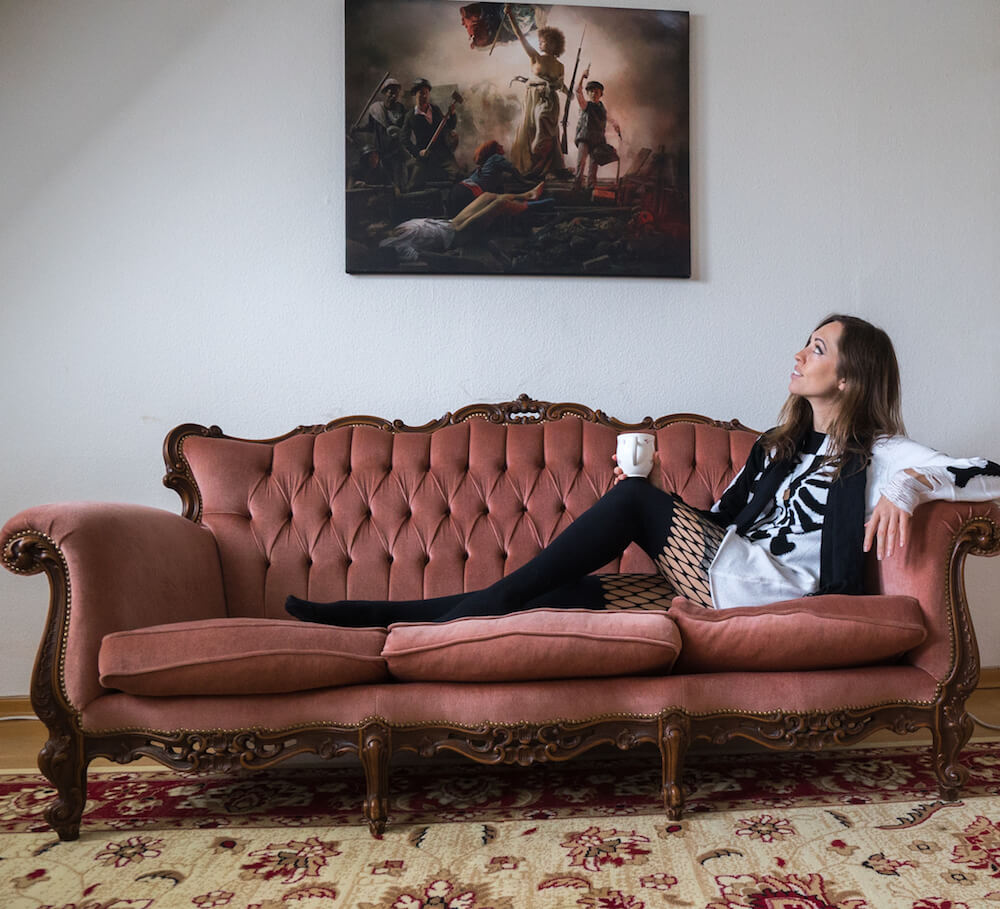 My friend joked that this room looks like it belongs to an octogenarian from Charlottenburg but whatever, to me it's the Gryffindor room/my office/the living room.
In Berlin it's fairly common for each room in a flat to serve as a bedroom and for the kitchen to be the common room. However I've come to realize that I have to have a separation between my office and my bedroom, or I'll develop an unhealthy codependency with my computer.
This room has my favorite furniture in it, starting with the owl desk, which was the first thing I ever bought for this apartment. The room slowly became more and more Harry Potter-ish from there.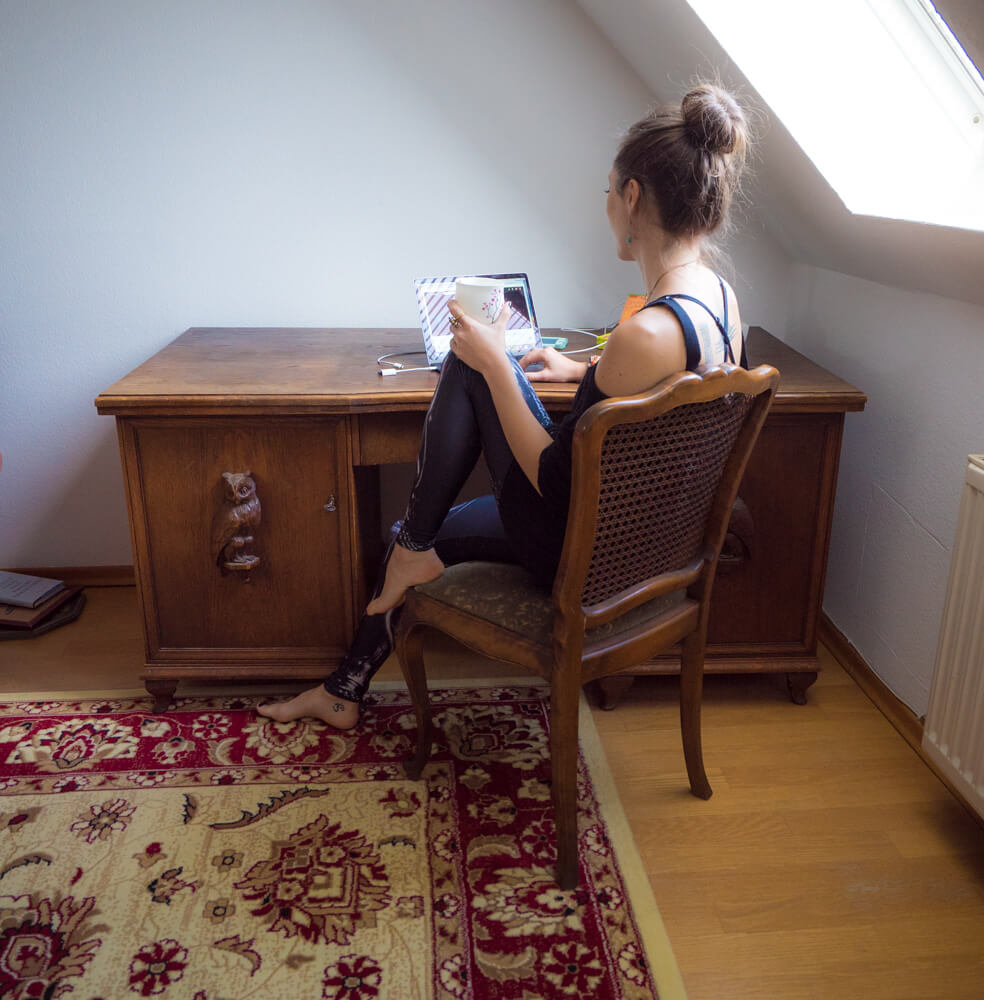 The next thing was this baroque-style red velvet couch. Could you, would you, walk by this without buying it? I, for one, could not!
Additional finds include my globe of the moon from the '70s, this whatnot from the same time, and a gorgeous map that was custom made by Blursbyai.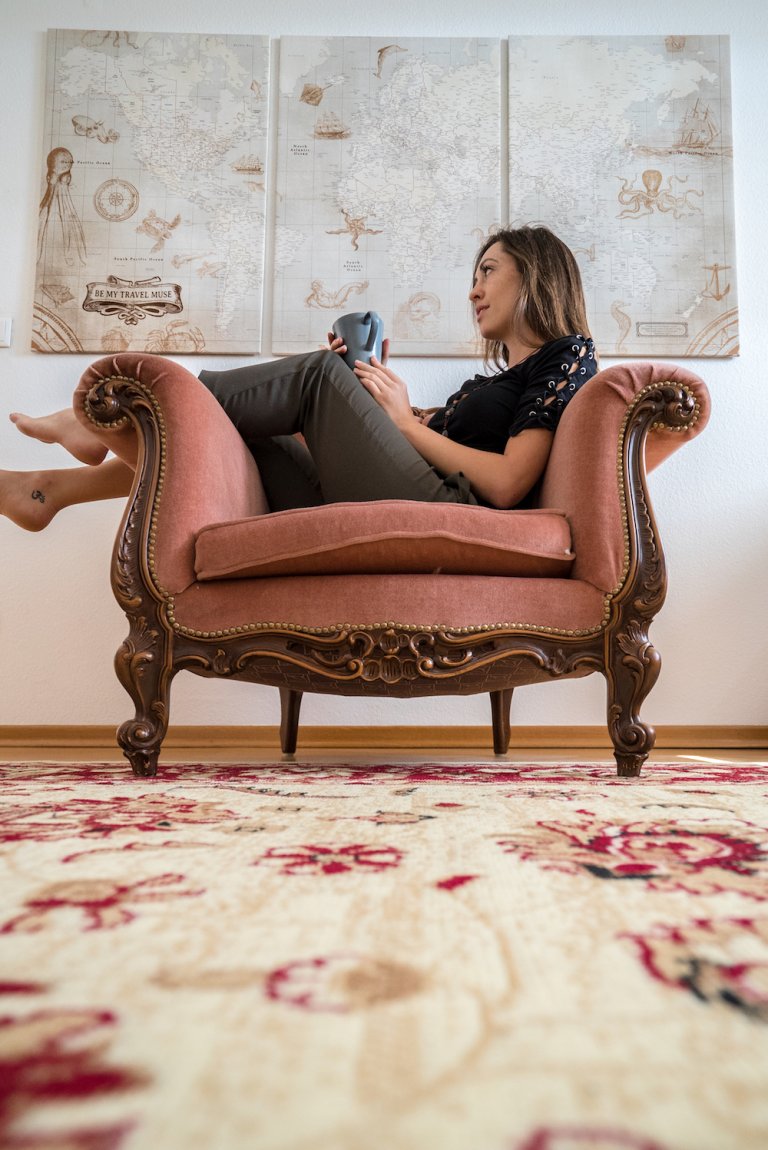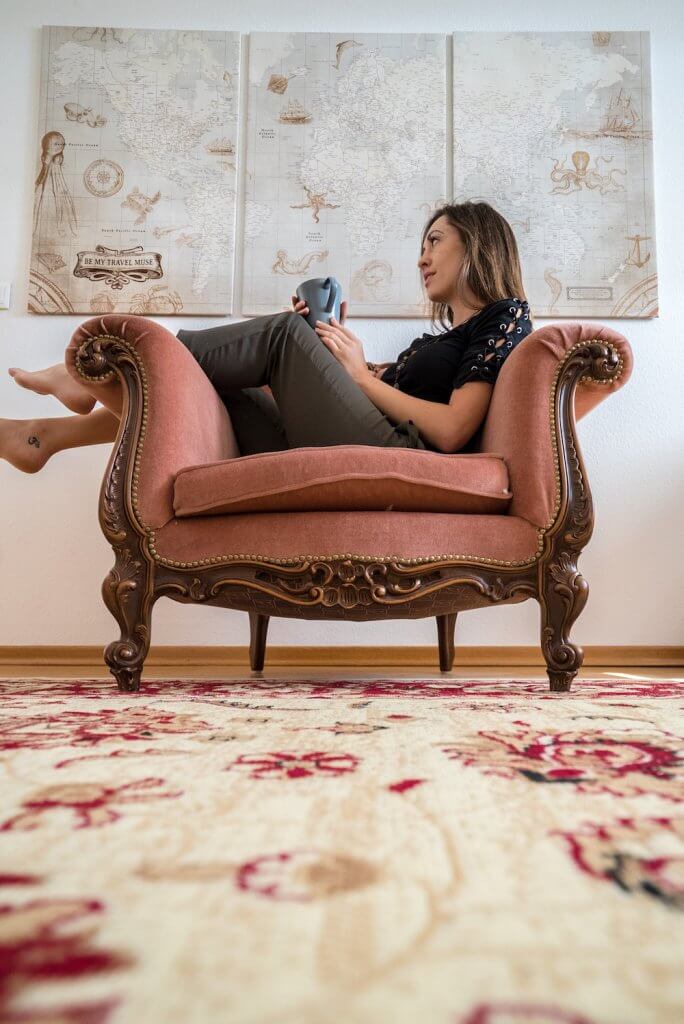 I know, big surprise that I'd have a map, right? So original. But THIS map, this map is special. It has mythical sea creatures and my favorite quote on it. You can order a custom one here.
Also, I have to show you a close up of this amazing photo – it's a reimagined Liberty Leading the People by a local Berlin artist, Anthony Kurtz, featuring modern themes and plenty of political messages. Have a look.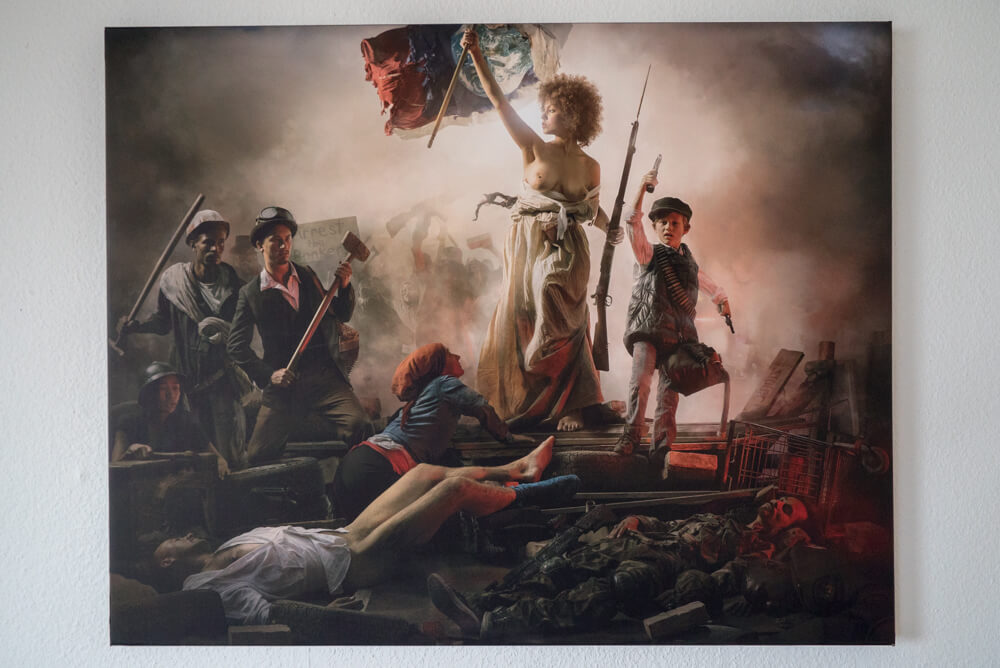 There are nipples on my wall and I'm not sorry.
Let's take the hall to the next room, shall we?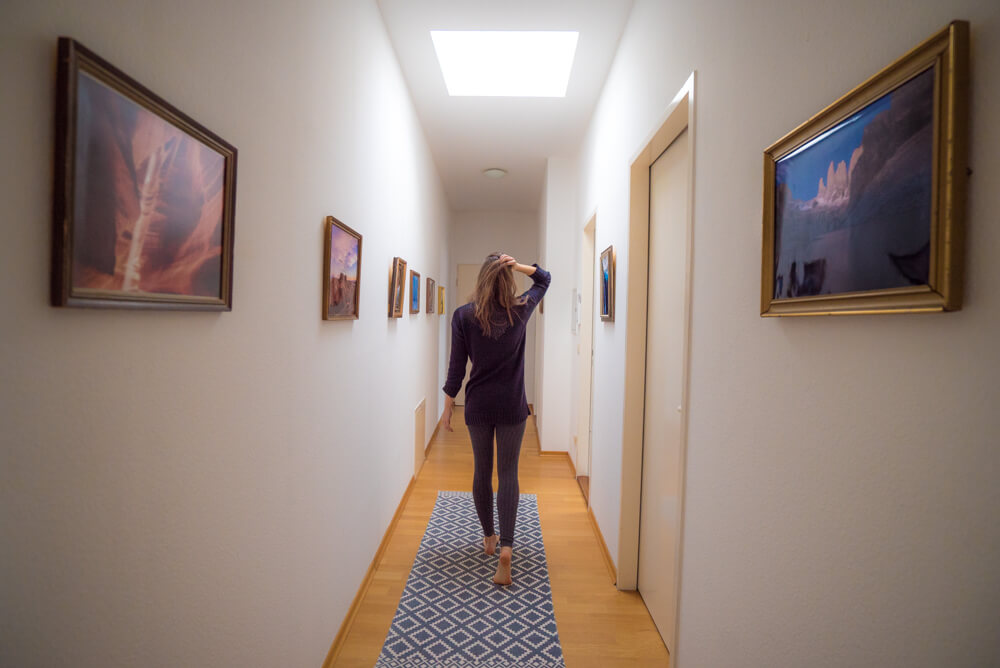 Chamber of sleepings
In contrast to the Gryffindor room, this one has much more of an Asian-inspired vibe. It's the first part of the world I ever really fell in love with, and I find it comforting, so it makes sense to decorate my room with inspiration from all over the continent.
The windows in this room, and especially the little 'meditation nook' are what made me want to live here.
For some, this much natural light would be too much for a bedroom, but I absolutely love it. Sleeping with all of that morning light pouring in feels pure and comforting to me. Plus, I can gaze at the moon from this little nook. It's my happy place.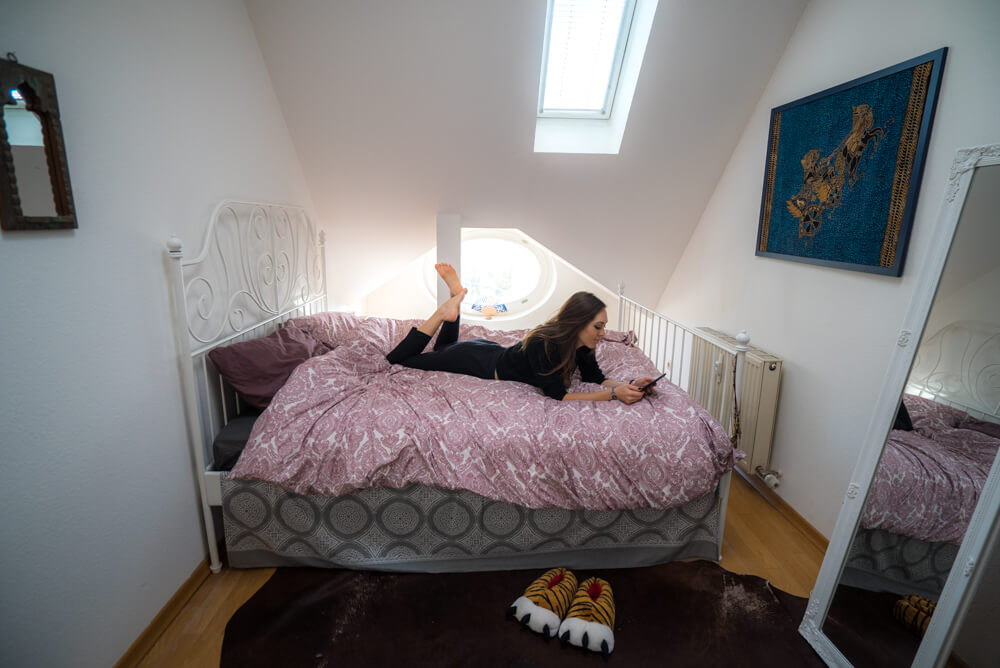 The pillows in the meditation nook are from Thailand and China, and the furniture is all from the vintage shop where I bought my couches. The cow hide rug is a hand-me-down from a dear friend. The bed is never actually made (because what's the point?), but I did it for you.
This room is a purple, blue, white, and wooden mix of my travel history.
The chamber of… eatings?
Am I taking the Harry Potter puns too far now?
Is there such thing?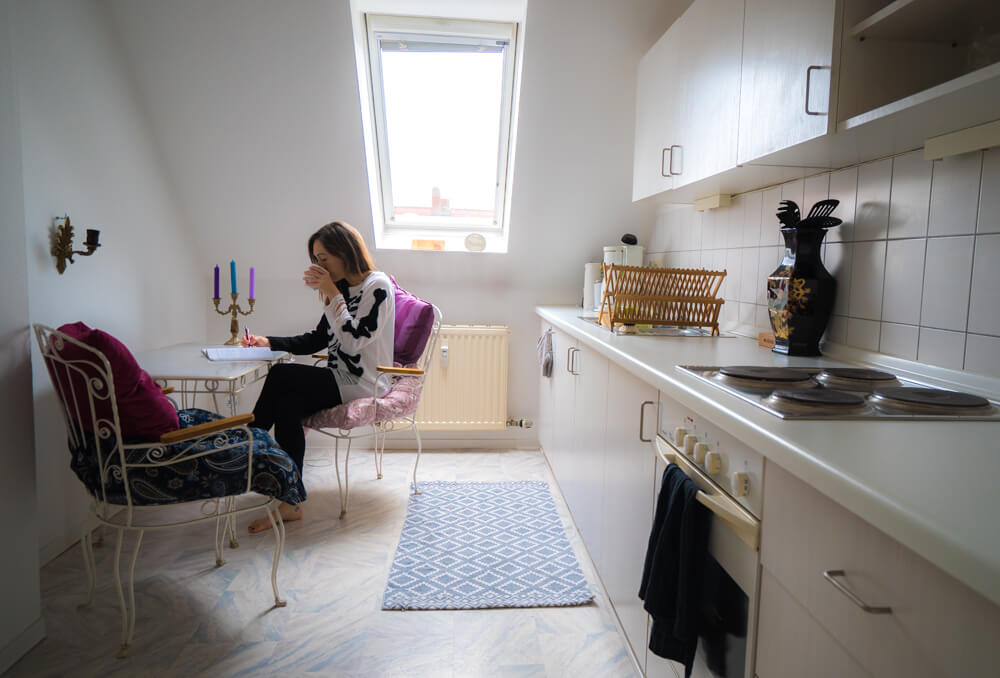 Believe it or not, it's not common for kitchens to come with the apartment in Berlin. Yes, seriously, you usually have to buy cabinets, a fridge, and all of the fixings when you move into a place. I was so happy that mine actually came ready to go, because if the three months I spent waiting just to have internet installed are any indication, a kitchen would have taken forever.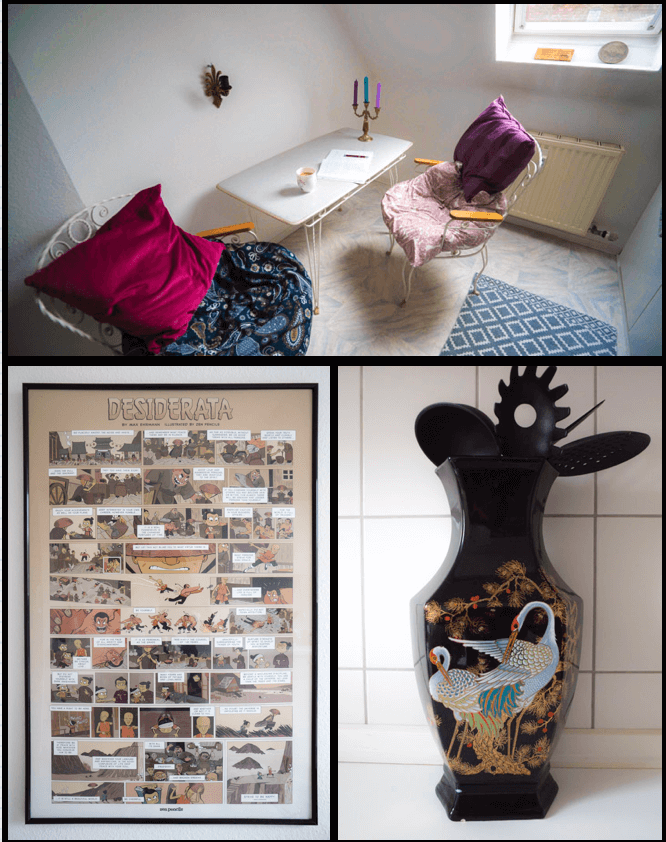 I spend a lot of time in here, since I like to cook what I eat when possible. Watching the sunrise, coffee-in-hand and looking up at the stars from this window are favorite pastimes for me.
My morning routine consists of waking up, doing 20 minutes of meditation in the nook, journaling each day to set an intention, and making coffee to watch the sun come up. I don't stay out late anymore. I don't party anymore. I got old. It's cool.
The Chamber of…showers?
The chamber of showers exists as well but it felt weird taking photos of a bathroom, even though my bathroom is glorious. However it is featured in the video embedded above, and it also has a lot of photos of nipples in it. I guess my apartment is all about freeing the nipple.
However I hid them in the video because I don't want something like nipples to ban me from YouTube even though even cats have nipples and it's fine to show a cat chest on YouTube, but whatever, right?
I digress.
That's my place – it's still a work in progress as I continue to poke around flea markets, a favorite Sunday activity, but for now, I can cross my arms, smile at the walls, and say it's mostly finished.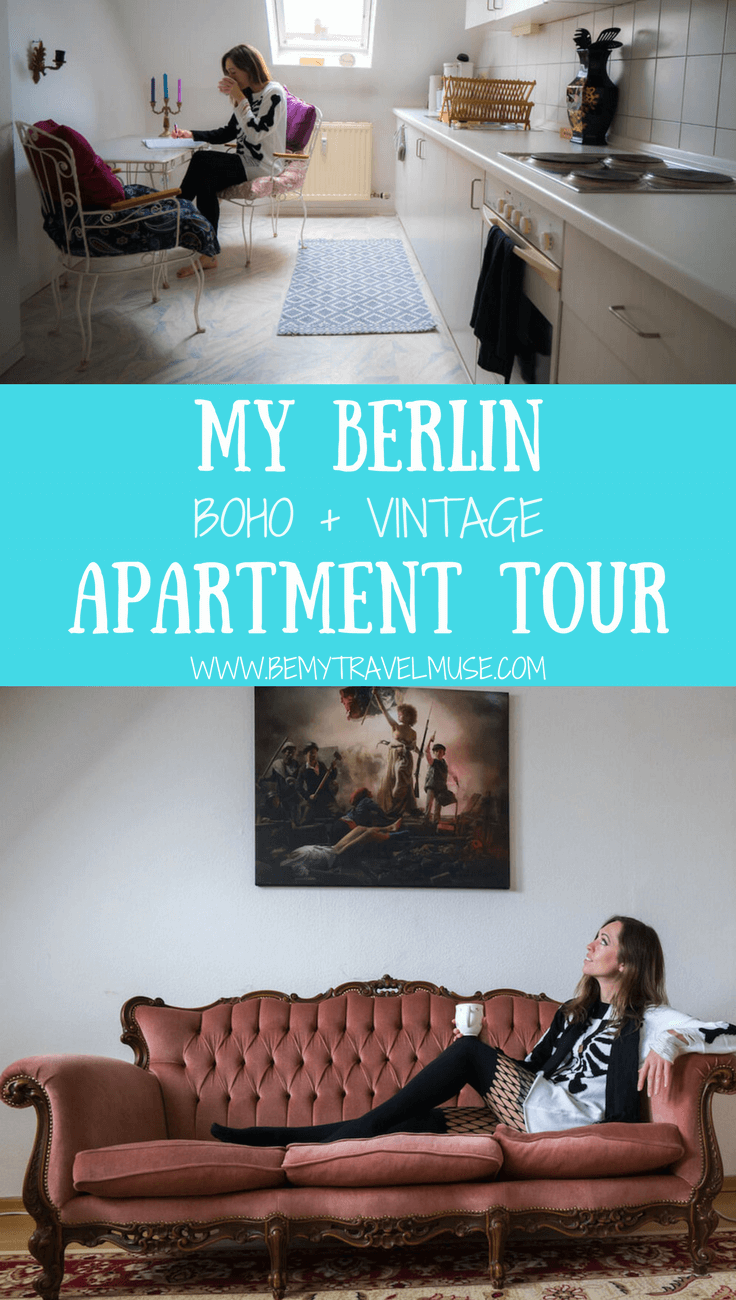 Here's where I got all of the stuff inside:
Liberty by Anthony Kurtz.
Boxhagener platz flea market (only on Sundays).
Furniture is almost entirely from WMK at Urban Spree.
Map of the world is on Etsy.
The Desiderata poster is by Zen Pencils.
Please support these small business owners and artists if you like what you saw!
Thanks for hanging out with me.