My mom tells me that I was four years old the first time I ever tried skiing. I don't remember this, but she said rather than trying to learn how to ski, I just spent most of the time eating snow.
Truth be told I still love eating snow (I know, don't eat the yellow snow!), but now I'm also a lot more open to trying the sporty aspect of it as well. So at 29 years young, I took up the skis once again to finally learn how to do it properly.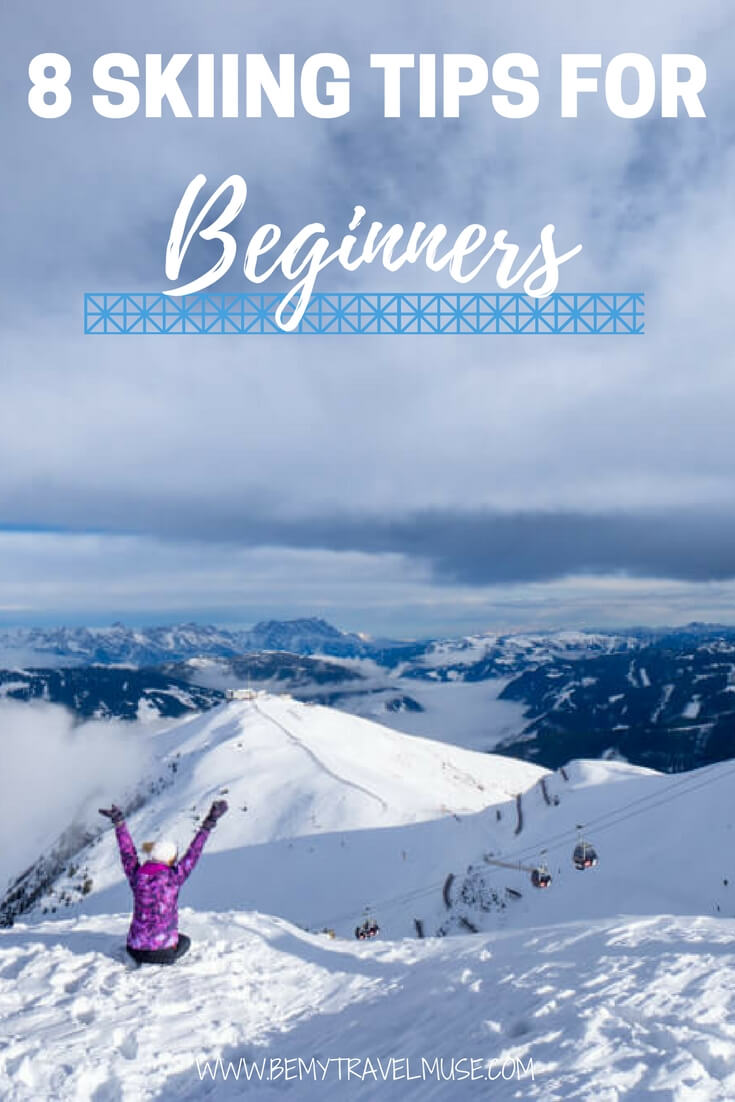 I was a little scared of learning how to ski due to a shoulder surgery I had a few years ago, plus, speeding face-first down a mountain on two slick composite pieces seemed insane to me. I didn't grow up in an area with much snow, so winter isn't something I'm used to, either. I was a beginner in every possible sense of the word.
It's all about baby steps, though, and now I really enjoy skiing. Here's my guide on skiing for beginners and winter newbies in general:
Get an instructor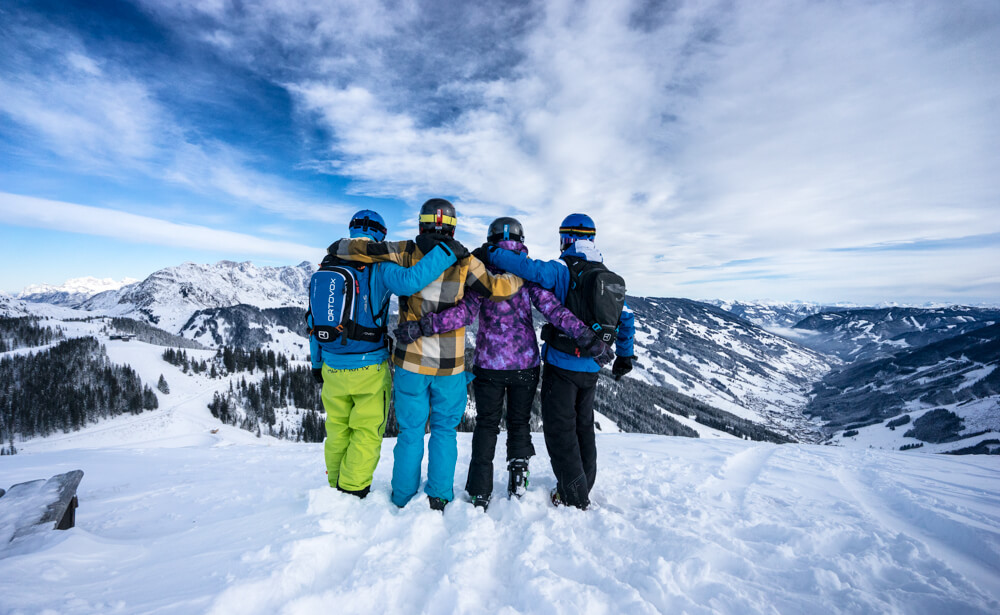 I know that your best friend, boyfriend, or parent probably thinks he/she knows all about skiing, but if you're a beginner, or even a bit more intermediate or advanced, a proper instructor will make your learning experience so much easier.
You can join a group class, but for me, a private instructor allowed me to excel much more quickly. I was already on the mountain and off of the practice slopes by day two because we were able to go at my pace and all of the instruction was aligned with my abilities and learning speed. A private instructor where I learned in Saalbach, Austria, runs at €80/day.
Snow plow 'til you feel confident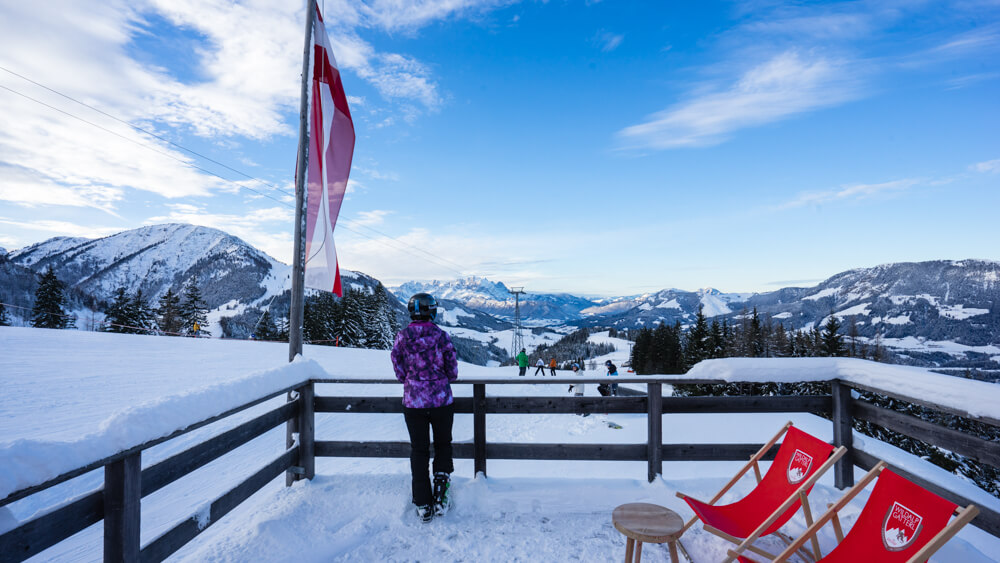 The snow plow is what you do when you widen your legs and push the front of the skis closer together, like a pizza slice. Once you learn how to turn, you'll lean your upper body downwards and your knees towards the slope. This is another means of slowing down when going downhill.
In time, you can snow plow less and let it go a little more when you're comfortable with the speed and technique. Any time you just need to go slow, remember the snow plow.
Know that it's far more mental than physical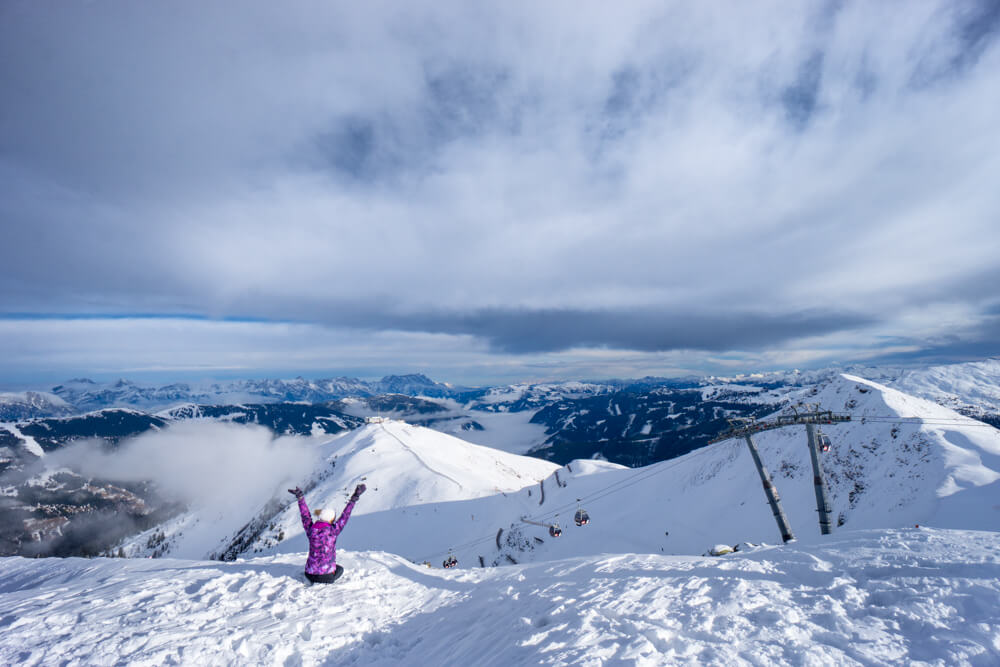 I saw kids who were only four years old on the slopes doing the same moves as I was, and realized that it's not about physical ability. It's really all mental.
Additionally, if you start to get negative about the sport or end on a bad run and want to give up, please give it another try. I had a similar day and really just wanted to quit, but the next day I had a much better run and finally found my groove. From then onwards, I finally enjoyed it.
Think less, move more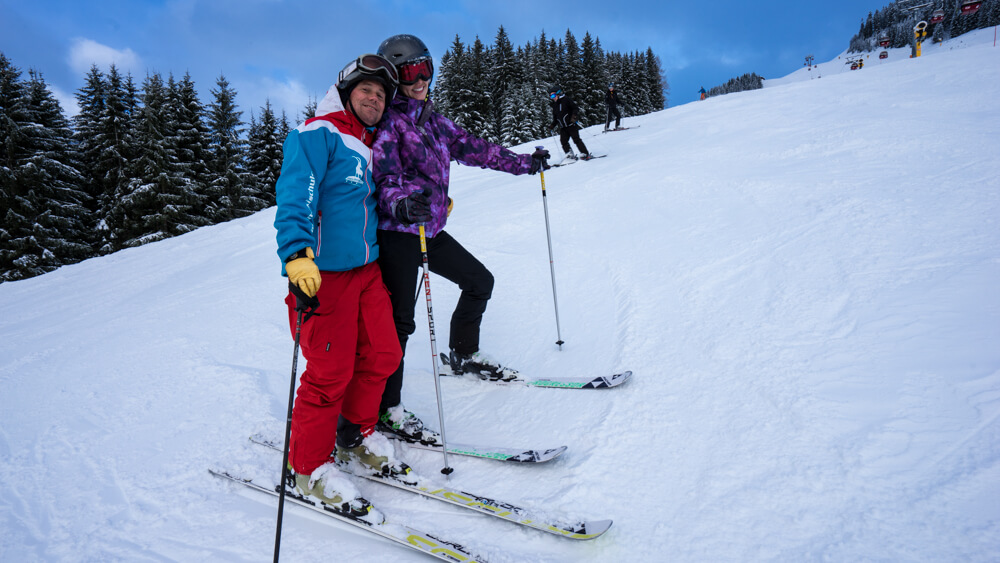 Kids fall less and worry less because they aren't worried about old injuries or getting confused about other sports they've played that involve different body movements, all of which plagued me. They just copy what the instructor does and tend to learn more quickly.
The more scared you are and the more you stress about every little thing, the harder it will be. Skiing for a beginner will almost always involve a few falls and mistakes, but in time you'll find your flow. Like absolutely every sport that I can think of, getting better just means practicing more.
Be patient with yourself
You might have an awesome run only to be followed by a run where you fall more, feel less confident, and need more encouragement. That's totally okay, because if you think about everything else you're good at, if you're honest with yourself, you had ups and downs, right?
Skiing is the same, especially as the conditions on the mountain change and you get tired. Don't get discouraged, just keep going!
Find a ski area with lots of options so that everyone's happy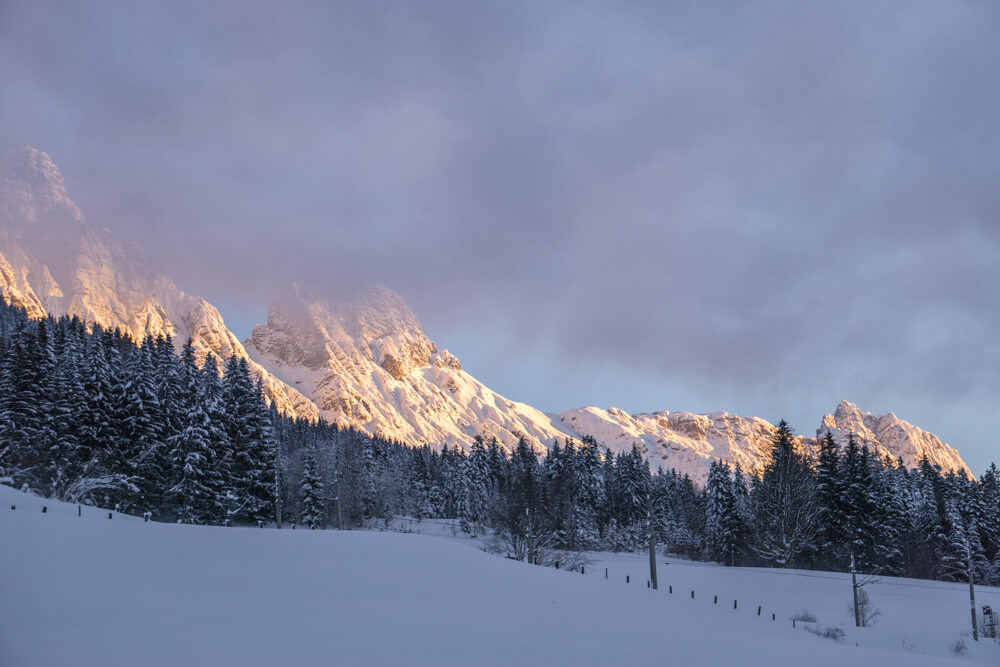 Most of the time I was skiing was just spent with my instructor since my friends were all at a different level. I had a few Mozambican buddies visiting who were more interested in back-country snowboarding since they're much more experienced than I am, plus a couple of skiers who were more intermediate.
We were skiing at Skicircus which incorporates three different valleys and two regions of Austria, providing 270 kilometers of slopes between Saalbach Hinterglemm, Saalfelden Leogang, and Fieberbrunn. There were plenty of slopes for me as a beginner, plenty of red slopes for the intermediate guys, and plenty of off-piste (back-country) slopes as well. Everyone was happy that way, and the scenery was incredible.
Take a break and do other activities in between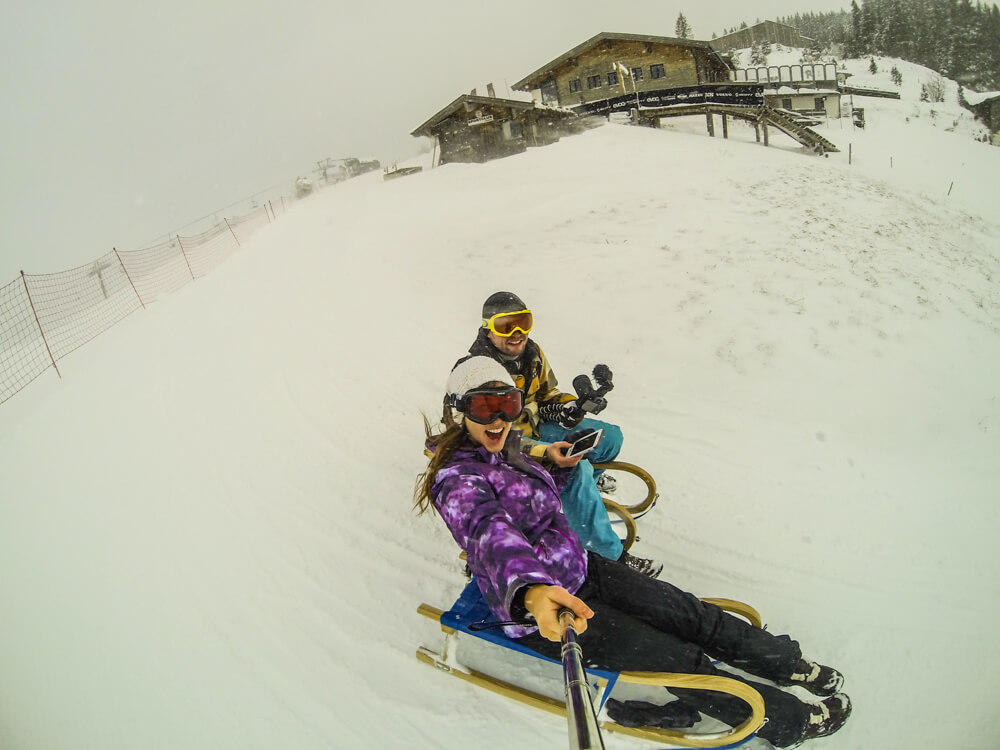 There are tons of things you can do other than skiing in mountains like the Alps in Austria. My personal favorite was sledding down the green slopes. You just take the gondola up, perhaps have a schnapps or two at the Alm at the top, then sled back down, rinse, repeat. Extra points if you get into a snowball fight partway through.
I also snowshoed through the wintery wilderness too, which I can't recommend enough. It's so nice to get a break from the slopes and get some solitude. The tourism office in Saalbach-Hinterglemm actually organizes the hikes for free if you find yourself there.
I also can't leave out après-ski -ski, which is something Austria is known for – it's all about German schlager songs with repetitive lyrics that make no sense, a big crowd of people dancing and singing while drinking warm drinks or cold beers, and everyone then skiing back down after, or in my case, sliding down on a plastic bag. It was so much fun!
Pack the right stuff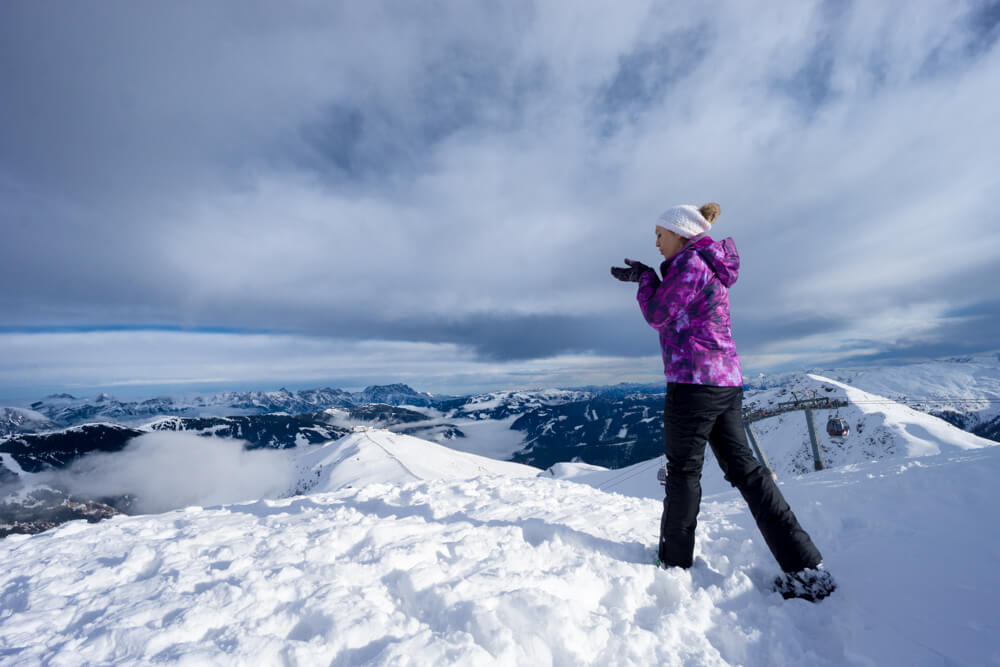 If you're a winter and skiing beginner like I was, then you might want to take a look at my packing list to make sure that you bring along all the things you'll need for a ski trip.
Even though I feared the cold and winter, and especially skiing, prior to giving it a try, I'm so happy to report that I have a new addiction to the sport, and you'll see a lot more coverage of it from me. If I can do it, you can too. If you have any tips to add for skiing for beginners, add them in the comments!
*In the spirit of full disclosure, this post was brought to you in collaboration with the Skicircus in Austria. That said, these tips ring true regardless. Happy skiing!