Hiking is the best way to see the most beautiful natural wonders of this world. It's one of the only ways to really get solitude, to feel a connection to nature, and to see things that few people get to see because of the effort it takes to get there. It's a physical challenge, but that beautiful mountain view, that vista over the ocean, or that sunrise over a volcano are the reward!
I have gone hiking on nearly every continent spanning everything from two weeks to just a few hours. Hiking is without a doubt the activity that has led me to the most impressive wonders of nature that I've ever seen in my life. The beauty is in the places where no roads can go.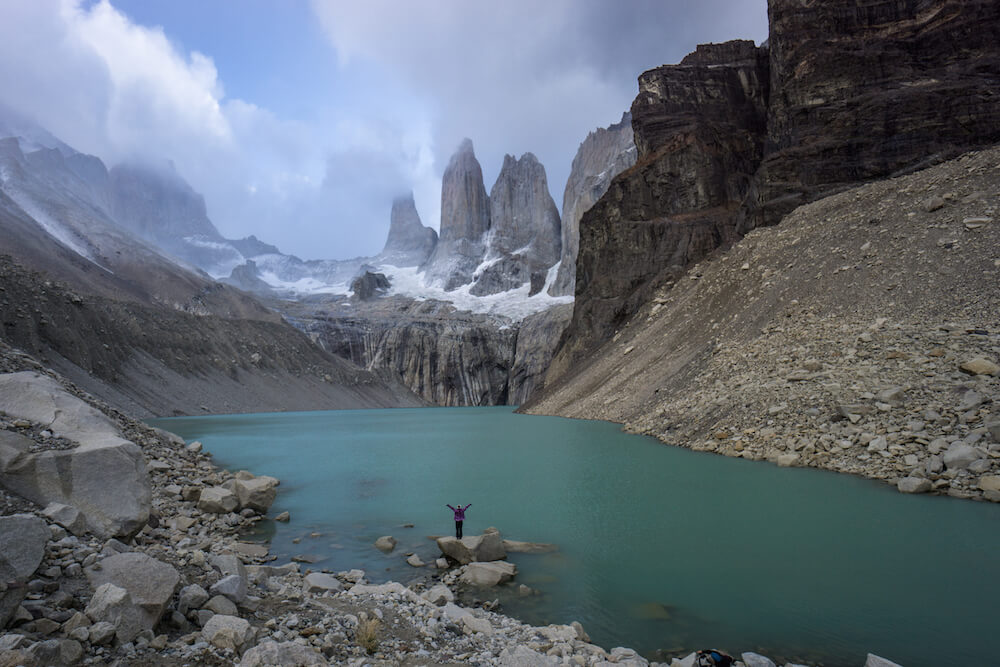 I know that hiking can seem a little daunting for first-timers, especially if you are afraid of holding up the group or not being fit enough to complete it. However with the right preparation, you can better prepare your body and your mind for hiking.
These are a few tips to help you out for your first time hiking to make it enjoyable and to feel better prepared:
*These tips are intended for able-bodied individuals who are healthy and devoid of any major medical issues. Always consult your doctor before embarking on a new fitness adventure.
It's all about what you have on your feet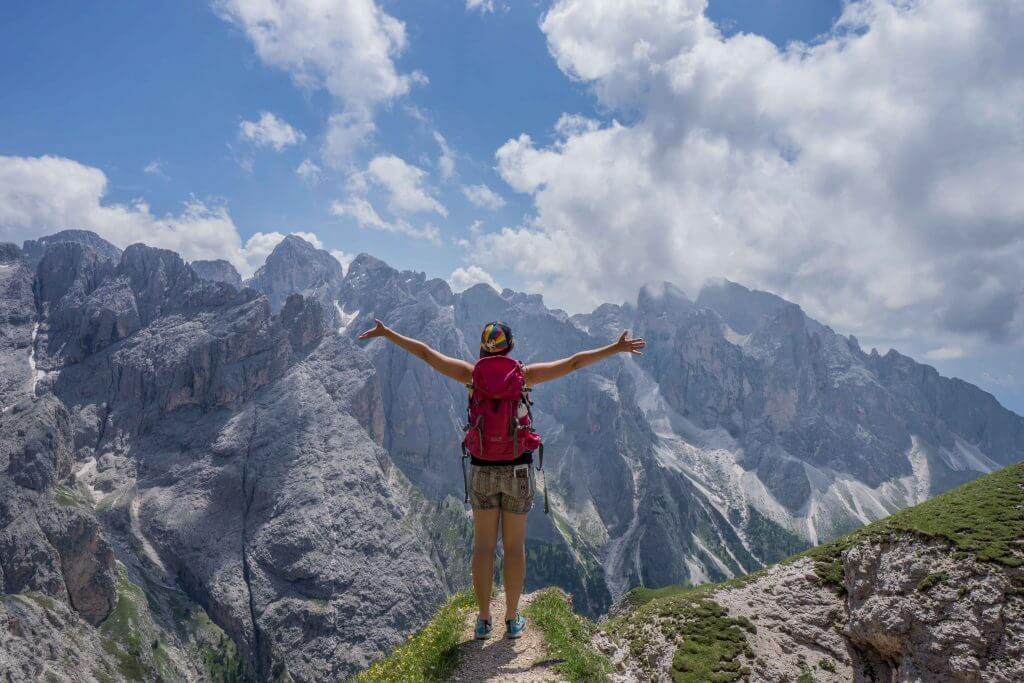 Having a successful hike starts with having the correct footwear. This will vary depending on the type of trail you will encounter and as a word of advice; it's best to break in a new pair for the first time on a short hike.
In general, I would opt for an all-purpose shoe that has ankle support, is waterproof, and offers plenty of support. I like these hiking boots since they offer all of that at a reasonable price point.
It's also important to lace them up snugly so that there's no movement or friction. Bring along blister bandaids just in case, and wear thick, absorbent socks. Merino wool is best but if you have an allergy like I do I suggest a thick alternative.
I also think that hiking poles are a huge help, especially when going downhill. I almost always use them to spare my knees and keep me balanced.
Train First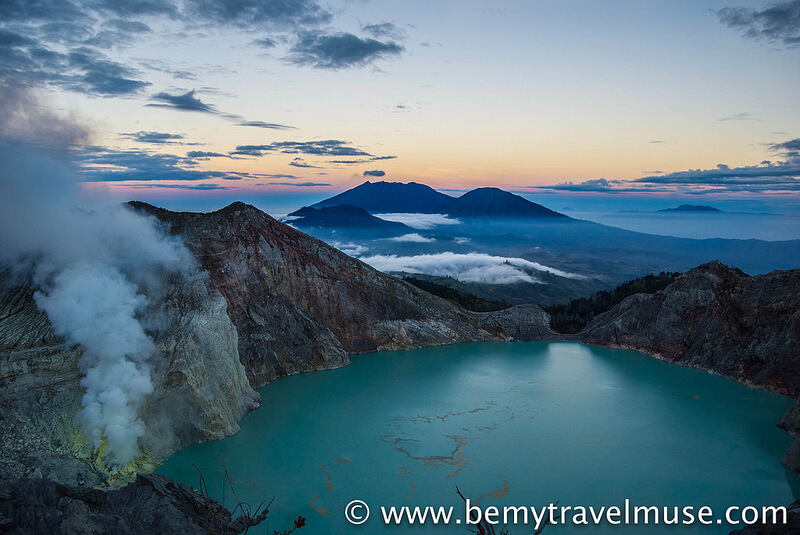 The best way to get in shape for any particular sport is by doing that sport. If you want to prepare for your first hike and are nervous about being fit enough, then find a trail nearby that can help prep you. If you live in the city, get into the gym and to do the stair climber and the elliptical. Train yourself for climbing and using your legs as much as possible before you go.
Now I realize that you may be reading this information the day before getting ready to go on a big hike. Maybe you haven't had time to train and there's no going back now to change it. That brings me to my next point:
Hiking is more mental than physical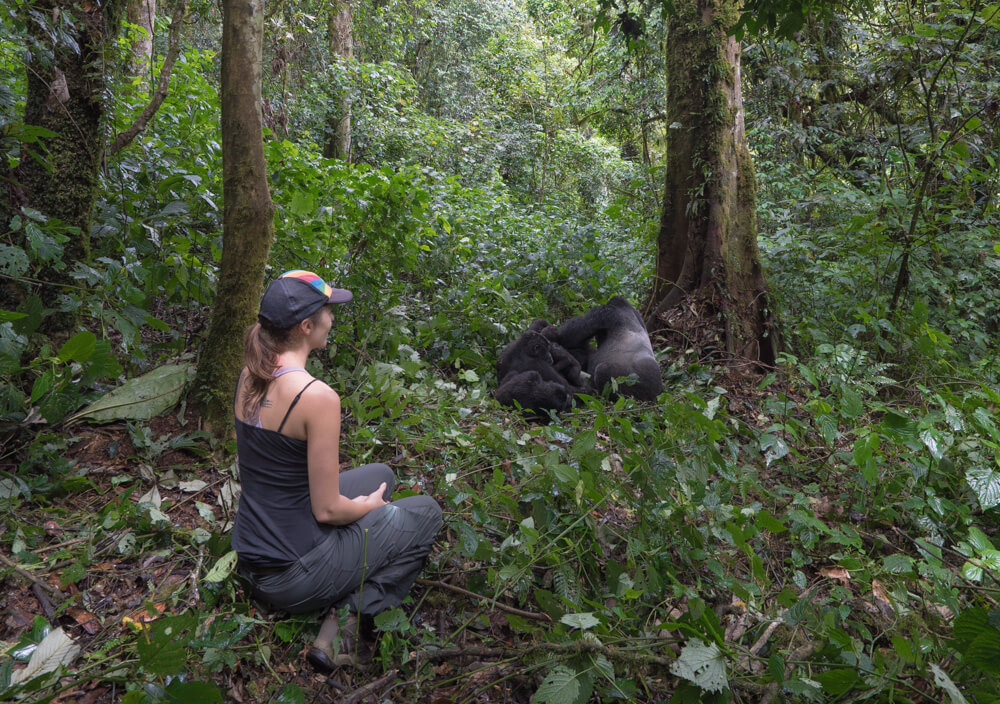 Hiking successfully really isn't about being the most fit-looking person on the trail. It isn't about being the youngest, either. Hiking is about endurance, and much of endurance is mental.
Stay positive with your inner dialogue. Don't say things like 'can't' or 'won't' to yourself. It's amazing how much easier hiking can be when you keep believing in yourself and keep the positivity high. Besides, the challenge is worth it when you reach the end and get an amazing view coupled with the endorphin buzz.
I find that listening to music with an upbeat tempo is also incredibly helpful as well when the trail is tough. It's my secret weapon for turbocharging my pace when I need a pick-me-up.
Honor your body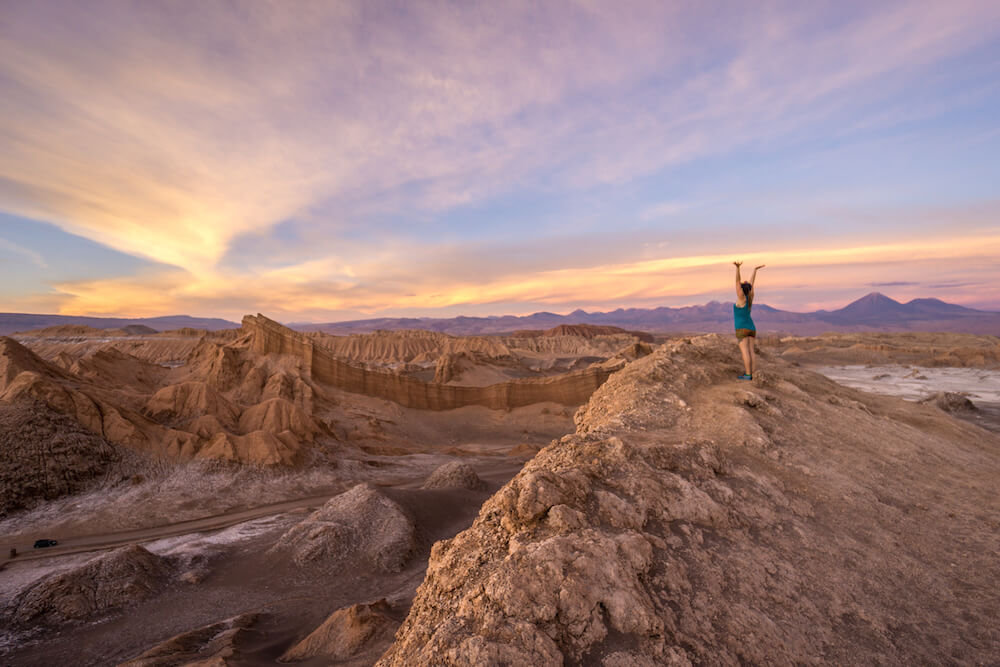 Hiking is not a competitive sport (this is still something I have to remind myself). It's not about being the one to reach the campground or the end of the trail the fastest. Some people are faster than others and that is totally okay.
Never underestimate the power of taking a 30-second break. If that's not enough, extend to one minute. But in general taking a lot of little breaks is really helpful for me when on a really challenging trail. I don't stop for long enough to let my muscles get cold but at least do give them a bit of time to regenerate.
Additionally, level up with your hiking. Try a couple of day hikes before you go into a whole week on a trail without much experience or know-how.
Eat and drink plenty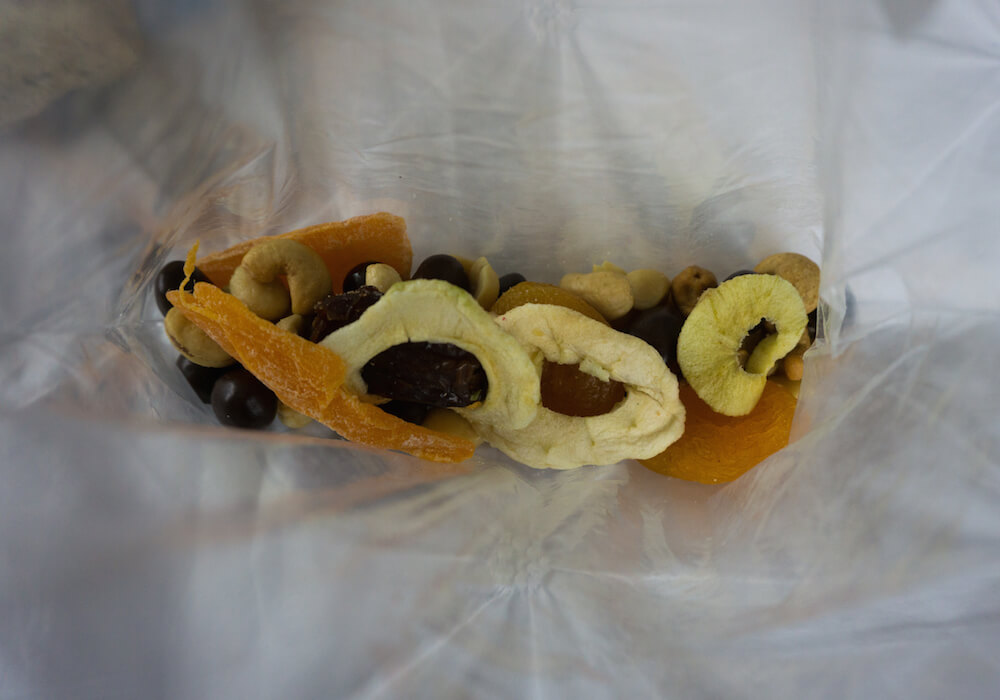 Stay full and hydrated! Try not to let yourself get to the point that you become hungry or thirsty, because energy is the cornerstone of a successful hike. Eat a solid breakfast and bring along snacks that are light in weight but pack plenty of healthy fats and natural sugars.
I highly recommend dried fruit and nuts. They pack a lot of energy for their weight, they are delicious whether it's hot or cold outside, they're all natural, and they're very easy to chomp on while you walk so that you don't have to stop and prepare a meal. I heavily prefer these to energy or protein bars, which are full of chemicals and usually have tons of sugar, too. Just check out a Clif Bar wrapper and you'll see what I mean!
If I impart no other wisdom, please at least remember: It's important to stay hydrated and properly fueled went out hiking. It can make or break you.
How to stay hydrated
Water is one of the heaviest things that you can carry with you on a hike, but is also the single most essential thing that needs to be with you. On many trails around the world, like the Annapurna circuit, hikes in Patagonia, and in Switzerland, it has been possible to refill my water bottle on the trail. However on most trails in the American Southwest, it's not, so it's important to be clear on what the availability of water is on your hike before you go.
Do a little Googling on your chosen hike to see what the water situation is, and remember to bring along a way to clean the water, such as a life straw or steripen. Even though the water is out in nature, it doesn't mean it's always safe to drink without proper cleaning.
Protect your face, wear sunscreen, and bring layers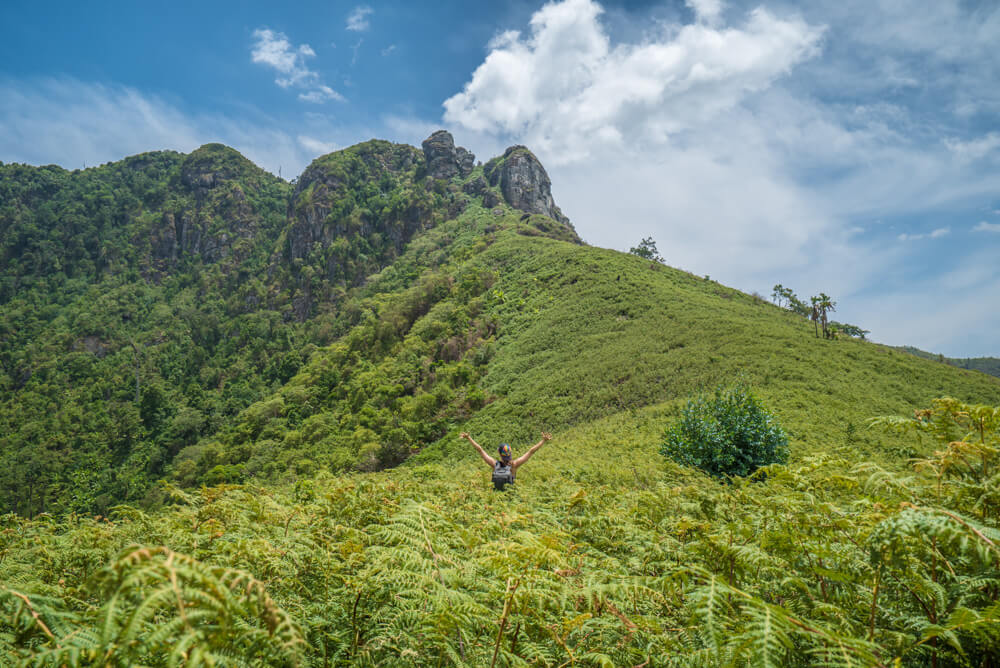 The best way to prep for a hike is to dress in layers. If you will be gaining a lot of elevation, this is especially important. It's equally important to bring a backpack that fits your body well to distribute the weight, if any.
In Southeast Asia, it is generally hot and humid but for the four-day Rinjani hike, I definitely needed a jacket since we got so high up on the volcano. Even for the one-day hike to Mt. Kinabalu in Borneo, we gained so much elevation that I needed a jacket for the cold.
Along most of the trails in Utah and California however, I'm so hot in the summer that a jacket is laughable. In this case it's important to bring tons of sunscreen, hat, and a sports bra that I feel comfortable getting down into because it's so hot. Always get clear on what the weather will be like because being comfortable and warm trumps fashion when it comes to a long hike.
Lastly, if in a jungle, you'll be very happy to have bug spray along.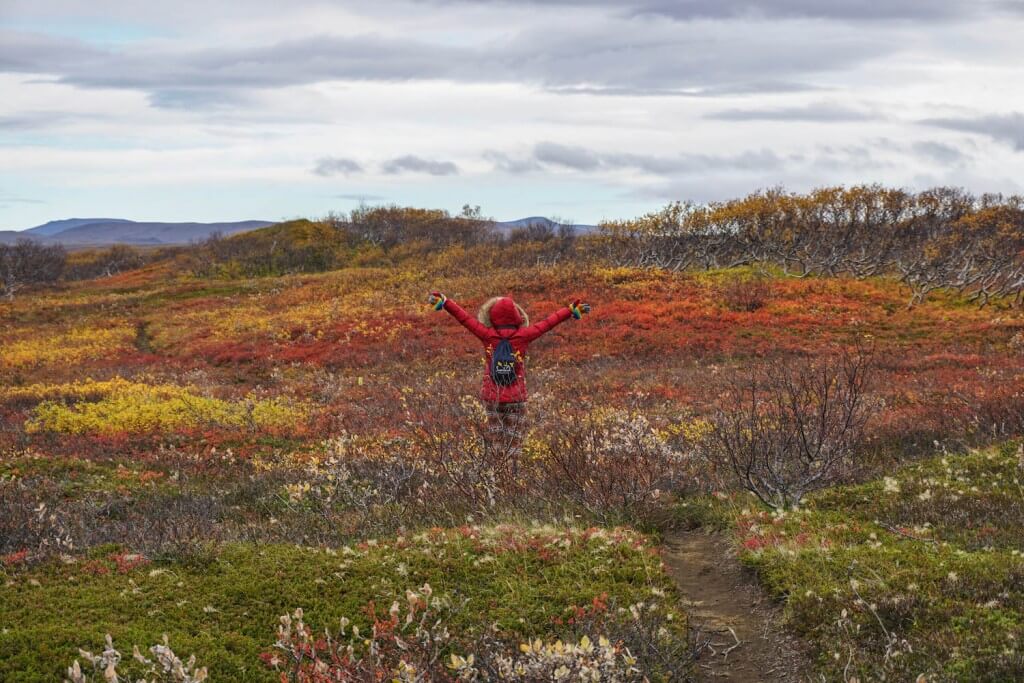 Those are a few of my must-knows about hiking, which all help to make it a more positive, less daunting experience. The key is to enjoy it, to stay comfortable and hydrated, and to honor your level and speed.
Also, don't let it make you nervous. You're there to see something amazing and enjoy the time in nature.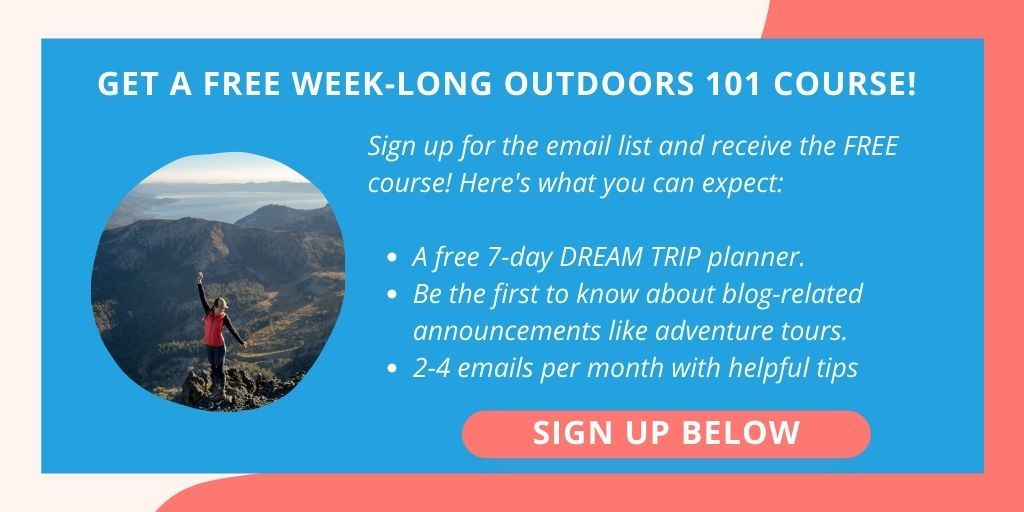 As you hike more and get used to the rhythm of it, it can become an addictive hobby that takes you to literal new heights and sights constantly.
Happy hiking!
Pin me for later: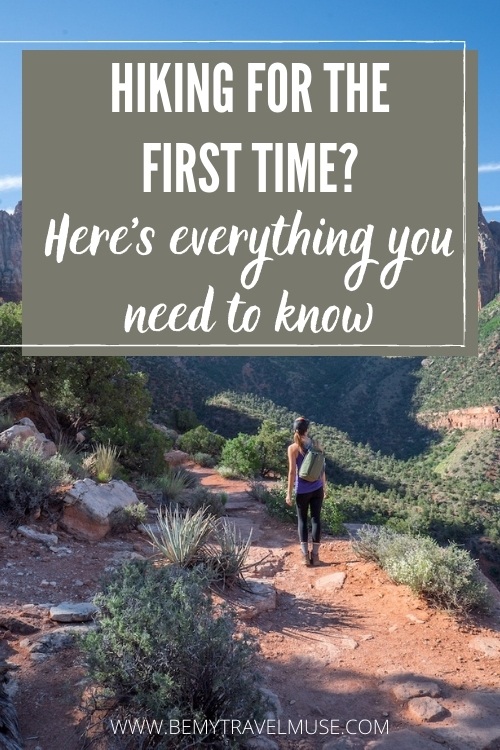 *Some of the links in this post are affiliate links. Any purchase you make through the link supports this site at no extra cost to you.