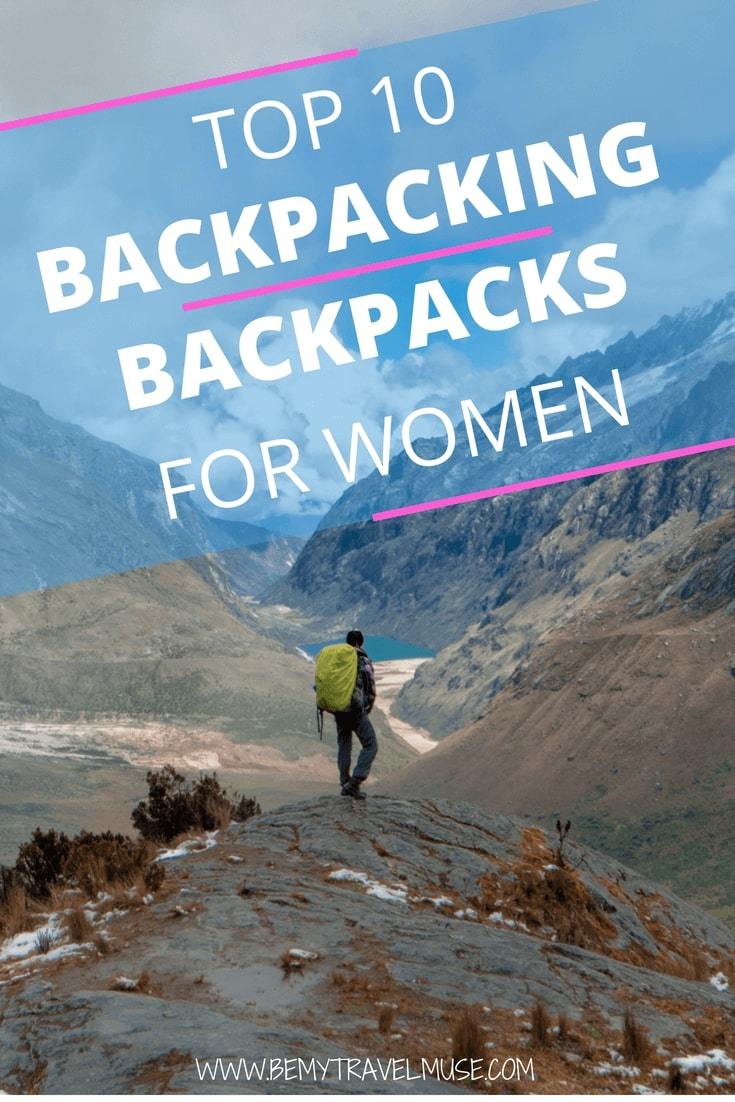 There's nothing like backpacking in the wilderness, conquering one mountain after another. It's one of the most empowering and freeing activities I can think of, testing our limits and showing us what we're made of, and in beautiful surroundings to boot.
I've been doing long-term, overnight treks for several years now covering hundreds of miles and there's no doubt that having the right gear can be the difference between an enjoyable, successful hike and absolute misery. Your hiking backpack is basically your turtle shell — it's your house while you're out there. Everything that you're using is going to be inside or strapped somehow to this backpack.
It's imperative that a hiking backpack fits you in the right way, and is sturdy, resilient, and light. This can be a tall order, so we've done a bunch of research to find the best backpack for hiking, especially for women, because we have different body types and needs!
Taking all of that into consideration, these are the things to think about when making your selection, plus 10 of the best hiking backpacks for women right now (and for our male readers, check out :
Hike Duration & Volume Needed for Your Hiking Backpack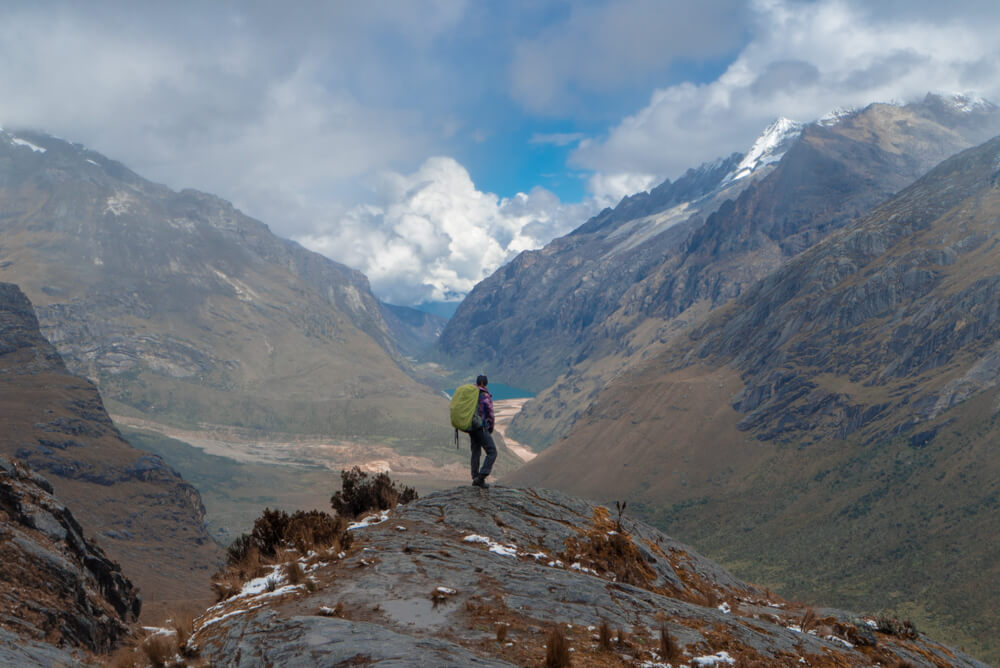 Determining how much volume you need is a good place to start when selecting the right backpack for your hiking trip.
If you're hiking unassisted, you'll always need a tent, sleeping bag, sleeping mat, cooking stove, gas, pots and pans, and enough food for each day, plus one just in case. If you're like me you're bringing along camera equipment as well, and depending on where you're hiking, you may also need an ice axe, crampons, bear canister, sat phone, beacon, and more.
I usually use the same backpack for four days as I would for eight days in the wilderness. Why buy two backpacks, right? However I also have to be careful not to fill the extra space just because it's there. Food is usually what adds the weight and takes up the most space, and this is where I'm always working to reduce the volume and weight.
I typically go with a 75L for a week-long trek. Check out my packing list for Patagonia, Alaska, Kyrgyzstan, Southeast Asia, and for beginners. Be realistic and put together a list (or even take out everything you absolutely need for your trip and judge if it'll all fit) to get a feel of the volume of the backpack you need.
Design & Fit of the Backpack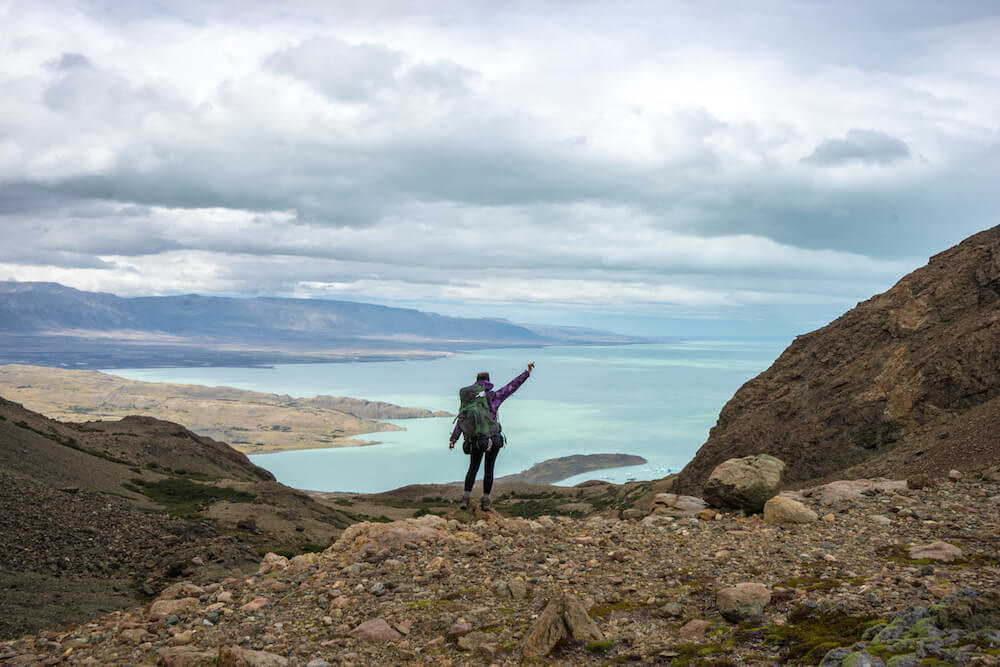 Everyone's body is different. The most comfortable backpack for one woman could be completely different from another. For us ladies, we generally have narrower shoulders and curvier torso than men, and our strongest asset is our hips, so the design for a woman's backpack should take these physical differences from men into account.
One of the most important parts of the bag is the waist belt. It should be long enough to fit around your waist and shouldn't cut into your body. It's where you should be carrying at least 50-60% of the weight, if not more. Check the bag for extra padding and any anti-gravity technology to help with the weight distribution on your back. If you're ordering online, I recommend ordering several, testing them at home with weight, and sending back the ones that don't work for you. Make sure the return policy supports this first!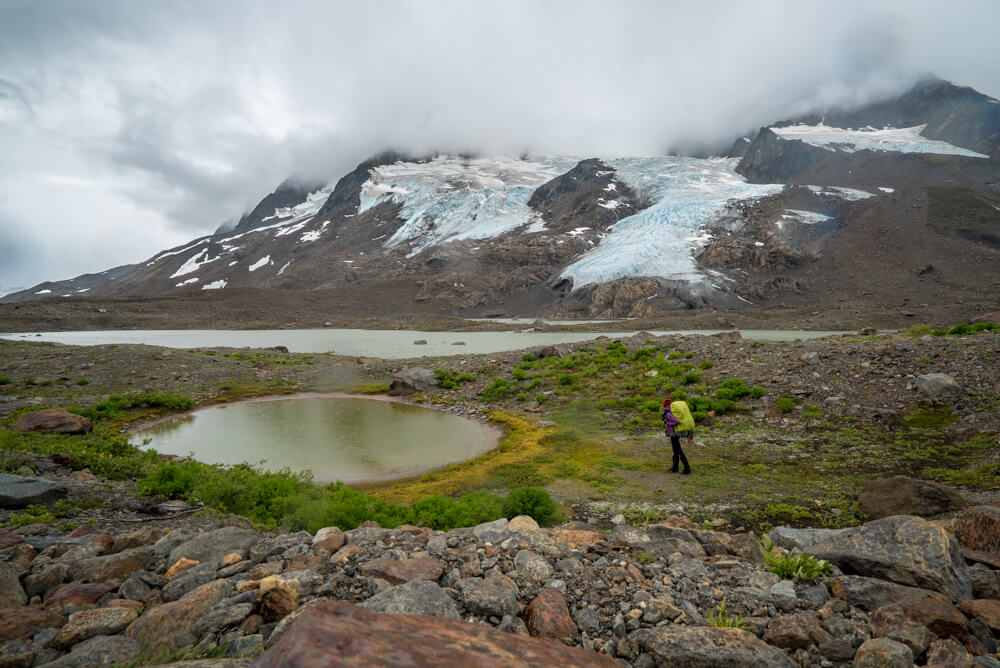 The Best Hiking Backpacks for Women:
Taking all of the above into account, these are the best backpacks on the market right now:

The Osprey Aura is on top of many backpack lists out there for a good reason. The design took every possible factor into consideration from fit to utility, and it is highly loved by women based on the reviews. This is my pick for best all-around bag.
What I love about it: customizable fit, durable, anti-gravity technology which makes it really comfortable to carry on the back, good ventilation, comes with attached rain cover, and a detachable daypack.
What could be better: Only 50L and 65L are available, so it may not be ideal for extended backpacking trips.
This bag is perfect for: Anyone looking for a durable, all-around bag for multi-day hikes.

Osprey Ariel's features are pretty similar to the Aura, except that it does offer more volume variety, and top + front access to the main compartment.
What I love about it: Customizable fit, durable, anti-gravity technology makes it really comfortable to carry on the back, comes with detachable daypack, top & front access, good volume variety (55L, 65L, 75L).
What could be better: Ariel does not come with rain cover, and it doesn't seem to be water-resistant.
This bag is perfect for: Backpackers on extended trips looking for a long lasting, comfortable backpack with good weight distribution.
The Deuter Futura Vario is a well engineered yet affordable backpack for extended hiking trips, thanks to its incredibly thick and sturdy shoulder straps, as well as its weight transfer technology. This number has been around for a while now, and it remains as one of the most-loved Deuter backpacks for women.
What I love about it: Very thick and comfortable shoulder straps, excellent weight distribution from the back to the hips, extendable lid. Various sizes to choose from (34L, 45L + 10L, 50L + 10L , 55L + 10L), top, front and bottom access to main compartment, excellent airflow on the back.
What could be better: The pack itself is pretty heavy because of its construction, it also makes squeaky sounds when on the move.
This bag is perfect for: Anyone looking for a very comfortable, easy-to-carry backpack. It's also great for beginner backpackers because of the price point.
The ACT Lite is another affordable and well-designed backpack for women from Deuter. While it is a one-size-fits-all bag, its compression feature allows users to press the backpack down to 50L, and adjust the back using the torso height adjustability feature.
What I love about it: Value for money, well designed compartments and weight distribution, and the adjustable features work well for women of different heights.
What could be better: It is difficult to access things stored in the middle of the bag, there's no rain cover (bag is water resistant but definitely not waterproof), and the tall and thin design may not be ideal for everyone.
This bag is perfect for: Anyone looking for a relatively affordable option that's suitable for long-term backpacking.
This award-winning backpack is one amazing backpack for women, with many reviews online raving about its comfortability and thoughtful design. The attention to details is clearly shown on the bag, such as the well angled, stowaway water bottle pocket on the side, and the pre-curved harness and hip belt. The backpack provides plenty of room for bulky loads yet many mentioned that they barely felt anything on their back. I've seen this one often on the trail.
What I love about it: On top of the usual comfort and weight distribution, it also has adjustable lower back padding. Well-thought out compartment designs, top and front access to the main compartment, a removable day pack, and durability.
What could be better: The hefty price tag at $300
This bag is perfect for: Seasoned backpackers looking to invest in a high quality, long-lasting backpack for extended trips.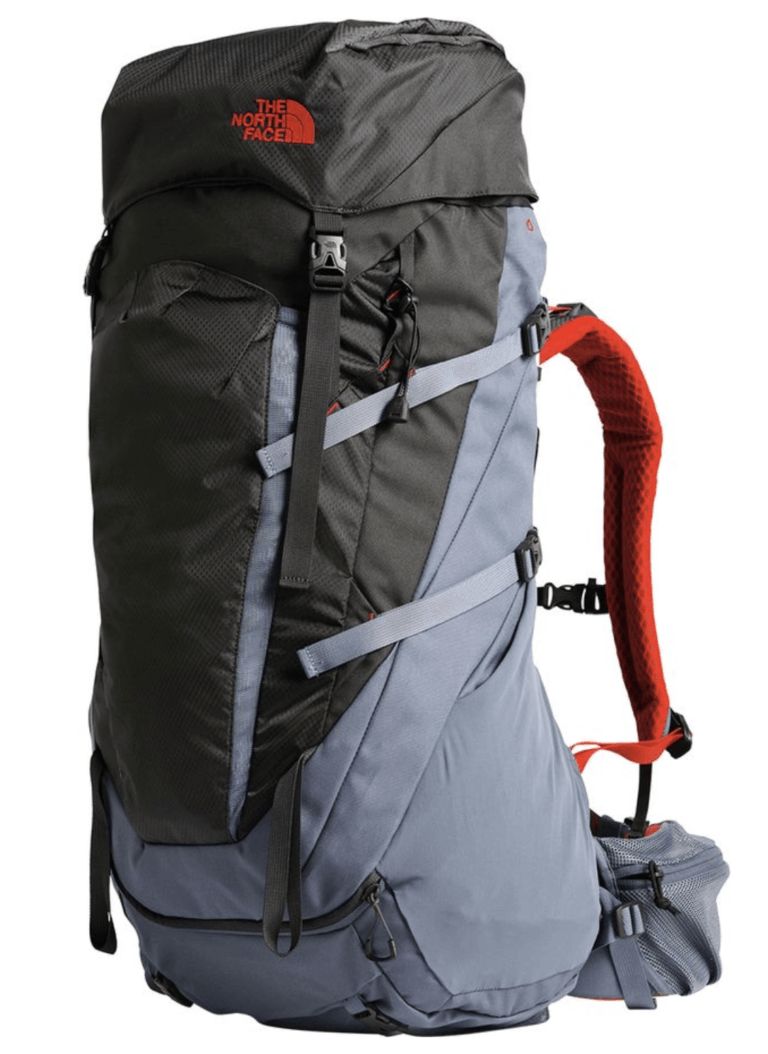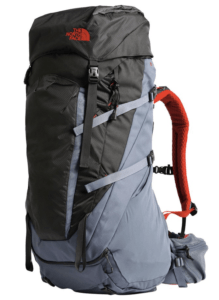 This fuss-free, pocket-heavy backpack is a great option for beginner backpackers. It does everything a standard hiking backpack for women should do, though I'd say that it's not the bag you'd want to bring to a more rugged environment. It's not the most important thing to note on a backpack, but the Terra does come in much more stylish colors than most other backpacks out there. There's nothing wrong with wanting to look cute in the wilderness!
What I love about it: Great compartment design, access to the main compartment from the side, adjustable features, affordable price tag, and stylish design.
What could be better: It should offer more loops for attachments, it has limited volume due to its narrow design, and I wish it came with a rain cover.
This bag is perfect for: Backpackers looking for a standard backpack for a multi-day hike.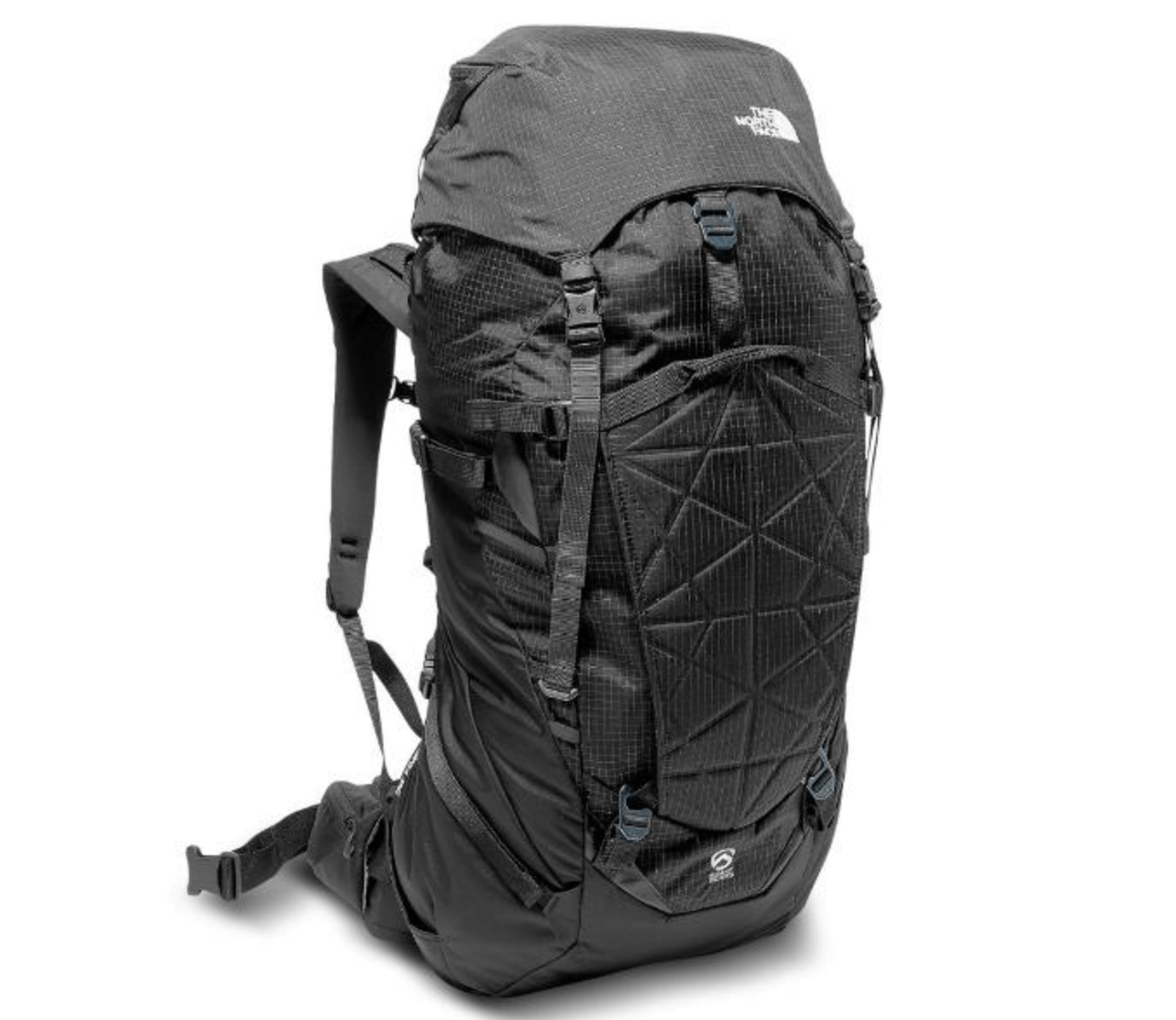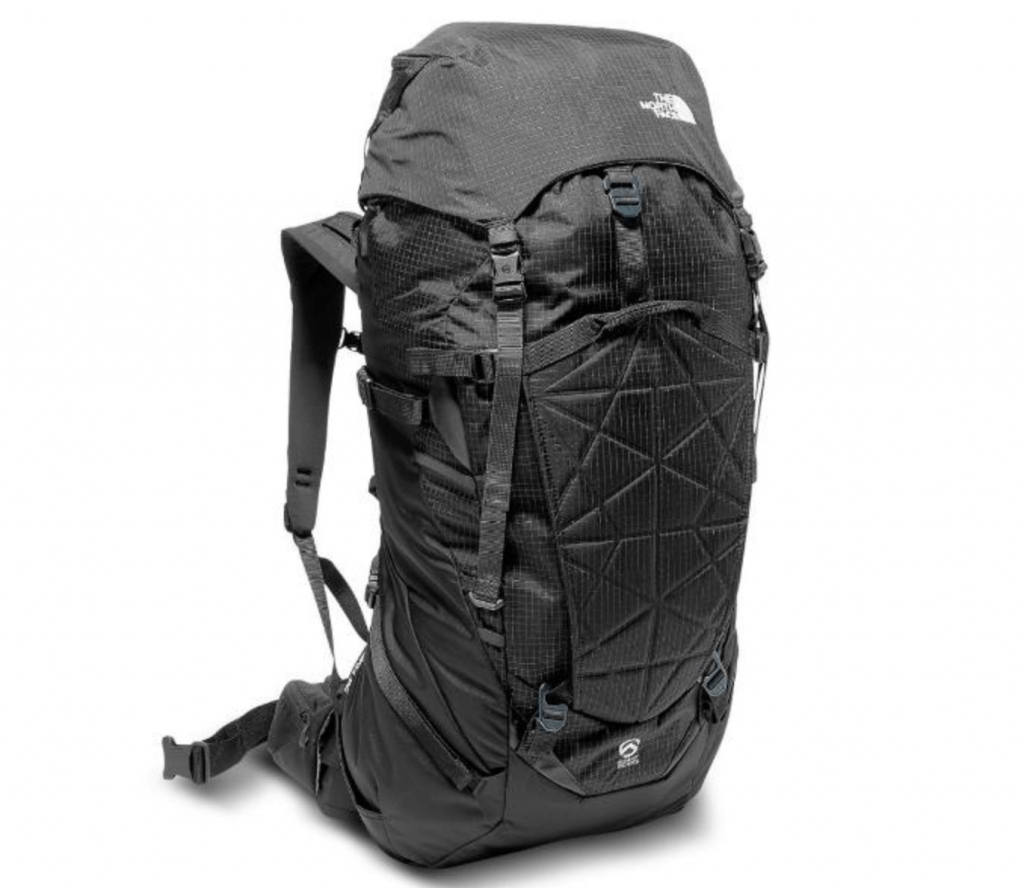 Built with expeditions and alpine guides in mind, the Cobra is made to last and endure harsh conditions. Plus it comes with lifetime warranty! If you are a fan of alpine hiking, this is definitely the bag for you. Reviews online rave about its incredible durability, and its sleek and cool design is just the cherry on top.
What I love about it: Very versatile thanks to the removable top lid, frame, & hip belt padding which allow users to strip the weight from 1.3kg to about 0.5kg, incredible attachment options, durability.
What could be better: It's marketed as a unisex bag, so it's not designed specifically for a woman's shape. It will be essential to try this one on with weight in it before hitting the trail (as it is with all backpacks) to make sure it fits properly.
This bag is perfect for: Technical backpackers looking for a backpack that is going to last a lifetime.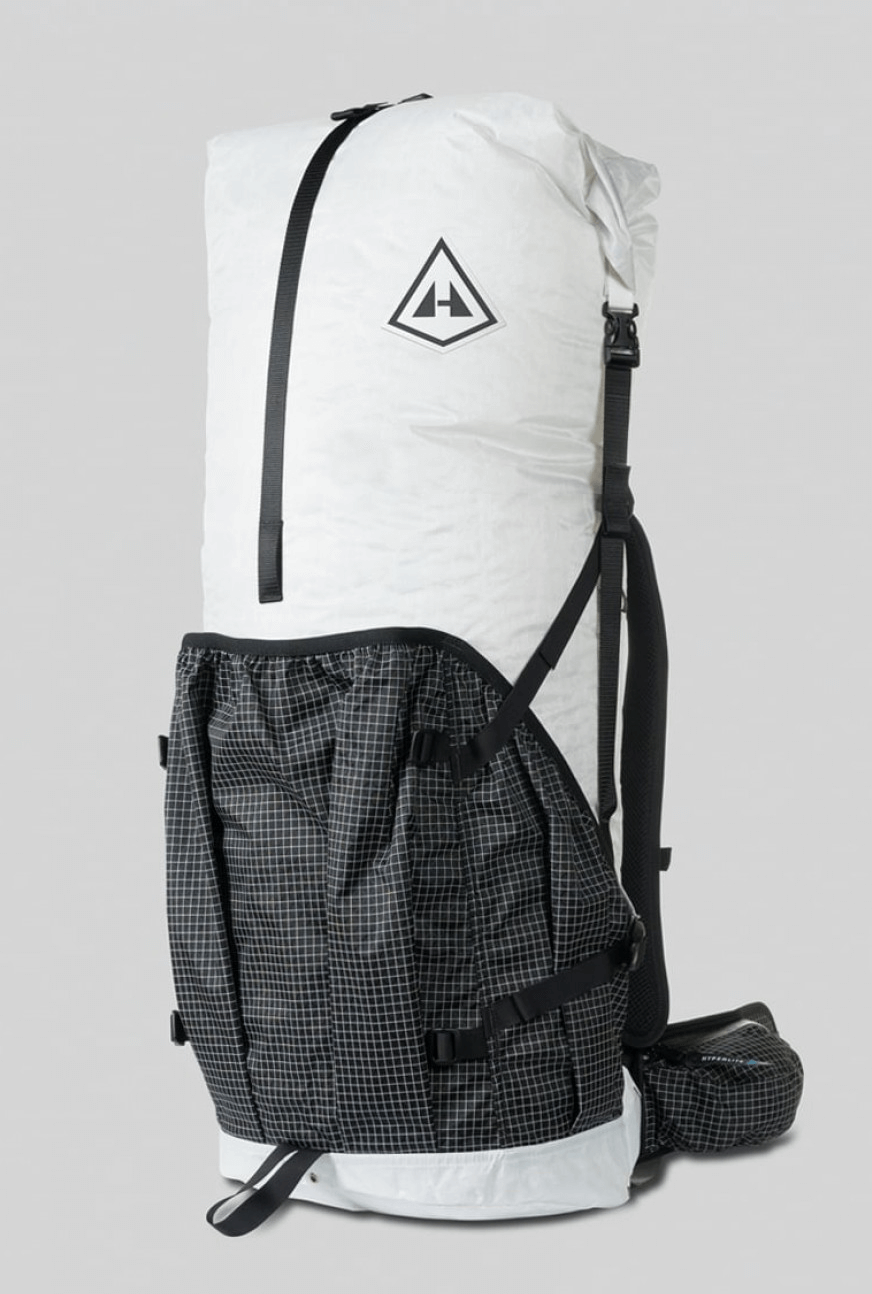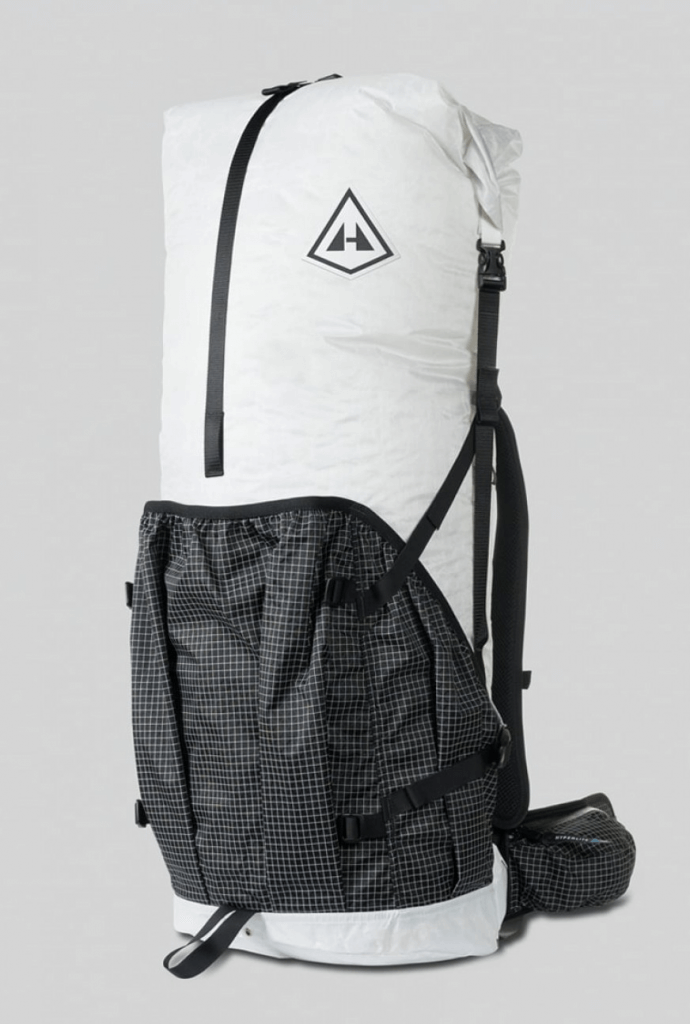 This backpack is compatible to the Cobra from North Face. It is built to last and endure harsh conditions. The backpack is waterproof, which makes it ideal for trekking in wet conditions. While this is actually a unisex backpack, its good range of sizes can help you find the right fit for your body.
What I love about it: Rollable top and compression straps help with adjusting the size of your backpack depending on your needs. It's waterproof, durable, and one of the few backpacks out there that can be fold down to fit in a duffel bag when the backstays are removed.
What could be better: Because of how it's designed, you only get 3 different compartments – the main, the front, and the side, which could be annoying when you want to get something that's at the very bottom of the pack. It is also more expensive than the North Face Cobra, though both bags offer very similar features.
This bag is perfect for: Backpackers looking for a very flexible, durable and high volume backpack for technical hikes.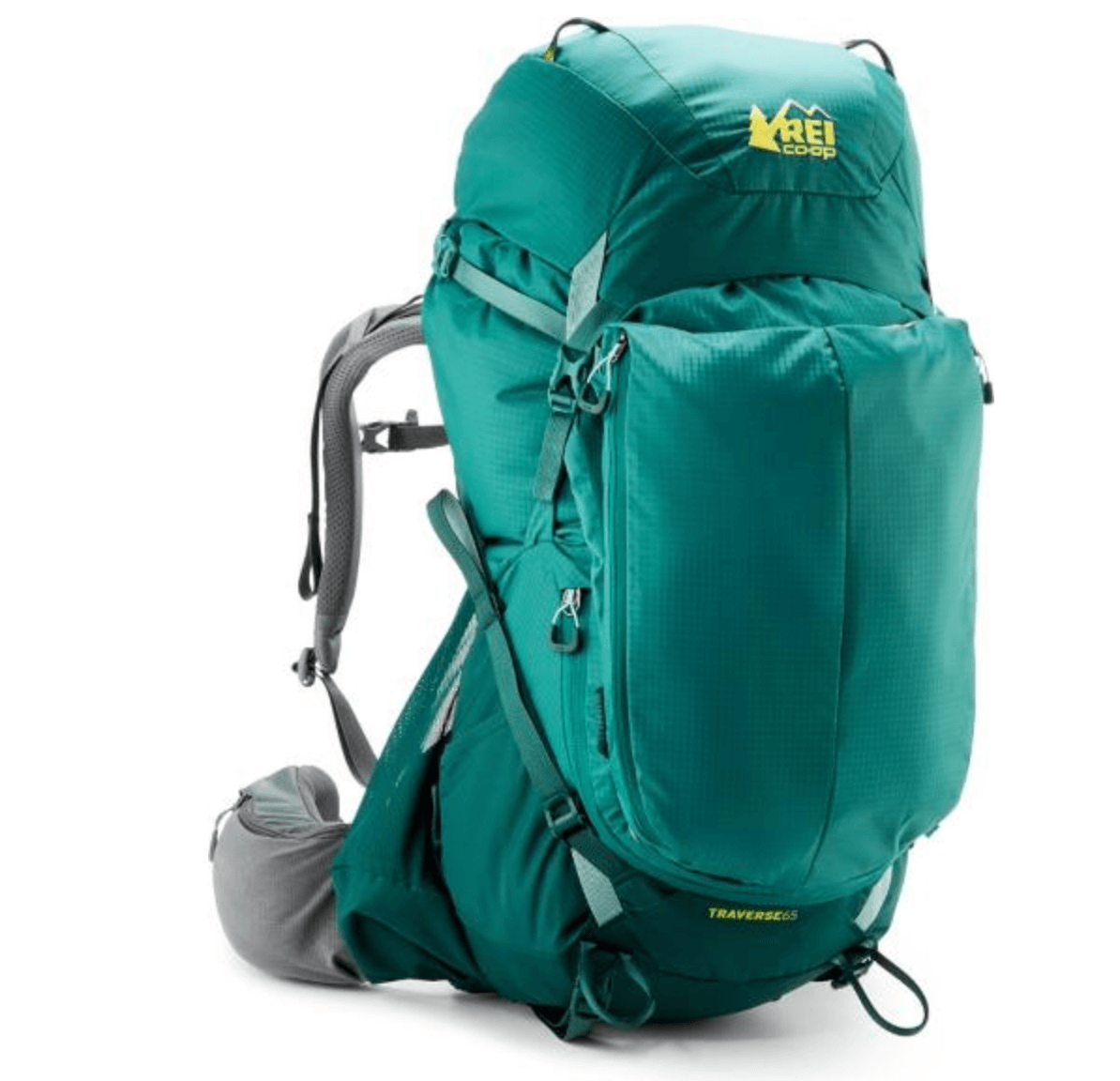 REI's in house brand's superstar, the Traverse, is well loved by its users for plenty of reasons. It's like the design team took note of all of the best backpacks out there and applied them to the Traverse. From the awesome ventilation thanks to its highly breathable back, to its uplift technology that reduces the load on your back, Traverse is an awesome backpack that should be on your consideration list. The backpack that I use, the Venus, was the precursor to this backpack.
What I love about it: The large capacity, 4 entry points to the main compartment, well designed compartments that allow organization, removable top lid which can be converted into a daypack, and value for money.
What could be better: The women's version only comes in 65L, which is smaller than the Venus at 75L. The durability also seems slightly questionable, as a few reviews online mentioned that the bags started to show wear after just a few uses.
This bag is perfect for: Anyone looking for a comfortable, well designed backpack with large capacity for multi-day hikes.
The Kelty Coyote is the most affordable option on this list, but still offers the features and fit that are essential for a good hiking backpack. In my opinion, the Coyote has one of the best compartmental designs out there, with ample organization for you to strategically store your gear.
What I love about it: Affordable price tag, comfortable, excellent organization with its 6 enclosed compartments.
What could be better: It is not the most durable backpack out there, can only handle a light to mid-load, so it's good for multi-day hikes but not extended trips.
This bag is perfect for: Entry-level backpackers looking for an affordable and comfortable option.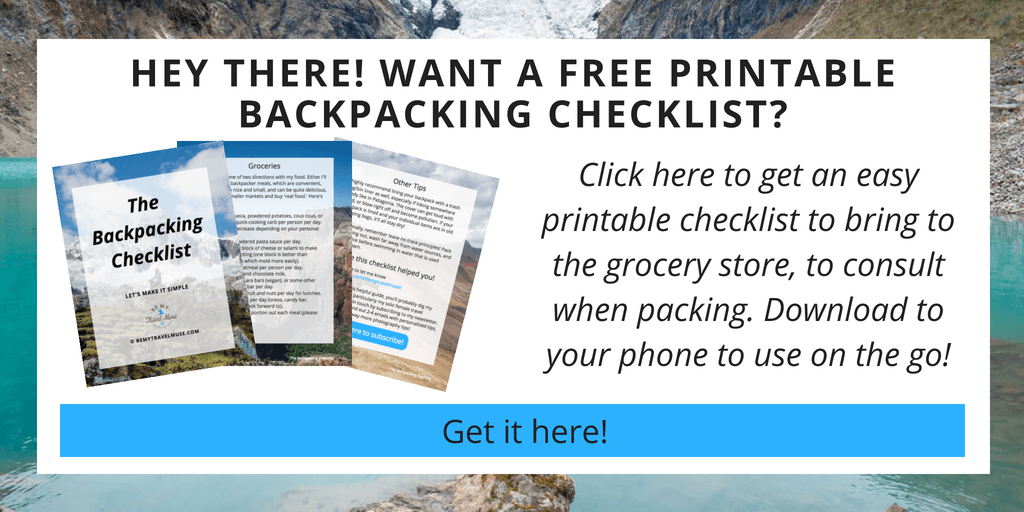 I hope this post helped you to find the right backpack for you. If you're a male reader and looking for something similar, this guide for the best backpacks for hiking for males is a great resource.
Remember, regardless of what you read online, each woman's body is different and it's important to test the bags with weight in them before you hit the trail. I'm often surprised to find that a bag might look great on the rack, but be a completely different story once I try it on, especially with weight.
That said, this list should help you narrow it down, focusing on backpacks that are light, durable, and versatile. Happy hiking, ladies!
*Some links in this post are affiliate links, which help support this site at no extra cost whatsoever to you. I only recommend products and services I genuinely believe in. Your trust always comes first!
Click to read more posts about
Outdoors 101