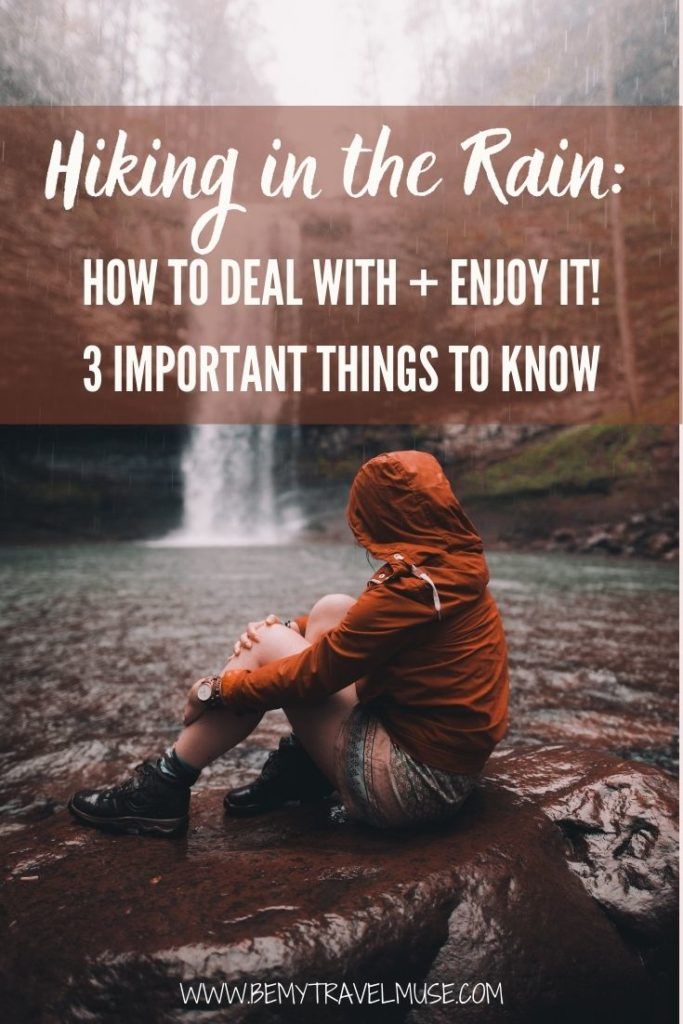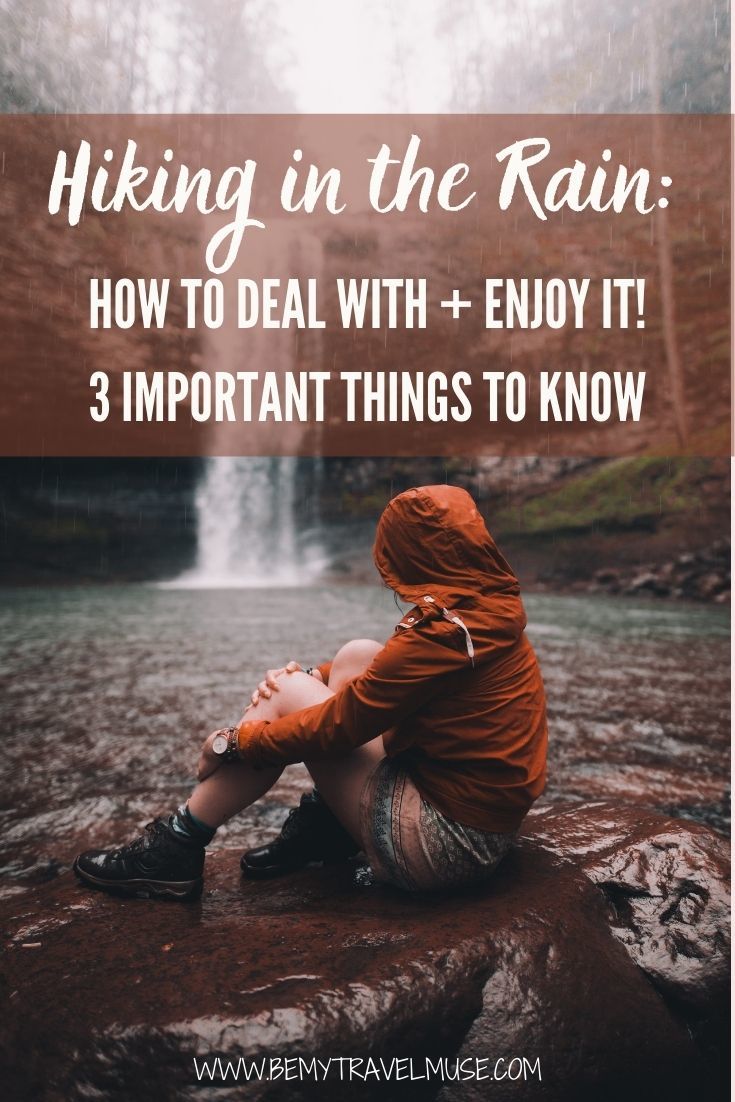 I know what you're thinking, who in their right mind would want to go hiking in the rain?
What's to like? It's muddy, cold, and wet!
I would tend to agree with you, my friend, I don't particularly enjoy hiking, and especially camping and backpacking, in the rain. I would go as far to say it sucks.
But do you know what the problem is with our perspective? Our attitude! Because you and I both know that no matter how great a forecast looks, the mountains can create their own weather and if you backpack and hike enough, getting caught in the rain is a guarantee.
So what can we do about this matter? It seems the best case scenario is we are well prepared for it, know that it's coming, and try to find ways to enjoy it.
Rain Gear Preparedness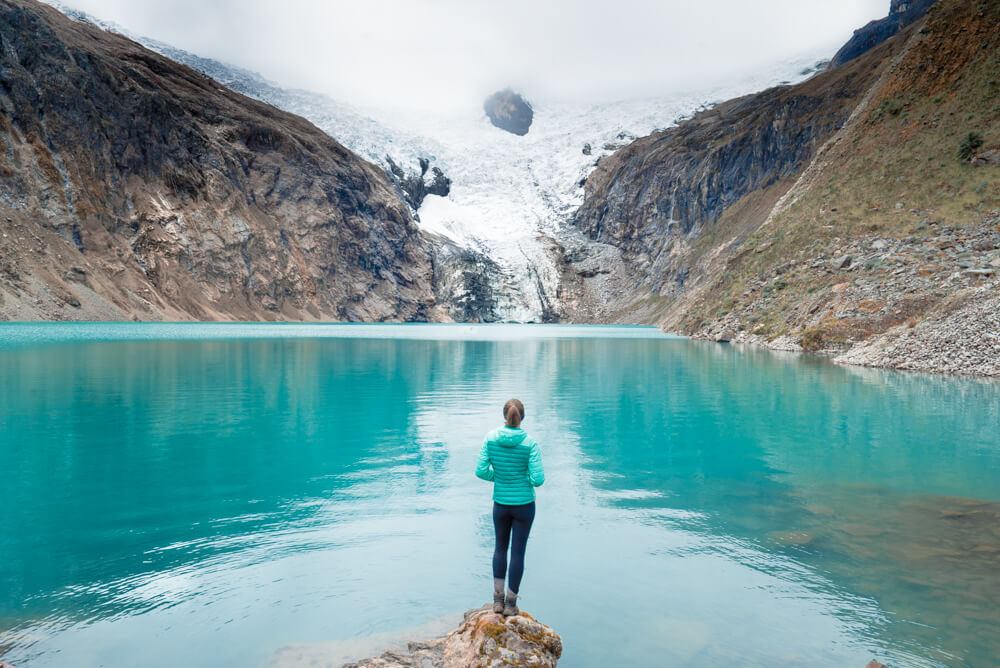 The key to finding ways to enjoy your hike even if it's raining lies in remaining warm and dry.
So to Gore-Tex or not to Gore-Tex?
Pants
I've been rained on, and snowed on, on several of my long-term backpacking trips and although I always have a lightweight pair of rain pants with me, I rarely put them on. I always wear the same pair of thick, quick dry lululemon leggings on cold-weather hikes, and when it's warm I wear much thinner, quick dry leggings as well.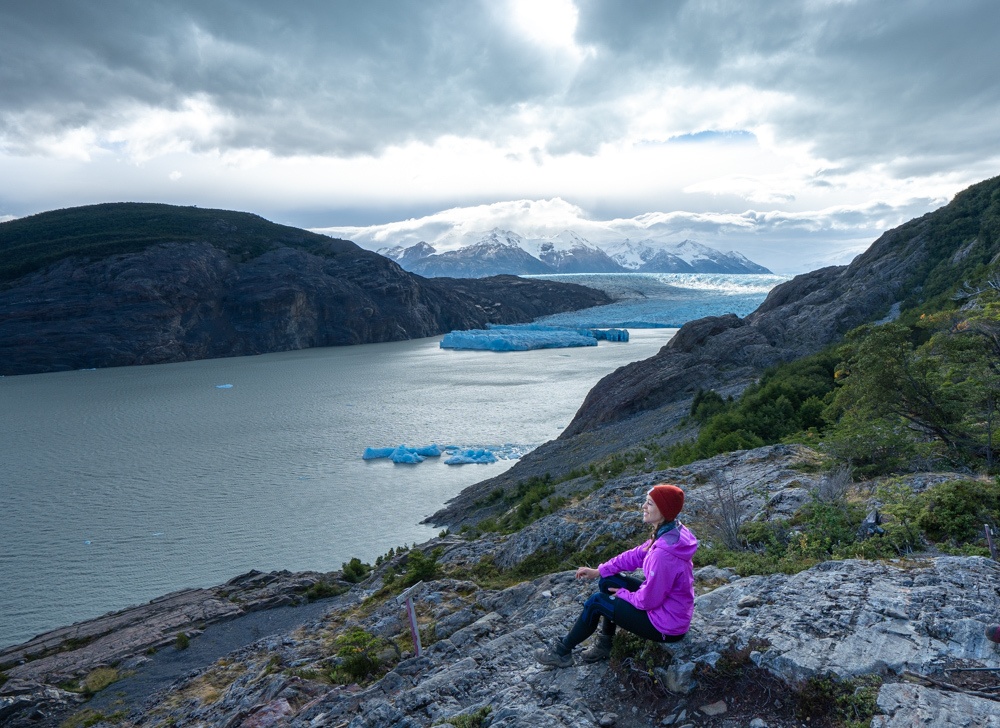 The thing is, while Gore-Tex creates a nice rainproof jacket and pant combo, it's so good at sealing everything out, it seals everything in as well and makes you sweat. So to me it seems like an expensive way to still be wet at the end.
It's still good to have a pair of rain pants handy in case it's sideways rain and you can't get dry, but if you pick the right leggings that are thick and quick dry, they can be a great option, too.
True winter hiking is different, and I have more to say about that here, but for now I'm talking about above-freezing rain, which I've encountered on most multi-day mountain hikes, even in the summertime.
Jackets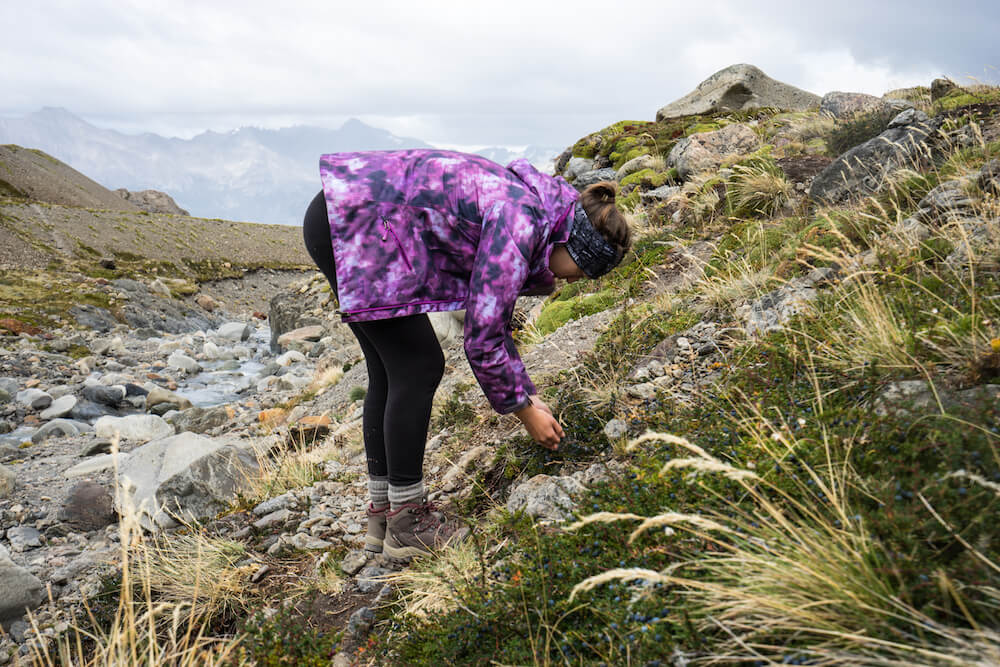 On top I tend to wear a thermal base layer followed by ski jackets if it is a hike somewhere very cold like Patagonia or Alaska, since they are designed to be waterproof and provide great wind protection. Otherwise, I travel with a waterproof shell from REI that I can throw on over other layers. I really believe in buying quality gear over cheap gear, as it's actually much cheaper in the long run (and better for the planet, too). You only need one good rain jacket, and why buy it more frequently than once every 10 years? That's how I feel, anyway.
Bag covering and waterproofing
Finally, your bag. If you're going to use a rain jacket, get one of those with several points of connection going around each of your hip straps, the middle, and the top. But I like to take it a step further by lining my backpack with a bin liner and individually wrapping up my electronics in plastic shopping bags (I don't know about you, but shopping during Covid meant a lot of plastic bags ?).
But I'm always recycling and reusing these bags and recommend that you do, too.
With all of those things taken into account, plus good, waterproof hiking boots, and waterproof gloves if it's cold (these are by far the best I've found after testing many), I don't have to be uncomfortable when hiking in the rain. The water mostly rolls off me and all of my gear stays dry, so while annoying, it's no longer uncomfortable.
The Mud Situation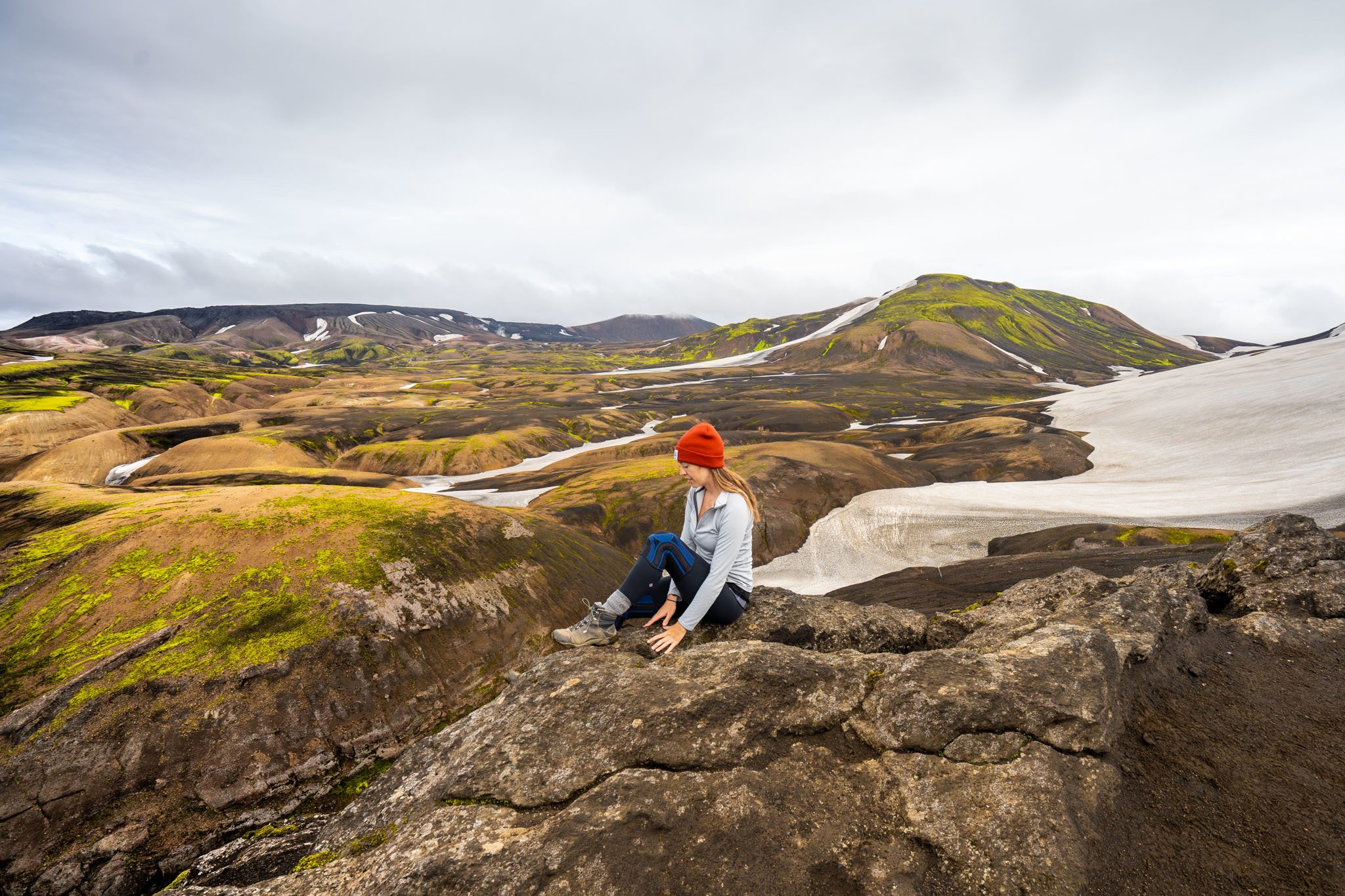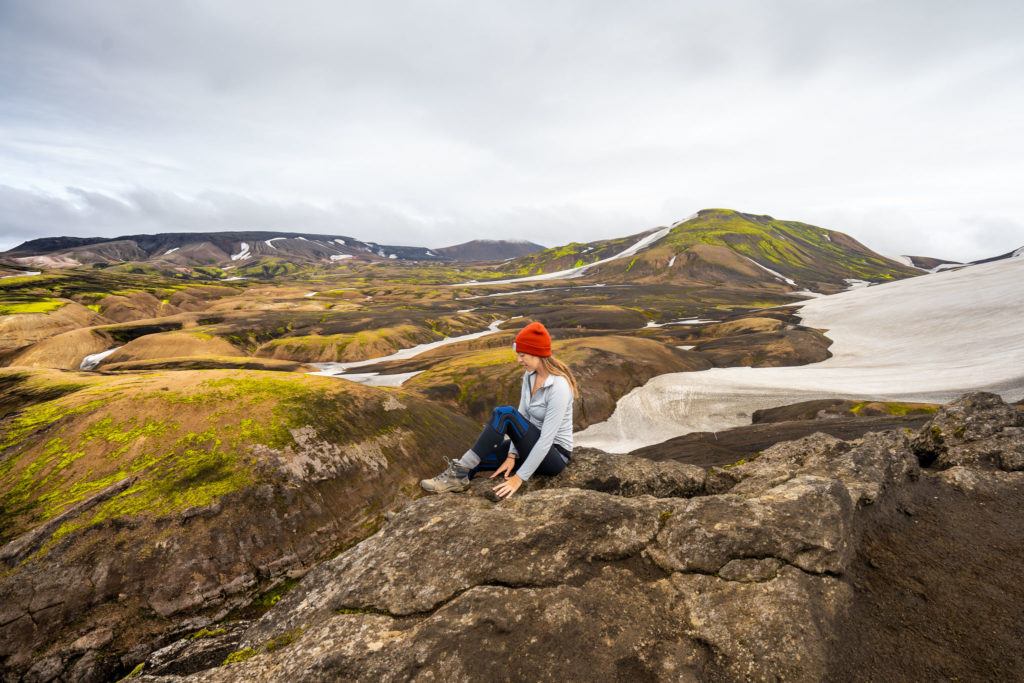 "But what about mud?" I hear you thinking.
It's true, mud can ruin a hike, or slick rocks can stop it before it even starts. First, I would make sure you've read up on the trail or backpacking route you've selected, which is a good idea before every major hike.
For example in Milford sound in New Zealand, I knew not to attempt the hike if it were rainy due to the slick rocks. But in Patagonia it rains so often that I just plan on mud and prepare by having waterproof boots, as mentioned above, as well as walking sticks, which I find help tremendously with weight distribution, helping my knees, and balance with mud or bad weather.
I had the same ones for almost 6 years now, and definitely recommend investing in some! I don't care if they are nerdy, they work!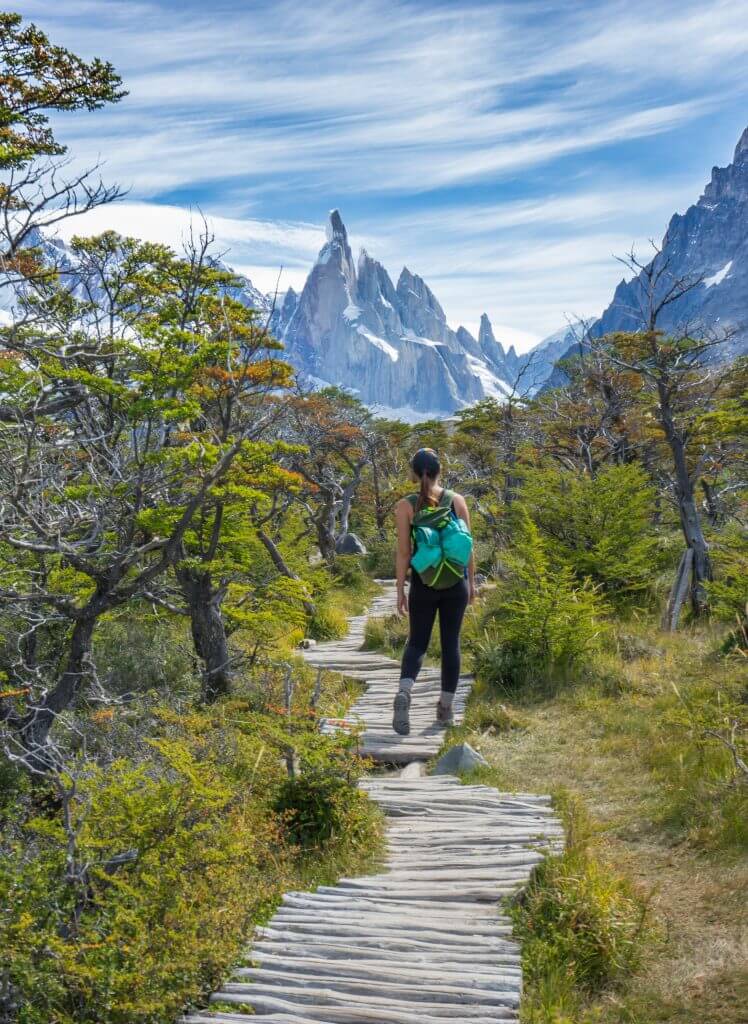 If the trail really is impassable, select a different one if possible, or wait it out until it's a bit less muddy and rainy.
All that said, it's rare that the rain truly makes the trail so impassible that you can't hike it. But please do be careful not to wander off of the trail, creating social trails due to the mud. This creates erosion that overtime, can wear down vulnerable landscapes and make recovery almost impossible. This is the issue right now in Torres del Paine National Park in Patagonia. Get waterproof boots in power through!
The Camera Situation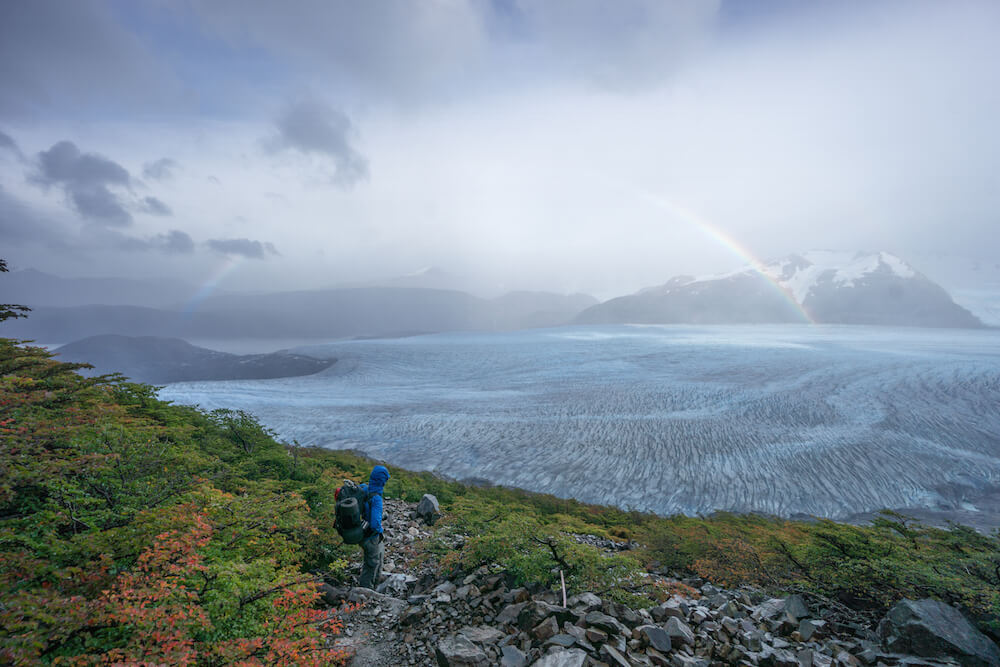 There's actually much to look forward to in the photography department when you're dealing with rain. The sunsets or sunrises after the rain clears are just that much more stunning and dramatic. Plus, there is the possibility of rainbows!
My camera can handle a tiny bit of moisture, so I'll sometimes use the shower caps that come for free in hotel rooms, and secure them around the camera with a hair tie. but if it really starts to rain I put it away, safe and sound, always willing to take it back out at a moment's notice if the moment is right.
The verdict: can it be fun?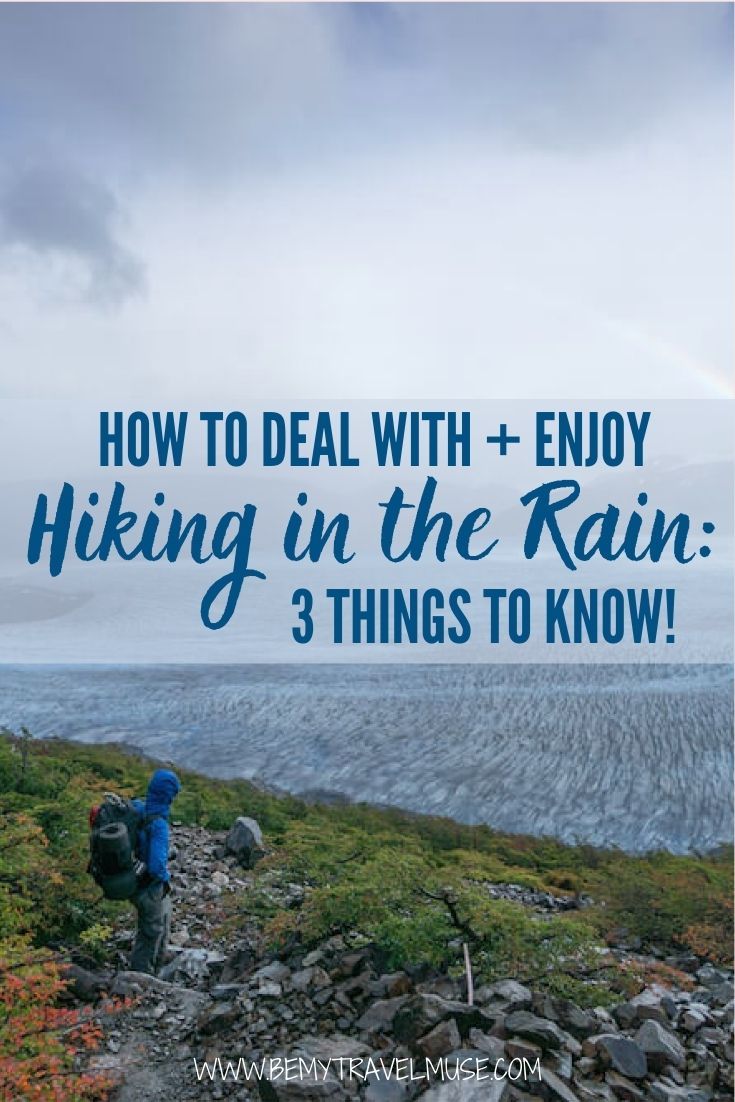 Dude, yeah!
Enjoying the outdoors often means the weather that comes with it. That might be wind, rain, snow, and darkness, but when it comes down to it, you get to be in beautiful places, to enjoy nature, and that often means accepting all of it.
*Some of the gear in this post is linked via affiliate links. If you make a purchase through these links, you support this site at no extra cost whatsoever to you. Rest assured we only recommend what we use and love!