The American South is home to some of the most diverse landscapes and even some of the most diverse populations that the USA has to offer, making it a fantastic place to take a road trip. Whether you are looking for a quick weekend trip or a longer, more elaborate one, we've got you covered with these awesome routes:
8. Houston, TX to New Orleans, LA
This epic road trip can be started in either of these iconic southern cities and takes you through a part of the deep south that is rich in history and culture. This is certainly a trip for those of you who have a bit more time on your hands, as it's longer in distance and covers many cities that you may want to spend more time in:
7. Nashville, TN to Atlanta, GA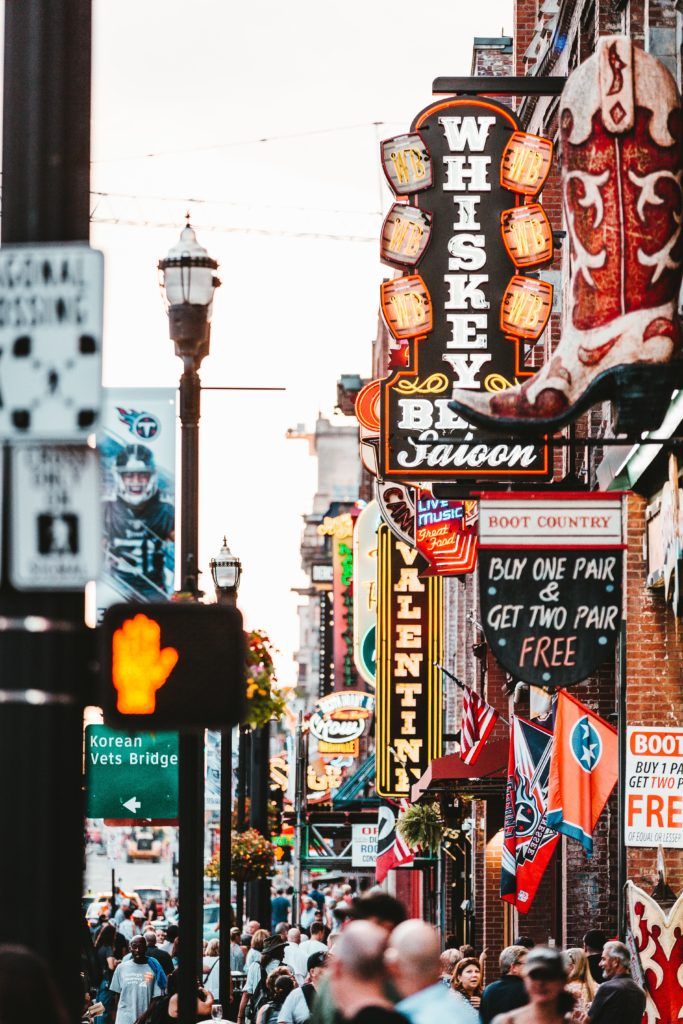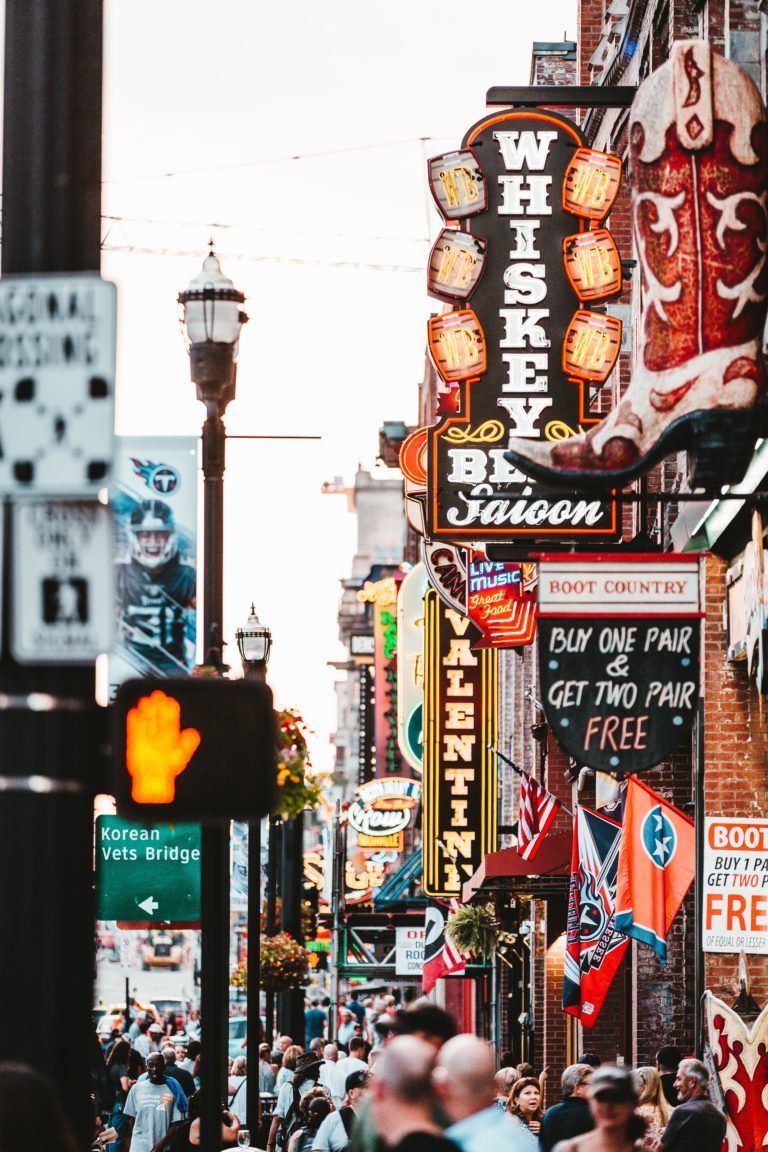 Another longer trip on this list, this one will take you from the Tennessee hills all the way to the deep south. Get ready to see the landscape change as you embark on your journey:
Nashville, TN: This musical city is full of stellar restaurants, bars, and museums alike. Check out the original venue of the Grand Ole Opry at the Ryman Auditorium and make sure not to miss the Country Music Hall of Fame and Museum.
Chattanooga, TN: Certainly underrated, this charming city is a great place to get your fill of the outdoors. Catch a sunset at The Pedestrian Bridge or take a hike to Foster Falls at South Cumberland State Park.
Franklin, TN: Known as Tennessee's best kept secret, this quaint city is known for its southern charm and chic atmosphere. It has quite a few Civil War sites and even a couple whiskey distilleries that are certainly worth stopping at.
Birmingham, AL: A visit to Birmingham, no matter how long or short, would not be complete without a visit to the Civil Rights District. There you can find the U.S. Civil Rights Trail which includes the Civil Rights Institute, which has a wealth of exhibits and projects to explore. The city is also famous for its BBQ, especially at places like Dreamland and Saw's. Birmingham is the beginning of the Civil Rights Trail, too!
Montgomery, AL: Also along the Civil Rights Trail, this city is a great stop for history buffs. The Legacy Museum is known to be one of the most important and influential places in the city.
Atlanta, GA: Atlanta is a cultural hub of the south, the birthplace of Martin Luther King, Jr., and definitely worth spending time in. Visit the Center for Civil and Human Rights or take a tour in the King Historic District for an engaging look at the city's rich history.
6. Charlotte, NC to Jacksonville, FL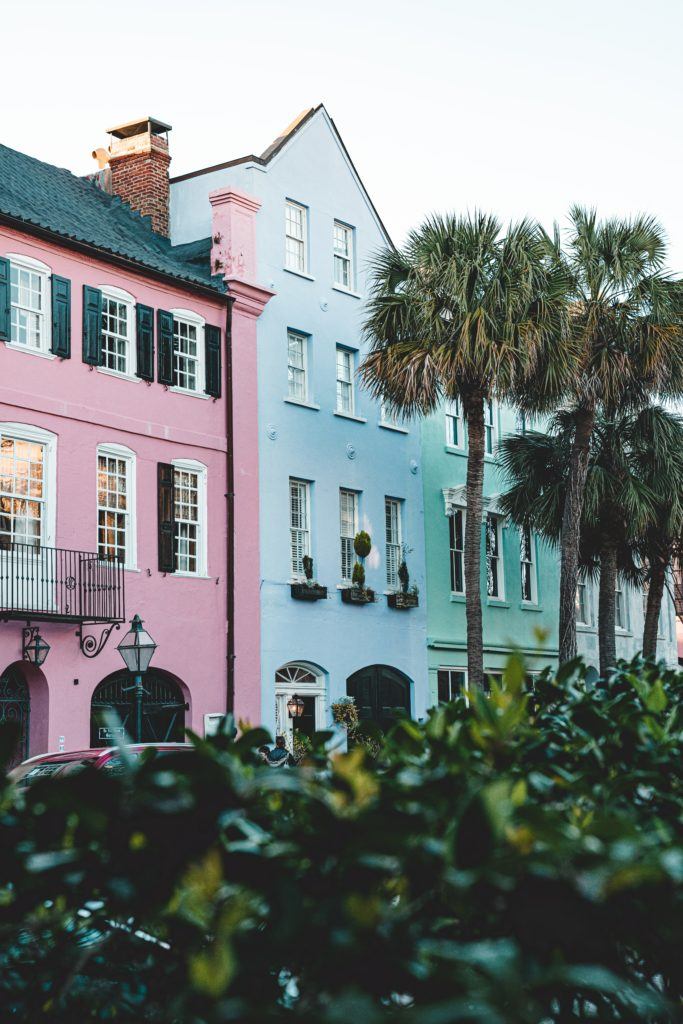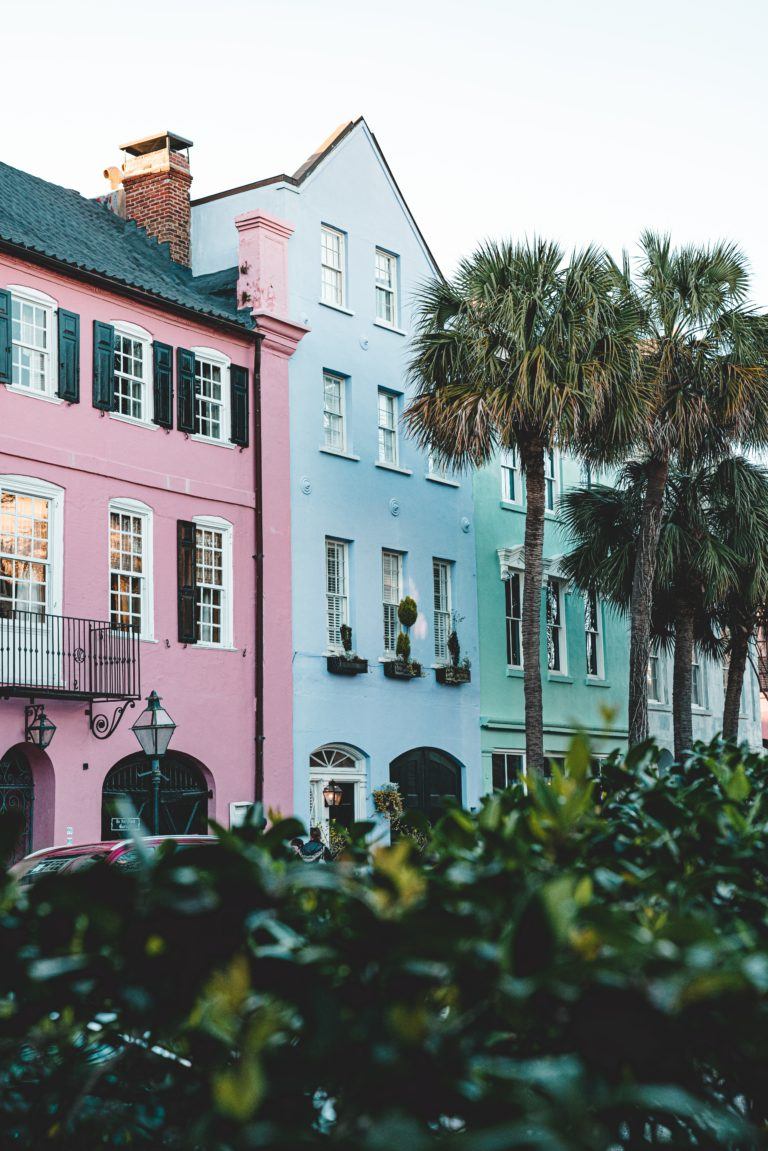 The drive from Charlotte to Jacksonville is about 6 hours nonstop, but can be stretched out as long as you have the time for. These stops along the way highlight some of the best places in the south:
Charlotte, NC: The list of things to do in this lively city is quite long, making it a great place to start a trip. Don't miss the Billy Graham Library and the Mint Museum, which are both unique to Charlotte.
Columbia, SC: On your way south, stop in Columbia and do some shopping at the Soda City Market before heading to nearby Congaree National Park for a scenic hike.
Charleston, SC: Another southern bucket-list city, Charleston is charming and brimming with historic landmarks, green spaces, and great food. Take a house tour at Middleton Place or explore the Magnolia Plantation & Gardens to get a feel for the city's architecture and history.
Savannah, GA: Savannah is a southern icon, and for good reason. Explore the city on foot and enjoy the charming architecture. For more ideas on where to go and what to do, check out our Savannah Guide!
Jacksonville, FL: As you make your way further south along the coast, consider stopping at St. Simons Island or Fernandina Beach before making it to Jacksonville. Soak up the beauty of the beach at Little Talbot State Park or Kathryn Abbey Hanna Park.
Jacksonville's chill beach atmosphere is the perfect way to bring this road trip to a close after the bustle of these vibrant southern cities, which could all be a trip destination on their own.
5. Tampa to Miami, FL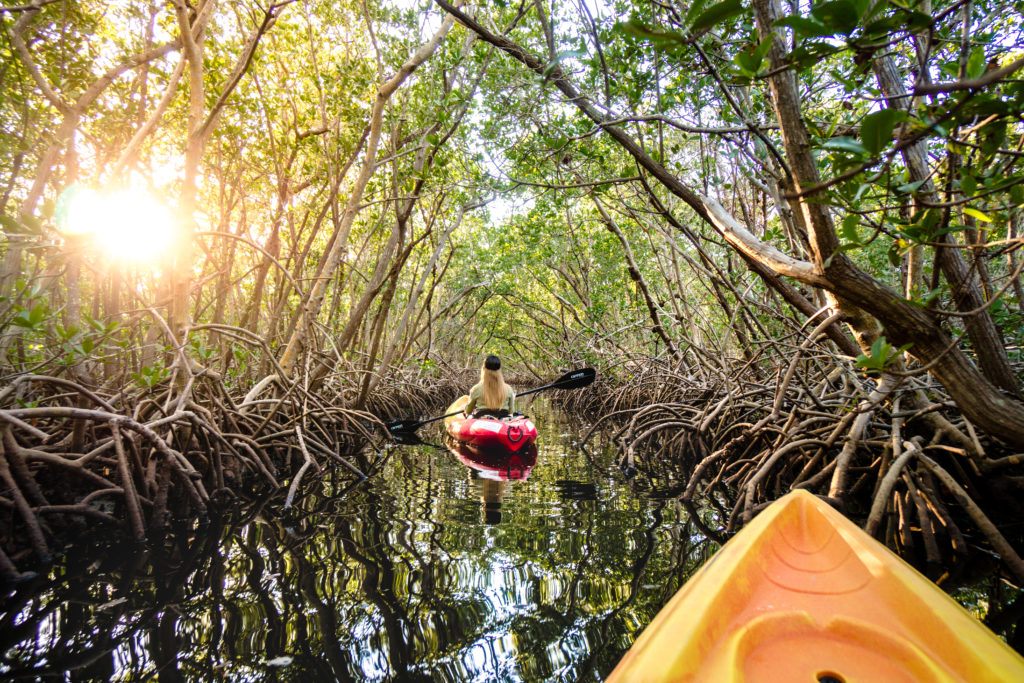 From one coast to another, driving from Tampa to Miami is a delight. Not only will you get to soak up the sun on some of Florida's best beaches, but you can also get your fill of outdoor adventure at Everglades as well.
Tampa: Take a drive on the Sunshine Skyway Bridge before parking the car to stroll along the Tampa River Walk. There, you can take a river taxi for an even better way to see the sights.
Sarasota: Head south to Sarasota and discover that this wonderful city has more to offer than just its famous beaches. Myakka River State Park is one of the oldest and largest state parks and a great place to get acquainted with wildlife.
Fort Myers: Another great place to enjoy nature, Fort Myers has a lot to offer for those who love water such as paddleboarding, kayaking, and snorkeling. Make sure to stop at Six Mile Cypress Slough Preserve where you can learn more about local wildlife preservation efforts.
Naples: This small beach city is known for its stunning ocean views and gorgeous parks. The Naples Botanical Garden and Corkscrew Swamp Sanctuary are both popular attractions that capture the area's beauty.
Marco Island: Smaller and less crowded than most beaches in Florida, Marco Island is the perfect place to relax. Head over to Keewaydin Island where there are no cars, roads or bridges to get a real taste of island life. South Marco beach is where you can find turquoise water and pristine white sand.
Everglades National Park: As you drive east towards Miami, you'll cut right through the Everglades. The park itself is full of wildlife and plantlife to marvel at.
Miami: Miami is a great destination on its own, let alone a fun place to wrap up an epic road trip like this one. Get a feel for the iconic street art at Wynwood Walls and try a cuban sandwich in Little Havana before heading out to salsa dance the night away.
4. St. Louis, MO to Jackson, MS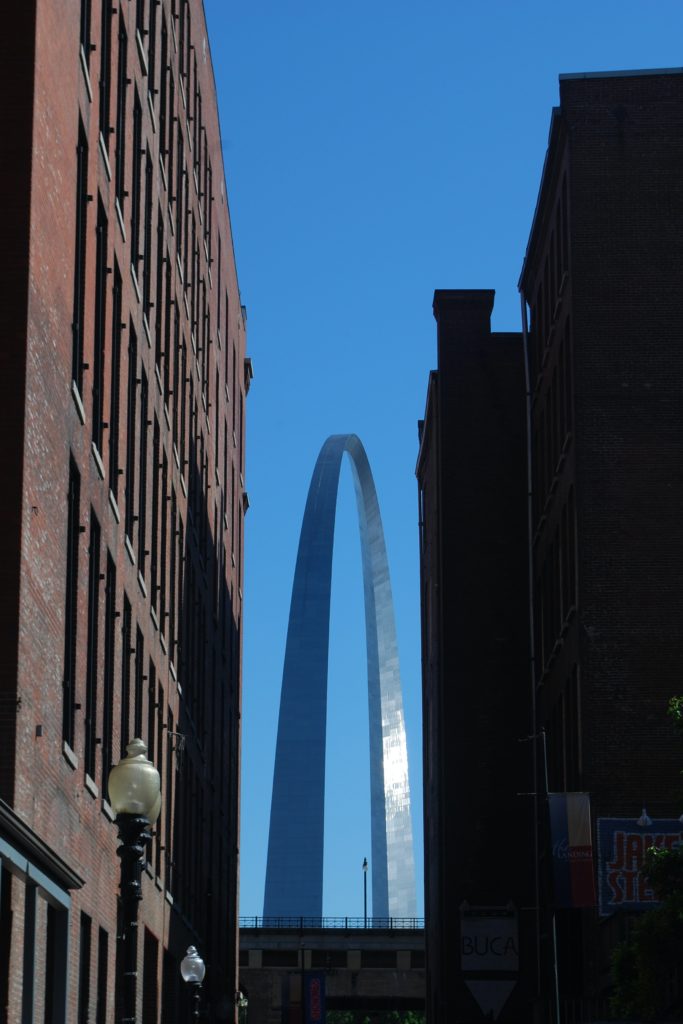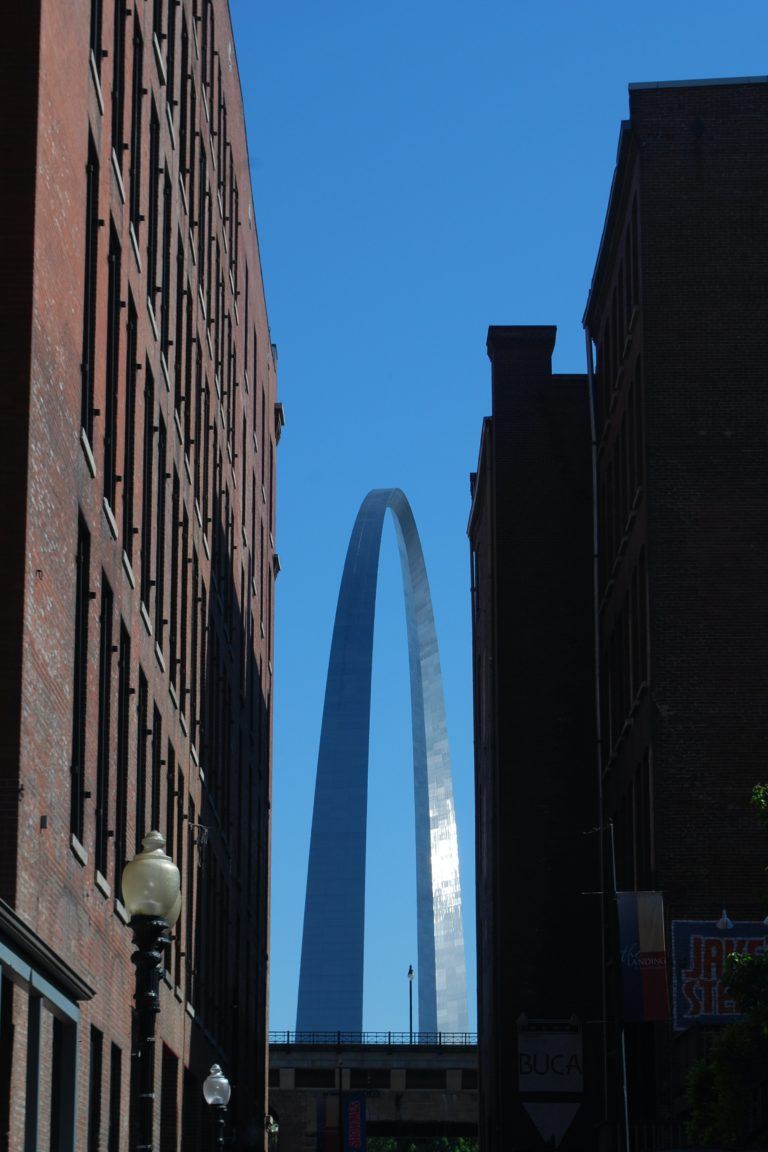 Technically beginning in the midwestern city of St. Louis, this southern road trip is a great one for those of you who love history and the outdoors. There are plenty of great museums and attractions along this route, so buckle up for an intellectual journey!
St. Louis, MO: St. Louis made our list for Midwestern road trips and it's actually a great place to start a trip down south, too. Gear up for your trip by visiting the iconic Gateway Arch and Forest Park, which was the site of the World's Fairgrounds during the Louisiana purchase Exposition in 1904. Such a cool history!
Cape Girardeau, MO: Moving south, stop here to see the Missouri Wall of Fame and the Cape Girardeau Conservation Nature Center.
Sikeston, MO: This town doesn't have much going on, but you're in for a treat if you can stop in to Lambert's Cafe, Home of the Throwed Rolls. Yes, "throwed rolls" is literal here. It's typical southern food served in troughs and thrown through the air from trained roll throwing waiters. It's a whole sensory experience and worth a stop.
Memphis, TN: A trip to this musical city would not be complete without a stop at Sun Studio historic site and Graceland museum. Another top spot in Memphis is the National Civil Rights Museum, which gives visitors a comprehensive picture of the Civil Rights movement in the USA. It's another important stop on The Civil Rights Trail, too!
Jackson, MS: Here you can find the Mississippi Civil Rights Museum to continue your educational journey and U.S. Civil Rights Trail experience through the south. This historic city is home to many other amazing museums and has an impressive collection of distilleries that can be enjoyed as well.
3. Austin to Corpus Christi, TX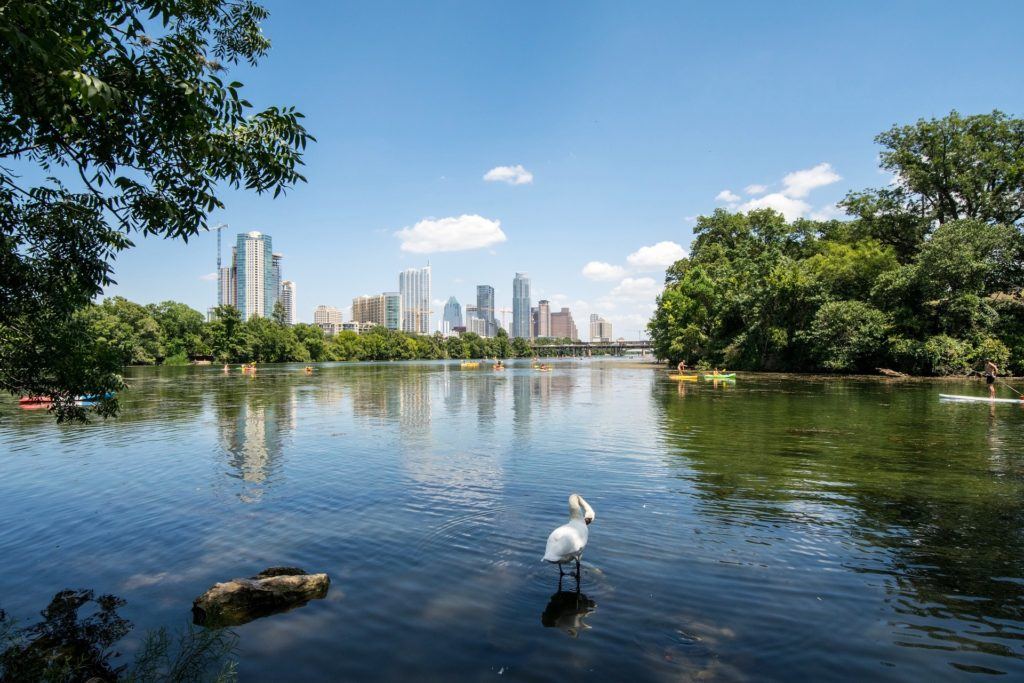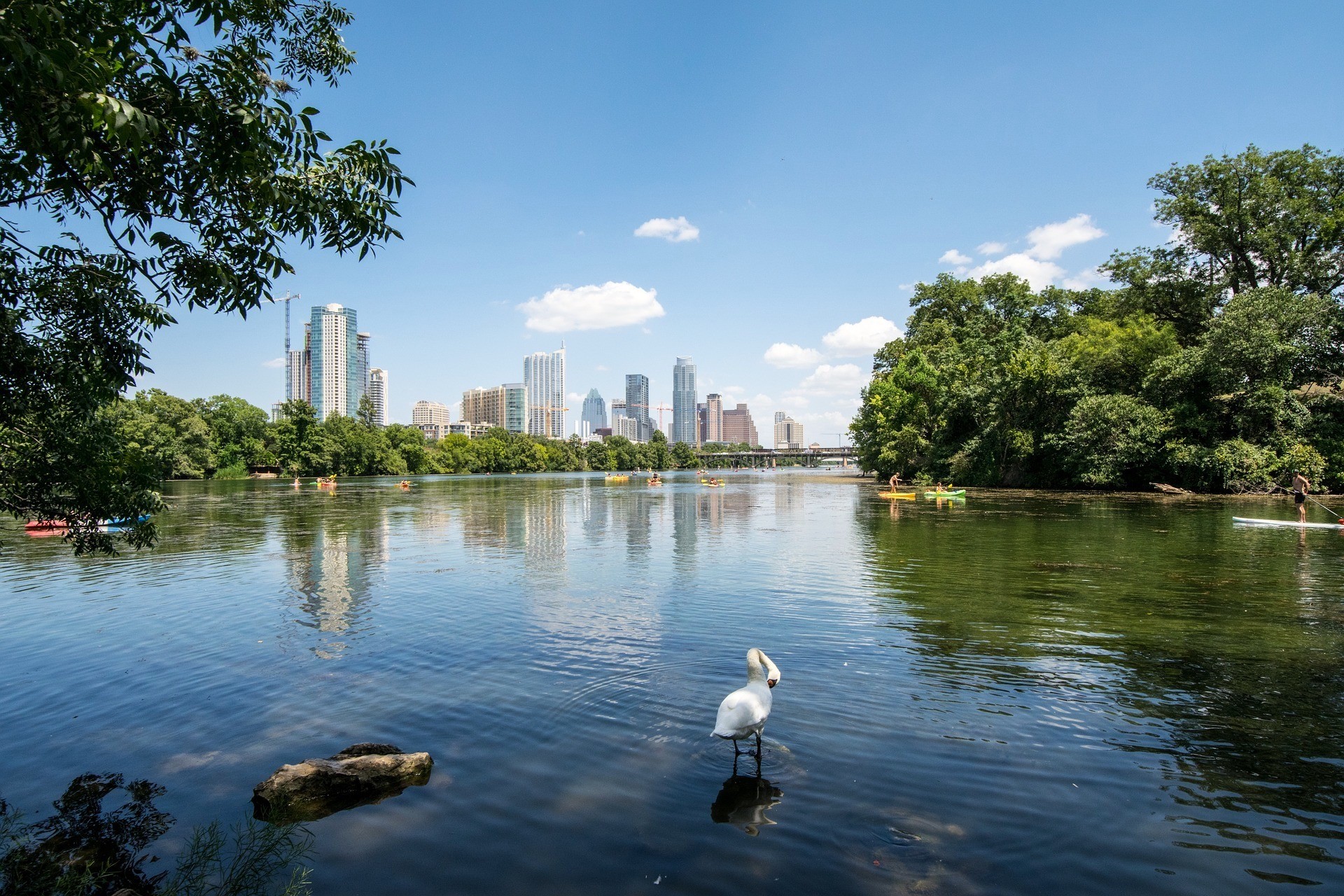 There is much more to Texas than cowboy hats and giant truck stops, I promise. This trip will take you to some of Texas's most hip and diverse cities and even a couple stunning outdoorsy locations.
Austin: This city is known for its abundant green spaces and proximity to many outdoor destinations. It's a great place to kick off a road trip! Check out the Lady Bird Johnson Wildflower Center along the Ann and Roy Butler Hike-and-Bike Trail at Lady Bird Lake or spend the day meandering around Mount Bonnell before you start your journey east.
San Marcos: This is a quick stop, as the main attraction is the beautiful San Marcos River. Depending on your level of adrenaline seeking, you can enjoy the river by floating down it on a tube, kayak, or white water raft through its rougher areas.
San Antonio: A city known for its eclectic mix of southern and Mexican culture, San Antonio is a great place to catch a live music show, explore art galleries, and chow down on some awesome food. The Natural Bridge Caverns are a must-see while you're here and don't forget to take a stroll on the famous San Antonio River Walk.
Three Rivers: Another quick stop on this trip, Three Rivers is home to Choke Canyon State Park. The park is a great place to get out for a swim, take a hike, or even camp!
Corpus Christi: Located next to the Padre Island National Seashore, Corpus Christi is the ideal place to have a relaxing end to your trip. If you're around in the summer, you might be able to see the hatching and release of baby sea turtles!
2. Oklahoma City, OK to Hot Springs, AR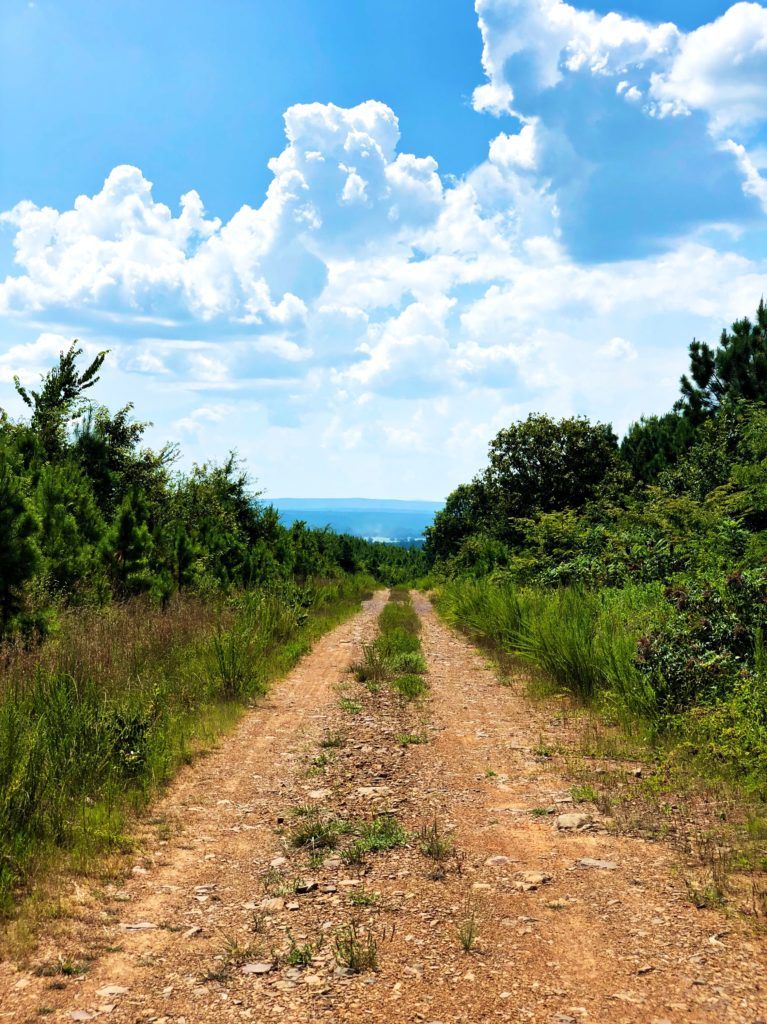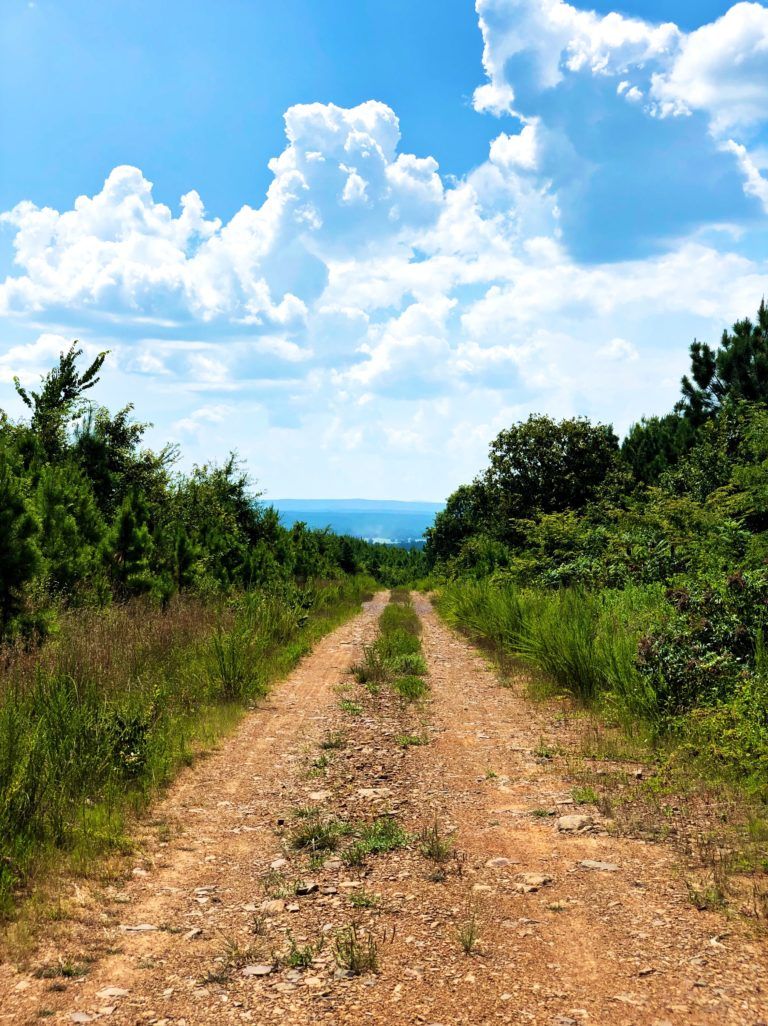 This trip encompasses many things that make the South unique from the rest of the United States. It really covers all the southern bases; Native American History, Civil Rights History, scenic drives, and outdoor recreation.
Oklahoma City, OK: Get into the spirit of the south at the National Cowboy and Western Heritage Museum or the American Banjo Museum. You can also check out some native plants at the Myriad Botanical Gardens and Will Rogers Park.
Tulsa, OK: This city is a great place to get acquainted with Native American history and culture. Don't miss the Gilcrease Museum and The Cave House for an exciting journey through time. Check out the Gathering Place while you're there and have a blast at the adult-sized playground.
Ozark, AR: Make your way to the Pig Trail Scenic Byway to take in the beauty of the forest. From there, you can make a stop at Byrd's Adventure Center for a quick canoe or kayak ride on the Mulberry River.
Little Rock, AR: Before heading into the city, stop at Pinnacle Mountain State Park for a hike. From there, make your way into the heart of Little Rock and check out the Little Rock Central High School National Historic Site, which chronicles the history of desegregation in the USA and is part of the U.S. Civil RIghts Trail.
Hot Springs, AR: This quaint city has made a couple lists here on BMTM and for good reason. It is home to Hot Springs National Park, which is the smallest national park in the USA and has some nice short hikes and calming hot springs.
Ouachita National Forest: Right outside of Hot Springs, you'll find the Ouachita National Forest. There, you can camp, mountain bike, hike, and so much more.
1. Charlotte, NC to Nashville, TN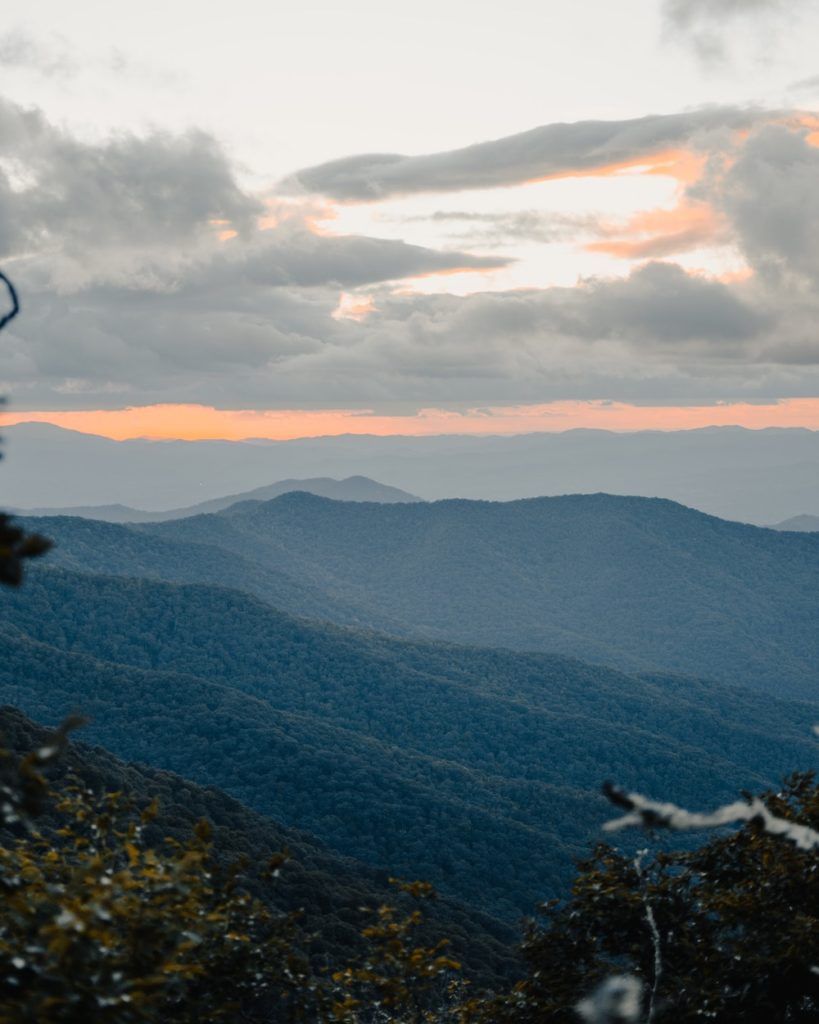 Yes, there are two trips on this list that begin in Charlotte. That's because there really is so much to do there! This time heading north towards Tennessee, this road trip will take you to some of the South's most beautiful scenic drives that you won't want to miss.
Charlotte, NC: Another great stop in Charlotte is the Levine Museum of the New South, where you can get a post-Civil War history lesson. If NASCAR is your thing, Charlotte is also home to the NASCAR Hall of Fame.
Asheville, NC: This southern city has become a magnet for young people looking for a hip place to call home. It's known for its nearby natural wonders and neat architecture, along with its iconic folk music scene. Go for Mountaintop Tour at Navitat Canopy Adventures and visit the Biltmore Estate before you leave.
Nantahala National Forest: The largest forest in North Carolina, this one could keep you occupied for days on end. Here you can go whitewater rafting, mountain biking, or horseback riding before pitching a tent to camp for the night.
Knoxville, TN: Knoxville is a charmer, I'm warning you. It's known for its neat blend of new and old with places like the historic Tennessee Theatre situated closely to the ultra-modern Knoxville Museum of Art. Go for a stroll in Market Square or for a hike at Ijams Nature Center.
Crab Orchard, TN: This town is worth a stop as it is home to the Catoosa Wildlife Management Area. Known for its scenic hikes and birdwatching, it makes a great place to get out and stretch your legs before heading to Nashville.
Nashville, TN: Just like it's a great place to start a road trip, Nashville is also a stellar place to end one. Stay as long as you'd like and explore the music and food scene of this iconic city before heading home.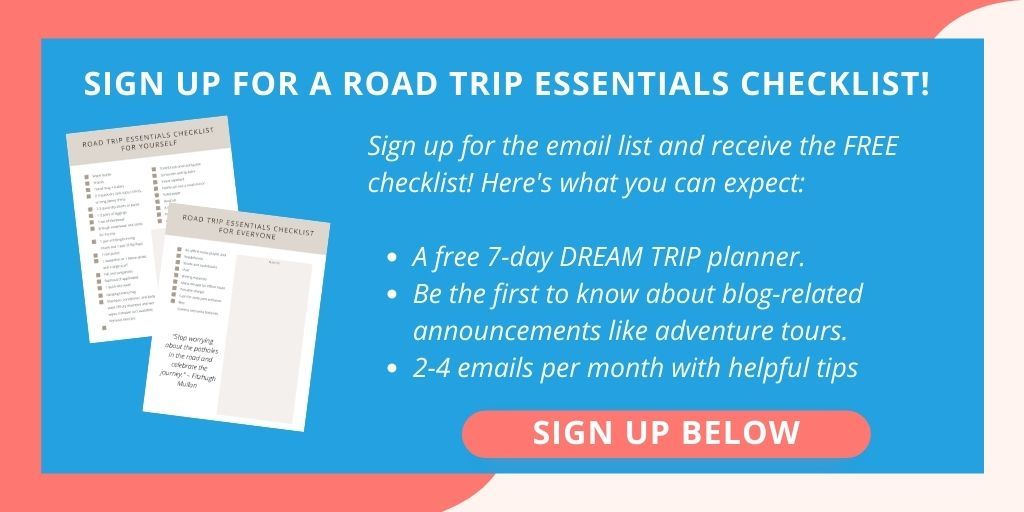 Each of these trips have something different to offer, making it a great place to start planning your next big road trip adventure. The South is brimming with history that is best learned through experience; walking through museums, visiting historical sites, and taking in the place where everything happened.