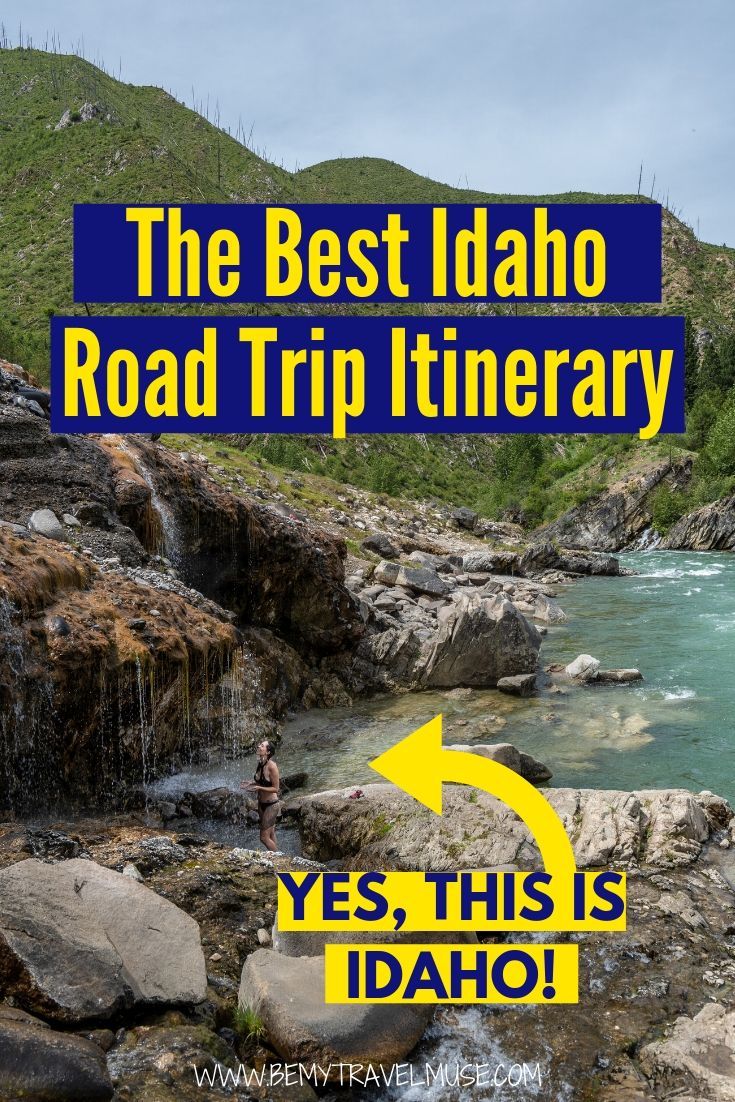 Idaho is a state that I can't get enough of lately. Back in February I hightailed it out there after finding out there were hundreds of hot springs, and a couple of weeks ago made my way back for some summer action in the Sawtooth Mountains, the jagged rock formation I'd been gazing at while soaking in the small town of Stanley.
Each time I post pictures from Idaho, people on social media are like, "That's Idaho?!" And I'm like, "I know!" It feels like a big, shocking secret.
Idaho is a hidden gem that's so pristine and gorgeous I almost want to keep it all to myself so that it stays that way. But you guys are cool and I know that you love nature and will treat it right. So without further ado, here is my perfect Idaho road trip itinerary: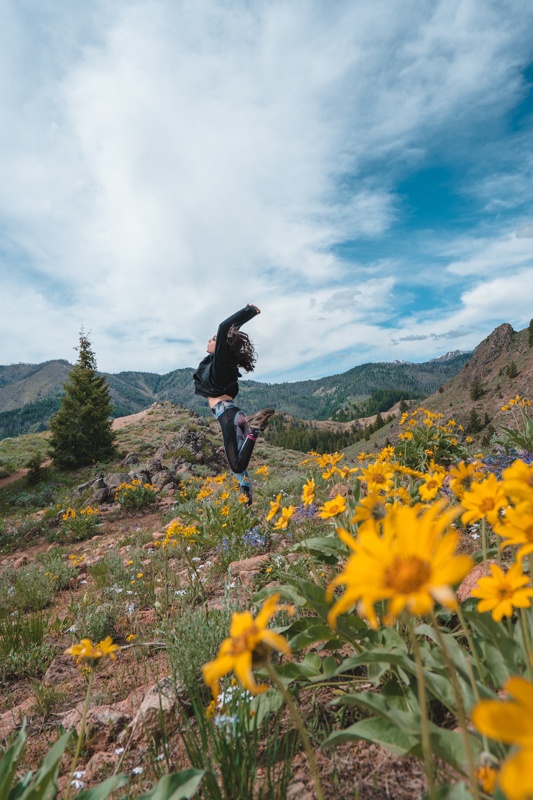 1. Boise
This itinerary begins in Boise, which is your most likely starting point if you're flying in or driving in from Nevada or California.
While I'm not normally a fan of cities, Boise is more like a really really big town, and as you explore it I think you'll find it has that feel. It's both the state capital and a university town, and it impressed me with how diverse, inclusive, and sometimes funky and alternative it is. Check it out:
I took one of my best friends from home with me on this trip and we stumbled upon a freak alley by accident, and fell head over heels in love with the skillful street art and the delicious food around there. Lemon Tree Co. and Guru Donuts were a couple of favorites I visited in February and revisited on this trip.
After spending most of the day exploring downtown we made our way to Camel's Back Park for sunset, the perfect way to close out day one.
Stay: The Modern Hotel is located downtown and puts you in easy walking distance to everything mentioned above, except for the park, which you'll need to drive to.
2. Kirkham and Bonneville Hot Springs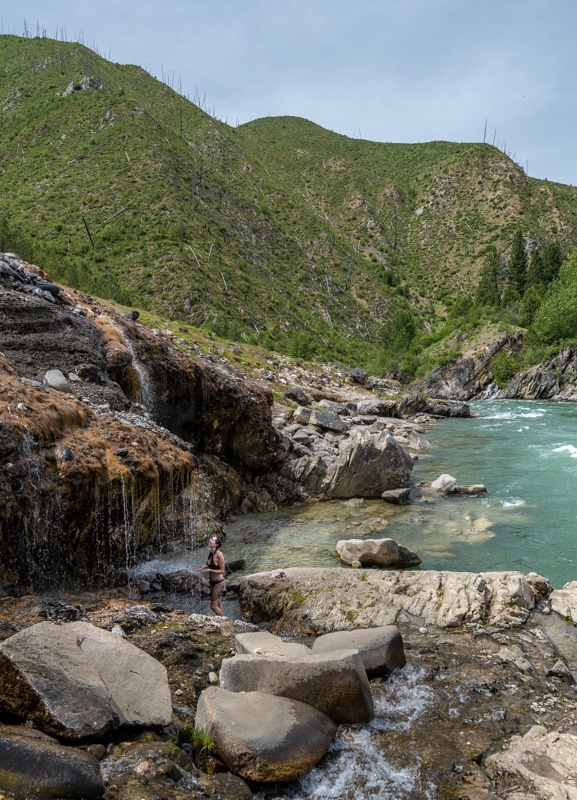 Just because it warms up in the summer doesn't mean it's not still perfect hot spring weather! Plus, you don't have that terrible moment between getting out of the spring and getting into warm clothes that proved problematic in -30°F in February.
The other benefit of doing this in the summer is that the campgrounds are open at Kirkham and Bonneville Hot Springs. Honestly both are great so if you're trying to choose between the two just know that Kirkham has a gorgeous view on the Payette River and a hot waterfall, but it tends to be very popular. Bonneville feels a bit more hidden and secluded and it even has a little wooden shed and a bathtub that you can fill with hot spring water. Both are fairly primitive campsites in the Boise National Forest although they do have bathrooms. Camping cost $15 and a day use pass is $5. Bring cash!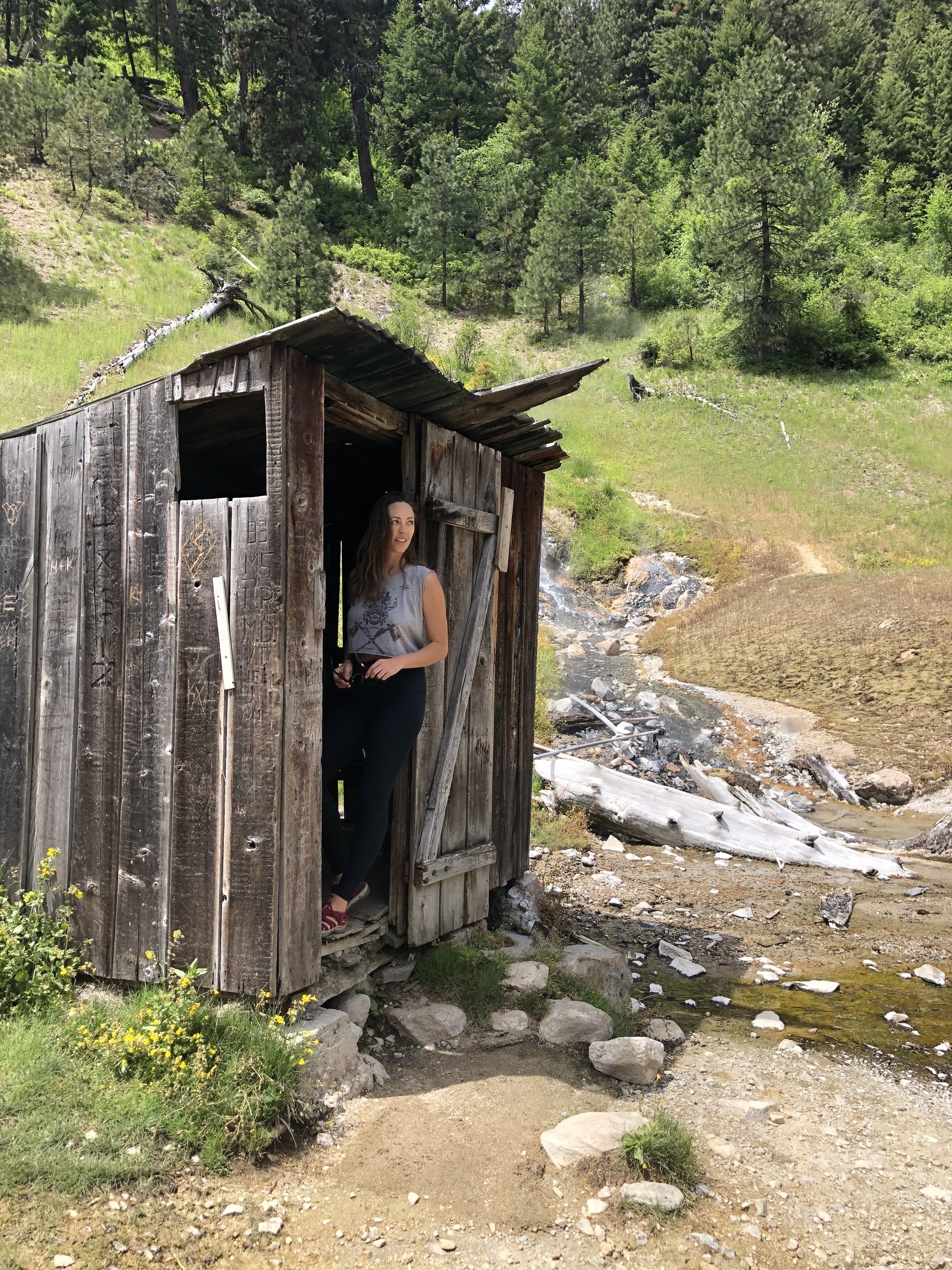 In particular, Leave No Trace principles are essential to follow at the hot springs, and everywhere in nature. However the springs are particularly vulnerable so please pack out all your trash, be clean when you jump into the spring, and if you do share photos of your experience, please don't geotag the hot springs.
3. Stanley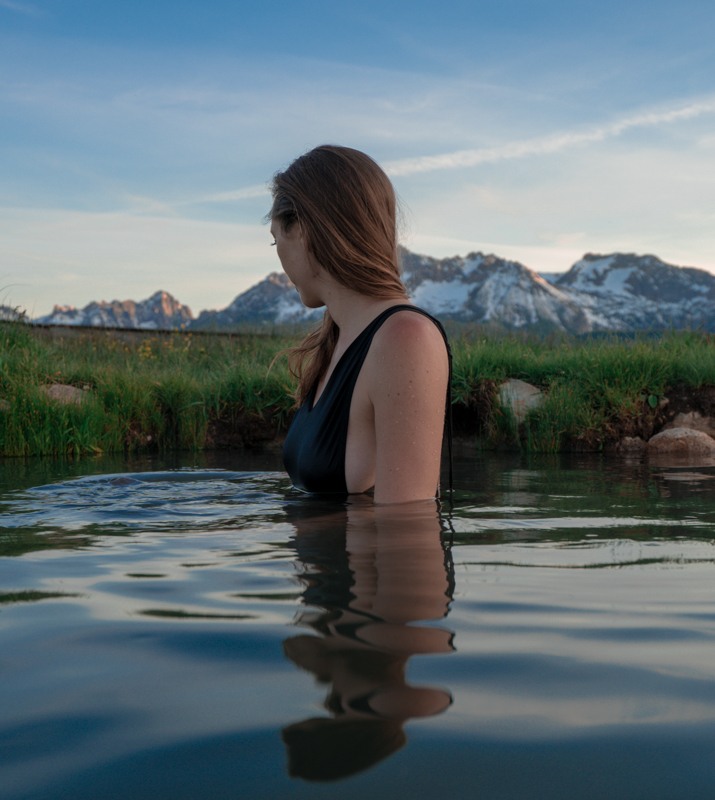 Stanley might be my favorite little town in the American west. The population is only in the 60s, and it feels like a village in the Alps. Seriously, the Sawtooth Mountains could rival the Alps and even Patagonia when they are snow-covered. The mountain range is astoundingly beautiful and Stanley, framed by the mountains, is the perfect vantage point for sunset.
There's also an incredible amount of activities to do around Stanley. In the winter people enjoy snowmobiling, and in the summer people fly fish, mountain bike, kayak, hike, and swim. Here's what I did:
Hike
When I was there the snow from a heavy winter meant that most trails were not open yet, but I was able to do the 10-mile round trip hike to Hell Roaring Lake, and just look at it! (Turn off here to hike it yourself. You'll see a tiny parking lot by the trailhead sign).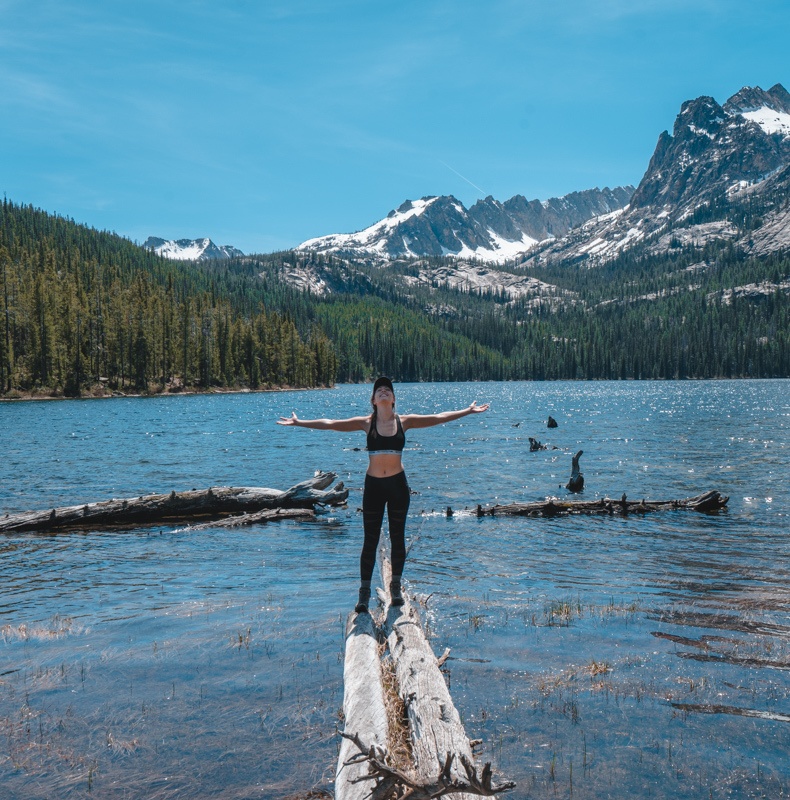 This hike is fairly easy, and it amazed me that there were only a couple of other people on it. I kept exclaiming that it would be totally packed anywhere else in the world.
When the snow melts, there are tons of trails, including backpacking adventures into the wilderness. Keep in mind that it is bear country, so plan accordingly. You can read more about the hikes in Stanley here.
To get updated information on the state of the trails, I recommend stopping by Riverwear where they were friendly and helpful, not to mention well-stocked in case you forgot any supplies.
Soak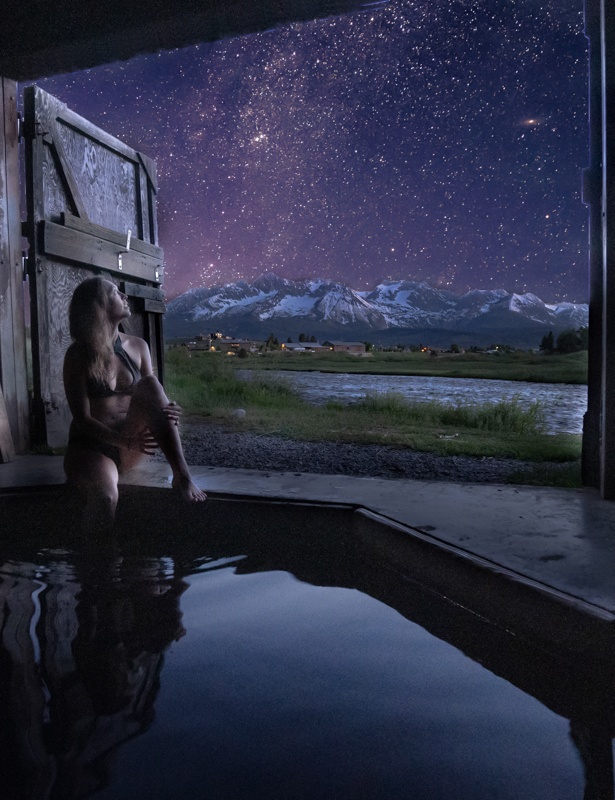 There are dozens of hot springs in the Stanley area. The one you see here is attached to the hotel I stayed at, Mountain Village Resort. However there are plenty of primitive springs as well which you can read more about in my Idaho Hot Springs itinerary.
SUP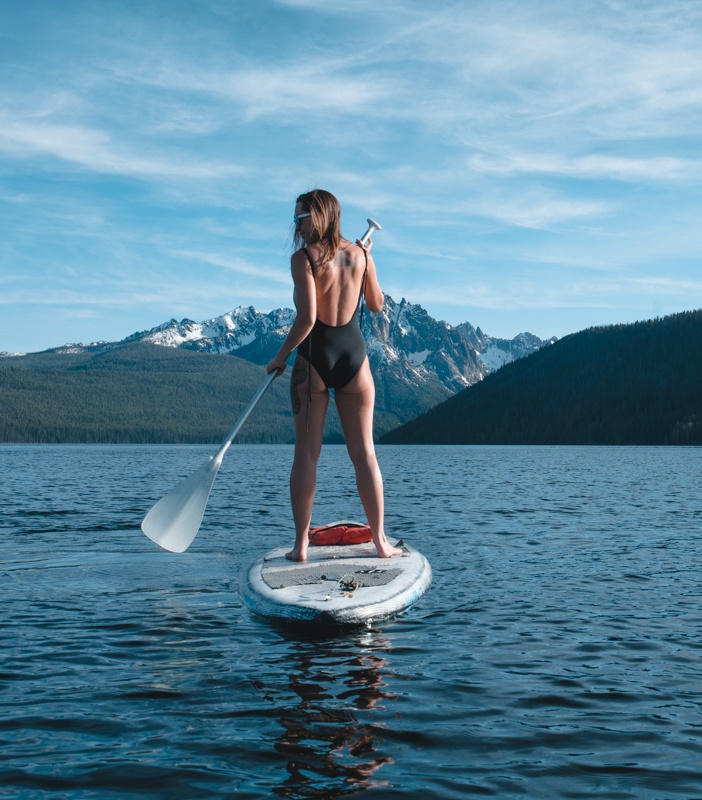 Don't miss Redfish Lake when you visit Stanley.
You can drive up to the lodge or visitor's center as a jumping off point, or take a ferry from one end of Redfish Lake to the other and hike back, or ferry back of course. I opted to SUP (stand up paddle board) instead which was peaceful and meditative on that big, beautiful lake.
Horseback Riding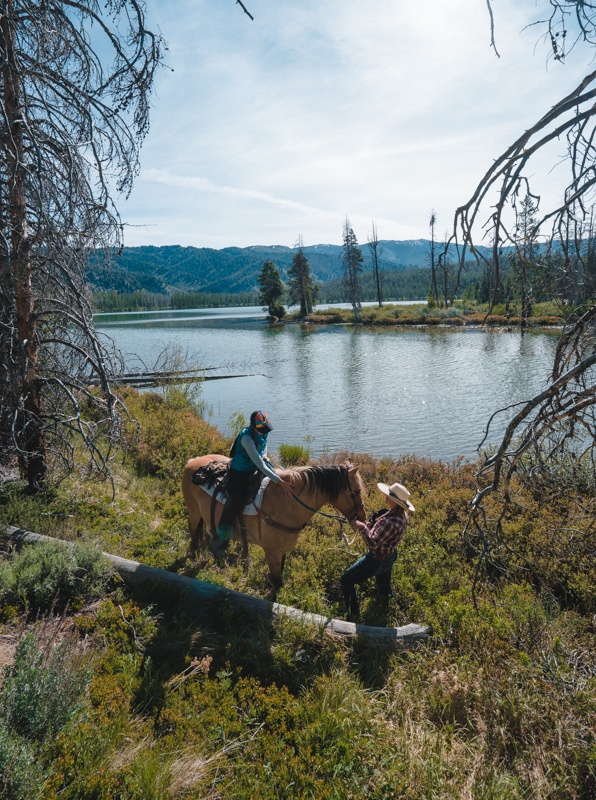 I also faced a fear and went horseback riding (They've got their own little brains in there! That always scared me a bit.) Despite my fear of horses, it was a nice experience with Mystic Saddle Ranch and with gorgeous views of the lake and Sawtooths.
Stay: The only place I have ever stayed in Stanley is the Mountain Village Resort, pictured in the star photo above, although there are plenty of options.
Eat: Sawtooth Luce's and the Stanley Baking Company both have delicious and healthy food.
Each time I've gone to Stanley I have spent two days there, although I can understand why some people go for the whole summer. So while you can totally wing it, I do suggest looking into it a bit before you go because there might be multi-day hikes or other adventures that require a bit more time but you would be sad to miss out on.
4. Sun Valley and Ketchum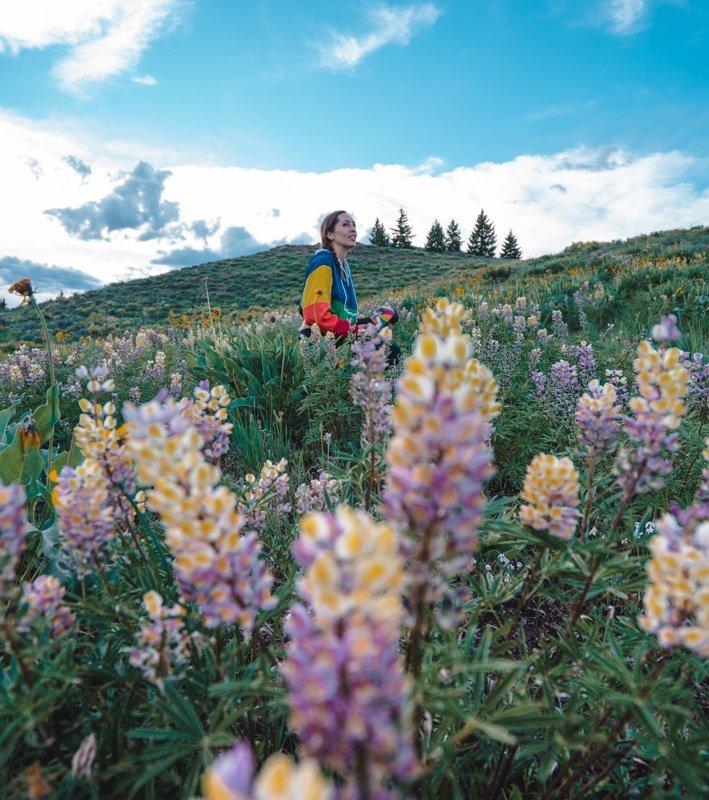 About an hour and a half south of Stanley, you'll reach Sun Valley and Ketchum. Enjoy the gorgeous drive, but look out for deer! That goes for Stanley too – I encounter them every single time I get in the car!
First, you'll pass through Galena, which has great snowshoeing in the winter and great hiking trails in the summer. There's also a lodge with a nice restaurant. It's not open year-round so be sure to check their website to verify.
Having been in Sun Valley both in the winter and in the summer, it's hard for me to pick which one I like better. In the winter, it's perfect for skiing and in the summer, it absolutely explodes with wildflowers. I counted at least 20 different kinds!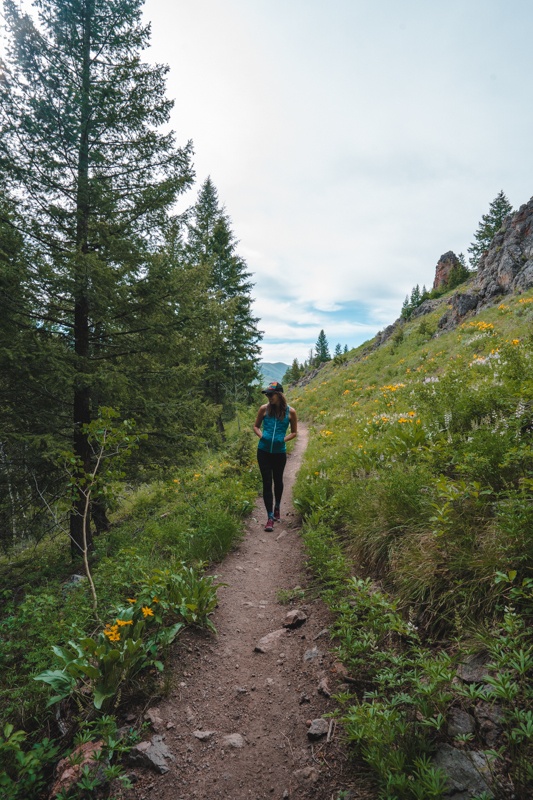 At the suggestion of a local (thanks Shannon!) we hiked from the trailhead of Fox Creek and branched off to Chocolate Gulch. It's about a 5 mile loop and it's relatively easy with gorgeous views as the payoff. Look for a left-hand turn right around here which you can follow to a parking lot and trailhead to Fox Creek. You can park here for the hike and veer to the left to get to Chocolate Gulch on the trail.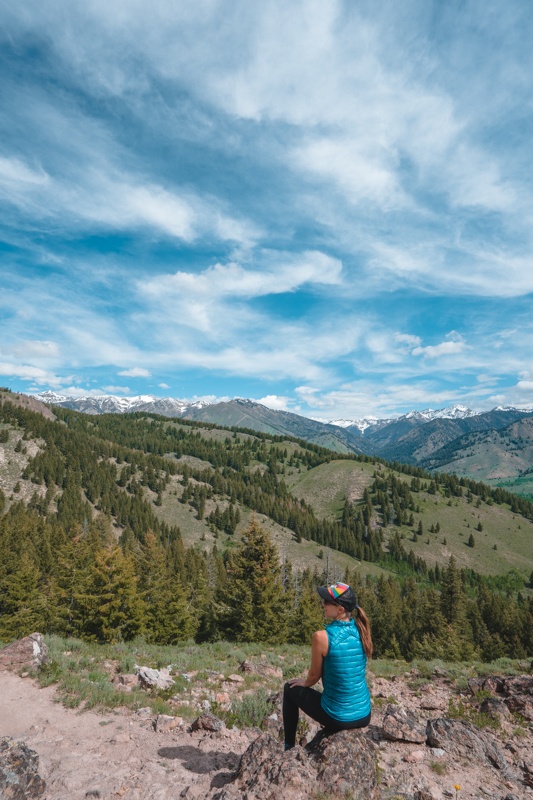 For more wildflower hikes, check out this post with some of the best ones in the area.
Stay: Hotel Ketchum is adorable and funky. It has a nice outdoor area and many of the rooms have a mountain view.
Eat: Rickshaw is an Asian fusion café with delicious dinner and Glow Live Food Café has organic and healthy food including vegan options. Get the kale salad!
Also don't forget to look up, this entire region from Stanley to Craters of the Moon is the only designated dark sky reserve in the US at the moment. This means the light pollution is low enough that you can see some truly dazzling stars. Can you just imagine it during a meteor shower?
5. Salmon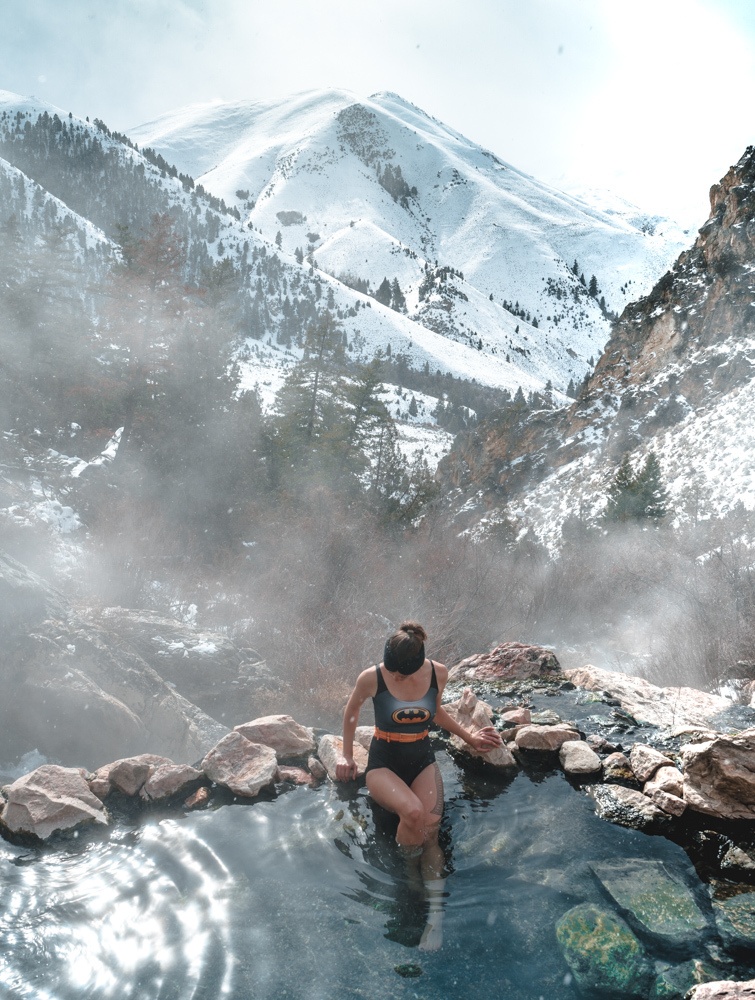 This is a deviation from my summer route and one that I took in February to get to Goldbug Hot Springs. Since Salmon and Sun Valley are in opposite directions from Stanley, it makes sense to pick one route based on where you're headed next. If you're making your way up to Montana, head up to Salmon and stop by Goldbug. From there you can keep heading north into Montana.
6. Craters of the Moon National Monument and Preserve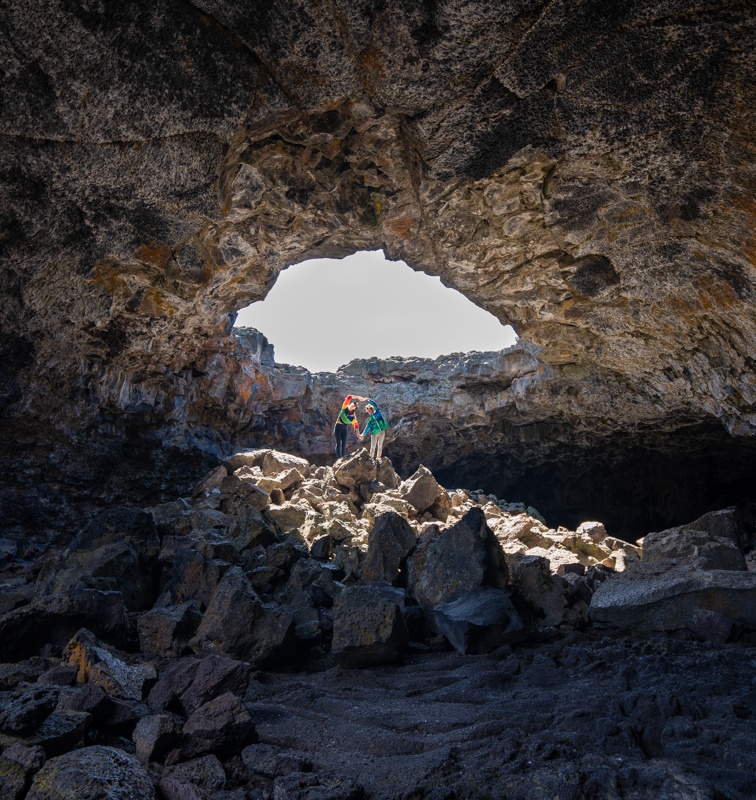 Alternatively, if you'll be heading back to Boise or into Wyoming from Sun Valley on your Idaho road trip itinerary, make it a point to stop by Craters of the Moon National Monument and Preserve for some dramatically different landscape to everything you've seen on the trip so far.
As you drive to Craters of the Moon National Monument and Preserve, farmland will make way for a giant lava field with several short hikes and tunnels worth checking out. My favorite was the Indian Tunnel. The park is not too big, although you can camp there and make several days of it if you wish. This could be a particularly good place for stargazing.
Be sure to check out the website to make sure that all the roads in the park are open, as sometimes they get snowed out.
Although this detour would require you to go back on yourself if you're headed back to Boise, it's worth the extra time if you can squeeze it in.
It's also possible to head up to Goldbug Hot Springs and then go back down through Arco, where you can stop for the night, and circle down through Craters and back to Boise.
Bonus: Twin Falls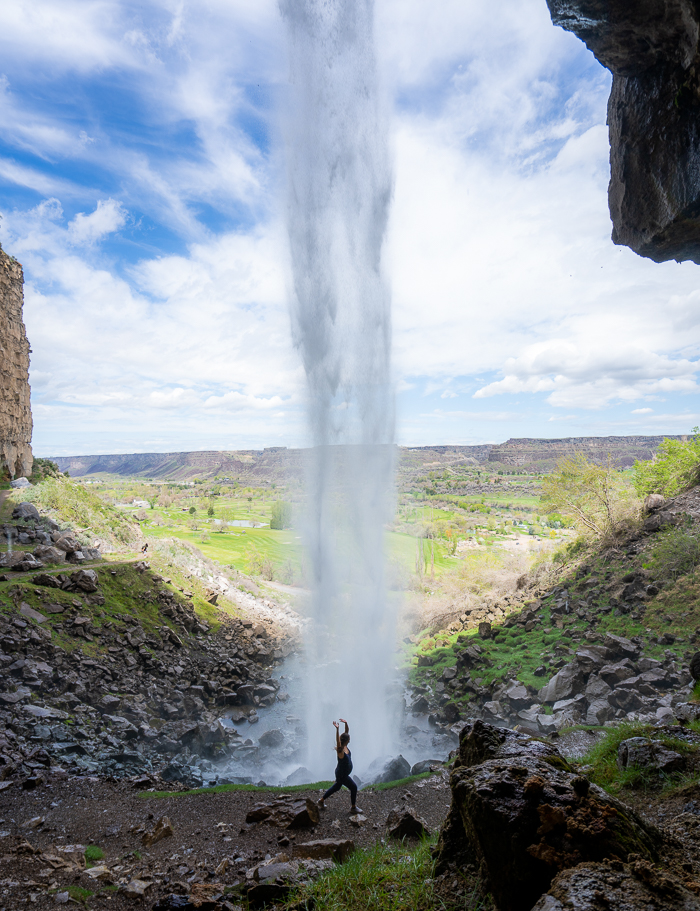 If you make the detour to Craters of the Moon, visiting Twin Falls and the surrounding area is a great addition to your Idaho road trip itinerary. From the spectacular Perrine Coulee (see above) to the famous Shoshone Falls, Box Canyon, and other remarkable natural areas, Twin Falls has so much to offer. Find out what to do in Twin Falls here.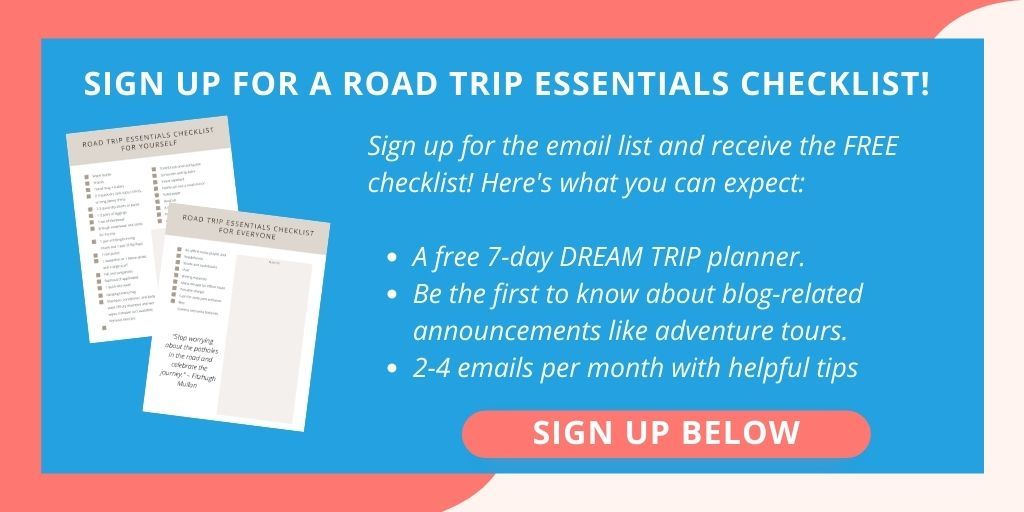 Read Next:
*This post was brought to you in partnership with Visit Idaho. But as I'm sure you can tell, my enthusiasm for Idaho and thoughts shared here are all my own.