This post was written by Megan MacGregor, BMTM's national parks expert.
If you're a fan of end-of-the-world movies or Woody Harrelson (not mutually exclusive), then you've probably seen the apocalypse film 2012, and you know the scene where Harrelson is standing on the edge of a cliff in Yellowstone National Park when the supervolcano explodes. Spoiler alert: Woody doesn't make it — but if we're being honest, if this happened, it's more likely that no one else in the immediate vicinity would either (looking at you, John Cusack).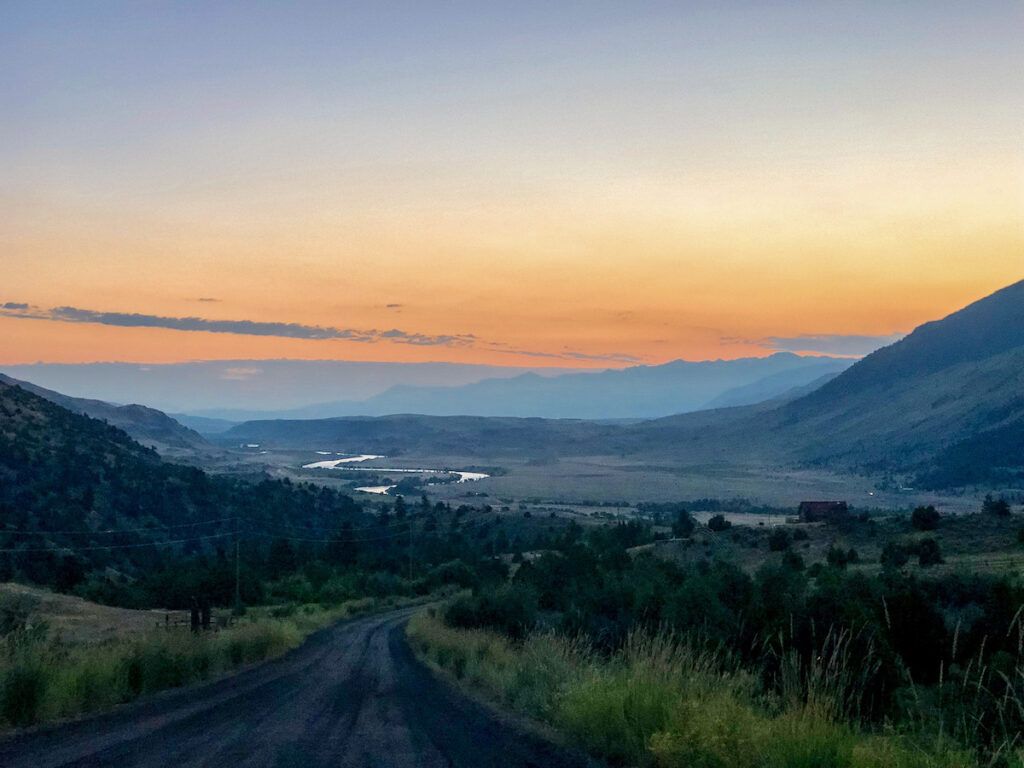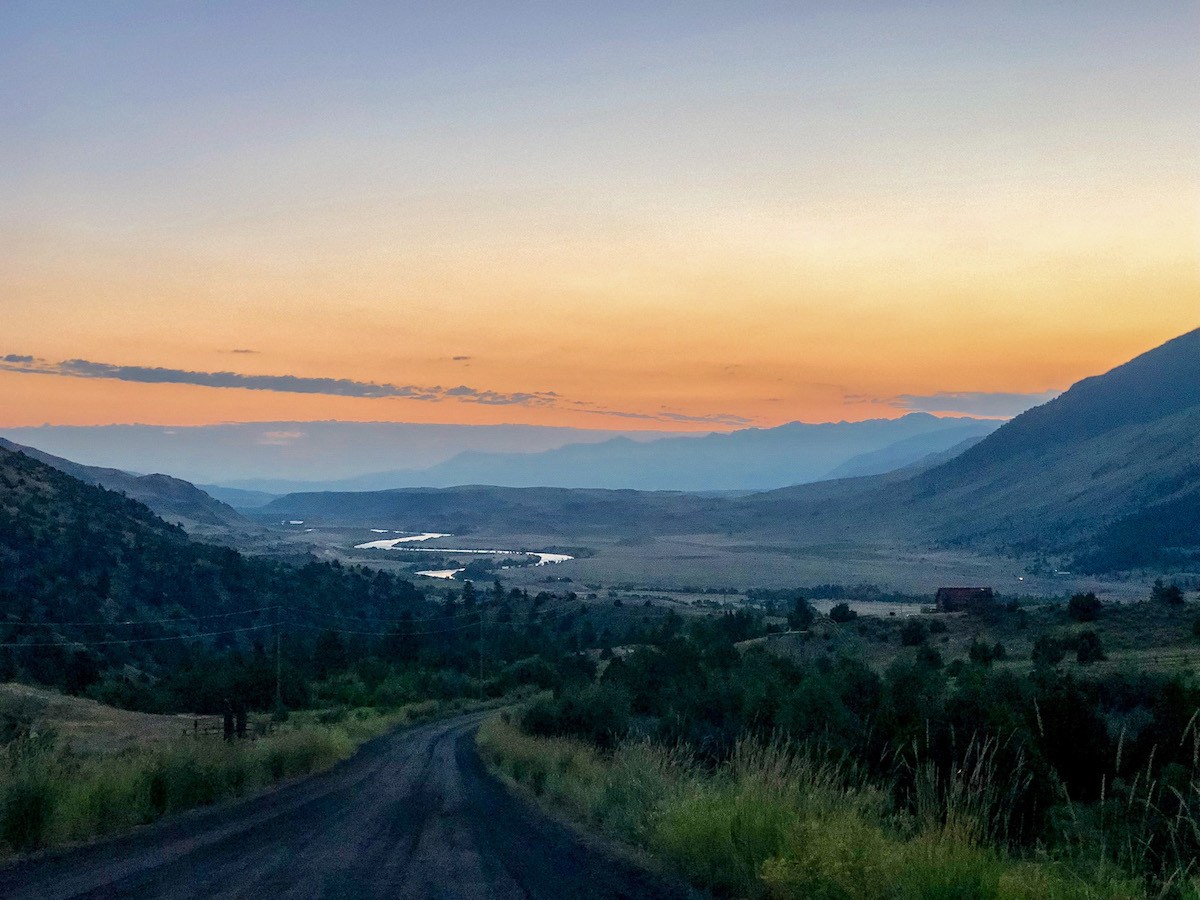 As a lover of Woody Harrelson, this scene immediately came to mind when I entered Yellowstone in the summer of 2018, though this was not how I pictured seeing my first supervolcano, whose last eruption — over 70,000 years ago — was a thousand times greater than that of Mt. St. Helens in 1980.
Think of a stereotypical volcano from pop culture. Now imagine the opposite. Flat ground, right? Previous eruptions caused the ground here to collapse in on itself, sucking in trees and mountains, essentially creating a large depression in the ground, known as a caldera. Yellowstone National Park, encompassing 3,472 square miles across Wyoming, Montana, and Idaho, sits atop four overlapping calderas.
Known for its geothermal activity and wide array of animal species, Yellowstone is one of the top five most visited parks in the country, and was the first ever established in the United States.
Things to Do in Yellowstone National Park
The great thing about Yellowstone is the wide variety of ways to experience everything the park offers. If you're the more active type of traveler, you can hike into the park and avoid the crowds. Overnight camping is also an option if you want to go the backcountry route. If you prefer sticking to the touristy path, or you're traveling with children or elders, you'll find that you won't even have to leave your car to get the full experience.
Camping
If you'd like to experience the fun of waking up inside America's national park but don't want to spend the big bucks, consider camping out. Yellowstone has 12 campgrounds and RV parks, with over 2,000 sites, ranging in price from $20 to $90/night.
The Grand Canyon of the Yellowstone River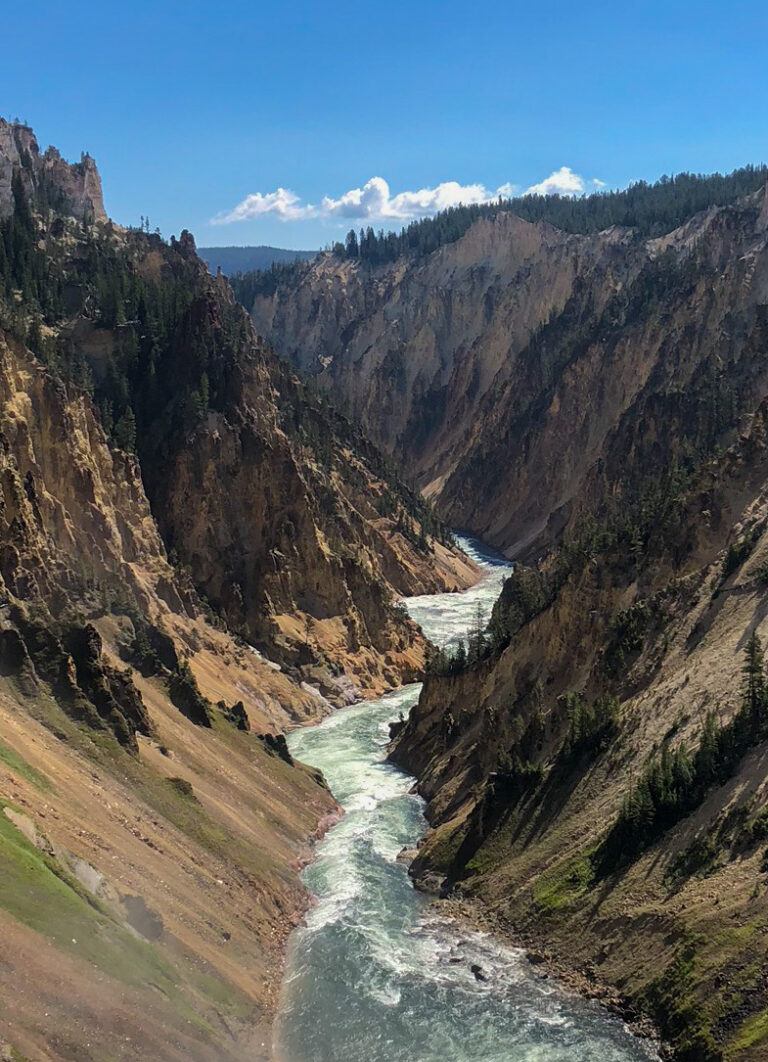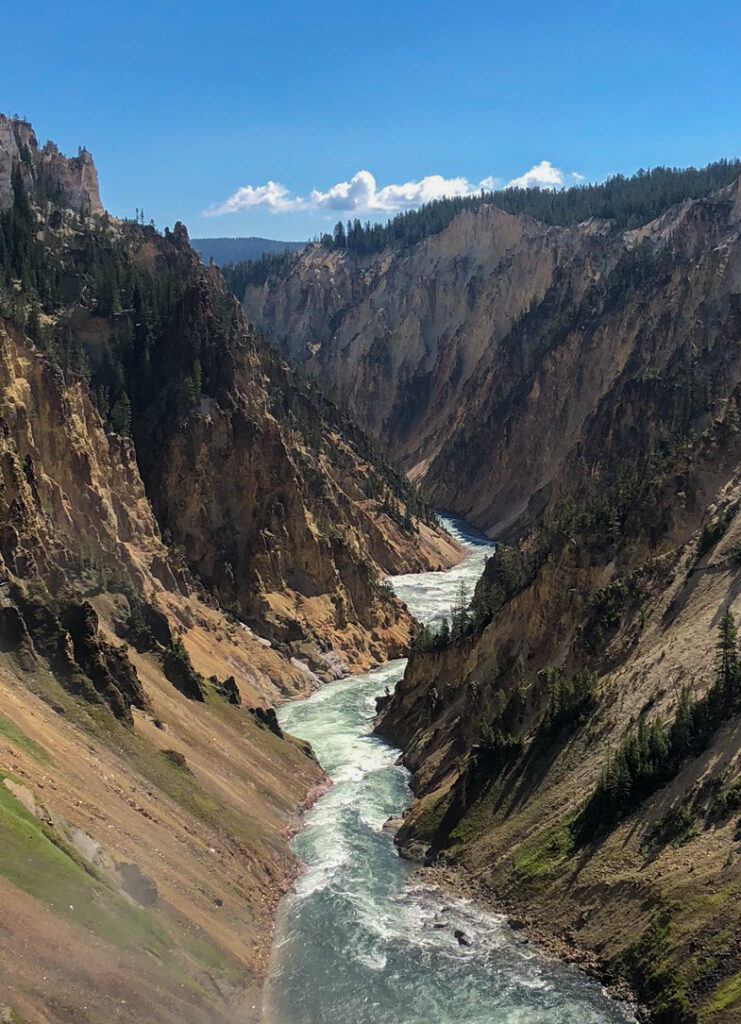 On my first stop, I scratched off the number one sightseeing location in the park: the Grand Canyon of Yellowstone River. Artist Point is a popular viewpoint that looks out over the 24-mile canyon, from which you can see the lower falls of the river. If you prefer a more up-close and personal experience, hike Uncle Tom's Trail, a short but incredibly steep stair trail that will lead you to the base of lower falls.
Grand Prismatic Spring
Grand Prismatic Spring is the largest hot spring in the United States (and the third largest in the world). Located a short distance from the western entrance, the deep center of the spring is an ultramarine blue with surrounding rings of green, yellow, and orange, a colorful palette created by bacteria. Keep in mind that cloudier days will mute the colors, and steam may cover some of the spring if you visit during early morning, as was the case when I stopped by. I plan to go back just to experience this. That's one of the great things about Yellowstone: there's always something more to see next time.
Old Faithful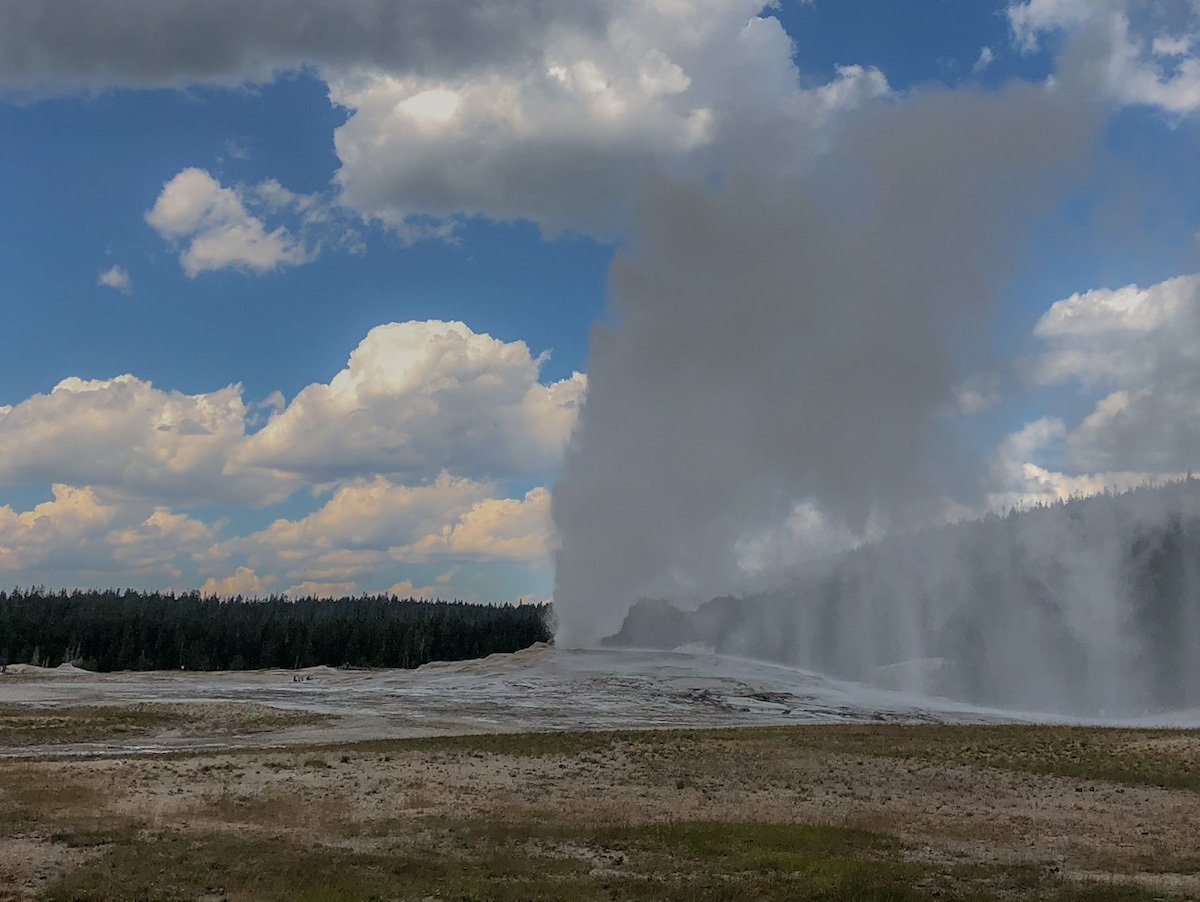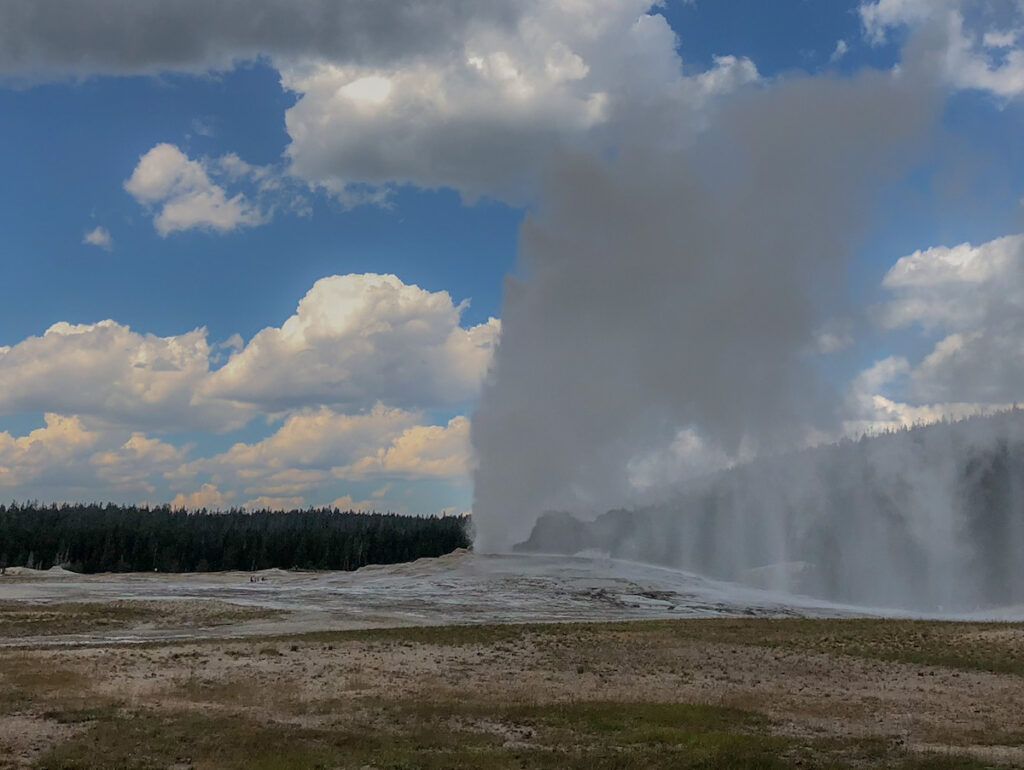 If there's one landmark in Yellowstone you've probably heard about, it's Old Faithful, located in the Upper Geyser Basin in the southwest portion of the park. The geyser, which sends water straight into the air 20 times a day for 90 seconds to five minutes, is a sight to behold.
While I enjoyed this experience and am glad I experienced it, Old Faithful is one of the more visited landmarks in the park and the dense number of tourists can be overwhelming.
The interval between eruptions is 60-110 minutes. I planned my arrival, expecting it to erupt in 20 minutes but ended up waiting over an hour. If your time in the park is limited, consider saving this one for the end of your trip.
Yellowstone Lake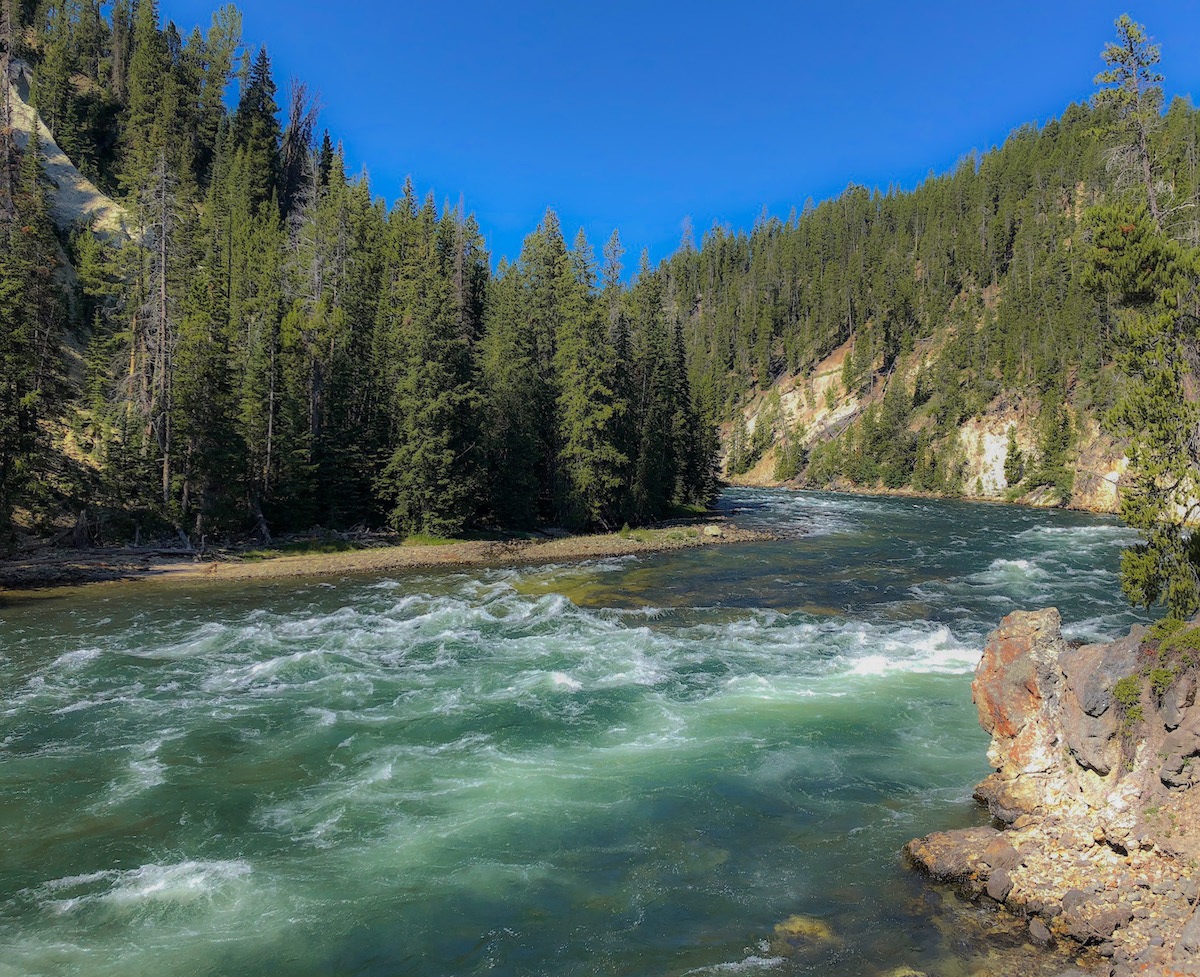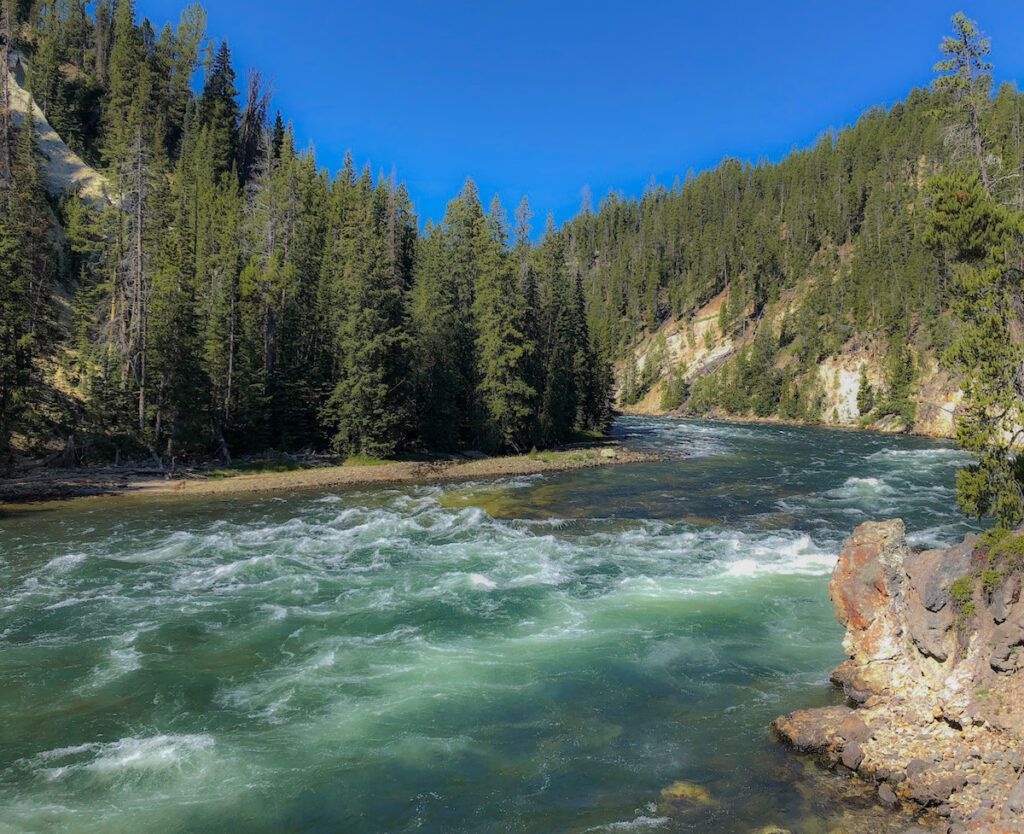 I highly recommend driving by Yellowstone Lake if you have the time to add it into your schedule. Located on the park's east side, it is the largest body of water in Yellowstone, with over a hundred miles of shoreline. It offers a variety of outdoor activities and hikes that offer exquisite views. While I didn't partake in any specific excursions, there are options to go whitewater rafting, horseback riding, and boating on the lake. Compared to the rest of the park, the lake was pretty much deserted and offered a peaceful reprieve from the more touristy sights.
Visit a ranger's station
While stopping by Yellowstone Lake, I stumbled onto the Lake Ranger Station. I say "stumble," because of all ten ranger stations located in the park, this one was nearly deserted, as it was under construction. Upon entering, an incredibly affable ranger hopped from his chair, eager to answer all my questions. Because this station wasn't located near any of the popular tourist spots, I was the only visitor, and this gave me a unique opportunity to pick the ranger's brain.
Everything I asked him pertained to the wolf population, one of the most difficult species to track. The ranger was kind enough to give me a map and circle the location of each wolf pack in the park. Other stations in the park offer maps, tours, and advice on the best places to visit, depending on what you're looking for.
The Grizzly and Wolf Discovery Center
On the last day of my trip, feeling deflated that I hadn't seen any grizzlies or wolves, I decided to head to the Grizzly and Wolf Discovery Center for some up-close and personal animal sightings. Located one block from the western exit of the park, the center, while small, offers a guided tour of the facility's animal's enclosures. The wolves weren't out while I was visiting, but the bears were on full display — and only feet away from me. I wasn't disappointed!
The non-for-profit accredited center is open 365 days a year, and admission costs $15 for adults, $14 for seniors, and $10 for children. It's a great family activity, but even going alone was awesome.
Lamar Valley and Yellowstone Wildlife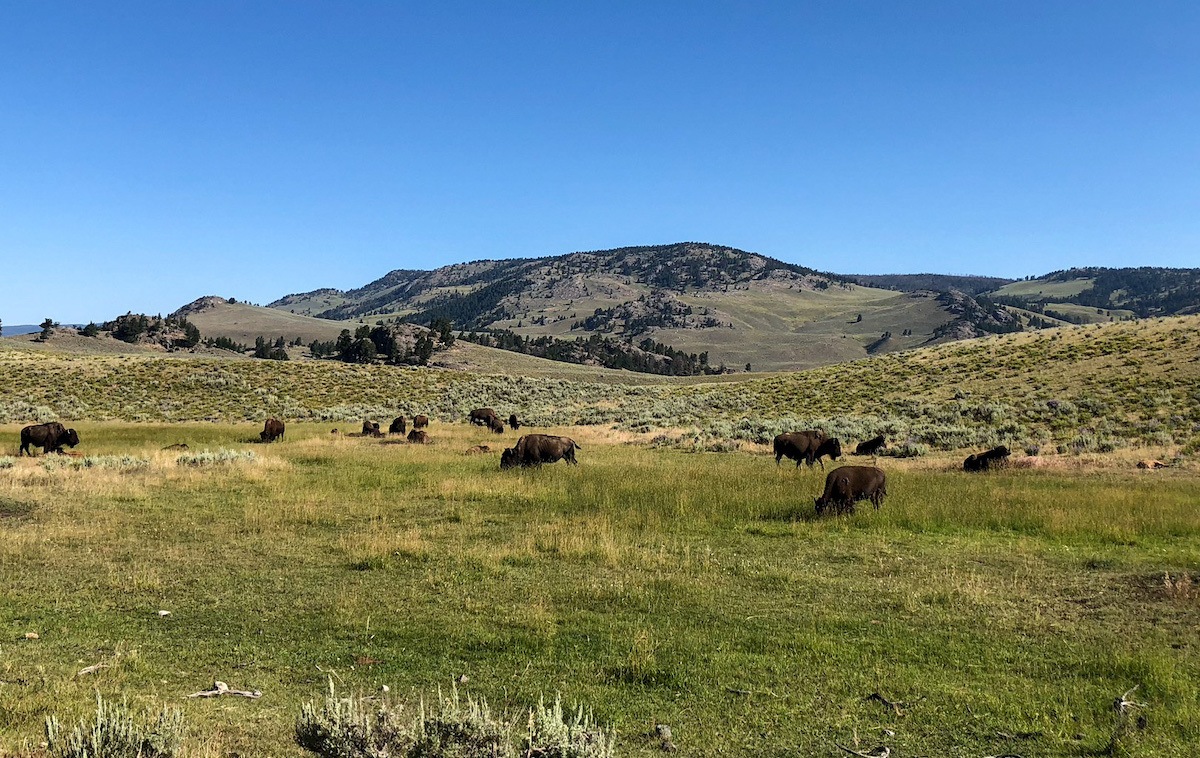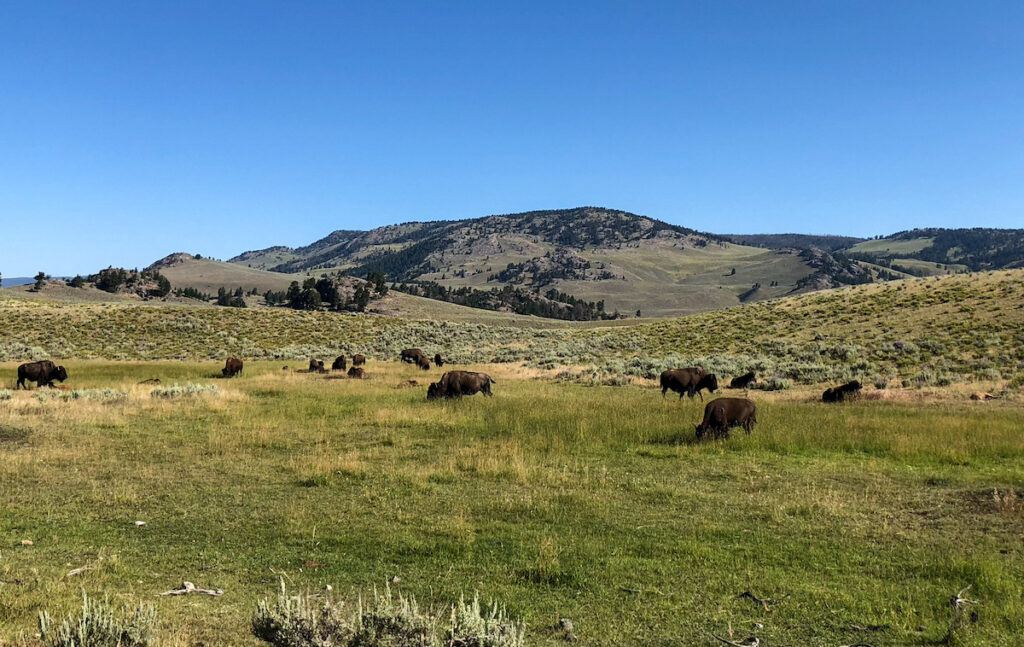 I must admit, the main reason I wanted to visit Yellowstone had nothing to do with volcanoes — which is probably a good thing, since the flat ground makes it very easy to forget you're standing miles above a reservoir of hot lava. No, I came for the animals. As someone who grew up next door to a safari zoo, I've always craved the experience of seeing animals in their natural habitat. And boy, I can officially say I got what I came for.
No matter where you are in Yellowstone, you're bound to come across some type of wildlife. Although you have to enter gates to get into the park, nothing stops the animals from leaving the area, which I discovered before I even entered, as I spotted a mother elk and her baby casually hanging out in the front yard of a neighborhood down the street.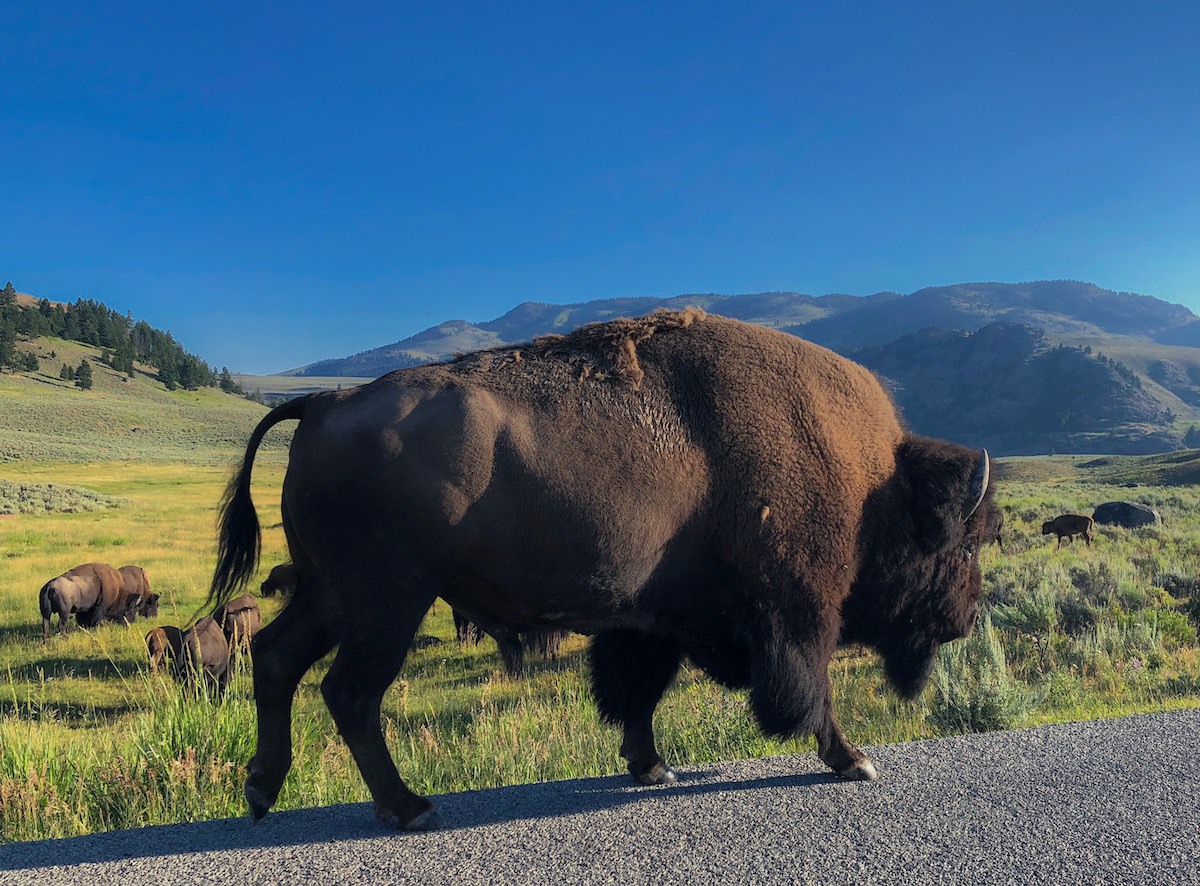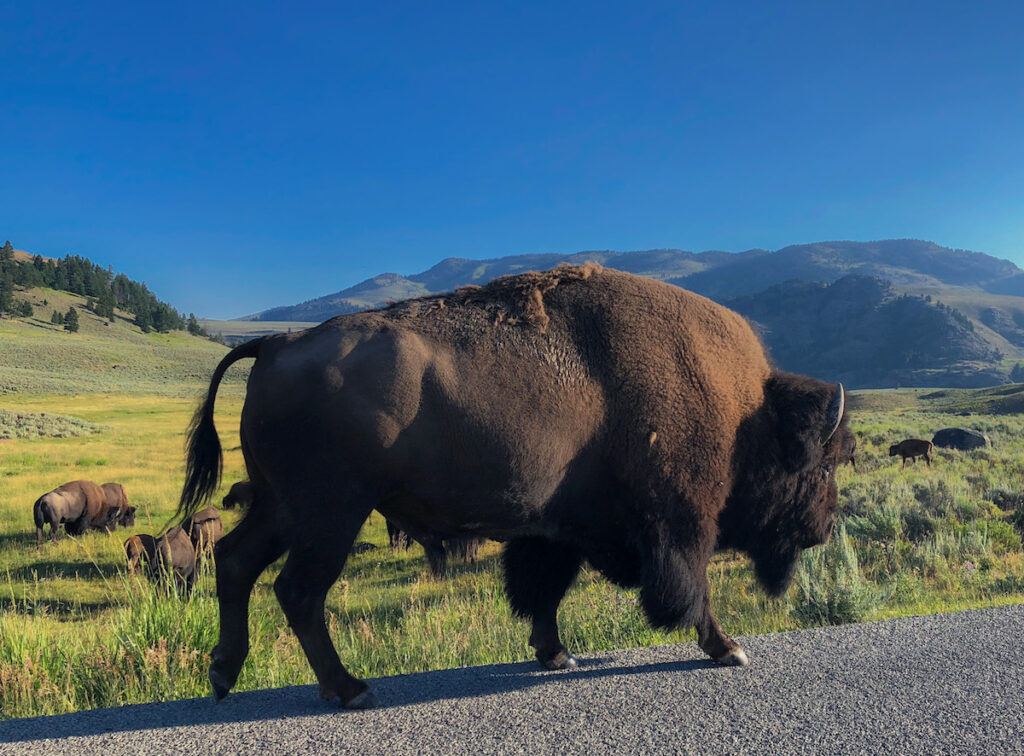 However, regardless of your plans, I highly recommend driving through Lamar Valley. Between the north and northeast entrance, this drive will utterly blow your mind. And I'm not exaggerating. There's nothing quite like witnessing a wild bison stroll past your car window, so close you can see the puff of its breath in the air. For the best chances of seeing the most wildlife, plan this drive for the early morning or early evening hours.
Yellowstone has the highest concentration of mammals in the United states. While elk and bison are guaranteed, keep an eye out also for pronghorn and coyotes. Moose, wolves, and black bears also roam the park but are more difficult and unlikely to be seen (and are the only ones I missed — although I missed a pack of wolves by only about two minutes!).
Where to Stay in Yellowstone National Park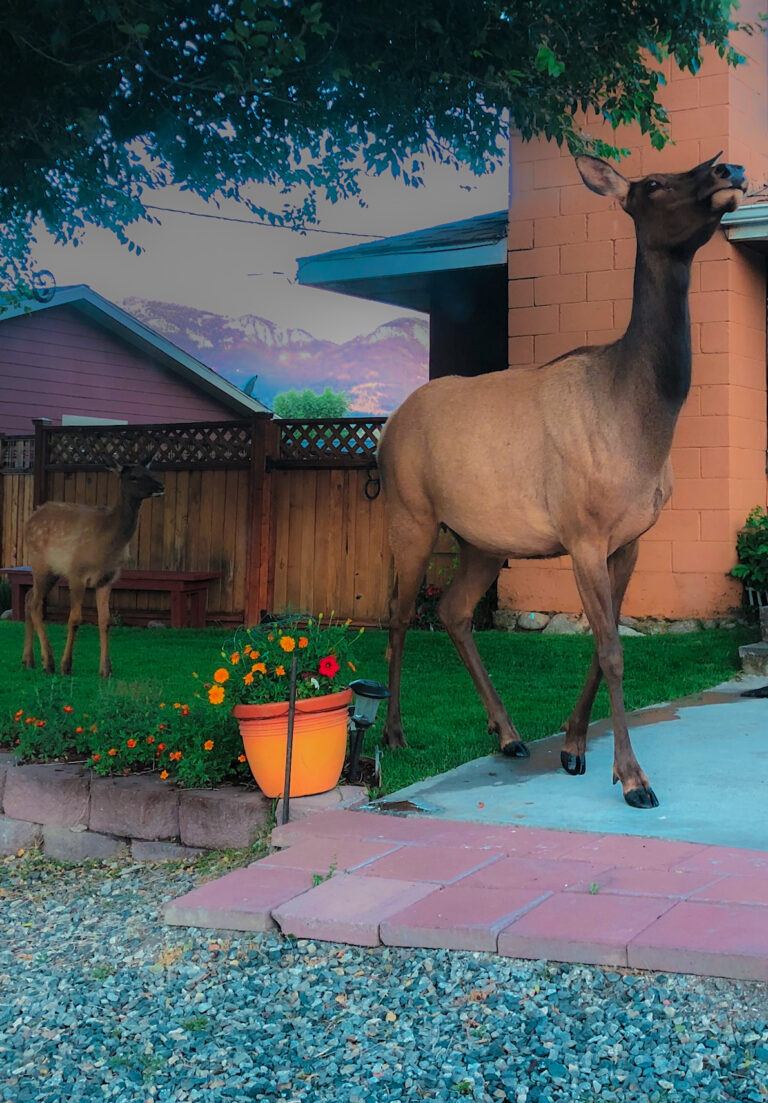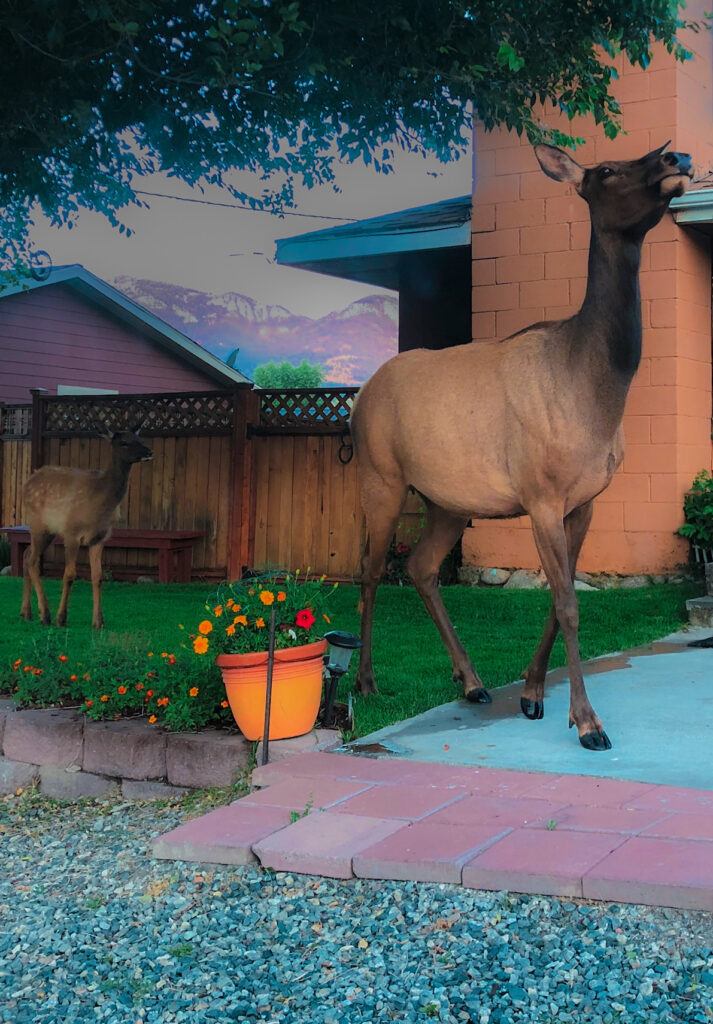 If you're searching for the type of trip where you never have to leave the park, then there are a variety of hotels that allow you to do just that, and the perks are pretty good. It can take hours to reach certain landmarks, and by staying in the park, you'll not only be the first to arrive at your destination but increase your chances of seeing the wildlife that more commonly venture outside at dusk and dawn.
The benefits do come at a cost, though. Old Faithful Inn offers rooms ranging from $199 up to $1,200 nightly, while Yellowstone Lake Lodge starts at $149 and increases to over $600. For more budget-friendly options inside the park, check out the Roosevelt Lodge Cabins, which start at $78 a night and go up to $130. But be warned: each of the cheaper options is more like glamping: you'll get a room, but a shower is not included. Also be sure to check in advance — some of these sites are closed during the winter.
For my trip, I chose the trusted Airbnb route and stayed at what was probably the coolest hostel I've ever been to. The Range Rider Lodge offers bunk-style rooms, communal bathrooms, and thin walls, but for being just a mile outside the northeastern entrance you really can't beat the $99/night price tag. Plus, it's good company: on my first day, I met a photographer staying in the hostel who wanted to go back into the park that evening to search for wolves — and of course I couldn't say no when invited along for the adventure.
How to Get to Yellowstone National Park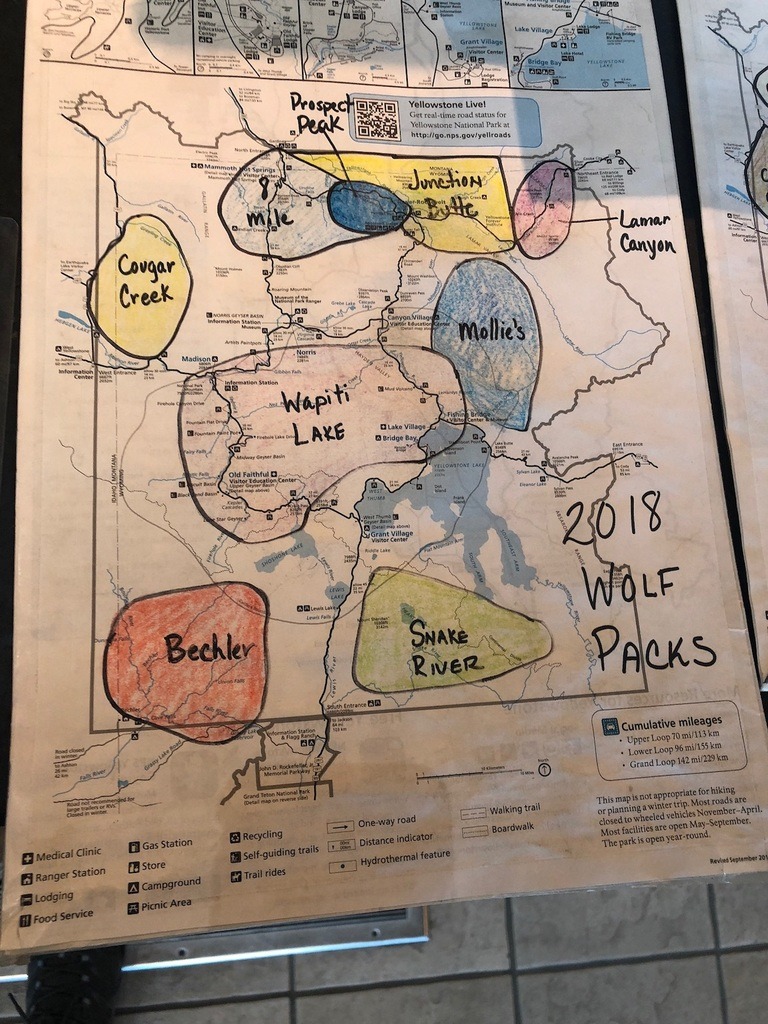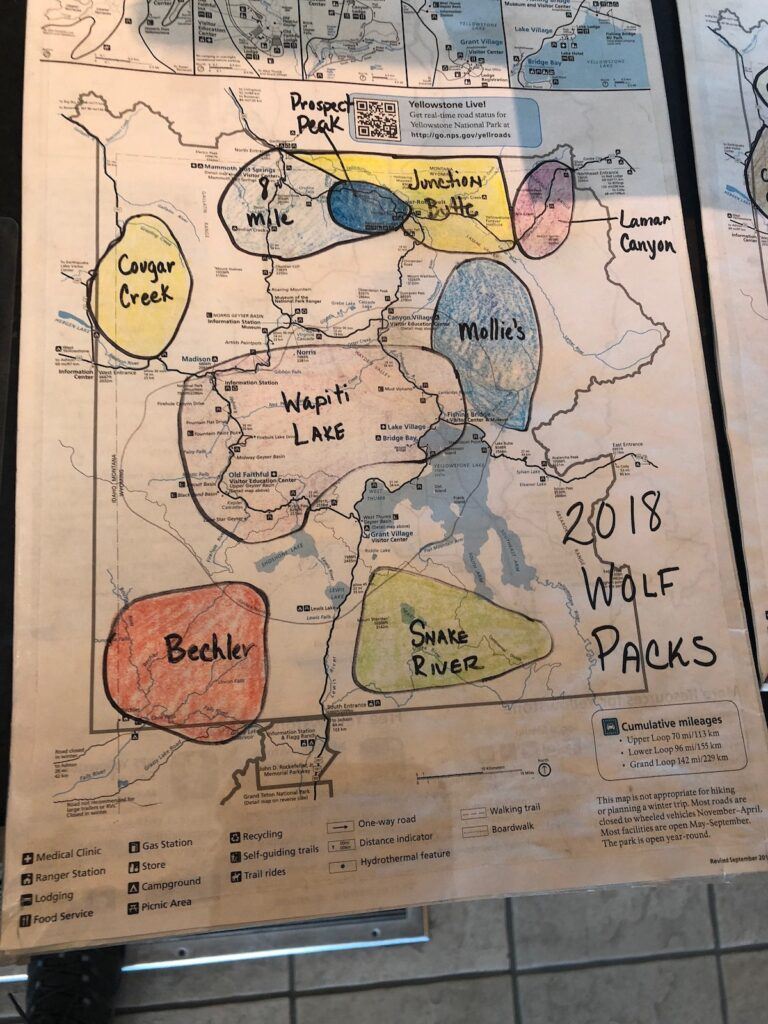 To start my adventure, I flew into Bozeman International Airport, located 90 miles from the north entrance of Yellowstone. This was the cheapest option, but it also allowed me to capitalize on the road-trip experience.
During my trip, I visited Montana, Idaho, and Wyoming, including the quaint ski town of Jackson Hole, whose airport is the most frequented for visitors wanting to explore Yellowstone through the south entrance; it is also near Grand Tetons National Park. (I traveled to both parks during this trip, and if you don't mind the scenic drive, it's definitely worth it.) If convenience is more your thing, then check out Yellowstone Airport, only five minutes from the west entrance. 
This park would be impossible to see without renting a car, it's that vast — and let's be honest, even if you found an Uber driver, you will not want to ask them to stop every half a mile if you see something interesting (trust me, that will happen). Even if you have a list of every landmark you want to hit, you're going to take detours, which is part of the beauty of this park.
Weather in Yellowstone National Park
Maybe, I'm biased because of how incredible this trip was for me, but I believe that summer is the best time of year to experience Yellowstone. I went in mid-July, and the weather was perfect, though cold at night (I'm from Florida, though, so take "cold" with a grain of salt). The days reached mid-70s Fahrenheit (or 22°C), and evenings dipped into the low-40s (or 4°C).
A friend of my dad's is obsessed with visiting Yellowstone — and I mean that literally. He goes every single year for weeklong camping and hiking trips and insists that everyone must visit at least four times: once during each season. Although the park is open year round, personally, I can't recommend visiting in the middle of winter — and not just because I need a heavy coat when there's a mild breeze. Starting the first week of November, everything but the north entrance is closed, and only a limited stretch of road remains open, drastically reducing accessibility in the park.
As a result, winter sees the least number of visitors, which is what allures those daring souls willing to withstand temperatures dropping into the negatives. If you're one of them, then you'll find you can access the other entrances by snowmobile, and enjoy snowshoeing and cross-country skiing while wildlife watching. Some consider winter the best time of year to do just that, what with the smaller crowds and the snow making the animals easier to spot.
Final Thoughts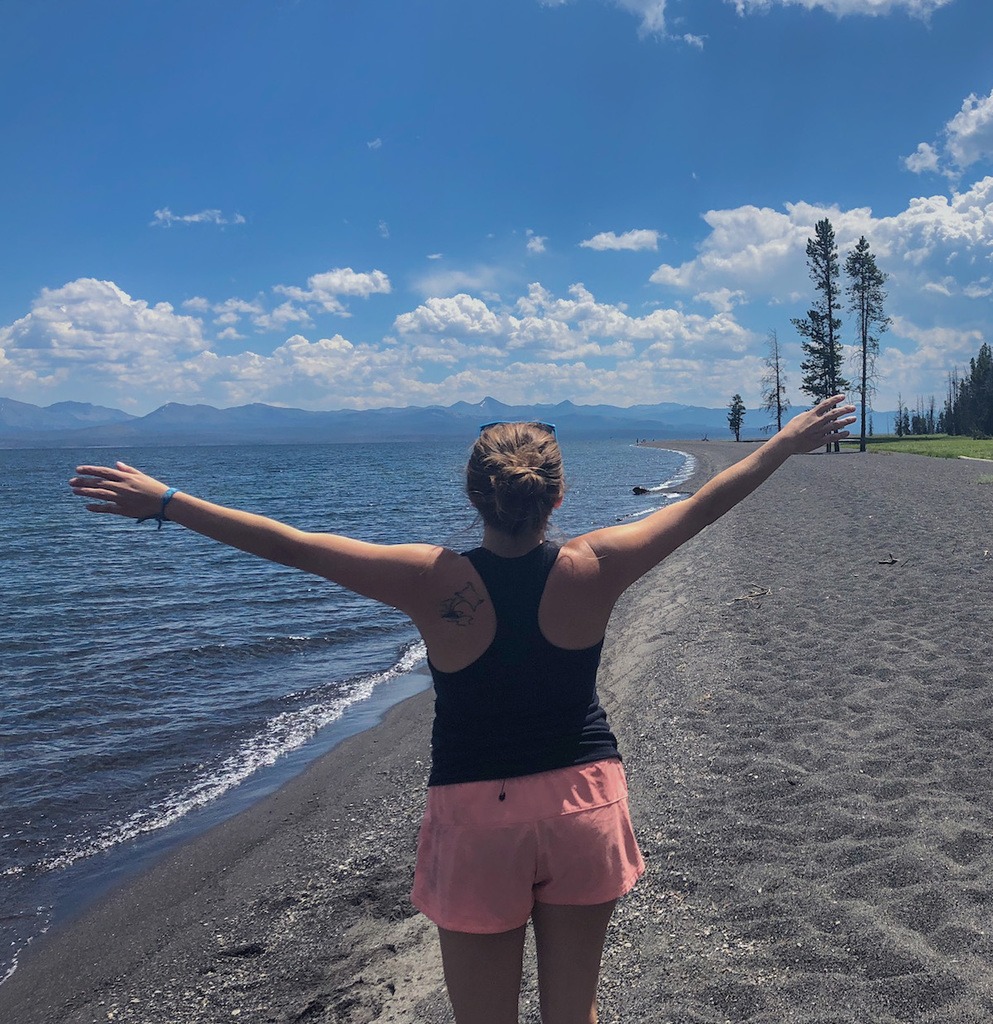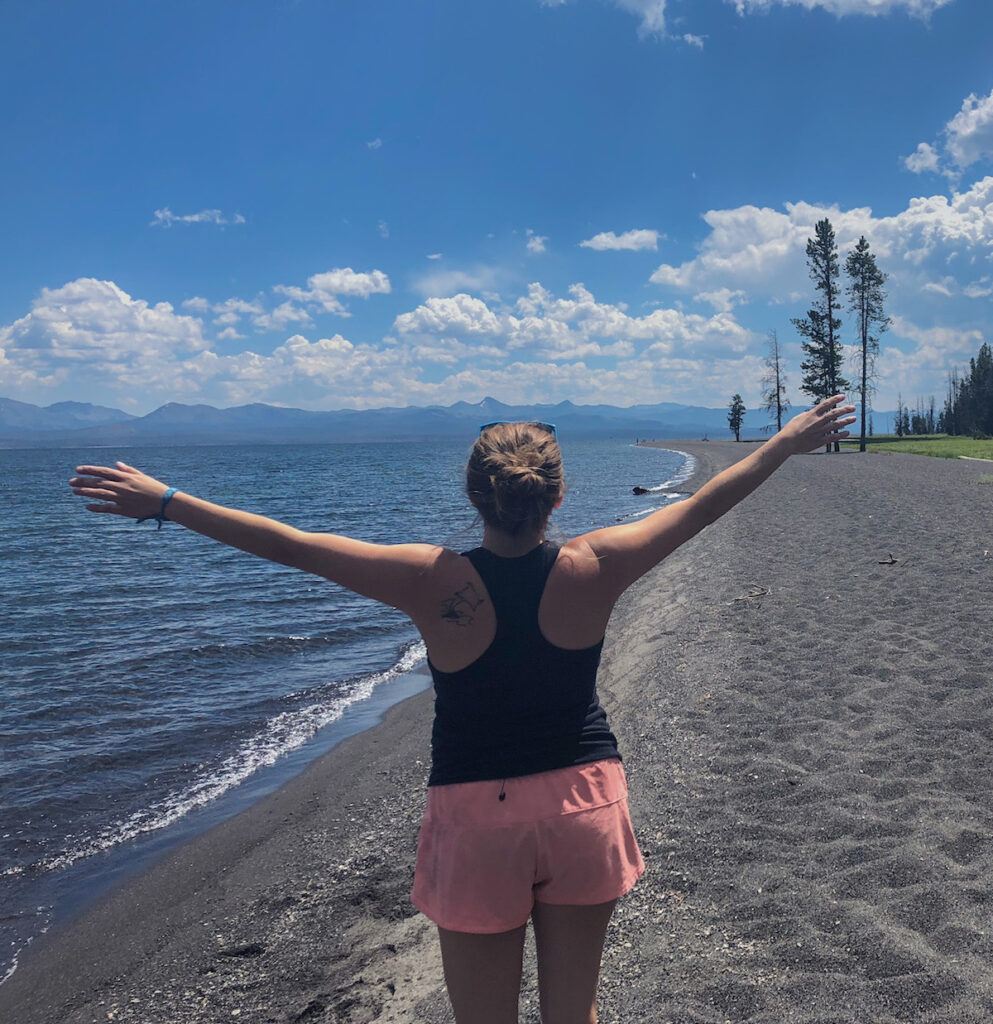 Regardless of how long your Yellowstone trip, I highly recommend planning your drive in advance and organizing your days based on which areas you want to see. When I stayed at the hostel, for example, I made that the same day I visited Lamar Valley, as they're in the same section of the park. While road-tripping is part of the allure of the park, keep in mind that traffic jams — the animal kind — are common. Thirty miles can take three hours if a herd of bison decide to take an afternoon nap in the road.
And on that note, don't be surprised if you experience some road rage. While in Lamar Valley, I witnessed a driver purposely gun their engine and drive at full speed toward a bison that was taking too long to cross. After reporting this to a park ranger, they sadly explained this is common behavior. Believe it or not, some locals who live outside of Yellowstone must travel through the park to get to work, and so their patience — and appreciation of the natural beauty — has unfortunately dwindled.
Even if you're not planning on doing any overnight camping, I highly recommend investing in a day pack — Patagonia's is reliable and well-made. A reusable water jug, ideally a stainless steel one, can last on all your adventures. A solid pair of hiking shoes will make the difference; I swear by Merrell's over the ankle boot.
Keep in mind the average elevation of Yellowstone is 8,000 feet above sea level, so sunblock, ideally a sweatproof brand, is needed to keep you comfortable. Don't be fooled though: even during the summer, the temperature will drop at night, and so a fleece jacket will come in handy.
If you really want to increase your chances of seeing wildlife, consider bringing along a pair of binoculars or a telescope. Bug spray and extra toilet paper can't hurt either.
No matter your plans or the length of your adventure, one thing is for certain: there will be enough wildlife to see, hikes to take, and landmarks to visit. So you shouldn't be surprised if you forget that beneath your feet is one of the most powerful volcanoes in the world.
About the author: Megan MacGregor is a freelance writer, published author, and avid traveler. She has a degree in fine arts from the New College of Florida and spends her free time painting, riding horses, and planning her next adventure. She lives in Orlando, Florida, with her four-legged friends.