This guest post is by Monica Chapon, a California-based desert enthusiast.
Tucson, Arizona, is that quintessential desert town of your imagination. From the wild and endless landscapes studded with one-of-a-kind cacti to the fiery pink-and-gold sunsets that blaze into the distance, this place is nothing if not bold.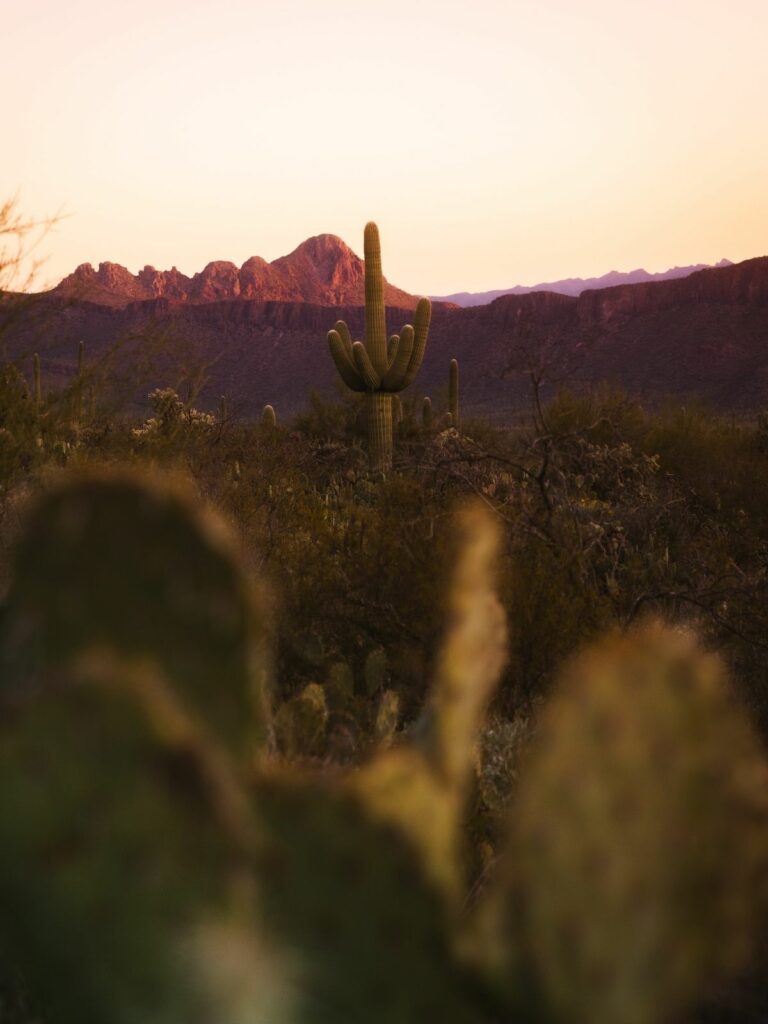 While Phoenix may offer a more metropolitan nightlife experience, Tucson can definitely hold its own when it comes to outdoor adventures and unique sights. In fact, in many ways, I prefer the relative quiet of this southwestern town over its larger cousin to the north.
Tucson is located less than two hours southeast of Phoenix, and the Mexican border is roughly one hour to the south. Its proximity to Mexico has earned Tucson's food scene major recognition — in 2015, UNESCO designated it the first "City of Gastronomy" in the United States.
As you would expect, though, this place gets hot. With over 340 days of sunshine a year, Tucson has a generally dry climate too. But there's also a monsoon or rainy season that stretches from mid-July through mid-September. If you do visit then, you will likely be surprised by just how green this desert can get! New life and colorful blooms will be plentiful.
No matter what season you visit, Tucson has a lot to offer. Whether you love the outdoors or art or history, you will find it here. Here are ten Tucson tourist attractions that you can't miss!
1. Mount Lemmon
In my opinion, Mount Lemmon should be your first stop. The views alone will give you a new understanding of Tucson from above.
Mount Lemmon is named after Sara Plummer Lemmon, a botanist who trekked to the 9,000-foot-plus summit with her husband in 1881. Today, it's a great spot for outdoor adventures like hiking, camping, rock climbing, and even skiing. Yes, skiing in the Sonoran Desert.
Temperatures on the mountaintop are up to 20 degrees cooler then at the base — this means enough snowfall for winter activities and a welcome escape from the hot sun in the summer! The mountain town of Summerhaven is home to hotels and restaurants, if you would like to extend your visit.
Mount Lemmon is located in the Catalina Mountains. Follow Catalina Highway to explore the mountain to your heart's content.
2. Catalina State Park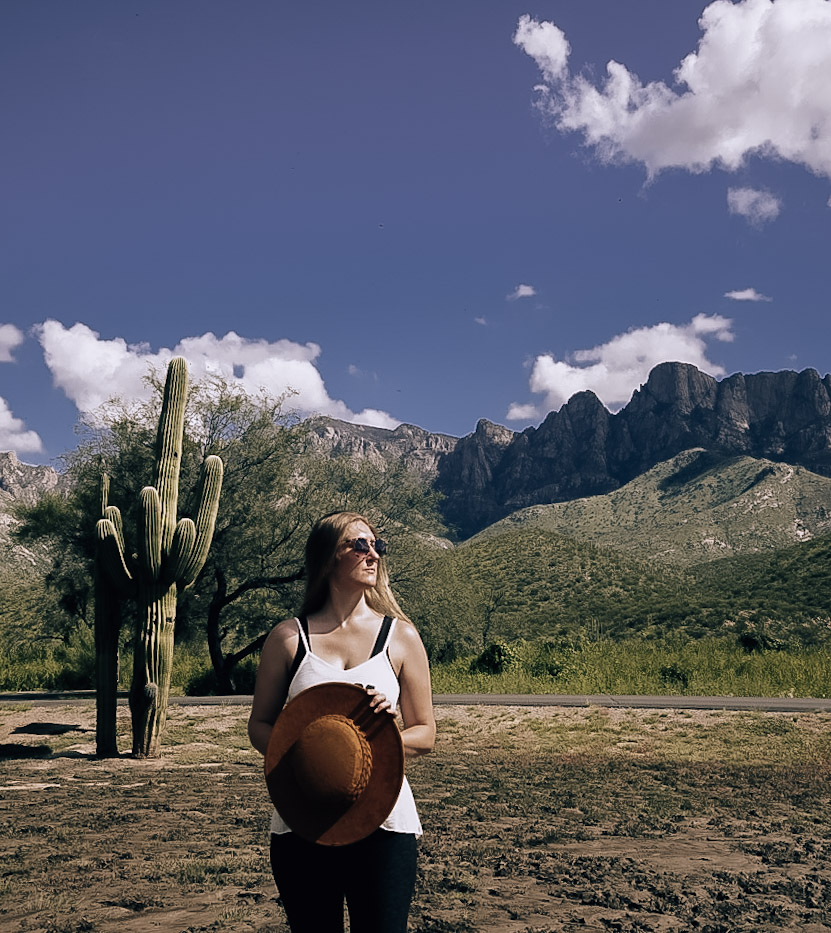 One of my personal favorite stops, Catalina State Park is located at the base of the Santa Catalina Mountains in northwest Tucson.
The park is chock-full of epic mountainous backdrops, lush landscapes, towering saguaros, and trails for horses and hikers. If you visit in early spring, bright Mexican poppies and colorful wildflowers will greet you.
There are eight hiking trails in Catalina State Park. The shortest, the Romero Ruins Interpretive Trail, is less than one mile, start to finish. It's an easy loop that features signage explaining the history of the area. The longest, the Sutherland Trail, is just over 9 miles long and crosses through the wild and rugged Sonoran wilderness.
Entry costs $7 per car. Tent and RV camping are both available inside the park. This area is prone to flooding during monsoon season, so be prepared for park and trail closures. The address of the park is 11570 N. Oracle Road.
3. Arizona-Sonora Desert Museum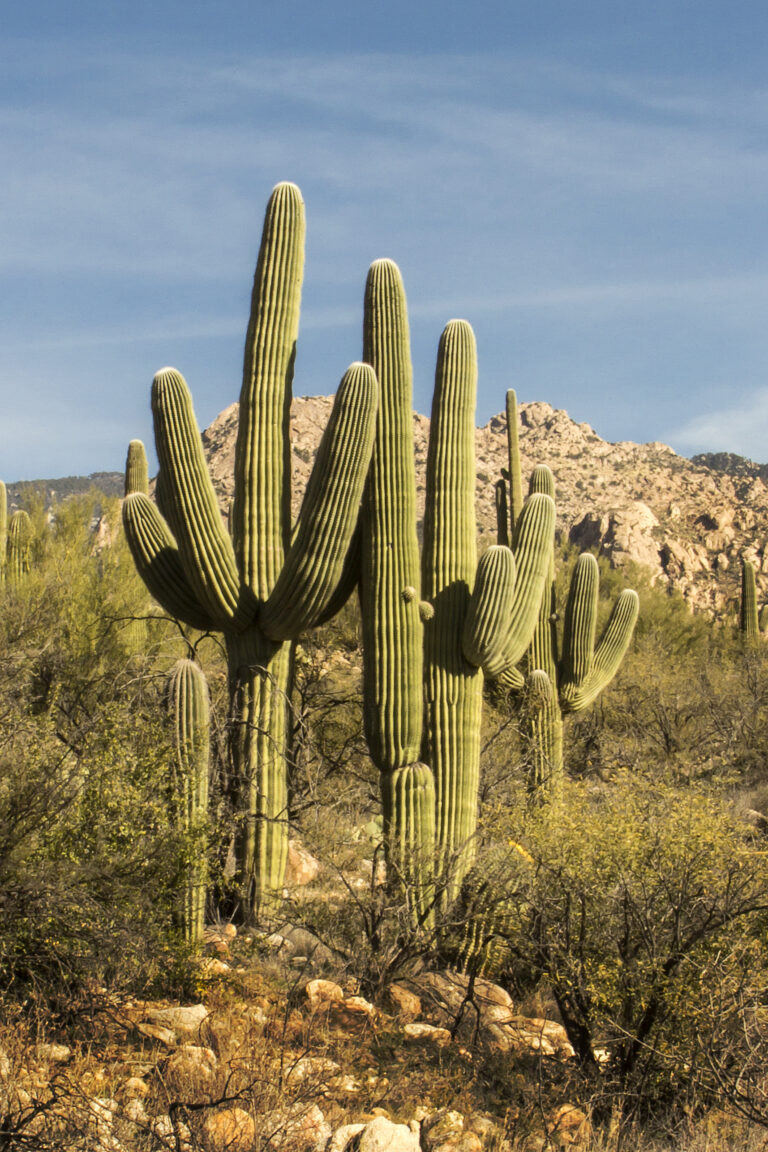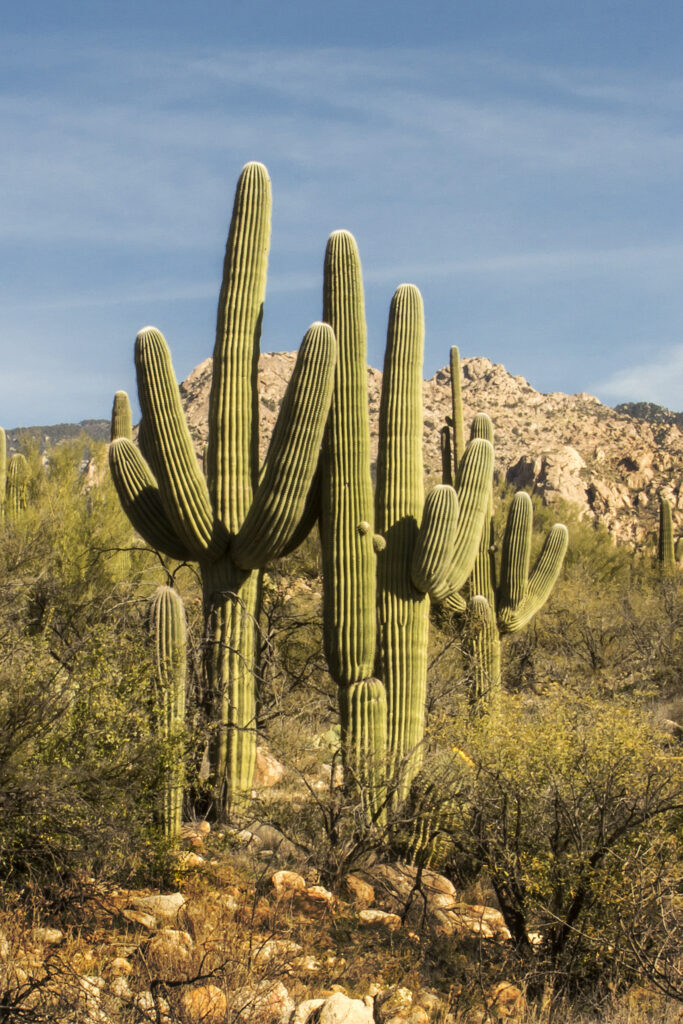 The Arizona-Sonora Desert Museum is one of the most popular attractions in town.
Part museum, part botanical gardens, and part educational zoo, this is as solid introduction an the plant and animal life as you'll find in the region. Some of the species found here include mountain lions, prairie dogs, tarantulas, butterflies, hummingbirds, and many more!
Most of this museum is outdoors, so plan accordingly. Dress comfortably and bring a hat and sunscreen. You can escape to one of the few air-conditioned areas if you need a break, like the reptile and amphibian building, the aquarium, the art galleries, and the on-site restaurants.
The Arizona-Sonora Desert Museum is open 365 days a year. Adult tickets cost $24.95; children's tickets are only $13.95 (those under 3 get in free). The museum is located at 2021 N. Kinney Road.
4. Mission San Xavier del Bac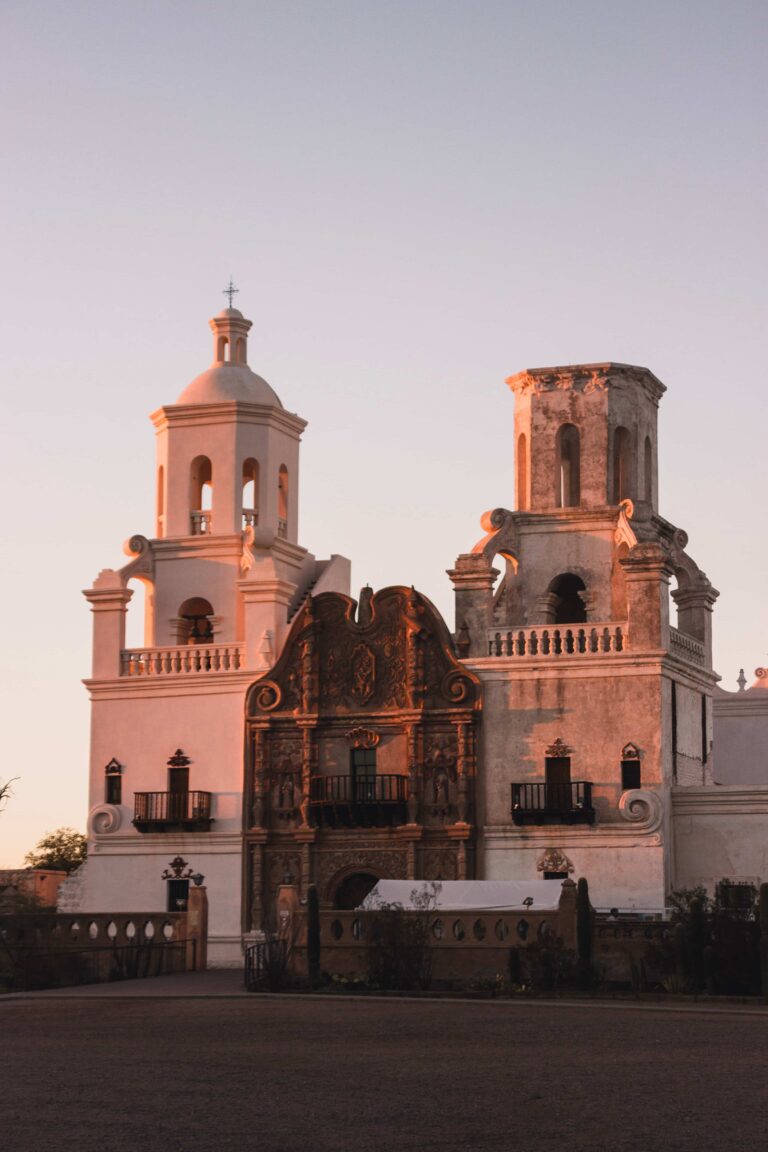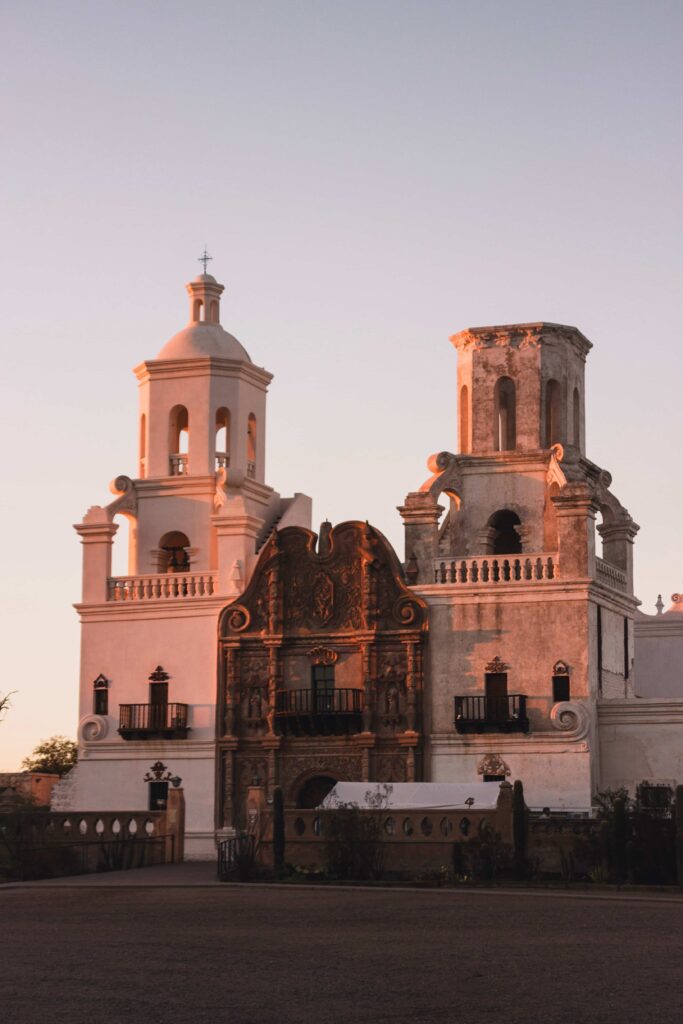 Fifteen minutes south of Tucson sits an important piece of the city's history: Mission San Xavier del Bac. This is one of the most awe-inspiring of all of the area's attractions and is definitely worth the short drive.
This building was named in 1692 for Francis Xavier, a pioneering Christian missionary. Often called "the white dove in the desert," it was completed in 1797 and has Mexican, Spanish, and Tohono O'odham influences in the architecture. Visitors will see ornate details both inside and out. Today, this site is used as both a church and a school.
Visitor entry is free, but donations are accepted. Guided tours teach about the history and preservation of the mission. Mission San Xavier del Bac is located at 1950 W. San Xavier Road.
5. Tucson Museum of Art
The Tucson Museum of Art (originally called the Tucson Fine Arts Association) was established in 1924. After moving into the heart of downtown and getting a fresh name, it became a popular attraction, with 74,000 square feet containing original works created by both local and international artists.
The museum features roughly three exhibitions per year, and the shows swap out every four or five months. Admission is $12 for adults and free for those age 12 and under. The museum is located at 140 N. Main Avenue.
6. St Augustine Cathedral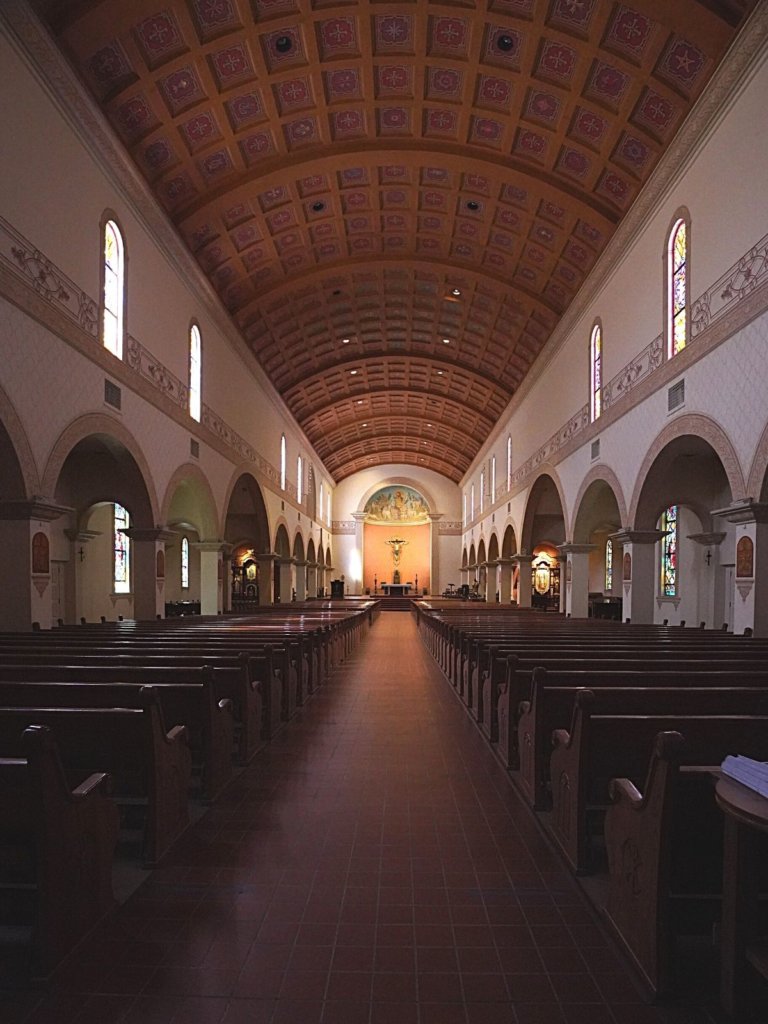 Not far from the Tucson Museum of Art is the St Augustine Cathedral. You do not need to be religious to appreciate the architecture of this church. The cathedral features an elaborate cast-stone façade surrounded by desert plants, like yucca and saguaros. Inside, stained-glass windows cast vibrant patches of light on the walls. Handcrafted woodwork can be seen throughout.
The Cathedral of Saint Augustine is the mother church of the Roman Catholic Diocese of Tucson. It is free to enter, but please only do so when services are not in session. The cathedral is located at 192 S. Stone Avenue.
7. Saguaro National Park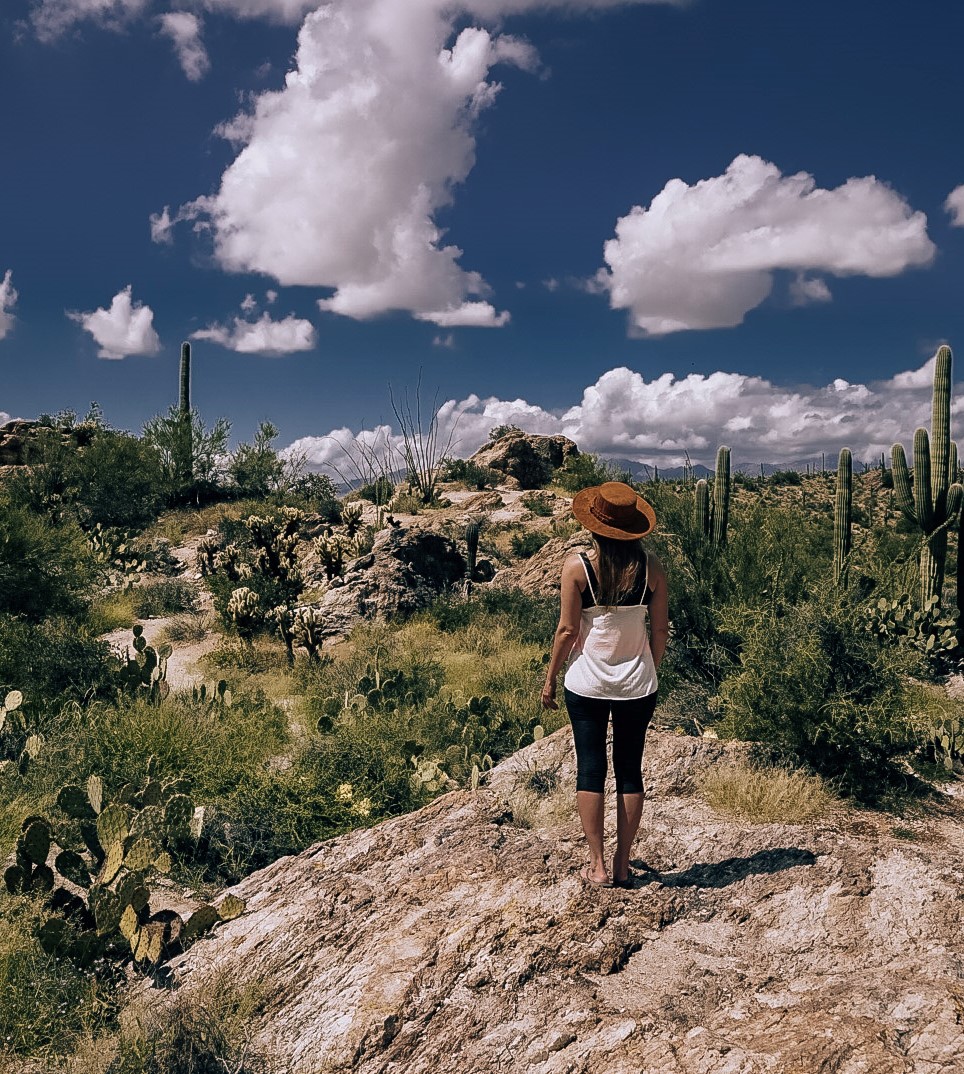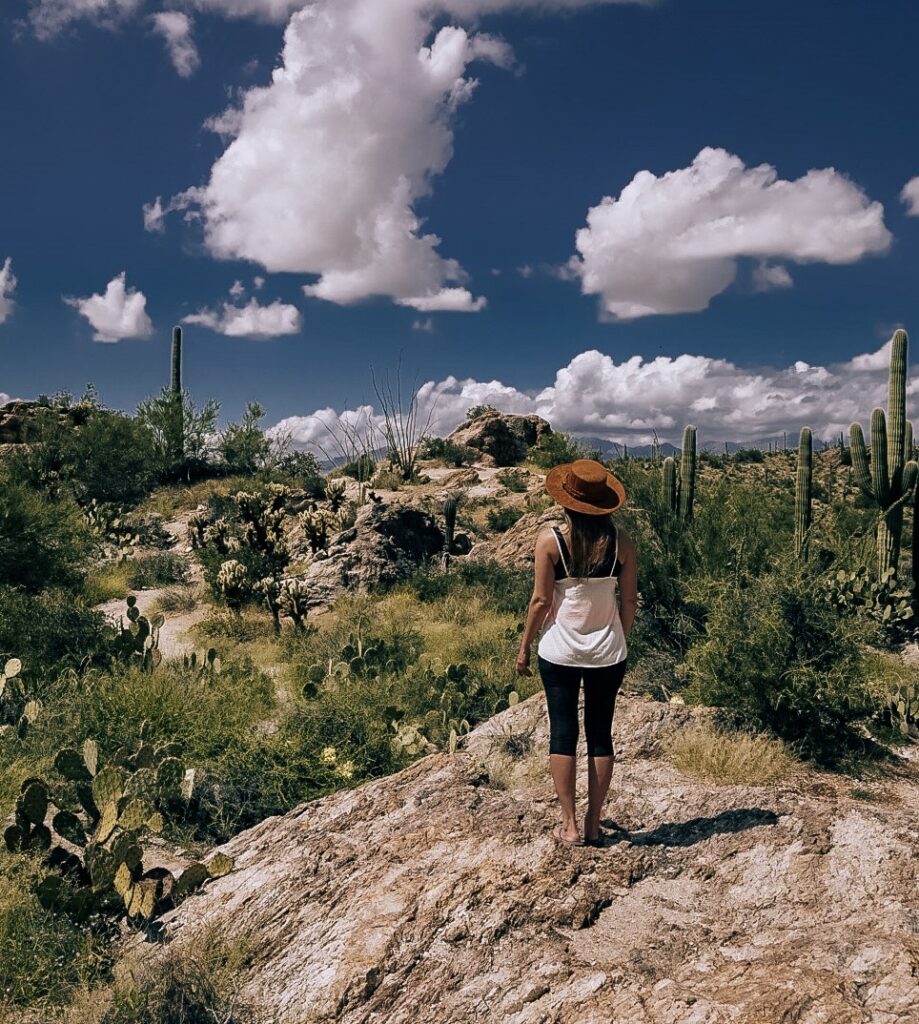 Saguaro National Park is another well-known Tucson attraction. However, you might be surprised to learn that the park is split in two by the city: there is a Saguaro National Park East and a Saguaro National Park West, and both are worth a visit.
In the west part, you will see plenty of the namesake cacti — the saguaro. In the east part, you will see colorful red rocks and a more rugged terrain, and fewer people, in my experience.
I highly recommend choosing several Saguaro National Park hiking trails to make the most of your time. There are both short, paved, accessible trails and day hikes out in the wilderness. It all depends what you are looking for.
A seven-day pass that provides entry to both sides of the park costs $25. Allow roughly 30 minutes to drive between the two halves (and even longer in rush hour).
8. Pima Air & Space Museum
This museum is easy to spot as you drive by: the large airplanes sitting just off the side of the road are a dead giveaway.
First opened in 1976, the Pima Air & Space Museum is the largest nonprofit aerospace museum in the country. It has a collection of around 400 commercial, military, and experimental aircraft in 250,000 square feet of indoor space and on 80 acres of outdoor land. Visitors will undoubtedly leave with plenty of new knowledge on aviation, history, and astronomy.
Admission to the museum costs $18.50 for adults and $12 for children (those under age 5 are free). The address is 6000 E. Valencia Road.
9. Tucson Botanical Gardens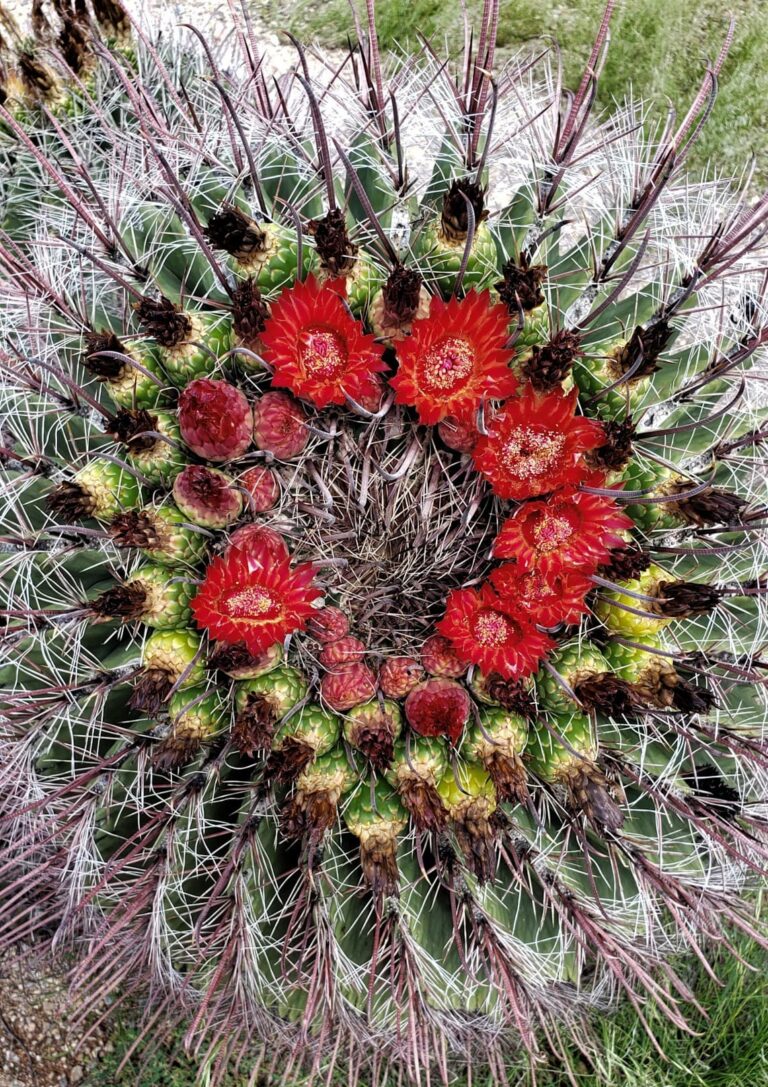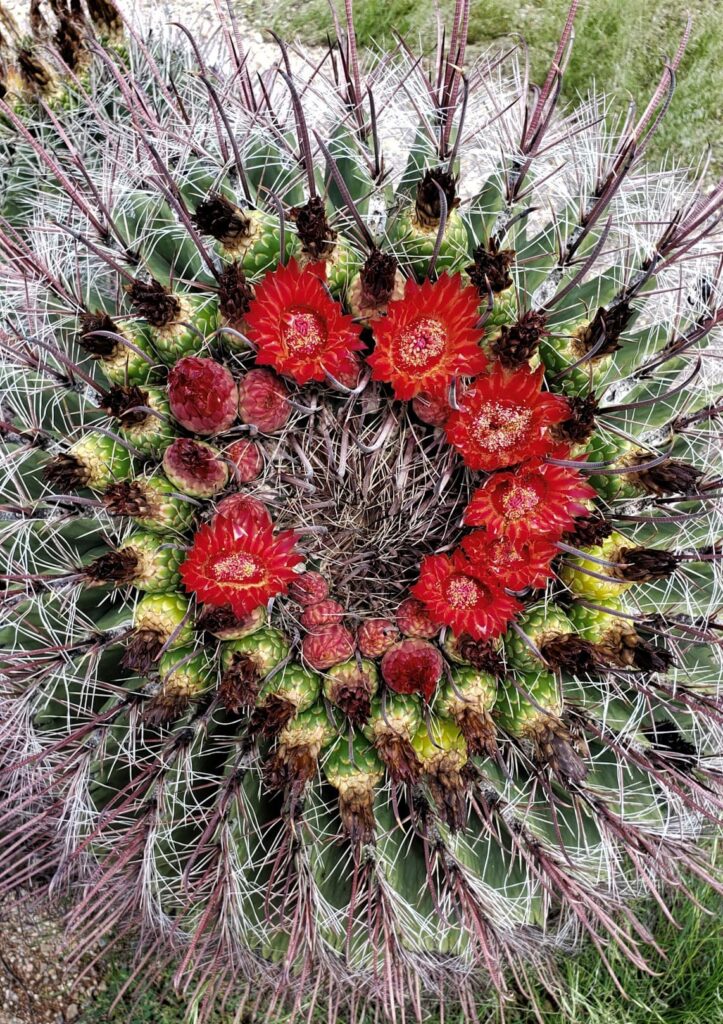 Having grown up in a greenhouse, I can't help but be fascinated by desert plant life. For me, this is a non-negotiable visit.
Originally founded in 1964, the Tucson Botanical Gardens is a historic property featuring large trees, prickly cacti, specialty gardens, and an exhibit with over 400 butterflies from 11 countries.
Weddings, events, and receptions are regularly held at the Gardens, but regular visitors can expect a fee of $15 for adults and $8 for kids (those under age 3 are free).
10. Tombstone, AZ
Last but not least: Tombstone is located outside of Tucson, but it's the perfect stop if you want to learn a bit about the area's Wild West roots.
Just over one hour from the city sits Tombstone, where live historical reenactments take place daily, teaching visitors all about the famous cowboys that once roamed those very streets, such as Wyatt Earp, Doc Holliday, and the Clanton Brothers.
Historic Allen Street is easily the highlight, where the famous O.K. Corral is located; the 1881 gunfight is reenacted in an outdoor theater. Just down the road is Boothill Cemetery, where both outlaws and locals are buried. Outside of the Tombstone Courthouse State Historic Park, one can find a replica gallows.
It's a fun and educational experience. Spend the day walking, watching a historic gunfight reenactment, and finding a local saloon for dinner.
Pin me for later: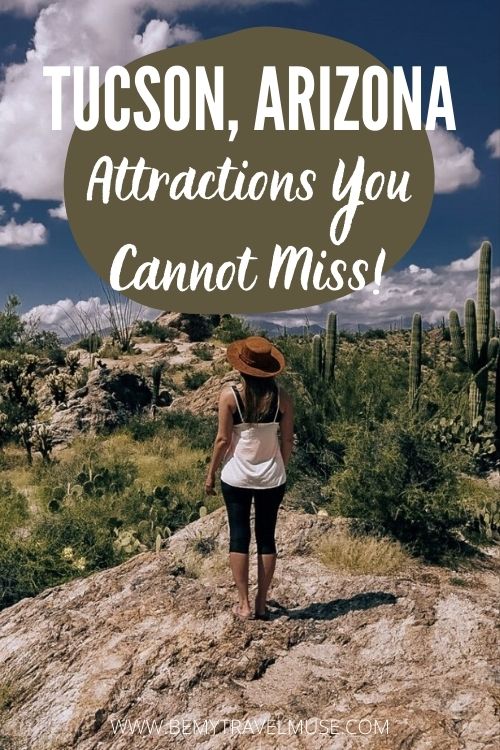 In addition to the year-round attractions listed above, visitors can find current and temporary local events in Tucson here.
These ten Tucson attractions are bound to make your trip exciting! With elements of history, art, and nature, you will definitely leave Tucson with a positive opinion. From the sweeping views of Mount Lemmon to the desert landscape of Saguaro National Park, Tucson is a unique and unforgettable place.
READ NEXT: 10 Best Weekend Trips from Phoenix, Arizona
Monica Chapon has traveled to six continents solo and chronicles her adventures on her blog, This Rare Earth. She can usually be found exploring the deserts of the world, taking impromptu road trips, or performing as an aerialist on silks. Follow along with Monica's adventures on Instagram.