There is always all kinds of negative and nerve-wracking news coming out of the Mindanao, Philippines region that make it sound like a scary, scary place.  There are frequent kidnappings, killings, and various terrorist activities that have gone on there for years, making it a firm "no" for most travelers when planning their Philippines itineraries.
I recalled, when I had arrived in Sabah, Borneo, that there had recently been an attack by terrorist groups from Mindanao around one of the towns I visited along the way, but it did not target any tourists. That was last May, and when I found myself in the Philippines in December, with that memory in mind, I took out a map and scanned Mindanao.
It's pretty huge.
I had heard there were so many beautiful things to see in that part of the Philippines, and was curious how true all of the media campaigns were. I mean, it turned out that the typhoon wasn't nearly as widespread as they made it out to be, so maybe the dangers in Mindanao weren't, either.
Media does have a way of sensationalizing things, after all.
Where I went: 
My first introduction to Mindanao was Camiguin Island, known for diving (like much of this archipelago).  I went for Christmas hoping for something peaceful and beautiful.  What I got was a place that started out as just that, only to bloom into a festive atmosphere full of locals and visitors blending, wishing each other a Merry Christmas and sharing the holiday together.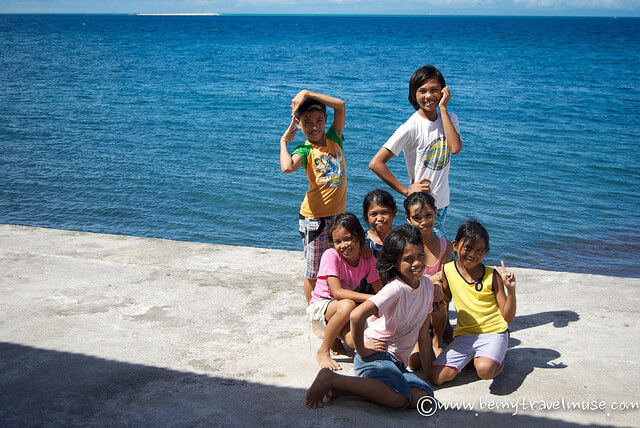 It ended up being one of my favorite places in the Philippines and definitely stood out as the friendliest. Maybe that's partially because it's less visited than other parts of the country, but still has ample tourist infrastructure and plenty of good diving.
From there I made my way to Cagayan de Oro, where there were even fewer Western tourists (in fact, I saw zero). I had gone there with hopes of climbing a mountain nearby, but my habitual lack of planning finally bit me where the sun don't shine, and due to the Christmas and impending New Year's holiday, wasn't able to get it planned given my short amount of time there.
Regardless, it was eye-opening to be in Mindanao, a place with an infamous name that many travelers fear.
Was it safe?
I didn't feel endangered at any point there.  I had read that during the Christmas revelry, a girl had been killed in Cagayan de Oro due to a stray bullet fired upward, but the same happens with irresponsibly fired fireworks during Yi Peng in Thailand, and in the United States, people fall victim to stray bullets every day.
I did also notice that there were metal detectors at mall entrances and armed security guards and police everywhere, which was slightly unsettling, but I still didn't feel there was much cause for concern.  Everyone was relaxed and friendly, if not a little curious.
I will say the hotel attendant where I stayed in Cagayan de Oro didn't get the hint when I declined his invite to go to a dancing club with him because I, "wasn't feeling well." He had a habit of coming by my room and knocking until I answered, and I am just too non-confrontational to put my foot down and tell him to stop and that I was not interested, though I did kindly ask for privacy.  He apologized, saying he just never saw Westerners and it was exciting for him.  I felt a mixture of annoyed by him and endeared to him.
I would take that as a one-off experience and blame the situation, not the place, however.
Where is safe and where is dangerous in Mindanao?
The main problems are in Zamboanga, where there are bombings and kidnappings somewhat regularly. This is the Philippines' sixth largest city, based in southwestern Mindanao. It is close to Malaysian Borneo and suffers from frequent acts of terrorism.
That said, the northeastern areas such as Surigao del Norte and even Davao are becoming more visited by tourists, and are generally considered to be safe.  The general rule is stay east.
So it turns out that yes, Mindanao is A-ok for a solo female traveler, and even ended up introducing me to one of my favorite spots – Camiguin.
Have you been to Mindanao or other regions that others fear are unsafe, only to find that all was well?