This post was written by Ashley Yap, BMTM's director of business.
How much does it cost to travel Coron, Palawan?
Coron is located in Palawan province, alongside with other popular destinations including El Nido, Puerto Princesa, Culion, and more. When you look at the map, there are actually two Corons: Coron Town Proper, where you will find hotels, resorts, restaurants and bars and will most likely lay your head in, and Coron Island, where the legendary lagoons and WWII ship wrecks are located. The island has something to offer to everyone – whether you are a ship wreck enthusiast, an active adventurer, a beach goer or an island lover, Coron promises a fantastic time.
I planned my trip to Coron with the understanding that the country is generally more expensive than everywhere else in Southeast Asia to travel in. The Philippines is an island chain that isn't easy to get around. Unlike just hopping on a cheap bus like the rest of Southeast Asian countries, one must take ferries or planes. This causes a higher budget for transportation, tours and other activities. With that in mind, here's how much I spent in one week in Coron:
Getting to Coron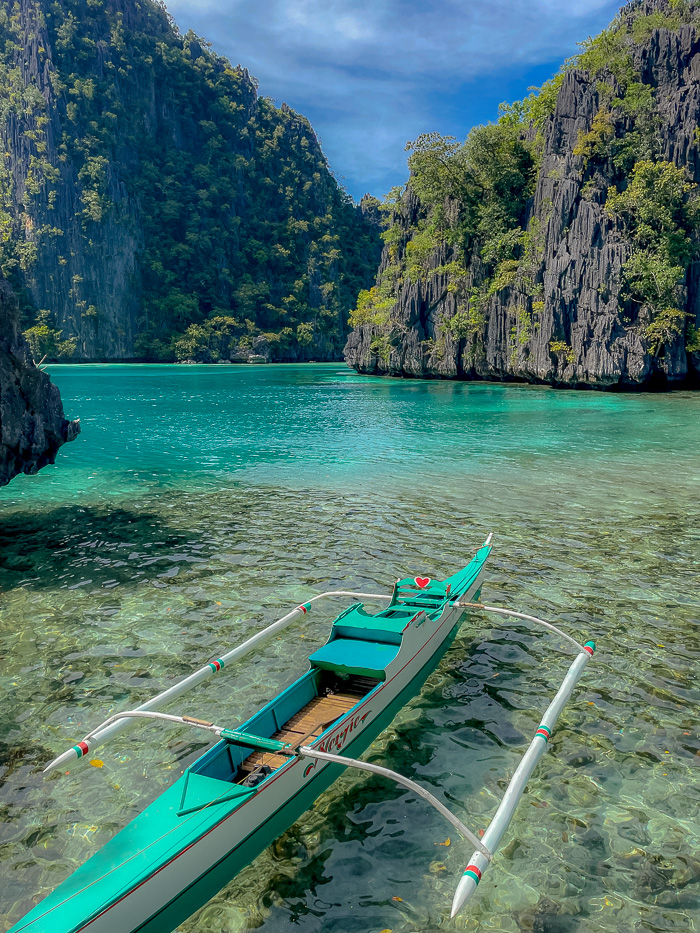 From Manila/Clark/Cebu: Daily flights are available from El Nido, Manila, Clark and Cebu to Busuanga Airport. The flight takes about 1-1.5 hours. Flight prices vary from one airline to the other, but I find that Skyjet offers the lowest rate at just about $24. From Busuanga Airport, you will take a 45-minute van ride to your accommodation. A shared van fare is about $3. Many hotels in Coron provide shuttle service from the airport as well. There are also weekly ferry trips from Manila to Coron, though it takes a whopping 11 hours. The ferry takes off every Friday at 7pm, and you will arrive in Coron pier the next day. You can check the ferry prices here.
From El Nido: I traveled from El Nido to Coron on a 5-6 hour ferry ride and the entire journey felt like I was inside a washing machine. I can't say I recommend it, but it was the cheapest option. If you are up for the challenge, a ferry ticket costs about $54. A much more comfortable way to get from El Nido to Coron is through a flight, which takes only 40 minutes, and can cost as low as $95. You will land in Busuanga Airport, and take a van ride or a hotel shuttle to your accommodation.
An epic way of getting from El Nido to Coron would be through a 4D3N expedition with Big Dream Boat Man! I did the Coron Island Life Expedition (more on that below) and loved every second of it.
Getting Around in Coron
Scooter rental: $7/day
Tricycle taxi: About $5 for a 15-minute ride
Airport transfers: $7 per person in a shared van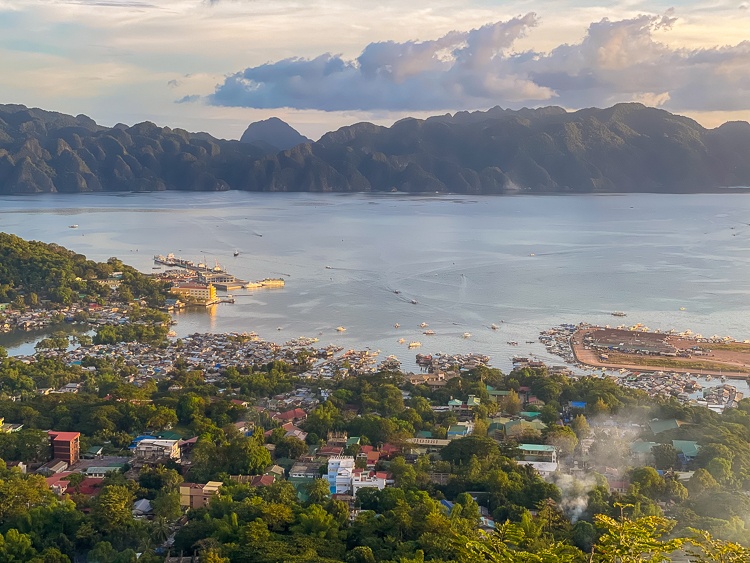 Coron Town Proper is pretty small, and with most hotels, restaurants and bars located in the same streets, you can totally get around on foot. I took a tricycle ride when moving from one hotel to the other with my luggage, and rented a scooter for the day to get to Mount Tapyas and Maquinit Hot Spring. To get to the airport, you can arrange for a shared van with your hotel for $7.
Accommodation in Coron
Hostels: $9-$30/night
Budget guesthouse: $15-$30/night
Mid-range hotels: $30-$50/night
Luxury hotels: $50 and above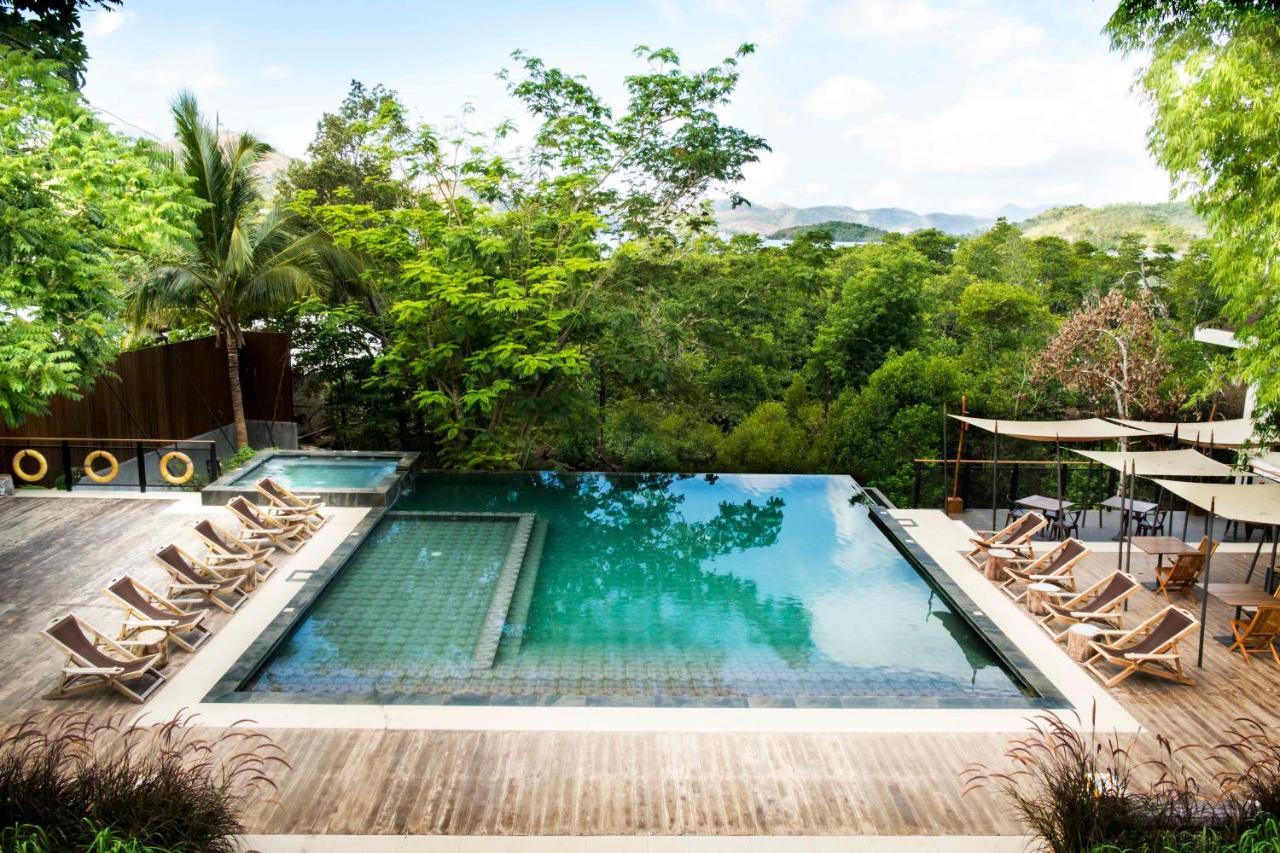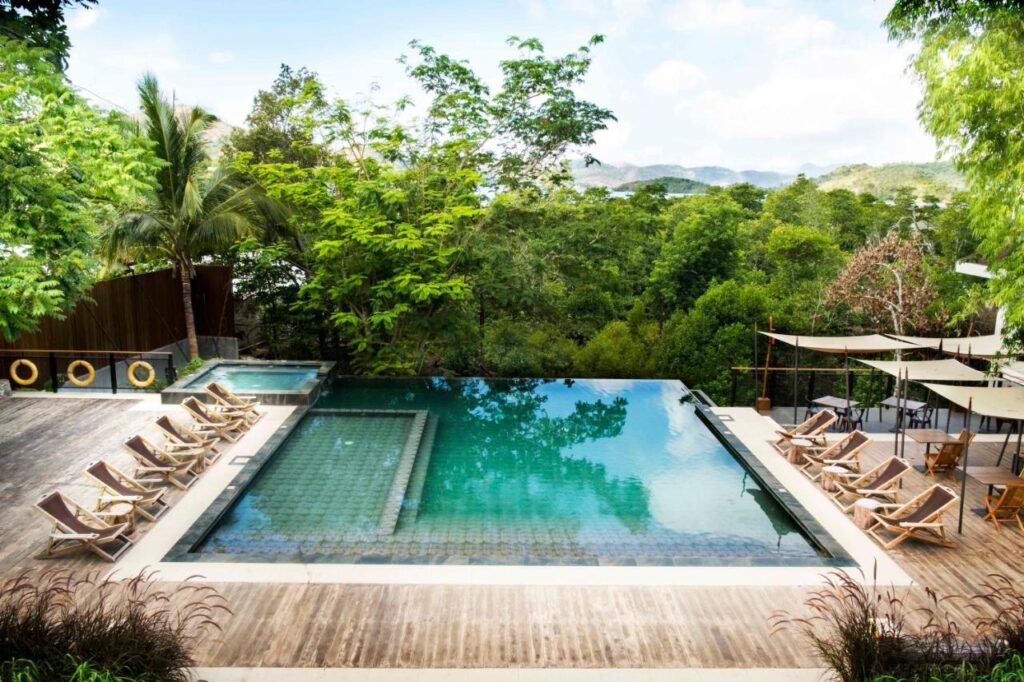 I stayed in 3 different accommodation at 3 drastically different price points in Coron: Bangles Homestay for $28, Jai-cob's Suites for $45, and The Funny Lion at $122. I honestly liked them all! If you plan to do island hopping during the day, and only really need a place to lay your head at night, the budget guest houses and mid-range hotels in Coron are very decent and well located. There are also plenty of elegant resorts if you are in the mood for a little indulgence. You can read this post for the best places to stay in Coron.
Food in Coron
Local street food: $1 for a meat skewer with rice
Local restaurant: $4-$7 for a meal with drinks
International restaurant: $7-$15 for a meal with drinks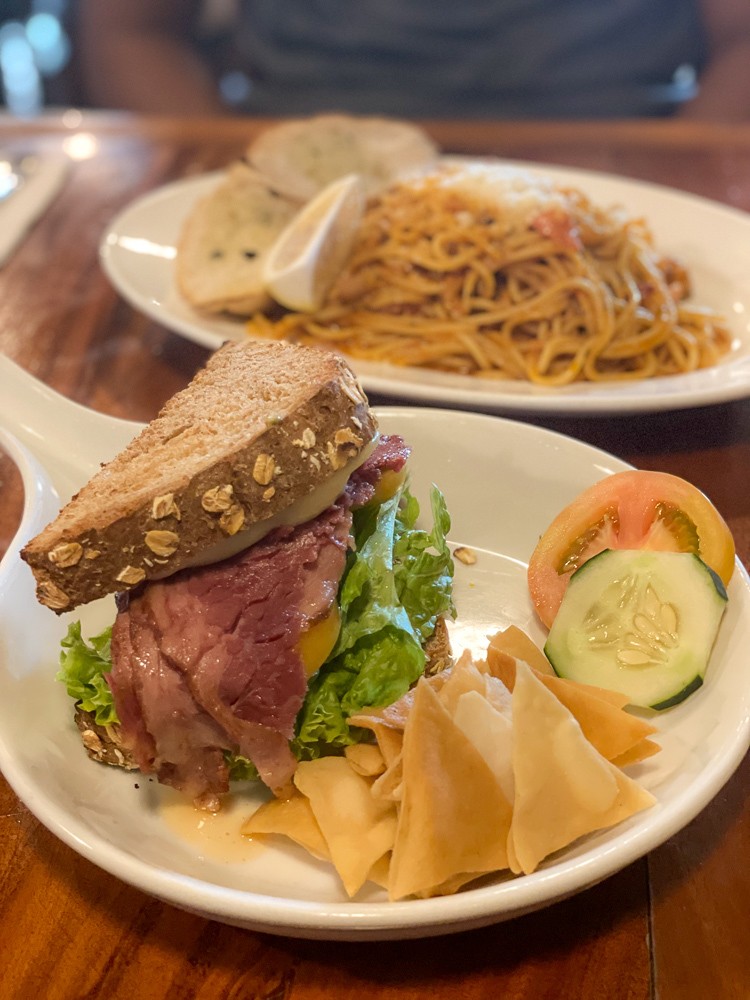 I find the variety of restaurant choices in Coron to be better than El Nido. There's a good mix of local and international restaurants just along the Main Street, and here are some of my favorites:
Poco Deli Coron: my favorite restaurant in Coron! I had the US steak and cheese sandwich (as pictured above) and it was absolutely delicious. Very good ingredients, generous portion, decent price range, fast service, what else can you ask for?
Pacifico Coron Bar and Restaurant: this seems like The place to be, as it's packed every night. Pacifico serves an extensive international menu, and there's a bar on the 2nd floor that seems very popular with backpackers. It's a great place to have an espresso martini and hang out with other travelers.
Trattoria Altrove: if you are hungry, this is the place to be! Food portion is huge at this Italian restaurant. For $7, you can stuff your face with a decent pizza, oven-baked style.
Follow Your Taste: for a healthy option, this little spot serves homemade yogurt that you can pair with granola and fresh fruit, perfect for a healthy breakfast if you are sick of the usual hotel breakfasts.
KTM – Burger night: This local spot seems very popular with filipino tourists. Instead of a burger, I had a sisig (as pictured above) and it was yummy! It was also the cheapest dinner I've had in Coron for just $5.
Island Hopping Tours in Coron
group tours: $28-$41
private tours: $50-$140
Big Dream Boat Man Coron Island Life Expedition: $450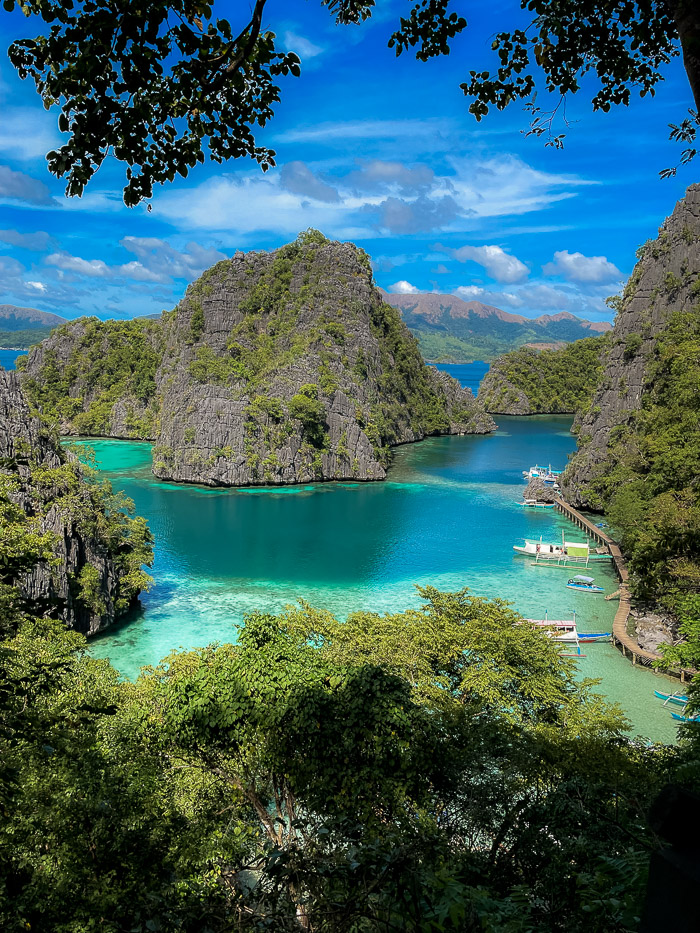 I took a mix of private and group tours in Coron and enjoyed some better than others. For a full review of the Coron group tours, you can read this post. I booked all my group tours through Klook, which was cheaper and easier than booking in person. The group tour I enjoyed the most was the Coron Super Ultimate Tour ($29.19), which covers all the highlights, including Kayangan Lake, Barracuda Lake, Twin Lagoon, two reef gardens, and two beaches. If your time is short in Coron and only have time for one tour, I'd recommend it.
If you have a bit more time and want to stretch things out over a few days, there are other group tours available:
If you are traveling in a group, or simply prefer a private tour, this post outlines everything you need to know about booking a private island hopping tour in Coron.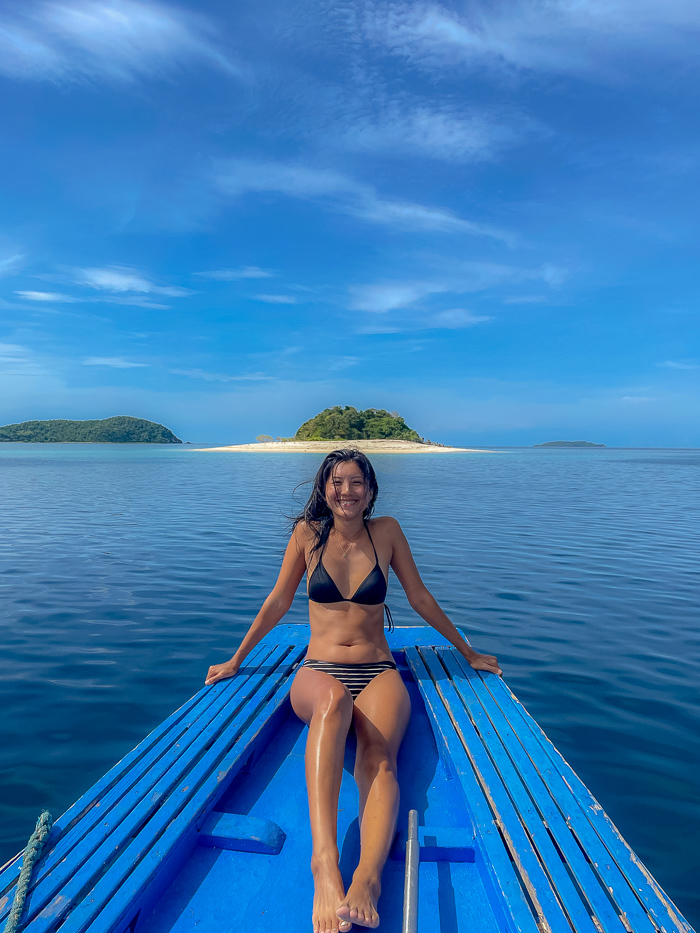 For a more private and unique experience, I had such a fabulous time on the 3D3N Big Dream Boat Man Coron Island Life Expedition, that I cannot recommend it enough! It's one of my favorite multi-day trips ever, and I am so glad that I was able to see Coron off the beaten path this way. The $450 price tag may seems steep, but given that 3 days of accommodation, food and drinks (including alcohol), and activities are included, I'd say it's totally worth it. You can click here for a full review.
I hope this post helps you plan your Coron trip budget! Read the following posts next as you continue to work on your Coron itinerary: