If you've been seeing dreamy photos of Coron Island over the years – Instagram just sneaking them right into your feed – then like me, this place has probably nestled itself in your mind. That's why when I went back to the Philippines for a third time, I knew that I would be island hopping around Coron.
This was actually not my first time in the area. Back in 2014, I jumped on a liveaboard dive boat and went scuba diving all around the area. But weirdly enough, I have almost no memory of the islands, and I had to fix that!
I spent three days island hopping around Coron and got some juicy insider tips to help you have a more enjoyable experience with smaller crowds. Without further ado:
Where to island hop in Coron
The following itineraries are broken down into what is the most logical for each day of your trip. Depending on where you're leaving from, some places are going to be quite far and therefore more expensive. I have some ways of helping with that too. Let's start with what's closest to Coron town: Coron Island.
Hold on!
Don't feel like doing all of the legwork yourself? My team member, Ashley, joined the infamous Big Dream Boat Man Coron Island Life Expeditions and LOVED every moment of it. Read the full review here and see if you're up for this unique, off-the-beaten-path adventure.
Twin Lagoon – 200 pesos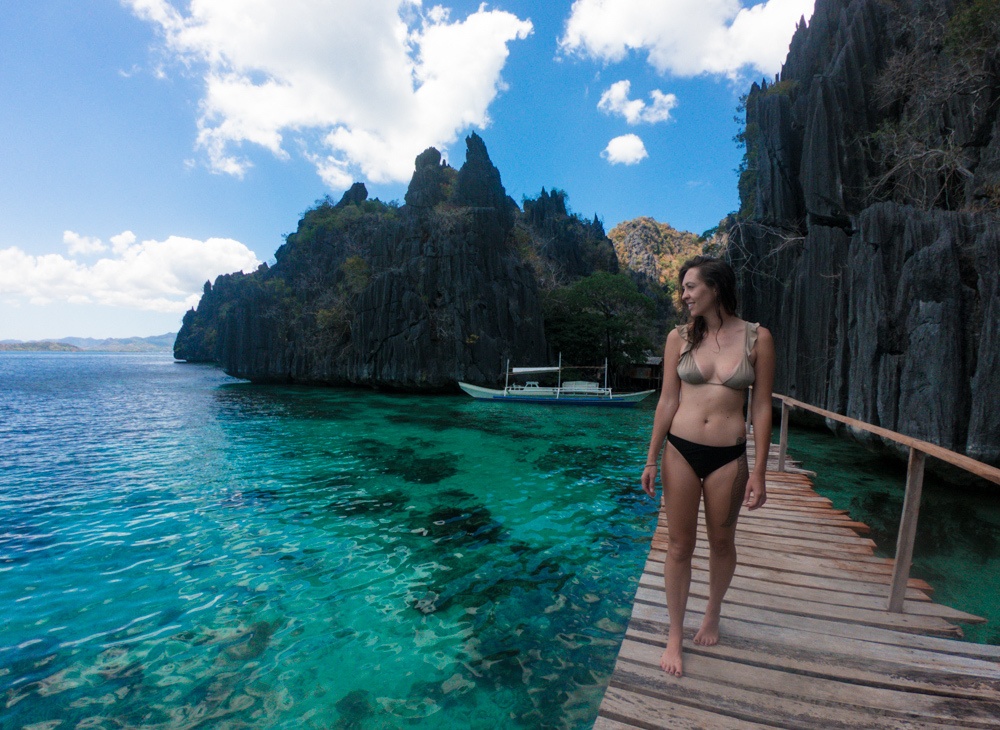 This is one of the most popular destinations for island hopping in Coron and every tour boat in the vicinity will go there. The entrance fee is 200 pesos and trust me when I say that it will be very popular. That said, if you can manage to arrive before 8am, you can more or less get it all to yourself. Just make sure that you organize the tickets the day before for both this one and the next one on the list.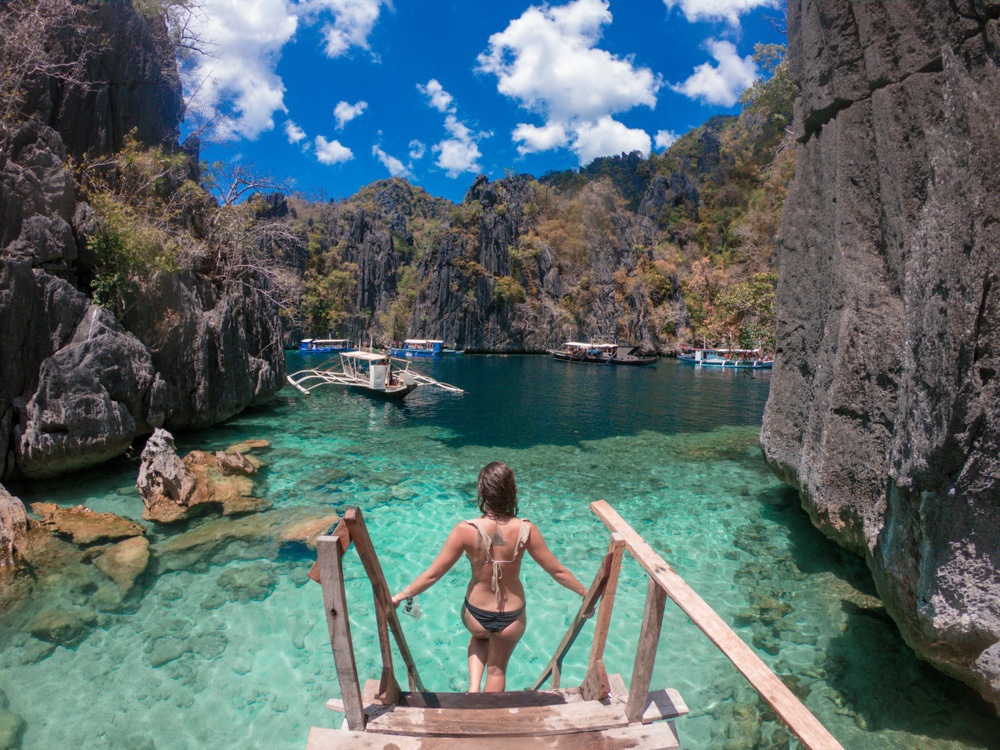 Be sure to give yourself plenty of time to explore the area since it's large and there's much swimming to do! You can read my full review of the Twin Lagoon here.
Kayangan Lake – 300 pesos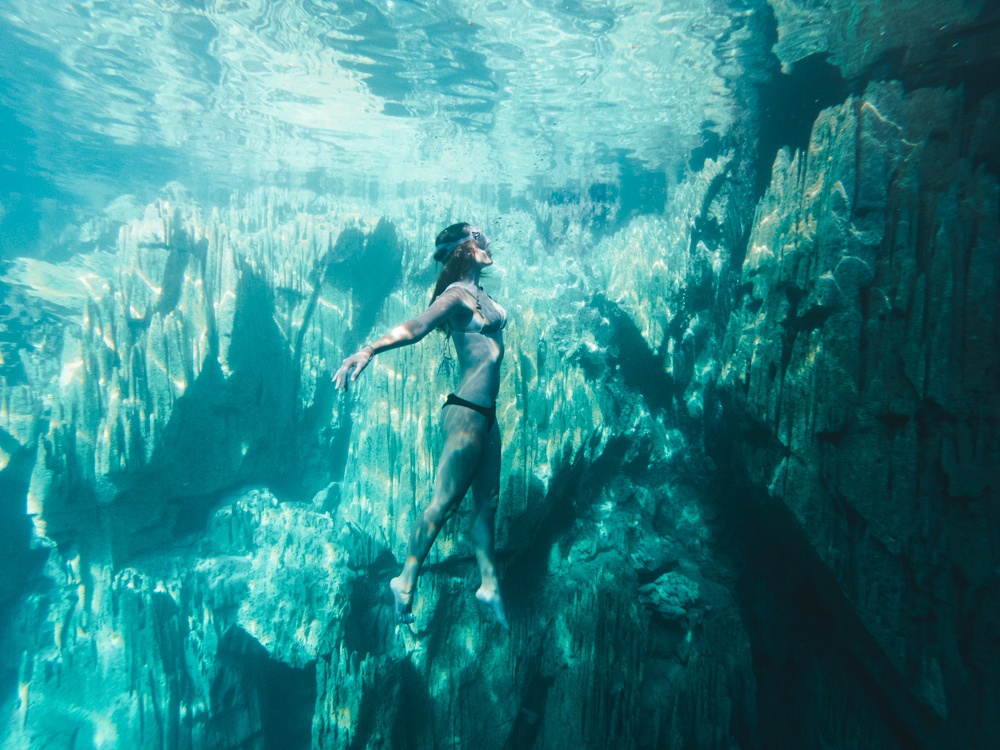 The other most popular place on this list, this brackish lake is magical in the morning hours, but by 10am it's packed with people. I've seen it in both scenarios, scuba diving in it back in 2014 and this time after it became instafamous.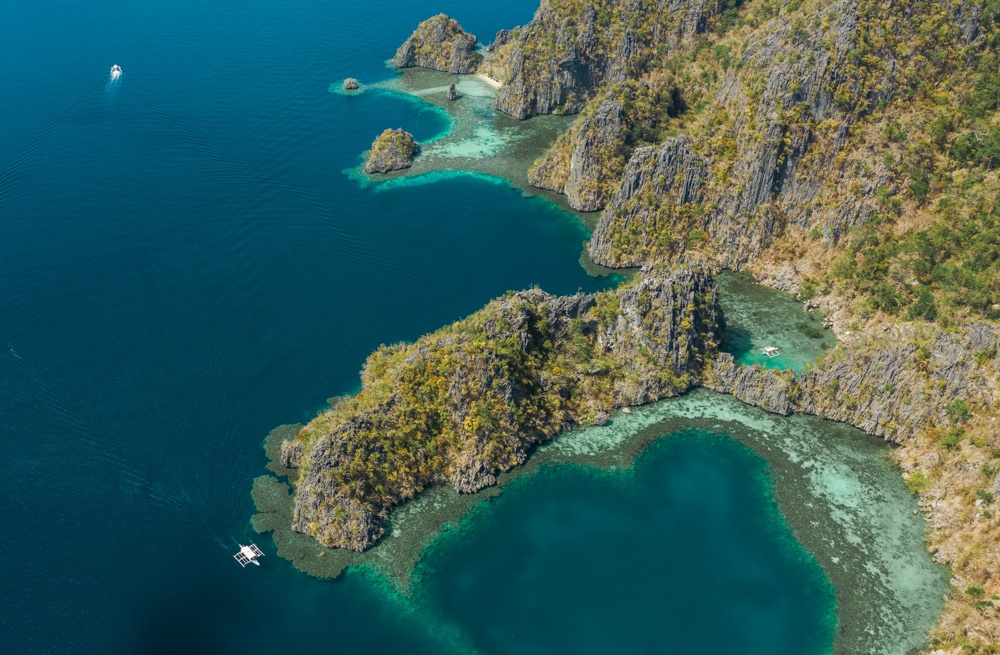 These days, you're required to wear a life jacket, just like in Twin Lagoon. However at the lake unlike at the lagoon, there will be someone to enforce it. Unless, that is, you get there right when it opens at 7:30am. Were I to do it over again, I would get there early but for some reason on this trip I just really valued sleeping in! What can a girl do?
Barracuda Lake – 200 pesos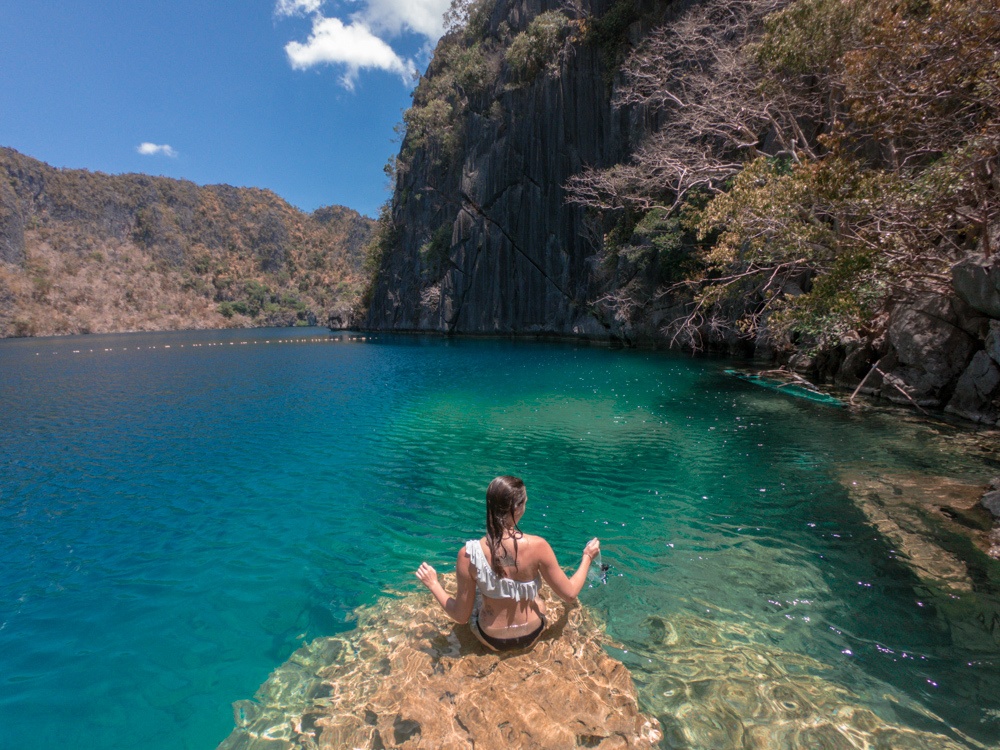 I actually liked Barracuda Lake more than Kayangan Lake because I had it to myself for a while by going in the afternoon after the tour boats had mostly moved on. It's less popular, so to me it was more beautiful and pretty darn similar.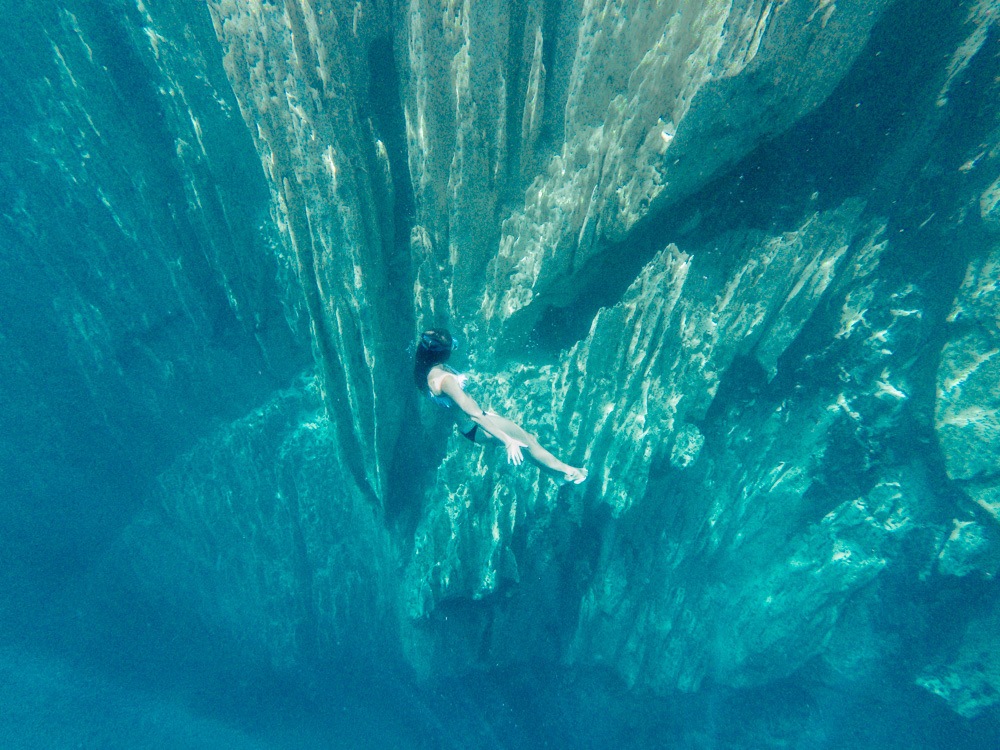 I enjoyed freediving at both of them, and loved the little needlefish that hug the top of the water!
Banul Beach – 150 pesos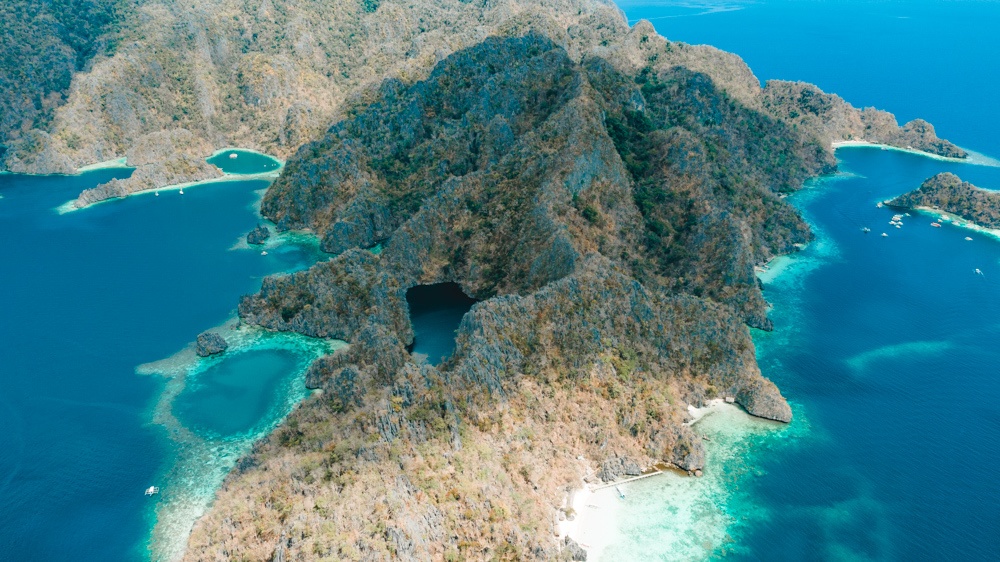 I headed to Banul Beach In the afternoon, after the tours that stop there for lunch had already left. It's a small cove with white sand beaches and though grassy and not perfect for snorkeling, it is absolutely perfect for chilling.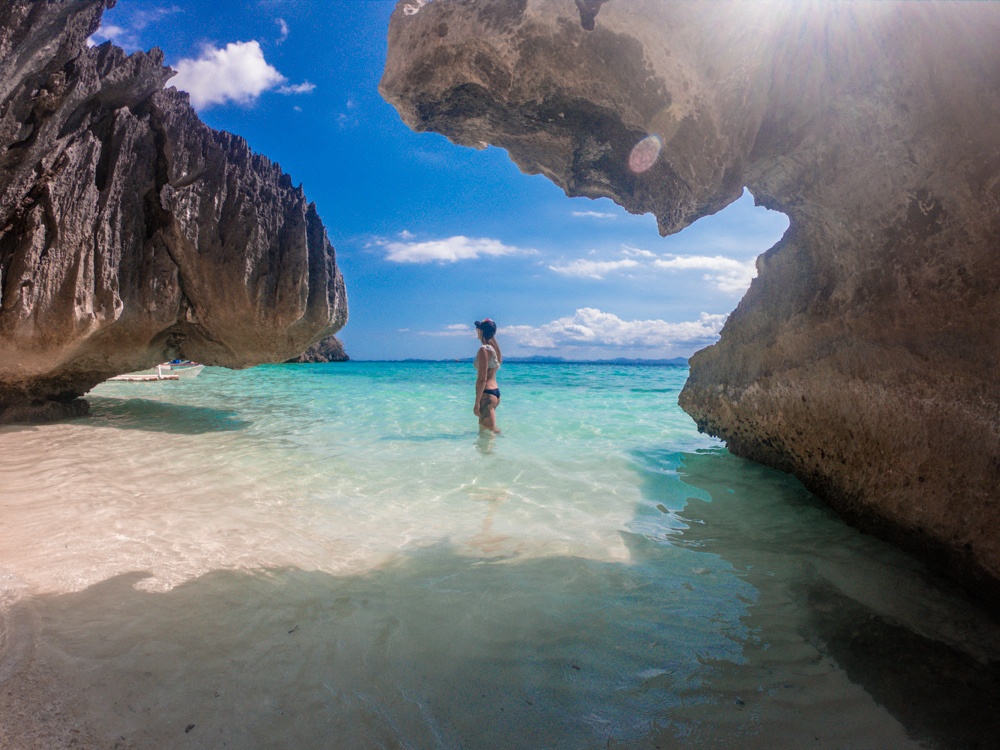 Most tours will also go to Beach 91 instead, which I don't feel is any better than Banul, but it certainly is more crowded!
Skeleton Wreck – 150 pesos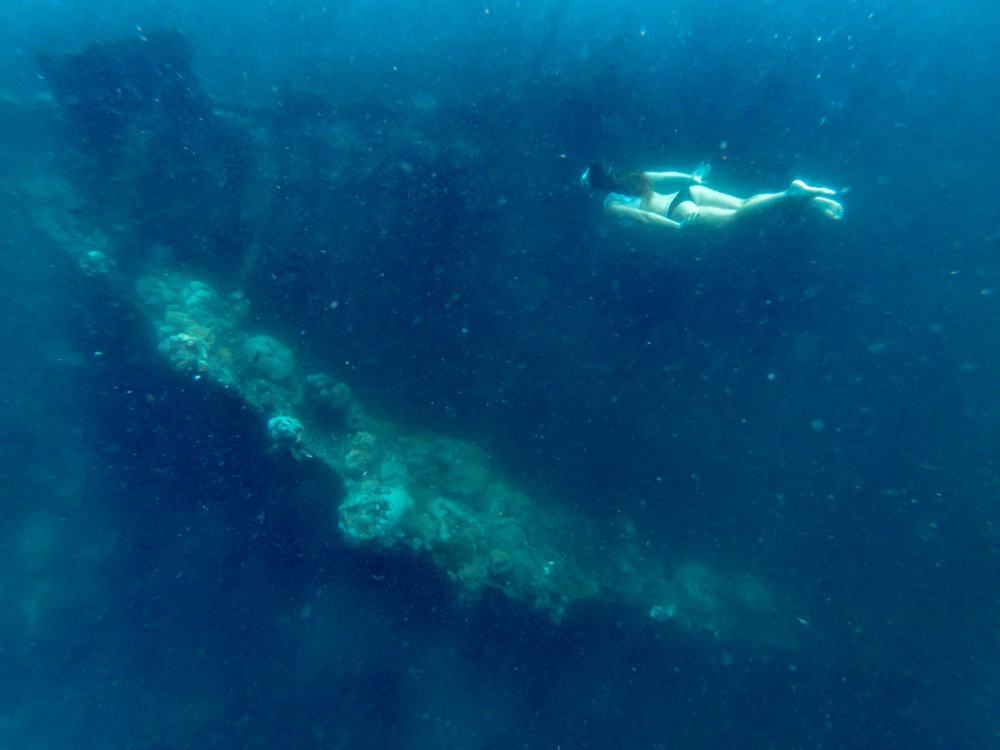 This old WWII wreck is one of few in Coron that you can actually swim to rather than needing dive gear. As an avid diver who has done most of the wrecks in the area, it's not nearly as impressive as what you can find if you dive, but as snorkeling goes, it's alright. There are plenty of striped fish around the surface as well.
Realistically, if you can't freedive you won't be able to see much since the wreck is a good 10 to 12 meters down. However if you're still interested, my pro tip is to go in the afternoon. I had it for a while all to myself!
Siete Pecados – 150 pesos
A favorite snorkeling spot, this is a good one to head up in the morning if you don't want crowds around. I realize that everything on this list would be best to visit it in the morning, but if I were you I would put the Twin Lagoon first if you organize the boat for 7am, followed by Kayangan and then this one, to best assure you get some solitude.
Malcapuya Island – 150 pesos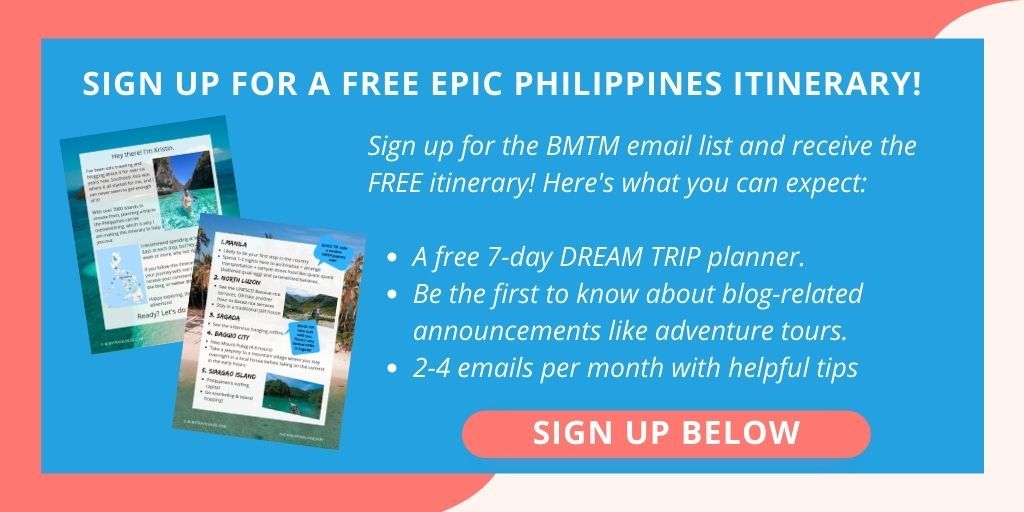 This island and the next three on this list are all a bit farther from Coron and therefore it takes quite a while to get there. You want to head out earlier in the day and instead of combining this with any Coron Island spots, you'll want to combine it with the next two.
This is a very popular place to visit nonetheless, so make it the first place that you stop. It's a breathtaking white sand beach island with palm trees, but to be honest, I'd seen a lot of those by the time I got to Coron so this is not an island I visited.
Ditaytayan Island – 150 pesos
This is one I wish I had seen because, as I've established previously, I am a big-time sandbar enthusiast. This is where the tours usually stop for lunch, so if you get there before or after, you have a better chance of some solitude.
Banana Island – 150 pesos
Another beautiful white sand beach, Banana Island is all about chilling in the hammocks provided on the far side of the island. If they're all taken when you arrive, people come and go so it won't take long to get your turn!
Black Island – 150 pesos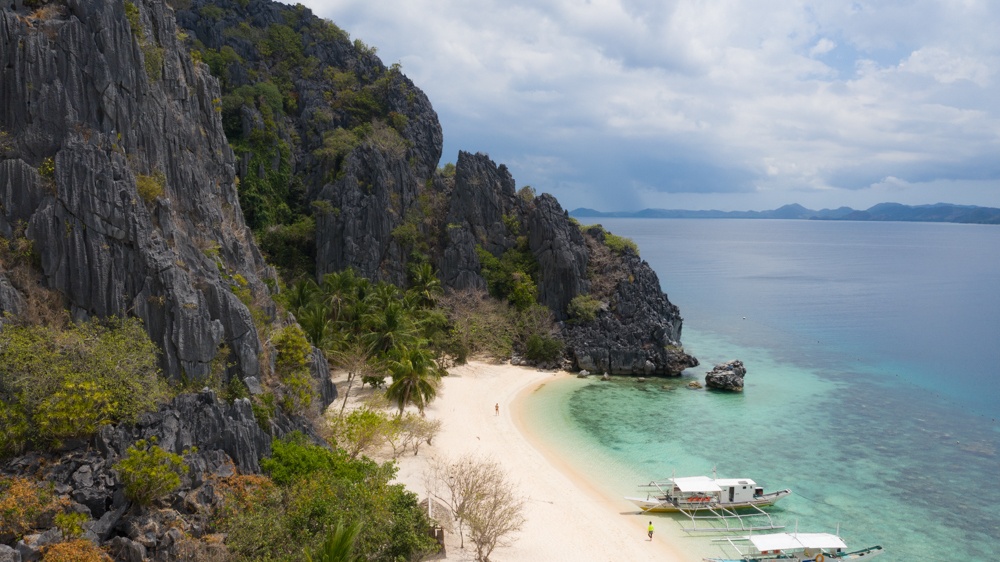 My biggest pro tip, and a spot that I haven't seen on any of the other blogs about Coron, is Black Island. Perhaps that's why it's so under the radar, it's far from town but you could easily spend an entire day just on this island, which I did!
To get there from town it's a minimum of 7600 pesos, which is probably why so few people go. However for me to go from the treehouse I stayed in at the top of the island (more on that later), I only paid 3500 for my boat.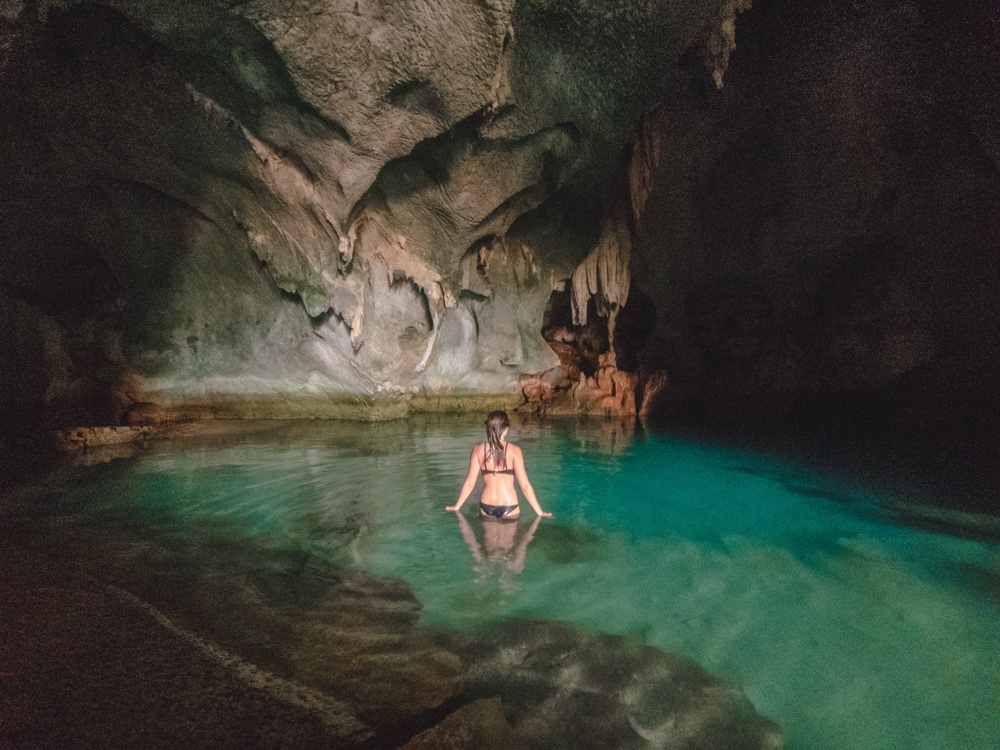 Black Island has it all: uncrowded snorkeling, a big white sand beach, and a few other inlets that you can swim to, and a cave that you can swim in! I found this particularly exciting, because I got to go swimming in a beautiful blue lagoon in a cave and there was nobody else around. This was the perfect secluded Coron island hopping experience I'd been dreaming of.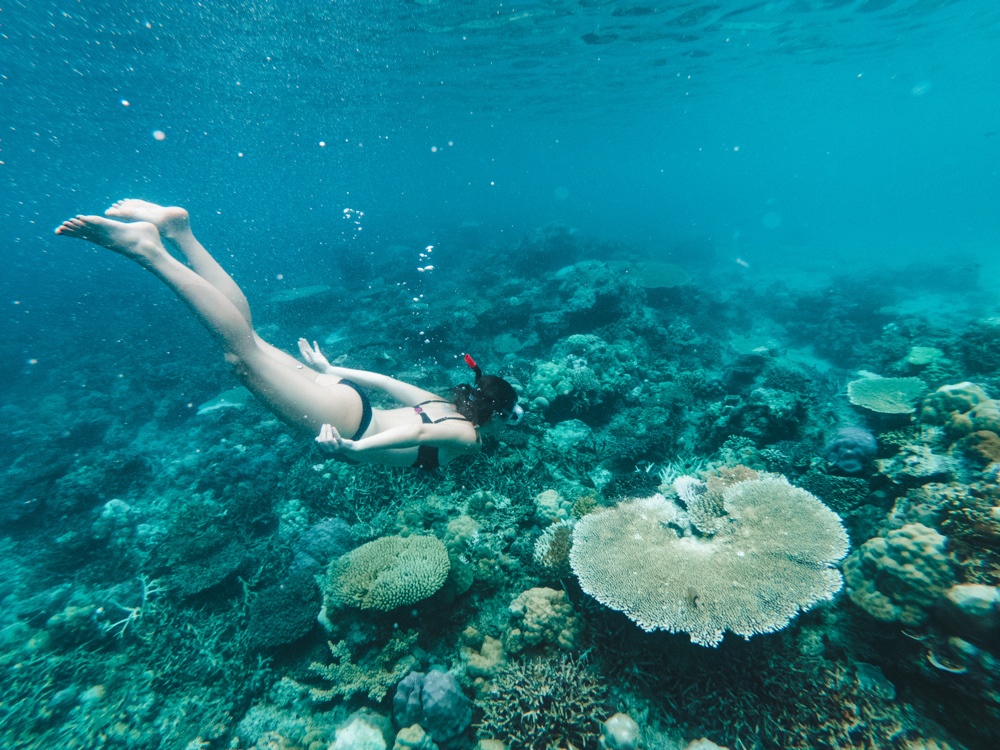 This is why the islands I previously mentioned just before this one were not as appealing to me, because I already felt like I got a secluded and beautiful experience at Black Island. I'd highly recommend you split up your stay on Busuanga (the island Coron town is on) between the top side of the island where I was, and Coron town so that you get the best of both worlds.
Group vs Private Island Hopping Tours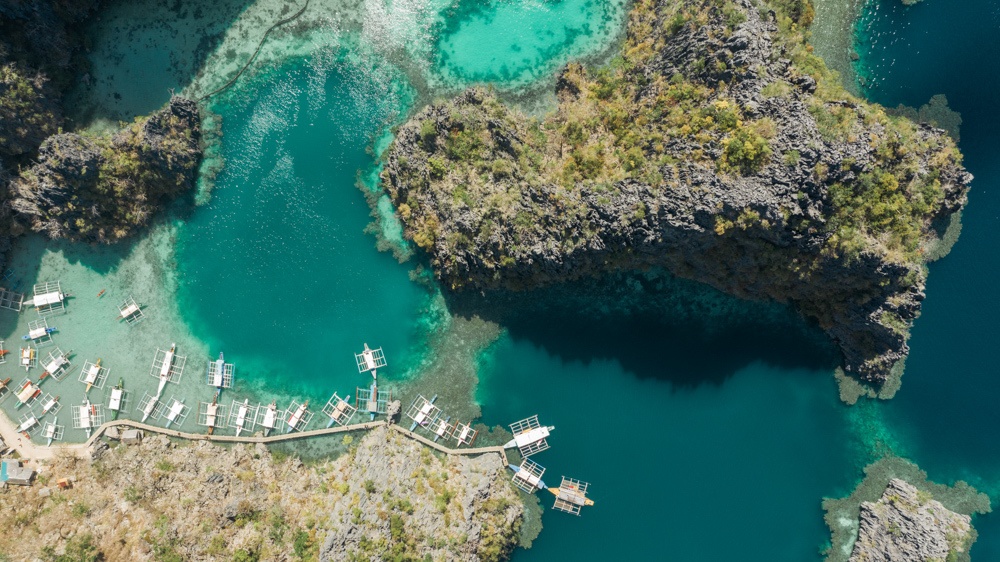 I did all of my island hopping in Coron, and El Nido too for that matter, on private boats. When possible, I would share them with others, which took the cost down significantly.
The big benefit of taking your own boat is that you can come and go when you want to, customizing your itinerary as you please. You can also organize the boat to leave much earlier in the day so that you get to experience the popular places without the crowds. If you take a group tour, you've got a crowd built in with you and you'll more or less be going to the same places at the same time as everyone else.
That said, the group tours are significantly cheaper, particularly if you're a solo traveler. The group tours include all of the entrance fees to the islands and a pretty good food spread. The pricing for private boats doesn't include any of that. Still, if you can afford it, I always prefer the flexibility of a private boat. The costs are as follows:
Coron Island: 2700
Malcapuya Island (et al.): 4900
Black Island: 7600 (which is why you should stay on the other side of the island and take a boat from there!
Alternatively you can book the group tours on Klook, the cheapest option I know of both in El Nido and Coron:
Click here to read honest reviews of the group tours available in Coron!
I had the best experience out of all of my Palawan boat experiences by just going straight to the dock (tell the tricycle driver you want to go to Calamian dock and he'll know what you mean), and getting a 2700 peso boat and asking him to take us anywhere where there weren't tourists. This is how I enjoyed Barracuda Lake and snorkeled the wreck without other people around. I love the flexibility and it's worth it to me to pay for that.
If you do book a private boat and you want to go early, you'll need to organize it the day before. Make sure to do so before 5pm so that you can secure tickets to Kayangan Lake! It may require some coaxing in the morning on your end to get things going, just stay patient and friendly and I'd even preemptively offer a tip to make it happen as early as possible.
What You Will Need on Your Island Hopping Tour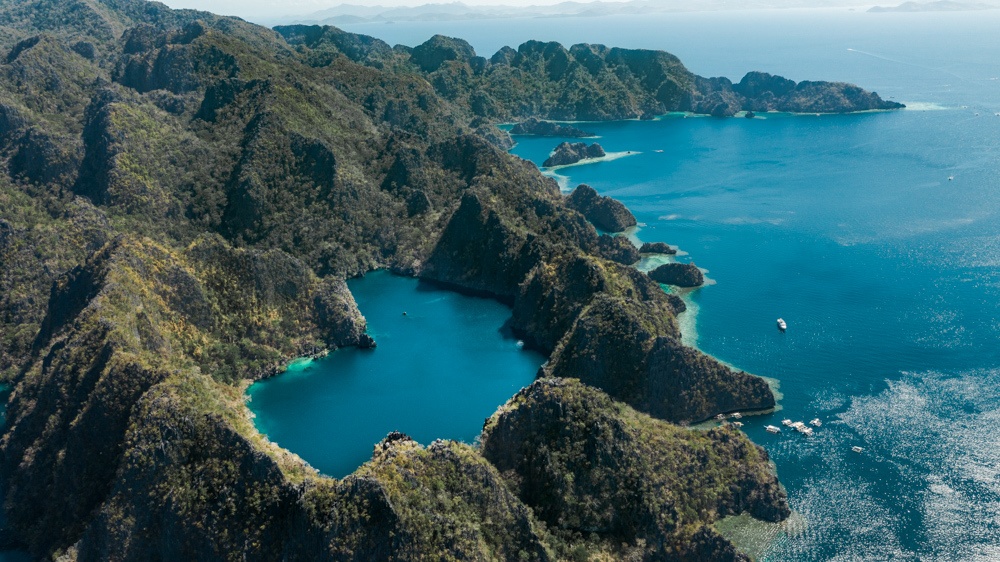 Be sure to bring snacks and water along with you, unless you're doing a group tour that involves lunch. Near the dock there are little shops that have cashews and dried mango and that was perfect for me! You'll also find coconuts and snacks for sale on the islands but they're meager and it's best to bring along food from town with you.
You'll also want to bring along snorkeling gear, which you can rent for 150 pesos for a mask and snorkel and 150 for a set of fins. I brought my own mask from home and would suggest you do the same. You can be more sure of the quality and won't have to pay the equivalent of 3 US dollars every single day that you go island hopping.
It can also be a good idea to bring along a dry bag (I use this one) if you want to be able to take photos, especially if kayaking in the lagoons. All of these photos were shot with a GoPro HERO7 Black, and my DJI Mavic 2 Pro. You can read more about my camera gear here.
Also be sure to bring along sunscreen, as you'll have your back to the sun often on this trip. It's also helpful to bring along your own beach towel. If you're there in April or May, a rash guard is a great idea due to the small jellyfish. I got annihilated in the Twin Lagoon!
Where to Stay in Coron + Planning and Logistics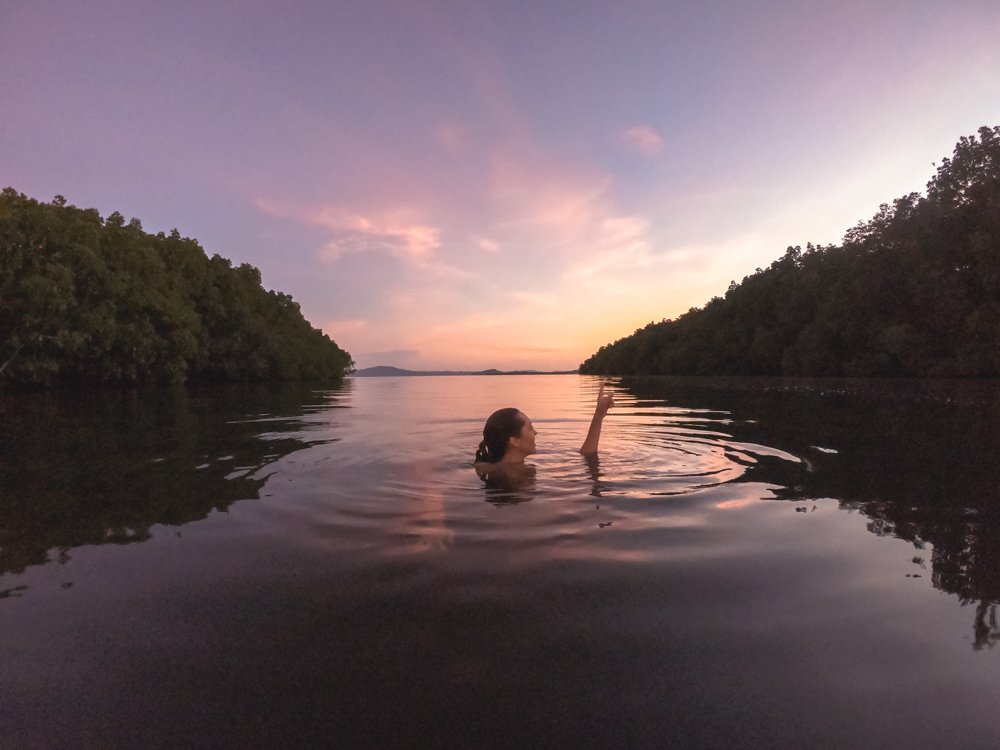 As mentioned previously in this article, it's a great idea to split your stay between two places on different sides of the island. I stayed at Sanctuaria Treehouses for my first two days, organizing the boat to Black Island from there, and then moved to town for my second two days, which brought me closer to Coron Island and the Twin Lagoon. Here's a full guide to the magical treehouse:
At Sanctuaria you can also kayak through the mangroves or just enjoy the peace and quiet. It's so nice and secluded, it was just what I needed after hectic El Nido.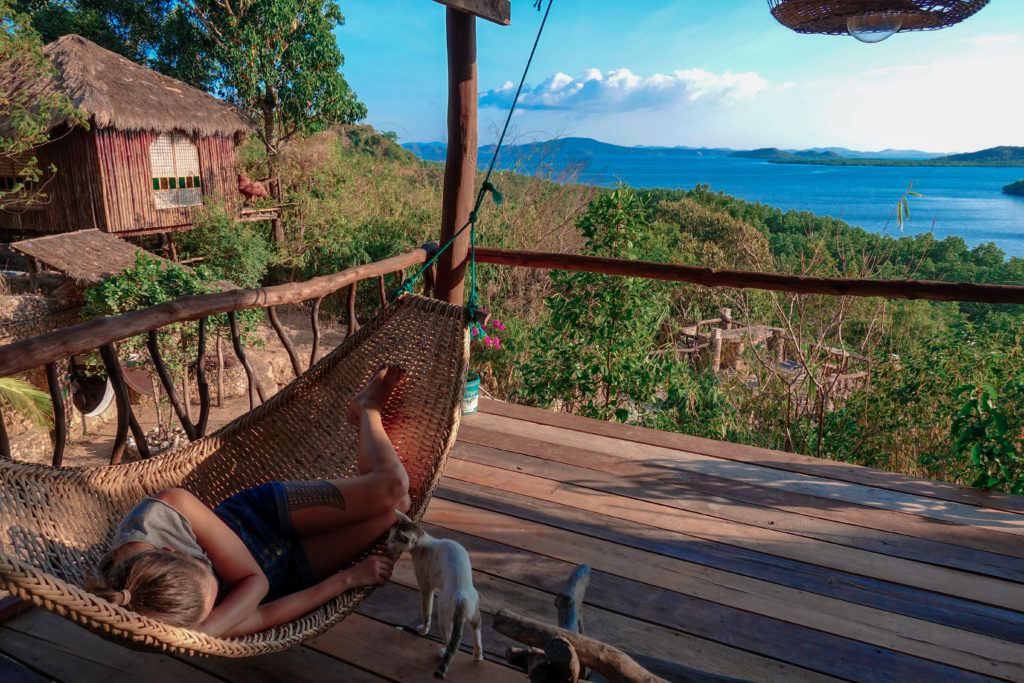 From there, you can either take a jeepney or ask Sanctuaria to organize a van to bring you to town. It costs 2000 pesos but I was able to split it with three others going my way so it worked out well (and we split a boat later too!)
After that I stayed at Sophia's Garden in Coron town for 2 nights, which is a nice resort but I'm not sure it's worth the money. If you'd like something more mid range, check out The Funny Lion. That's where the girls I split the boat with stayed and it seemed they liked it.
Update 2023: Unfortunately, Sophia's Garden Resort closed down due to the pandemic. Here's a list of tried and tested hotel recommendations by my team member, who visited Coron in 2023!
I hope this post gives you the insider info you need to have an amazing Coron island hopping experience. The shape of the islands and that beautiful blue water were a sight I won't forget anytime soon.
Want to know more about the Philippines? I've been all over! Click below to find more adventures: