Palawan in the Philippines is a vacation unto itself. Full of island hopping adventures, dramatic cliffs, hidden lagoons, underwater rivers, and white sand beaches, you have to put in a concerted effort not to find more things to do on Palawan than you have time for.
The following itinerary has some of the best things to do on Palawan beginning from what is usually the starting point for most visitors – Puerto Princesa:
1. Puerto Princesa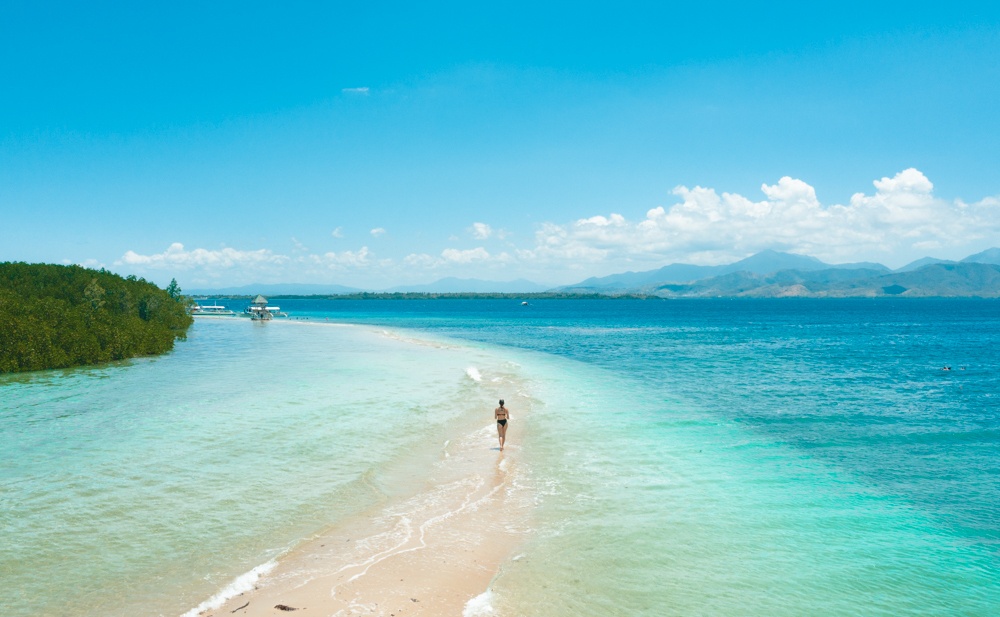 Possibly your first stop in Palawan, thanks to the convenient airport, Puerto Princesa has two major things to do that make it worth stopping in for a day or two.
Where to Stay:
I stayed at Blue Palawan beach resort and thought it was decent. The restaurant was pretty good and the room was nice, too. They also offer free airport transport. It's not the best place I've ever stayed, but neither is Puerto Princesa, to be honest!
Things to Do:
Puerto Princesa Subterranean River National Park: Though not exactly in Puerto Princesa, the Puerto Princesa Subterranean River National Park is a UNESCO World Heritage Site and contains the second longest underground river in the world. It is touristy and it takes quite a while to get there from Puerto Princesa, but when else are you going to get the chance to see such a thing?
Honda Bay: Since I only had a day in Puerto Princesa, I chose to island hop in Honda Bay, which is about a 30-minute tricycle ride north of the city. There are plenty of options to do this as an organized tour, but I really wanted to do it independently, which worked out cheaper, too. You can read more about the islands, see what they look like, and learn how to do a Honda Bay DIY trip here.
Where to Go Next:
Most people head from Puerto Princesa to El Nido. I have full directions on how to do that using a bus, van, or flight here. You can also stop in Port Barton on the way, or go from El Nido if you had been there first. See below for more details:
2. El Nido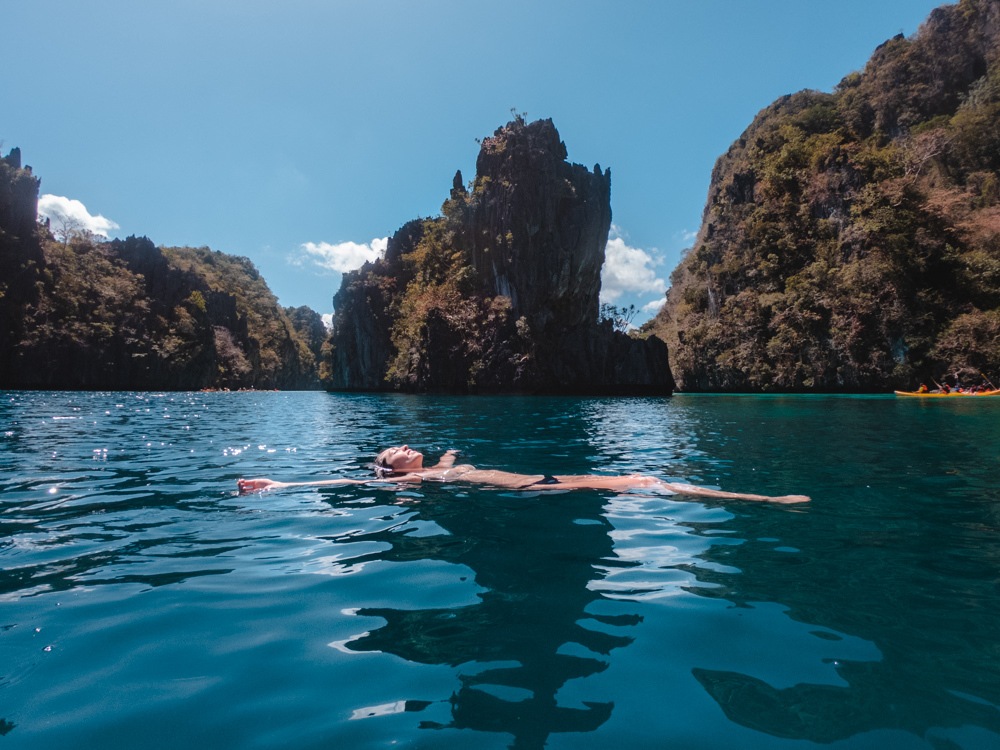 El Nido is arguably Palawan's most famous stop. When you head there and see the lagoons and limestone cliffs, you'll understand why. There's nowhere in the world quite like El Nido. That said, it's also a tourist favorite, so don't expect to get it all to yourself.
How to Get to El Nido:
The easiest way to get to El Nido is to fly, either from Puerto Princesa or from Manila. I have more information on how to get there here.
Where to Stay:
Click here for a list of tried-and-tested best hotels in El Nido!
Things to Do:
Most people go island hopping in El Nido. If you don't island hop at least one day, you're missing out on most of the magic of El Nido. The island hopping is pretty rigid in its organization, with tours named A-D with the same stops on each. If you take a private tour you can customize things a bit more, though it's a pretty penny. There are also great places to watch the sunset, do yoga, and check out other beaches and a waterfall. Read more at the links below:
Tour A: private tour here, group tour here
Tour B: private tour here, group tour here
Tour C: group tour here
All of the Things to do in El Nido
3. Port Barton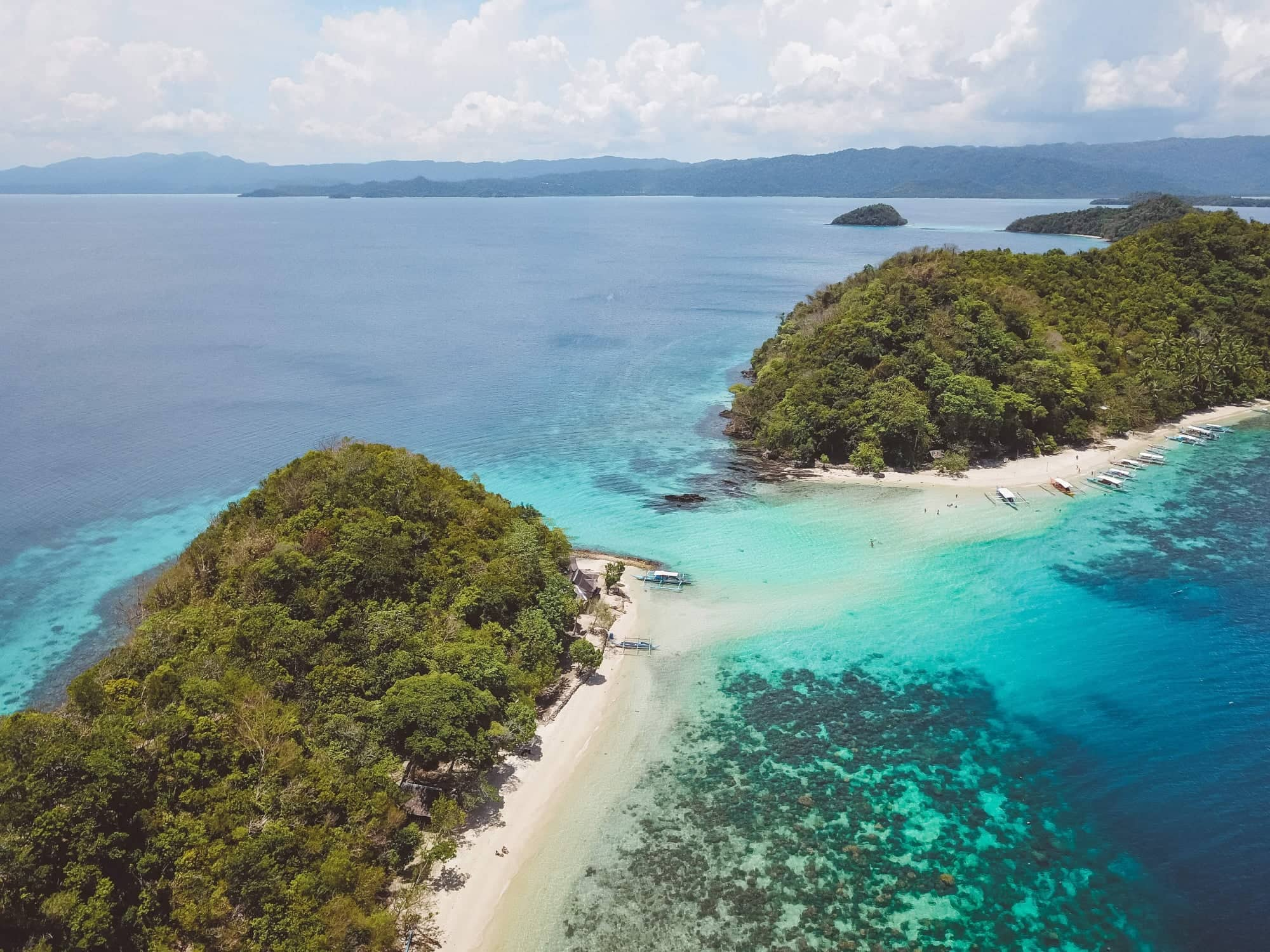 When making our way through Palawan, the place I was most excited to visit was Port Barton. From what we had read online, it was meant to be much more secluded and far less developed than most other parts of Palawan, and I was not disappointed! It has just as much of the beauty and charm of El Nido and Coron, but with far fewer backpackers.
How to Get to Port Barton:
Getting to Port Barton is very easy. Most get there from El Nido or Puerto Princesa. The cost for a 3 and a half hour minibus transfer from El Nido was 500PHP per person.
Where to Stay:
Though Port Barton is still very much up and coming, it has developed a lot in the last 12 months. They finally got 24 hour electricity at the end of 2018, and there are now a lot more homestays there than there were before. We stayed at Eashanti's Place and I would definitely recommend it. However, if you are into partying and drinking late into the night, then the number one backpacker hostel for cheap drinks is CocoRico Hostel Bar and Restaurant. They have free rum and coke for an hour every day and are blasting music late into the night. For me, I much preferred strolling along the beach and dining in the many peaceful restaurants with seating literally right on the beach.
Things to Do:
There is so much to do there, with the most popular activity being the day long island hopping tour which takes you to some awesome snorkelling spots and to incredible beaches. One stop even offers the chance to swim with sea turtles, which we weren't able to do anywhere else in Palawan. Some other activities to consider doing when in Port Barton include:
● Visiting White Beach
● Enjoying the sunset from Port Barton's main beach
● Hiking to Pamuayan Falls
● Taking a boat ride and trek to Bigaho Falls
– Bradley of Dream Big, Travel Far
4. Taytay (Flower Island Eco Resort)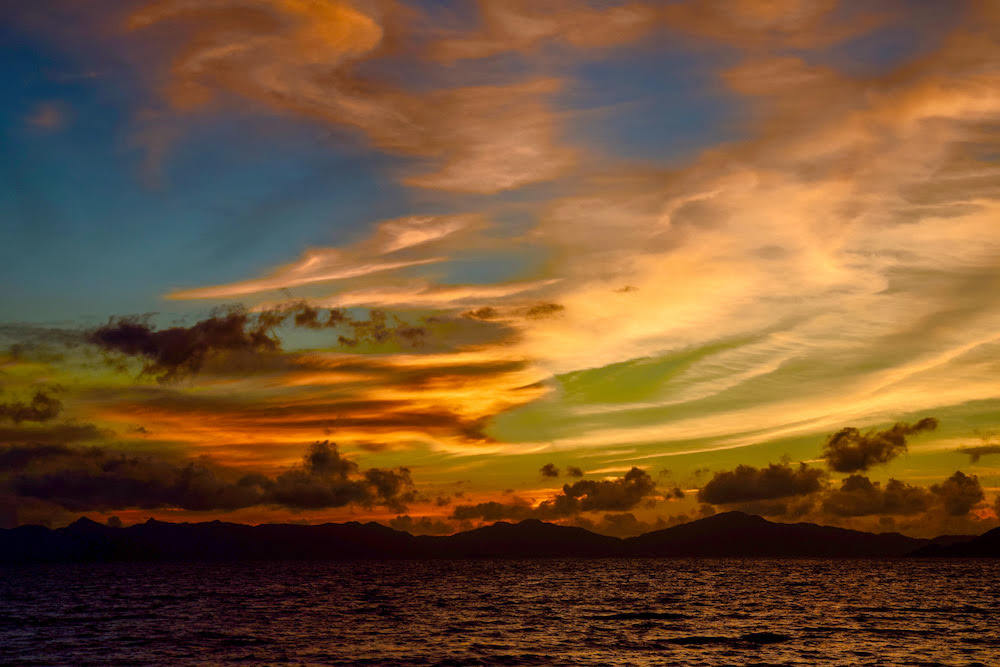 If playing castaway on a private island in the Philippines is on your bucket list, look no further than Taytay, a small island that's just off the coast of northeast Palawan. Away from the crowds of El Nido, this Island provides quiet, solitude and a back-to-nature approach to island life in the Philippines.
Taytay was once the capital of Palawan during the Spanish colonial occupation, and although there's not much to do in the town itself, it's a useful jumping off point for island exploration, and there are reportedly some nice waterfall treks just to the north.
How to Get to Taytay:
You can take a shuttle from Puerto Princesa to Taytay, which takes about four hours. If you want a private transfer the resort can help you arrange that, but the best value option is to take one of the regular shared shuttles.
From Taytay you'll need to get a private boat from the resort (pre-arrange this) – there are no public ferries as this is a private island.
Where to Stay:
Accessed by private ferry from the port of Taytay, Flower Island Eco Resort is the only building on this small island, and has been constructed out of low-impact materials. Mid-Range beach huts (mostly ventilated using the breeze) front the beach, which if you come during low season you may well have to yourself (or at most to a few other hotel guests).
The resort's main mission is to preserve the island and surrounding nature through tourism. It's largely self-sufficient and much of the food is grown on the island (or fished by line from the end of the hotel's pier). To reduce food waste, each day has a different, surprise menu, where you get the best and freshest.
Things to Do:
We went to visit the Save the Palawan Seas Foundation on a nearby island, which the resort mentioned above supports. The foundation has been campaigning to increase patrols against dynamite fishing (a huge threat to the coral in this part of the world as fish stocks decline due to pollution and local fishermen resort to more and more desperate measures to fetch a decent catch). They also teach villagers methods to grow their own vegetables at home, without pesticides, in order to reduce poverty. Spending an hour or two with the volunteers was a memorable part of our stay here and showed us some of the challenges and opportunities that lie in store for Islanders here.
Back on Flower Island, there's a spa, cocktail bar, kayaks and snorkeling equipment aplenty and so we took to the water to see in an incredible array of color under the surface. The resort also offers tours to a nearby Pearl Farm which provides an interesting insight into how the pearl industry works, and how this delicate process is being threatened by climate change.
– Ellie of Soul Travel Blog
5. Coron Island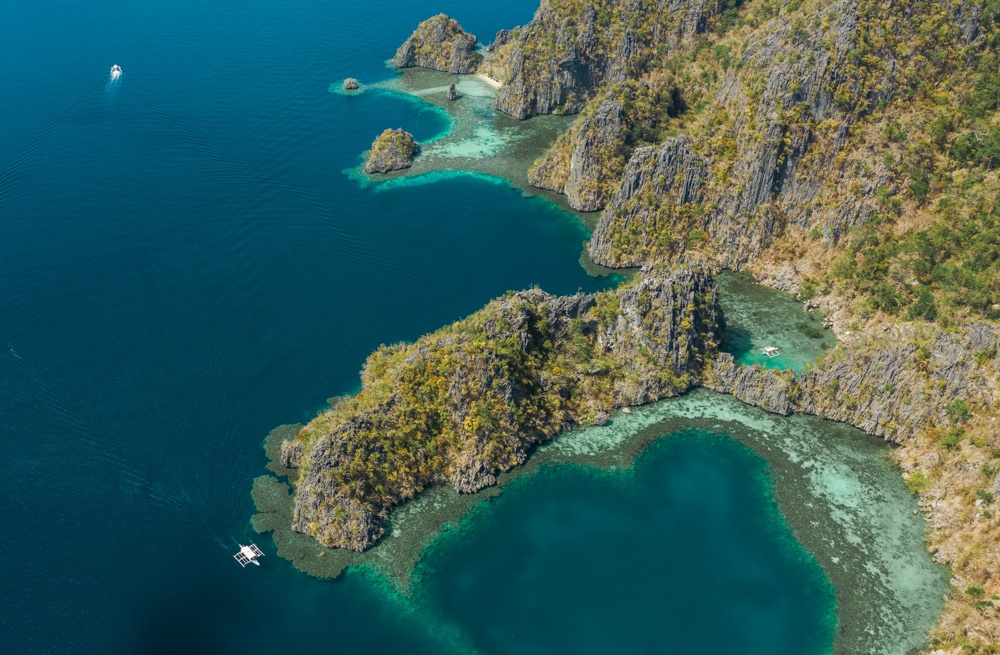 Though Coron and El Nido are quite similar, they each have their own striking features that set them apart from one another, and both are worth visiting. Island hopping in Coron is quite magical, with islands that have caves, hidden lagoons (like the Twin Lagoon), and even quiet tree houses.
How to Get to Coron Island:
"If traveling from El Nido, it's possible to take a ferry to Coron Town Proper, which takes a couple of hours. You can also fly from El Nido or Manila into the airport, which will require a tricycle, taxi, or van ride of about 30 minutes to your accommodation. You can also take a TAO expedition, described in point 6 below.
Where to Stay:
I stayed at Sanctuaria Treehouses on the more northwestern, quiet side of Busuanga Island, just outside of Coron for two days and closer to Coron Town Proper for two days at Sophia's Garden Resort and thought splitting time was the best way to do it. It gave me access to some of the farther, less visited islands at the beginning of my trip and proximity to the more popular Coron Island across the bay for the latter half.
Update 2023: Unfortunately, Sophia's Garden Resort closed down due to the pandemic. Here's a list of tried and tested hotel recommendations by my team member, who visited Coron in 2023!
Things to Do:
Like El Nido, you haven't seen Coron if you haven't island hopped (mostly because the island of Coron is not on the same island as Coron town, confusingly!). It's a bit easier to go about organizing your own boat and picking your own stops in Coron than El Nido, which I detailed in this post. You can also find other things to do like hiking and even a saltwater hot spring – one of few in the world. The SCUBA diving is considered the best in the Philippines in Coron thanks to the WWII wrecks and Apo Reef as well. I can vouch.
If you're trying to decide between Coron and El Nido, I go into the benefits and drawbacks of both in this post.
6. TAO Expedition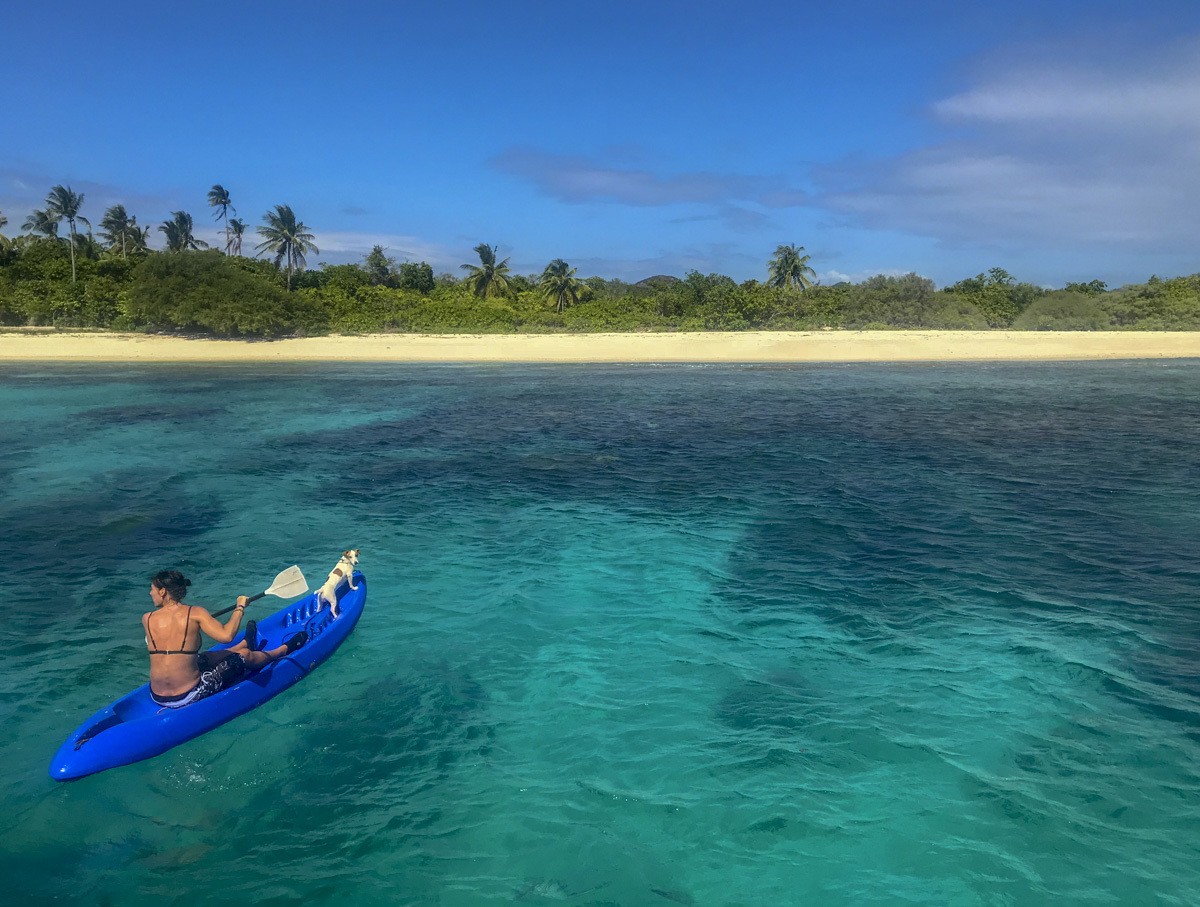 Taking an expedition with TAO Philippines is a great way to experience some of the most beautiful islands of Palawan.
TAO Philippines is a locally owned company that runs multi-day island hopping tours through the remote islands of Northern Palawan. They offer both 3 and 5-day tours, which start and end in El Nido or Coron.
There is no itinerary or plan for the expedition. The days are spent swimming in turquoise waters, snorkeling through vibrant coral reefs, chilling on secluded beaches, and fishing off the back of the boat. At the end of each day, they supply drinks to enjoy while watching the gorgeous sunset.
TAO has 13 base camps on remote islands throughout Palawan and each day the team decides where to sleep that night. Accommodations are in gorgeous bamboo huts overlooking the ocean. Three delicious meals are served each day, which usually involve fresh seafood caught just before it's served.
What I love about TAO is that they are more than a regular tour company, it's a social enterprise. They use tourism as a tool to build resilient communities throughout Palawan. During the tour, you get many opportunities to interact with the local communities and see the various projects TAO has started on the islands.
The cost of the tour is $545 USD but well worth every penny. TAO is one of the most unique tours I've ever done and a great example of responsible tourism. If you want to join a TAO Expedition, you can book online through their website or visit their office in El Nido or Coron.
Taking a TAO Expedition was the highlight of my time in the Philippines, it's the perfect tour for those looking for an adventure you can feel good about.
– Lora of Explore with Lora
7. Cuyo Island
Cuyo is often described as Philippines hidden gem and now I can see why. The oldest town in Palawan, Cuyo is full of rich culture which has evolved from both native and Spanish influences. Cuyo is perfect for those looking to relax on the white sandy beaches, take a dip in the crystal clear waters, eat tasty Filipino food, and interact with the locals who believe in a simple, carefree life.
How to Get to Cuyo:
Cuyo is the largest island of the Cuyo Archipelago with the biggest population and is situated in between Palawan and Panay. The most common option of transport is by ferry, however, the airline Juan Air also runs flights to Cuyo. We choose the overnight ferry option to save a night on accommodation, which took around 15 hours. Yes, that sounds like a long time, but don't worry we managed a few hours' sleep! The ferry is comfortable and they provide snacks, but if you're a fussy eater like me, I'd suggest you take your own.
There's never a bad time to visit Cuyo, however if you want to miss the rainfall it's best to visit November until March when the weather tends to be drier and cooler. However, during rainy seasons you'll only be greeted by short sharp bursts, which brings a period of wanted coolness! If you're lucky enough to visit Cuyo during August you'll get your experience the Cuyo Fiesta, full of dance, colour, and music to celebrate.
Where to Stay:
If you're looking for a sweet place to stay, then you should check out the Anino Kite Resort. Just one mile from the airport this top accommodation on Cuyo offers WiFi, clean rooms and a free breakfast.
Things to Do: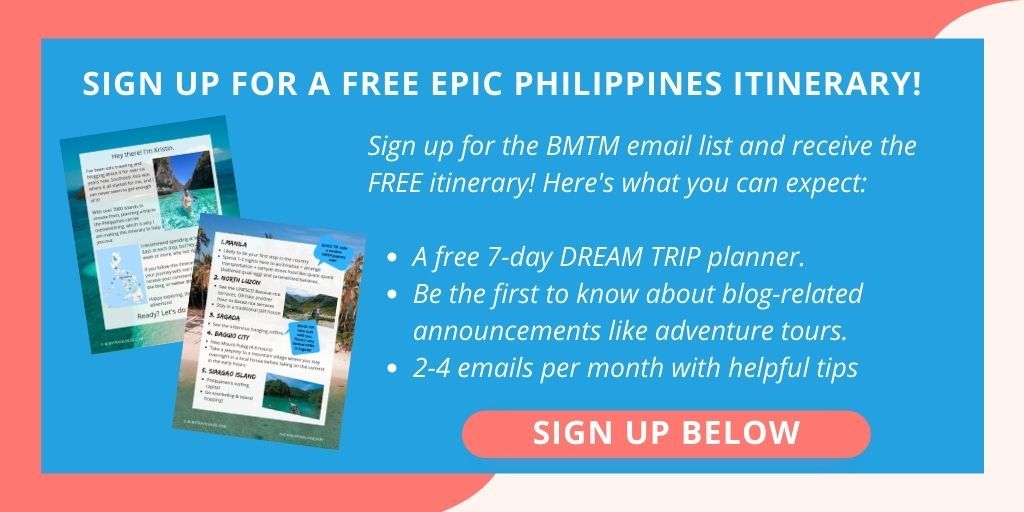 You can hire a boat for the day and explore the many islands situated around Cuyo to get some amazing photos, and the best part is that you'll have the place all to yourself, unlike the famous El Nido and Coron (although, there are some clever ways to ditch the crowds in Coron!). For the adrenaline junkies out there, Cuyo is an awesome place to learn kitesurfing. Swimming and relaxing on the beach are great, but watch out for the sea urchins – I'd recommend water shoes!
Just 300 meters from the pier, St Augustine's Church was constructed by the Spanish missionaries in the 17th century, and its architecture is simple yet worth taking a look at. The church remains the most popular place in town to attend mass. Finally, we recommend hiking up Mt Aguado. Enjoy this 4km hike starting from the pier to take in 360 degree views of Cuyo Island, as well as the statues along the way telling the story of Christ.
– Louis of The Northern Boy
8. Rizal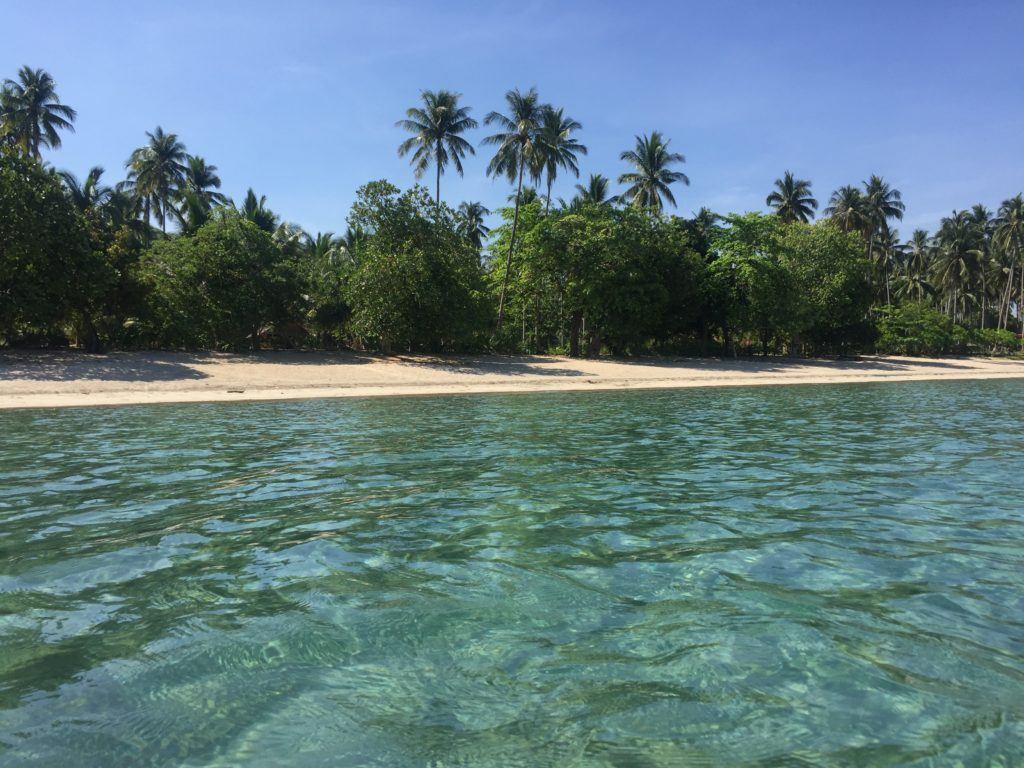 Many places claim to be 'off-the-beaten-track' but Rizal, on Palawan's south-west coast, really fits the bill. With many uninhabited beach coves lining the coastline, you'll no doubt find a secluded spot to enjoy the unspoiled white sandy beaches, calm azure waters and some genuine peace and quiet – you'll likely be the only tourist for miles.
How to get to Rizal:
It's not easy to get here; once you've flown into Puerto Princesa you'll need to navigate a five+ hour journey out of the city, down some deserted roads, across dirt tracks – and even through a thick, seemingly impenetrable forest.
But once you arrive, you'll understand why the journey is worth it. Many places claim to be 'off-the-beaten-track', but Rizal really means it. We can almost guarantee that on this secluded section of Filipino coastline, you'll be the only tourist there.
Where to Stay:
We stayed at Momma Sally's Guesthouse. Momma Sally is a Filipino native who grew up on this patch of land; she knows the area by heart. She can arrange an airport pick-up, provide you with home-cooked food, and take you to the market, should you desire.
This really is the perfect place to live the deserted-beach lifestyle for a week, safe in the knowledge you've got a friend looking out for you.
What to Do:
I spent a week moving from deserted beach-cove hut to sea-side hammock, with only local fishermen and friendly stray dogs as company. After early morning wakeup calls from the resident rooster, I spent my days watching unspoilt sunrises, drinking coffee, eating fresh fish, and alternating between reading a book on the hammock and dozing on the sand.
If you're worrying how you'll be able to pass the time with so little to do – I wouldn't. I'm one of the most active travellers I know, but Rizal really taught me to relax and appreciate mother earth's true beauty. There's a local market nearby which is worth prizing yourself off the hammock for, to take in rural Filipino life – oh, and to stock up on delicious fresh fruit for your next few days of lazing.
– Katie of Contemporary Class
9. Tabon Caves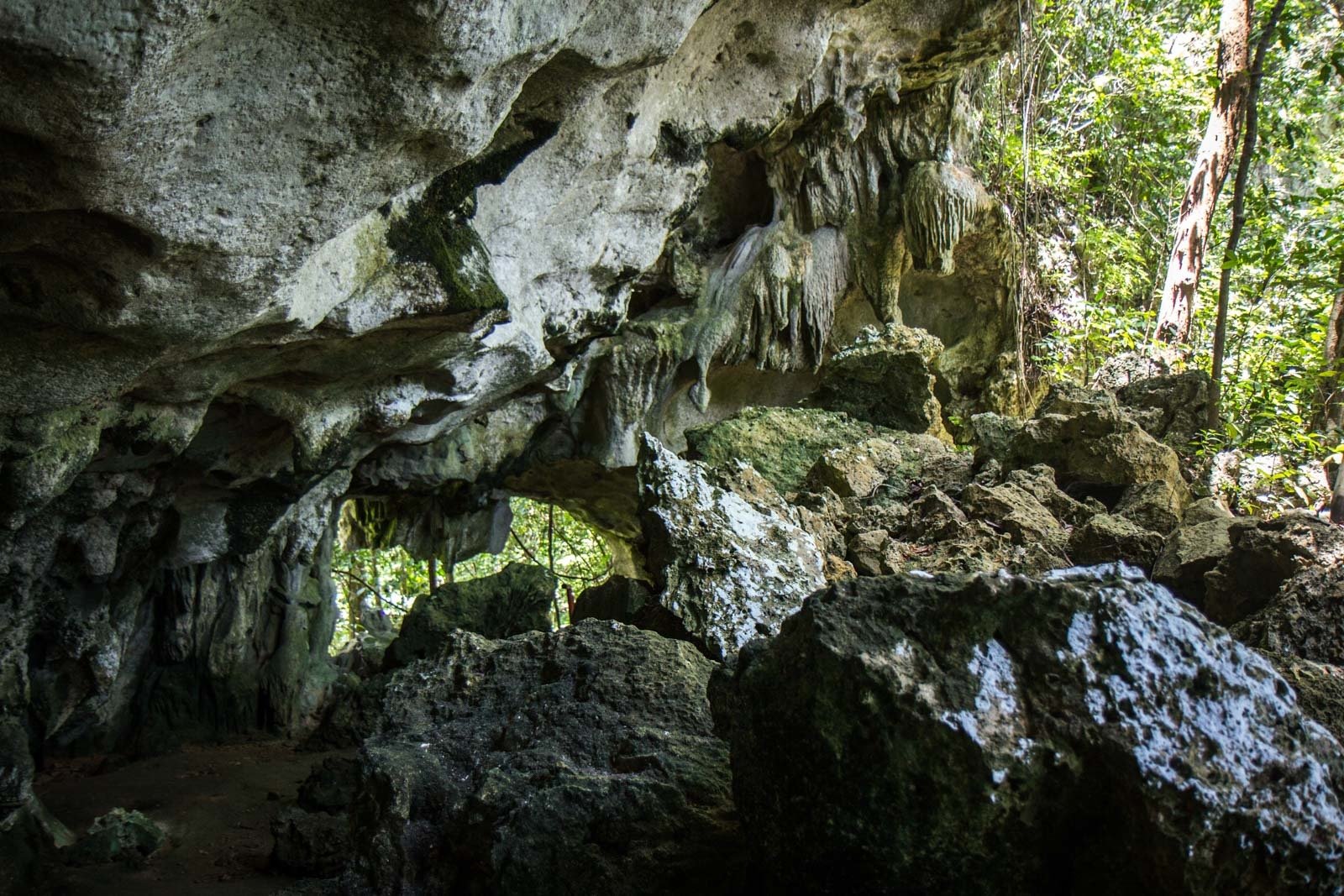 It may not be one of the most famous spots in the Philippines, but the Tabon Caves is one of the most significant. It's worth visiting to learn more about the important history of this site – and enjoy the stunning natural scenery that comes as a bonus!
How to get to Tabon Caves:
The easiest way to visit Tabon Caves is by tour from Puerto Princesa. If you shop around, you'll be able to find one that's not much more expensive than doing it independently. If you would like to do it yourself, you can get the bus to the small town of Quezon and go across by boat (about 800 pesos for the boat, with up to 6 people).
Where to Stay:
There are only a couple of guesthouses in Quezon (such as Noc's Pension House), so it's possible to stay overnight if you want. But unless there are other things you would like to do in the area, it's probably better to base yourself closer to (or in) Puerto Princesa and do Tabon Caves as a day trip.
Things to Do:
There are two reasons why Tabon Caves are such an important Palawan site – one about nature and one about man. When it comes to nature, it's easy to see for yourself. These beautiful caves open up in front of you, offering an easy exploration into caverns filled with interesting rock formations. Around them is a lush green jungle and a stunning coastline with a couple of beaches for swimming and picnics.
But it's the history that makes them so special. It's here that some of the oldest evidence of humans in Asia have been found. There was a famous discovery of the skeleton of the 'Tabon Man', that's thought to be about 30,000 years old (and turned out to actually be a woman). And another fossilised bone fragment found here is estimated to be up to 50,000 years old!
When you stand in these caves or walk through the darkened tunnels, you can almost imagine what it would have been like for early man to shelter here at night and eat the meals that they had hunted in the jungles around them.
There are about 30 protected caves here at the Tabon Caves complex but only seven are usually open to the public. They are easily accessible and there's no climbing involved – there are even stairs in some of the steeper ones. It's more of a museum than an adventure activity – but the nature has been quite well-preserved.
– Michael of Time Travel Turtle
10. Balabac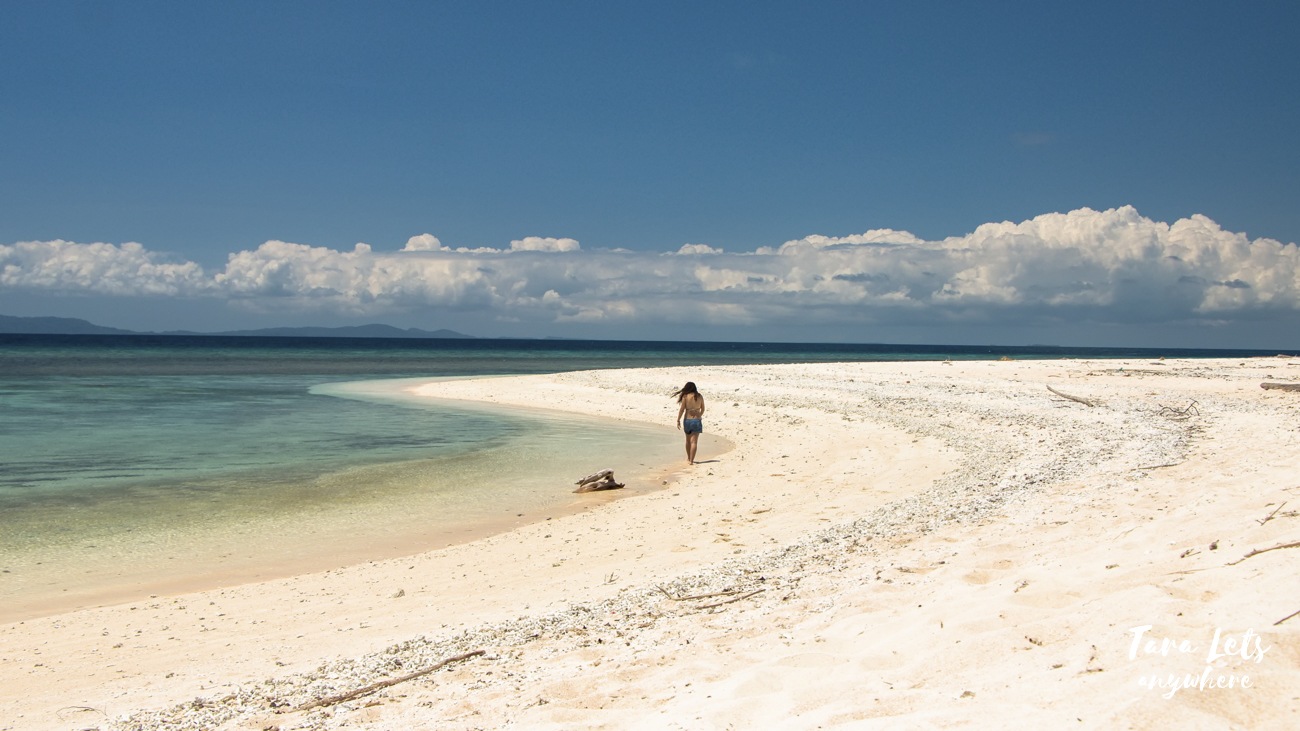 Balabac is a group of islands in the southernmost tip of Palawan. Once an off-beat location, it's becoming a more popular destination due to its virgin islands and sand bars.
How to get to Balabac:
To get to Balabac, you need to take a local flight to Puerto Princesa, Palawan. From there, commute to either Rio Tuba or Buliluyan port, where boats can take you to Balabac.
To get to the islands, you can arrange for an island hopping tour. Some locals also offer full packages, which include transfer from/to Balabac, accommodation and food.
Where to Stay:
For the accommodation, you can either camp overnight on the islands or stay in modest inns in mainland Balabac island. For the first, it's best to consult with your boat operator as some islands aren't ideal for overnight stays due to permission issues or insects.
Things to Do:
Once you're here the one thing you can do is relax and island hop. You can visit Onuk Island, a private island with white sand, blue water and where you can freedive to see giant clams and turtles. Onuk Island is the most sought-after islands in Balabac. You can also see Candaraman Island, another great beach that can easily beat popular tropical beaches around the world, and which has an area called "starfish alley" where you can take pictures with literally dozens of starfishes; Camiaran Island, a pinkish-sand beach; Mansalangan sand bar, with its picturesque sand formation; and Punta Sebaring, which has one of the finest, whitest sands in the country.
Island hopping can easily be done in 3 days.
Balabac is also known for whale sharks sightings and some higher end liveaboard diving opportunities.
Another thing that you can enjoy in Balabac is fresh, cheap seafood. Fish, shrimp, and crabs can be bought early in the morning from local fishers or, during island hopping tours, caught and/or cooked by your boat operator.
– Tara of Tara Lets Anywhere
I hope this itinerary gives you an idea of some of the best things to do in Palawan. It's a gorgeous province of the Philippines with tons of variety, some very popular spots, and some off the beaten path gems.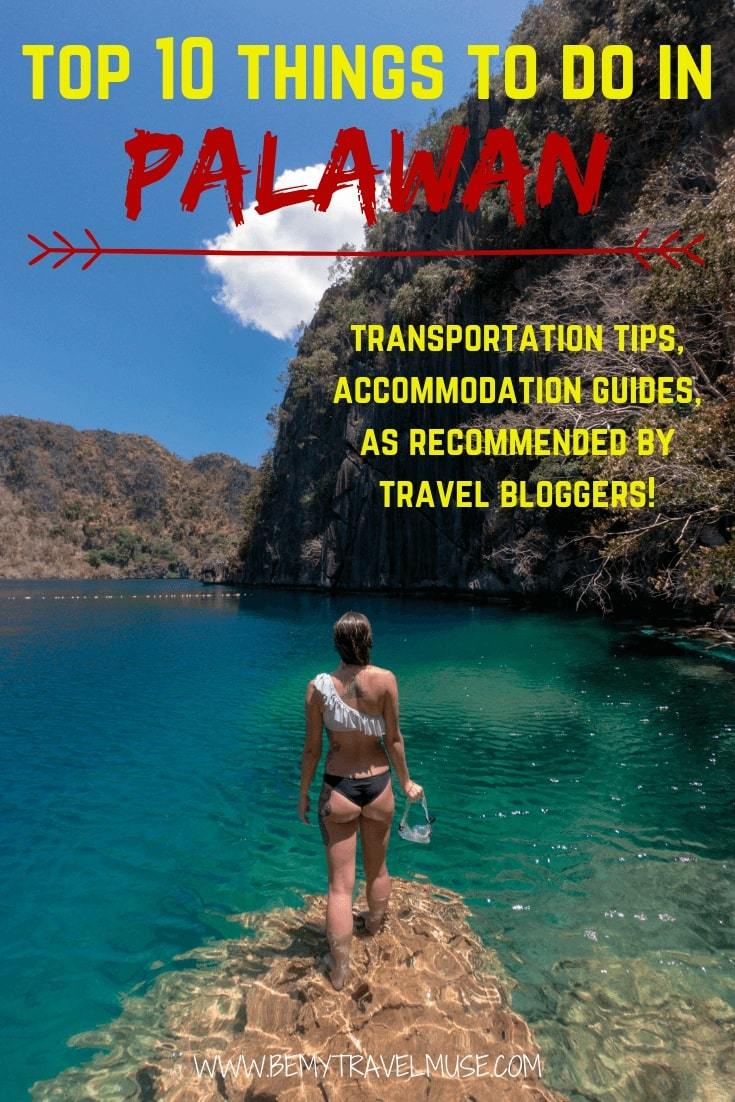 READ NEXT: