If exploring secret lagoons, relaxing on pristine beaches, and swimming with diverse populations of neon colored tropical fish sounds like your perfect day, then island hopping in El Nido, Palawan, Philippines fits the bill! The natural beauty of this place is nothing short of a fairy tale, and it's honestly mind-boggling to imagine that places like El Nido exist in the "real world."
Island hopping in El Nido is also massively popular, so plan on sharing it with lots of other people. That said, there are ways that you can get more of it to yourself, and ways to make the tour more enjoyable.
This part of the world is ever-changing, and most of what's on the internet is already outdated. This 2019 guide has everything you need to know about island hopping in El Nido today:
If You Are Coming From Coron: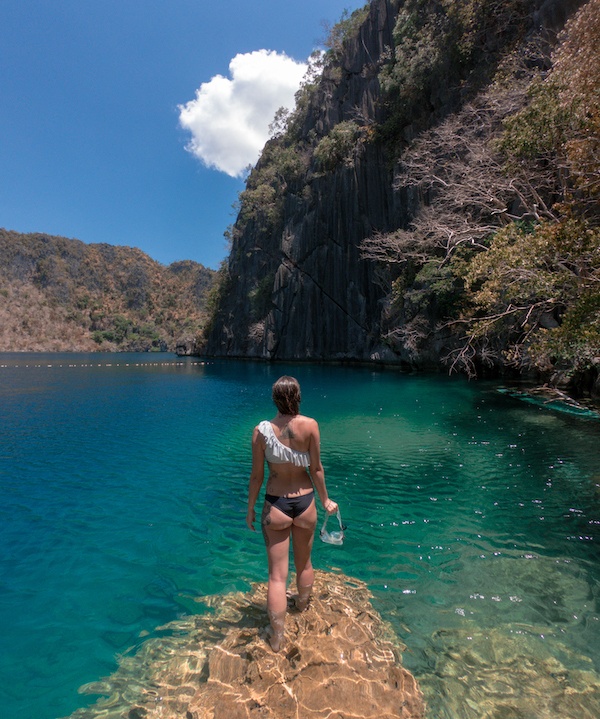 Consider going on an epic adventure from Coron to El Nido with Big Dream Boatman's famous 4D3N trip. The tour promises to take you to places many do not get to visit, and provide the opportunity to embrace a true island life as well as to meet other travelers that you can plan to go on other trips together later.
The Island Hopping Tours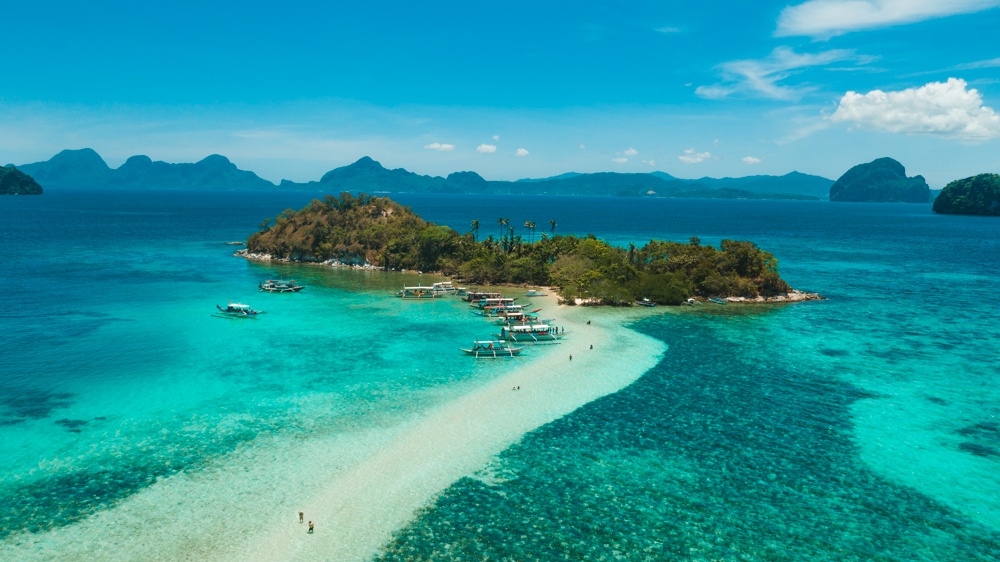 The island hopping tours in El Nido are organized into 4 different itineraries (creatively named, A, B, C, & D). Generally, Tour A is known for lagoons and beaches, B for caves and islands, C for great snorkeling and a shrine, and D somewhere in between, featuring island beaches. Each individual tour is unique and will take you on a journey to explore a different area of El Nido's surrounding islands. This is your go-to guide for picking the one (or two…maybe three?) that best fits your adventure interests! At the end of the day, don't stress about which letter tour is going to be the best- They're all awesome, though some are more popular than others!
Prices for tours are fixed nowadays (though sometimes they're discounted through the Klook links below), and just about every hotel and tour operator in El Nido offers one. Usually they call an agency who will book you onto a boat with 20 or so others, unless you book a private boat.
All tours have a compulsory 200 peso environmental fee which is good for 10 days and applicable to all tours, so hold onto your voucher! All tours also will charge 150 pesos for a mask and snorkel rental, so it's best to bring your own if you can. Group tours also include a lunch of grilled fish, rice, and fruit. Here's what's on offer:
Tour A is one of the most popular of the four itineraries, essentially because it is the tour that visits the Big Lagoon. It also has a great combination of lagoons, beaches, and snorkeling which many tourists appreciate. In previous years, Tour A actually explored both the Big and Small Lagoons, but due to new municipal rules, this is no longer allowed. Because of this, there are two versions of Tour A available- one that goes to the Big Lagoon and another which goes to the Small Lagoon.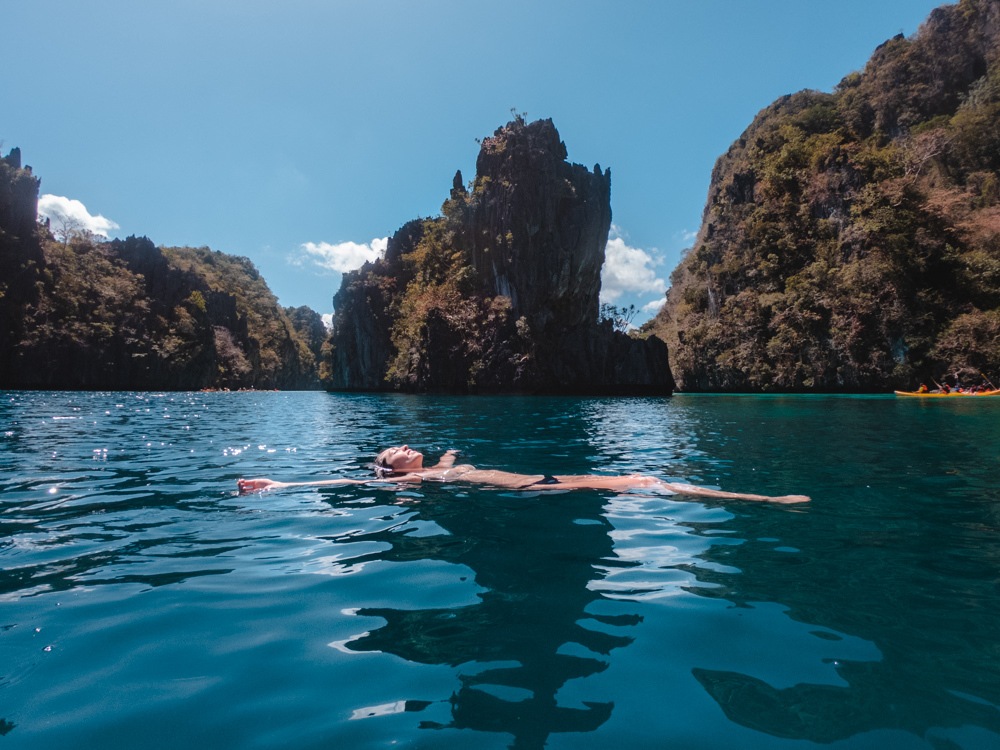 Miniloc Island (Secret Lagoon and the choice of Big or Small Lagoon)

The Big Lagoon is one of the main attractions of El Nido- characterized by stunningly deep blue water and massive, lush limestone cliff walls. These days it's only possible to do either Big OR Small Lagoon, and each has a 200 peso entry fee with the possibility to rent a kayak for 250. I personally swam in because I LOVE swimming and even though nobody else did I was very happy with my choice. It was my highlight of El Nido.
Secret Lagoon might not be much of a secret anymore, but it's a pretty interesting, almost entirely sealed off lagoon save for a small opening near a gorgeous, white sand beach.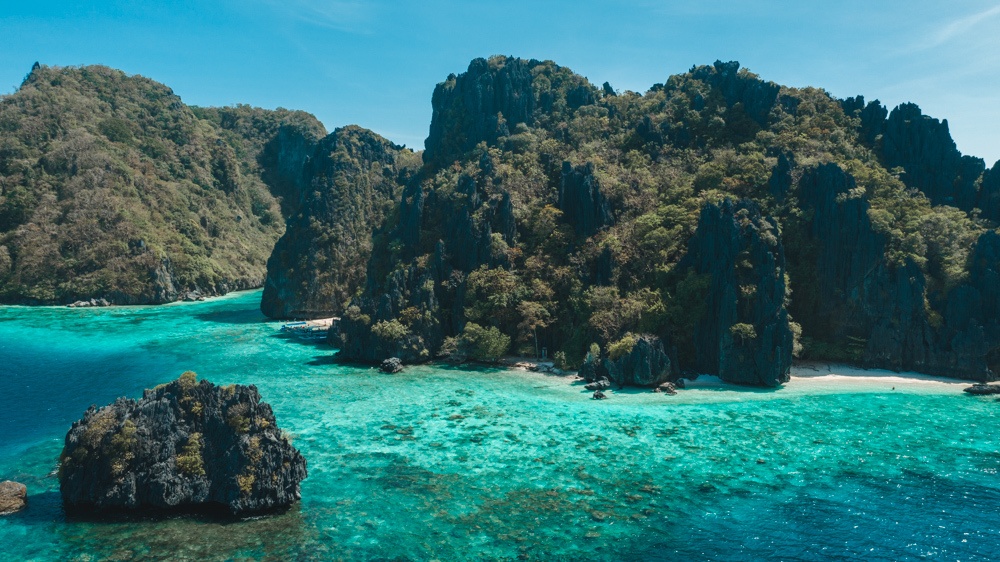 Shimizu Island

Another great opportunity for snorkeling and seeing exquisite corals and marine life. Or just kicking back and relaxing on the white sand beach. Also, this island is a pure representative of El Nido's geological beauty that boasts limestone cliffs covered with vegetation.
Seven Commandos Beach

This long white sand beach features a small beach bar that offers refreshing drinks and sunset cocktails. Keep your snorkeling gear handy, sea turtles love to hang out here!
Cost: 1200 PHP for the group tour
You can read more about my experience doing a private Tour A here, and my team member's experience doing a group tour A here, with more detail on how to do it, whether it's worth it or not, and more about each stop.
Tour B doesn't get as much love as Tour A or C but for me, it ticked all of the boxes with sandbars, caves, and uniquely-shaped islands. Best of all, there weren't as many people on Tour B, which was a nice contrast to the more popular Tour A.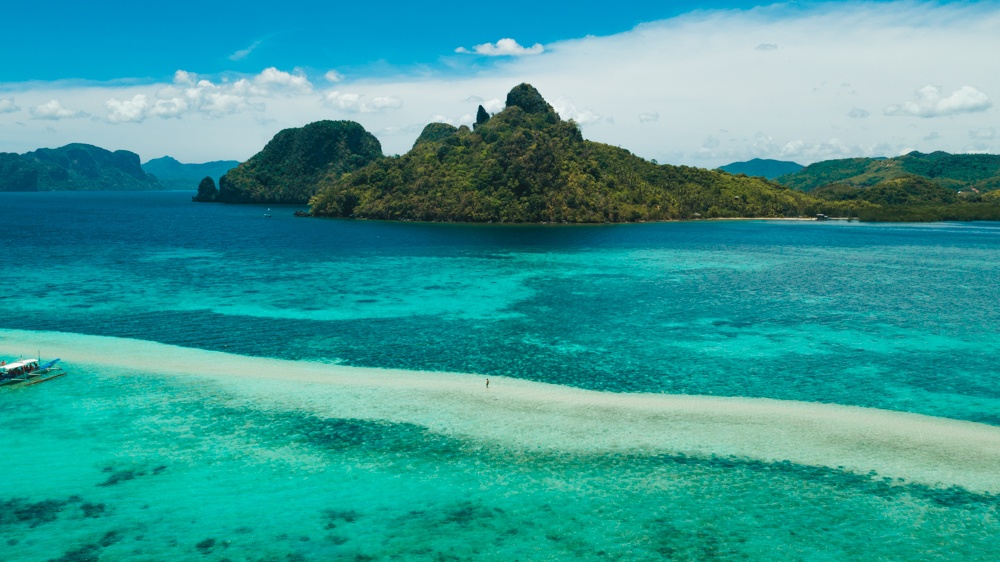 Vigan Island

This is more commonly known as "Snake Island" because of a long and unique sandbar that slithers through this section of the Bacuit archipelago. This strip of sand gives you the feeling of walking in the middle of the sea. How many people can say they've experienced that?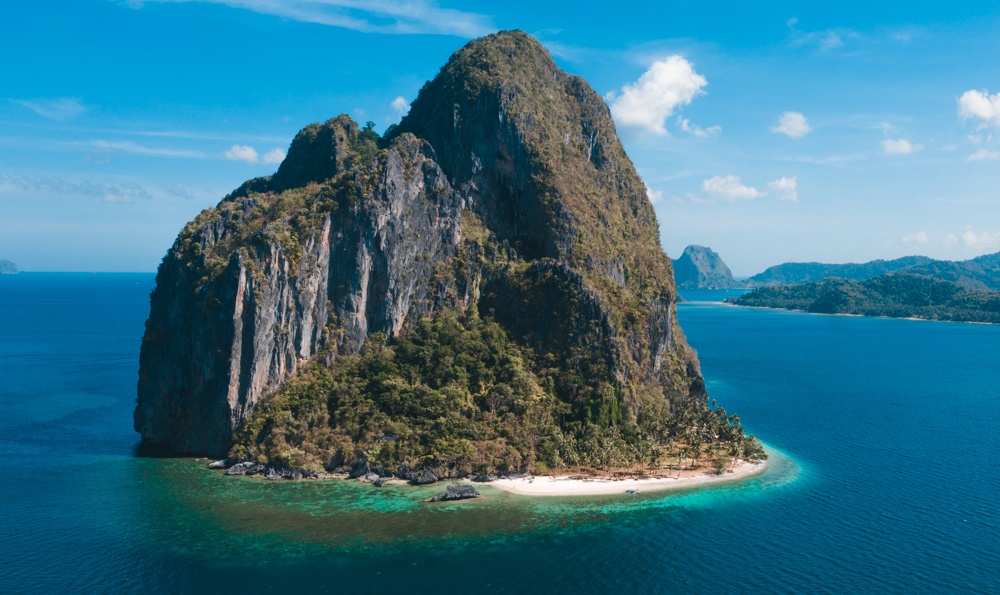 Pinagbuyutan Island

Also known as Ellis Island, this place might look familiar if you've ever searched El Nido on Google Images. It's one of the many famous limestone structures that makes El Nido, El Nido. It also happens to have a gorgeous beach (surprised?) where you can relax in the sun, or splash around in the refreshing crystal clear water.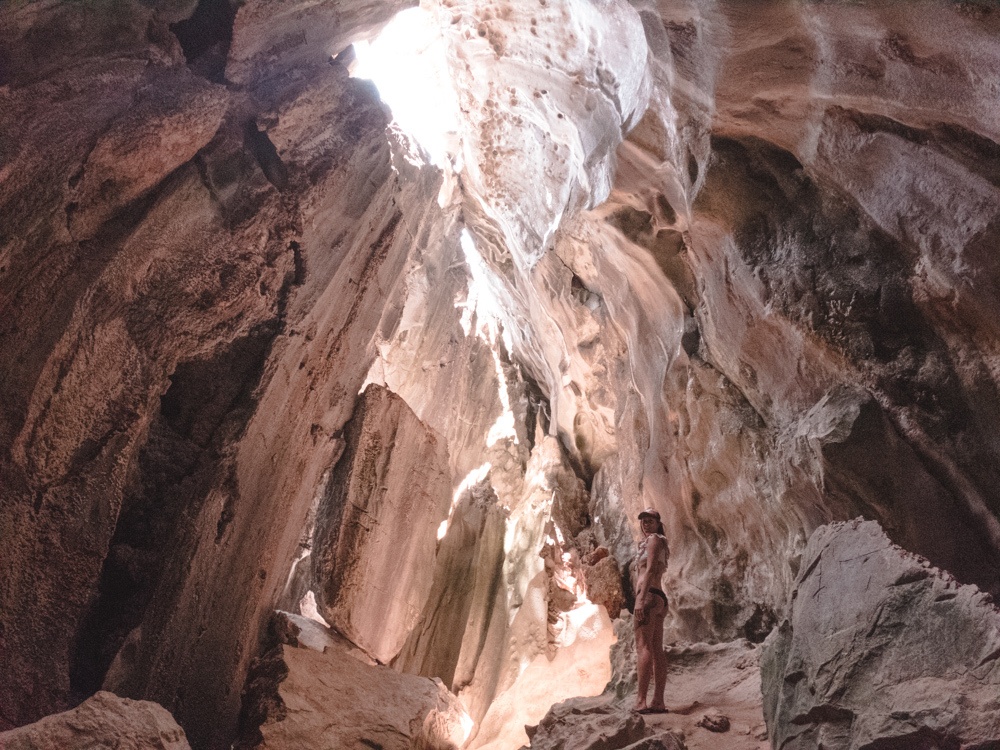 Quick history lesson: this stop of Tour B is an important archeological site where potteries and other artifacts from the Sung Dynasty (960-1279) have been uncovered. This is also a location where locals hid from Japanese invaders during World War II. But now, it's a place for you to put on your mask and snorkel and admire fish and corals, and if you're lucky, swim alongside sea turtles.
Cost: 1300 PHP for the group tour
You can read more about my experience doing a private Tour B here, and my team member's experience doing a group tour B here, with more detail on how to do it, whether it's worth it or not, and more about each stop.
Watch this vlog for a full comparison between Tour A and Tour B: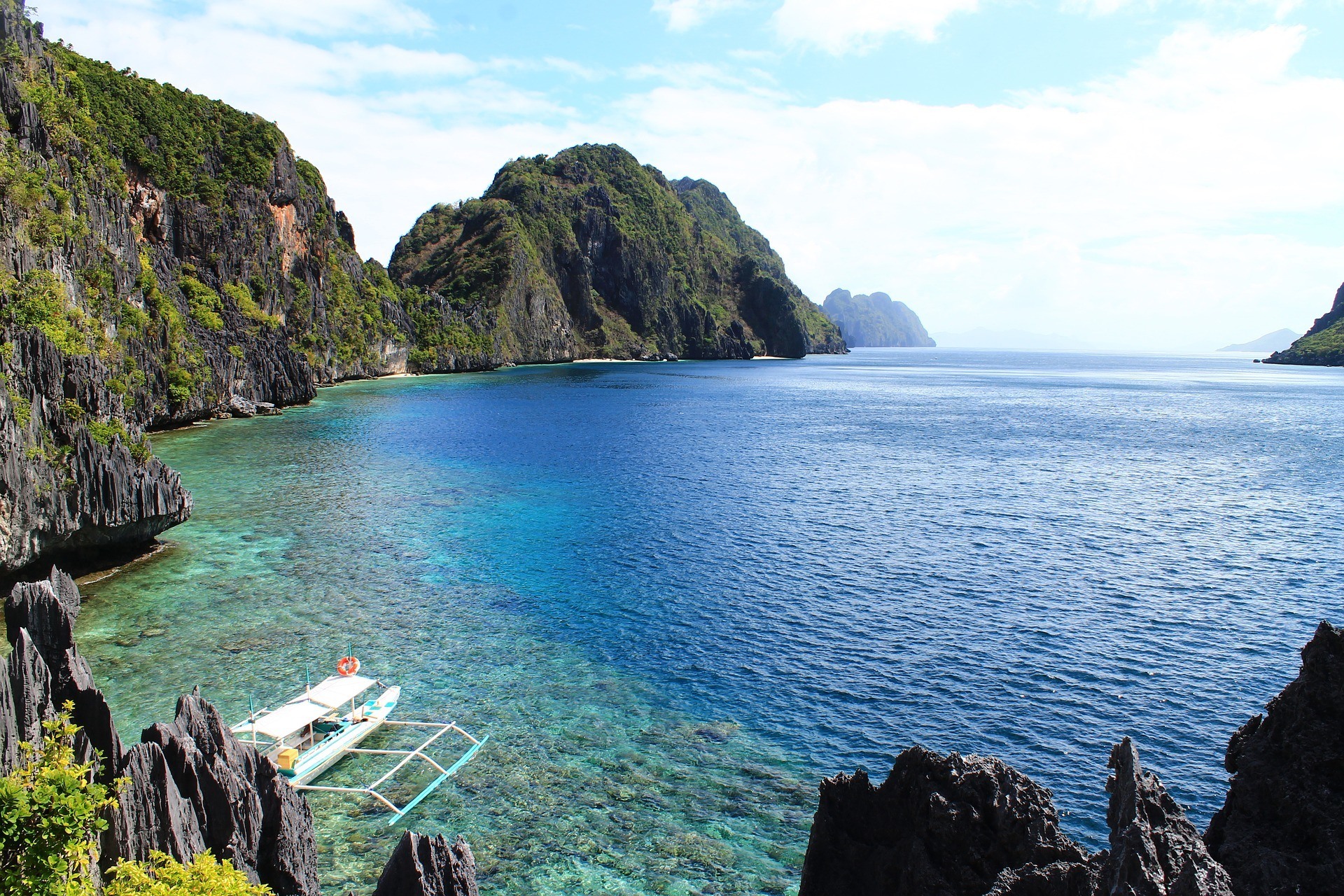 Tour C provides the greatest opportunity for coming face to face with sea turtles and is known for having the best snorkeling. Like Tour A, Tour C is the other very popular option in El Nido.
Helicopter Island

The first stop of the tour is one of the most famous islands of the Bacuit archipelago. The traditional name is Dilumacad Island, but it took on the name Helicopter Island due to its shape – although some think it more closely resembles a camel or a dolphin… You'll just have to decide for yourself!

Matinloc Shrine

Once a place used to host a convent and a school, the Matinloc Shrine is now a place to walk around and explore the eerie yet charming land that legends say is haunted with a ghost.

Secret Beach, Star Beach, and Hidden Beach

Beach lovers will be delighted by this tour, which provides landings at 3 gorgeous beaches that all have snorkeling opportunities. Be prepared to be amazed by the remote and serene beauty that encompasses each one- their names certainly weren't chosen randomly.
Click here for a full review on the group tour C here!
Cost: 1400 PHP
Tour D:
Tour D is perfect for beach lovers who wish to avoid the majority of the crowds that flock to Miniloc Island, or perhaps have already visited and seen the "must-sees".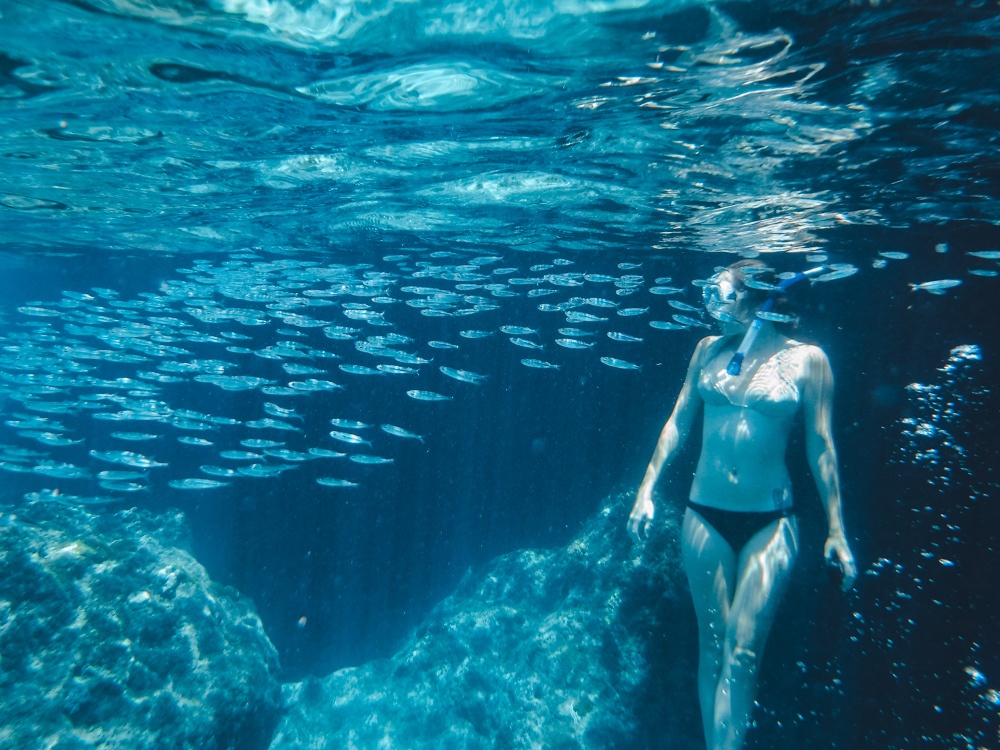 Ipil Beach

Close to El Nido town, Ipil Beach is the first stop where you can relax, swim, and charge up beneath the shade of some beautiful palm trees for the adventures that the rest of the day holds!

Cadlao Lagoon

Cadlao is the largest island of the Bacuit archipelago and home to one of the best lagoons as well as the relaxing Nat Nat Beach. The dramatic entrance is filled with corals and an abundance of fish. This is also known to be the least crowded compared to lagoons visited by other tours.

Paradise Beach, Pasandigan Beach, and Bukal Beach

Tour D utilizes the second half of the day to visit three different beaches – all of which are idyllic and pristine for those who wish to relax in the sun or snorkel around.
Cost: 1200 PHP
Are Private or Group Tours Best?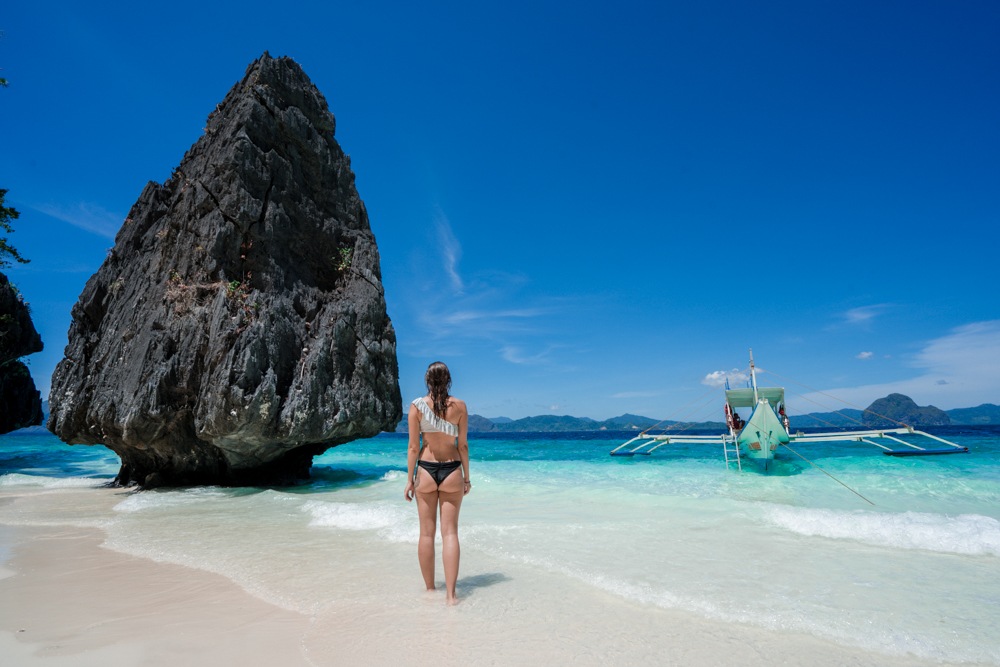 Is it worth booking a private tour? I did for both Tour A and Tour B and my feelings are mixed. In some ways, you can avoid the crowds by doing this, but it's a much more expensive option unless you manage to find 6-10 others to join you.
Pros of doing a private tour:
You can do the itineraries in reverse. Most tours go to the same places at the same time, so this allows you the possibility of getting some places to yourself, particularly on Tour B and D. This will probably not happen on Tour A.
You can combine locations, and essentially create your own perfectly personalized tour.
You choose how long to spend at each place, and you won't have a permanent group of 19 others with you.
Cons of doing a private tour:
Obviously, all of the island hopping tours in El Nido are vastly popular, so taking a private tour does not guarantee getting anything to yourself.
They are very expensive. Most of the prices I saw online were out of date once I contacted the actual company, and at each place I asked in El Nido, the price ranged from 7k-9k pesos (and I asked about 15 places). You can cut down on the price by bringing your own food, though.
El Nido island hopping is not going to be without crowds, so if you can make peace with this regardless of which option you choose, you're going to have a great time!
Where to Book: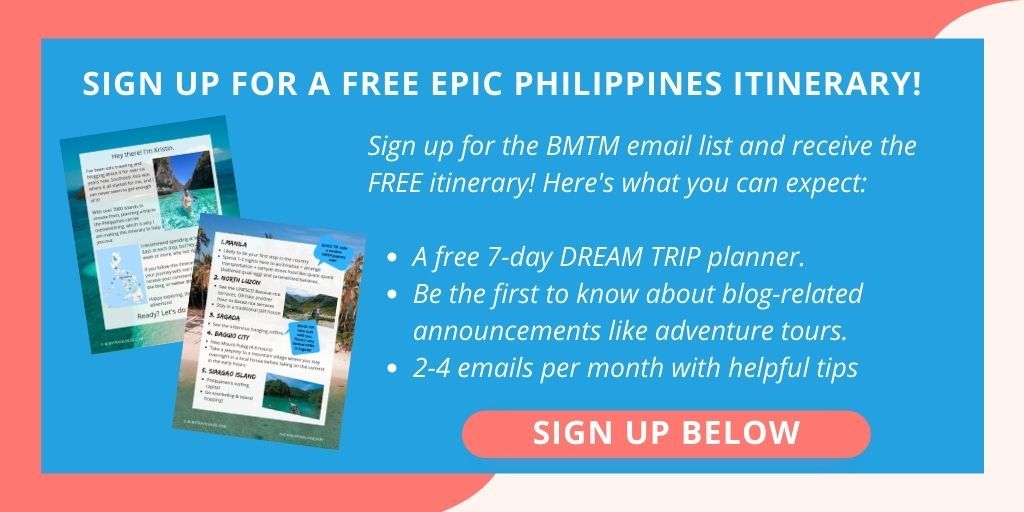 Now that I've gotten you excited about your island hopping adventure, you're probably wondering where and how to book a tour. There are many companies prepared to take you on the adventure, and they more or less offer the same things.
There is the option to book at travel agencies in the town of El Nido, or at your accommodation. However I've found the cheapest pricing for group tours is actually on Klook, which you can book below:
Klook doesn't appear to offer Tour D at this time, but as the prices are all fixed in town, you can book in person when you arrive.
Keep in mind, given the limited boats allowed for Tour A, you may want to book this one a few days ahead of time, particularly around Christmas and Holy Week!
While El Nido isn't the secluded paradise it might have once been, it's still a gorgeous adventure and one that I'm glad I experienced.
Happy island hopping!!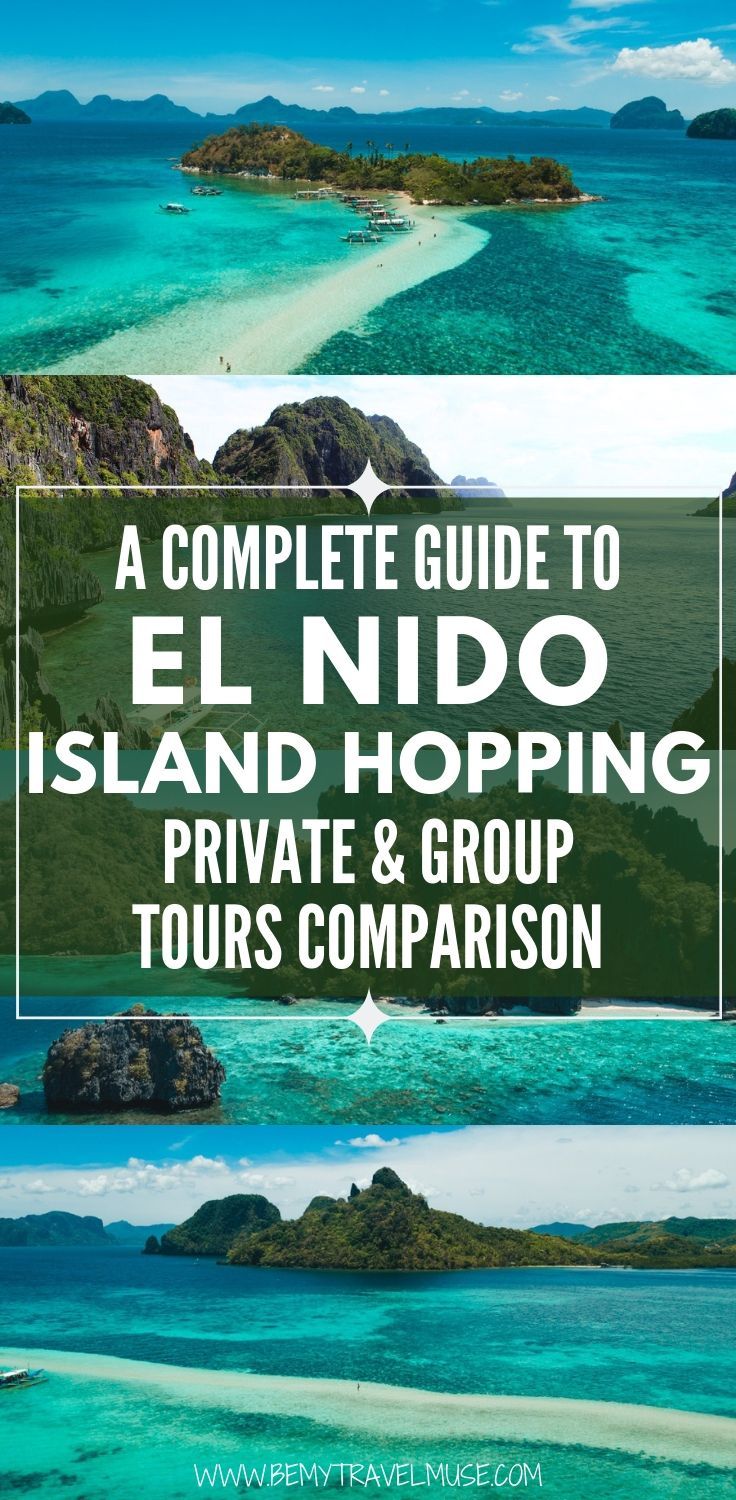 *Some links in this post are affiliate links to companies I use and trust that support this site at no extra cost to you. Thanks for supporting!