This post was written by Ashley Yap, BMTM's Director of Brand Relations.
Coron is seriously beautiful. The island is known for its world-famous freshwater lagoons and majestic limestone cliffs. Every year, tourists from all over the world flock to try this enchanting paradise. I've been looking forward to visiting for years, and when the opportunity finally came, I decided I wanted a taste of everything.
During my week-long visit to Coron, Palawan, I took a mix of private and group tours and enjoyed some better than others. Here are my honest reviews and advice to help you plan your time on this beautiful island:
Big Dream Boat Man Coron Island Life Expedition, $450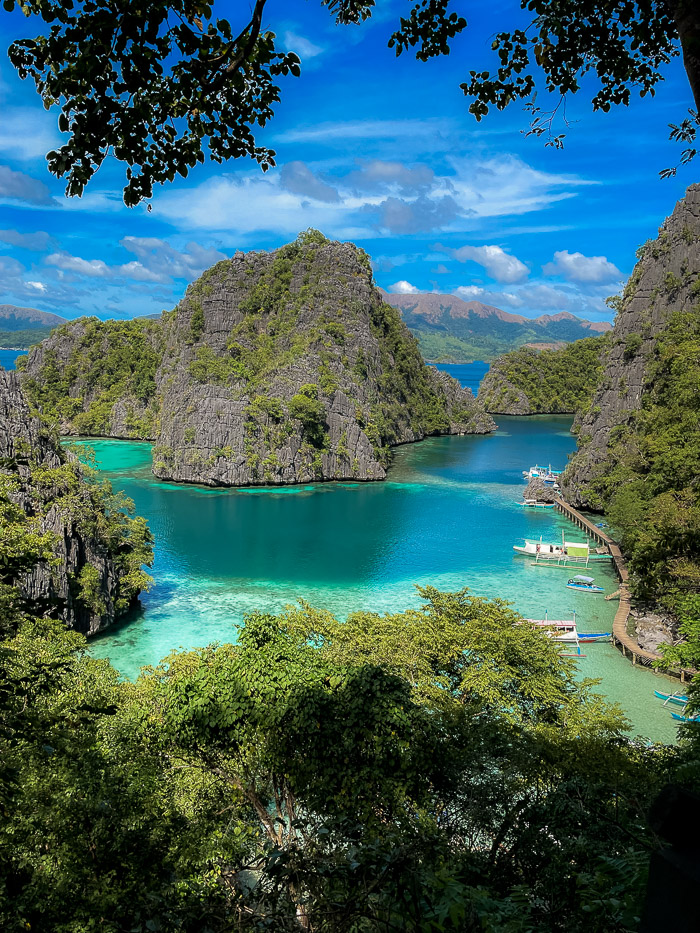 The BDBM Coron Island Life Expedition may have been my favorite adventure in the Philippines. For three days, I and a small group of fellow travelers from all around the world joined the BDBM crew as they took us to both the iconic spots in Coron, such as the Twin Lagoon and Kayangan Lake, and also secret places off the beaten path, such as this gorgeous cay that reminds me of the Maldives: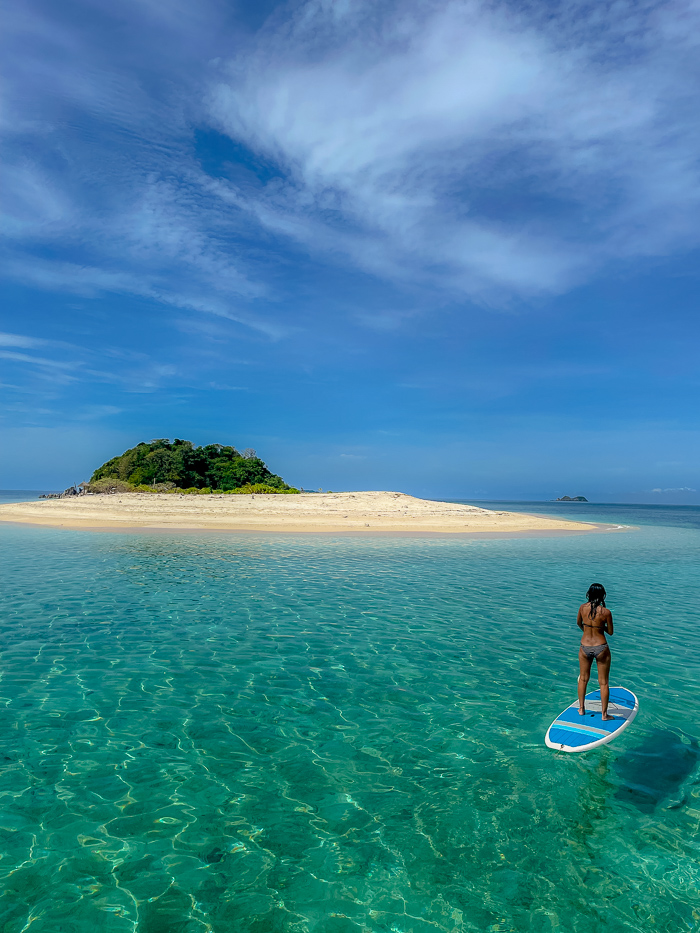 We spent our days swimming in the ocean, eating delicious seafood, and taking naps on the multihull nets by our adorable Banka boat in between. We slept in cottages under the stars at night, with nobody else around us. It was truly an adventure like no other and a refreshing experience compared to the typical island hopping tours available all over town. I cannot recommend this expedition enough and would love to check out their Coron to El Nido or El Nido to Coron adventure the next time I visit.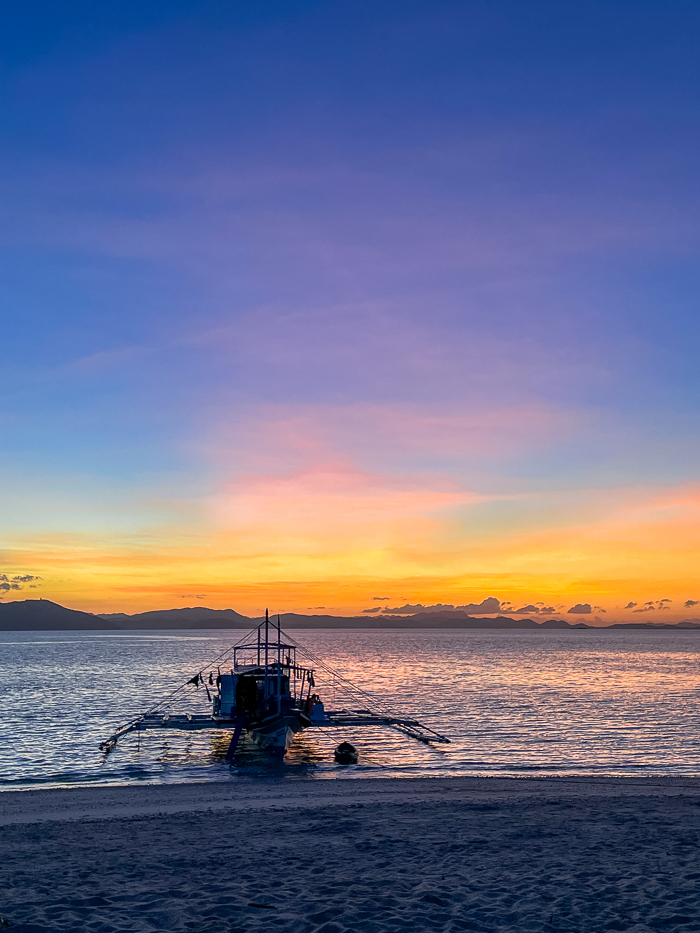 Initially, the price tag may seem exorbitant, but you are covered with three days of island hopping, all meals and drinks (including alcohol), and three nights of island-style accommodation. With a bit of calculation, you will find it's truly worth the money! For an in-depth review and itinerary on the BDBM Coron Island Life Expedition, click to read this post.
Coron Super Ultimate Day Tour, $28.95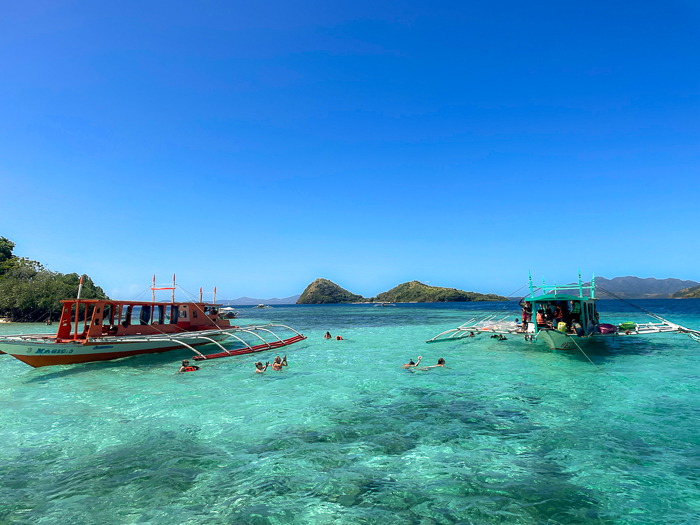 If your time on Coron island is short, and you only have enough time for one day trip, the Coron Super Ultimate Day Tour covers all the highlights, including Kayangan Lake, Barracuda Lake, Twin Lagoon, two reef gardens, and two beaches. I joined the group tour expecting it to be a little bit overwhelming but was pleasantly surprised by how well spread out the day was, and our group even had Kayangan Lake all to ourselves for a good 15 minutes.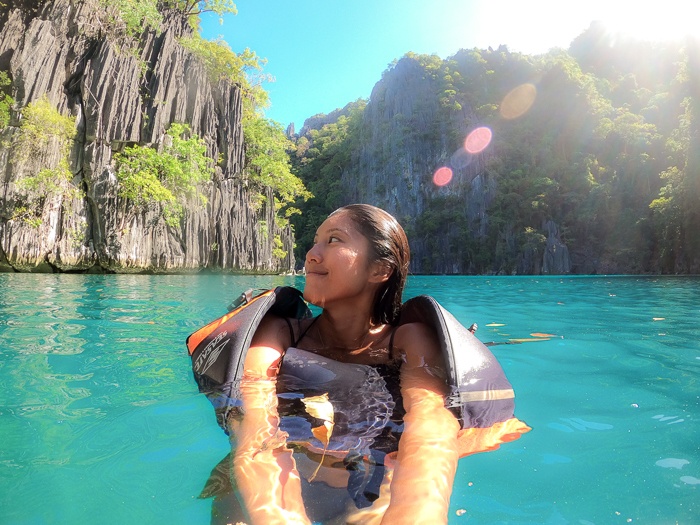 For $28.95, this tour includes hotel transfers, a professional English-speaking guide who is informational and entertaining, seven stops, and a buffet lunch break on the beach. The pace of the tour is relaxing, with ample time at each stop and a well-thought-out route that allows rest in between stops.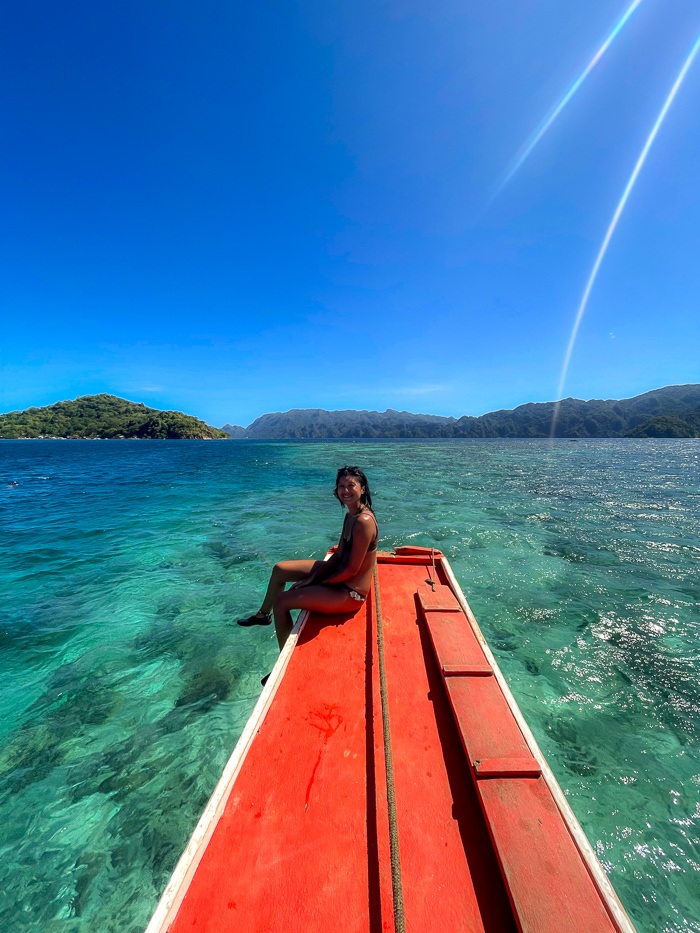 You can rent snorkeling gear for 150 PHP, which is generally true for both Coron and El Nido island hopping group tours. I was happy to have my own snorkeling gear. Bring a refillable water bottle, water shoes, and reef-safe sunscreen for this tour.
Coron Island Escapade Day Tour, $28.25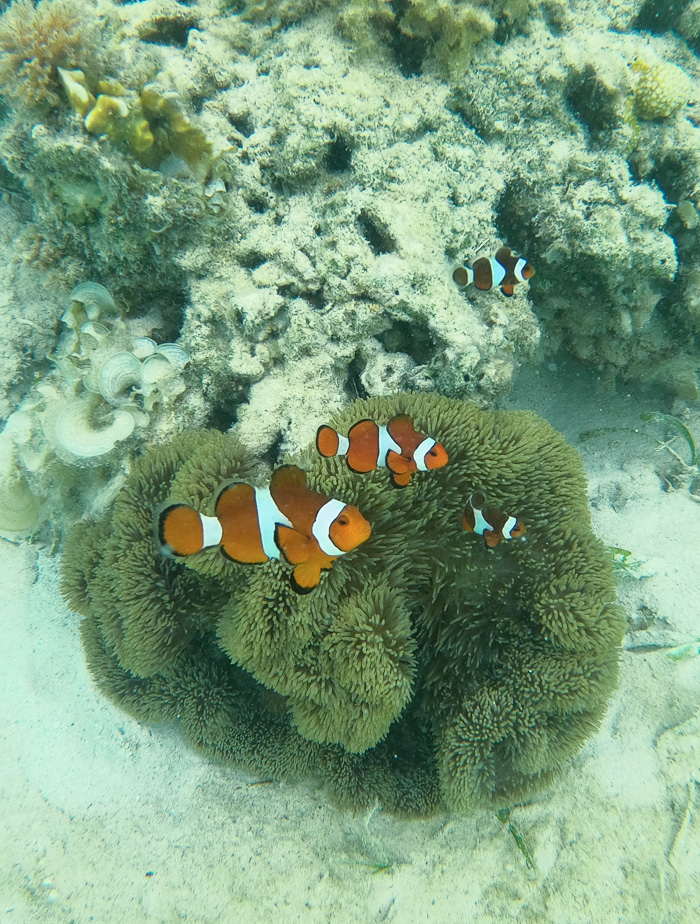 The Coron Island Escapade Day Tour covers Malcapuya island, Ditaytayan island, and Bulog Dos island, three beautiful spots with unique views and decent snorkeling on Malcapuya island, of which you have the option of swimming out from the beach or paying 100 PHP for a small boat to pull you over while you hold on to the planks on the side of the boat. I opted for the latter simply because I had never tried that method and found the experience amusing.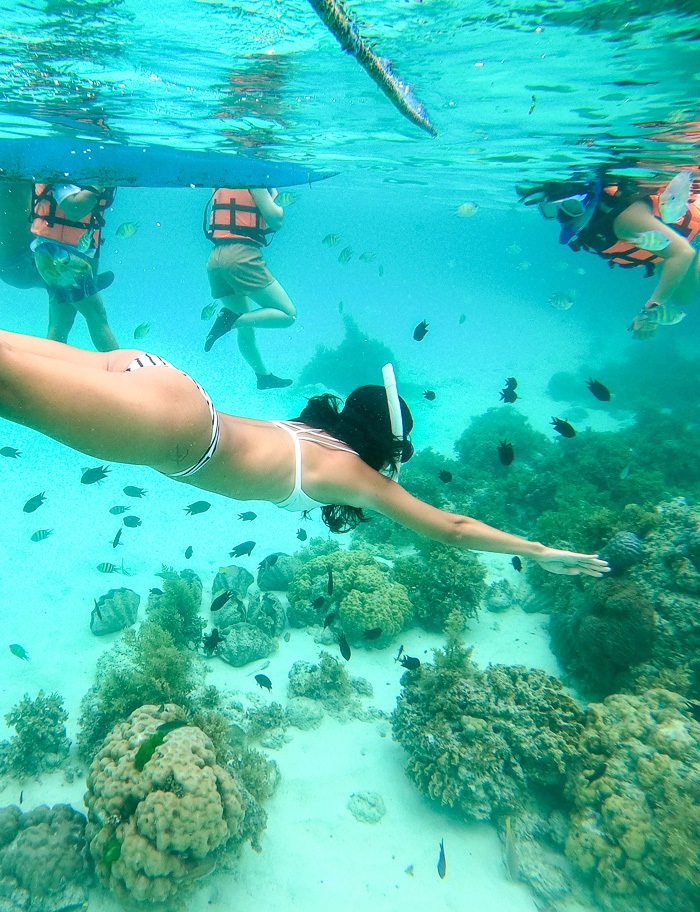 To be honest, I have mixed feelings about this tour. It's definitely value for money given the distance from Coron Town Proper to these islands, but it felt like we spent more time on the boat than on the islands on this tour. I also didn't like that the small boat's guide (not from the tour) fed the fish biscuits and fiddled with the corals to get the fish out, so people can get great photos. Overall, given that I had joined the BDBM expedition and visited many islands earlier, I was not blown away by this tour.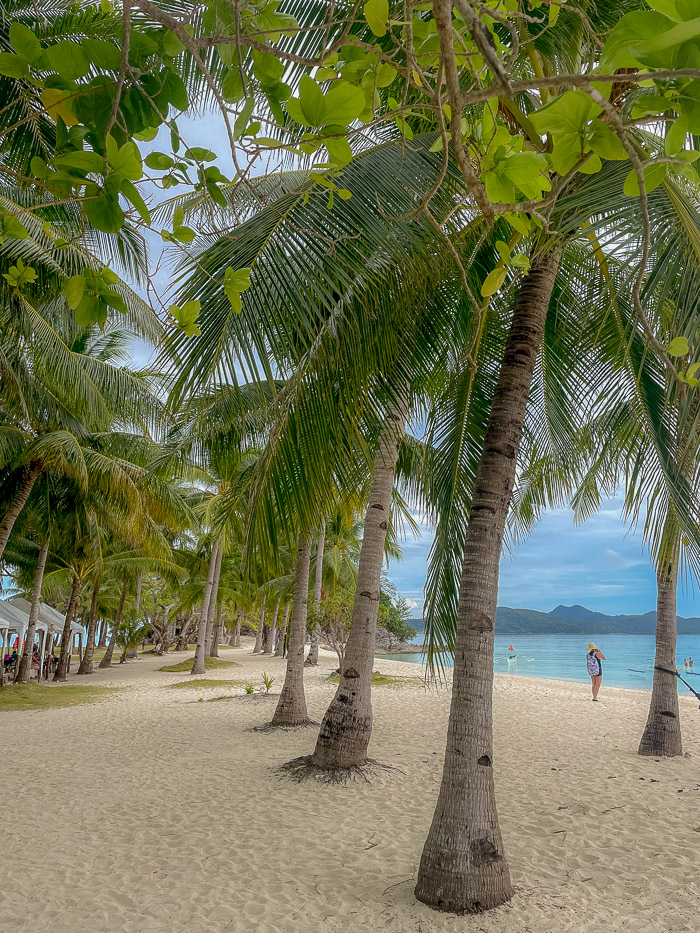 That being said, if you are looking for a relaxing day tour with lots of time spent sunbathing and swimming, this is the tour for you. interested in joining this tour, I recommend bringing along a Kindle to kill time on the boat. I also recommend swimming out alone instead of paying for the small boat to snorkel on Malcapuya island.
All of the above tours are great if you are traveling solo and would like to meet others on your trip, but if you are in a group or simply prefer privacy, a private tour may make more sense:
Private Island Hopping Tour, prices vary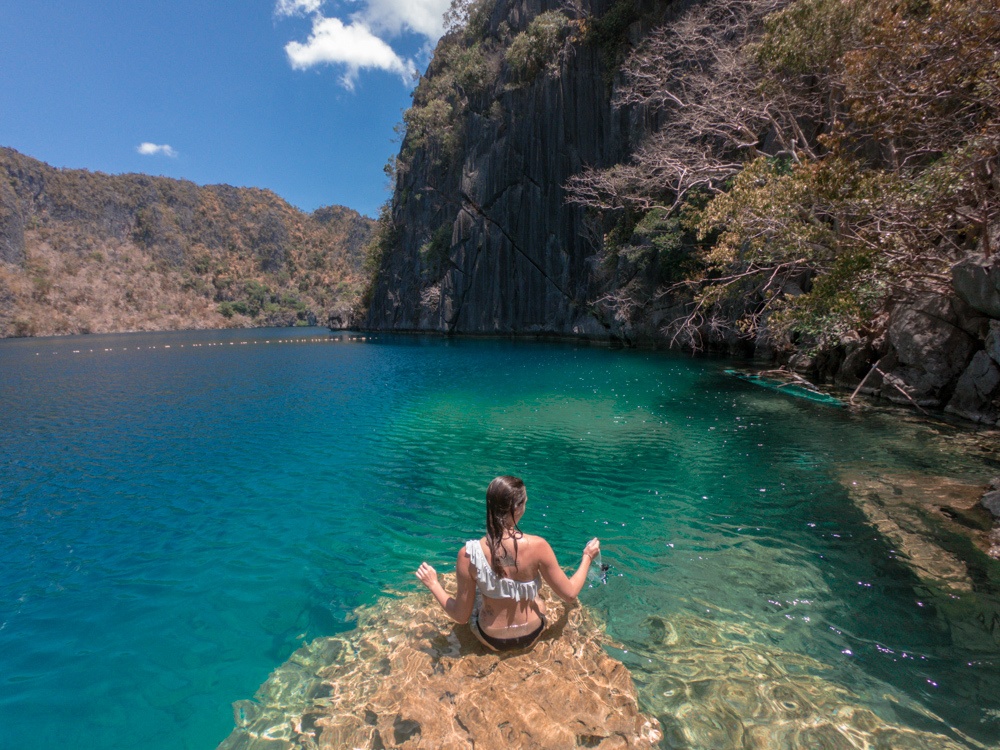 Private tours are expensive, for good reasons. On group tours, I often wish we had more time on certain stops and less on others, but that's not really up to me. Customizing your itinerary is only possible with a private tour; at each stop, you can come and go as you please. I also noticed that group tours departing from Coron town follow the same route, so unless you happen to be the first boat out, you will share space with others. On a private tour, you can organize the boat to leave much earlier in the day so that you get to experience the popular places without the crowds.
Here are your options if you plan to do a private island hopping tour:
Coron Tour A (CYC Beach, coral garden, Atwayan Beach, Siete Pecado, and Kayangan Lake): $106.15 for 1, $128.90 for 2, $152.97 for 3-5, and so on.
Coron Tour B (Barracuda Lake, Skeleton Wreck, Banol Beach, Twin Lagoon, and Reef Garden): $107.25 for 1, $129.80 for 2, $149.97 for 3-5, and so on.
Coron Tour C (Coco Beach, Ditaytayan Island, and Malcapuya Island): $151.15 for 1, $88.85 for 2, $66.90 for 3-5, and so on.
All of these tours include hotel transfers, buffet lunch, snorkeling masks, and entrance fees.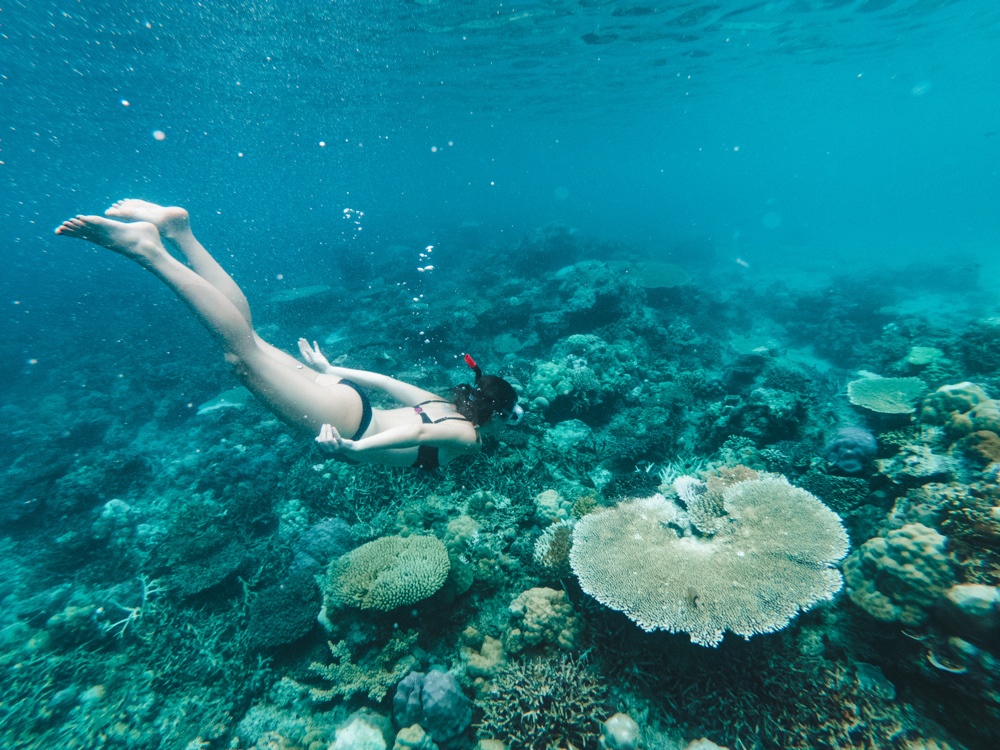 Based on the pricing, it's definitely worth taking up a private tour if you are a group of 5 or more. Now, what if you want complete control of the itinerary? Head straight to the dock (tell the tricycle driver you want to go to Calamian dock, and he'll know what you mean), and negotiate with the boat drivers yourself. Here's a detailed guide on organizing a private Coron island hopping tour.
Coron Town Private Half Day Tour, prices vary.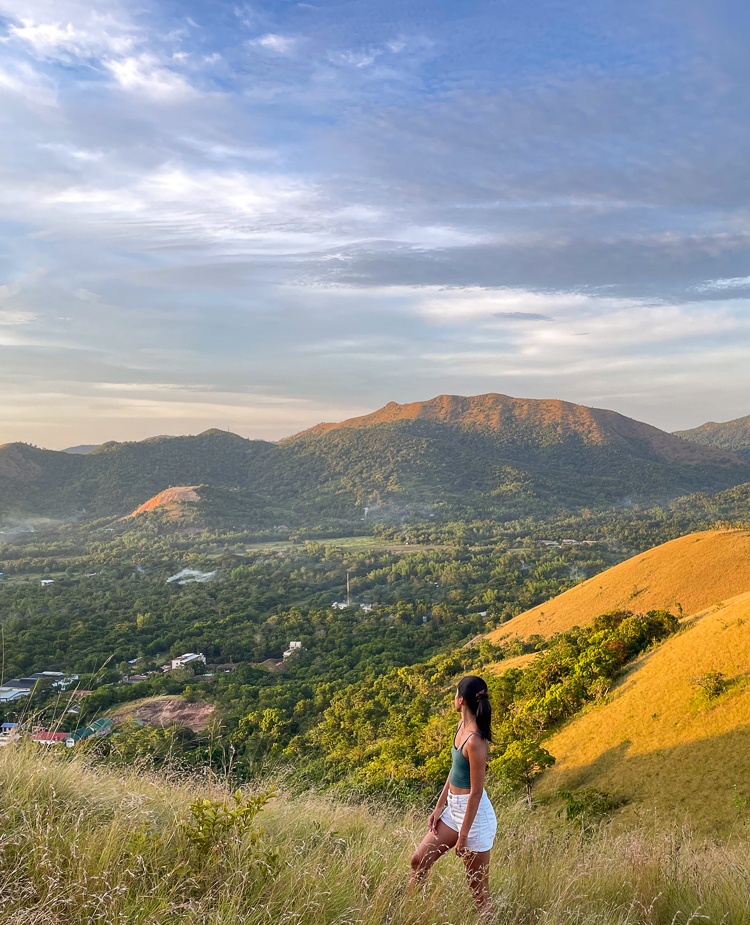 I wanted to check out Mt. Tapyas and Maquinit Hotspring during my stay on Coron island. I rented a bike for half the day for $7 and went on my own. If you are not confident on a bike, the Coron Town Half Day Tour will be the best solution since it takes you to both spots, plus Lualhati Park, a cashew factory, and St. Agustin Church. This is a private tour, and prices are $59.19 for 1, $37.35 for 2, $34.95 for 3-5, and so on. As you can see, this tour only makes sense if you are at least 2, so if you are a solo traveler and are not confident on a bike, I suggest negotiating with a tricycle driver to take you to these places at a cheaper rate.
I hope this guide helps you plan your Coron island hopping tour! I really enjoyed my time in Coron and would highly recommend visiting. Read these next to continue planning your Coron itinerary: