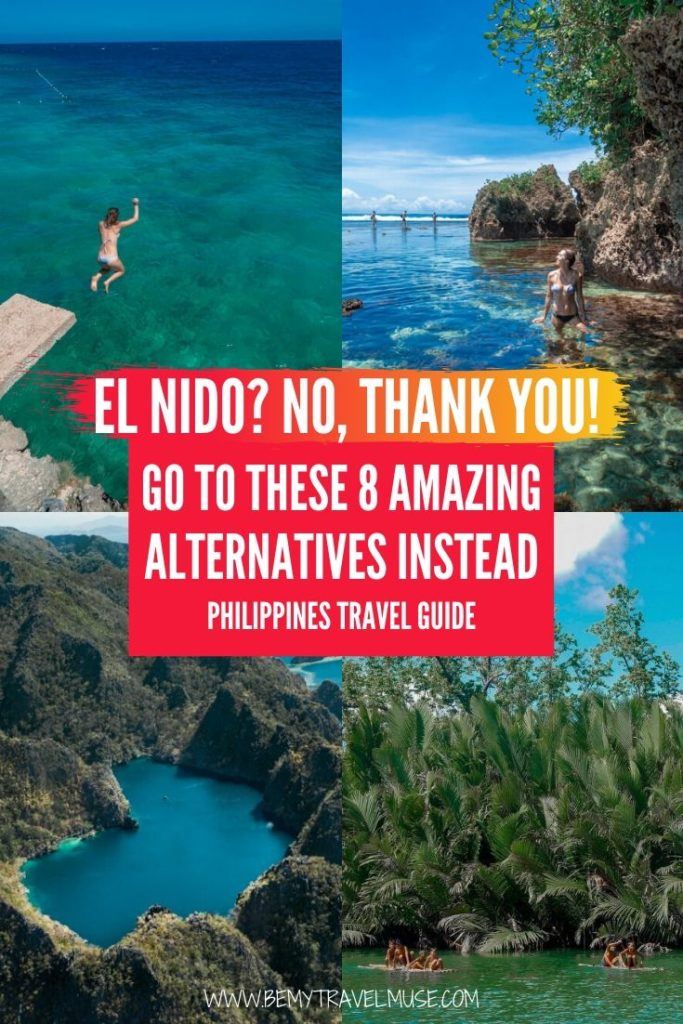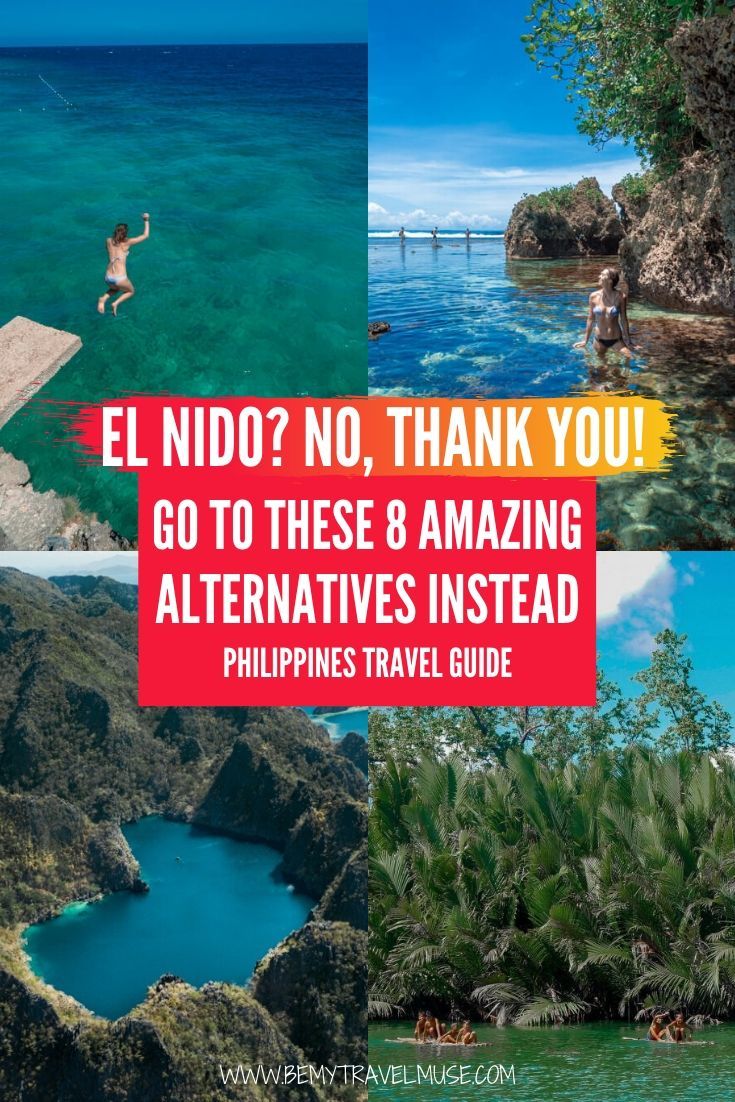 In April of 2018, the island of Boracay in the Philippines was closed down by the government due to the ravaging effects of overtourism. The tourism industry was so detrimental to the island, in fact, that the president of the Philippines referred to it as a "cesspool." Boracay simply could not support the weight of the insane numbers of tourists and would require six months of complete rehabilitation.
The tourism boom in the Philippines didn't just affect Boracay, though. Recently, El Nido has begun to undergo the same cycle. Partly because of tourism shifting from Boracay to the next best thing, and partly because of the same tourism growth that Boracay was subject to in the first place, tourism in El Nido has nearly tripled over the last five years. This has resulted in some serious environmental repercussions. Now, El Nido might be facing the same fate as Boracay: governmental closure. Even if such an extreme move can be avoided, some parts are still closed off to swimmers, according to CNN.
Luckily, the Philippines are made up of more than 7,000 islands, countless pristine beaches, and friendly people practically everywhere you go. El Nido needs some space to breathe, so here are 8 amazing alternative destinations to visit in the Philippines:
1. Siargao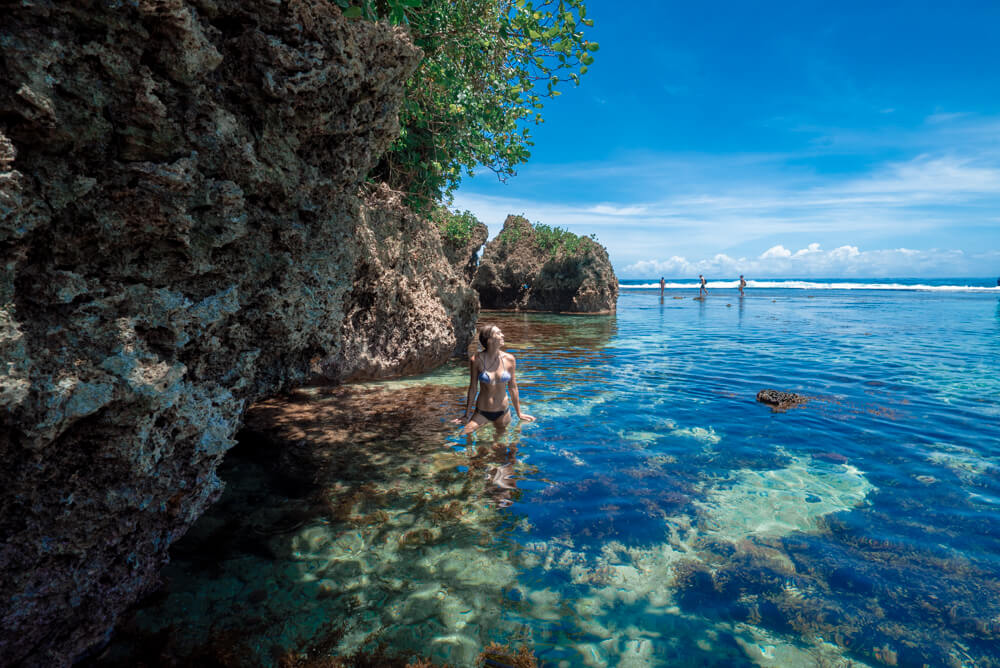 One can happily spend anywhere from a few days to a month on Siargao Island, the surf capital of the Philippines. Most visitors to the island hang out in General Luna, but smaller and quieter Pacifico is a great option, too. Start by seeing the bright teal Sugba Lagoon, or take an island-hopping trip to Naked, Daku, and Guyam Island. Cruise around on a rented motorbike, check out the Magpupungko Rock Pools, and visit Sohoton Cove.
Be sure to take a surf lesson before you leave, and rest assured that many of the surf areas don't see huge crowds, so you won't have to keep up with all the best surfers on the island. Volunteer with the Siargao Environmental Awareness (SEA) Movement if you want to spend a small chunk of your time on the island helping keep it pristine!
2. Romblon
Aquamarine water, friendly locals, and few tourists: these are three good reasons to visit Romblon Island.
Romblon is known for its sandbars and numerous small satellite islands, but it's perhaps most famous for a bright white sandbar called Bon Bon Beach. Its neighbor, gorgeous Tiamban Beach, offers calm waters and an uncrowded stretch of white sand. Snorkel either on Logbon Island or on Cobrador Island, the latter of which is home to a sea turtle sanctuary. Then, jump into the ocean off the diving board at Marakay Marakay off Cobrador.
See the cool caves and rock structures of Tinagong Dagat, or get off the beaten path and explore Libtong Falls & Inuquit Falls. Stay on one of the smaller islands off Romblon Island, like Alad Island, for a peaceful getaway!
3. Siquijor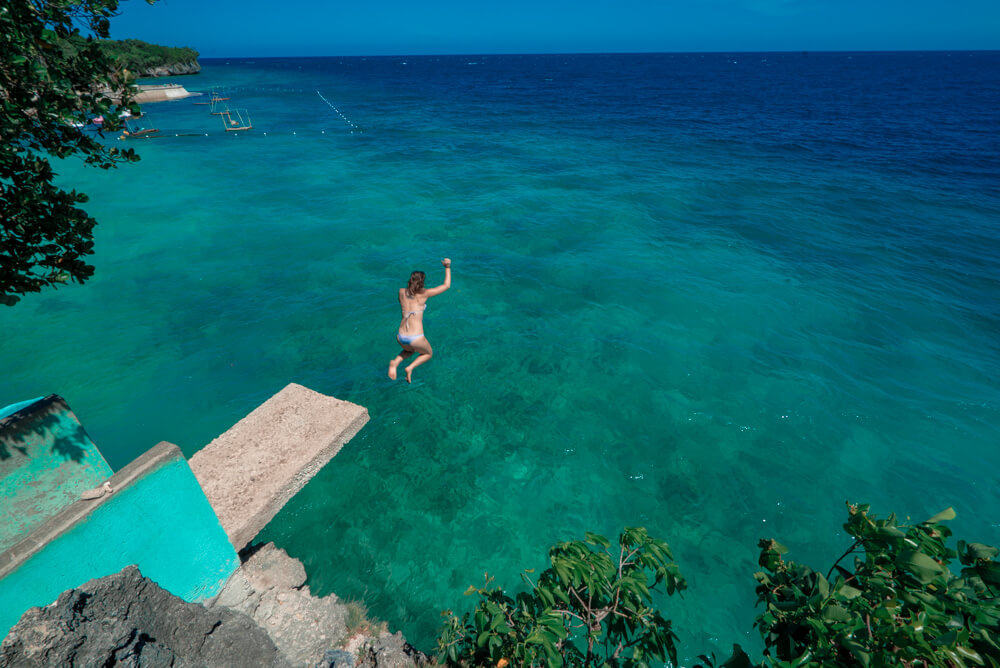 Referred to by locals as "Isla del Fuego," (island of fire) because of the mystical fireflies that light up the sky when the stars come out, Siquijor Island is a great alternative to El Nido.
The island has everything you could want in the Philippines: waterfalls, corals, caves, and white sand beaches. San Juan is a hub of activity thanks to abundant restaurants and resorts, and nearby Paliton Beach is popular for its line of coconut trees, white sand, and snorkeling.
Now for the waterfalls: Lagaan Falls is less extravagant than many other waterfalls, but also less crowded. (Plus, it has a rope swing and a natural slide!) Cambugahay Falls is worth a visit, as well, because of its unique three-tiered structure. Next, go see the fascinating "century-old" balete tree, which really does look like it's enchanted. Finally, drive around on a motorbike to see the mangrove trees, go cliff jumping at Salagdoong Beach, and check out the sea turtles (and hundreds of species of fish) at Apo Island. All in all, you can't go wrong with Siquijor.
4. Camiguin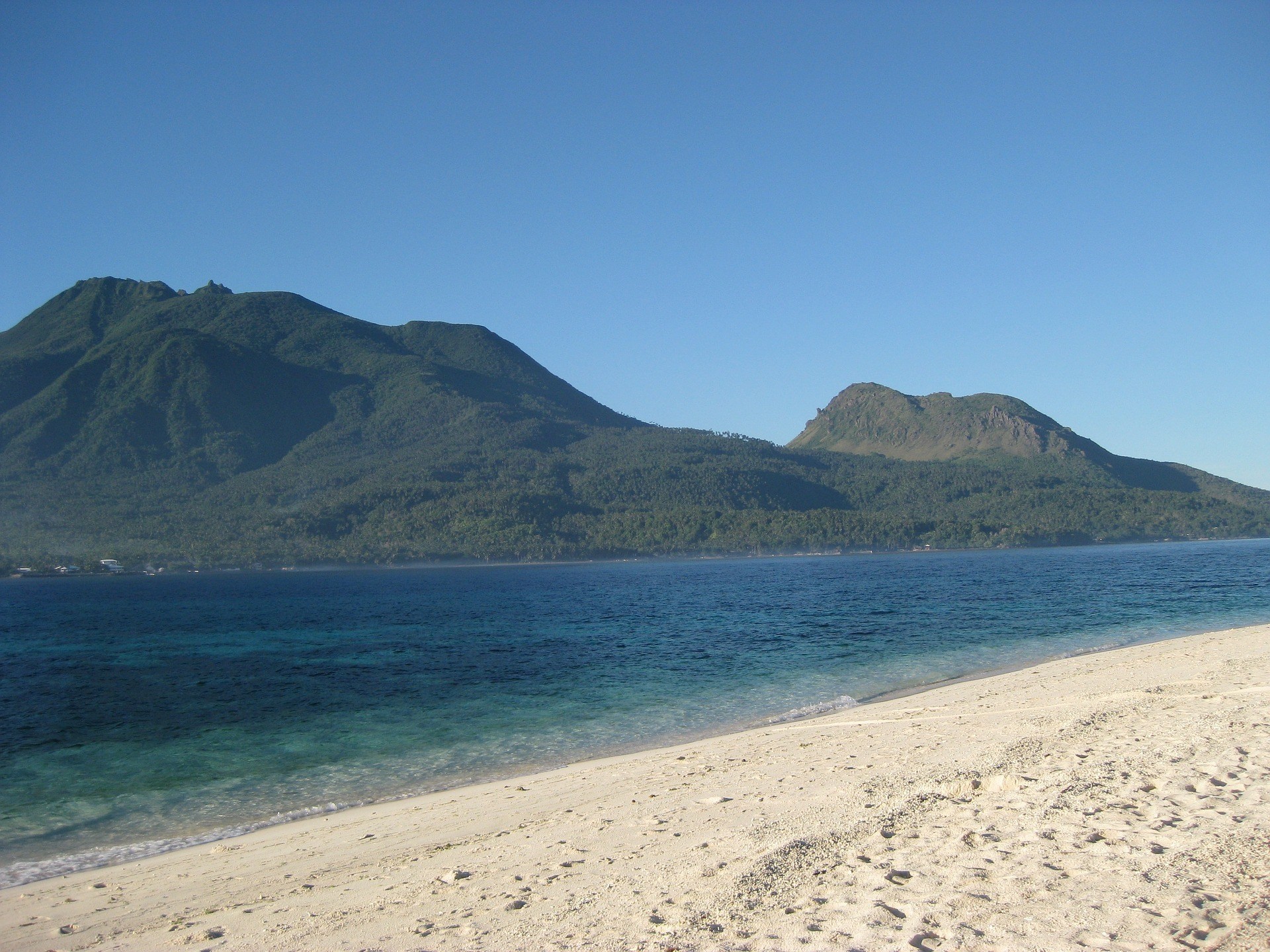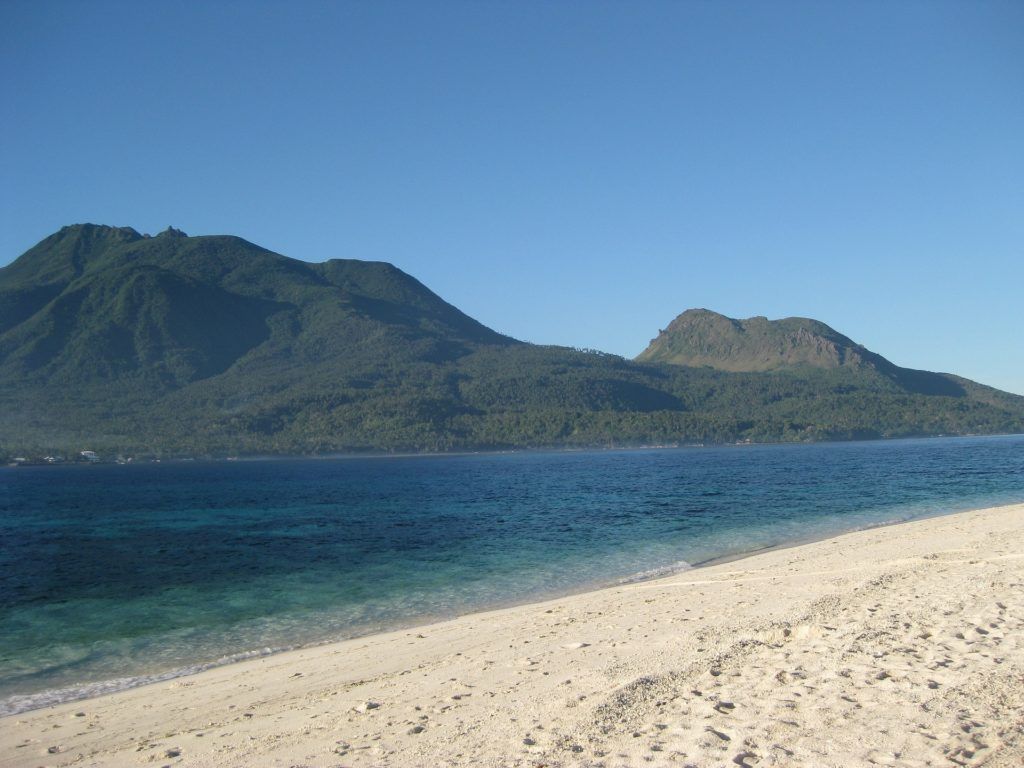 Camiguin is ultra-friendly and almost completely un-touristed, making it the perfect destination for a relaxing beach vacation. Not only is the area home to gorgeous beaches like the sandbar at White Island, but also countless other cool spots to explore. For example, there are more volcanoes on Camiguin per square km than on any other island on Earth, and hiking Mt. Vulcan is a great way to explore one.
Go hunting for waterfalls like Binangawan, Katibawasan, or Tuwasan Falls, or for springs like Ardent Hot Springs and Santo Nino Cold Spring. Then, head to Mantigue Island Nature Park, where you can look for monkeys and cruise around in a glass-bottom boat. For water activities, two of the island's snorkeling spots are unlike anything you've ever seen: the Giant Clam Sanctuary; and the Sunken Cemetery, a cemetery which slipped into the water due to a powerful earthquake in the 1870s and is now marked by a cross that looks like it is floating above the water.
5. Bantayan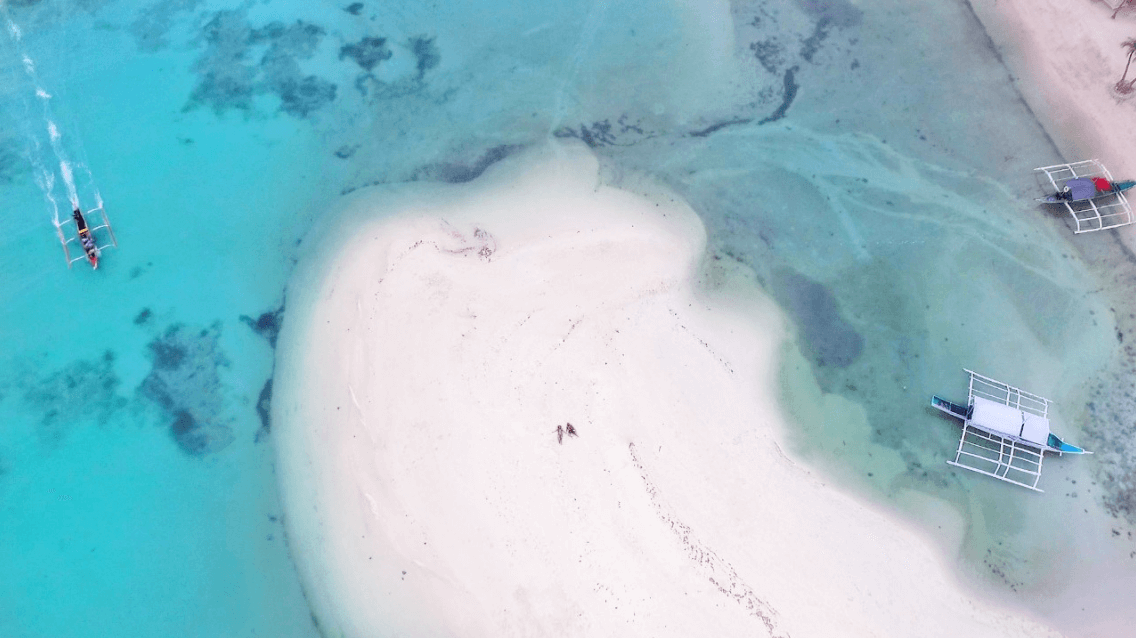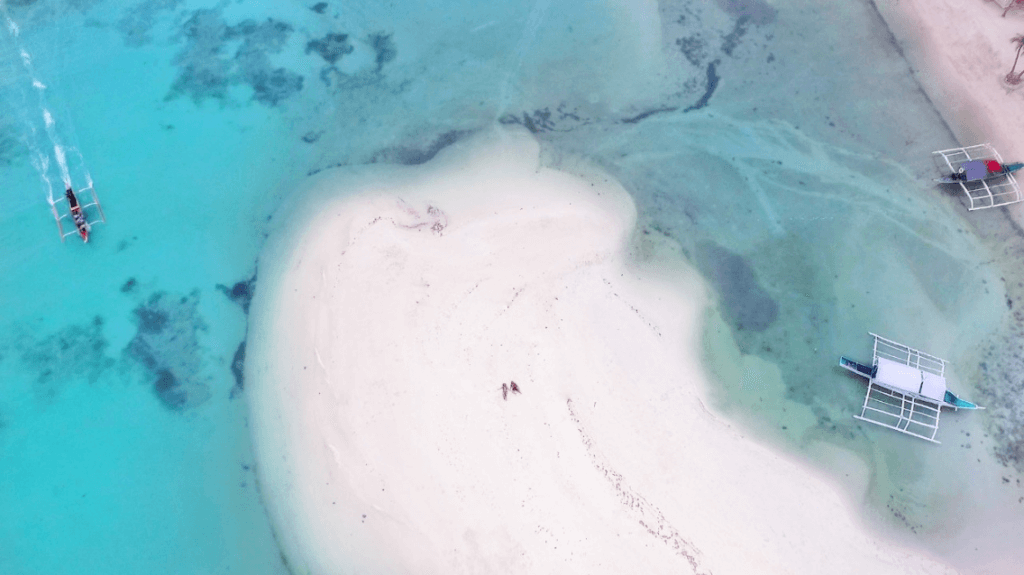 Bantayan Island, just north of Cebu, remains largely unknown to tourists. The island's biggest draws are its warm aquamarine waters and powdery white beaches. Two of the best are Kota Beach and Paradise Beach.
Other things to explore include Ogtong Cave and Obo-ob Mangrove Eco Park, a mangrove forest which can be explored on foot along its bamboo walkway or even by kayak. Visit the historic Saints Peter and Paul Church, which dates back to the 16th century but was rebuilt in the mid 1800s. Explore the island on a bike, and if you're feeling especially ambitious, you can even go skydiving! Bantayan would make for a great mix of adventure and relaxation.
6. Bohol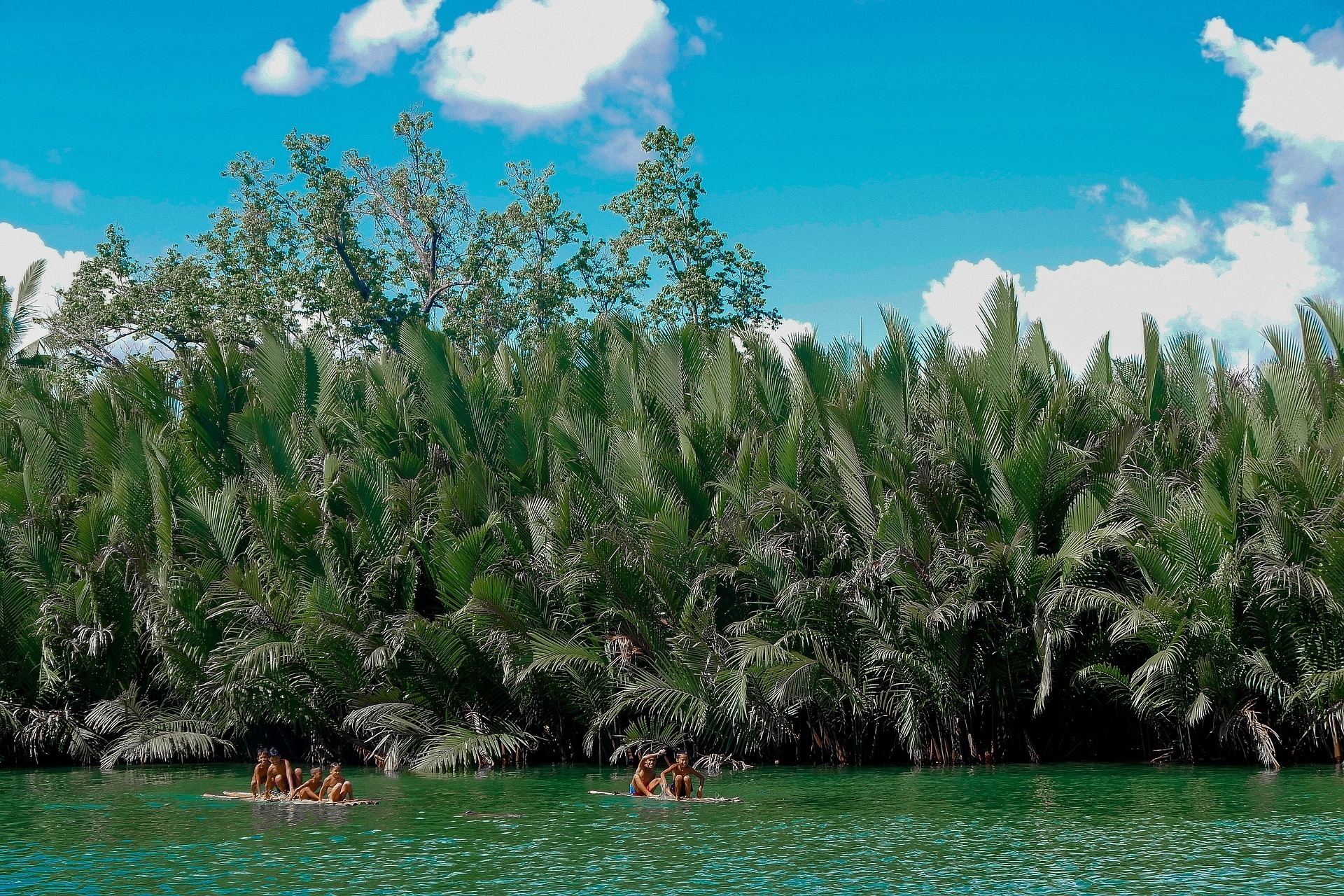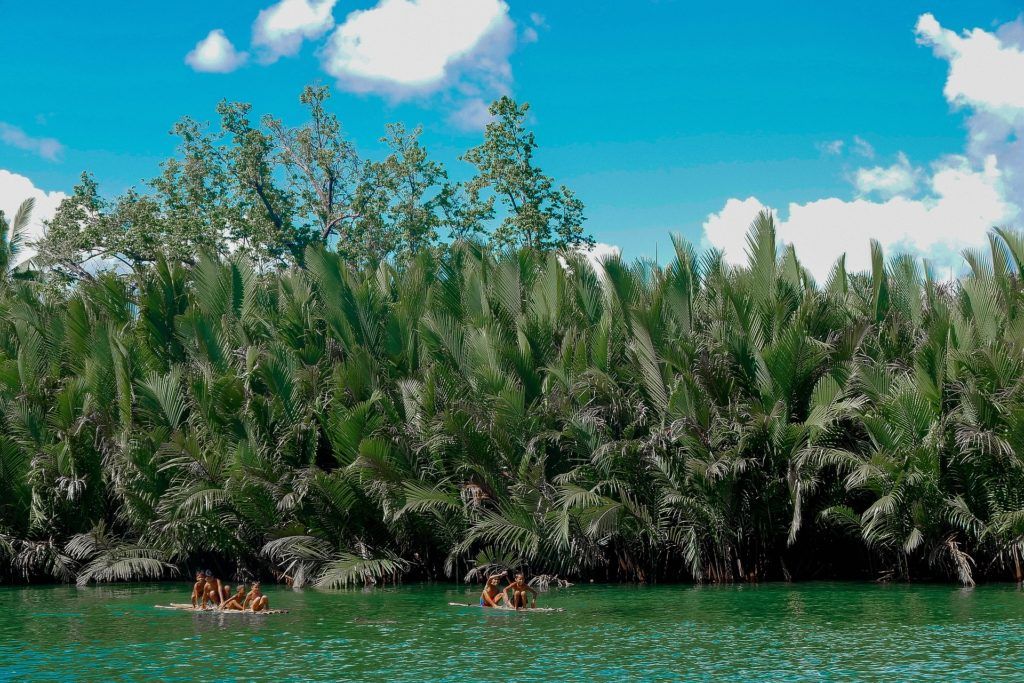 The island (and region) of Bohol makes for a unique trip thanks to two things: tarsiers and Chocolate Hills. Let me explain: tarsiers are small primates that look like a distant relative of the lemur, and they exist on only a few islands around the world. Bohol is one of those places. The Philippine Tarsier Sanctuary in Bohol (Corella) is worth a visit, as these wide-eyed little guys are both adorable and fascinating.
The Chocolate Hills are hundreds of grassy hills rising sporadically out of the flat landscape of Bohol; they turn brown in the dry season and look just like mounds of chocolate scattered all over. Stretching on for miles, they make for a breathtaking view. Other things to do in Bohol include kayaking down one of the rivers — Abatan is usually uncrowded — and diving as the vibrant and diverse coral reefs nearby are breathtaking.
7. Caramoan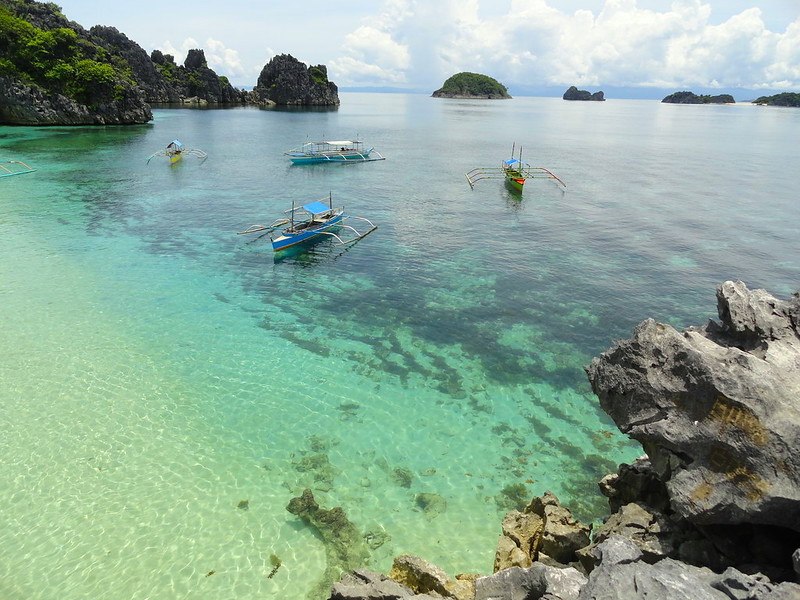 Caramoan, a quiet spot on the Caramoan Peninsula within Bicol, is still largely untouristed and therefore makes a more authentic Philippines visit than El Nido. Interestingly, the sleepy town was made known by the TV show Survivor, as several seasons of the show were filmed here and in nearby Goa.
The area boasts plenty of powdery beaches, caves, and even those limestone cliffs for which El Nido is famous. Caramoan also makes a great home base for some island-hopping: a cluster of more than ten islands sits just off the north shore of the peninsula, with a few more to the east, as well. Some of the most notable are Matukad, Lahos, and Bagieng. In terms of geographical makeup, Caramoan is very similar to El Nido, so it would make a perfect substitute.
8. Tao Expedition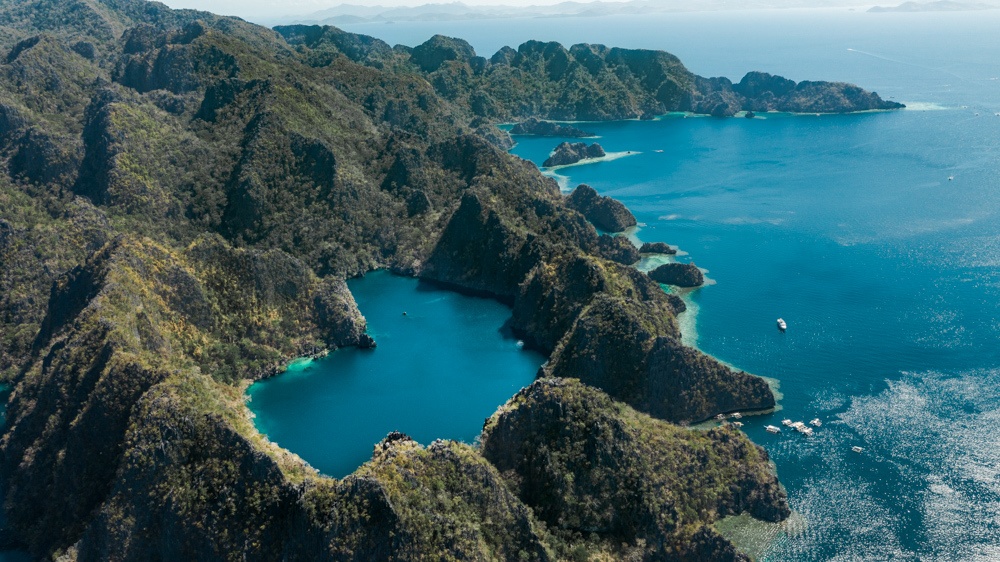 After conversations with several friends who have done it, I'm now convinced I must experience the Tao expedition. Beginning in El Nido and ending in Coron (or vice versa, but prefer this way), the expedition largely avoids the crowds in both places by exploring the islands in between. Most of them are uninhabited and just have Tao camps set up. Passengers sail between each stop and camp and eat freshly caught seafood all along the way. It sounds like paradise, and still gives you a chance to check out Coron afterwards.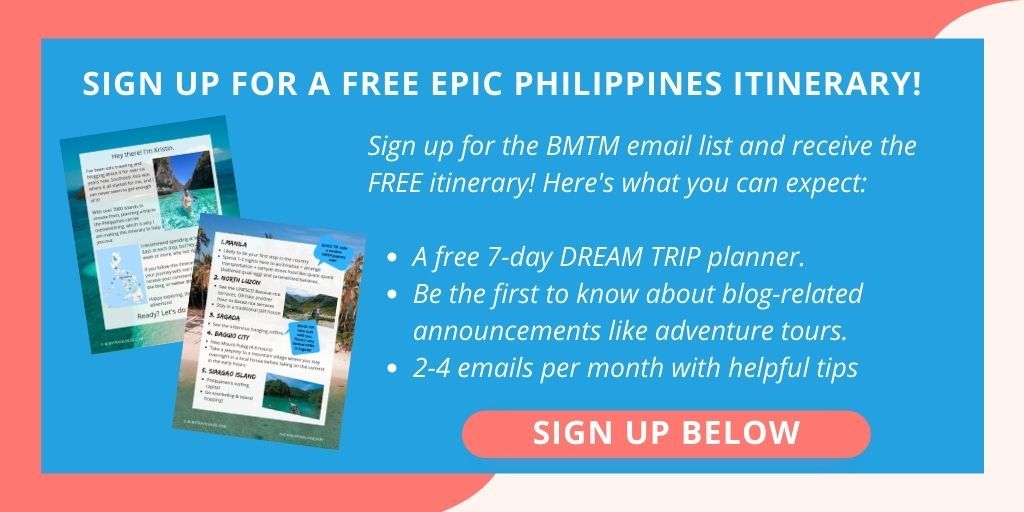 While this list is just 8 out of thousands, these options in the Philippines will give you a beautiful sense of the country, and without the crazy crowds of El Nido.
What are some of your favorite spots in the Philippines?