Coron is a limestone island located in the province of Palawan. It boasts seven lakes, one of which happens to be nationally-acclaimed as the cleanest lake in the Philippines, and is home to some of the world's most beautiful white sand beaches and clear blue waters. It's one of those places that will remind you that paradise really does exist! Coron is especially famous for its World War II wreck diving sites – many of which have put Coron on multiple lists ranking among the top dive spots around the globe. Although a lot of the beauty of Coron lies beneath the surface, there's no shortage of gorgeous scenery above the surface! The following are the 10 best things to do in Coron:
1. Island Hop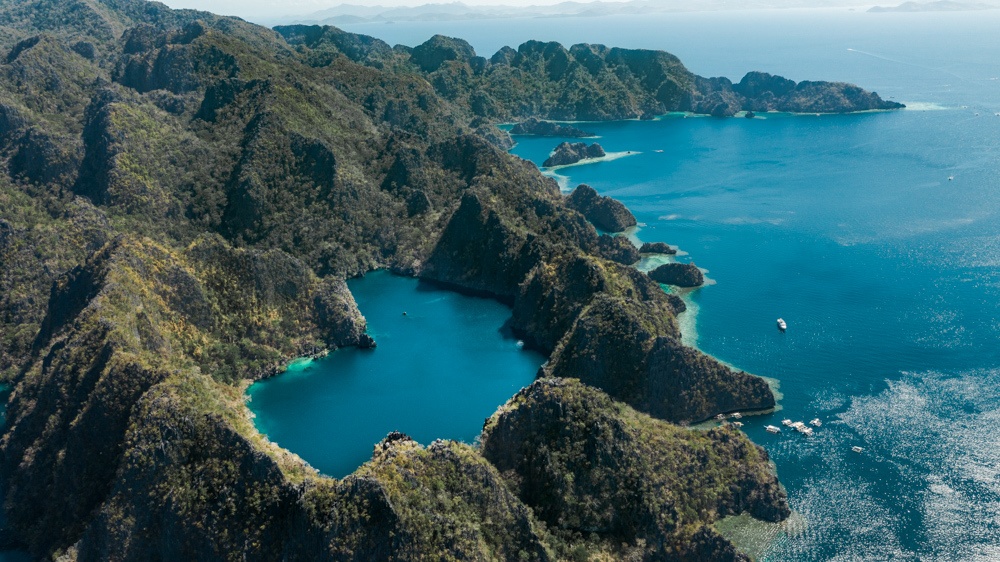 Island hopping is an absolute must do in Palawan. With Coron or El Nido you'll get your fix and then some, but if you want to get the most out of these gorgeous places you really can't skip either one. That's just how it goes in the Philippines given that there are thousands of islands and each one has its own special beauty.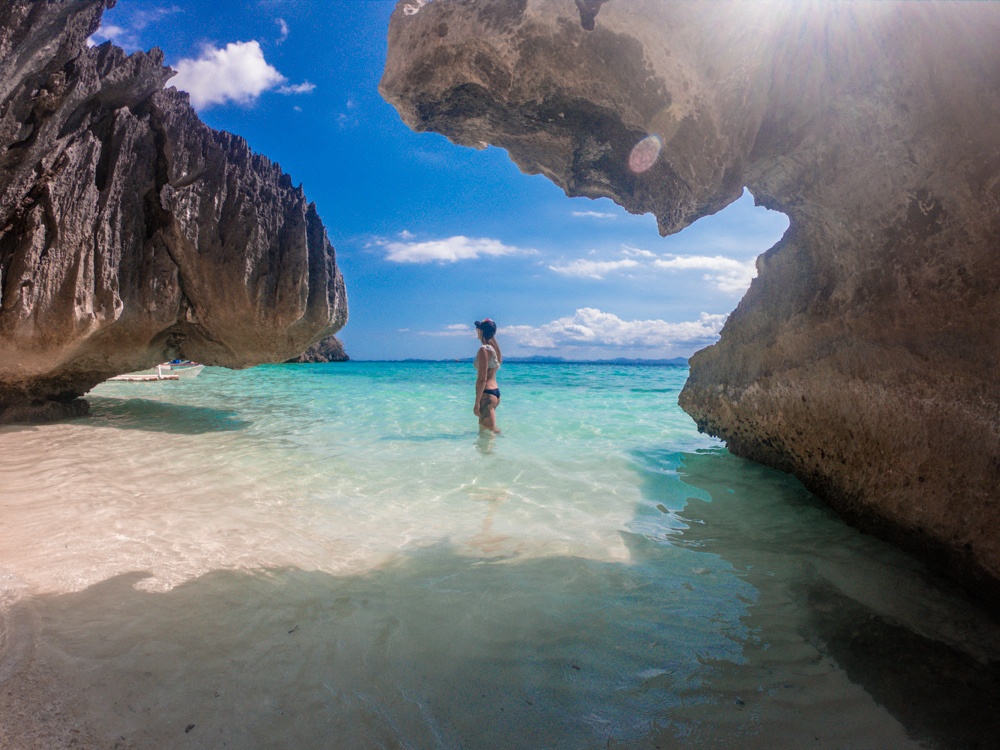 Many of the places listed below can be reached via island hopping and if you choose to book privately you can pick which ones you visit.
Tours in Coron aren't as systematic as El Nido but there are some great options, such as Big Dream Boatman's famous Coron Island Life expedition, and day trips that you can book online or in the town. If you are traveling with a group, it is a huge advantage to see these places through a private tour because you can pick your own itinerary and mix and match the destinations – as well as have better chances of avoiding crowds. This is what I did and even splitting the boat only in half pricewise was still worth it to me. You can read all about island hopping in Coron, including how to book a private boat, here.
2. Scuba Dive at the Best Sites in the Philippines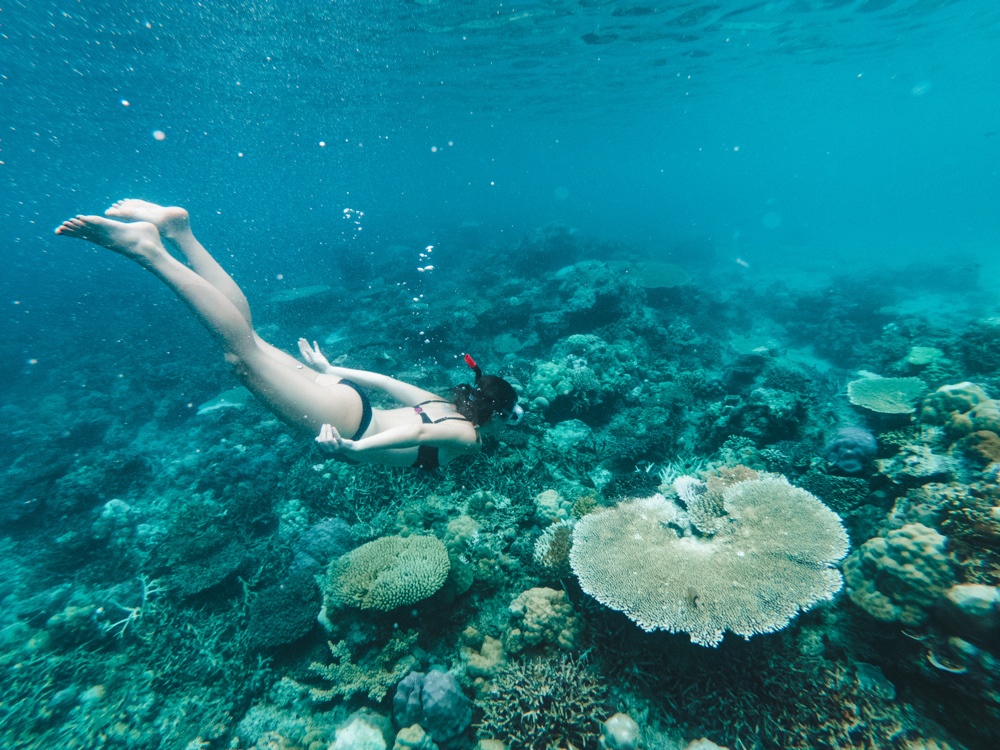 Diving is an awesome activity for so many reasons – I love that it's something that you can pick up at pretty much any point in your life and it will undoubtedly show you a new perspective of the world. If you've ever caught yourself thinking "I wish I could do that" or "I wish I would have learned that"… you can! There are dive schools and sites all over the Philippines that cater to beginning divers and advanced divers alike, including in Coron. For Coron's wrecks, however, you'll need your advanced open water certification, and Nitrox wouldn't hurt.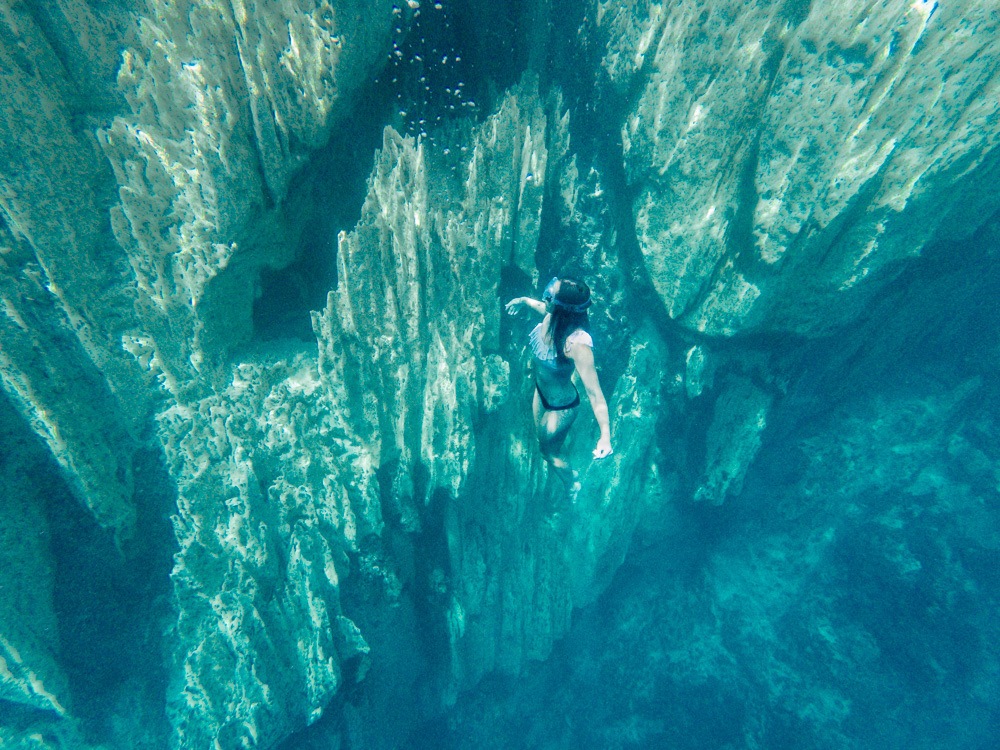 Coron offers six large, intact WWII shipwreck dives as well as one of the world's most unique lake diving locations. From underwater mountains in Kayangan Lake to wrecks covered in corals and sponges, there is a lot to see beneath the surface in Coron. I've dived all of the above and saw turtles, sharks, tons of fish, and some beautiful, big wrecks. You can learn more about my liveaboard diving experience here. However you can dive from town as well if you're not ready to commit to a boat.
3. Swim/Snorkel at the Twin Lagoon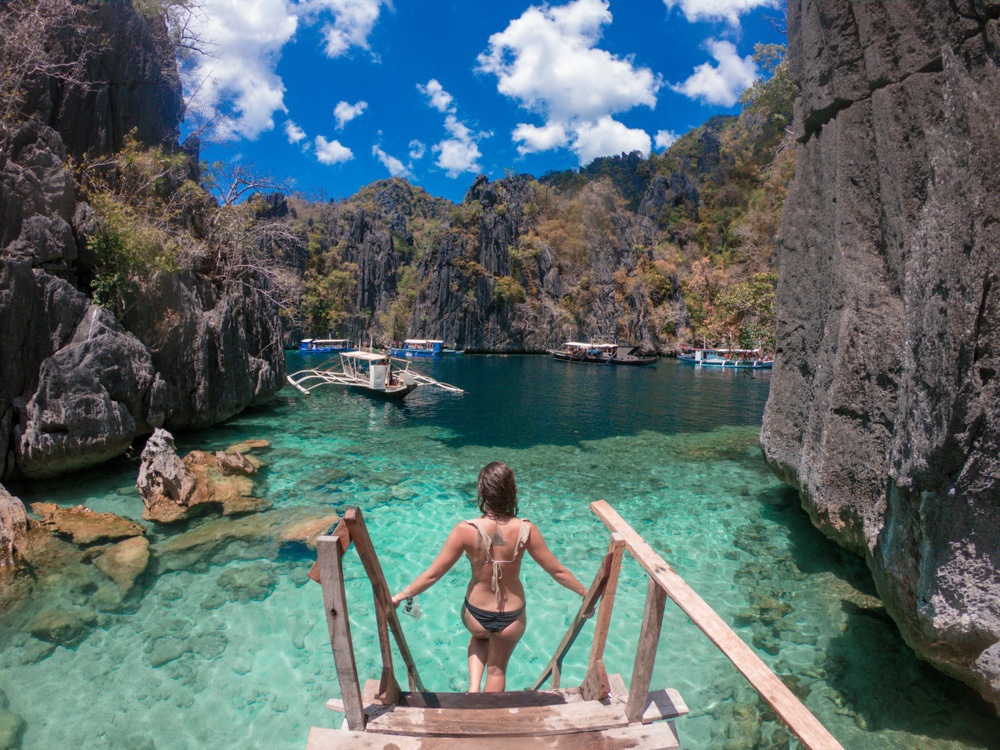 Twin Lagoon gets its name because of the limestone wall dividing the water into two lagoons. Entering the lagoon, expect to be completely blown away by the towering cliffs above, and the fish surrounding their bases below. The wall that separates the lagoon into two "twin" lagoons can be swum through during low tide, or climbed over with a ladder to reach a hidden lagoon on the other side. This is a destination on one of the island hopping tours, but I'm reminding you of it because it is really a place you shouldn't miss in Coron! You can read my full review + tips for visiting the Twin Lagoon here.
4. Visit Kayangan and/or Barracuda Lake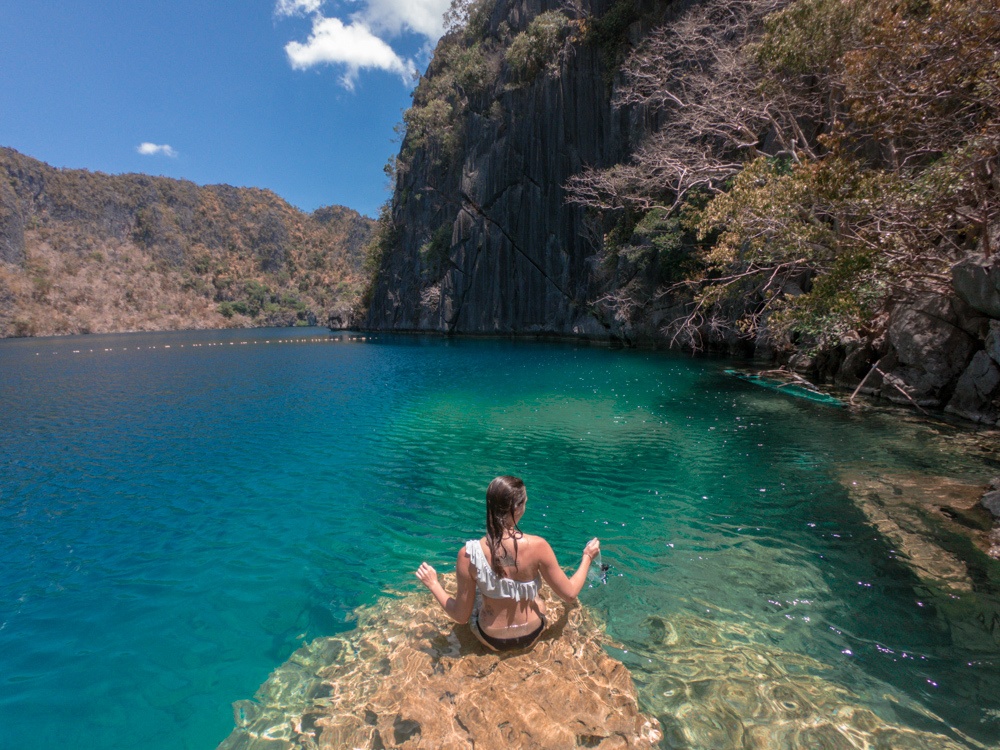 Kayangan Lake is one of the most popular and photographed places in Coron – for good reason of course. It is an absolutely gorgeous mix of lush forest scenery and sparkling water that is 70% freshwater and 30% saltwater. Because of the popularity of this place, the key to getting the most enjoyment out of it is to beat the crowds and go early. The hike up is short, but you're in the Philippines, so yes, it is going to get hot and sweaty… nothing a dip in the lake can't fix!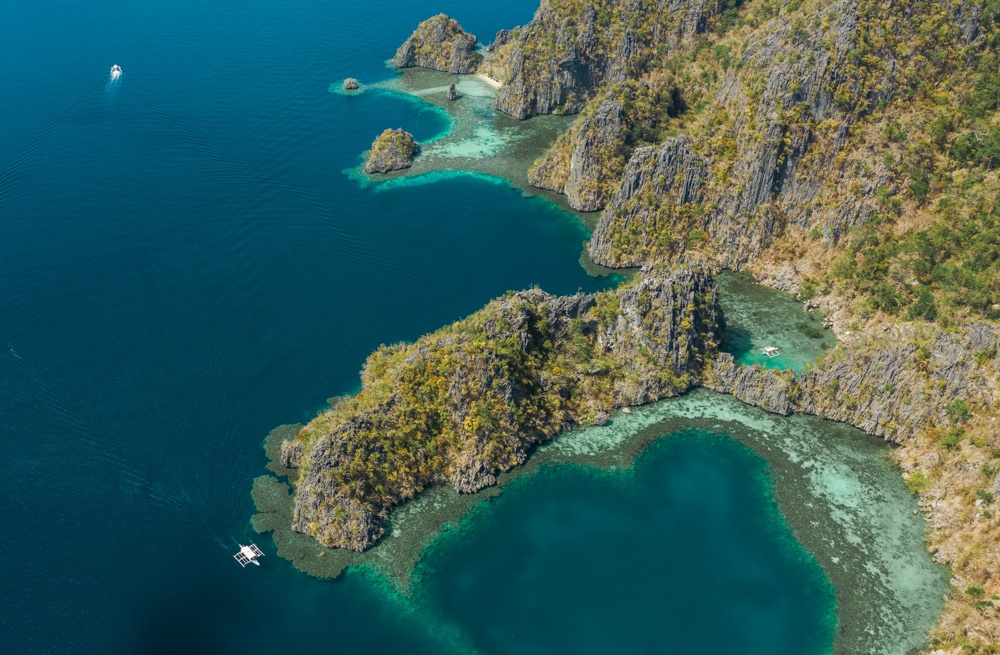 I visited early in the morning the first time I went and there was nobody around. I went in the afternoon this time around and was blown away by how crowded it was! Alternatively, head to Barracuda Lake in the afternoon. The tour boats have often moved on by then and it's just as pretty, if not more or less the same thing, IMHO.
5. Enjoy Banul Beach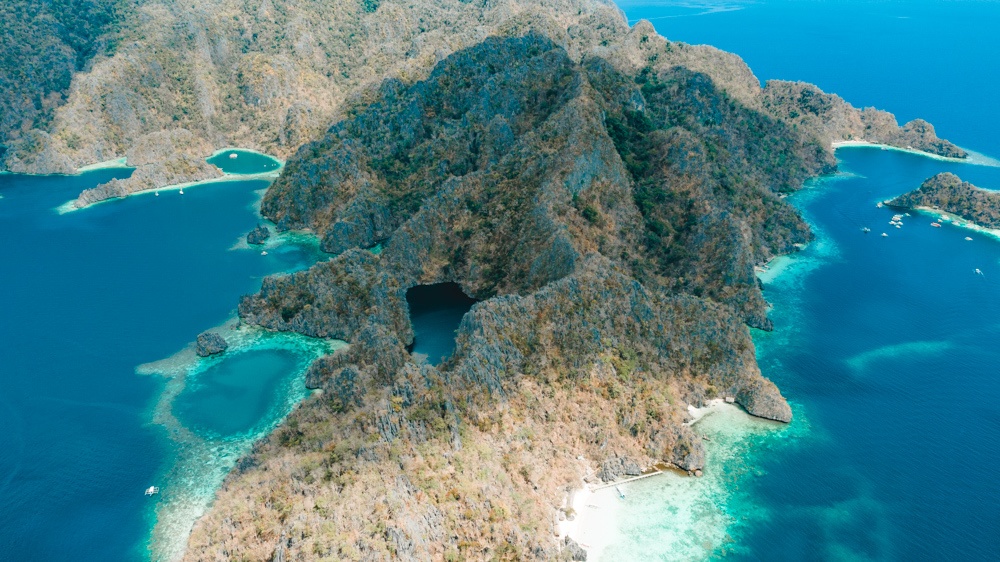 When it comes to perfectly white sandy beaches, Banul delivers. It's best to aim for this beach after the tours have left, which is after lunch, so that you can get it all to yourself. The unique rocks on the shore make for a stunning photo op, and I just loved how laid back it was in comparison to the other major beach stops on Coron Island – CYC and Beach 91.
6. Hike Mt. Tapyas
This short and sweet hike is a perfect first adventure when arriving in Coron town. It is always nice to see a new place from its highest viewpoint to take it all in, and to help you understand the lay of the land a little. From town, take the 742 steps up to Mt. Tapyas, particularly for sunset. It only takes about 10-15 minutes to get to the summit so if that doesn't get you your hiking fix, you can walk out the back for a while to explore the trails that pass through the rolling hills.
7. Unwind in Maquinit Hot Springs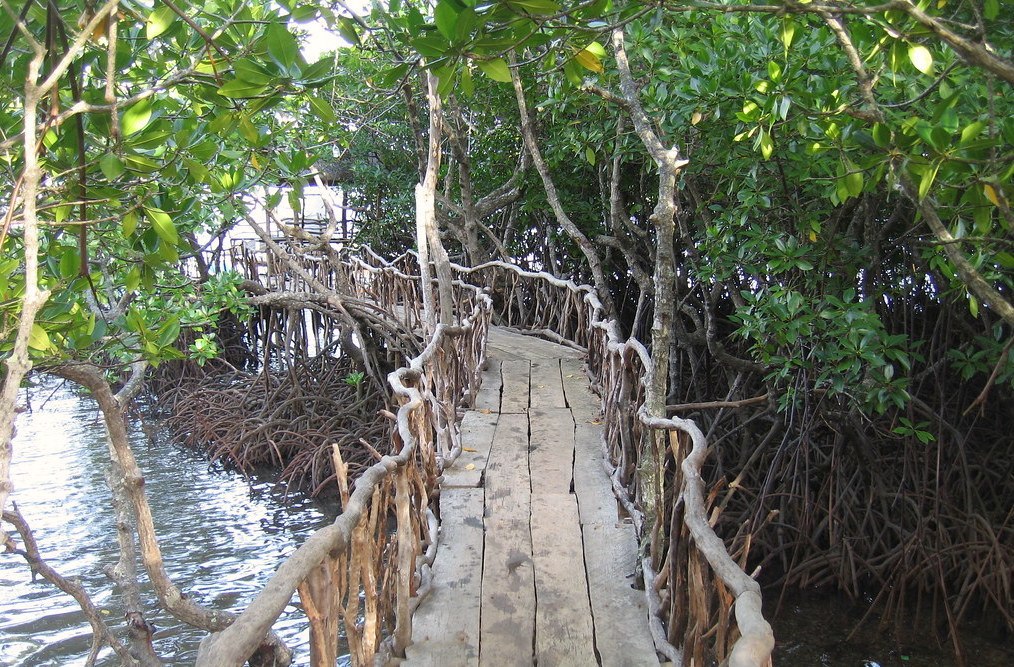 If your legs are feeling the burn from the Mt. Tapyas hike or if you just need to relax after a long day of island hopping, find your way to Maquinit Hot Springs. One of the only few saltwater hot springs in the world, Maquinit is a two-tiered pool built into a mangrove forest filled with natural hot water that is fed by an underground volcano. Maquinit is located about 20-30 minutes outside of Coron town and easily reachable by tricycle or scooter. The best time to visit is in the evening when the sun's heat is less intense, plus going later in the day is a double win because Maquinit is home to some stunning sunsets. Entry to the springs is 200 PHP and an hour is plenty of time for most people. There's also an interesting little half day trip that will take you to Mt. Tapyas, the hot springs, and a few other Coron landmarks for only 10 USD if you'd rather not organize transport on your own.
8. Try a Boodle Fight
Experiencing local food and the traditional ways of consuming it is a great way to invite a culture into your life and your travels. A boodle fight is generally a large meal that uses no silverware and no dishes. Basically, a bounty of food spread along a table that is protected by banana leaves.Rice, fish, veggies, meats, and a variety of other seafood are typical of what you would expect to see in a boodle fight. It's messy, tasty, and most likely something you wouldn't attempt at home. You'll find options for this in El Nido, too.
9. Visit the secluded Black Island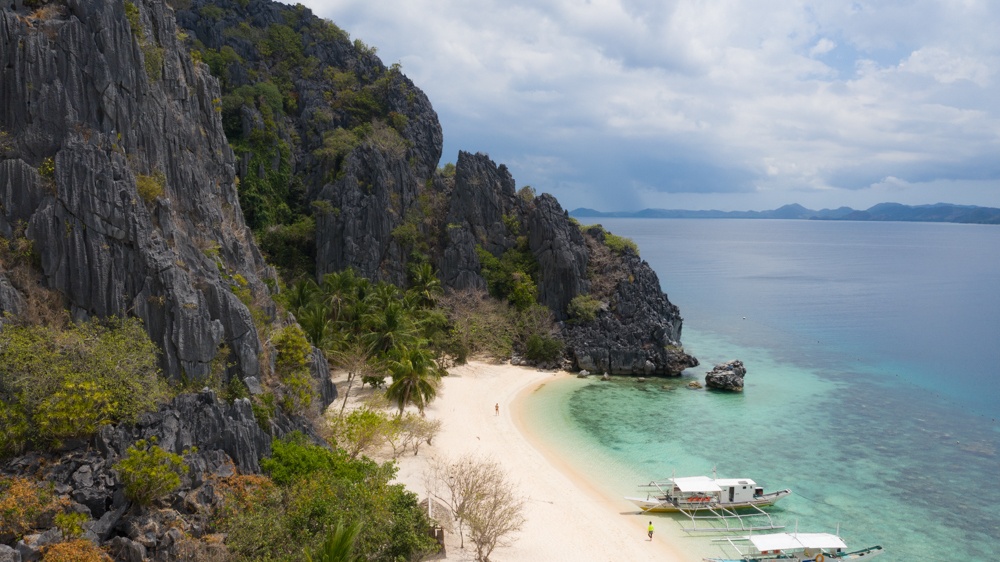 This is another one to add to the list of places in the Philippines that are magical and completely otherworldly. Breathtaking blues, awe-striking greens, endless limestone cliffs – does this even sound real? Plus, Black Island has far fewer visitors than the other islands around Coron. For me that was a huge win, and meant I stayed nearly all day. This is honestly one of the best things to do in Coron.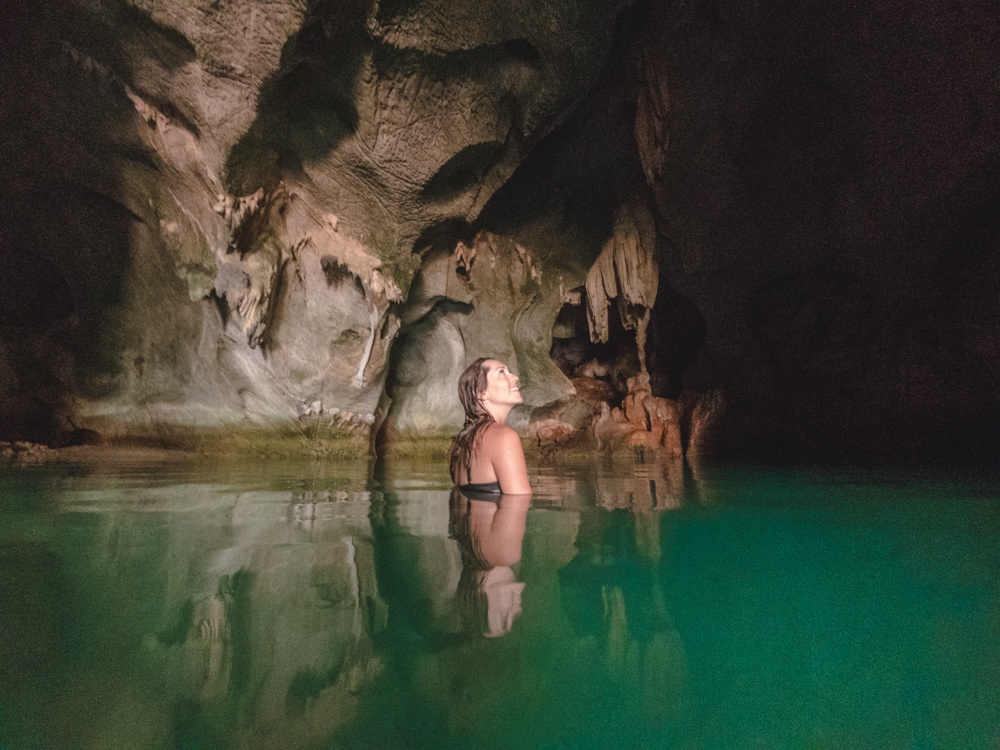 There's great snorkeling, trees for shade, and best of all, there's a cave with a lagoon you can swim in! I had it all to myself for almost an hour.
Now usually, a boat here from Coron town would be pretty expensive, but if you stay on the other side of Busuanga (the island Coron town is located on) for a couple of days, you can get a boat for MUCH cheaper. That brings me to my next tip:
10. Stay in a Treehouse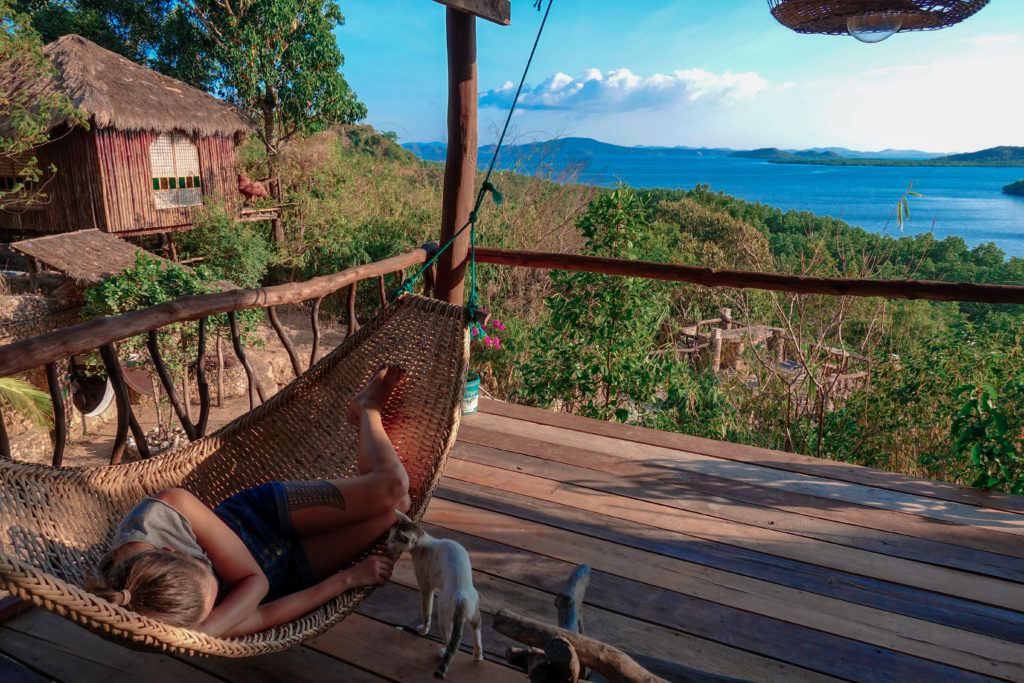 The Sanctuaria Treehouse was a highlight of my Coron experience. I loved how far it was from the hustle and bustle of Coron town. I had a sweeping view over the mangroves, which I went swimming in at dusk, an easy-to-organize boat to Black Island for less than half of what it cost in town, and a laid back, magical experience for a couple of days. I highly recommend spending some time here and island hopping from this vantage point for a different Coron experience than what most people have.
11. Big Dream Boatman Expeditions
I would have loved to do the multi-day island expedition of Coron and El Nido when I visited Palawan. It's a fantastic alternative to the crowded tours in the area and has amazing reviews. Big Dream Boatman specializes in helping travelers discover hidden gems, so it's perfect for adventurers who want to get off the beaten path.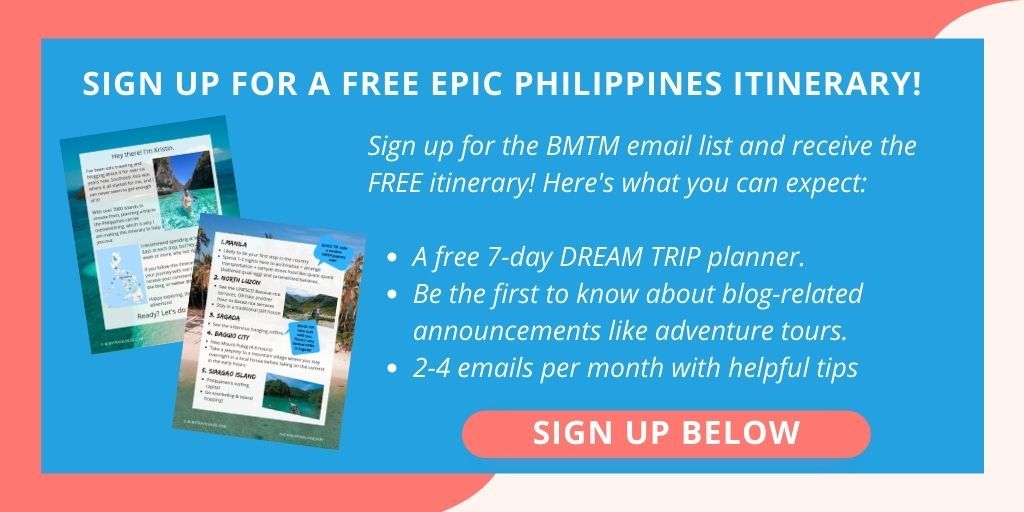 I hope this helps you to have a somewhat unique experience when in Coron – especially with the last two tips. I have a lot more to say about how to make island hopping more enjoyable, but that's a post of its own, which you can read here.
Enjoy the soft white sand, warm water, and postcard moments.
MORE TIPS: