This guest post is by Monica Chapon, a California-based travel blogger.
Egypt claimed a spot high on my travel wish-list long ago.
It combines everything I love in a destination: an abundance of nature, from the endless dunes of the Sahara to the fresh water flowing in the Nile; a rich, vibrant culture that blends the modern and the ancient; and certainly a bit of mystery.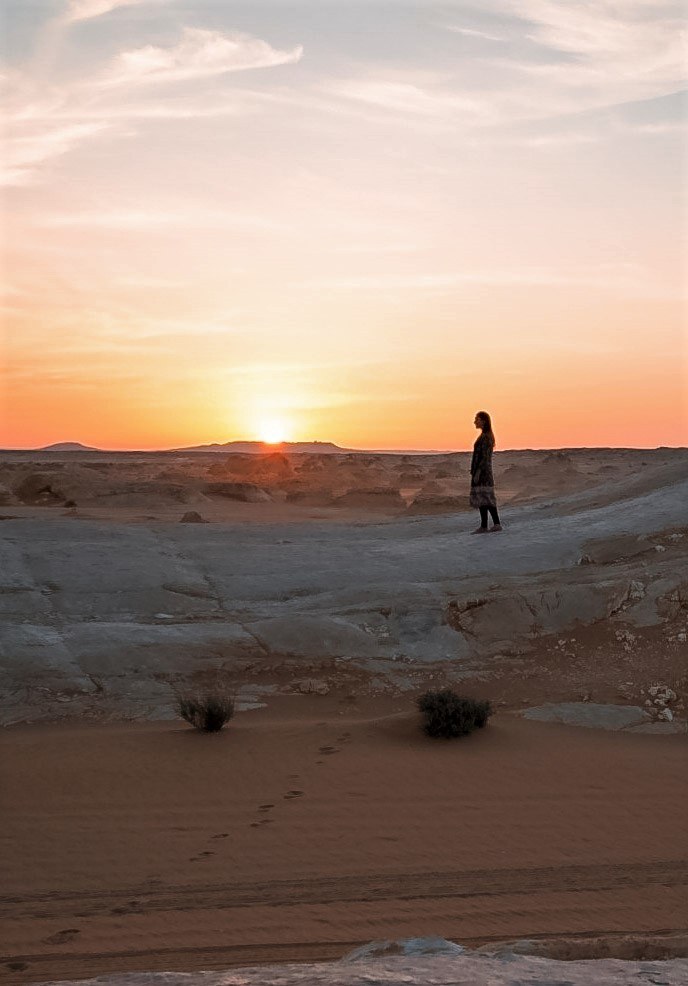 While some of that mystery stems from age-old questions about ancient Egyptians and the Pyramids, some of it also comes from how the country is portrayed in the media.
Egypt has a reputation.
If you look up Egypt on government travel websites, you will often find advisories telling tourists not to visit Egypt due to safety concerns. I see these warning regularly issued by the US, UK, and Australian governments. Typically they say to reconsider travel due to the threat of terrorist activities.
Egypt has certainly had its fair share of turmoil, from political unrest to terrorist attacks — there is no denying that.
However, it's also important to note that the vast majority of this turmoil has nothing to do with tourists. And while no destination can ever be guaranteed as 100% safe, there are certain precautions one can take to minimize potential problems and issues. Egypt is no different.
If you are concerned about your safety in Egypt but want to travel there anyway, there are some ways to mitigate risk. The information below will help you prepare for travel and stay safe on the ground.
Be Wary of Scammers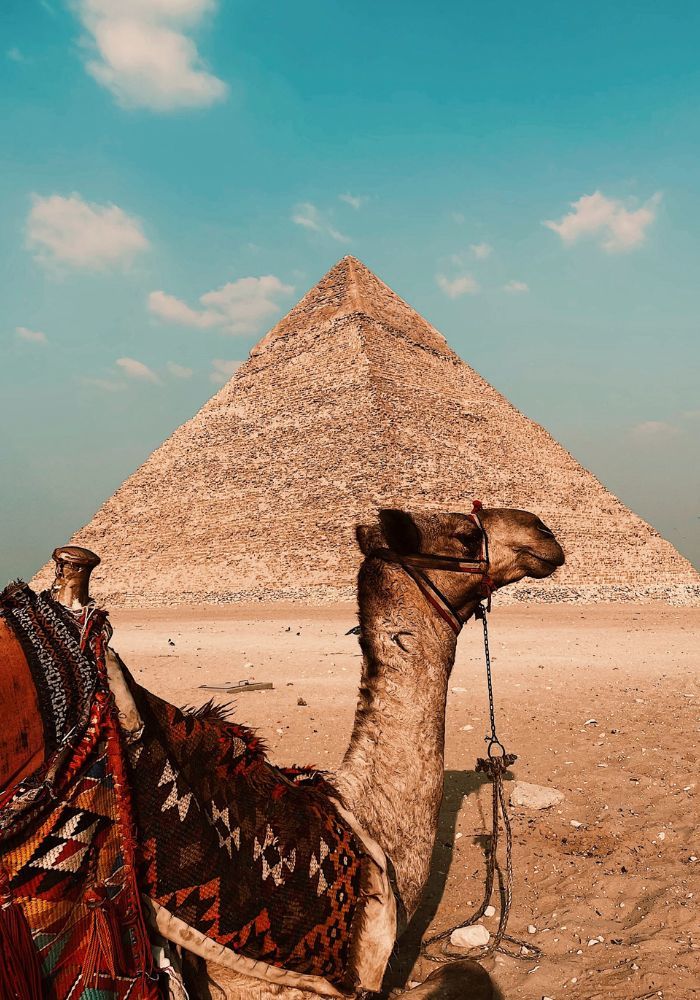 Before visiting Egypt, I had mentally prepared to deal with loads of scams each and every day. I expected to be subjected to them left and right, based on everything I had heard. And while I did run into a few, they were fairly minor and honestly not that big of a deal.
Some of the most common scams you might run into are these:
Taxi scams: Always agree to a price before getting into any taxi. Don't let the driver usher you into the car or create a sense of urgency. Before opening the door or sitting in the back seat, set that fare! As for the roads themselves, some are poorly maintained, and some drivers are reckless. If you wish to skip the entire ordeal, consider ridesharing apps, buses, or trains when possible.
Pushy vendors: Don't accept anything as a "gift," and never feel pressured to purchase anything you don't actually want. A simple "no, thank you" (or ten) will do.
Luring you in: Another common scam you may encounter is to be "lured in" to a situation where you are expected to pay money. For example, you may be told by a bystander that the hotel/museum/attraction you are going to is not open yet, and that you should come for tea or have lunch while you wait. Or, similarly, that you are at the wrong entrance and that you should take a camel ride to the correct entrance. All of the above come with a fee and often are not even true.
I am happy to report that overall, locals went out of their way to be helpful and didn't expect anything in return. However, if you're at a paid attraction or in a situation in which money would be exchanged, it's best to err on the side of caution.
Dangers at Major Tourist Sites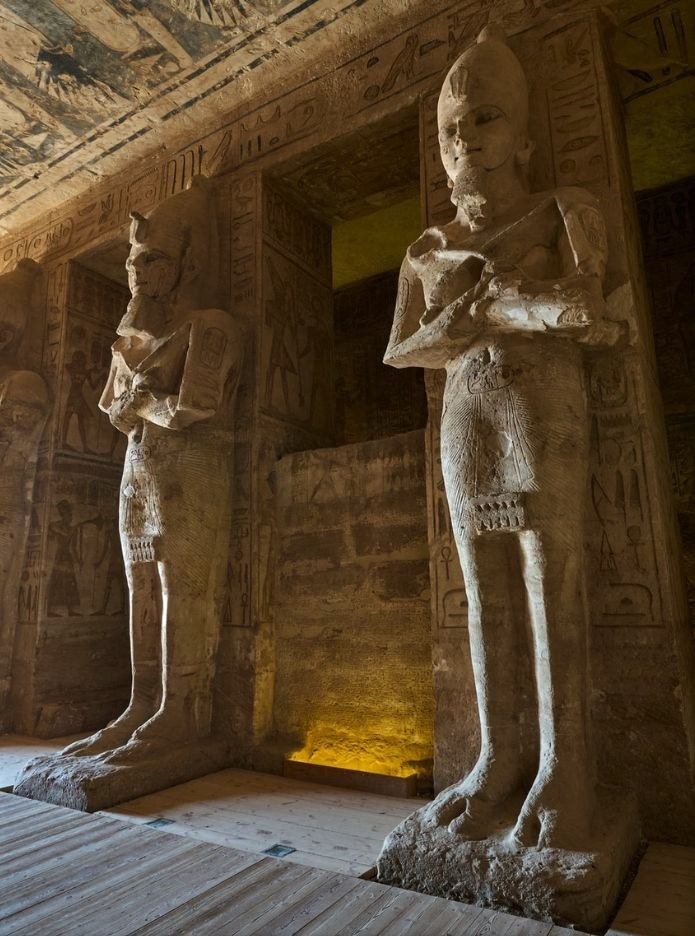 Besides everything mentioned above, the biggest "danger" found at major tourist sites is petty theft. This could come in the form of pickpocketing or snatch-and-grab.
Be mindful of where you place your wallet and phone. Avoid the back pocket of your pants or the back pockets on backpacks. Women can opt for a cross-body purse rather than a backpack.
Also, if carrying a camera, be aware of its location the entire time. Use caution when handing it to a stranger to take your picture. If things feel sketchy at all, don't hand it over.
Many of the main tourist sites in Egypt have dedicated police stationed throughout the grounds to ensure visitors' safety. If anything does go wrong, you should report it immediately.
Money Issues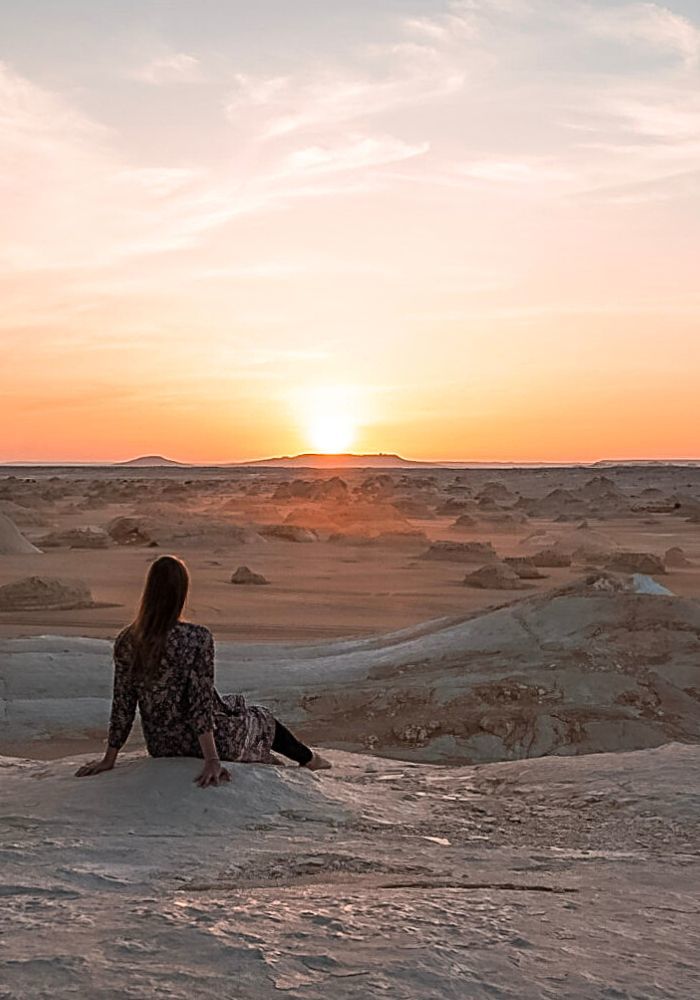 The tourism industry is one of the main ways that locals earn a living in many parts of Egypt. This includes everything from working as guides to running hotels to selling souvenirs, etc. Naturally, some troubles can arise when it comes to the exchange of money for goods and services.
A few things to prepare for in regard to money:
You will be expected to tip. Often. Keep small bills on you at all times.
Even after you tip, you may be told it's too little, or be asked for more. Tip fairly of course, but don't allow yourself to be taken advantage of.
Pay close attention to posted fees and prices. I had one instance where someone tried to charge me for an entrance fee twice — on purpose.
Count the change you are given after any purchase to make sure that it's the correct amount.
Many local hotels are cash-based. If you stay at the larger chains, this won't be the case.
Keep cash tucked away in purses or bags — don't flash large bills around in busy areas.
Many stores and vendors will accept both Egyptian pounds (EGP) and US dollars (USD). Sometimes the fare in EGP is cheaper, so carry some local currency.
A Note for Women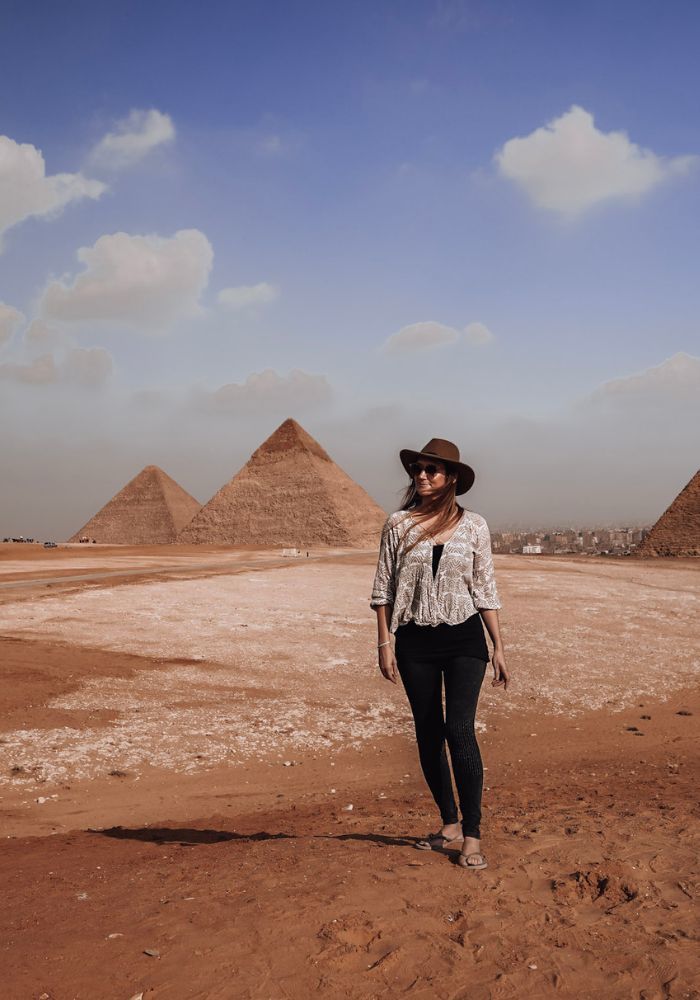 Ladies, you have probably been warned that you will receive endless harassment from local men. Before going, I had heard a great deal about this myself.
I am happy to report that I personally experienced very little of this, even as a solo female. I believe this is due in large part to the following:
I dressed appropriately at all times. For me, this means "comparable to the local culture." Make sure that your Egypt packing list is filled with items that cover your shoulders, knees, and midsection. Keep clothing loose and comfortable. Avoid anything too form fitting.
I carried myself with confidence. This simple act keeps you from being a target most of the time.
A good balance of openness and firmness. I am not afraid to say "no" when necessary, but am also very open to friendly conversations and learning opportunities.
These three things seemed helped me avoid most of the harassment and helped ensure my personal safety while in Egypt.
Weather and Heat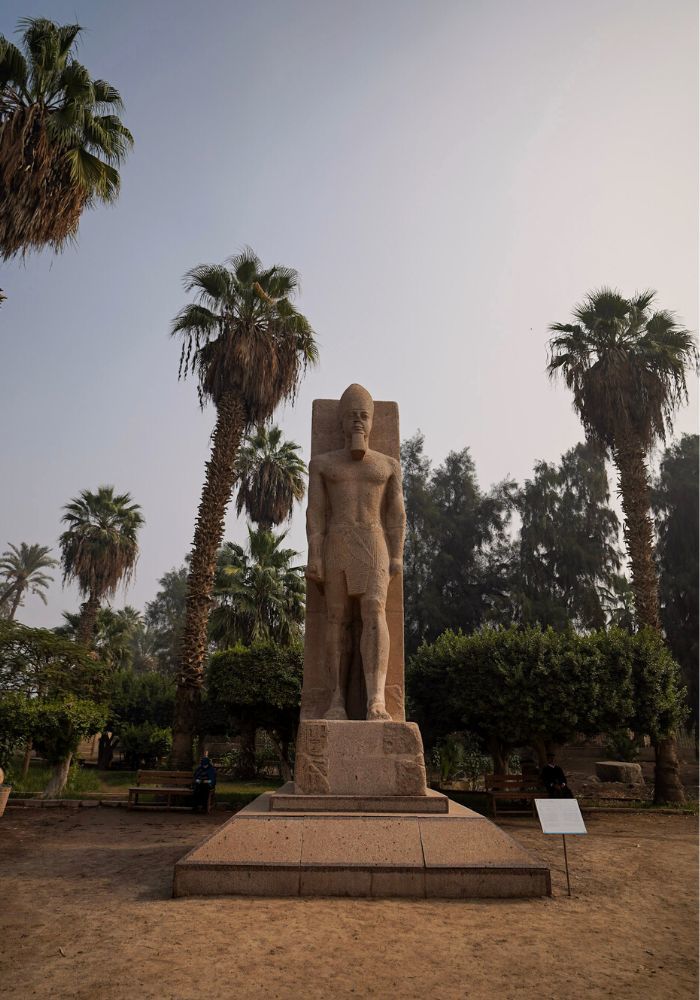 Egypt's temperature does vary throughout the year. The winter can be surprisingly cool, and even downright cold in the mornings and evenings.
Summer, on the other hand, can be sweltering. This probably doesn't surprise you, given that Egypt is partially covered in desert. But if you are visiting Egypt during the hotter months, this is an important aspect to prepare for.
In 2015, a severe heatwave killed over 60 people in three days, with temperatures reaching above 116 degrees Fahrenheit. Heat exhaustion and heat stroke are real. But why is this important to tourists?
The majority of the places you visit in Egypt will likely be outdoors. The Pyramids, the Philae Temple, the Valley of the Kings, and Saqqara are all outdoors, and that list barely scratches the surface. In fact, the only respite you might get from the heat will be inside museums.
Plan accordingly. Bring lots of water to stay hydrated, and wear sunscreen, sunglasses, and hats for protection.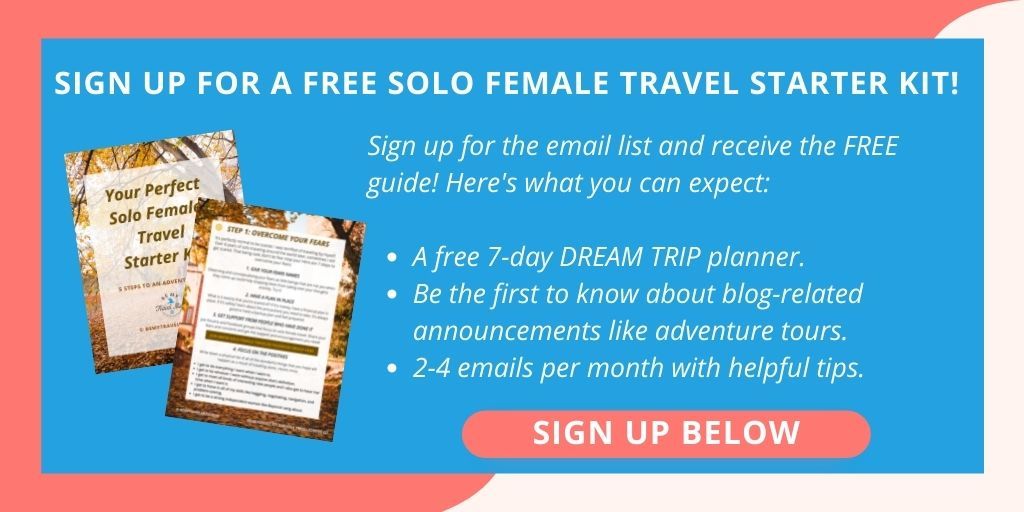 It is completely possible to have a safe and enjoyable time in Egypt!
Regardless of its reputation, I found the country to be very safe, incredibly welcoming, and full of endless and fascinating history. I wouldn't hesitate to return, and in fact, I plan to do so soon!
If you still feel unsure about your safety in Egypt, you can always consider hiring an official tour company or guide. They know all the tricks of the trade and can help you if you do run into any issues, large or small. Additionally, you could consider getting travel insurance before you go.
While there are some situations and practices to be wary of, as long as you come armed with the advice above (and use your common sense), chances are that you will be just fine!
About the author: Monica Chapon has traveled to six continents solo and chronicles her adventures on her blog, This Rare Earth. She can usually be found exploring the deserts of the world, taking impromptu road trips, or hiking the trails of Southern California. Follow along with Monica's adventures on Instagram.