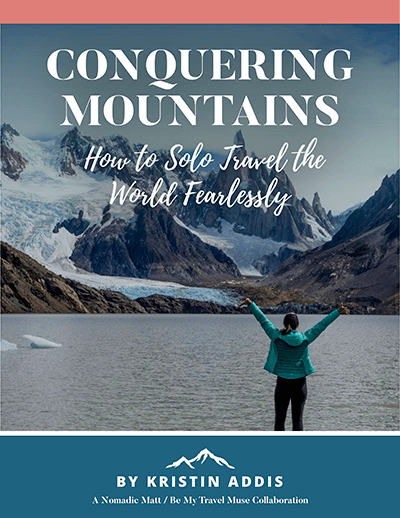 Conquering Mountains: The Guide to Solo Female Travel
This book answers all the concerns you have about traveling and gives you the tools you need to save money, stay safe, and conquer the world.
Priced at $9.99, the book is yours forever. Don't love it? We offer a 14-day money back guarantee.
Product Description
Conquering Mountains: The Guide to Solo Female Travel