Hilo's enchanting quality comes from its laid-back atmosphere, breathtaking views, flowing waterfalls, local farms, and so much more. There are plenty of places you could choose as your base on the Big Island, but Hilo offers a down-to-earth feel that makes it a favorite for many visitors looking for a low-key spot to enjoy the island's beauty.
These are some wonderful things you should consider doing while you visit Hilo:
1. Richardson Ocean Park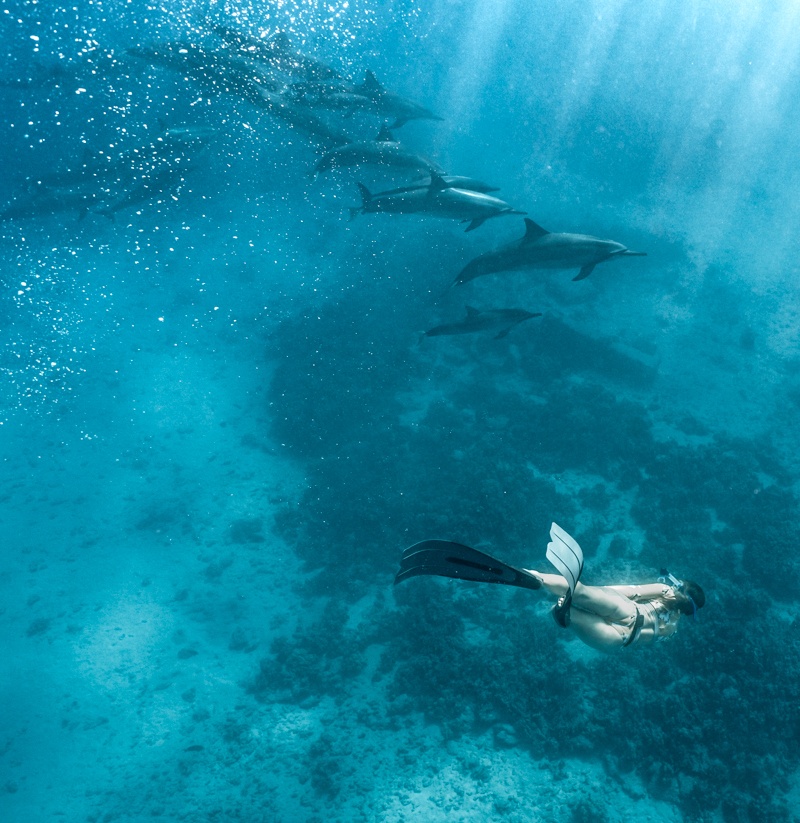 You won't want to miss out on a visit to Richardson Ocean Park, the closest black-sand beach to Hilo. There's very little current here, making it easy to swim around in the calm waters as you snorkel. And the tranquil tide pools make this an excellent place for snorkeling on the Big Island. Nearby freshwater springs also flow into this part of the ocean, cooling the temperature of the water at Richardson.
2. See Humpback Whales
This small group tour has a six-person limit, making for an intimate atmosphere to experience the incredible adventure that is seeing humpback whales in the wild. While cruising along Hilo's gorgeous Hamakua Coast, you'll be able to see these gentle giants in all their glory.
3. Onekahakaha Beach Park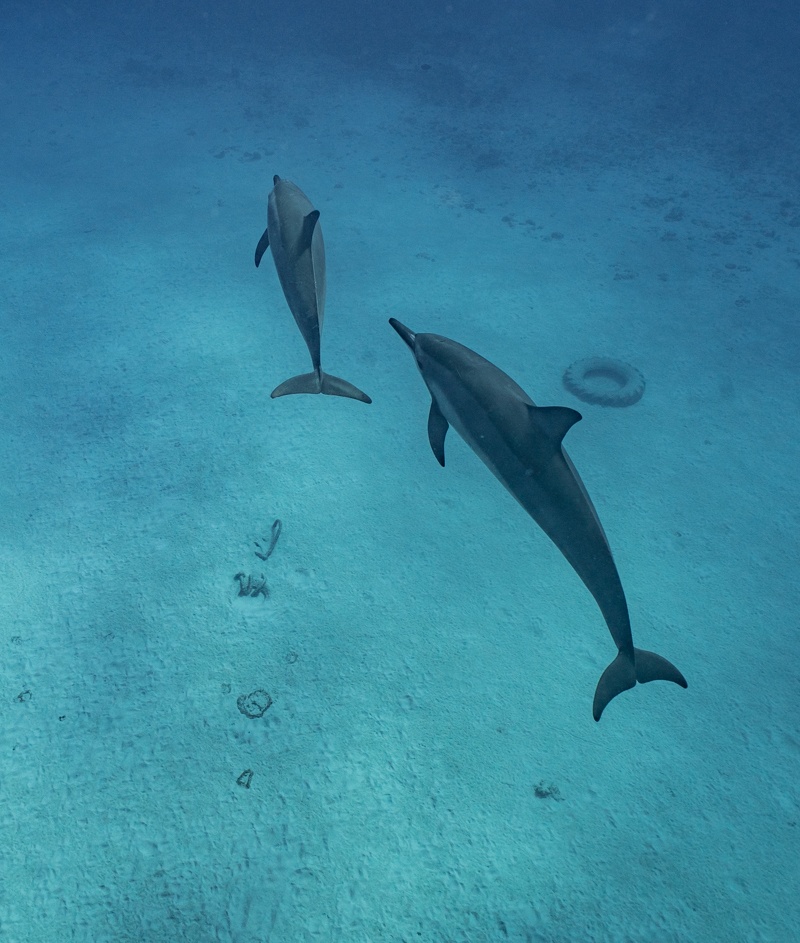 Although you won't find an actual sandy beach here, Onekahakaha Beach Park is a great place to relax and swim in the sea. Known for its gentle waters and tide pools (like Richardson), this is an ideal spot for kids and swimmers who don't want to wrestle with the waves.
People also enjoy snorkeling here, and there's plenty of marine life to see. Schools of colorful fish call this area their home, and you'll love watching them swim about.
4. Dive to See Sea Turtles
Departing from Hilo, this one-tank certified beach dive at Turtle Cove is an amazing way to observe sea turtles in their natural habitat. While you swim, you'll see vibrant coral reefs, jaw-dropping underwater lava walls, and unique rock structures in addition to the turtles and other marine life.
The flow of freshwater into the ocean at Hilo prevents the coral reefs from bleaching like they have in many other parts of the Big Island, Hawai'i, and around the world. That means the reefs here are even more vibrant than they are almost anywhere else, which augments an unforgettable diving experience.
5. Liliuokalani Gardens
Take a step into what feels like a little piece of Japan in Hawai'i at the Liliuokalani Gardens. This elaborate paradise is the largest ornamental Japanese garden outside of Japan and spans over 24 acres in the heart of Hilo. Here you'll find pagodas, rock gardens, fish ponds, and even a Japanese teahouse. It's the perfect place to find some peace and quiet, with views of Hilo Bay and Coconut Island.
6. SUP Hilo Bay and Coconut Island
Hilo Bay is packed with history, and visitors often describe it as feeling like they've gone back in time. On this stand-up paddleboard tour, you'll be able to explore Hilo Bay and venture to Coconut Island, all while getting a full rundown on the area's unique history.
7. Kick Back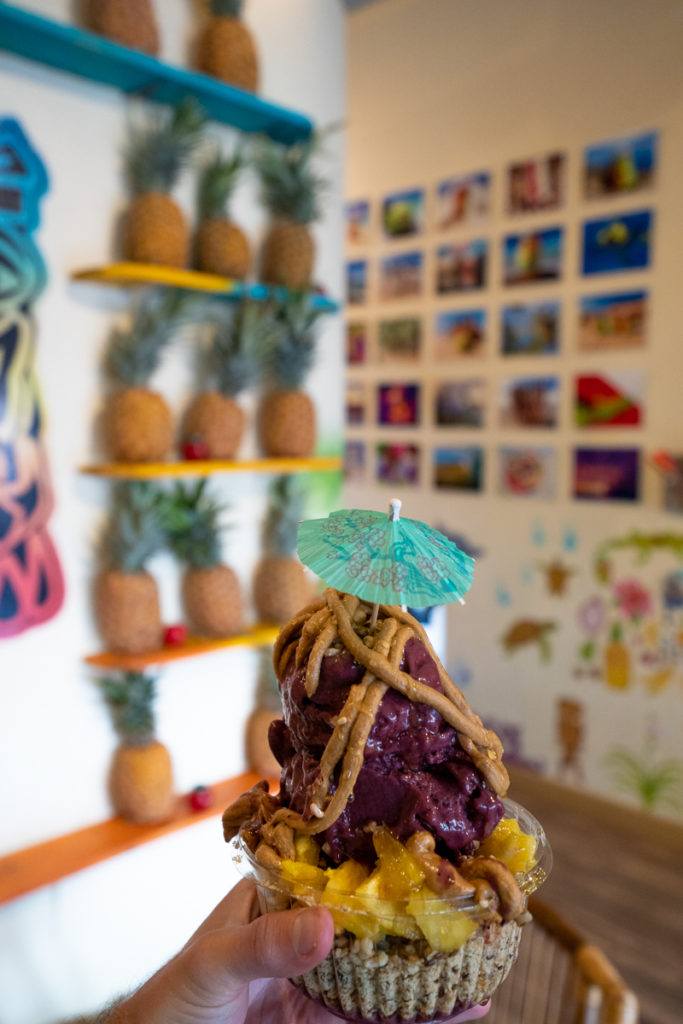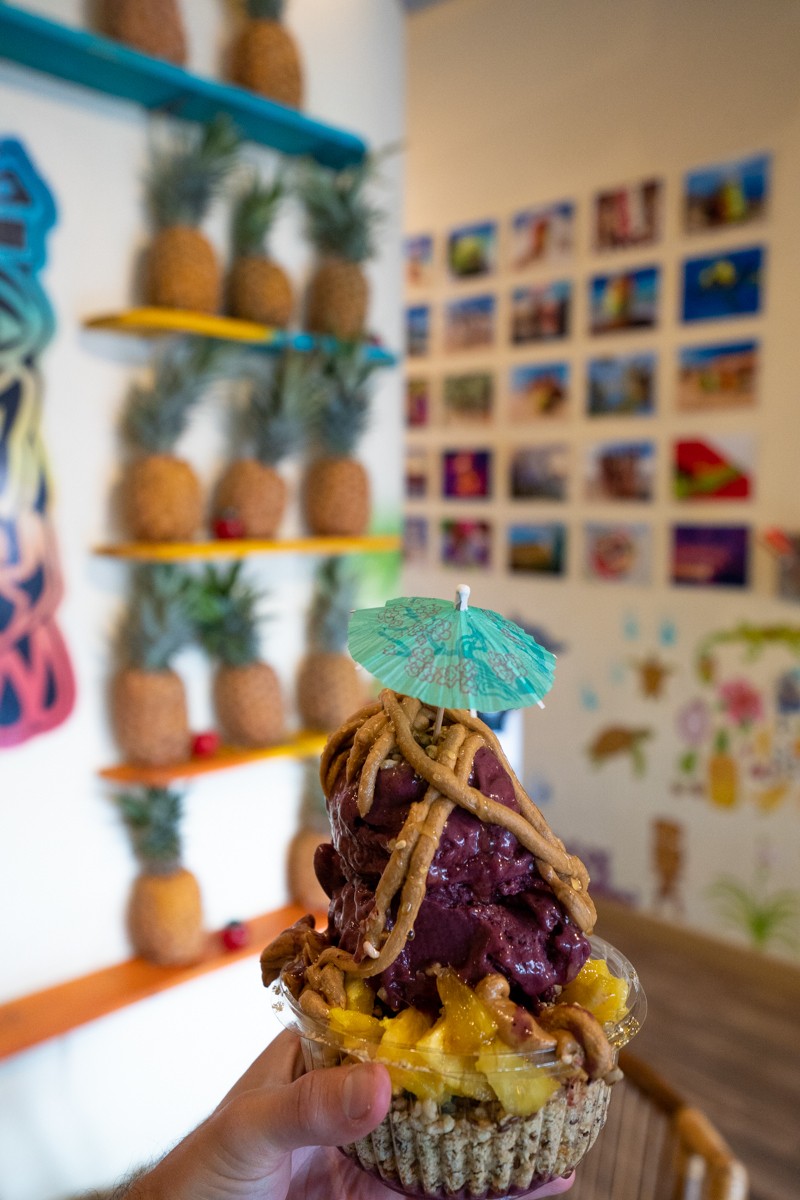 Hilo's chill vibe is bound to charm you. Compared to the bustle of Oahu and the crowds on Maui, Hilo captures the laid-back essence of the Big Island. It's a place that will make you want to slow down and enjoy the beauty of life… like savoring a yummy shaved ice or watching the sunset on the beach.
8. Fly in a Helicopter
If you can't get enough of the Big Island's incredible scenery, consider flying high and seeing it all from above. The vantage point from a helicopter gives you the opportunity to see lava flows that you wouldn't otherwise. This doors-off helicopter tour takes off from Hilo and flies over Kilauea Volcano, tropical rainforests, and several waterfalls.
9. 'Imiloa Astronomy Center
Learn about Hawaiian culture and astronomy at the 'Imiloa Astronomy Center. The educational experience here bridges science and culture seamlessly, offering an insightful look at the discoveries and worldviews of the people of Hawai'i. This is a must for travelers who want to have a meaningful experience on the Big Island.
The center has a 120-seat planetarium and hosts can't-miss shows that bring astronomy to life. Find out more about how to visit 'Imiloa Astronomy Center here.
10. Rainbow Falls & Boiling Pots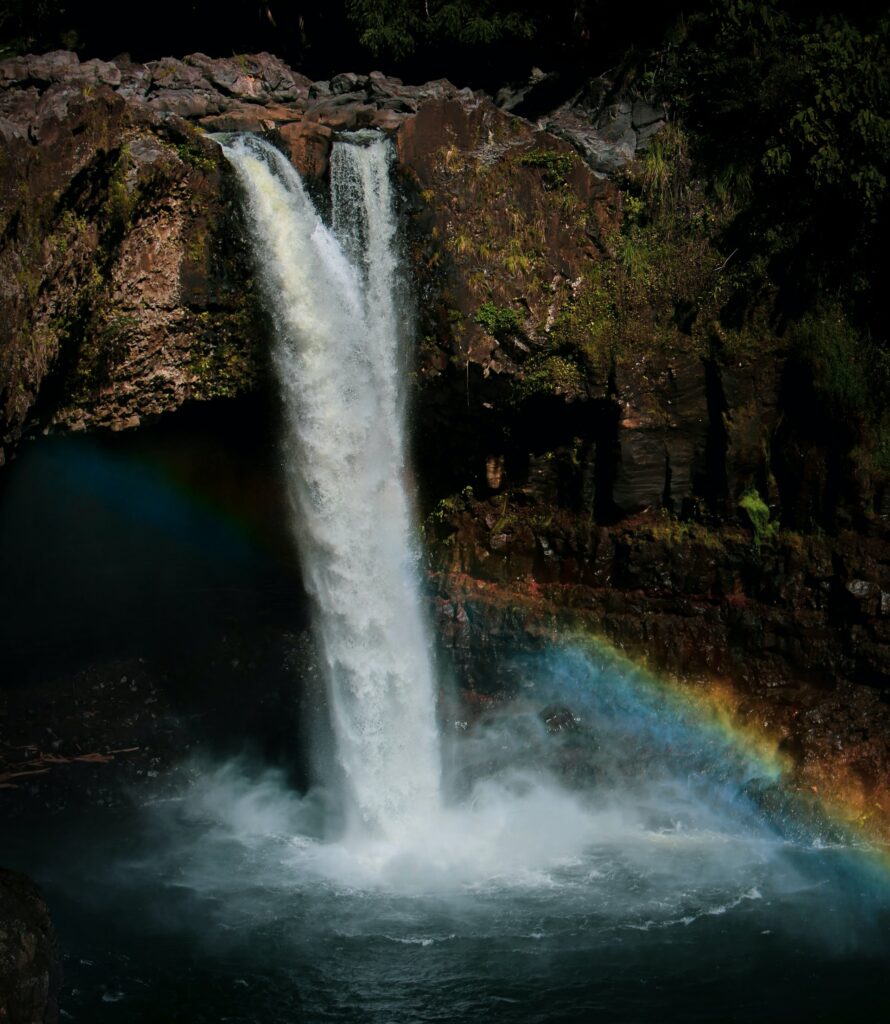 Rainbow Falls is one of the most well-known waterfalls in all of the Big Island, let alone the Hilo area. Both Rainbow Falls and the Boiling Pots (a series of natural lava ponds) are part of Wailuku River State Park on the western edge of Hilo. They're about a mile apart, and you can get to both of them by hiking along the Rainbow Falls Trail at the state park. There's also another waterfall called Pe'epe'e Falls, which you'll see at the Boiling Pots.
11. O.K. Farms Hawai'i
Spanning over 1,000 acres, much of that along the Wailuku River, O.K. Farms Hawai'i is a lush expanse of farmland that produces cacao, fruit, macadamia nuts, coffee, spices, and more. There's even a private overlook of Rainbow Falls on the property, so you can kill two birds with one stone on this visit.
The best way to enjoy the splendor of O.K. Farms is to do a one-hour tour, which you can book here.
12. Akaka Falls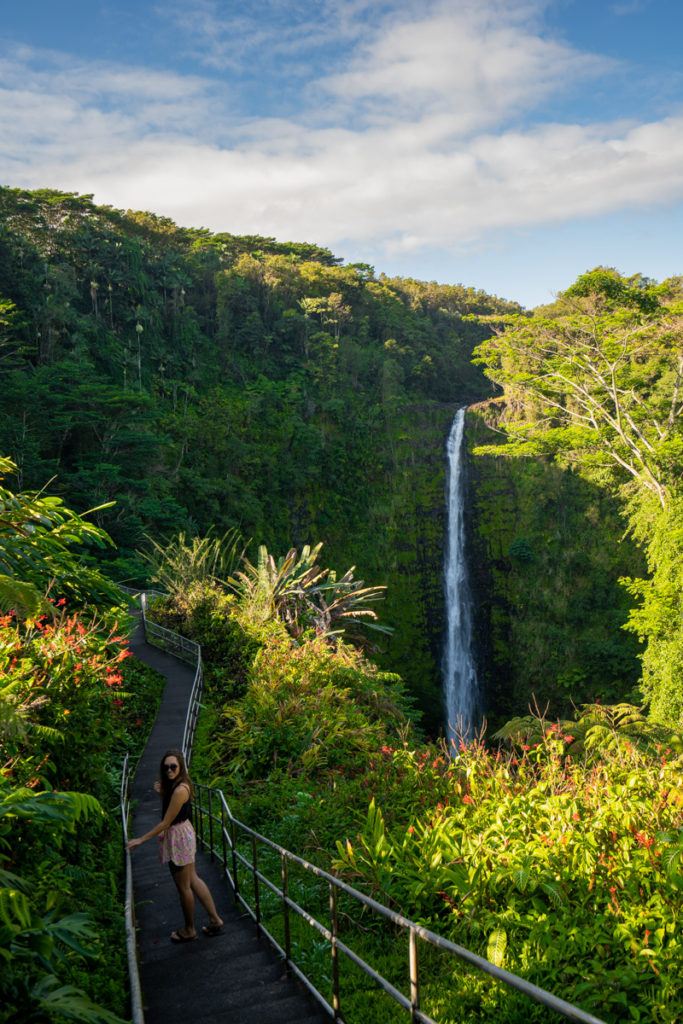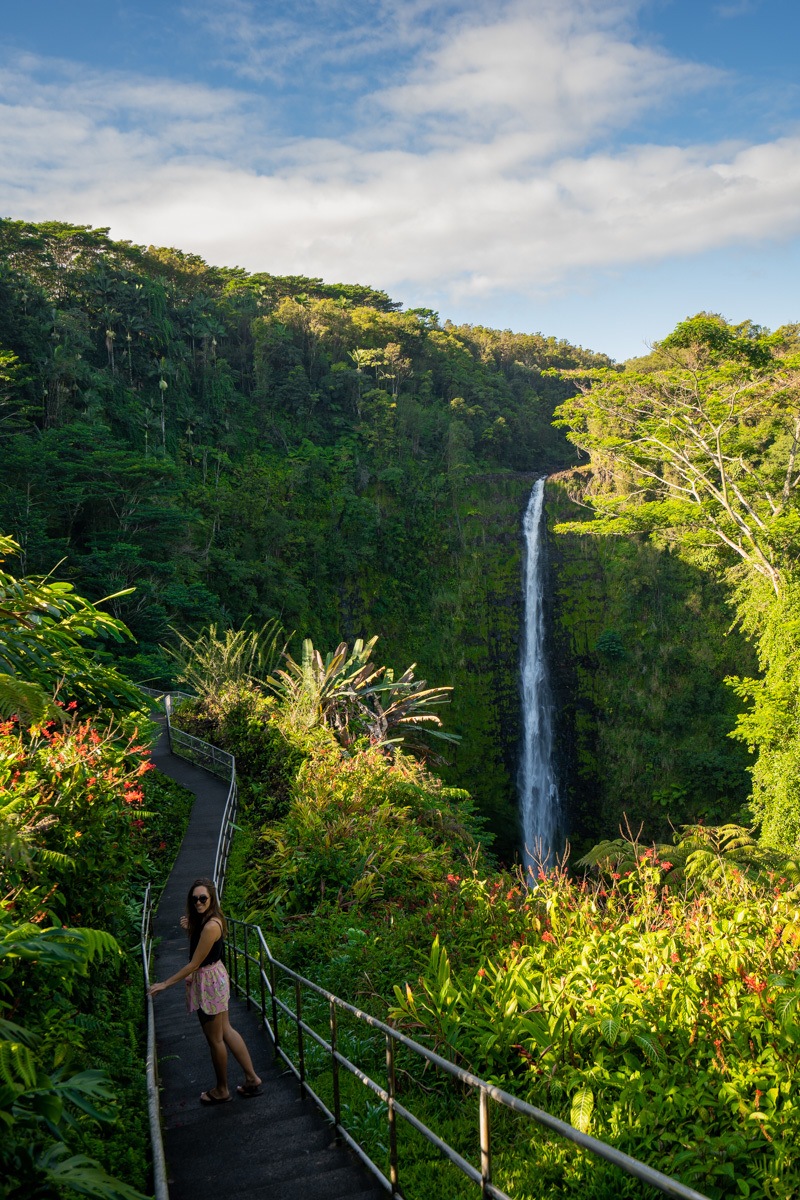 This waterfall in Akaka Falls State Park plunges 442 feet into a scenic gorge. To get to the waterfall viewpoint, it's just a 0.4-mile hike from the trailhead (at this time, you cannot hike into the gorge to see the waterfall from below). There are many signs warning visitors not to stray from the trails, so make sure to abide by the rules.
13. Cruise along the Hamakua Coast
The Hamakua Coast offers breathtaking views that are best enjoyed while at sea. You can sail along the coastline on this two-hour cruise that takes off from Hilo. You'll see coves, waterfalls, sugar mill ruins, and maybe even pods of playful dolphins. A local guide will provide detailed explanations of the area's fascinating history, along with key information about the abundant wildlife.
14. Kaumana Caves State Park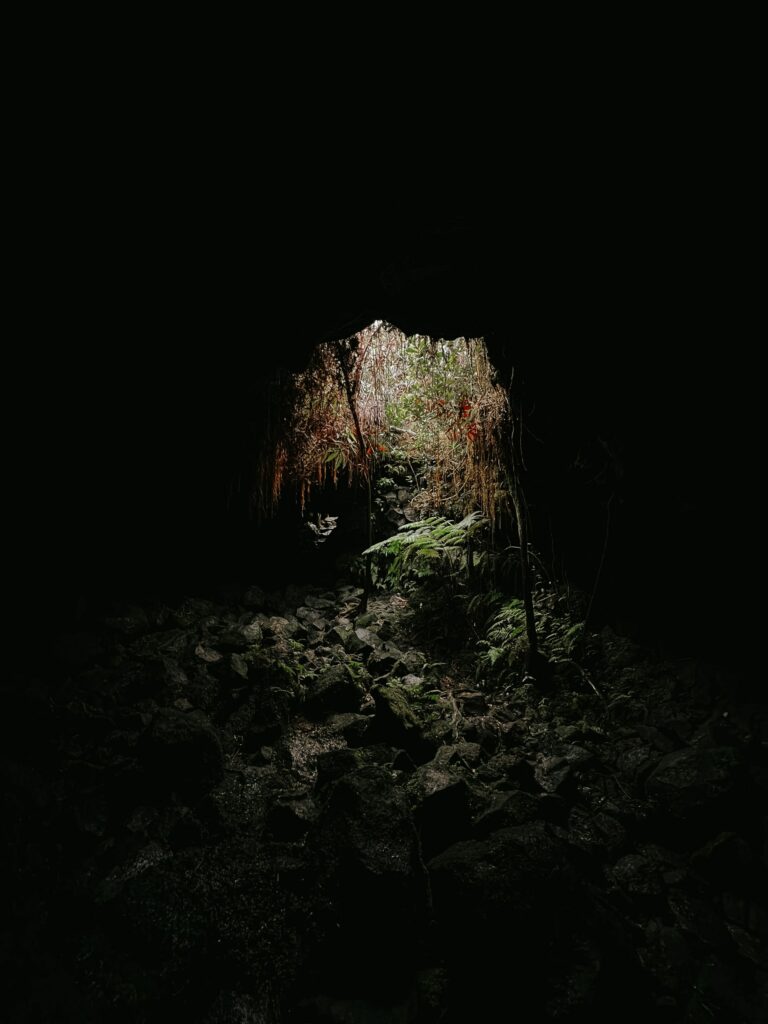 Descend into a skylight lava tube at Kaumana Caves State Park, making the most of the truly epic topography of the Big Island. Although you can't explore the lava tube in its entirety, you can climb into it using a ladder. Just make sure you bring a flashlight, because it's dark in there!
15. Hike to Volcanoes (Day Trip)
It would be a shame to visit the Big Island without checking out Hawai'i Volcanoes National Park at least once. If you're short on time and will only have a day to see them, consider this all-day volcano excursion from Hilo.
On this day trip, you'll hike down to Kilauea Caldera along the two-mile Halema'uma'u Trail. Then, you'll be able to see the aftermath of the 2018 volcanic eruption on the Puna Coast. The tour also includes a visit to Hawai'i Volcanoes National Park and a few other important sites as well.
16. Take a Road Trip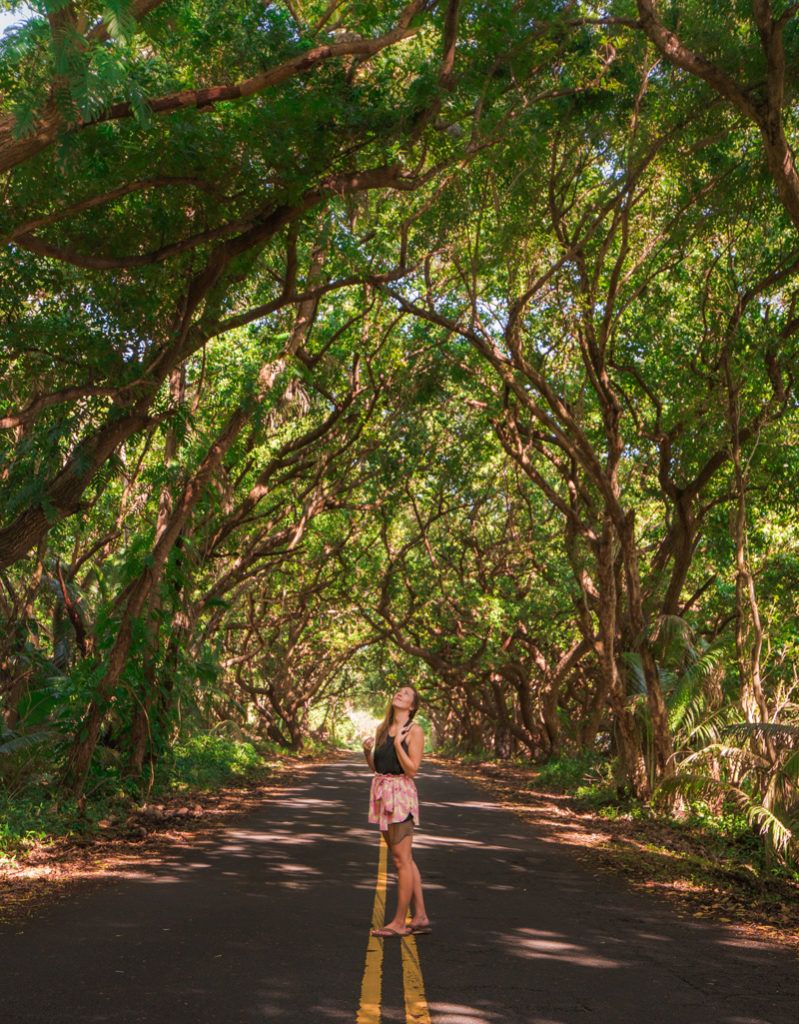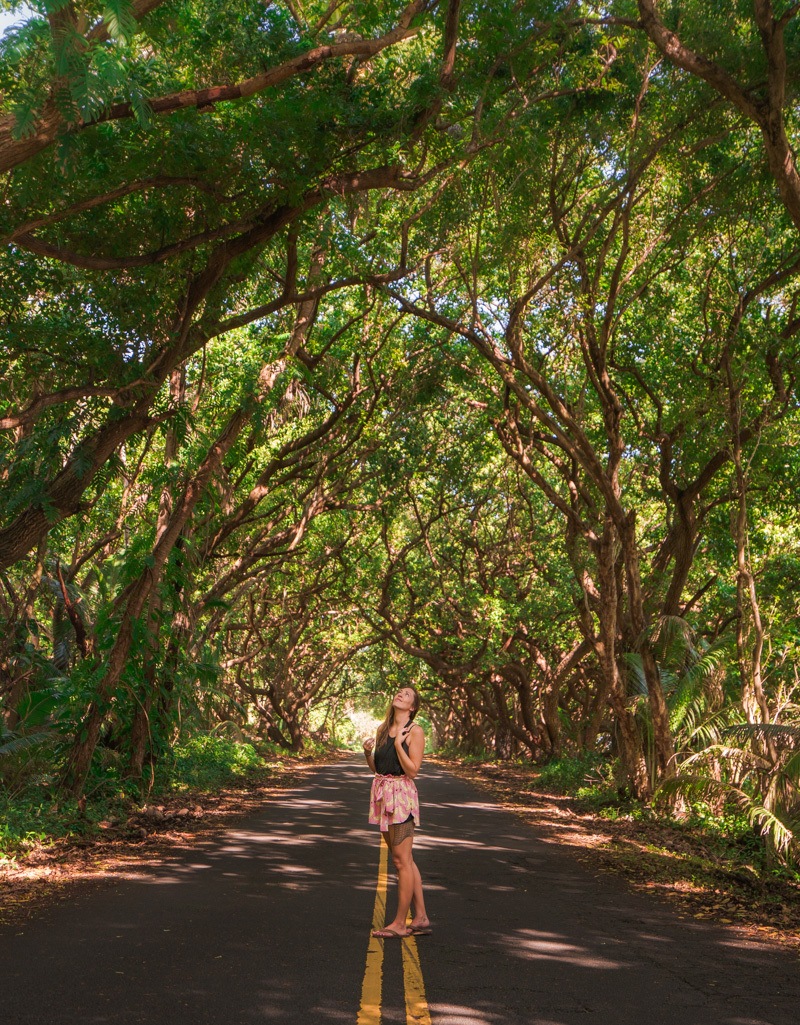 If you're based in Hilo, you're perfectly positioned for an awesome road trip along the Big Island's coast. You'll find a variety of beaches, many varying in color because of volcanic rock and ash, each with a different vibe and selection of things to do. You'll also have incredible views of volcanoes, including snow-capped Mauna Kea. Find gushing waterfalls, quaint small towns, and much more if you decide to embark on a Big Island road trip.
Travel Responsibly in Hawai'i
When in Hawai'i, there are special considerations to have in mind, including leave-no-trace principles that should be applied every time you enjoy the great outdoors:
Never touch, approach, or chase wildlife, This includes turtles and dolphins.
Reduce or eliminate your reliance on plastic, as Hawai'i has stopped recycling it.
Only wear reef-safe sunscreen. Hawai'i's reefs have been significantly damaged due to sunscreen.
Always respect signage asking you to keep away from cultural sites, even if other people are disrespecting it.
Keep in mind that you are a guest, and follow all local health guidelines and rules.
Pin me for later: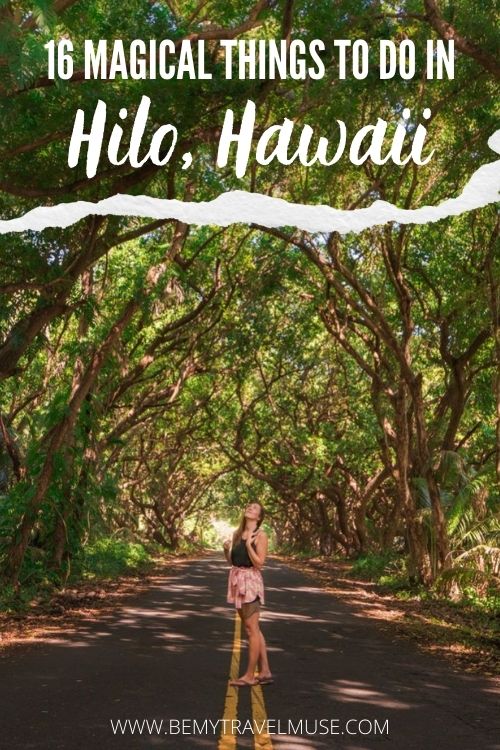 While tourism is not ideal for many destinations, it's also a reality that it isn't going anywhere. We totally agree that it is important that tourism to Hawai'i be responsible, so we've always been here to provide info that helps people experience it as responsibly as possible. People will always be looking for this kind of information, so we aim to be the first resource they will see, one that encourages them to enjoy Hawai'i ethically.
Hilo is a special place that is beloved by locals as much as tourists. Which of these activities are you most excited about for when you visit Hilo?