Even though you can find a great road trip just about anywhere in the world, the United States' wide roads and abundance of open spaces make it one of the best countries to explore by car.
With an abundance of playlists on standby and some snacks on hand, the journey just as fun as the destination. Heading from the West and moving east, here are 11 of the best road trips in the United States:
Hawaii's Road to Hana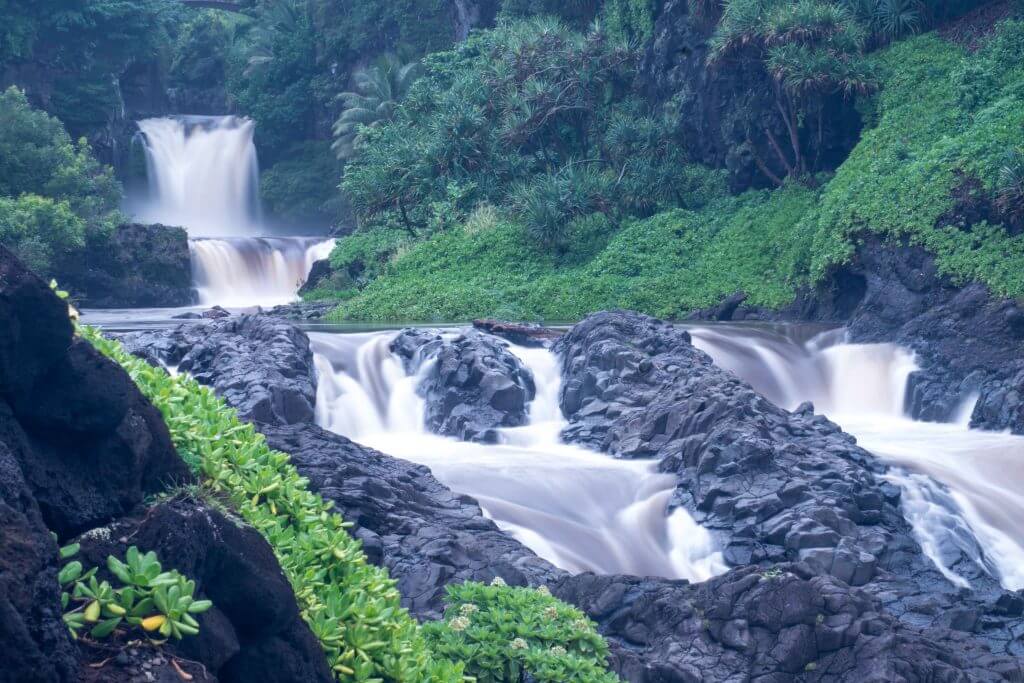 Powerful bodies of water, bamboo forests, and hundreds of twists and turns––that basically sums up the Road to Hana. It's a must-do for visitors to Maui!
This 64-mile road is no walk in the park, with its fair share of blind corners and narrow bridges. But if you're careful and selective about which places to stop, you'll be able to see some of the best of what Maui has to offer. Click here for an in-depth guide to the Road to Hana.
Utah's Big Five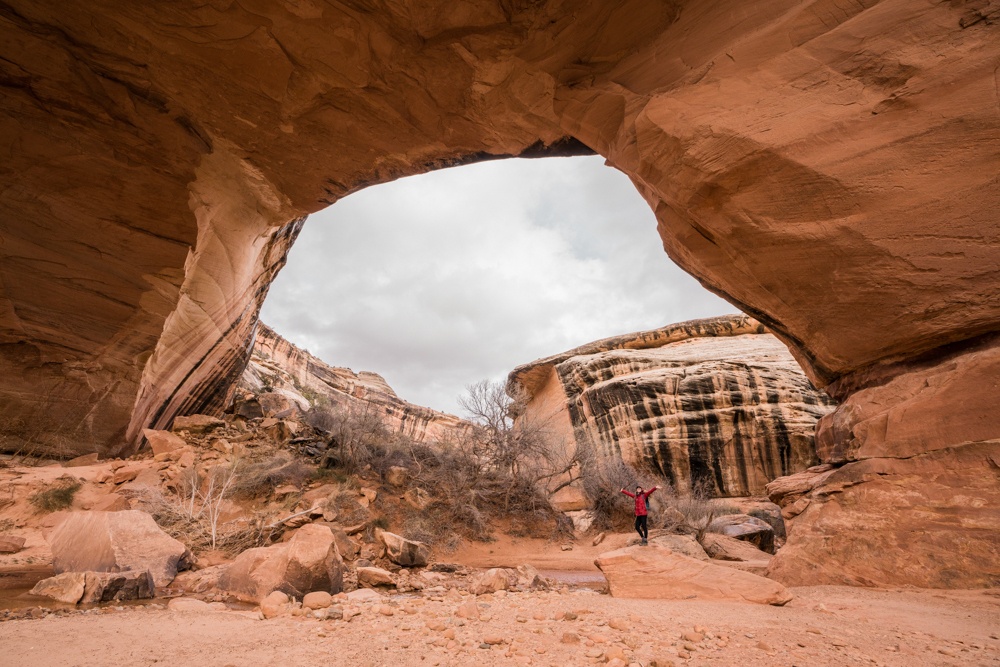 With fiery desert landscapes that seem like they're from a different planet, it's no wonder the American Southwest is such a popular road trip region! Visitors coming to see the area's geography for themselves usually come to Utah's five national parks, which have earned the title as "The Big Five".
A road trip is the perfect way to see the unique trails and landmarks that Arches, Canyonlands, Capitol Reef, Bryce Canyon, and Zion National Parks have to offer. Read about the Ultimate Utah National Parks Road Trip to help you plan your trip!
Washington's Olympic Peninsula
Highway 101 loops around most of the over 3,500 square miles of Washington's Olympic Peninsula, forming the Olympic Peninsula Loop. The park is a UNESCO World Heritage Site, so even a short drive through parts of this area is worth it. Be sure to check out the Hoh Rain Forest and Port Angeles.
You can take advantage of a ton of places along the loop, with an abundance of hiking trails and coastlines to explore.
Pacific Coast Highway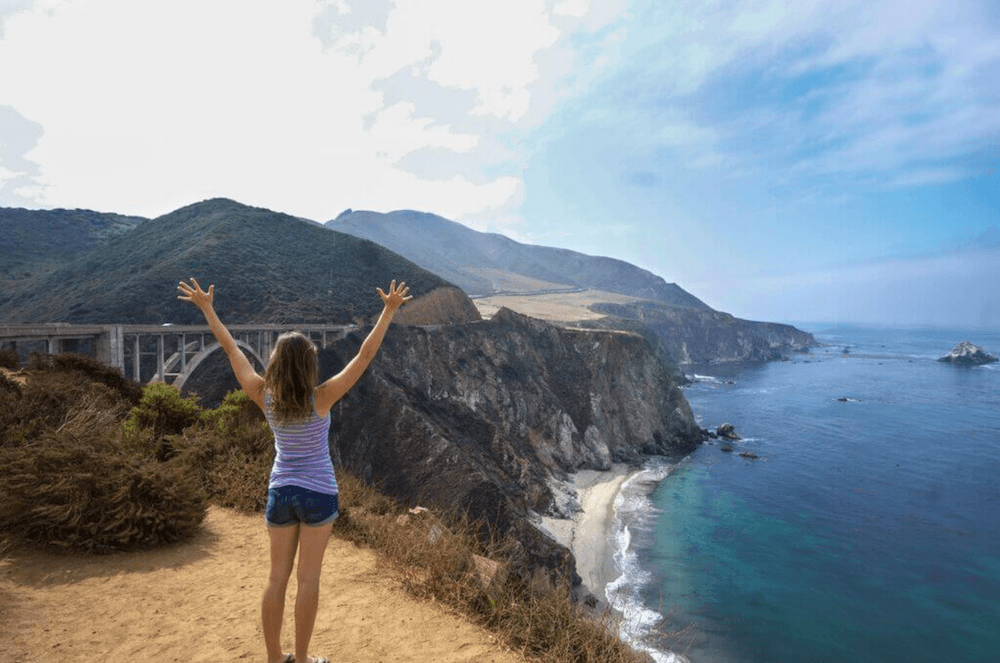 The Pacific Coast Highway is one of the most popular road trips in the United States––and rightfully so! This 1,650-mile highway runs through California, Oregon, and Washington alongside the west coast. The variety of sights you can see along the PCH are enormous. You can spend one day exploring bustling Los Angeles, only to spend the next exploring the Redwood trees of Big Sur!
Going North to South is the more preferred route as it puts drivers in the lane right next to the beaches, but the opposite direction is just as scenic.
Idaho's Hot Springs
Idaho is one of the best kept secrets among well-informed travelers. Exploring the state's lush landscapes and hot springs make for a great girls' trip or solo adventure.
Because the state hasn't been (thankfully!) as crowded by tourists, there is no one set path to exploring Idaho. You can create routes that follow some of the state's best hot springs or cross items of your bucket list to name a couple of ideas! Read BMTM's Idaho road trip itinerary for inspiration.
Alaska's George Parks Highway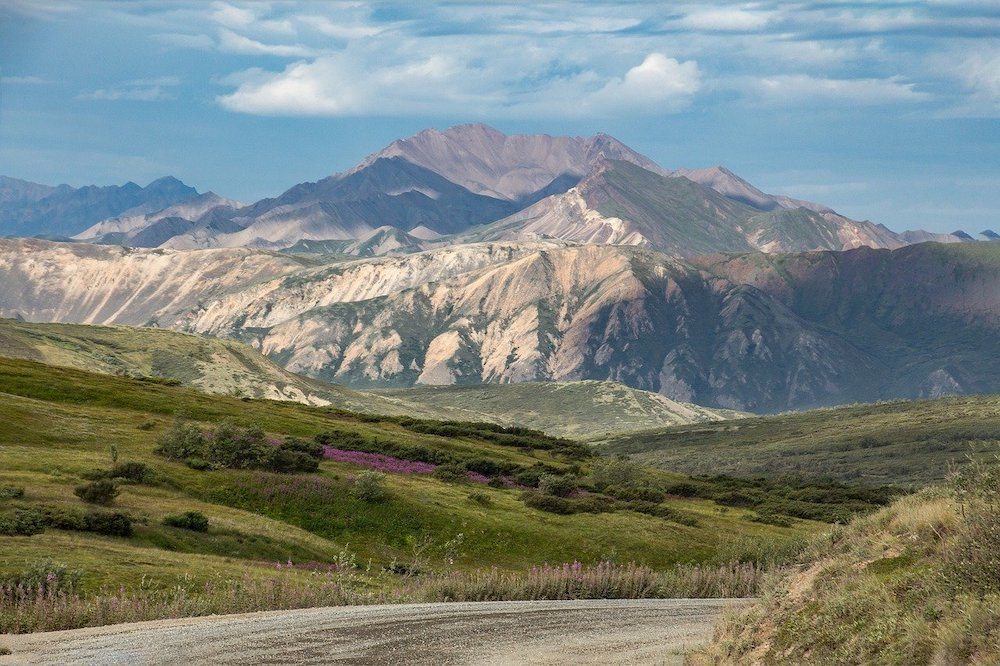 Alaska is truly "The Last Frontier". As state full of uninhibited beauty, Alaska can be an intimidating destination to plan around. This is where scenic byways, like the George Parks Highway, offer the perfect solution. George Parks Highway has been in Alaska since the '70s, and it connects the state's two largest cities––Anchorage and Fairbanks––to one another.
The highway is around 320 miles long and runs through much of Alaska's untamed wilderness. You'll have the chance to see wild moose along the byway, as well as Denali, the tallest mountain in North America. If you decide to follow this journey, you'll be able to see the intense nature that makes Alaska one of a kind.
Nevada's Highway 50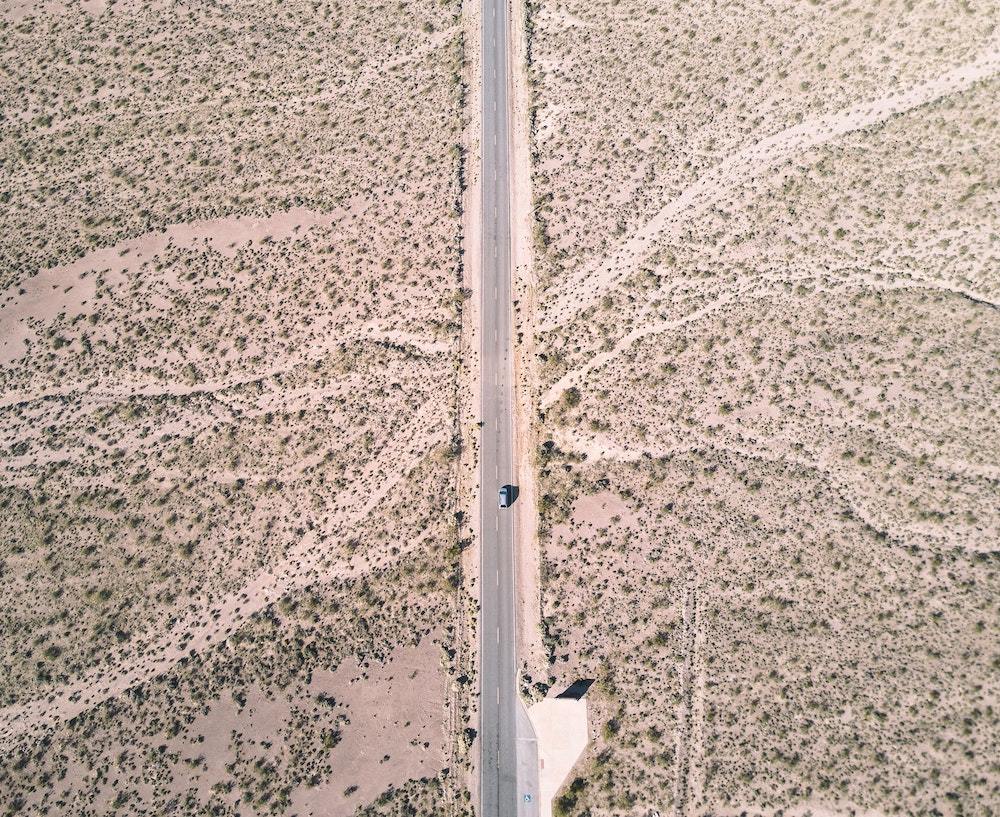 During the '80s, a Life magazine called Nevada's portion of Highway 50 the "Loneliest Road in America". The name seemed fitting––with miles upon miles of desert and the occasional small town in between, it didn't seem like there was anything interesting to do along the route.
Fast forward to the present, when this type of peace and quiet has become a source of pride for the state. Journey through this road and you'll find small town gems like Middlegate Station and Ely's Nevada Northern Railroad Museum. There are quiet a few natural landmarks here too––you can find a 600-feet-high sand dune and Great Basin National Park with some of the oldest living organisms on Earth, all in one trip!
Colorado's State Highway 82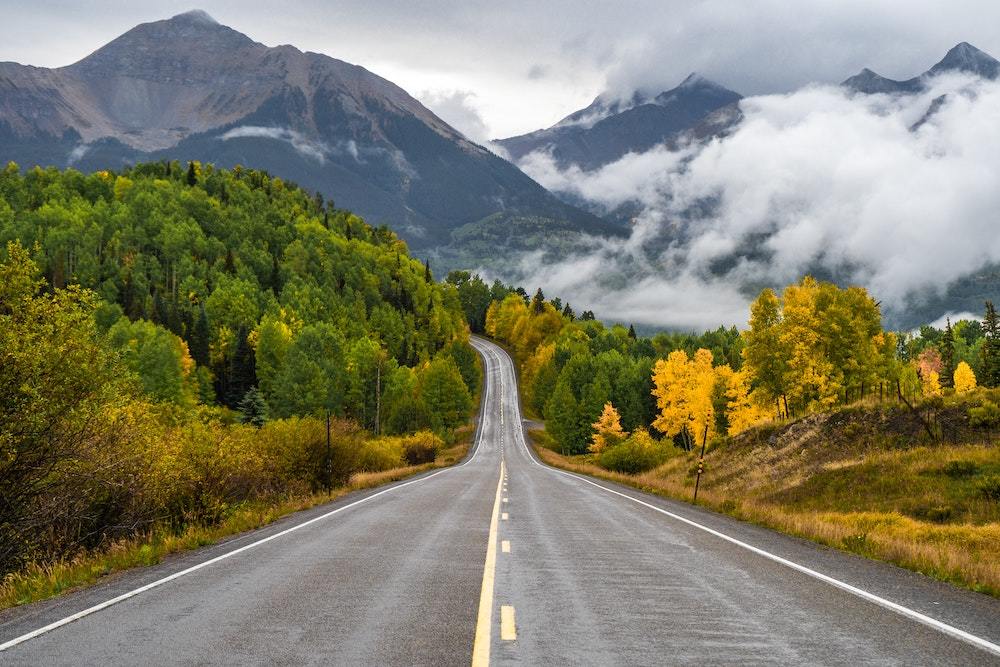 Colorado is a premier state for outdoor enthusiasts. Road trippers are no exception, as landscapes of all kinds exist here. While the wintertime is great for skiing and snowboarding, the warmer months are a great time to see this state by car. Click here to read about the perfect Colorado road trip itinerary.
If you road trip through Colorado, Independence Pass is a must for its magnificent views. The pass is a part of State Highway 82 and runs through 32 miles of the state's mountainous area. While this might not seem like a long time, many travelers take their time to fully grasp the views of the road. Autumn is a great time to drive through here, as you can see the leaves change colors before the road closes for the winter.
U.S. Route 66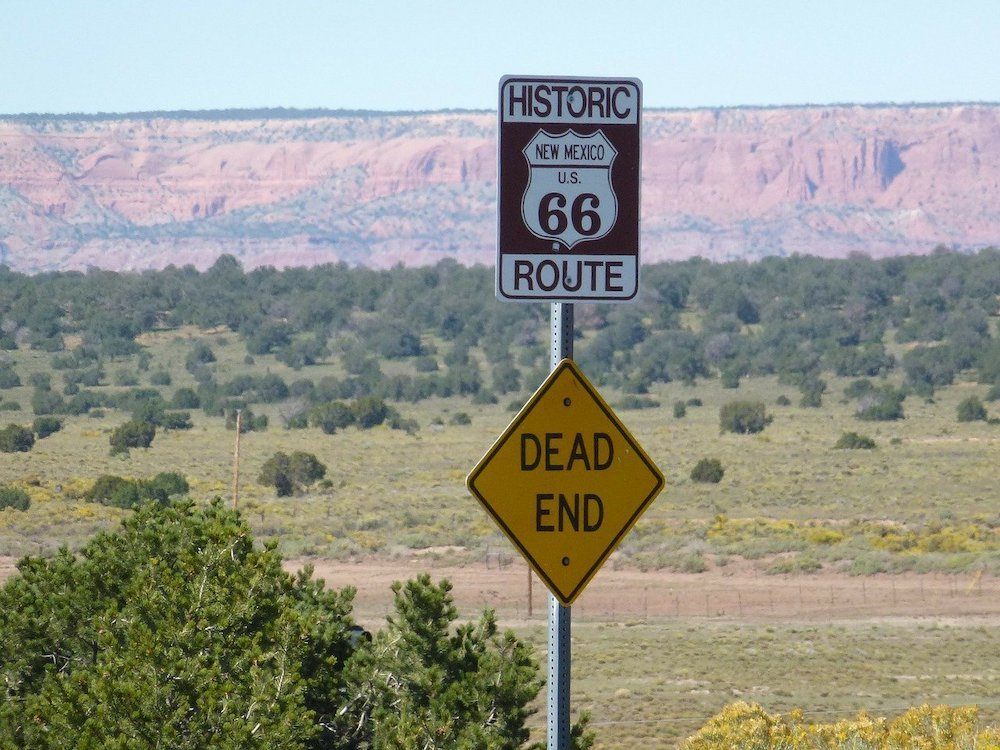 This road trip will appeal to the part of you that reminisces about the good ol' days of mom-and-pop shops and a simpler life. Americans have historically regarded US Highway 66, also known as "Route 66", as the ultimate cross-country trip, taking travelers from Chicago to Santa Monica. Though Route 66 doesn't officially exist anymore, you can still drive most of it. Several states have even implemented their own Scenic Byway programs to preserve their leg of the journey!  
Visit the National Park Service's Route 66 webpage to learn more about the route. Because each state is in charge of their specific section of the route, it'll be easiest to plan this route by state. You could also plan your trip around the different national parks you come across along the way.
Blue Ridge Parkway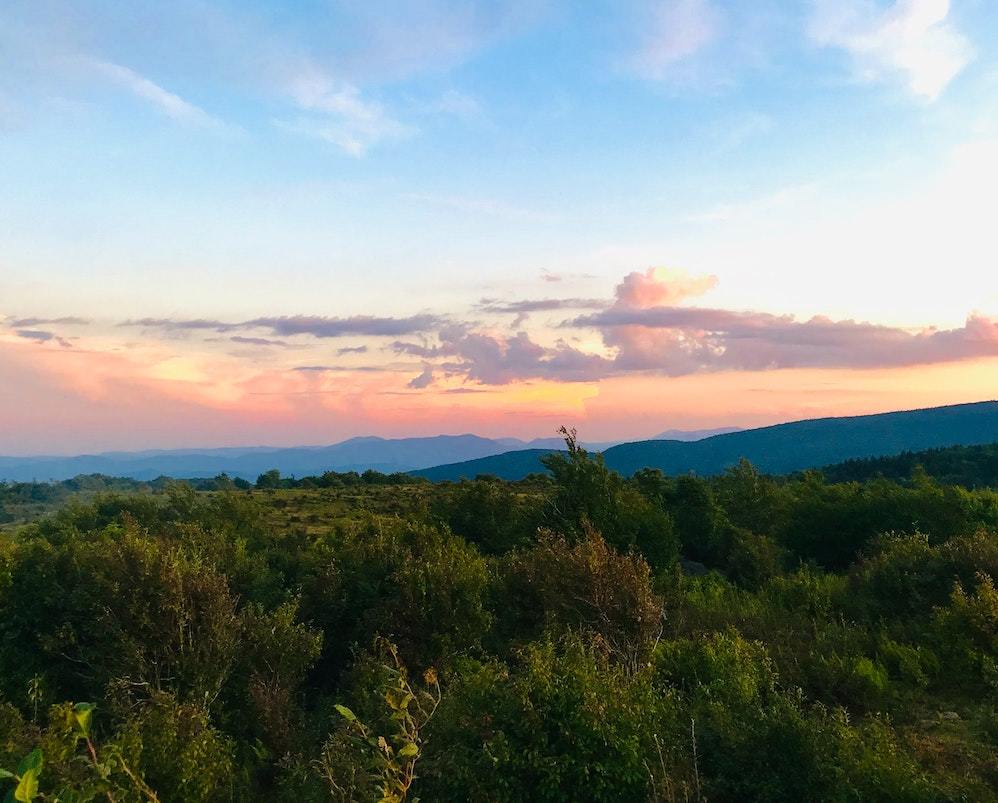 For a scenic drive through the Appalachian region, the Blue Ridge Parkway encapsulates some of the best landscapes that the Southeast has to offer. The parkway runs between North Carolina's part of the Great Smoky Mountains and Virginia's Shenandoah National Park.
Along the parkway's 469 miles there are a bunch of natural landmarks to explore, like Mount Mitchell and Linville Gorge. But the parkway isn't just nature––you can find major cities like Asheville on its path too! Wherever you choose to stop, there's an abundance of opportunities to take in the landscape at the overlooks on the side of the road.
There are plenty of Airbnb and Booking options along the parkway, depending on your itinerary. But if you want to spend your nights on the parkway, there are various campgrounds interspersed throughout. Check out BMTM's guide to Blue Ridge Parkway camping for more in-depth information!
Some parts of the road may be closed due to incidents such as bad weather. Check out the park's map to get the latest information as to different road closures.
Florida Keys' U.S. Highway 1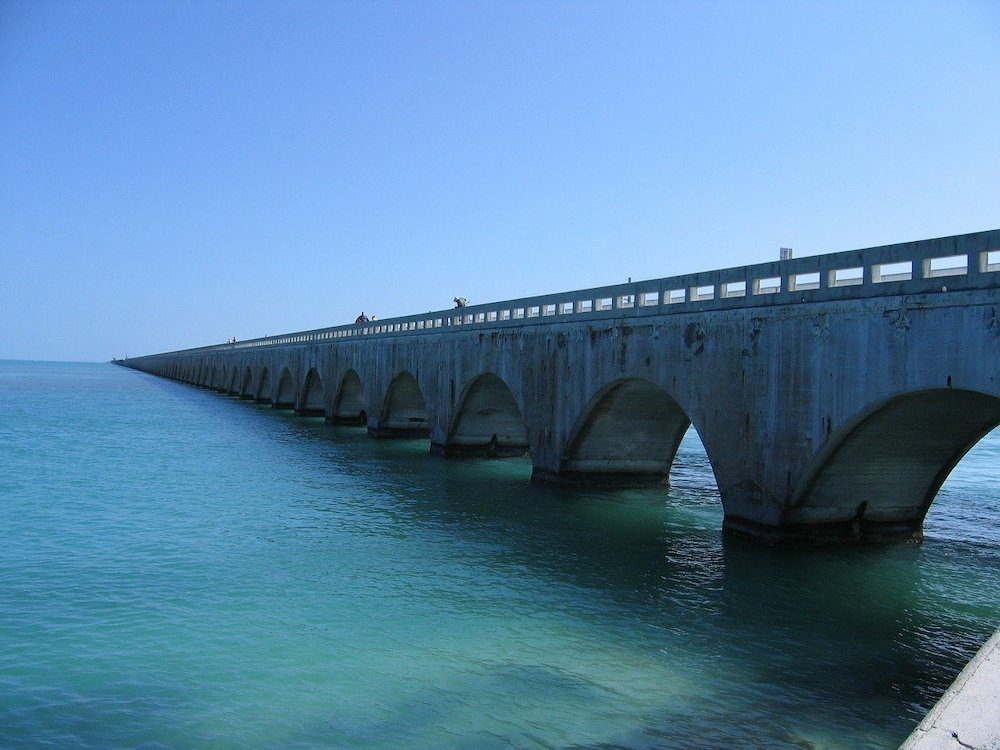 U.S. Highway 1 is the longest north-south road in the United States, running down the East Coast from the Canadian border to Key West. While there are plenty of chunks within 2,369-mile road filled with exciting landscapes, Florida's section of Highway 1 is particularly beautiful.
Florida's southernmost portion of Highway 1 even has its own name: the Overseas Highway. This 113-mile part is one of the country's 31 All-American Roads and offers landscapes (and seascapes!) central to the Florida Keys region.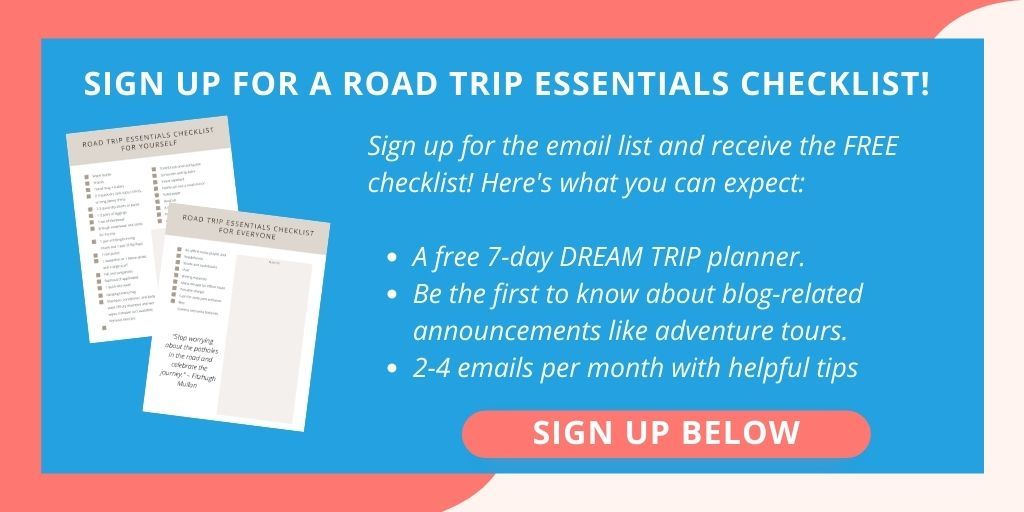 The United States has endless road trip possibilities. While this list includes some of the more famous routes, it is by no means exhaustive. Use these road trips to serve as inspiration for your next adventure. Who knows––maybe you'll find yourself planning a road trip unique to you!
Is there a road trip you'd like to take? Let me know!
READ NEXT: