So you've decided that you want to visit Hawai'i, but you're not sure how to start planning your budget. After all, it can be overwhelming to decide which island to go to, what to do there, and where to stay.
Here's a budget breakdown of what you might expect to spend on a trip to Hawai'i:
Flights: $450-900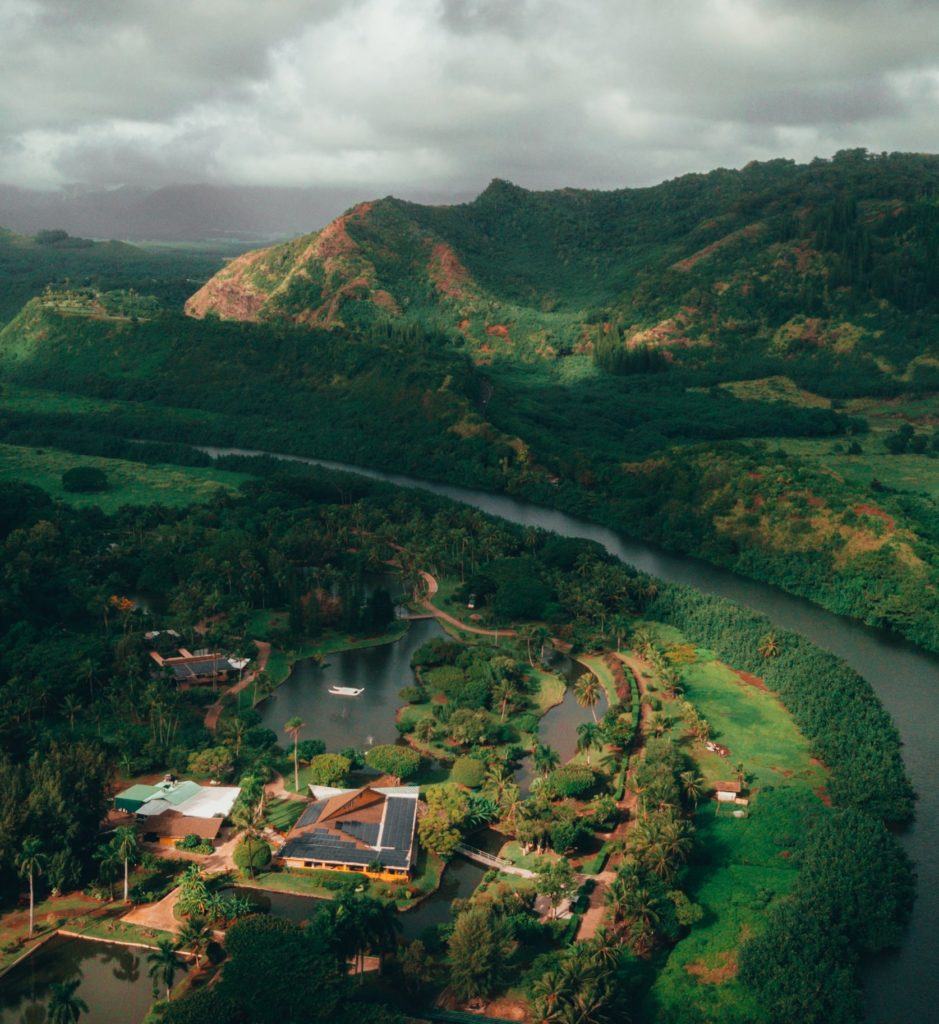 It's impossible to generalize how much a flight to Hawai'i costs, because it will depend on where you are flying from. Prices also vary greatly depending on the season (more on that below).
If you're coming from the US East Coast, you'll likely have to make a stop on the West Coast before flying into Honolulu. West Coast flights typically range from $450 to $600, so East Coasters should calculate how much flights are to the West Coast, and then tack on that additional cost.
You can expect flights to Hawai'i from anywhere in the US to range from $450 to $900, round-trip.
Accommodation: $50-500/day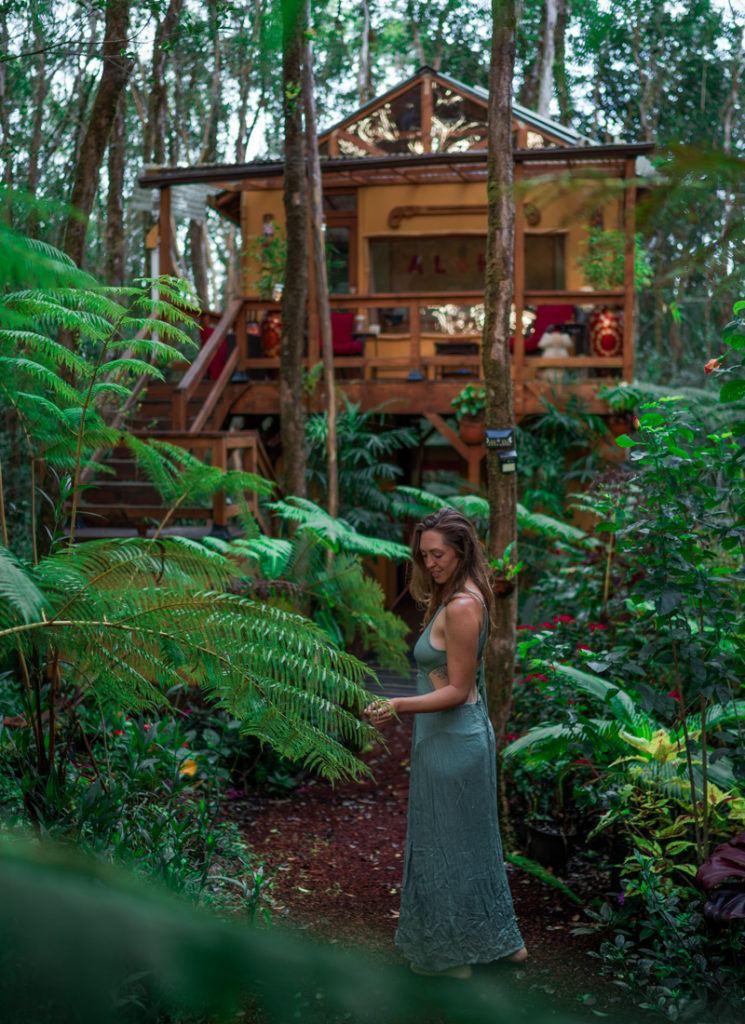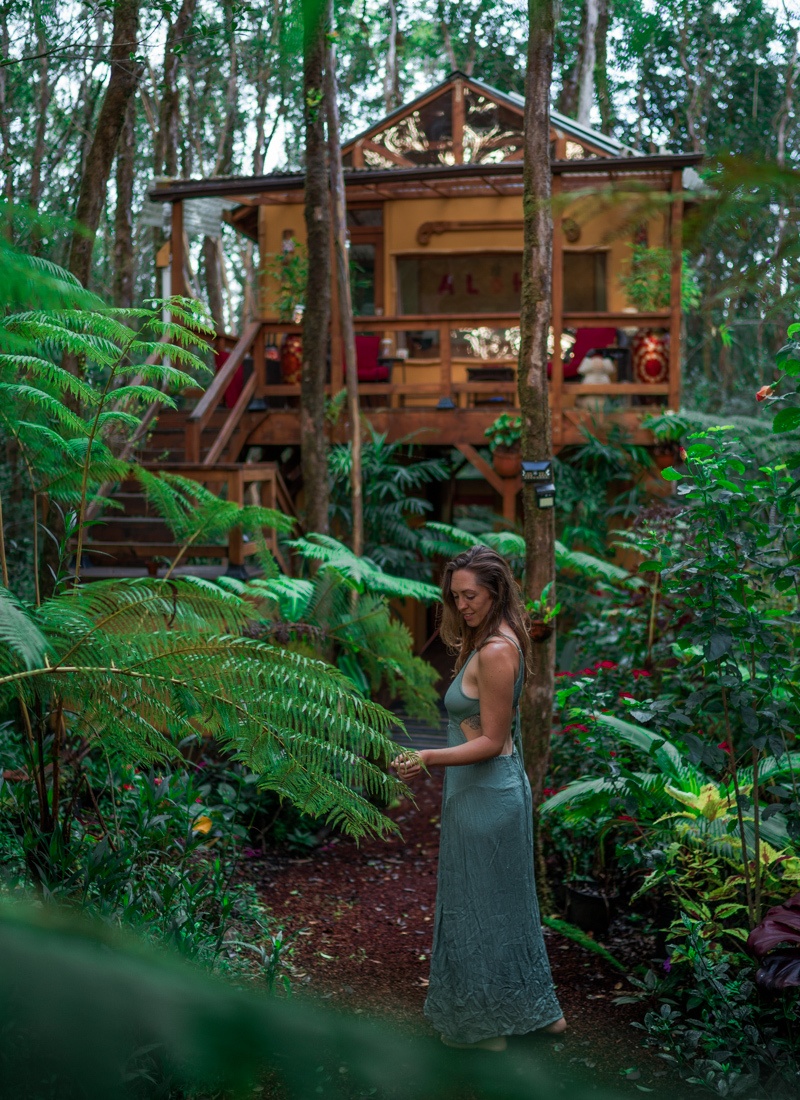 There is a wide range of options for accommodation in Hawai'i. The cost depends not only on your budget but also the island that you choose to spend your time on. For example, Oahu and Maui have the biggest resorts, and many of them are very high-end and pricey. But you can also find budget options on any of the main islands.
Luxury
I would consider an all-inclusive resort hotel the pinnacle of luxury, but the truth is that it varies. Especially on Oahu, Maui, Kauai, and the Big Island, there are plenty of all-inclusives to choose from. There are also luxury boutique hotels that charge about the same price per night as an all-inclusive without including any extras beyond the stay.
A rough estimate for a luxury hotel stay is $500/night, but you can find even more expensive options. The Hyatt Regency Maui Resort & Spa is an example of one of these luxury stays.
Mid-range
It's pretty obvious that the main islands are packed with hotels, so it's not a surprise that there are a ton of options for mid-range stays. I consider mid-range in Hawai'i to be $150-250/night. Most of these hotels don't offer all-inclusive packages for that price, which is something to consider if you know you'll be splurging on food and activities.
A great option for a mid-range stay on the Big Island, for example, is the Aloha Junction Bed & Breakfast. It has a relaxed feel and is a far cry from the mega-hotels, because you'll get much more value for what you pay.
Another mid-range option is the great Airbnbs in Hawai'i. They're usually more unique and affordable than big hotels, and you can find really neat ones, like this peaceful treehouse in the rainforest.
Budget
If you're a budget traveler, my guess is that you are looking for a true adventure away from the tourist traps. Maybe you'll be into the idea of visiting less touristy places, like Molokai or Lanai, where rooms are cheaper and there are fewer amenities. Or perhaps you'll stay on Oahu but want a cheap stay, so you can splurge on other things, like food, activities, or transportation.
Whatever the case may be, Airbnb and Hostelworld are great places to start looking for budget accommodation, which I consider to be around $50/night in Hawai'i, although you might be able to find something even cheaper.
My picks are this avocado treehouse and this lotus tent on the Big Island.
Activities: $20-100/day
There are so many things to do in Hawai'i that you can easily pack your trip full of exciting activities. Snorkeling, diving, surf lessons, yoga classes, hiking excursions… all await you in the Hawaiian Islands. How much you spend on activities depends on the type you're into, how many you want to add to your itinerary, and even the season that you'll be visiting.
You can take a yoga class for just $20 or go all-out on a snorkeling and whale-watching excursion for $90. Choose a different activity each day or splurge on one big one for the whole trip, spending the rest of your time doing free activities like hanging out on the beach or hiking.
Food & Drinks: $50-200/day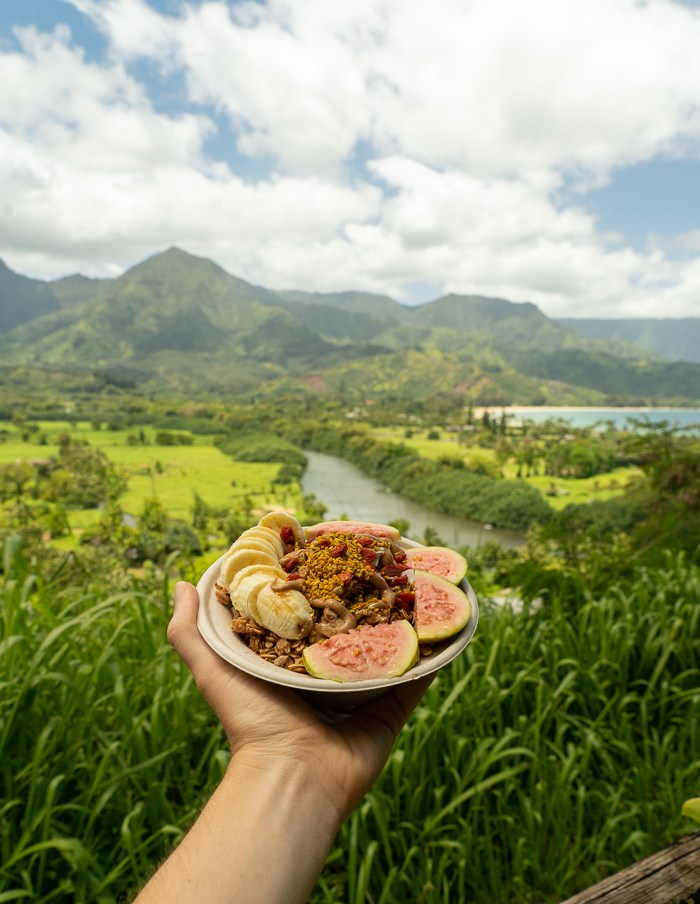 This is another item that varies a lot depending on the level of luxury you're looking for. Hawai'i is known for having lots of fresh fruit, seafood, and coffee. If you stick to locally owned spots, food trucks, and even street food, you could spend just $50/day on food. To save even more, try buying your own coffee and making it at your hotel yourself. And avoid alcohol: in Hawai'i and a lot of other places, alcoholic beverages are sneaky budget busters because of how expensive they are.
If you are on a mission to try some of Hawai'i's best restaurants (hello, Mama's Fish House), consider beefing up your food and drinks budget. Plates at higher-end restaurants run $30-40, sometimes even more. If you have three nice meals a day, plus a coffee and cocktails on the beach, you could easily spend up to $200 a day on food and drinks.
Local Transportation: $4-100/day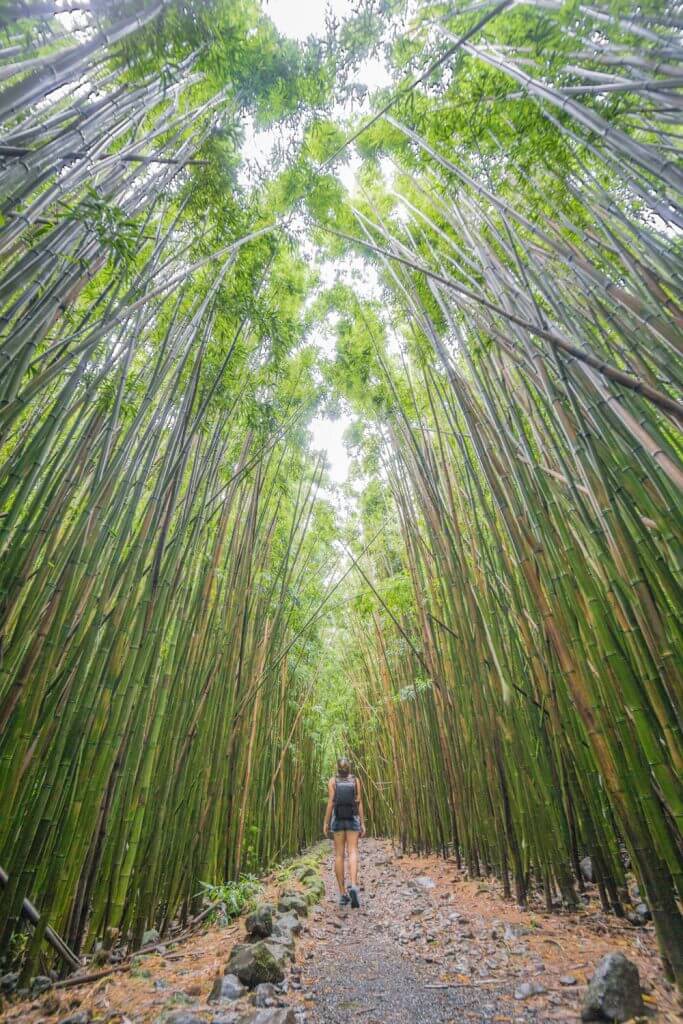 For budget travelers, there are buses available on Oahu, Maui, Kauai and the Big Island. You can get a one-day bus pass for around $4, like this one on Maui. Getting around these three islands via bus is a great way to save money and it's also quite easy to do. (There is no public bus system on Lanai or Molokai.)
If you're planning on doing a road trip, like the Road to Hana on Maui, for example, this budget line is going to be on the higher end. First, you have to factor in the actual cost to rent a vehicle. You don't need a 4×4 for the Road to Hana, but you will need one if you'll be exploring Lanai, where there are few paved roads. Then, consider that gas prices in the Hawaiian Islands tend to be even higher than on the mainland, upping your daily transportation costs. Of course, this all depends on the type of car you rent and how far you'll be driving. $100 a day is an estimate, but you could pay a little more or less than that.
Seasonality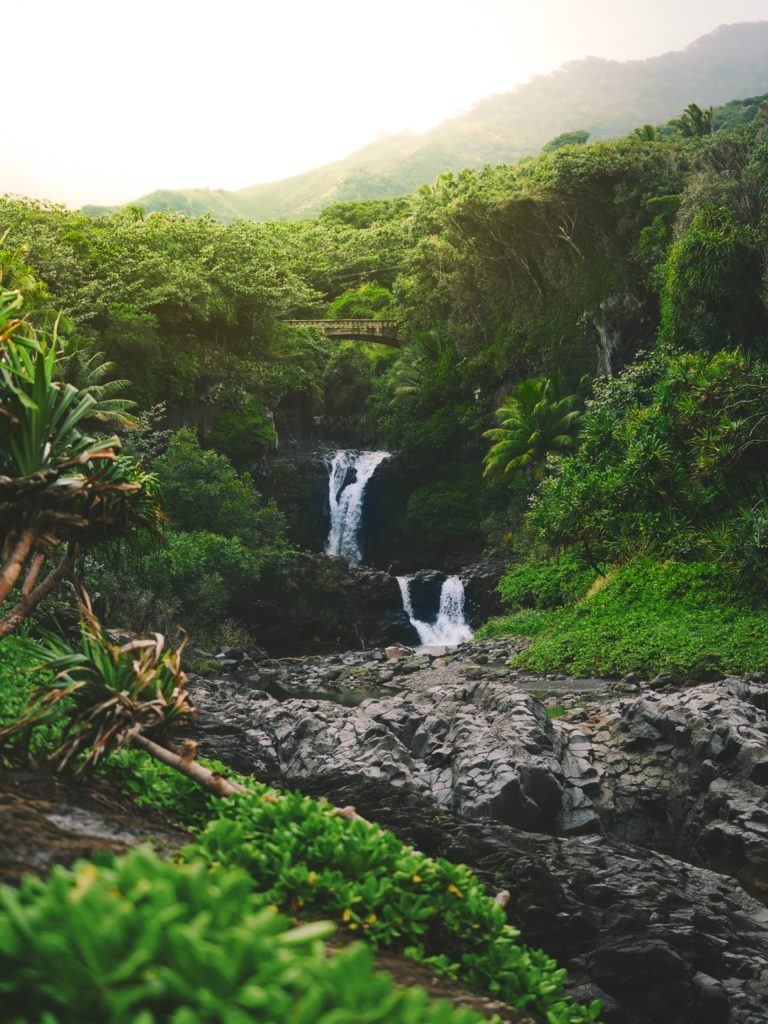 November-December-January
This is Hawai'i's high season. Since most places on the mainland are quite cold during this time, visitors flock to Hawai'i to get a taste of the tropical heat. This means flights and accommodations will be much more expensive and the islands will be rather crowded. Food, drinks, and activities will probably cost the same as they would any other time of the year, though.
You can keep prices lower if you book at least three months in advance, but you still might not be able to avoid high-season prices.
February-March-April
Prices will go down during February, March, and April, with the exception of Easter and spring break. You'll still need to book your trip well in advance to enjoy these lower prices, just not quite as much as you would if you were booking during the high season.
February's relatively dry weather and low prices make it the best of these three months to book your travel to Hawai'i.
May-June-July
Since summer vacations start at the end of May and early June, this can also be a busy and expensive time to visit the islands. You will still need to book your travel and accommodations several months in advance to avoid exorbitant rates.
August-September-October
Since schools are back in session by now, September and October especially can be two of the cheapest months of the year to travel to Hawai'i. There will be fewer crowds and lower prices on hotels and other accommodations during this time, but August and September also tend to be the hottest months in the islands. Be prepared for the heat!
Differences Between Islands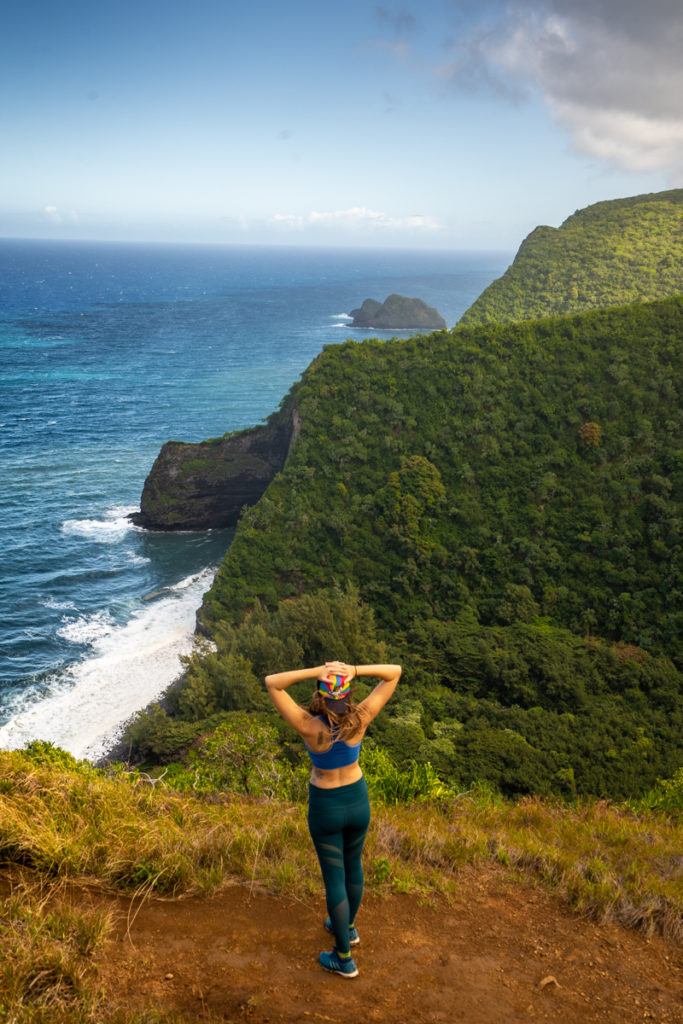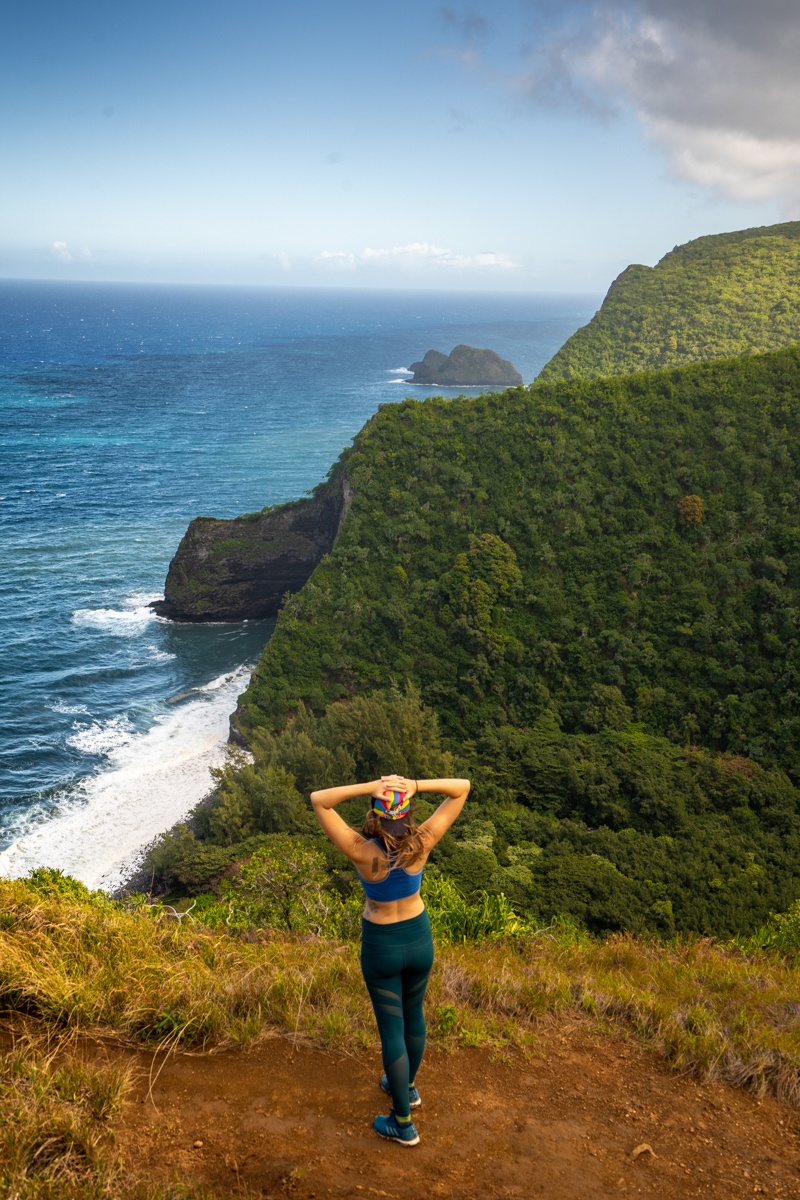 Some islands are more expensive to visit than others. You might be surprised to know that Oahu is actually among the cheapest, because of the accessibility of public transportation (you won't have to rent a car) and abundance of budget stays. The Big Island is right behind Oahu as the second most affordable Hawaiian island to visit.
Lanai and Molokai are also a bit cheaper to visit once you get there, because of the availability of budget accommodations. Both are less touristy, so the price of food and activities is also lower. However, transportation to get to these islands might set you back around $200 for a round-trip flight from Honolulu.
On the other hand, Maui is the most expensive island to visit, because of higher accommodation prices. Kauai is close behind and also has pricey accommodations. Most people choose to rent a car on both islands.
Total Cost: $125-600/day + Flights
As you can see, there is a huge range in the total cost to visit Hawai'i. How much you will spend there depends a lot on what you hope to do on the islands and what your expectations are for luxury. If you are more of a rugged traveler, you might be happy to stay in a cheap Airbnb, eat street food, and take local buses. But if you are hoping for a high-end vacation, you can certainly find that in Hawai'i for a price.
Travel Responsibly in Hawai'i
When in Hawai'i, there are special considerations to keep in mind, including leave-no-trace principles that should be applied every time you enjoy the great outdoors:
Never touch, approach, or chase wildlife, This includes turtles and dolphins.
Reduce or eliminate your reliance on plastic, as Hawai'i has stopped recycling it.
Only wear reef-safe sunscreen. Hawai'i's reefs have been significantly damaged due to sunscreen.
Always respect signage asking you to keep away from cultural sites, even if other people are disrespecting it.
Keep in mind that you are a guest, and follow all local health guidelines and rules.
Pin me for later: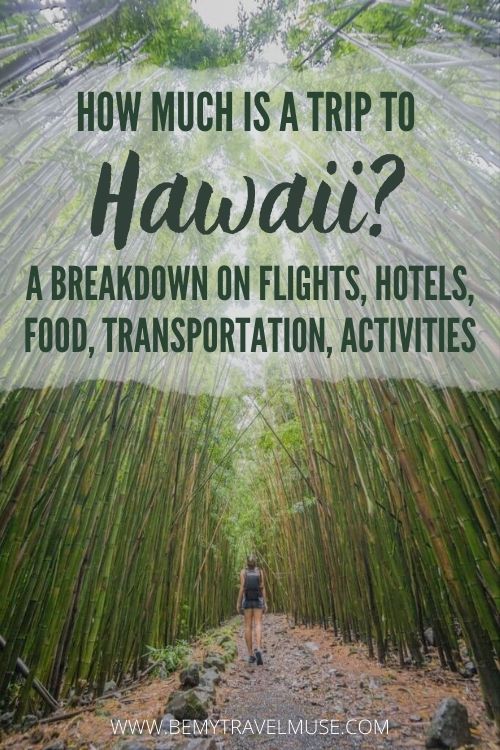 While tourism is not ideal for many destinations, it's also a reality that it isn't going anywhere. We totally agree that it is important that tourism to Hawai'i be responsible, so we've always been here to provide info that helps people experience it as responsibly as possible. People will always be looking for this kind of information, so we aim to be the first resource they will see, one that encourages them to enjoy Hawai'i ethically.
As you plan your Hawai'i budget, consider spending your money at locally owned accommodations and restaurants. This is just one way to take a step toward being a more ethical traveler.
Are you heading to Hawai'i soon? Let us know what your favorite cheap stays are!