Hawai'i is synonymous with paradise, but its popularity comes with challenges, like overcrowding and high costs. Like many other tropical destinations, native Hawaiians have paid the price for Hawai'i's international popularity, and many of them have been priced out completely.
I love Hawai'i, and I think there are plenty of ways to visit it ethically. But for those looking for stunning alternatives that offer unique experiences, here are 13 destinations that will fulfill your tropical dreams:
1. Azores, Portugal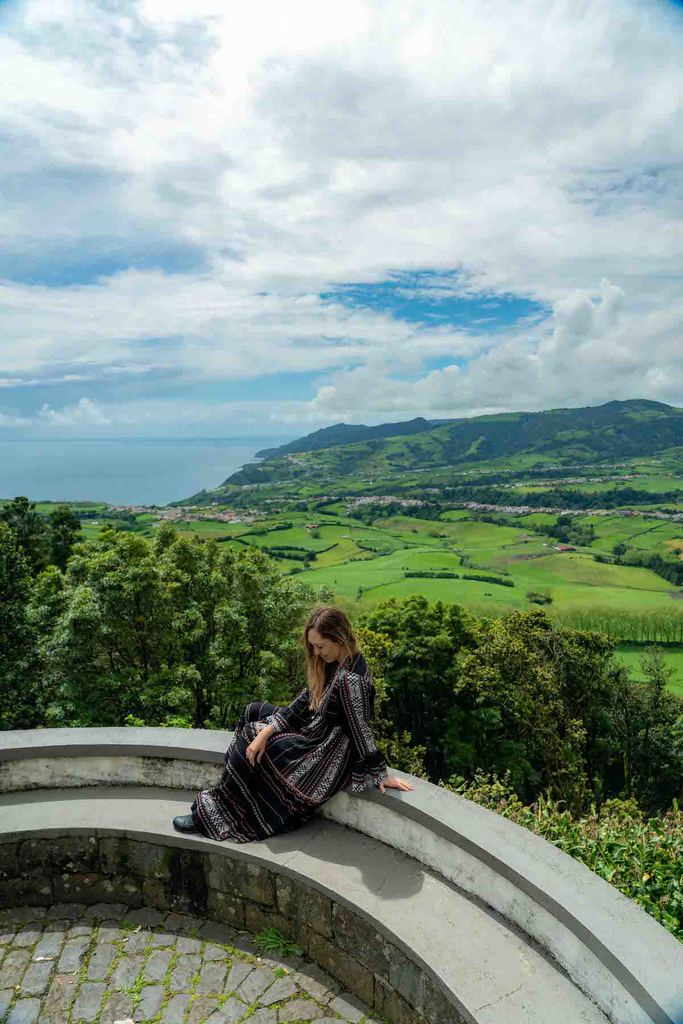 The Azores are often dubbed "Europe's Hawai'i," and it's easy to see why. Comprising nine volcanic islands, the Azores offers a fascinating blend of natural wonders, such as thermal springs, lush forests, volcanic craters, and charming coastal villages. Experience whale-watching tours, explore UNESCO-listed vineyards, or relax in a natural hot spring. With its captivating landscapes and serene environment, the Azores offers an affordable and less crowded alternative to Hawai'i.
I visited São Miguel and Flores and was completely blown away by both. Immediately upon landing, I saw where the Azores gets its nickname. Flores was so stunning that it felt like a movie set, with greens so vibrant that I had to blink twice to make sure they were real. São Miguel was equally as beautiful, with tons of waterfalls, hot springs, and dramatic mountain views. If you're thinking about visiting the Azores, don't miss out on this list of tips I put together!
2. Isla Holbox, Mexico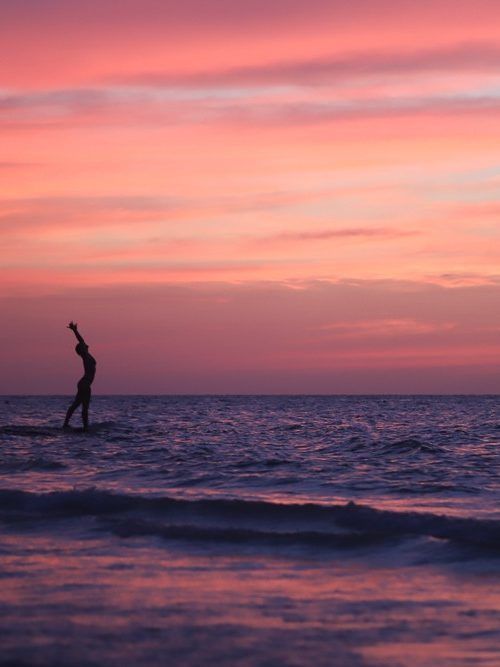 Isla Holbox, a hidden treasure in Mexico, is a dream for anyone seeking peace and natural beauty. It's a car-free and carefree island with sandy streets and a laid-back vibe to boot. The beaches here are perfect for paddleboarding, kiteboarding, or snorkeling. You can also swim with gentle whale sharks from June to mid-September, which is also the best time to see the ethereal glow of bioluminescent plankton. I recommend doubling the adventure factor by going on a nighttime kayak tour to see the glowing water. Holbox is also the place in Mexico to indulge in seafood, like fresh ceviche or grilled shrimp al ajillo-style.
This charming island is starting to boom in popularity, but it's still much more relaxed than nearby Cancún and Playa del Carmen.
3. Tulum, Mexico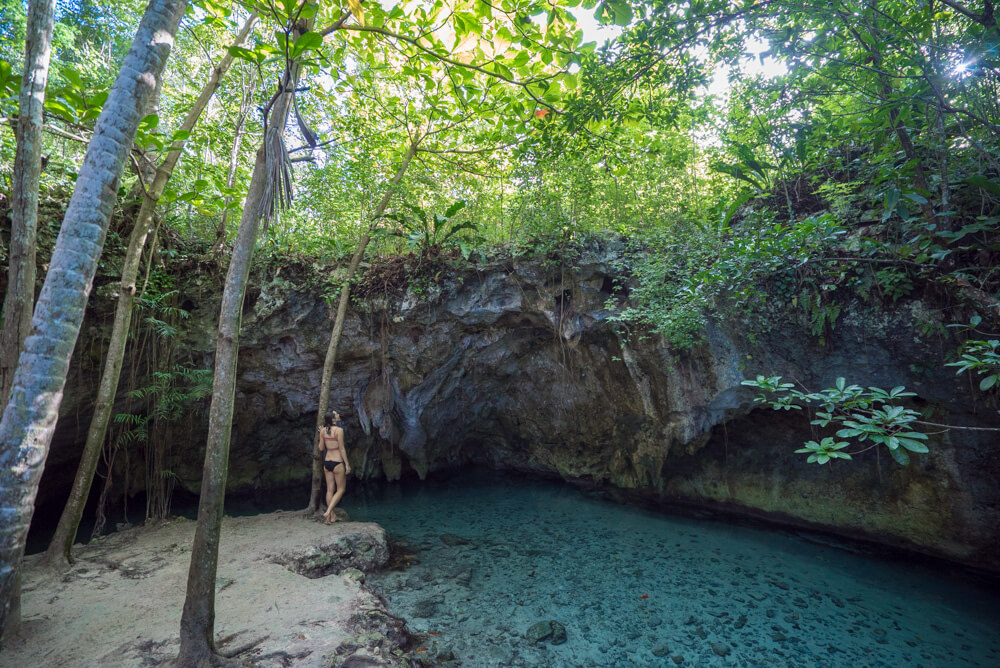 Tulum's blend of white-sand beaches, ancient ruins, and vibrant culture has made it a hot spot. I know a lot of people say it's overrated, but there is still so much to love about it, and you can absolutely still visit without needing an insanely large budget. I have a list of great places to stay in Tulum, which includes plenty of affordable options. While prices have definitely been on the rise in the last few years, there are still low-cost cenotes, and the beach is completely free to visit. (Find more tips on saving money in Tulum here.)
Now back to the fun part! Visit the impressive ruins overlooking the Caribbean Sea, explore the wild nature of the Sian Ka'an Biosphere, or dine at a beachside eco-restaurant. From yoga retreats to pulsating nightlife, Tulum offers diverse experiences to match Hawai'i's eclectic charm.
4. Costa Rica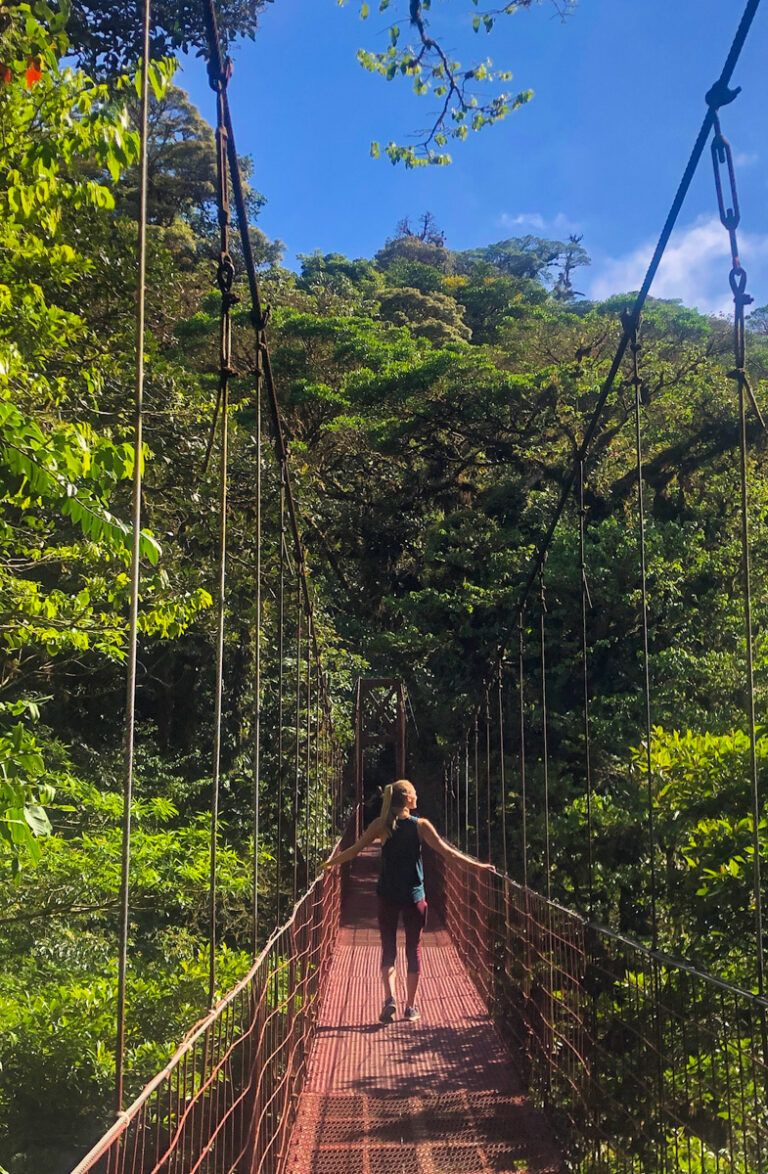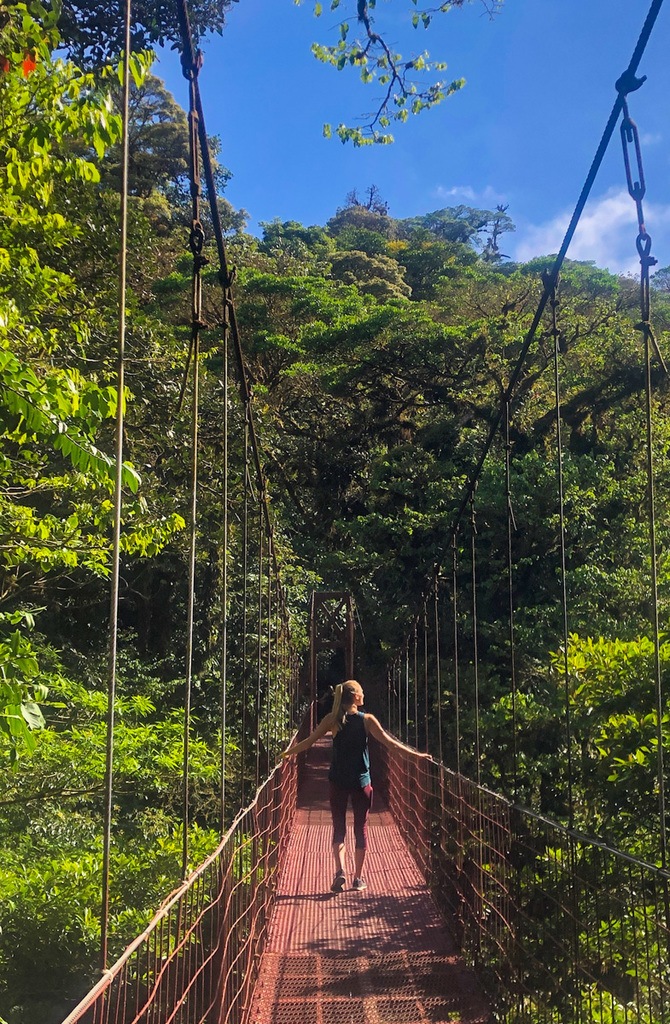 Costa Rica's commitment to eco-friendly tourism and incredible biodiversity set it apart as a unique destination for anyone yearning for Hawai'i-esque landscapes. Explore the active Arenal Volcano, zip-line through lush rainforests in Monteverde, or relax on the pristine beaches of Manuel Antonio National Park. The nation's focus on sustainability and its array of outdoor activities make Costa Rica a fantastic alternative to the 50th state for nature enthusiasts.
5. The Philippines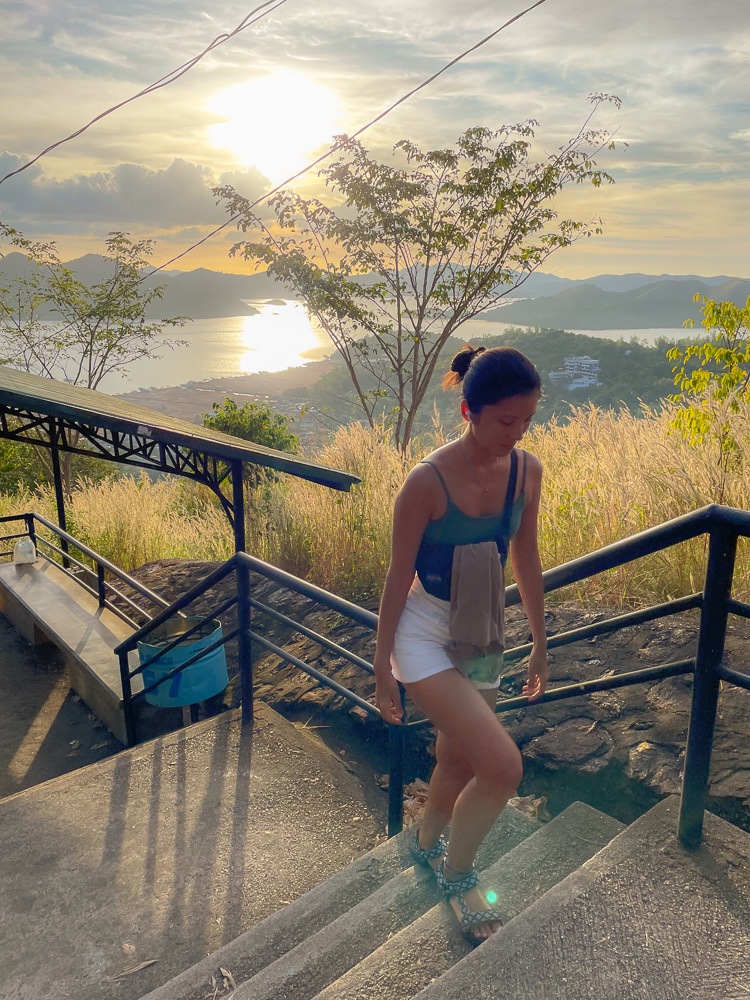 The Philippines offers endless opportunities on its over 7,000 islands. Explore the iconic Chocolate Hills of Bohol, dive into the world-renowned Tubbataha Reefs, or enjoy island-hopping adventures in El Nido and Coron. From vibrant cultural festivals to secluded beaches, the Philippines' blend of experiences and affordability makes it a standout destination.
6. Bali & Lombok, Indonesia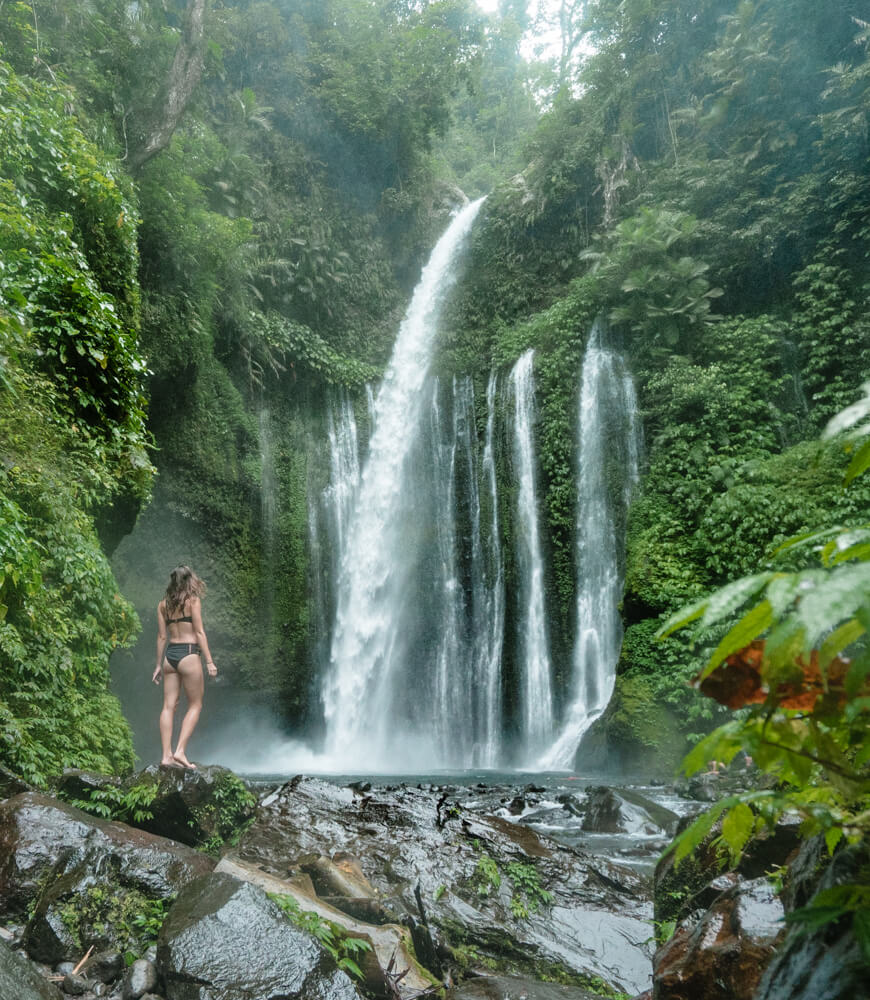 Bali's allure lies in its spiritual ambiance, stunning landscapes, and rich arts scene. Visit Ubud's tranquil rice terraces, partake in traditional Balinese ceremonies, or surf on Seminyak Beach. Lombok, Bali's quieter neighbor, offers scenic hikes, pristine beaches, and the majestic Mount Rinjani. Together, they present a luxurious yet affordable alternative to Hawai'i.
7. Fiji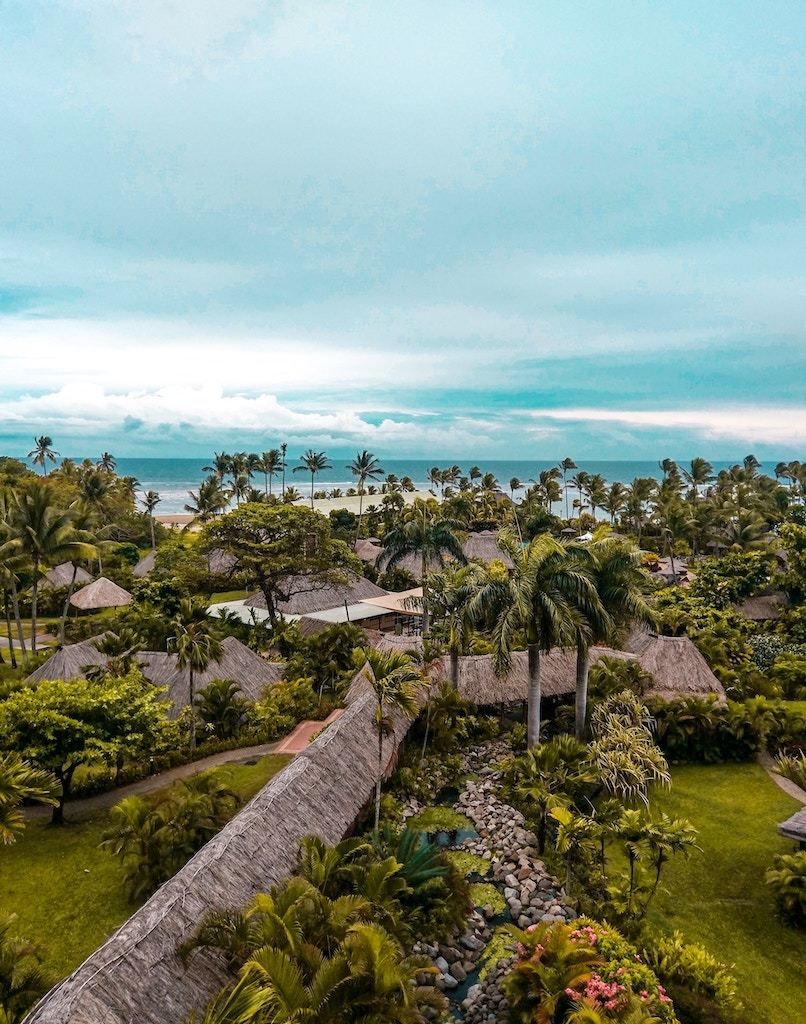 Fiji's over 300 islands offer a wide array of experiences, from luxury resorts to rugged landscapes. Snorkel among vibrant corals, immerse yourself in traditional Fijian culture or explore the lush interior of Viti Levu. Fiji's welcoming locals and alluring natural beauty make it an exceptional choice for solo travelers, couples, and families alike.
8. Samoa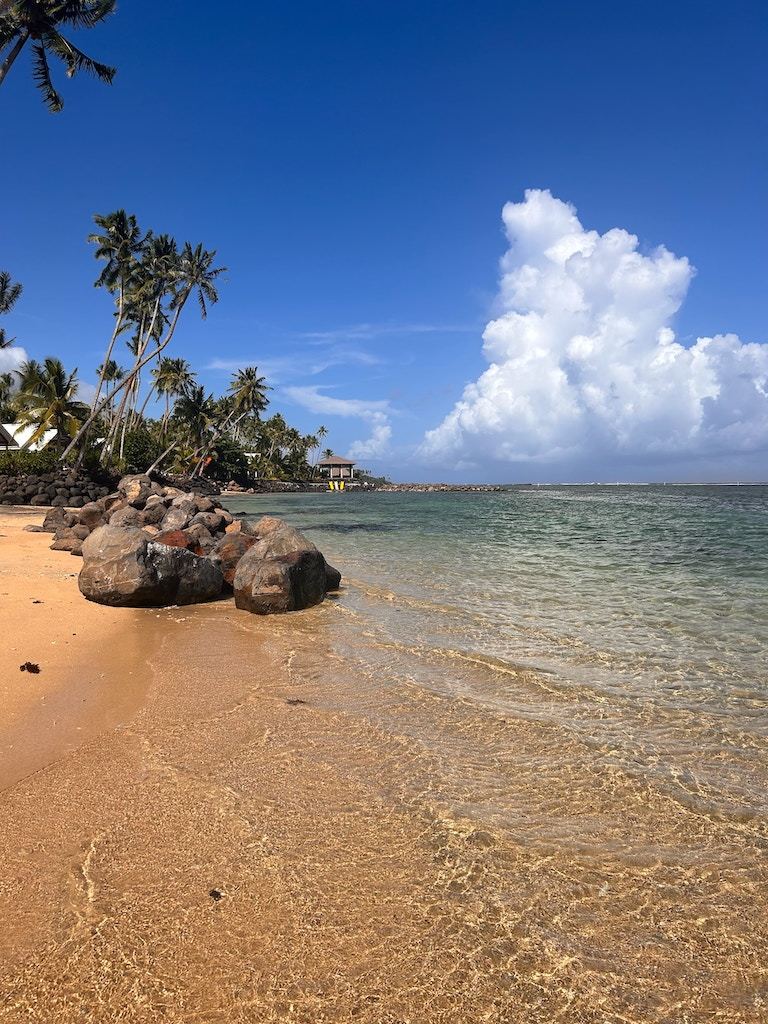 Samoa's rich Polynesian heritage, volcanic landscapes, and tranquil beaches make it a gem of the Pacific. Swim in the awe-inspiring To Sua Ocean Trench, explore hidden waterfalls, or partake in a traditional feast. Samoa's balance of adventure and relaxation creates a refreshing alternative to Hawai'i.
9. French Polynesia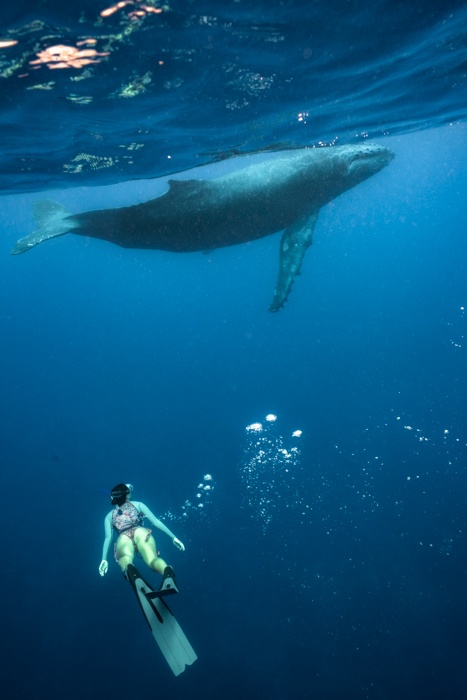 French Polynesia's islands, including Tahiti and Bora Bora, are world-renowned for their overwater bungalows and crystal-clear lagoons. Enjoy romantic dinners on the beach, explore vibrant coral reefs, or hike the breathtaking peaks of Moorea. While a bit pricier than most of the options on this list, French Polynesia's sheer romance and luxury are hard to resist.
10. Dominican Republic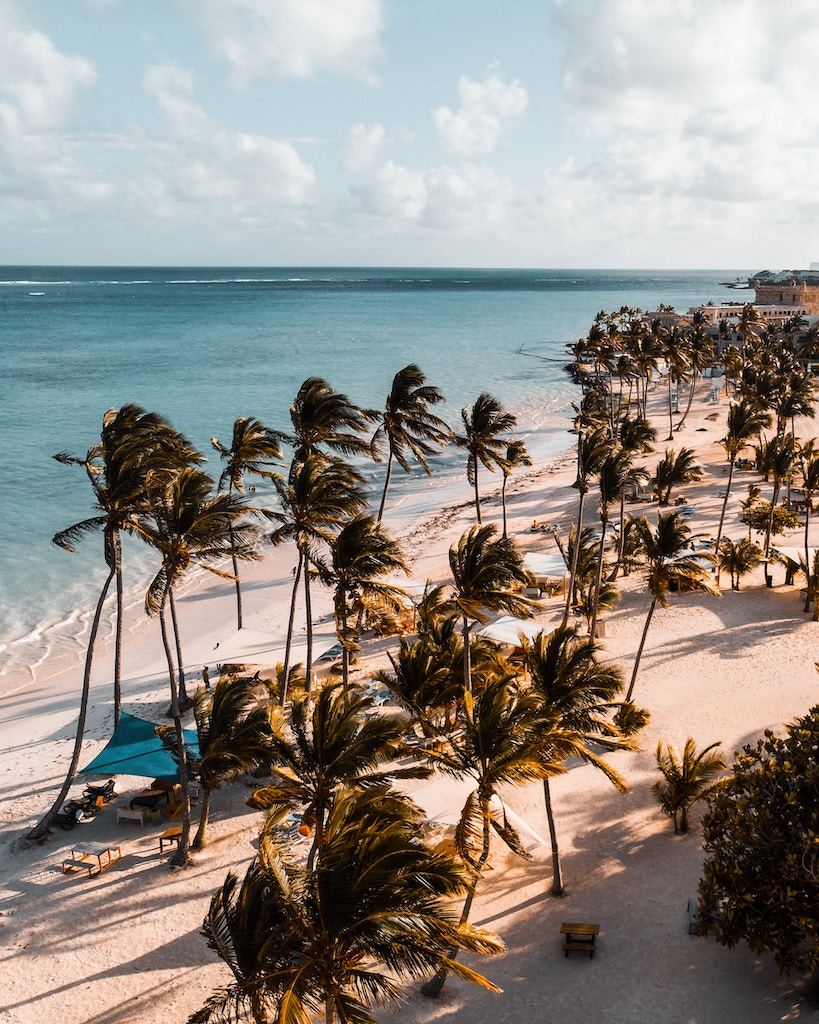 The Dominican Republic is a lively Caribbean destination known for its diverse landscapes and vibrant culture. Explore the historic streets of Santo Domingo, hike to stunning waterfalls, or dance the night away in bustling beach resorts. From all-inclusive relaxation to adventure-filled exploration, the Dominican Republic offers something for everyone.
11. Bahamas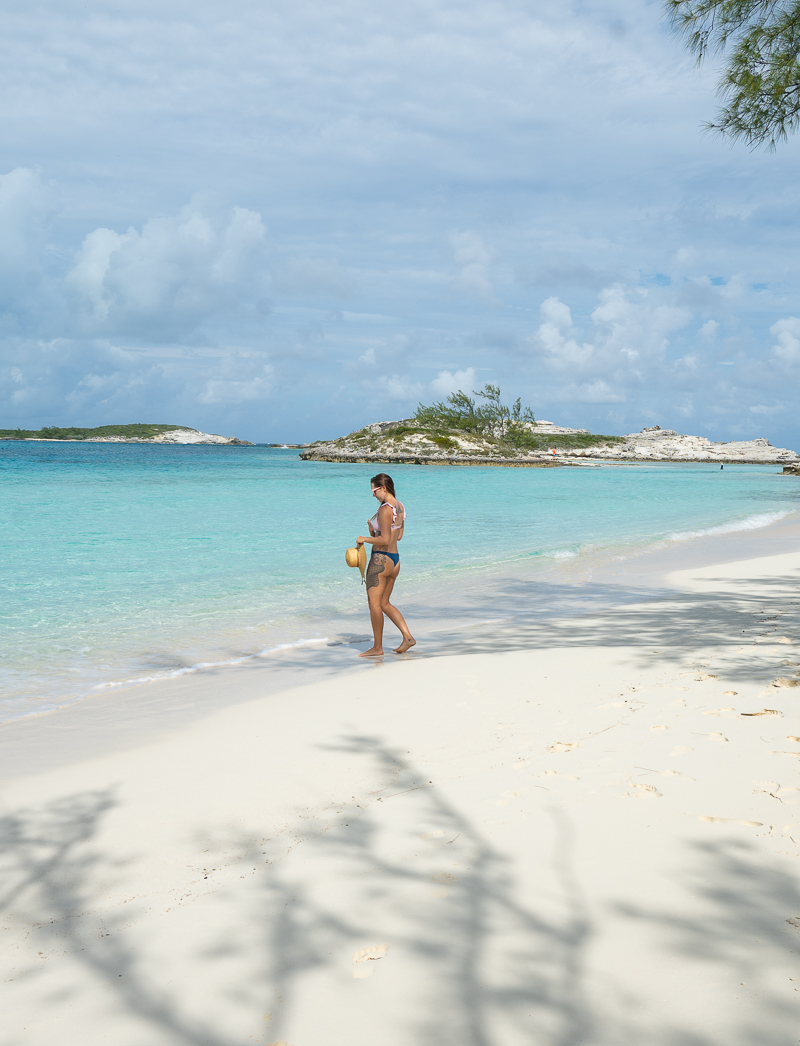 The Bahamas, with 700 islands, is a playground for water enthusiasts. Dive into mysterious blue holes, swim with the famous pigs of Big Major Cay, or sunbathe on the iconic Pink Sands Beach. Whether you're seeking family-friendly adventures or a romantic getaway, the Bahamas' lively culture and mesmerizing waters are a fantastic alternative to Hawai'i.
I especially love Staniel Cay, which is a tiny island where I had a blast getting to know the locals and finding more secluded treasures. While the Bahamas is different from Hawai'i in a lot of ways, it did satisfy my itch to visit somewhere warm and tropical and I got to do so in Staniel Cay with almost no crowds.
12. Mauritius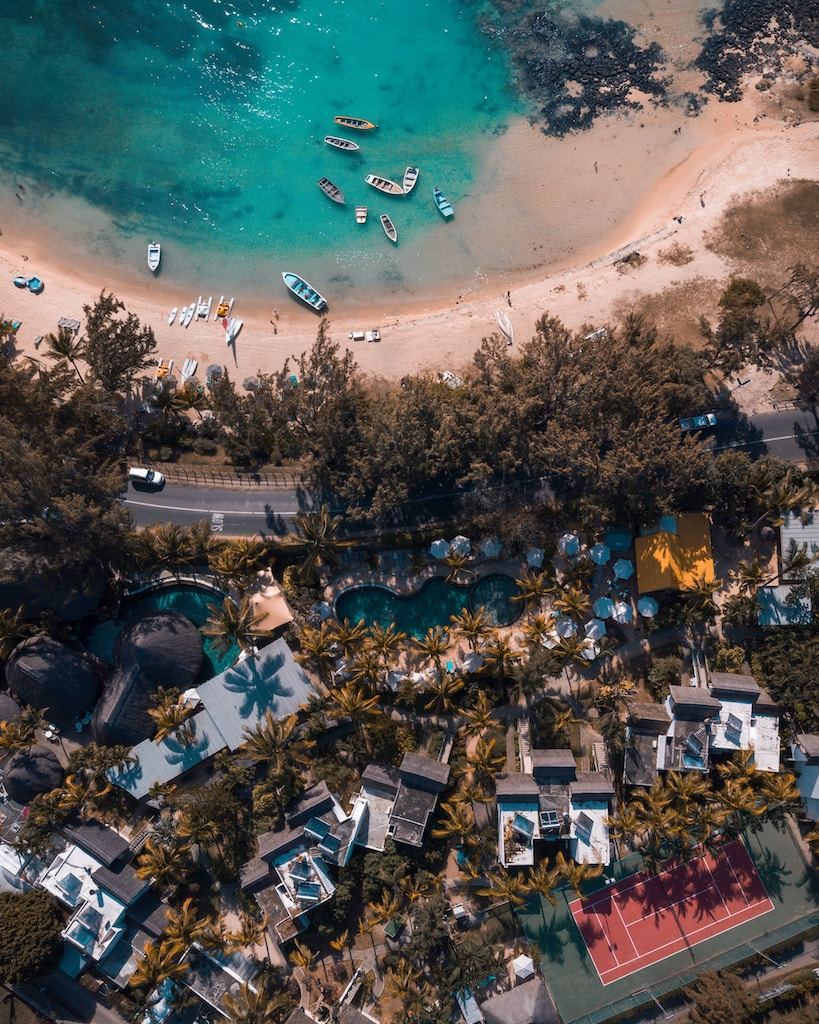 Mauritius, located in the Indian Ocean, offers a blend of cultures, luxury, and natural beauty. Explore colorful Hindu temples, walk the sands of Belle Mare Beach, or dine on Creole cuisine. With world-class golf courses, luxurious resorts, and engaging local traditions, Mauritius provides a refined, exotic escape.
13. Belize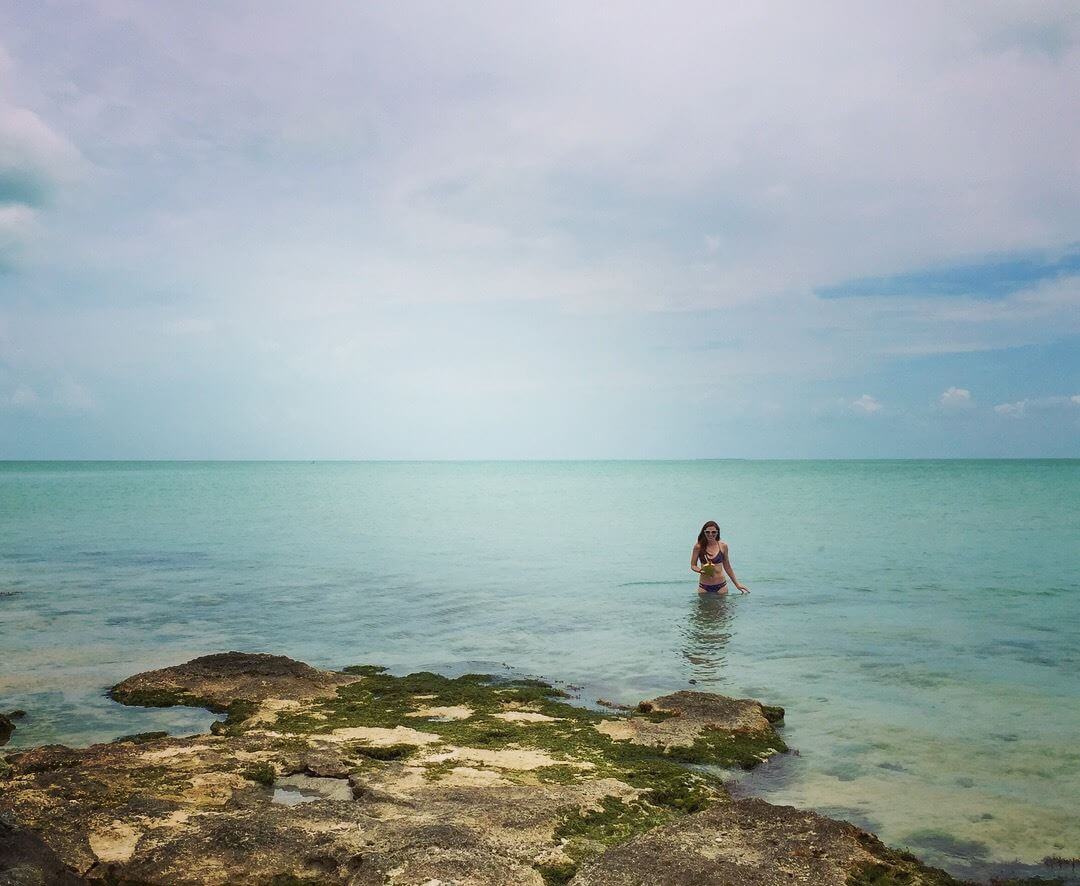 Belize's combination of Mayan history, vibrant reefs, and laid-back islands sets it apart. Dive or snorkel in the Great Blue Hole, explore the ruins of Xunantunich, or relax on the charming Caye Caulker. With English as its official language and a mix of cultural influences, Belize is an accessible destination that also feels adventurous.
***
These Hawai'i alternatives present a world of possibilities for tropical getaways without the high costs or tourist crowds. Each destination offers its unique charm, natural wonders, cultural richness, and engaging activities. Embrace these world-famous and lesser-known treasures and pave the way for sustainable, responsible tourism. Here's to new adventures in paradise!