This post was written by Emily Becker, a Mexico-based freelance writer for BMTM.
If you've ever considered a trip to Costa Rica, chances are you've heard about Manuel Antonio National Park. It was the most visited national park in Costa Rica in 2021 and is on track to hold the same title for 2022. Located on the Pacific coast, this spectacular destination boasts not only lush rain forests but some of the most stunning beaches in the country. It's no wonder why travelers from all over the world flock here. From the gorgeous scenery to the abundant wildlife, it has many of the things that make Costa Rica such a spectacular place to visit.
Considering how many people come here each year, I was surprised at how sparse the information about Manuel Antonio was online. As I planned my visit, I took some leaps of faith and even took some Ls so that you don't have to.
This is everything you need to know before you visit Manuel Antonio, with some insider tips that will help you have an amazing time there:
1. There are tons of hidden spots in the park.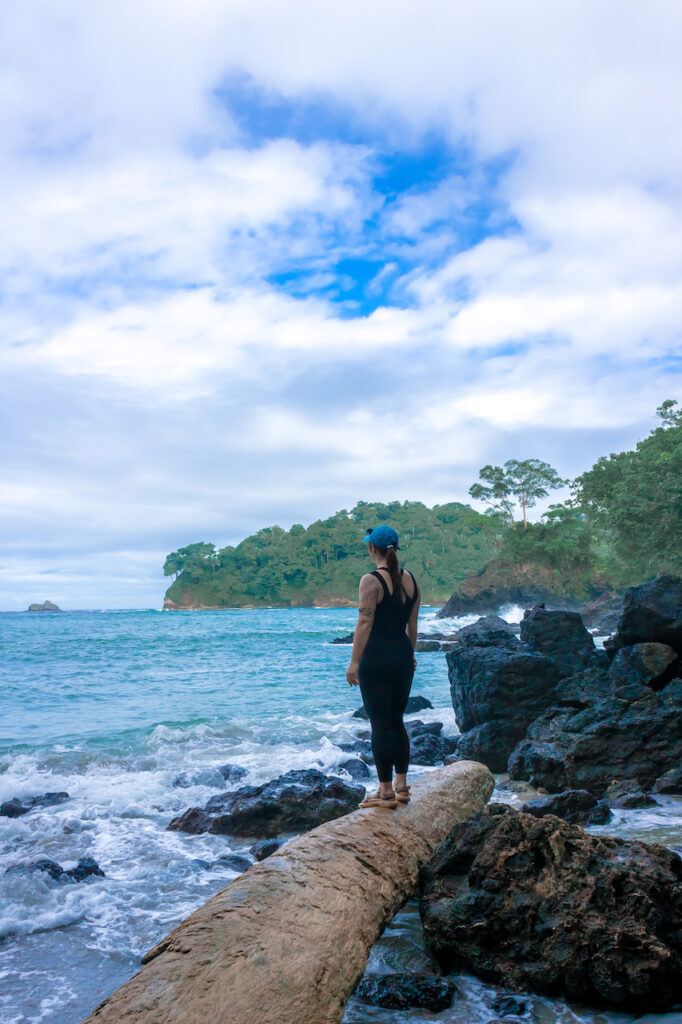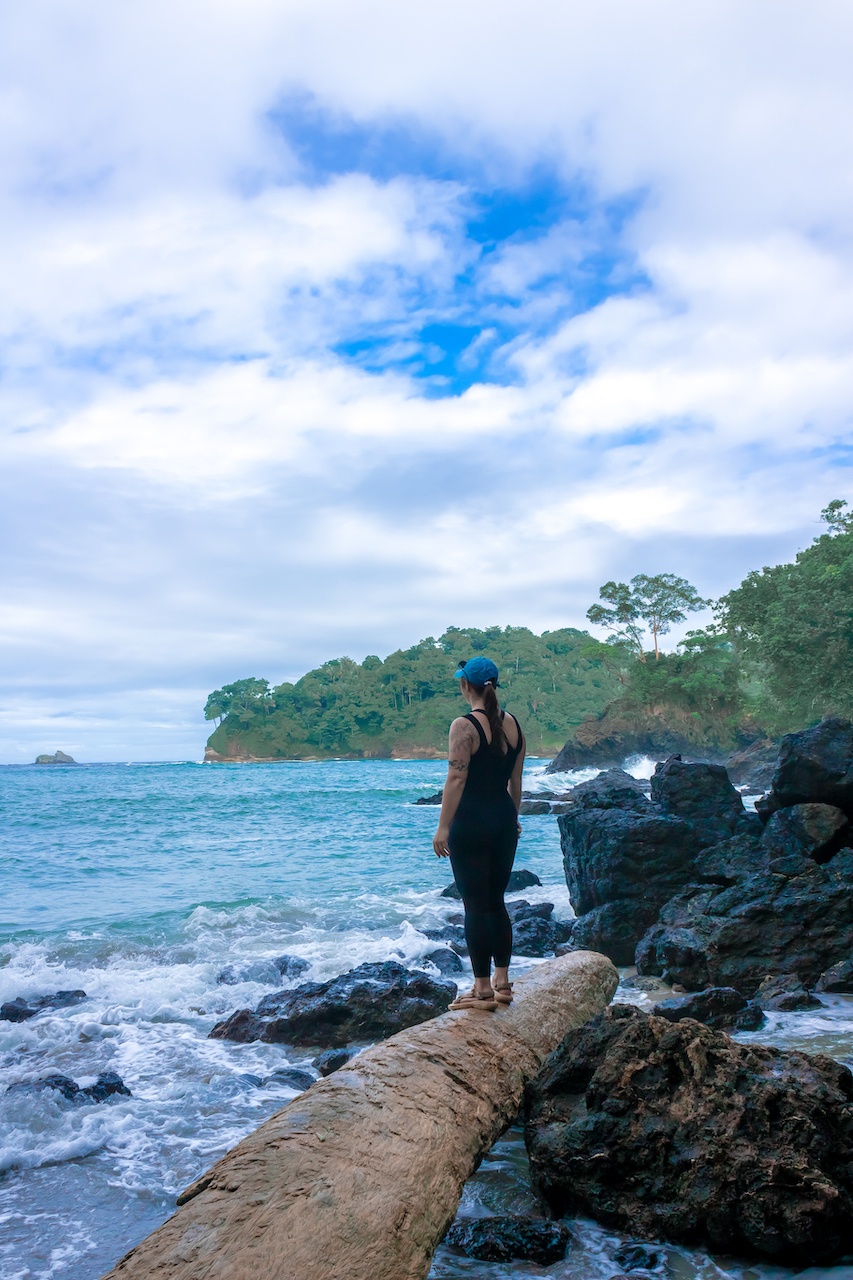 I explored Manuel Antonio National Park on my own, determined to traverse every trail and find every hidden spot there was. I was delighted to discover that some trails led to some absolute gems, like Playa Gemelas. Since this small cove is on an offshoot from a main trail, far fewer people visit compared to the larger Playa Manuel Antonio and Playa Espadilla Sur.
Although Gemelas is clearly marked on the park map, it still feels like a hidden spot. Other places where I didn't see a single other hiker were the main viewpoint, Mirador, and the howler monkey trail, Sendero Congos.
2. The park is closed on Tuesdays.
The park is always closed for one day a week. Currently, it is closed on Tuesdays, but it seems like the day changes throughout the year. Plan your trip accordingly by double-checking here.
On all other days, the park is open from 7am to 4pm. You must purchase your ticket ahead of time and indicate the time you will be visiting. Tickets are about $18 USD after taxes and fees, per day. The earlier you purchase your ticket, the better chance you have at getting the time slot you want, especially if you are visiting during dry season from December to April.
There's a limit on how many people can visit the national park per day, although I was shocked to see how many people there were when I was leaving around noon.
3. The sunsets are unreal.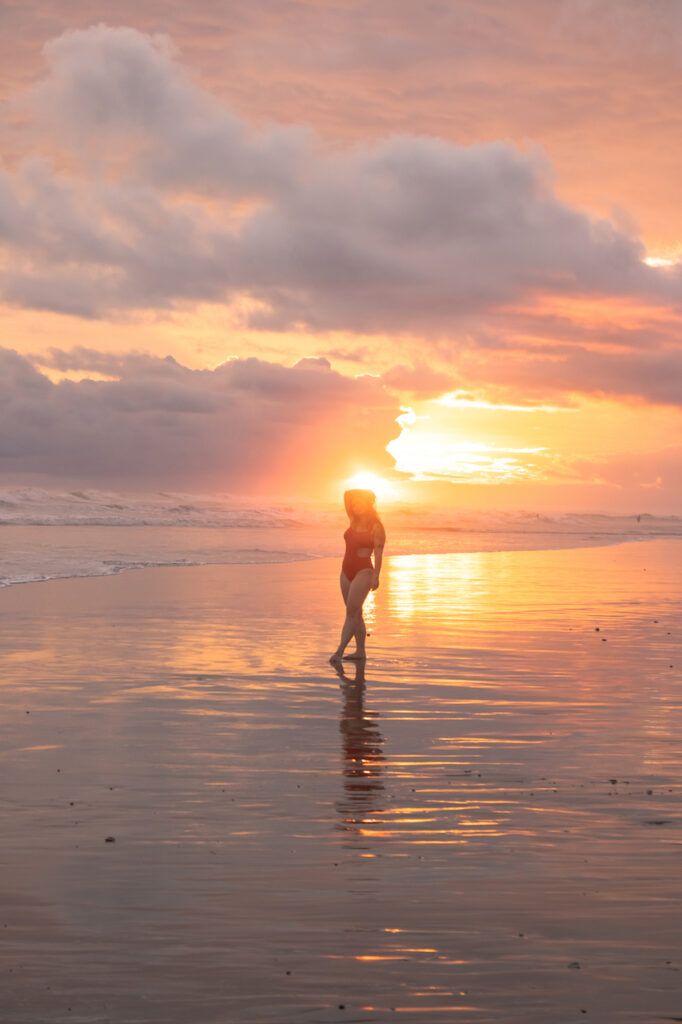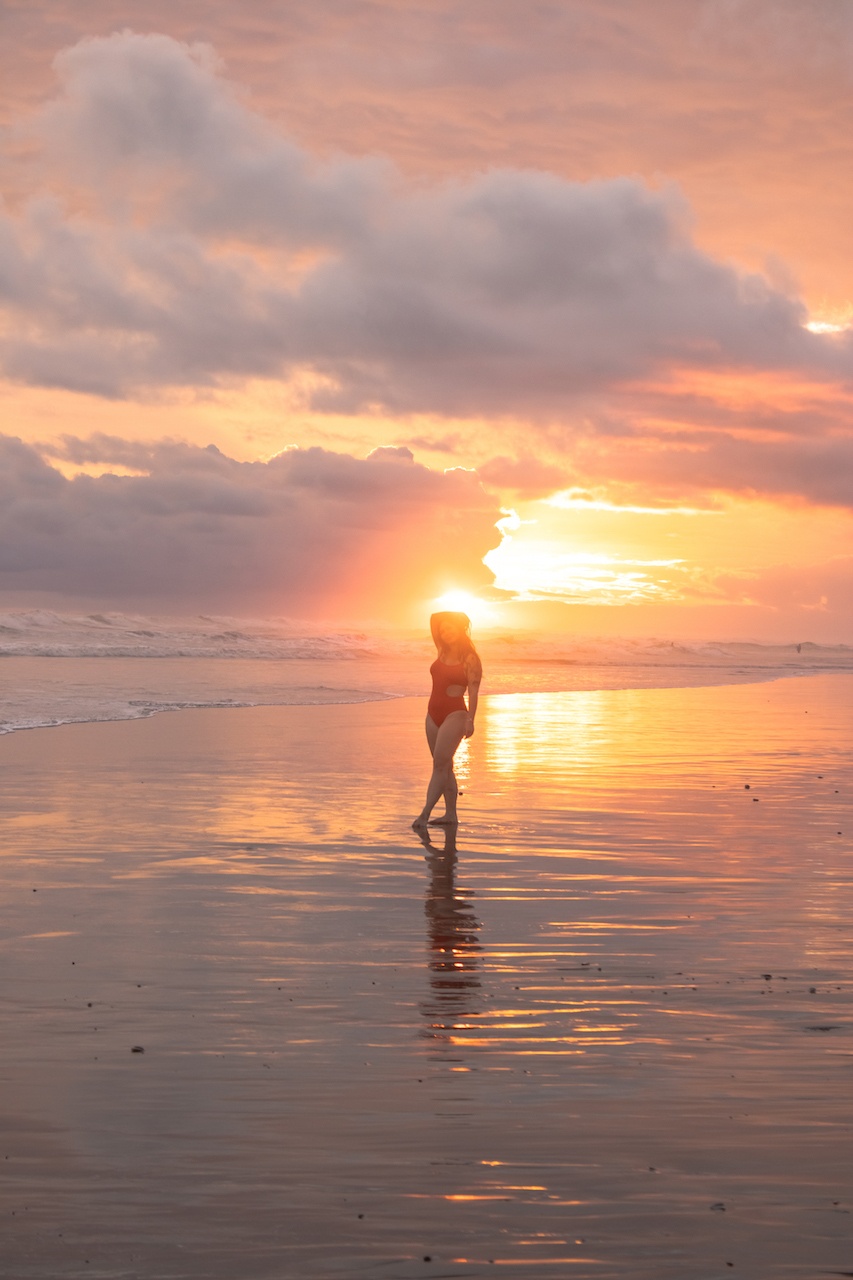 Because I visited during rainy season, I only had one opportunity to see a glorious sunset — and boy, was it worth it. The entire Pacific side of Costa Rica is famous for its sunsets, and Manuel Antonio has especially stunning scenery that only amplifies them.
The best beach from which to watch the sunset is Playa Espadilla Norte, the largest public beach in Manuel Antonio. It isn't part of the national park, unlike Playa Espadilla Sur, so you can easily take the bus there to catch the sunset. Expect plenty of other people to be doing the same, so if you want to get a good spot, make sure to get there early. I visited in July, when the sun was setting at 6pm each night, and got to the beach at 5pm, which was early enough to get a beach chair.
4. Get to the park before it opens.
I learned quickly that timing is everything in such a popular place as Manuel Antonio. I wanted to enjoy the beauty of the park in peace, without hoards of tourists in large tour groups. Since most tours begin later in the morning, around 8 or 9am, I opted to arrive as soon as I could. The park opens at 7am, so I bought my ticket for that time.
I decided to take a chance and arrive at the gate before the park opened, at 6:45am. I was pleasantly surprised when the guards let me go in a bit early, and I was the first person there. The benefit of doing this was that I had a much better chance of seeing wildlife, especially sloths. Since I was going without a guide, I knew that finding them would be challenging and I would need all the help I could get.
It paid off, because I was able to spot four sloths on my own, along with a deer, howler monkeys, squirrel monkeys, a Jesus Christ lizard, and plenty of other critters. Do yourself a favor and don't hit the snooze button. Hit up Manuel Antonio first thing in the morning for an unforgettable experience — you won't be disappointed.
5. You'll find some stunning ocean views.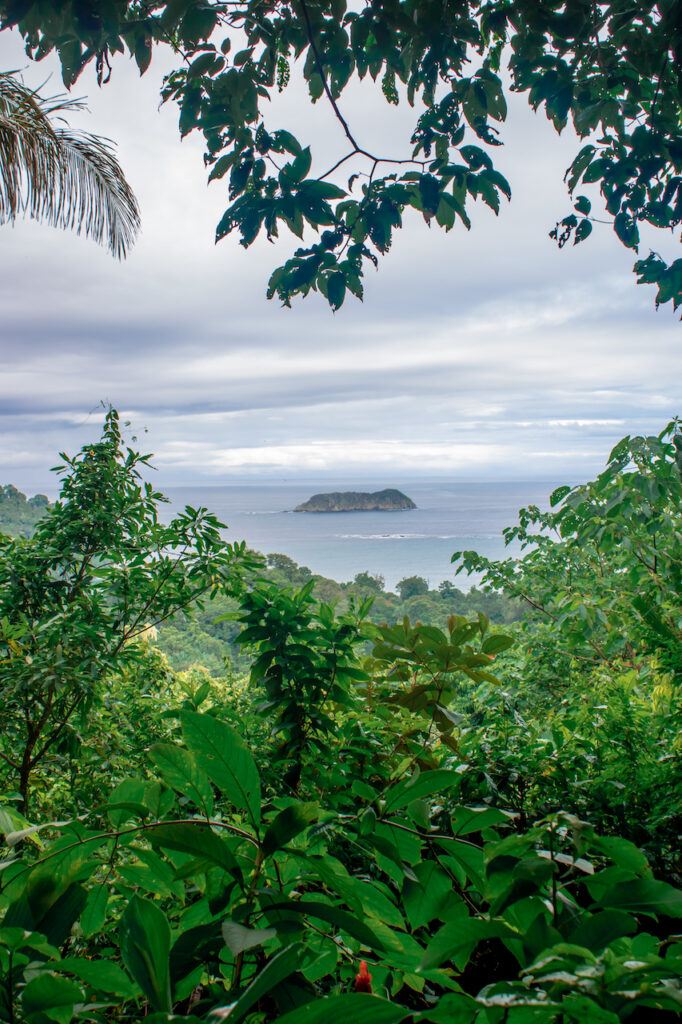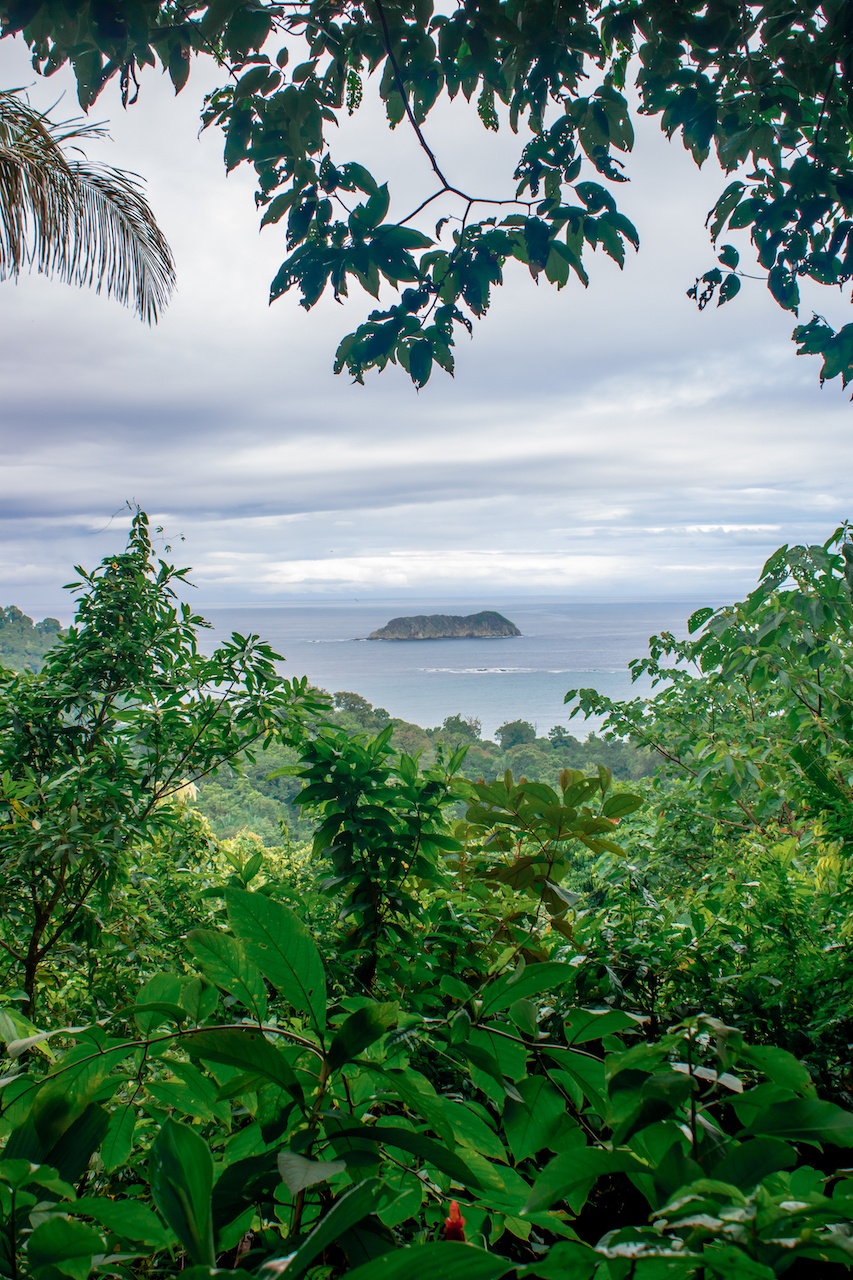 Throughout Manuel Antonio, whether you're in the national park or not, there are tons of places where you can find incredible views of the ocean. This is due to the overall hilliness of the area, so expect to climb a bit to get to these viewpoints.
My favorites were inside the park, where you can get unobstructed views of Isla Luana (the island in the photo above), the Pacific Ocean, and the lush rain forest below.
6. The park is totally doable without a guide.
I felt an immense amount of pressure to hire a guide. People told me that there was no way I would be able to spot wildlife on my own, and that hiring a guide at a steep $60 per day was worth it. However, I trusted that getting to the park early and taking my time on the trails would give me a good chance at spotting wildlife — and I was right.
If Manuel Antonio is your only national park stop while in Costa Rica and you really want to take advantage of the insight that having a guide presents, go for it. Since this was just one of many places I would be visiting, I opted out, because I heard that it was one of the easiest places to spot wildlife without one.
I also noticed that guides who had groups were plentiful, and every time they stopped to look at a sloth, monkey, or other animal, it was easy to pop over and get a look for myself. Some guides even waved me over to take a peek in their telescope to see what they had found.
7. The main beaches get super crowded…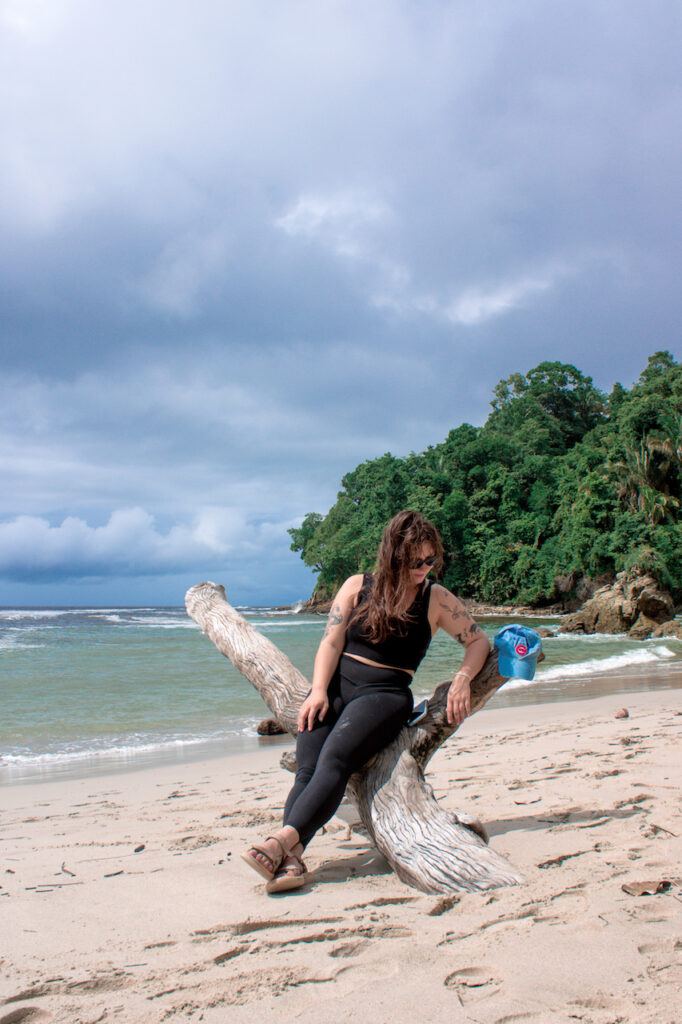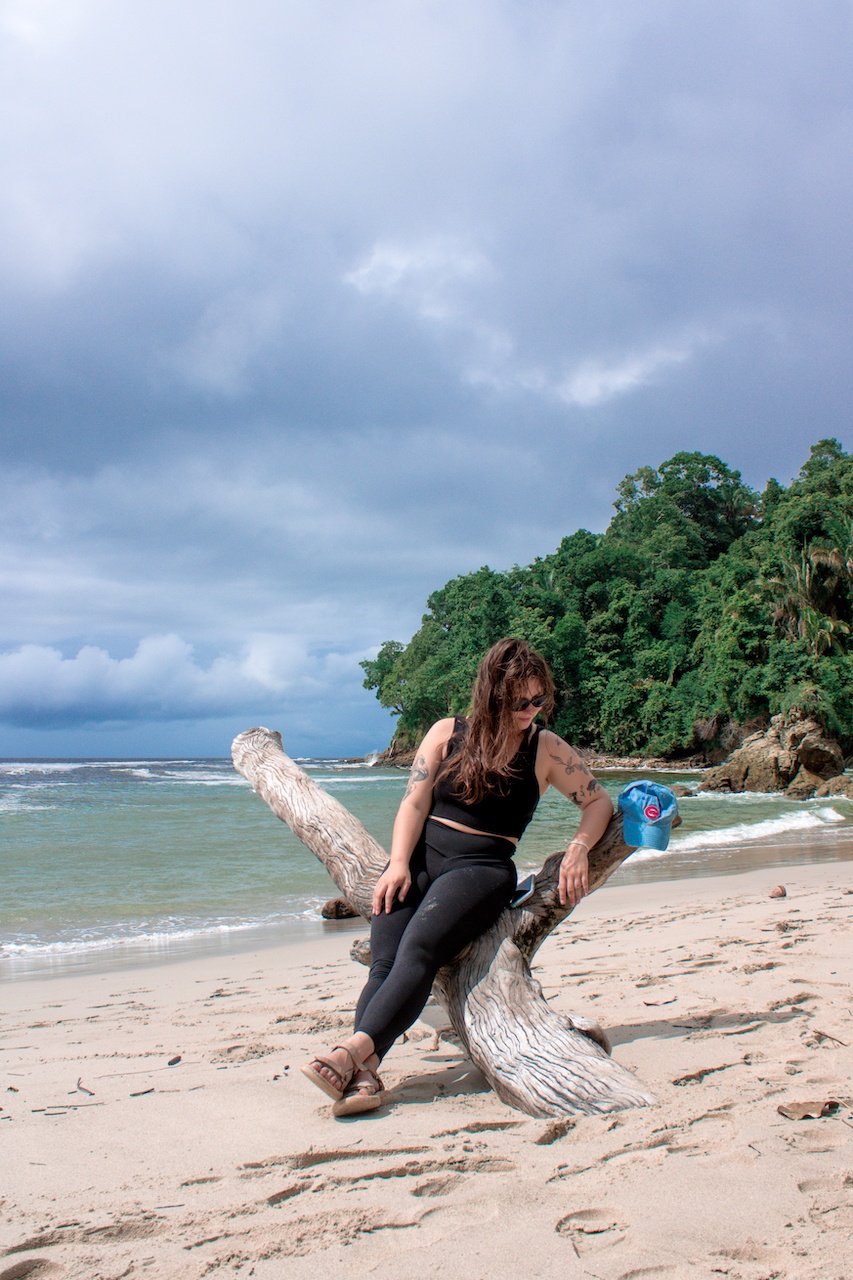 I decided to head to Playa Espadilla Sur and Playa Manuel Antonio after I had already traversed all the other trails in the park. By the time I reached this part, around 10am, there were already many people on the beach. There seemed to be literally hundreds. If you want to enjoy the beaches in Manuel Antonio without so many crowds, either go to these two beaches first thing in the morning, or stick to Playa Gemelas.
8 …but they are still worth it.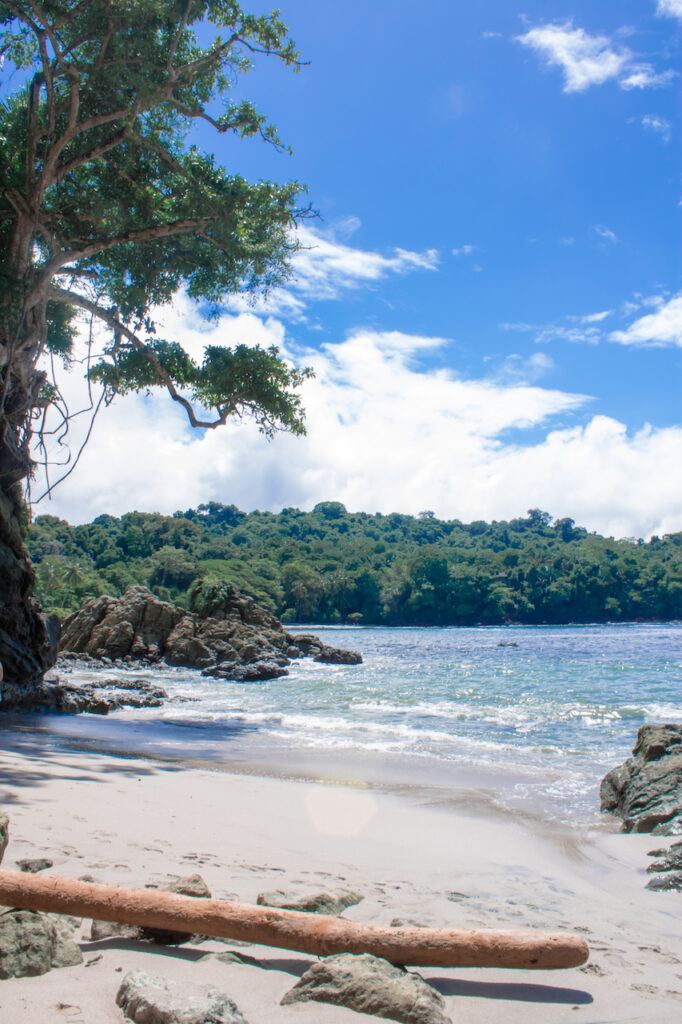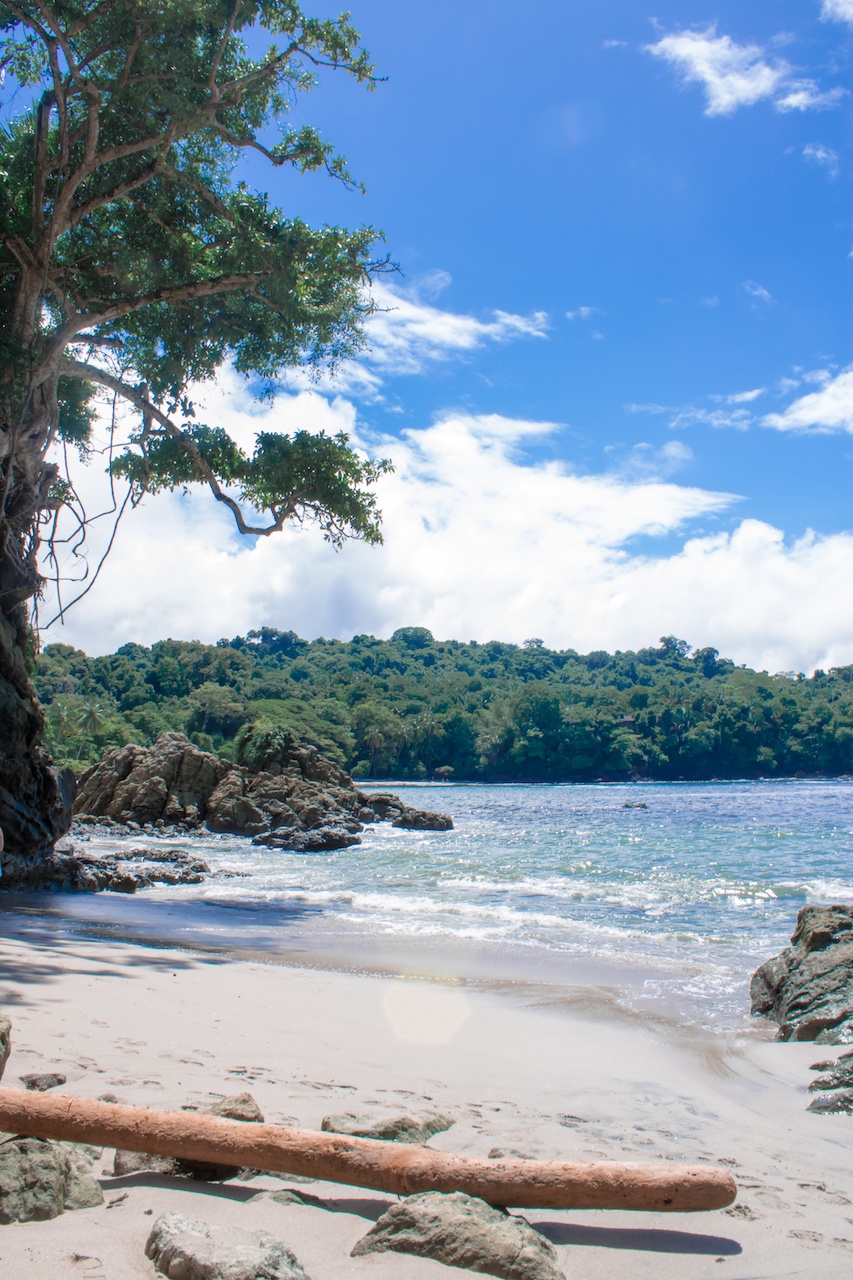 Regardless, Playa Espadilla Sur and Playa Manuel Antonio are absolutely stunning. Between the soft white sand, towering cliffs, quaint enclaves, baby-blue water, and sprawling jungle behind them, these are some of the most breathtaking beaches I saw in Costa Rica. Even with hoards of people, I still found them to be stunning.
Before you reach these two beaches, there is a bathroom with showers where you can change and rinse off. You won't find any beach chairs or umbrellas, but there's plenty of shade from the trees (if you can get there early enough to grab a shady spot). The water is pristine and perfect for a swim, with gentle waves and hardly any current.
9. You cannot bring any food into the park.
If you were dreaming of bringing a picnic lunch to enjoy at the beach in Manuel Antonio National Park, you may be disappointed to know that you cannot bring any food here. Guards check bags at the entrance and will confiscate any food items. You can bring water and other drinks to the park — just make sure to leave no trace and throw your trash in the bins.
The main reason why they don't allow food in the park is that they don't want people to feed the animals. The monkeys will also steal bags if they have food in them, which is less than ideal.
10. Rainy season doesn't exactly mean fewer tourists.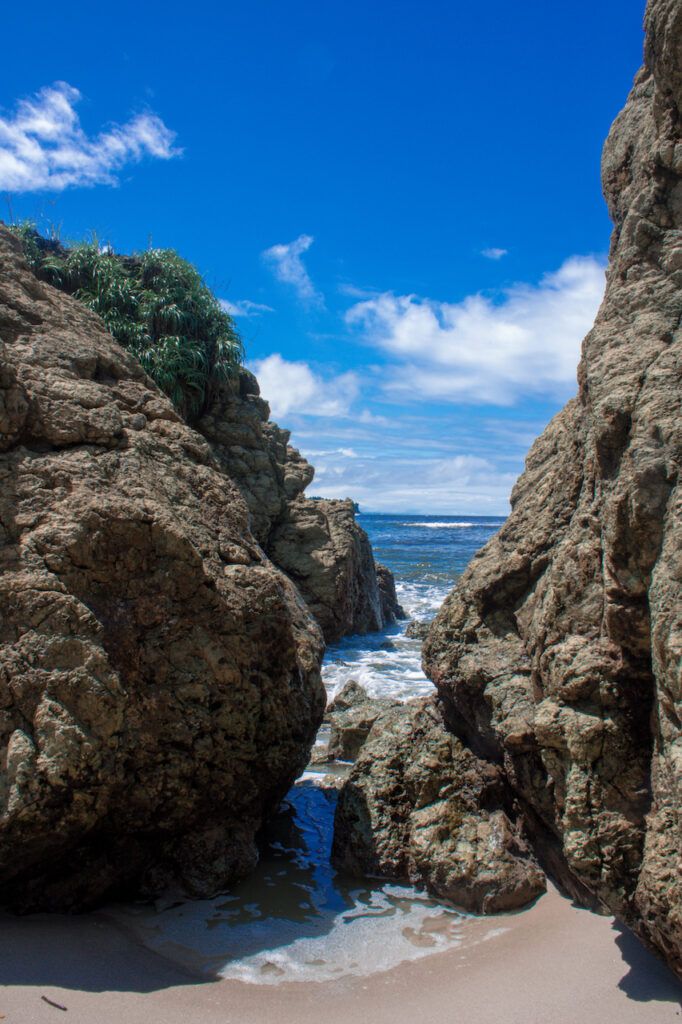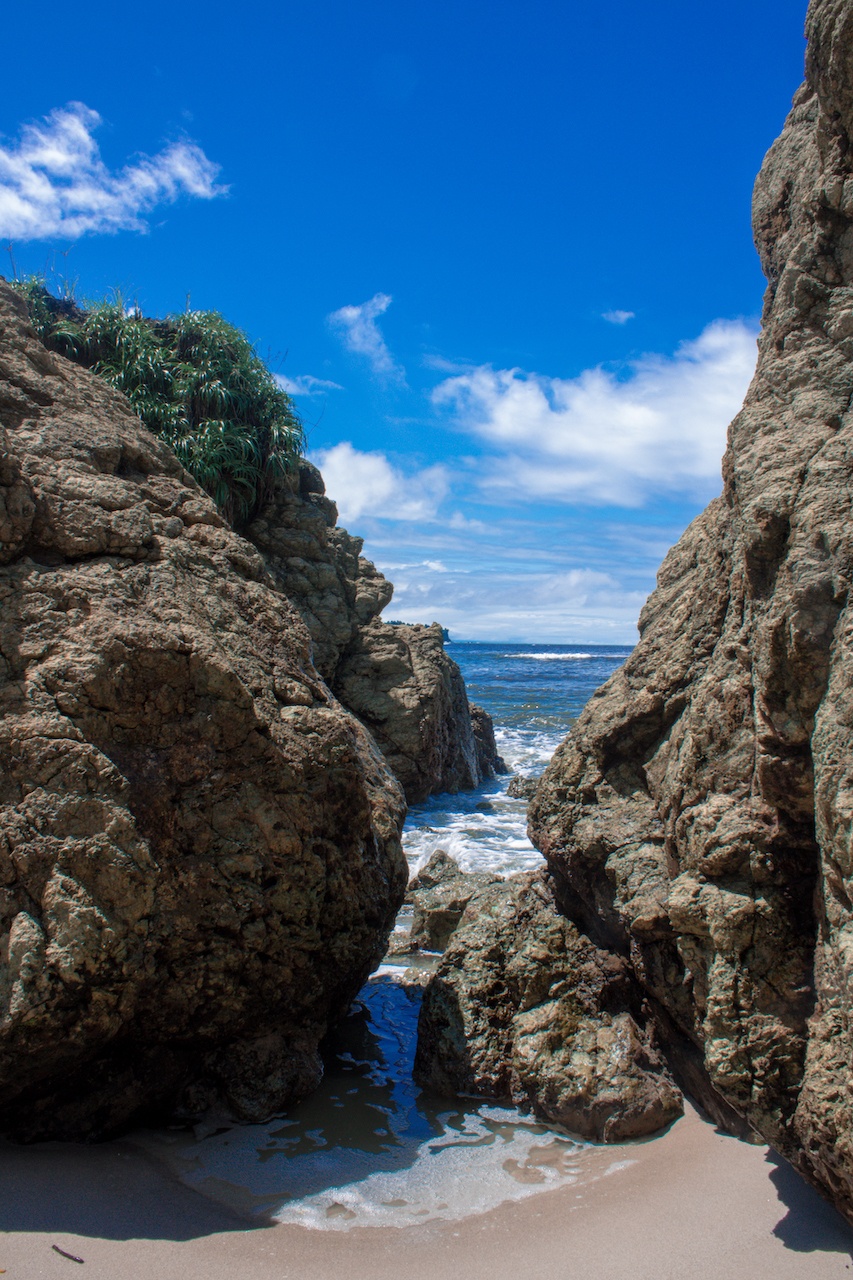 This was perhaps the most surprising thing to me. I planned to visit during Costa Rica's rainy season, with the hope that there would be very few tourists. I was mistaken, big time. Since a large percentage of Costa Rica's tourism comes from the US and July is prime time for Americans to take vacations, Manuel Antonio was crawling with tourists.
Since it rains almost every afternoon during this season, there's even less time to get out and enjoy the park. That means even more people packed in during those windows of dry time. If I were to visit again, I would plan to go in March or April (avoiding spring break), before school is out for the summer.
11. There are monkeys everywhere.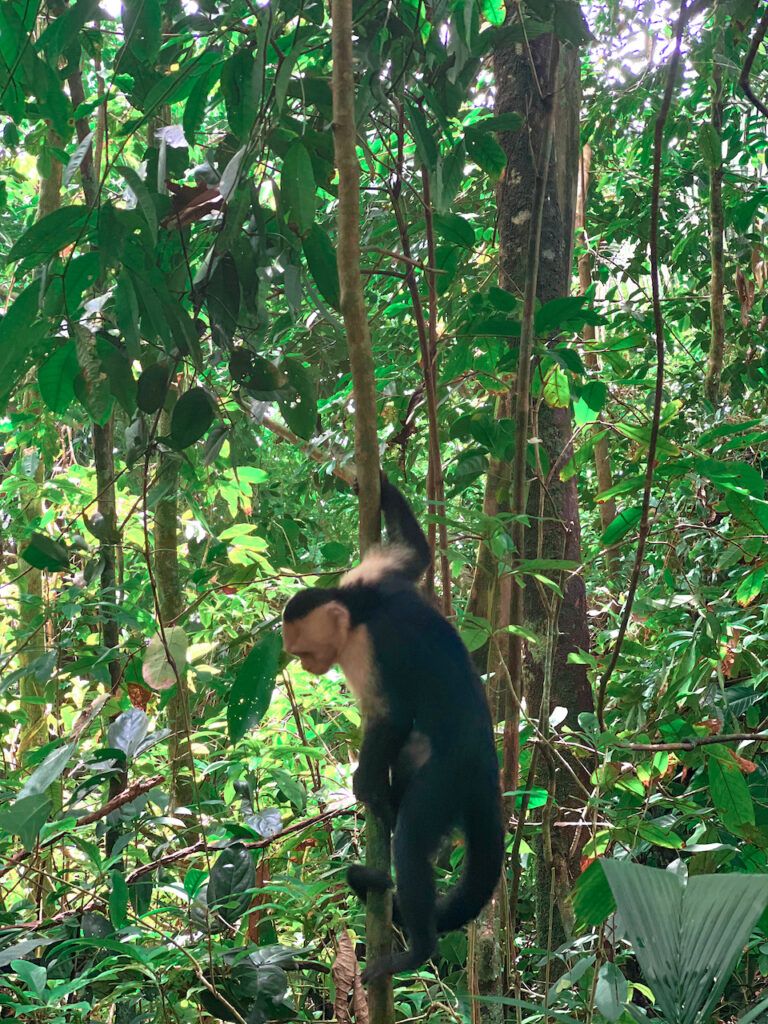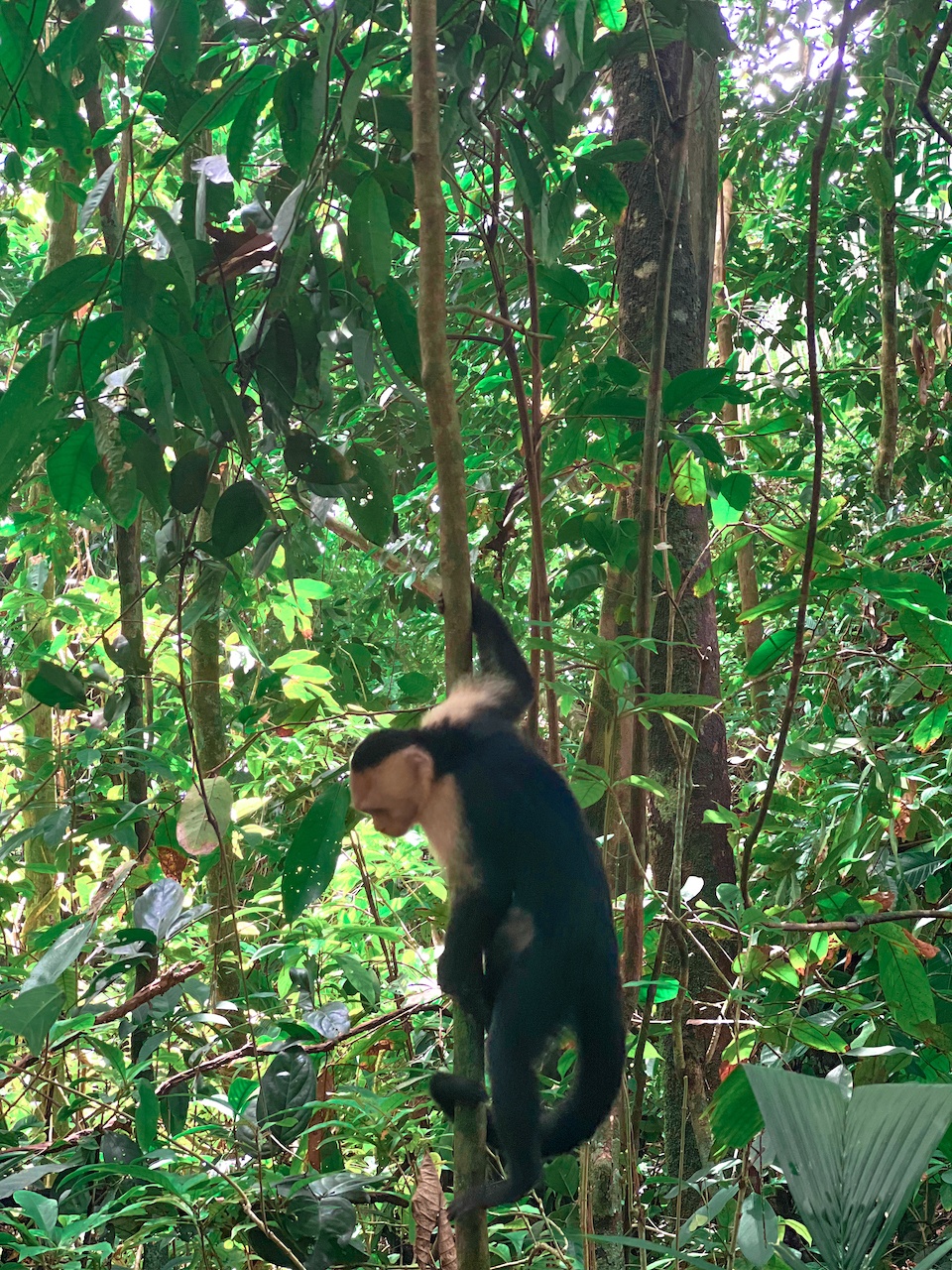 White-faced monkeys are everywhere in Manuel Antonio, inside and outside the national park. These little guys are surprisingly unfazed by people and don't exactly keep a fair distance from them. They're pesky and love to steal food, but they are fun to watch from afar.
Do not, under any circumstance, feed the animals in Manuel Antonio. Their habitat greatly benefits from them spreading the seeds of the fruits they eat in the jungle, and they can't do their part in the natural circle of life if humans are feeding them.
12. There are specific trails for sloths and howler monkeys.
If you're most excited about spotting wildlife, Manuel Antonio has two trails that are perfect for you. The first is the sloth trail, which is one of the longest in the park and goes through the jungle for almost a kilometer. I loved walking the trail slowly, keeping my eyes open for the big balls of fur hanging in the trees. I ended up finding a few sloths and was in awe to see them in the wild.
The other trail, Sendero Congos, is for howler monkeys. It's shorter than the sloth trail and more of a detour, but it was one of my favorite parts of the park. Howler monkeys are easy to hear even from far away, but you don't always get to see them. This trail has more howler monkeys than I saw anywhere else in Costa Rica, and they were a delight to find.
13. You can dine in an old airplane and get an amazing ocean view.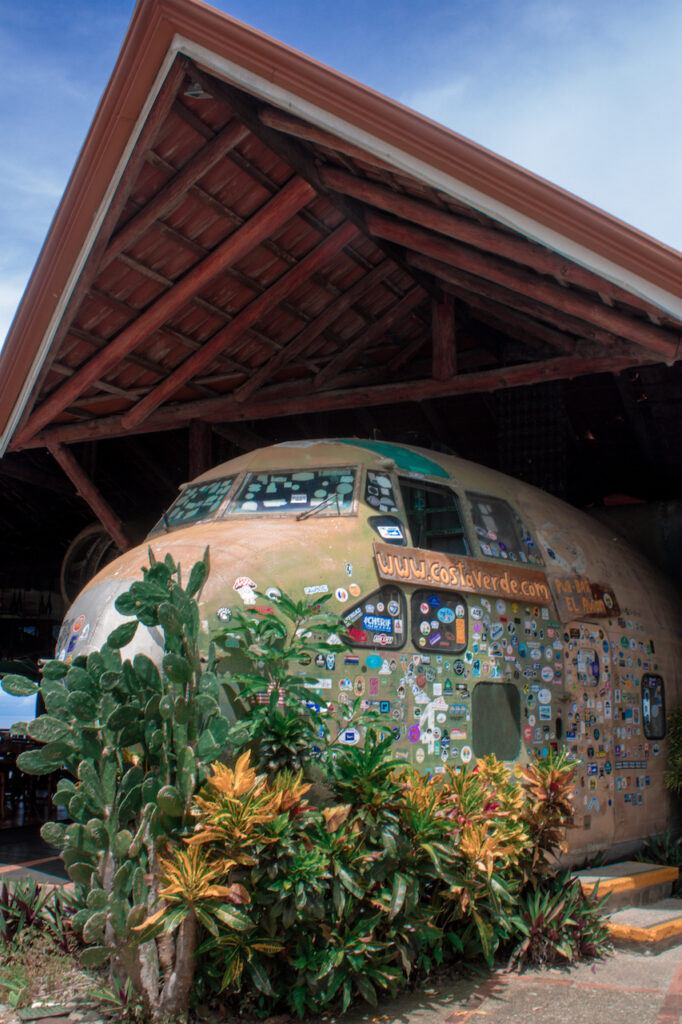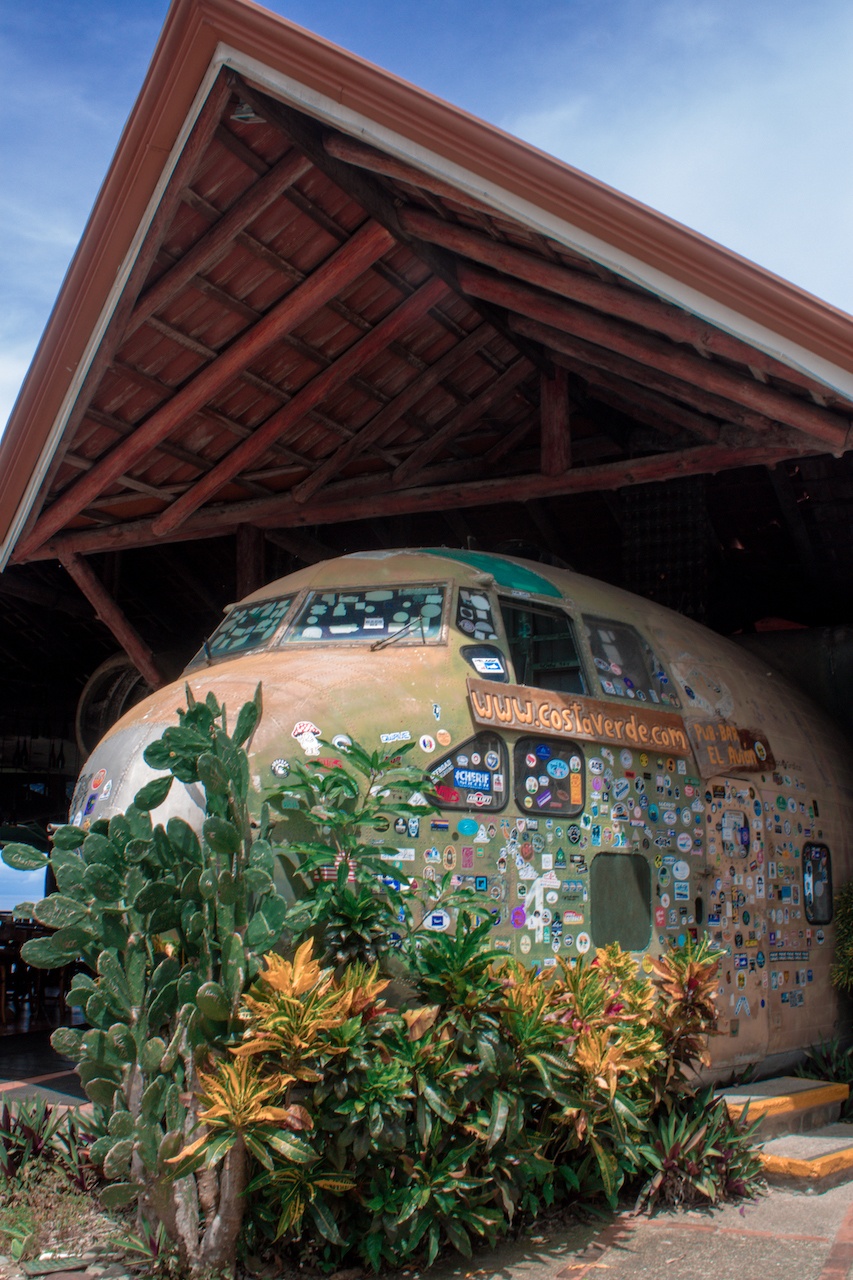 Restaurante El Avión is one of the most unique restaurants you'll find anywhere, let alone Costa Rica. The plane itself is from the 1980s and has a fascinating story behind it. I had breakfast here, and the food was decent, but I really went for the view, which was spectacular. The restaurant boasts one of the best sunset views in Manuel Antonio, but you'll have to get there early to get a good spot, as it tends to fill up.
14. Prepare for higher prices here.
Though perhaps unsurprising, considering Manuel Antonio's popularity, the prices were quite high here in comparison with other places in Costa Rica, even the capital city San José. Prepare to pay around $15 USD for a meal, and fork out big bucks for excursions. Tours range from $60 to $120, depending on the length, and accommodations are hard to find under $100/night. Overall, plan to spend about as much as you would at any given beach destination in the US.
15. Don't miss out on a night tour.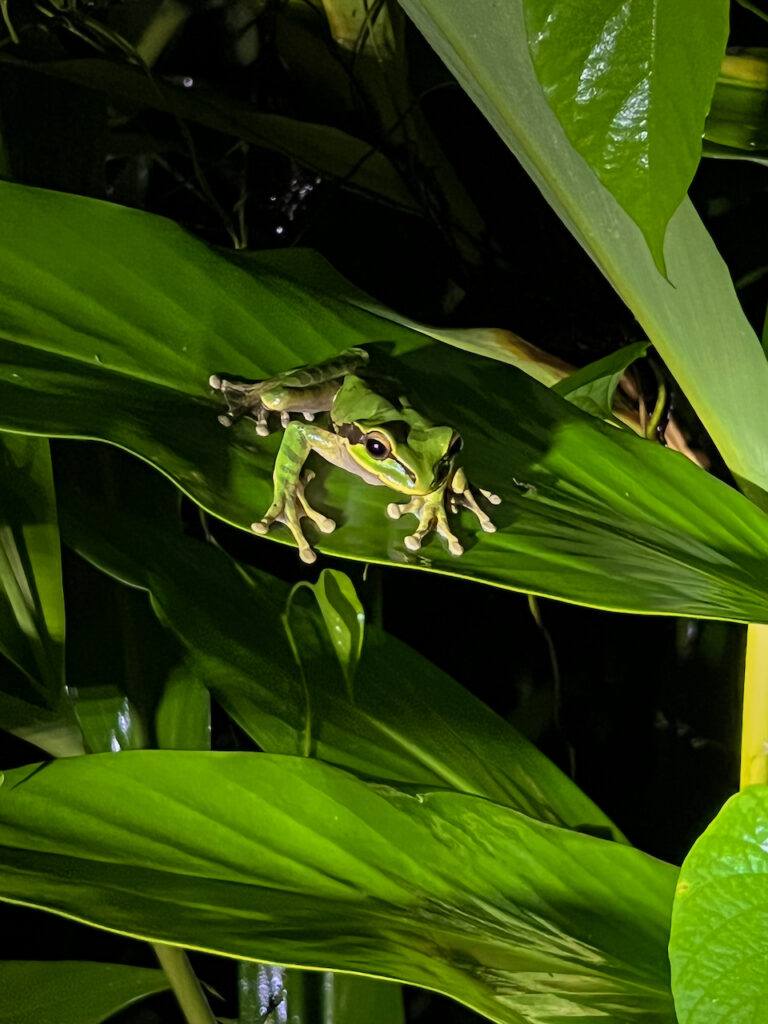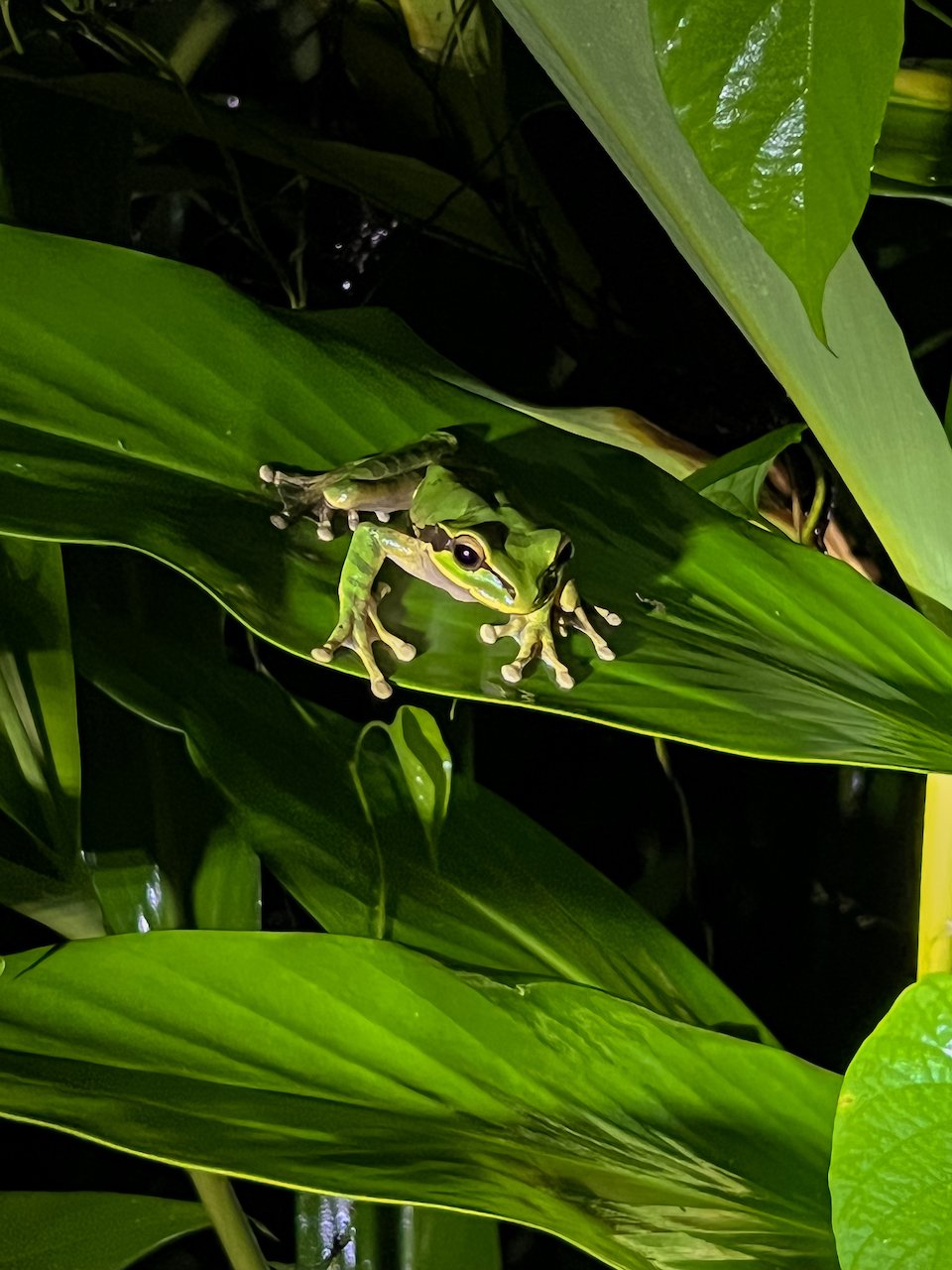 This awesome jungle night tour was the first activity I did upon my arrival to Manuel Antonio, and it did not disappoint! The tour doesn't take place in Manuel Antonio National Park, since it closes at night, but instead goes through the nearby Rainmaker Conservation Park. It's a private park that has plenty of trails that you can check out during the day, but it becomes extra mystical at night when the critters come out.
Night tours are especially neat, because there are many species of frogs, snakes, spiders, and reptiles that are nocturnal and therefore nearly impossible to find during the day. I enjoyed trekking through the rainforest with my expert guide, who was a pro at finding animals and then giving us the scoop on each one.
16. Transportation is a breeze in Manuel Antonio.
While it's more expensive than other destinations in Costa Rica, Manuel Antonio is great for backpackers because there's really no need to rent a car. There's just one main road here, and buses go back and forth from Quepos to the national park all day long, passing every 15 minutes or so. I stayed around the halfway point between the two and found getting around to be easy-peasy without a car.
Another huge plus for Manuel Antonio public transportation is that it's incredibly cheap! It only costs 300 colones ($0.45 USD) to ride the bus.
17. One of the best beaches isn't in the park (and it's the town's best kept secret).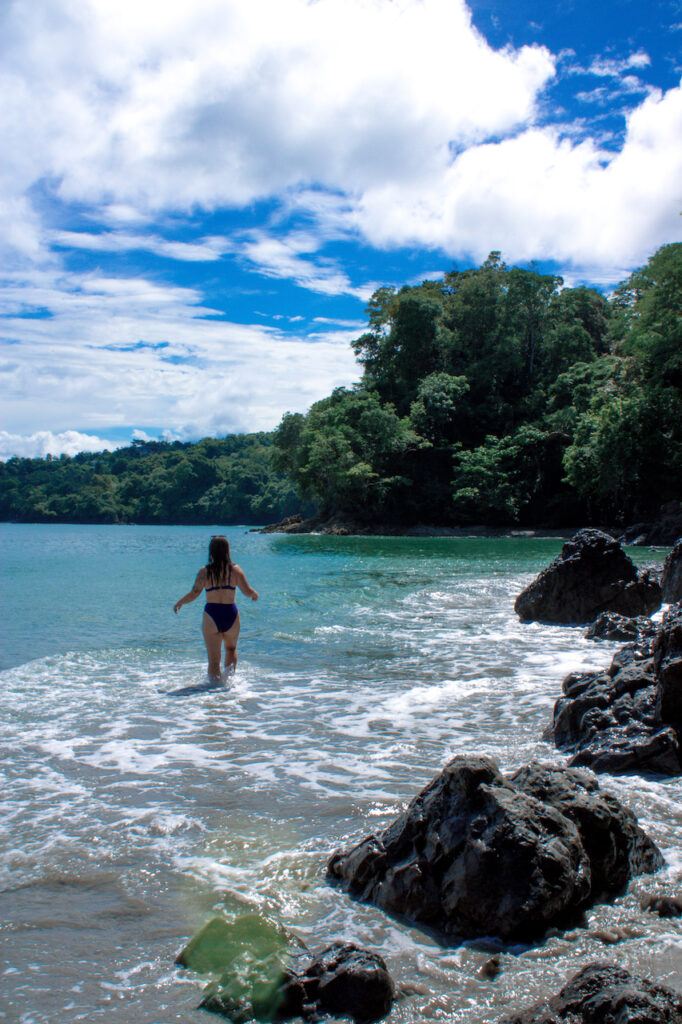 Now for my favorite part, where I'll tell you about the best secret spot in Manuel Antonio. Though it's not part of the national park, you can't visit this area without checking out Playa Biesanz. I heard people call this place "Hidden Beach," and now I know why.
First of all, to get to Biesanz, you have to pass through Shana by the Beach Resort. When you get there, you have to ask for a day pass, which also grants you access to the hotel's pool. I thought this day pass came at a price, but the security guard gave it to me for free, along with a 10%-off coupon for the restaurant. Considering that a chair with an umbrella on the beach costs about $10 USD, it was a score.
There's a trail through a small patch of forest to get to the beach, on which you might be able to spot some monkeys or other wildlife. On arriving at Playa Biesanz, you'll see that it's a relatively small cove, capped with rocky overhangs on each side. The water is tranquil and crystal-clear, perfect for a leisurely swim. I saw a lot of families here and got the impression that they were all guests at the hotel. Playa Biesanz is the perfect place to relax with a book, coconut in hand, and soak up the stellar ocean views.
18. Choose your accommodations wisely.
When choosing your accommodations for your trip to Manuel Antonio National Park, keep in mind how far you want to be from the park and how you will be getting around town. If you are relying on public transportation, opt for a place that is close to the main road and in Manuel Antonio (as opposed to Quepos, which is further away).
I stayed in this Airbnb, which completely exceeded my expectations. I can't imagine a better place to stay, especially for solo female travelers. My host Lorena met me at the door when I arrived and gave me a handful of tips about getting around, restaurants, and other places to check out. At just $27/night (plus fees), it was even cheaper than staying in a hostel and had a full communal kitchen and living room, plus a washer and dryer.
Other places I would consider checking out are Selina (for backpackers) or Shana by the Beach, if you can splurge on a place.
Pin me for later: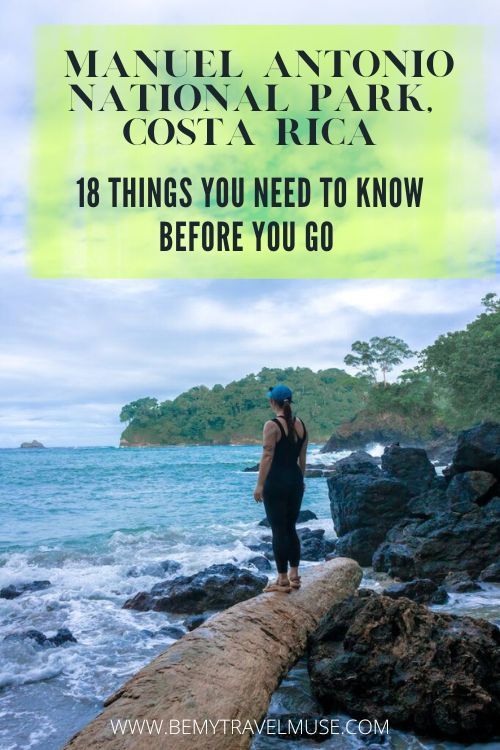 Overall, I'm glad that Manuel Antonio National Park was part of my Costa Rica itinerary. Besides the crowds and high prices, the park itself was still well worth a visit, as it was truly one of the most magical places. It highlights Costa Rica's impressive biodiversity, fantastic beaches, and warm hospitality.
If you're heading to Manuel Antonio, what are you most excited to do there?
*Some links in this post are affiliate links for products and services we personally use and love. Any purchase you make through them supports us at no extra cost to you. Thanks so much!